Cat & Jack Baby Outfit Box is a new baby clothing subscription from Target. Each season, they will send out a box that is filled with 6-7 clothing pieces that have been handpicked by their designers. Items might include bodysuits, leggings, rompers and more, as well as an additional gift. Guests can order as a quarterly subscription or as a single order.
Boxes are available only in limited quantities! Each box is $40 and available in sizes from Newborn up to 24 months. Also, any of the items can be returned online or in stores. The first box sold out really quickly but it looks like you can still get this one.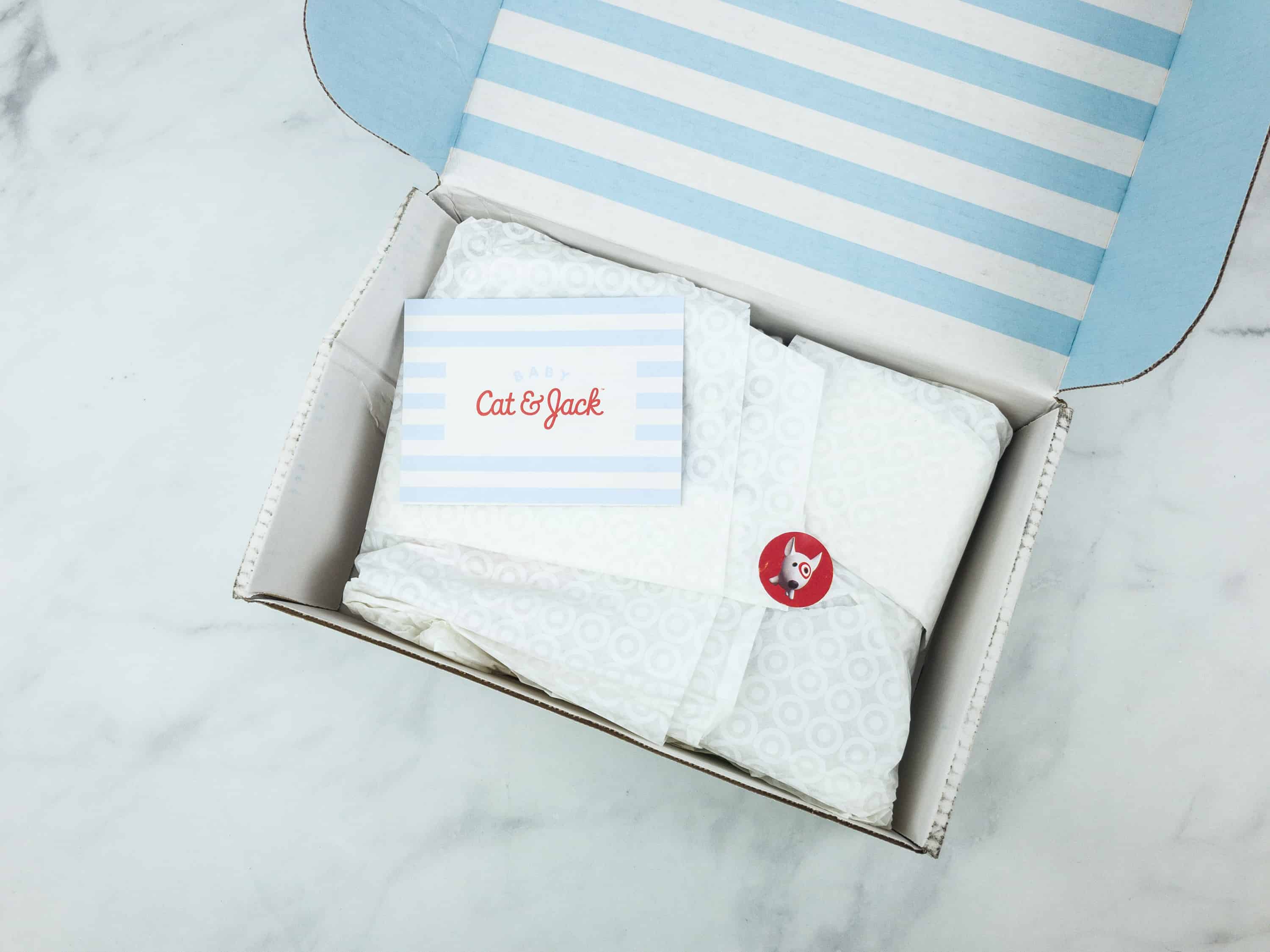 Also, they are aware that babies and kids grow up so fast and so they will send clothes the next size up to make sure it catches up with your growing baby. You can also adjust sizing using your Target.com account.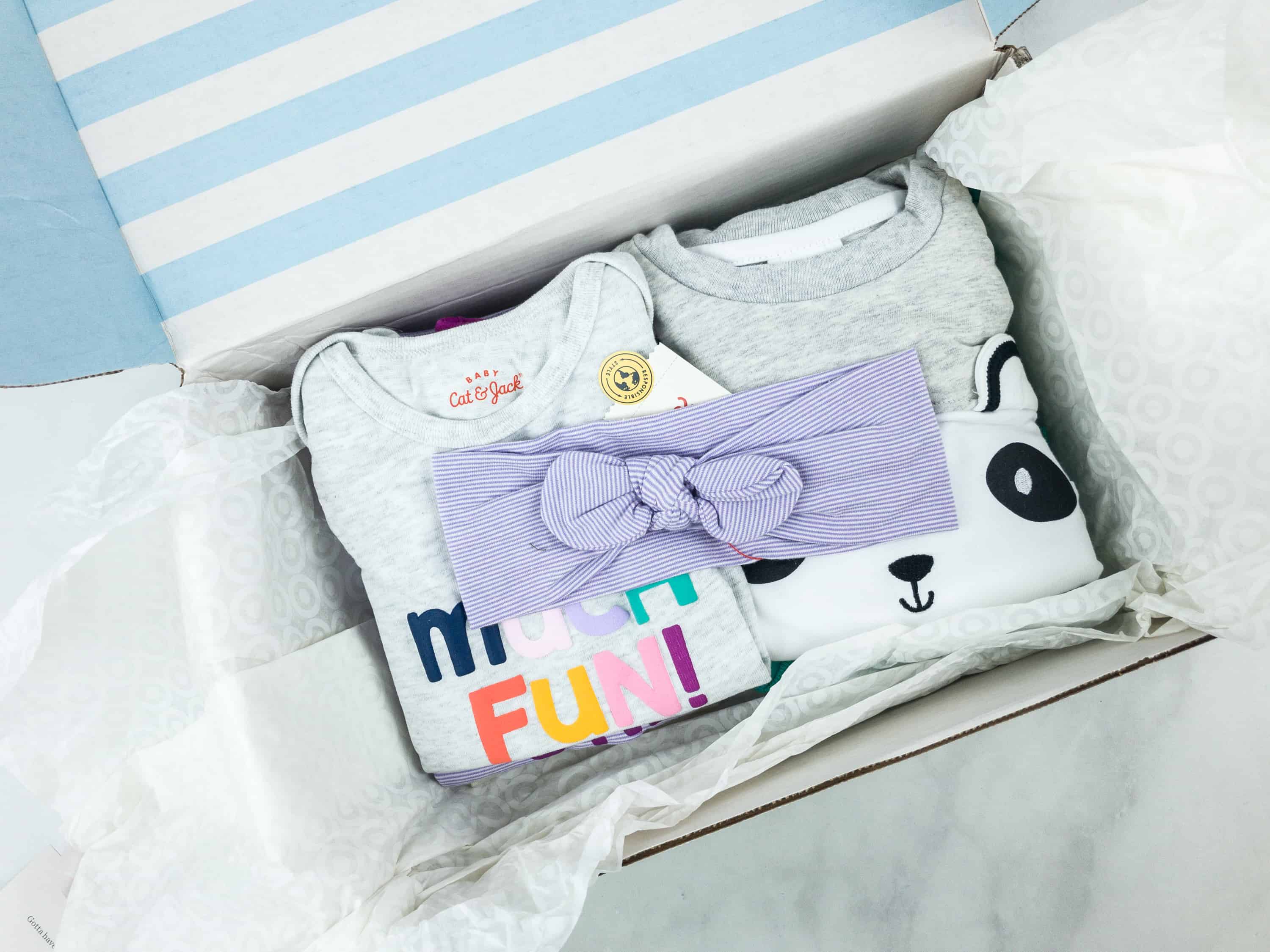 The items in the box are neatly packed and wrapped.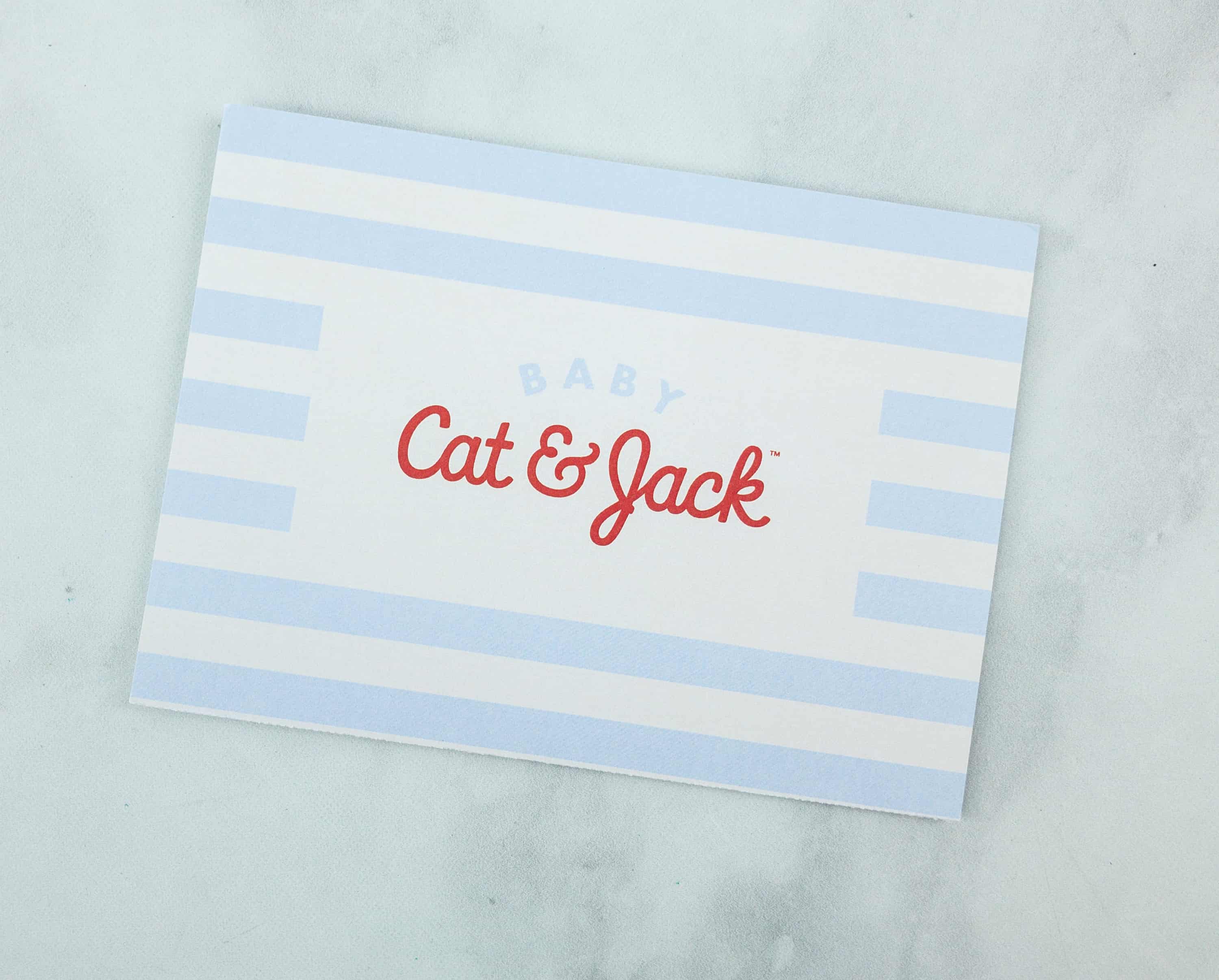 They have included a small card that contains a bit of information about the subscription.
Babies and animals are adorable and this box is about to show us that! You can also share your baby's look by using their hashtag.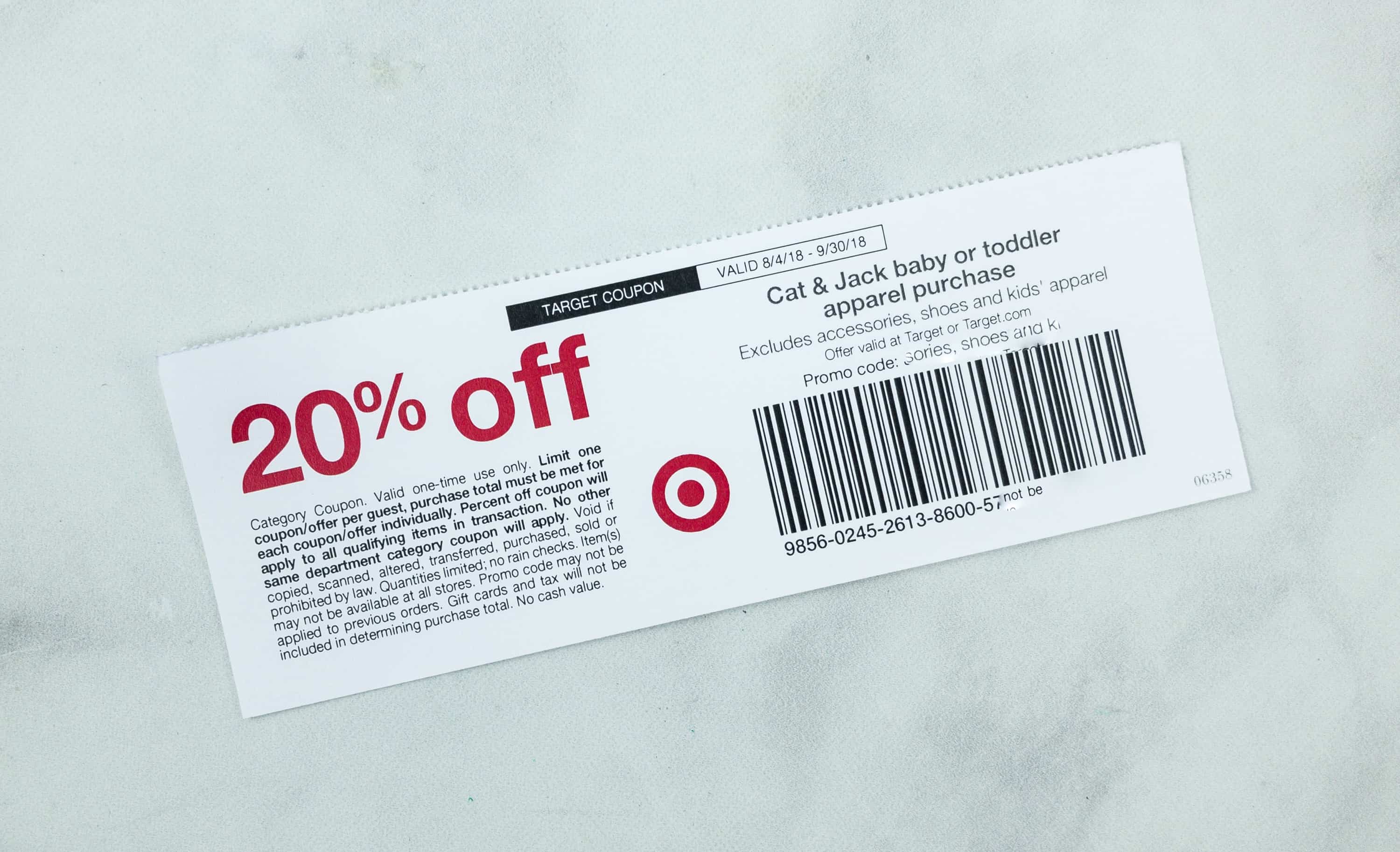 As a bonus, attached to the card is a coupon for 20% off on all Cat & Jack baby or toddler apparel purchases. My baby needs even more clothes, so I'll be picking some up with this coupon!
Everything in my box!
Baby Girls' 2pk Short Sleeve Romper SIMILAR ($15.50) This romper is made comfy with cotton and polyester. It's the perfect outfit for a sunny day and diaper changes as it has snaps on the crotch for easier access.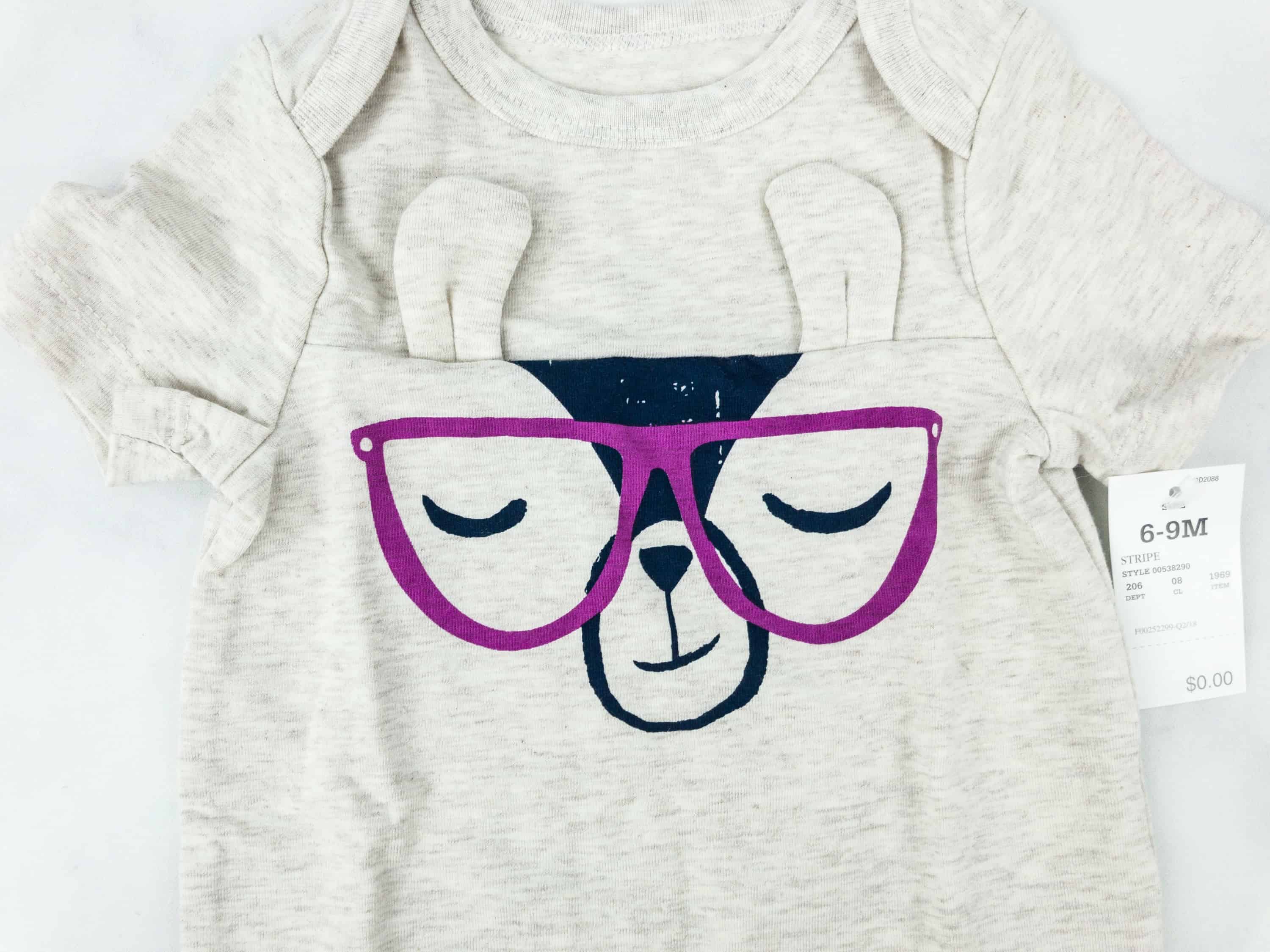 This adorable short sleeve romper is heaven-sent. The short sleeve keeps my little one cool and the design is just spot on for my baby!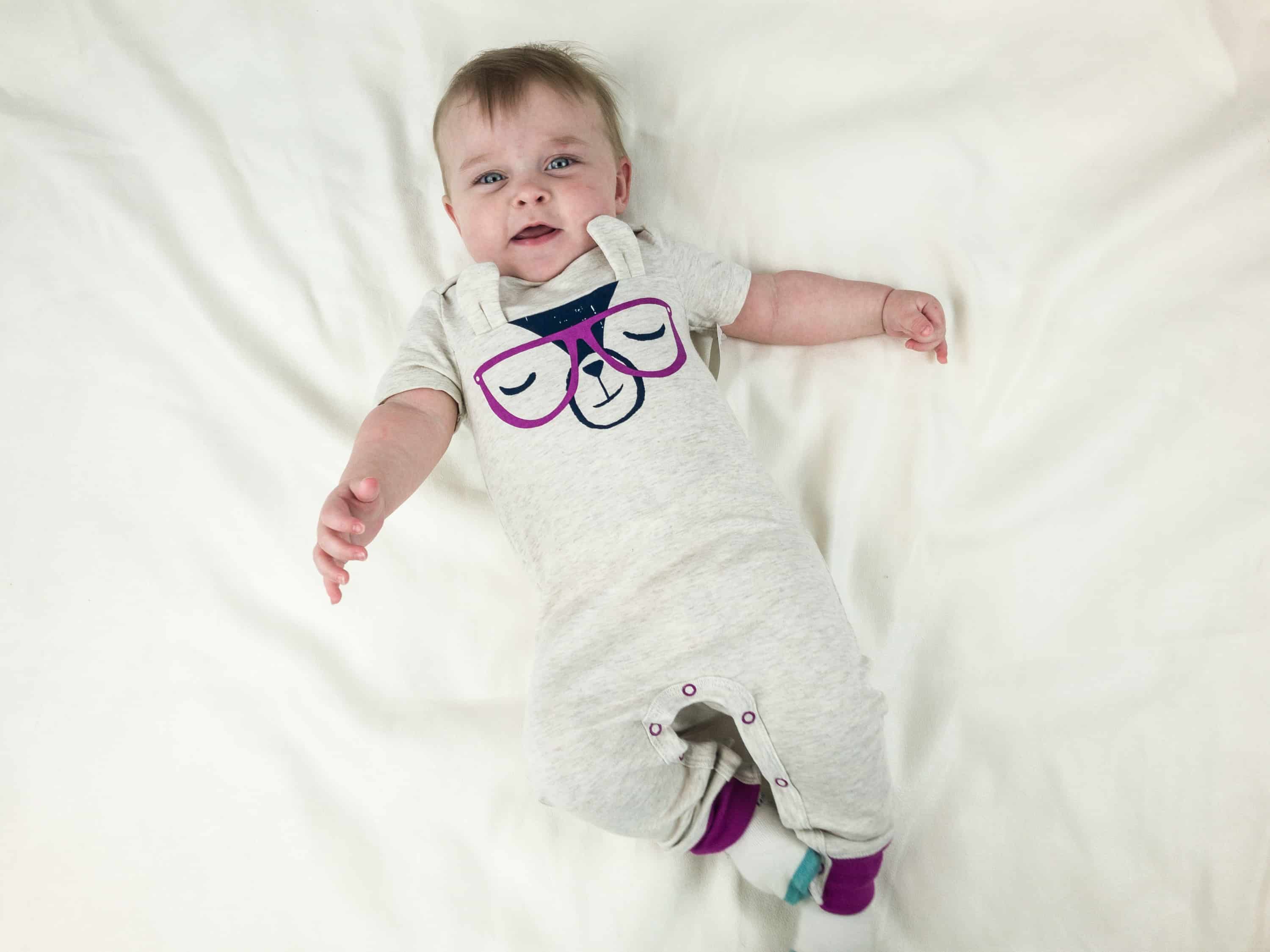 Rompers like these are easy to wear even when my baby likes to wiggle when it is time to change her diapers. This fresh outfit will make her feel like a star! And less hassle for me too!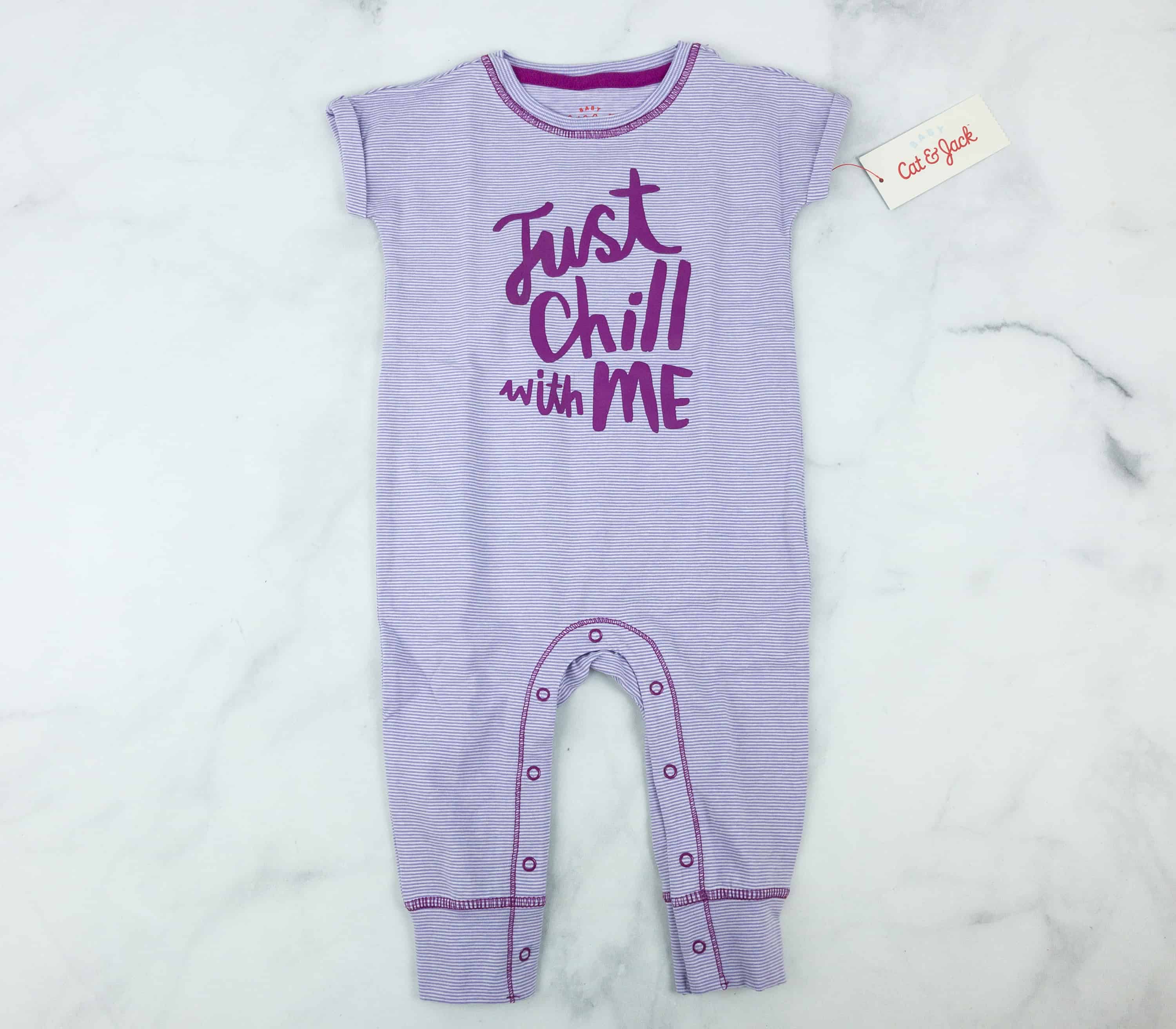 We got another cute, overall-striped romper and we're so chill with it!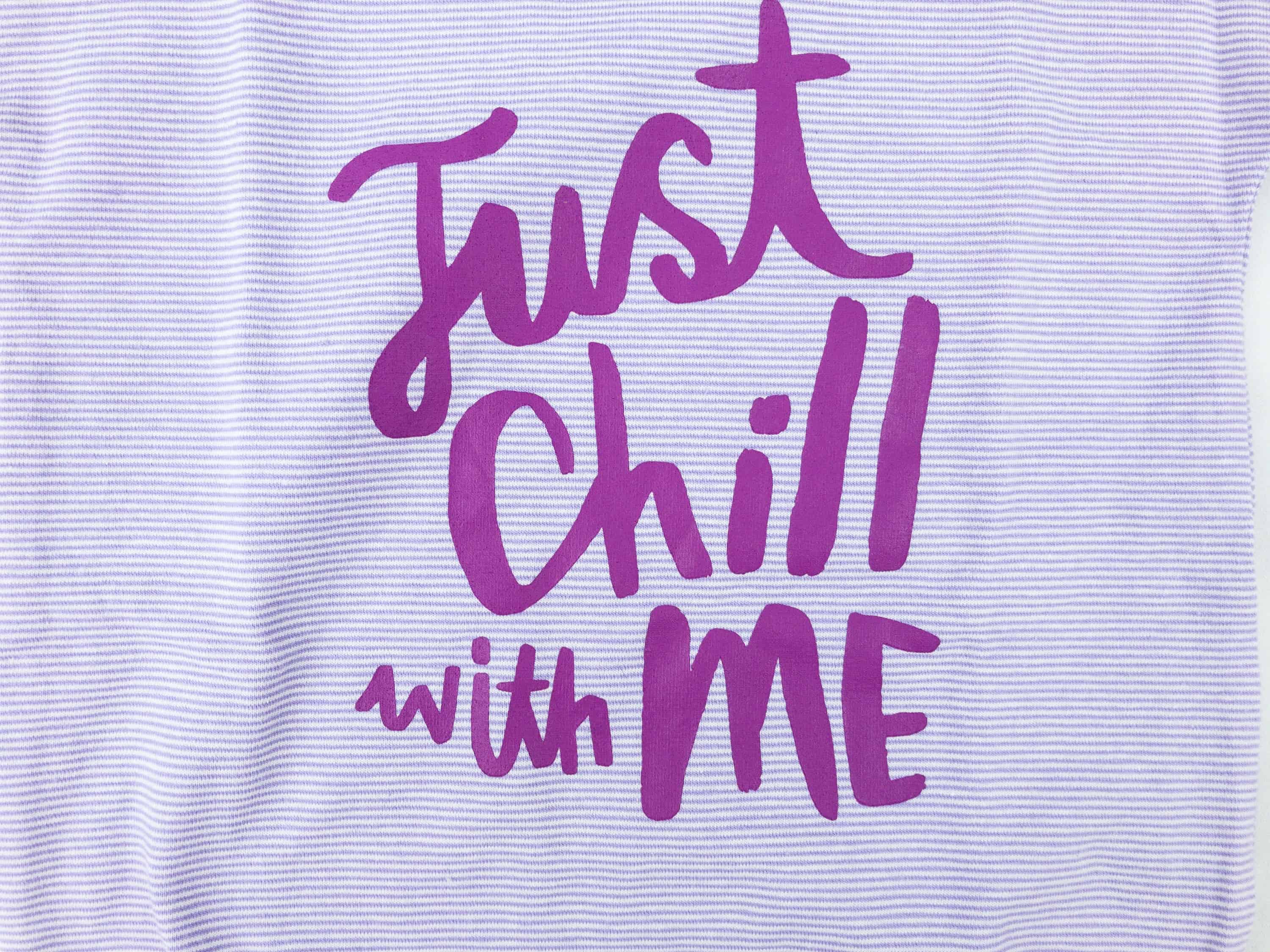 The cute print is just perfect! That's exactly what we feel when we're bonding with our little one!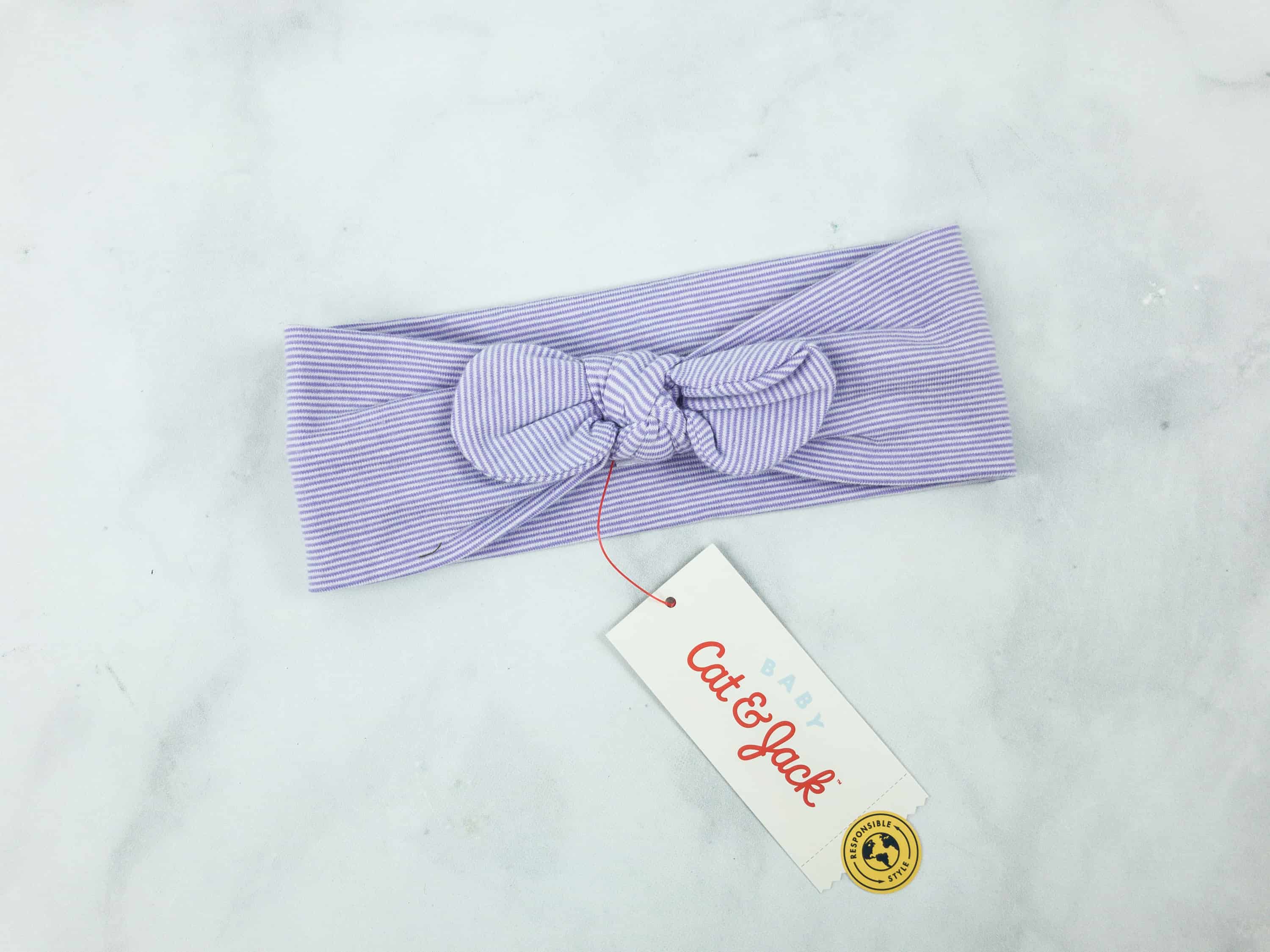 This ribbon headband goes well with the striped romper too.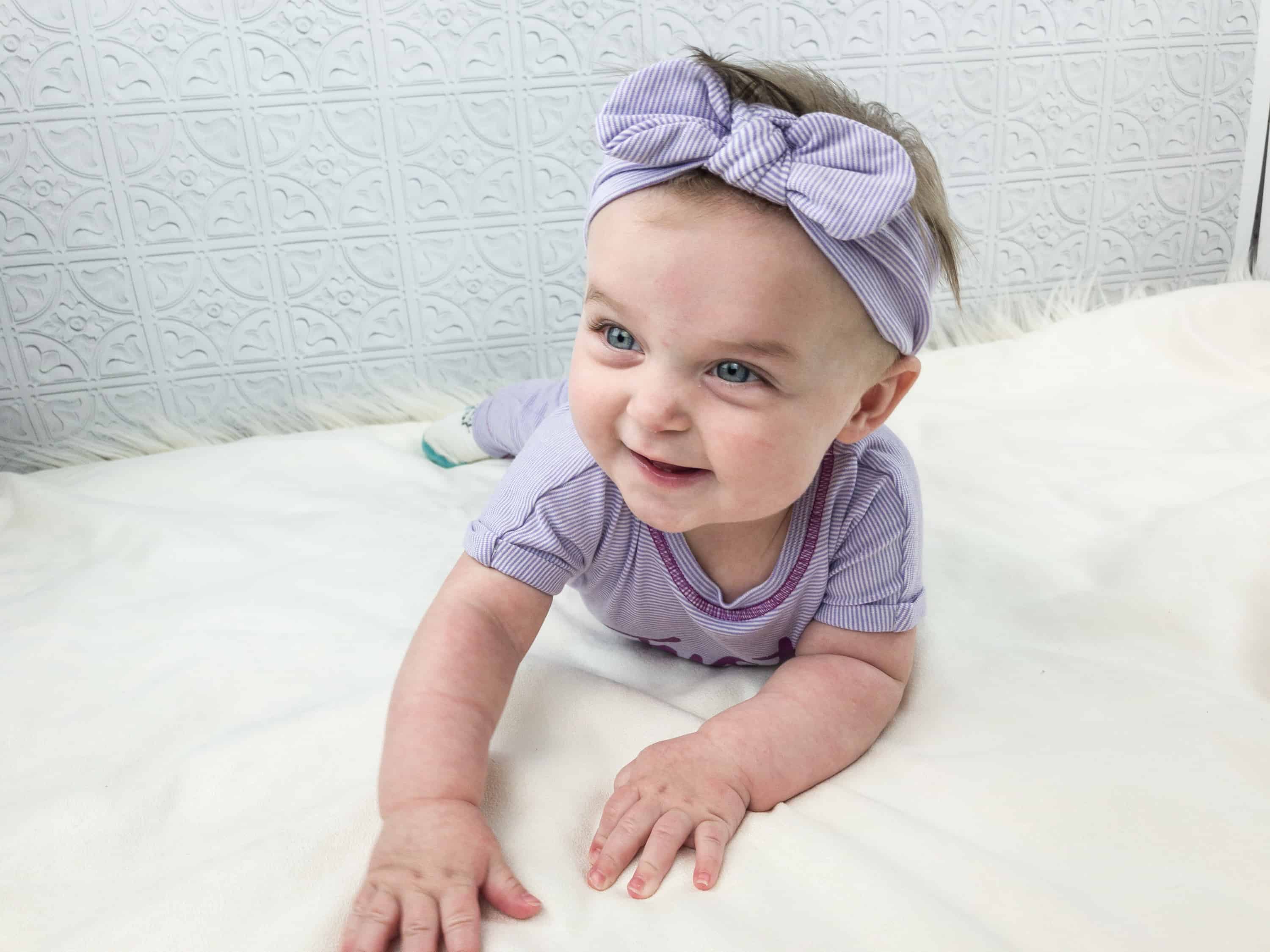 She looks so cute and happy with her OOTD!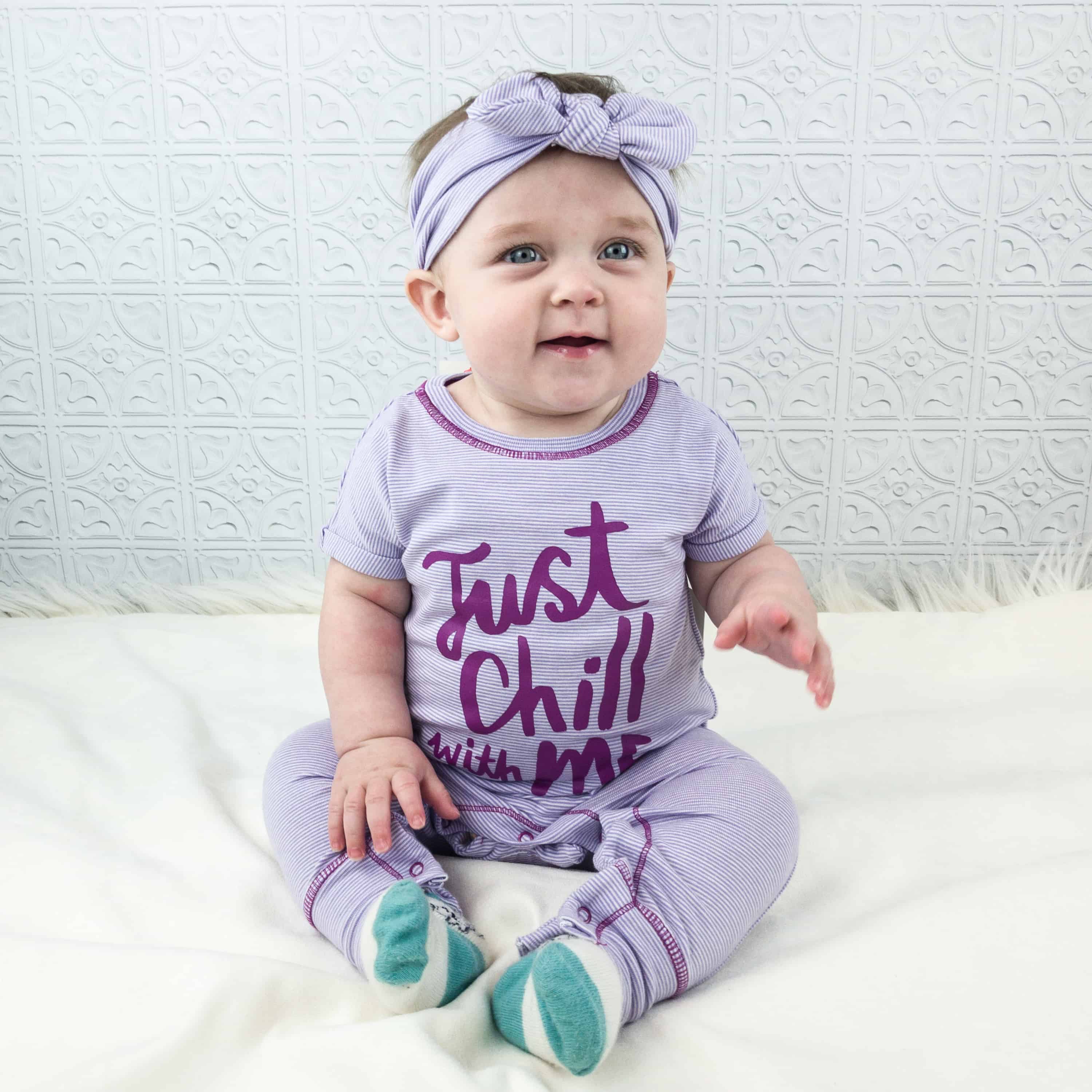 When it comes to overalls, what I am looking for is comfort for my baby, and this perfectly gives her that. She looks so chill with her ensemble.
Baby Girls' French Terry Critter Hooded Sweatshirt with Kangaroo Pocket SIMILAR ($9.99) We also got this cute sweatshirt that is sure to keep my little one warm and cozy. It's a long-sleeved sweatshirt complete with a hoodie with ears that makes my baby girl so adorable to look at.
It comes with a zipper closure and a kangaroo pocket in front so you can easily slip your baby's hands into them to keep them comfy and warm. I love that this sweatshirt is made from a cotton blend. It's soft and will not irritate my little one!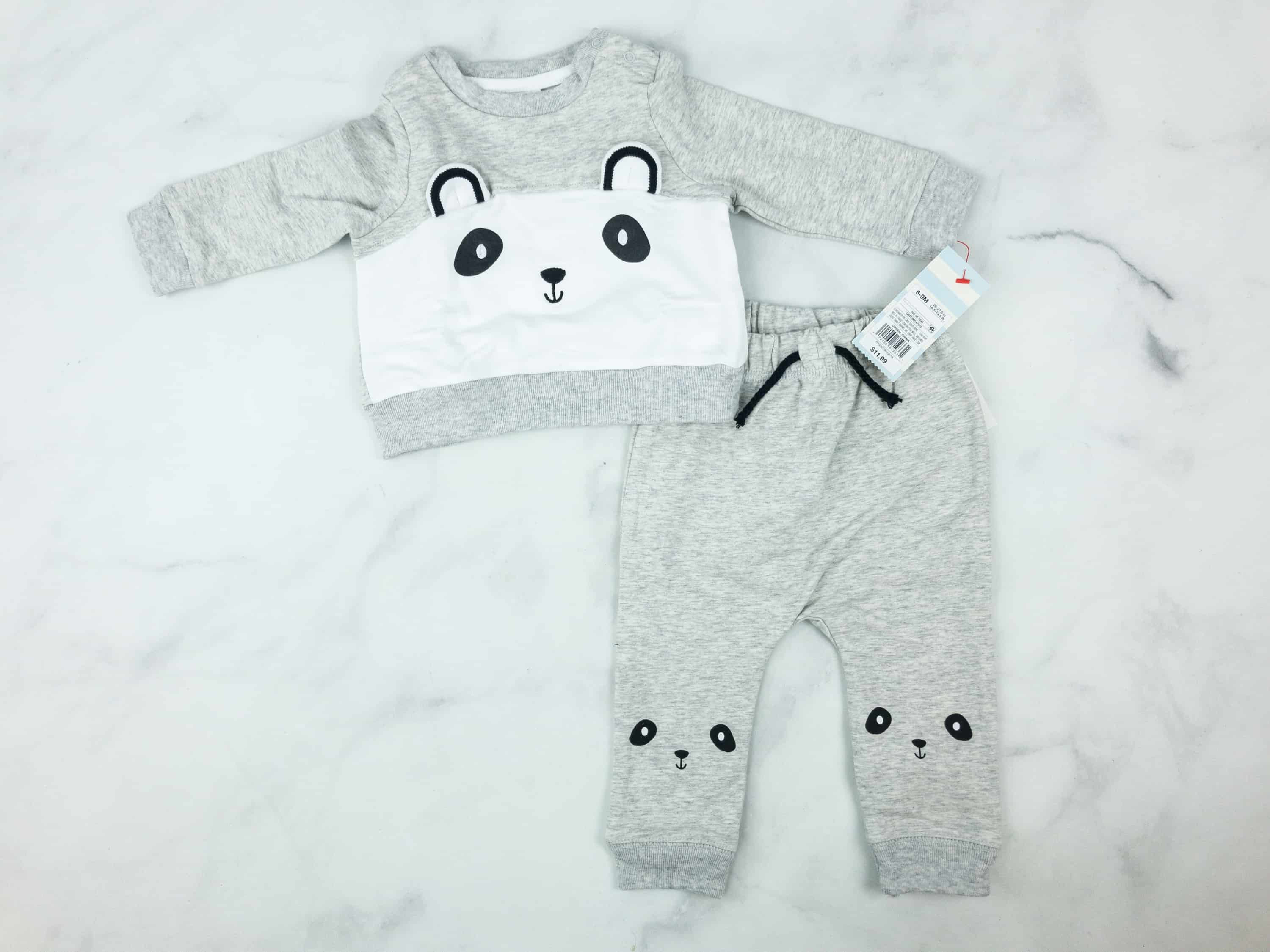 Baby Girls' 2pc French Terry Critter Long Sleeve T-Shirt and Leggings Set This 2-piece set is composed of a long-sleeve t-shirt and leggings which are perfect for casual days. I love that I can mix and match this set with any of my daughter's clothing.
The long-sleeved t-shirt keeps her warm when the weather drops and the leggings keep her legs from those pesky insects especially when we're outside.
She's rocking this outfit so well!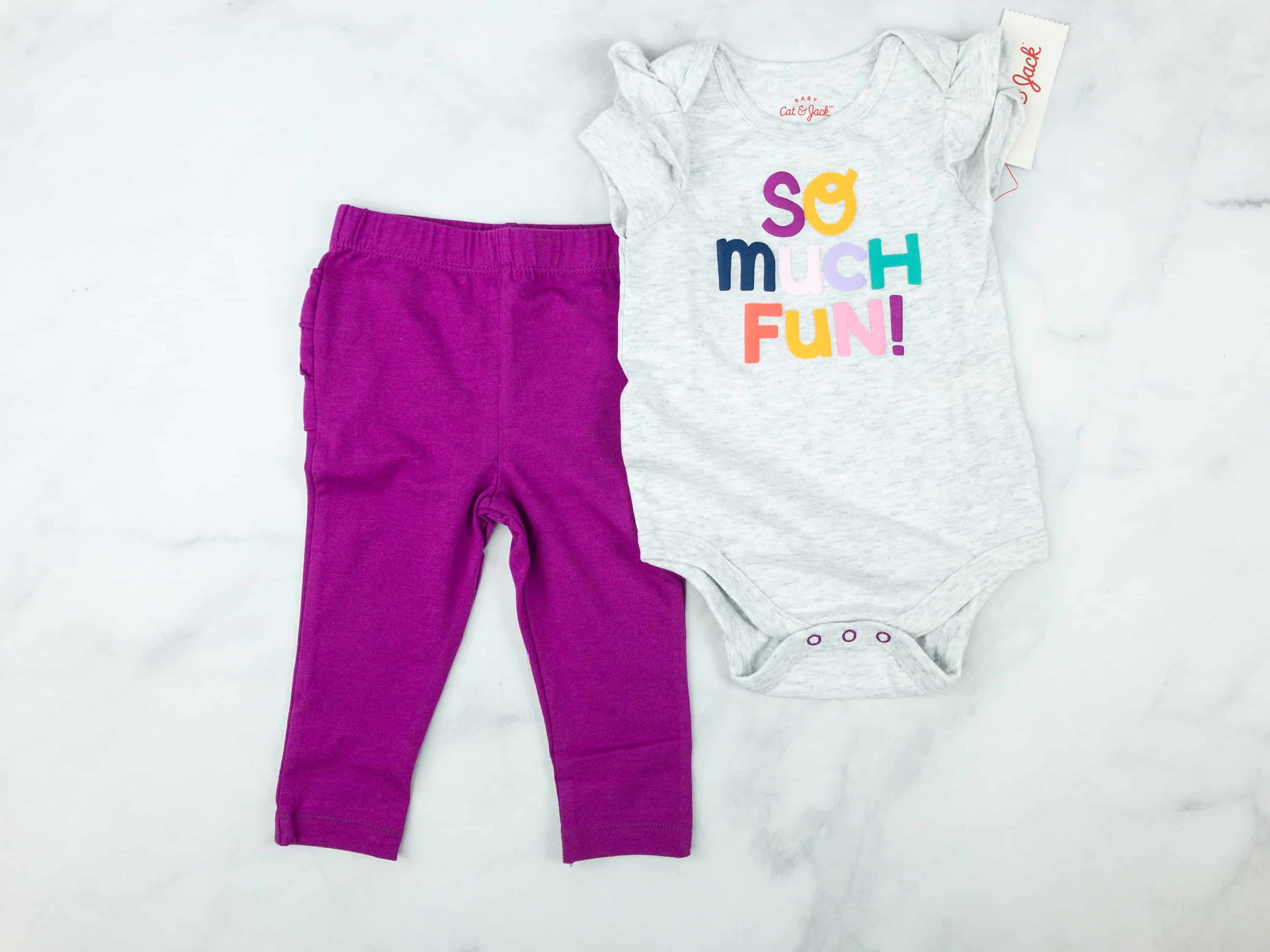 Baby Girls' 2pc Bodysuit and Leggings Set  Here's another cute pairing composed of a bodysuit and leggings. You can let your baby wear the bodysuit alone, but for colder days the leggings are a must have!
The leggings are easy to wear. The pair keeps her warm and at the same time, protects her knees when she starts to turn on her belly. She's so close to crawling – she's doing the worm!
As for the bodysuit, it's cool and comfortable. The print is really colorful too!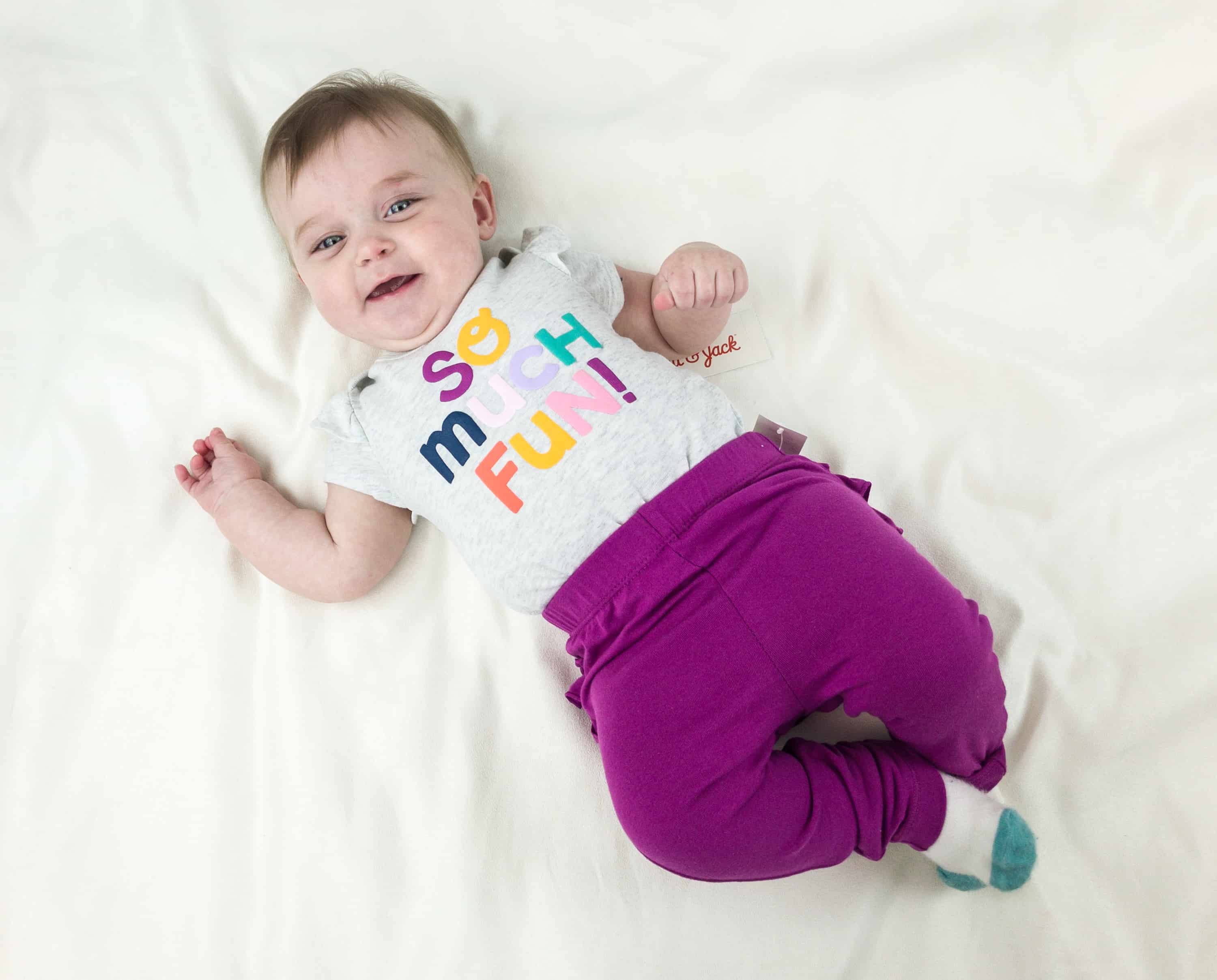 I'm so happy that the inclusions in this box suit her perfectly!
Baby clothes from Cat & Jack are always fun and comfortable. This subscription makes it easier for me to dress up my baby according to the season. Also, they send clothes a size up to make sure that it will fit your baby even after a while. In case they don't fit, it's easy to return the items. Everything looks great and we kept everything although I do wish some of the neutral pieces were jazzed up with a little more color.
What do you think of this month's Cat & Jack Baby Outfit Box?
Visit Cat & Jack Baby Outfit Box to subscribe or find out more!