Noobie Box is a gift box for pregnant women! Each box is carefully curated with high-quality products, valuable coupons, and important pregnancy information. The Noobie Intro Box is available as a gift for moms-to-be for free you just have to pay $6.95 shipping. You can read our review of the free Noobie Box here.
Noobie Box also has a set of four milestone boxes, available for $99.95 for the set or $29.95 each. This is a review of the Noobie Milestone Box #2 – EAT!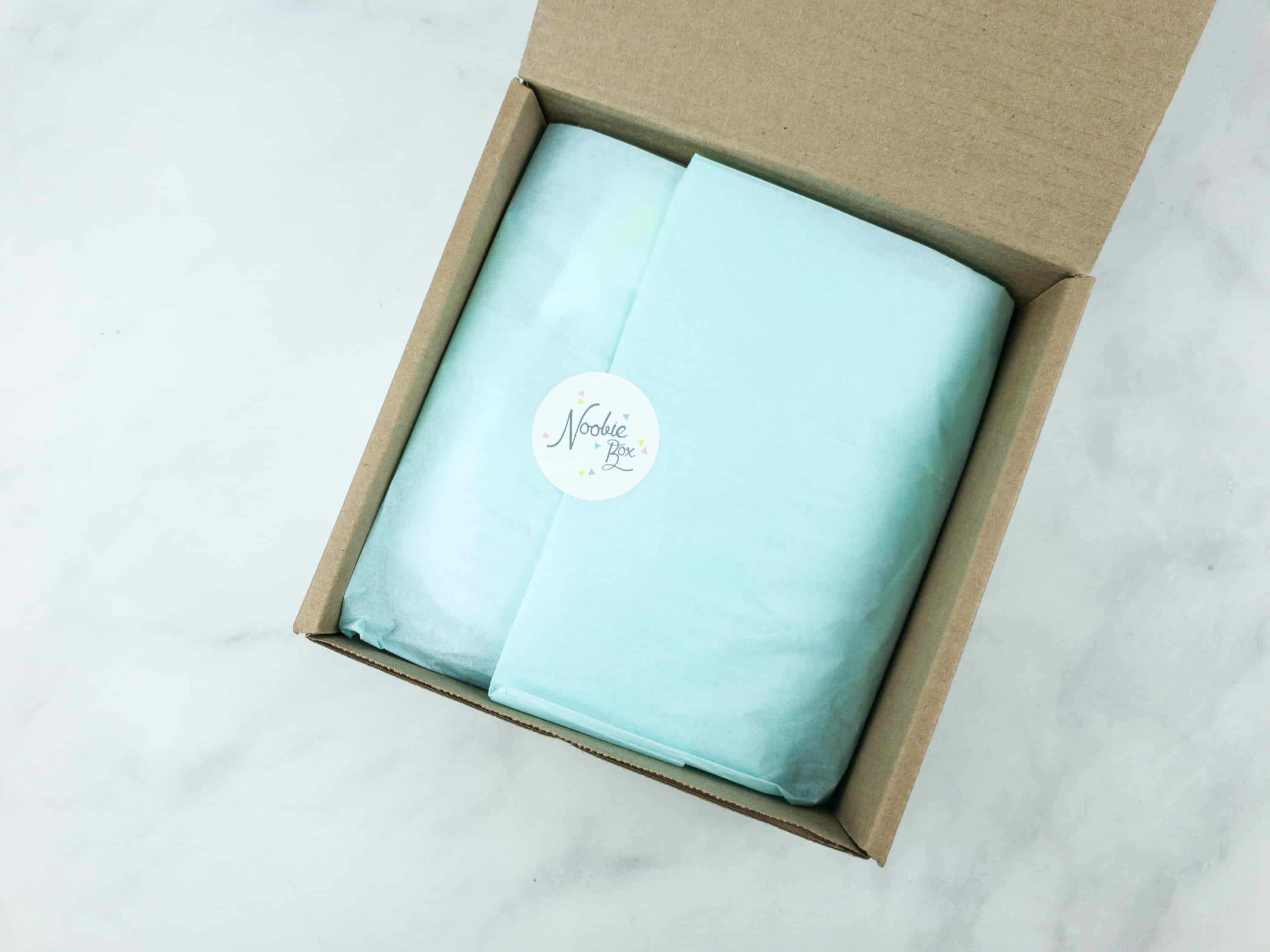 They also have #1 Noobie Nest for 0-3 months, #3 Noobie Play for 7+ months, and #4 Noobie One for 10+ months.
The items are wrapped in tissue paper.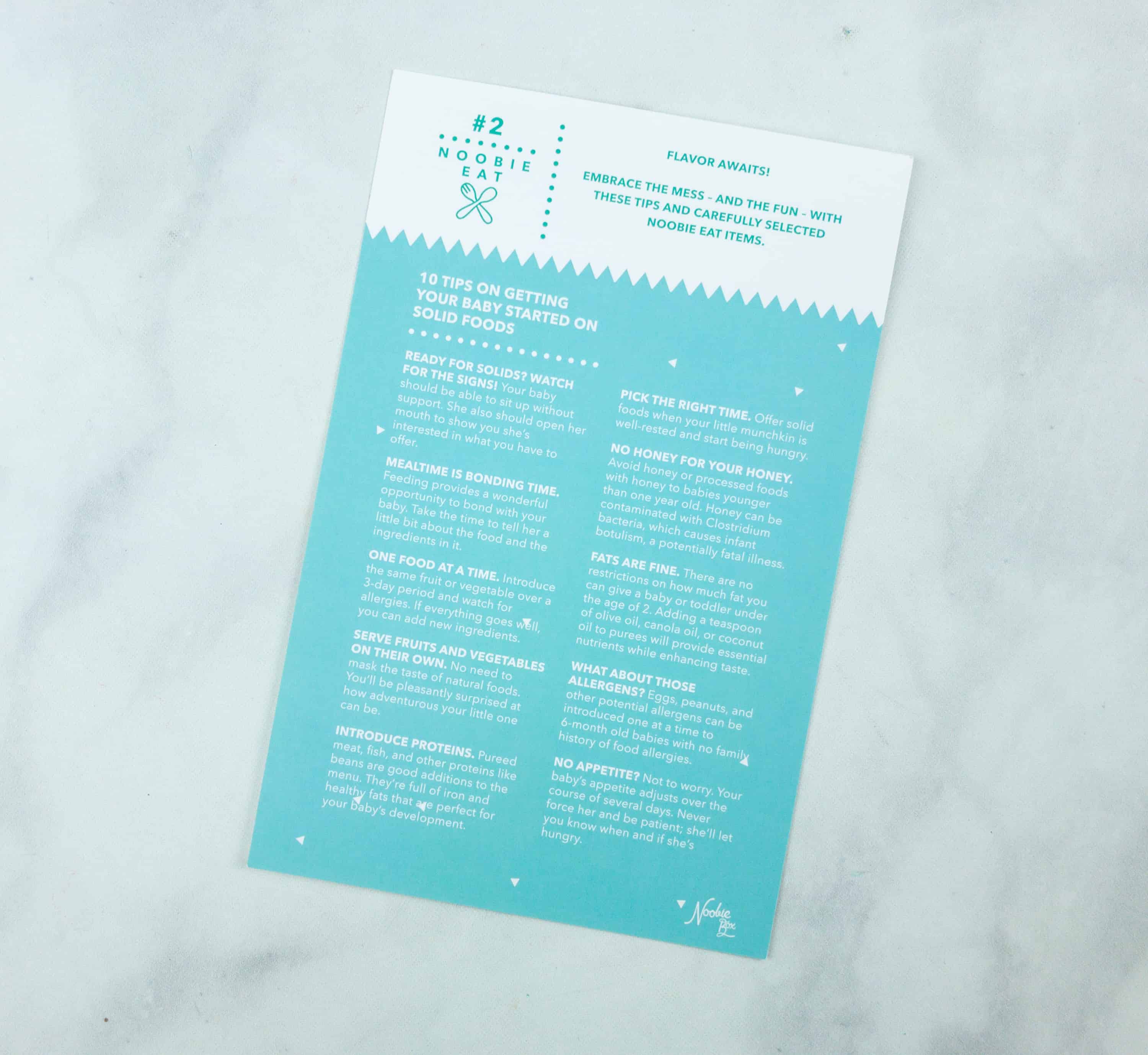 Included in the box is an information card. It contains helpful tips for moms!
This card was designed by Society of Wonderland.
I'm excited to see the rest of the items!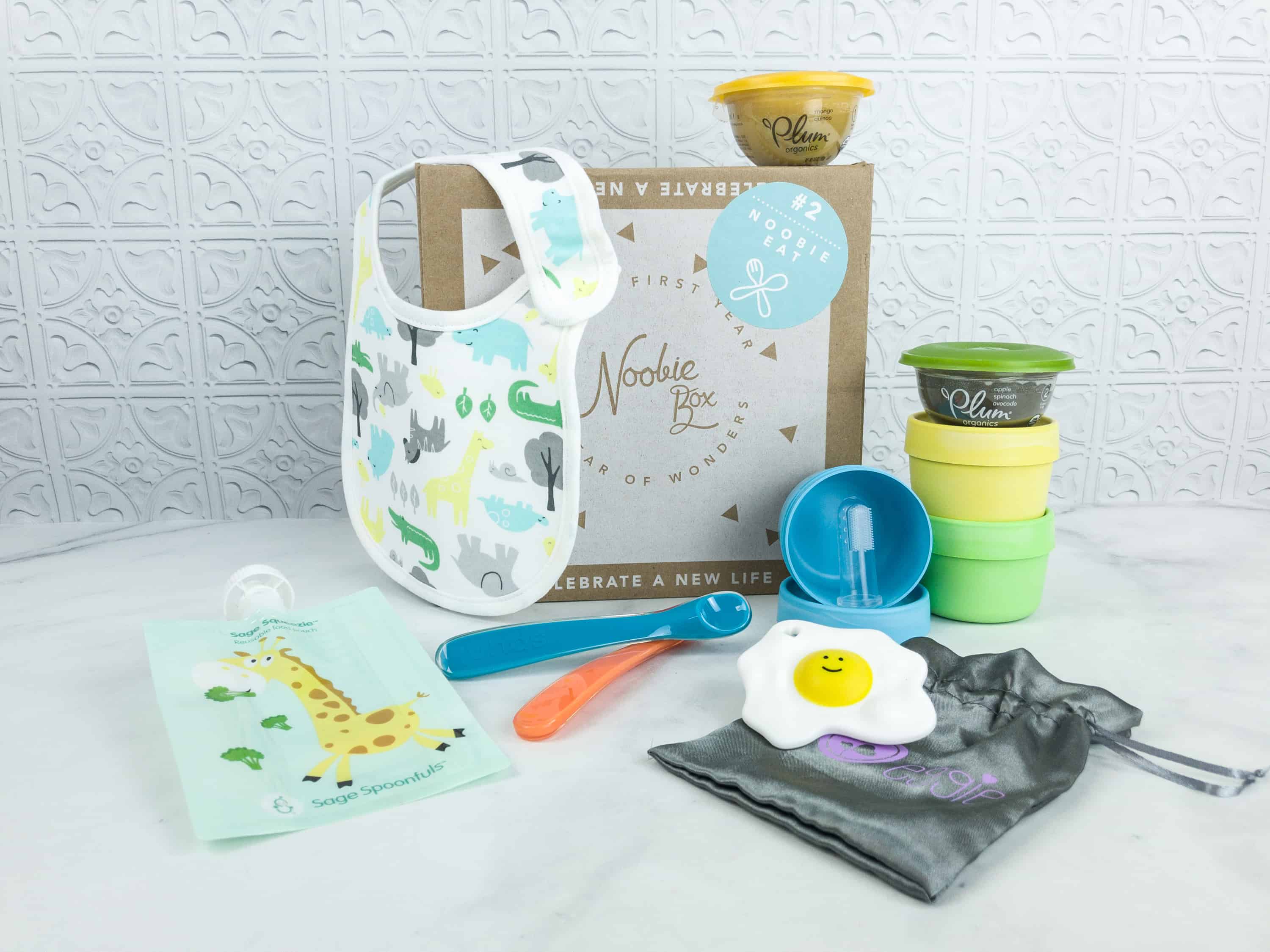 Everything in my box!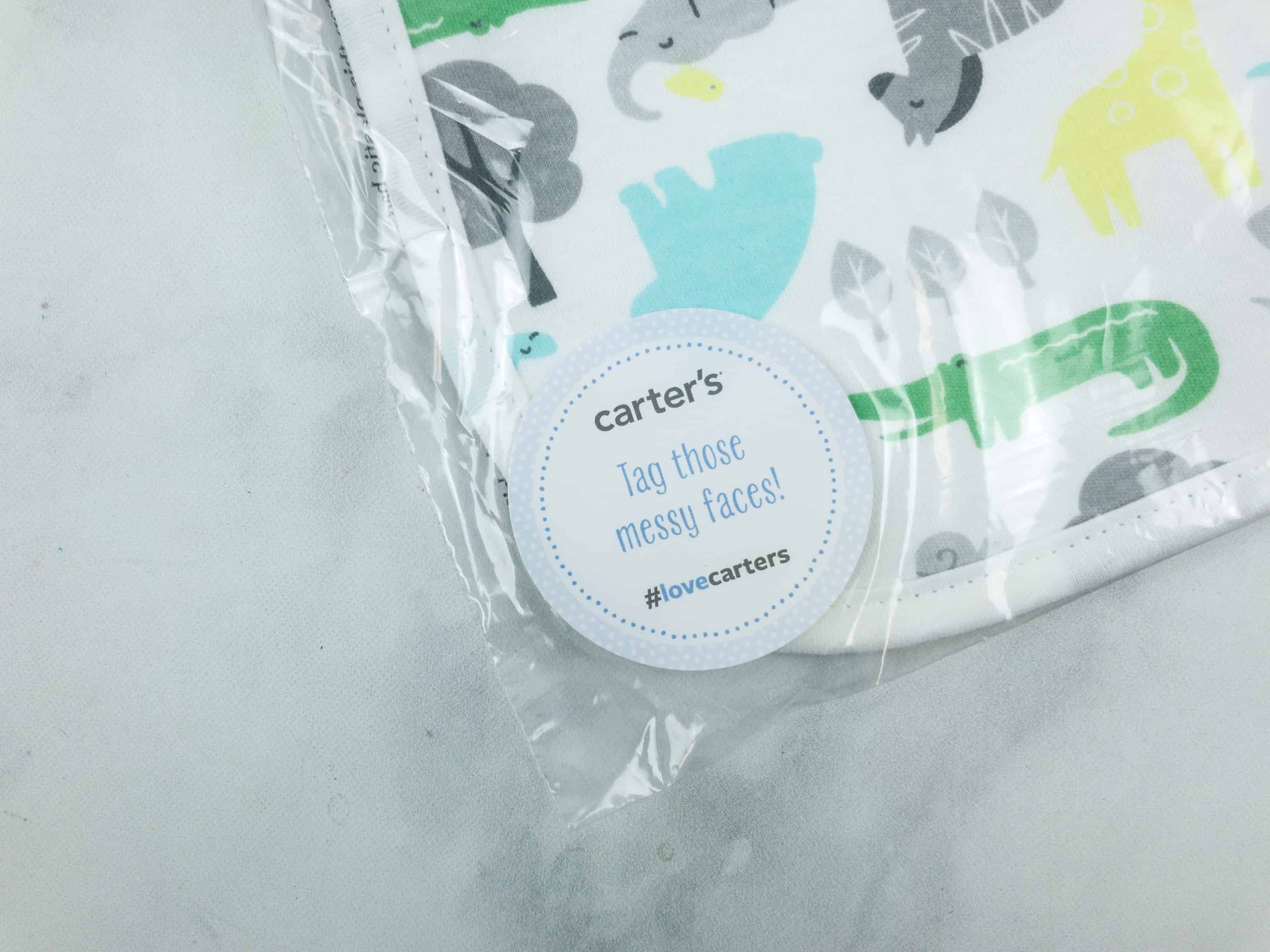 Carter's Bib – A bib is a must-have when feeding babies, so it's just fitting to receive one in this box. It helps keeps things a little less messy!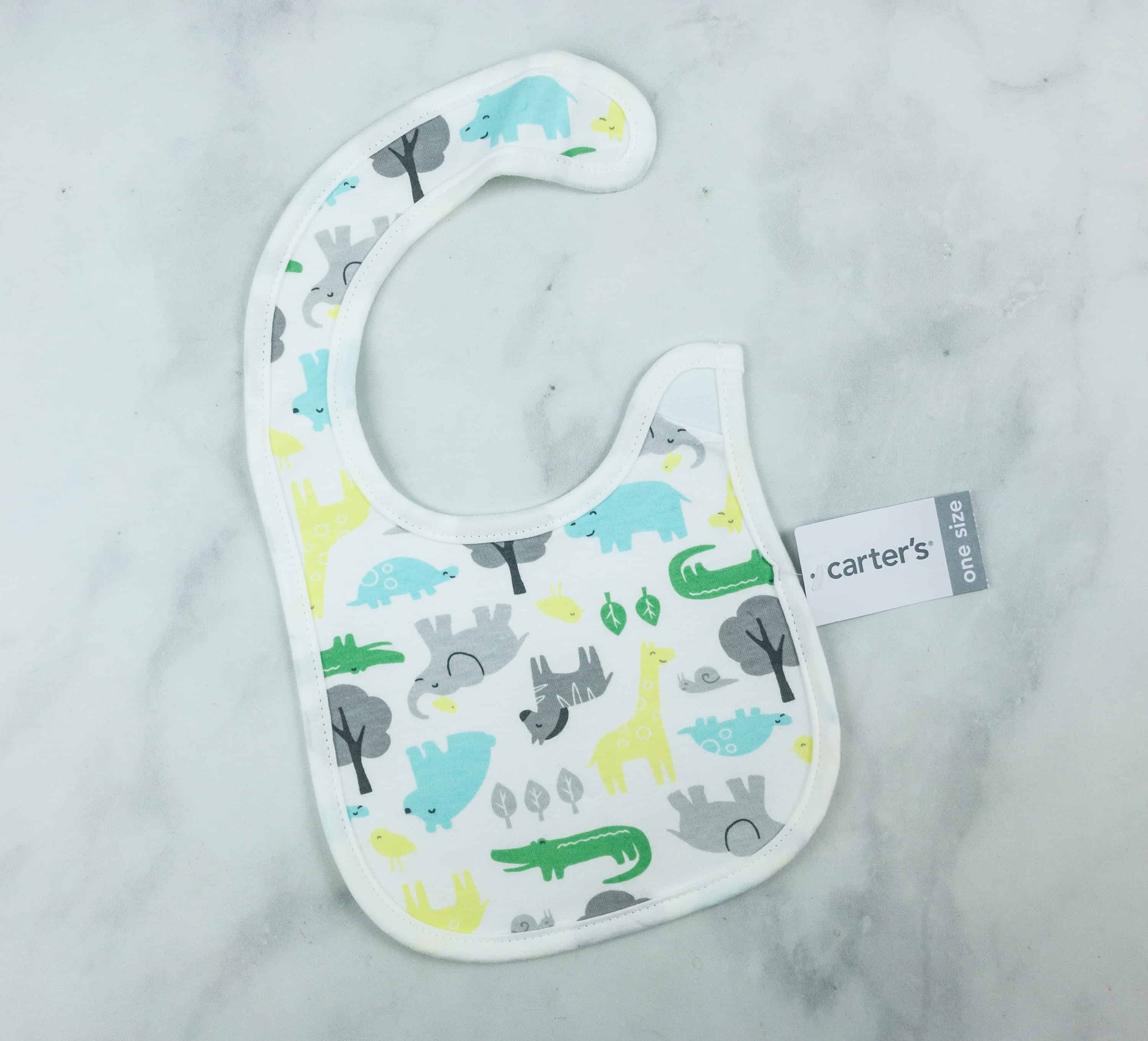 This bib features cute animals, including a crocodile, a giraffe, an elephant, and more!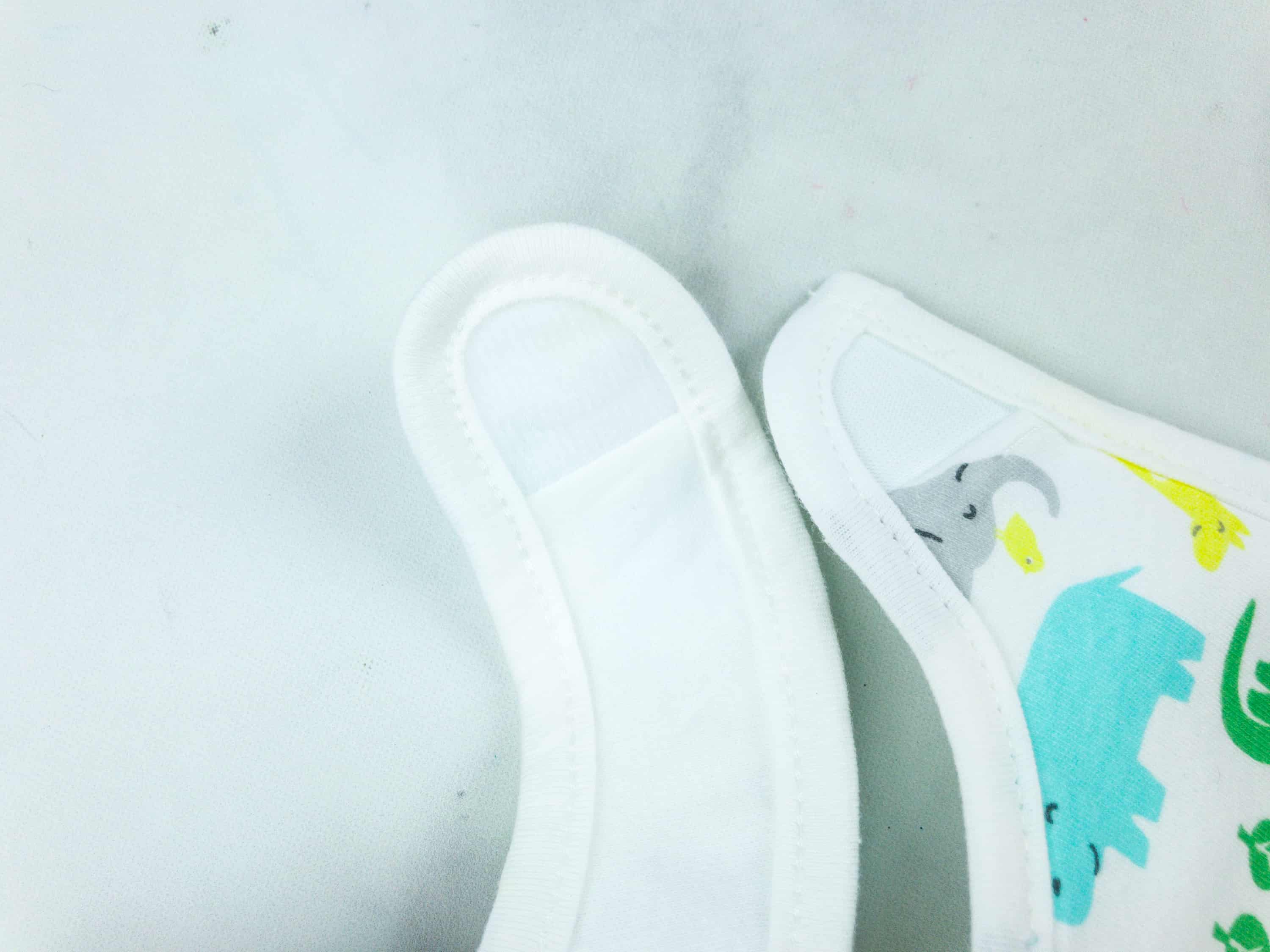 It has velcro ends, so easy to attach around your baby's neck.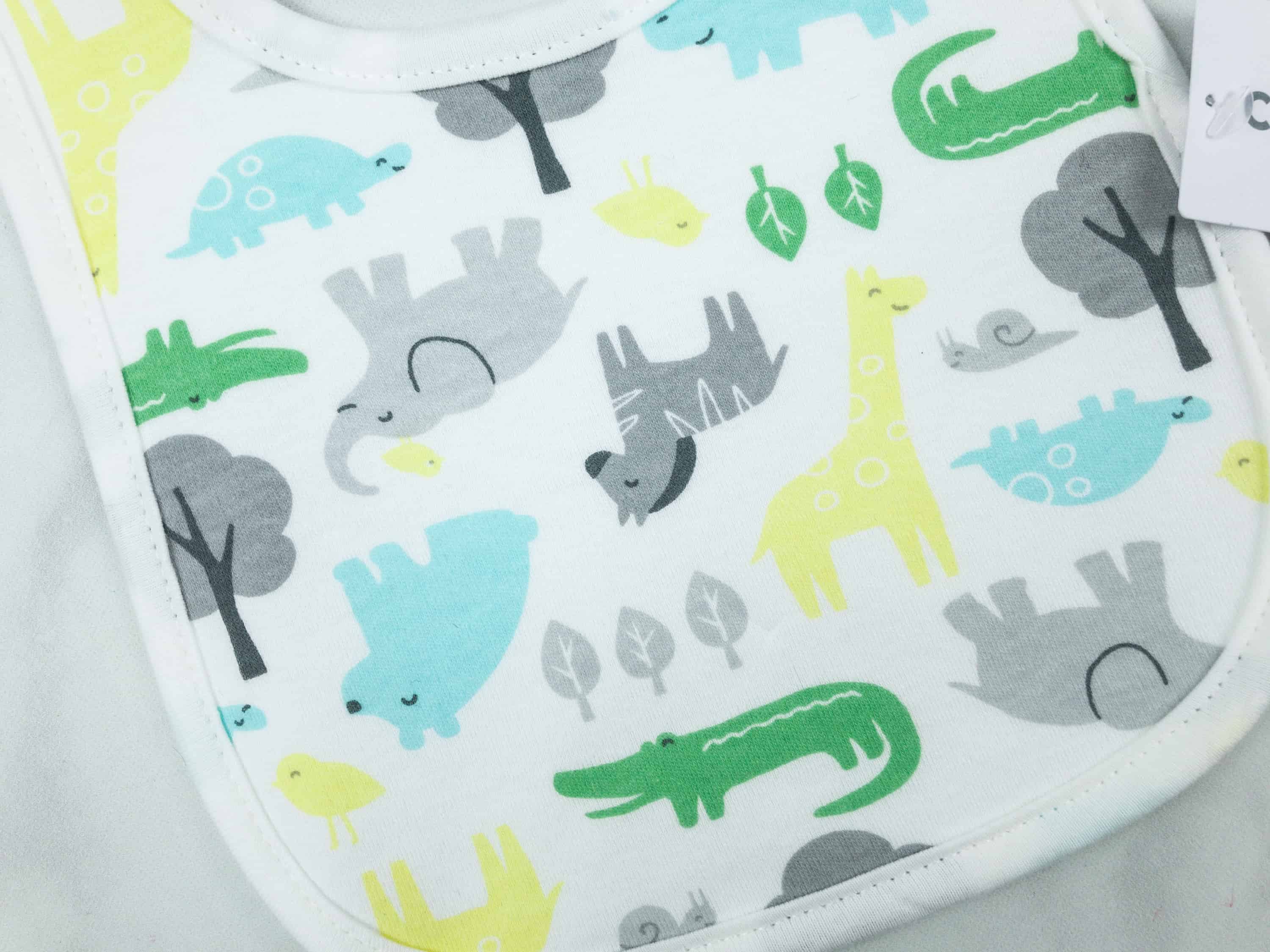 The material is quite thick, so any spills will not easily transfer to your baby's clothes.
Here's a coupon card from Plum Organics.
Using this will save you $1 on any two of Plum Organics products.
We also received two baby meals from Plum Organics.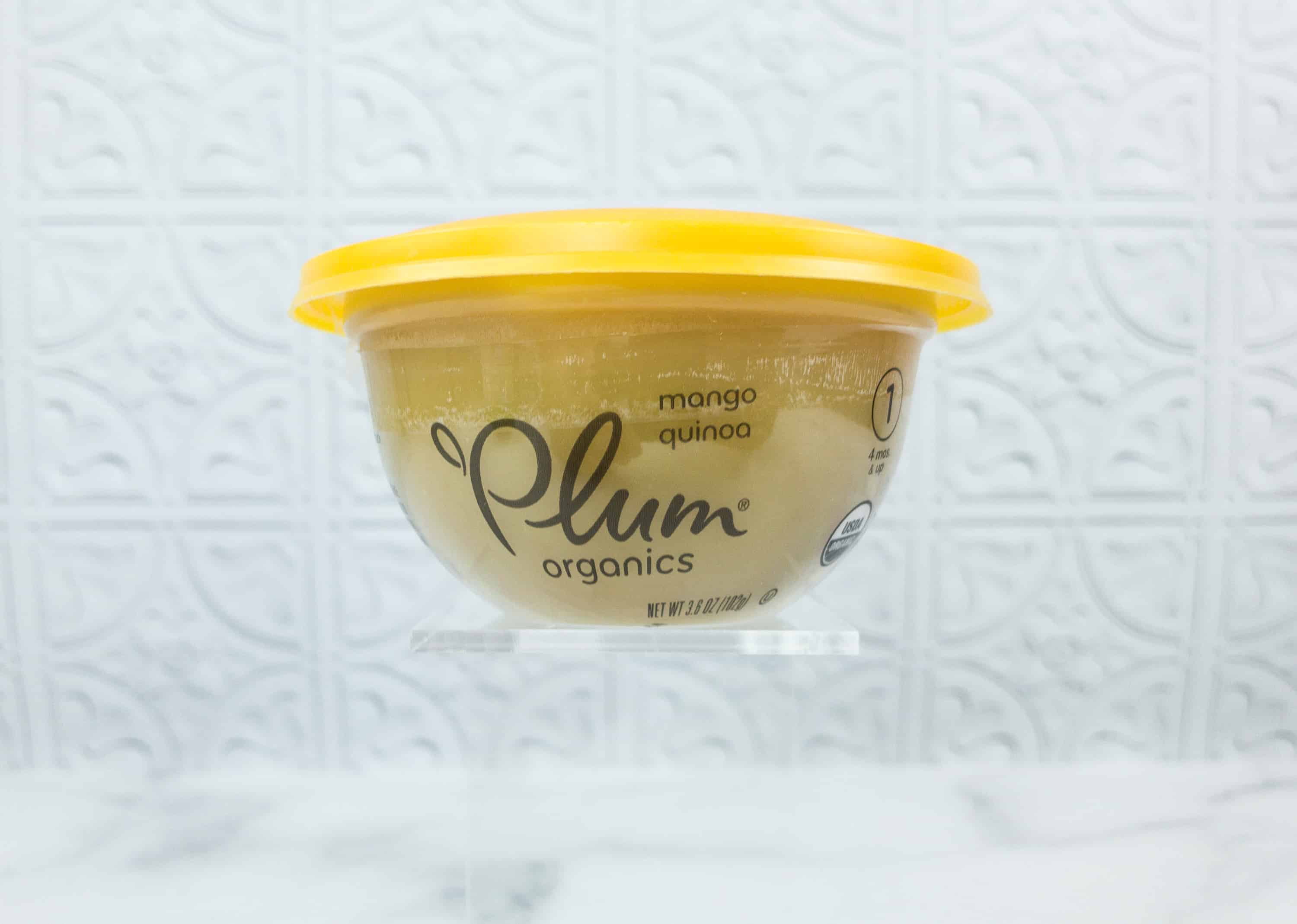 Plum Organics Mango Quinoa ($1.22) Plum Organics make culinary-inspired baby food like this mango puree with quinoa. This particular variant is ideal for babies 4 months and up.
Ingredients include organic mango puree, organic quinoa flour, and organic lemon juice concentrate.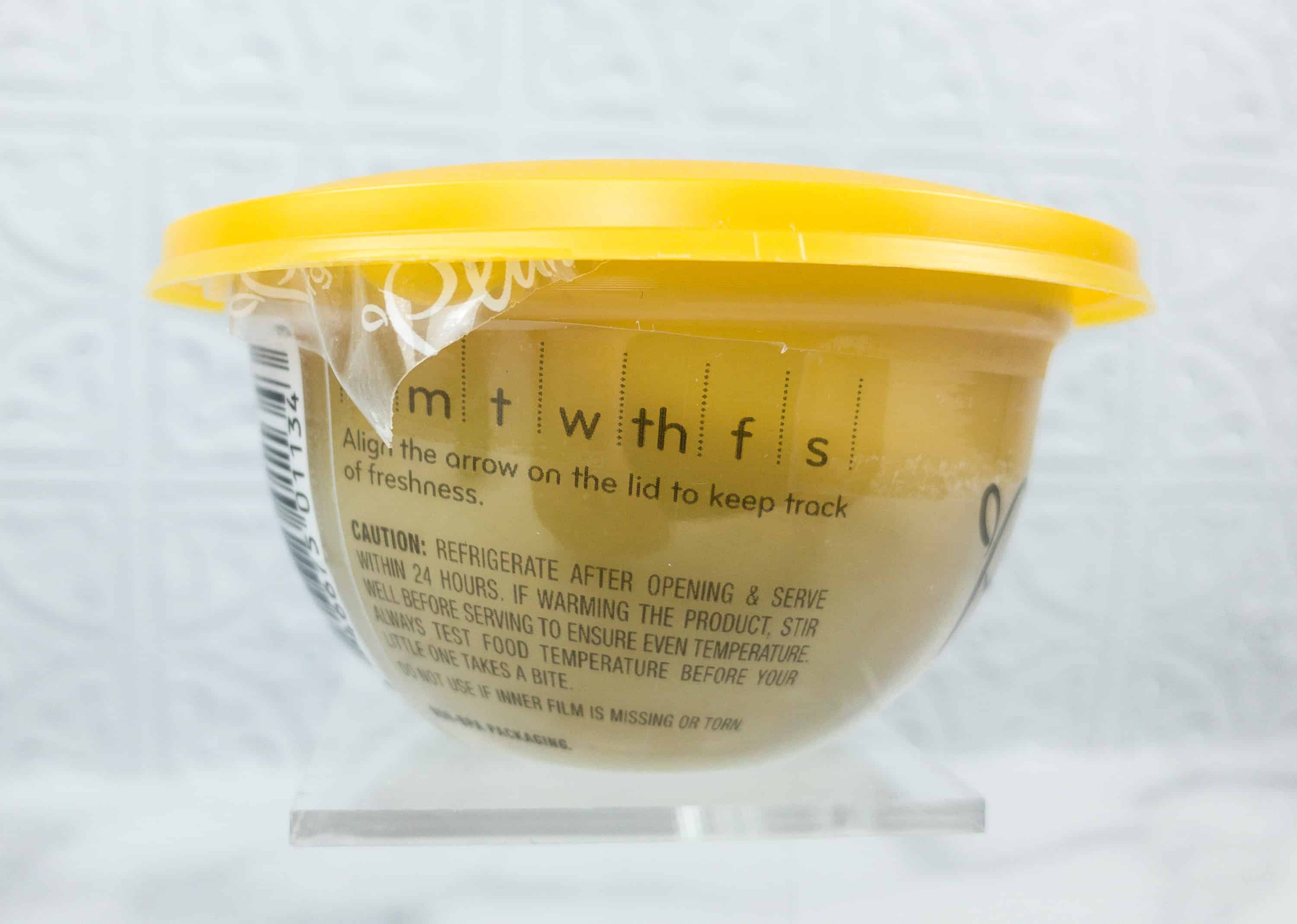 The packaging even comes with a tracker that makes it easier for you to track the freshness of the product.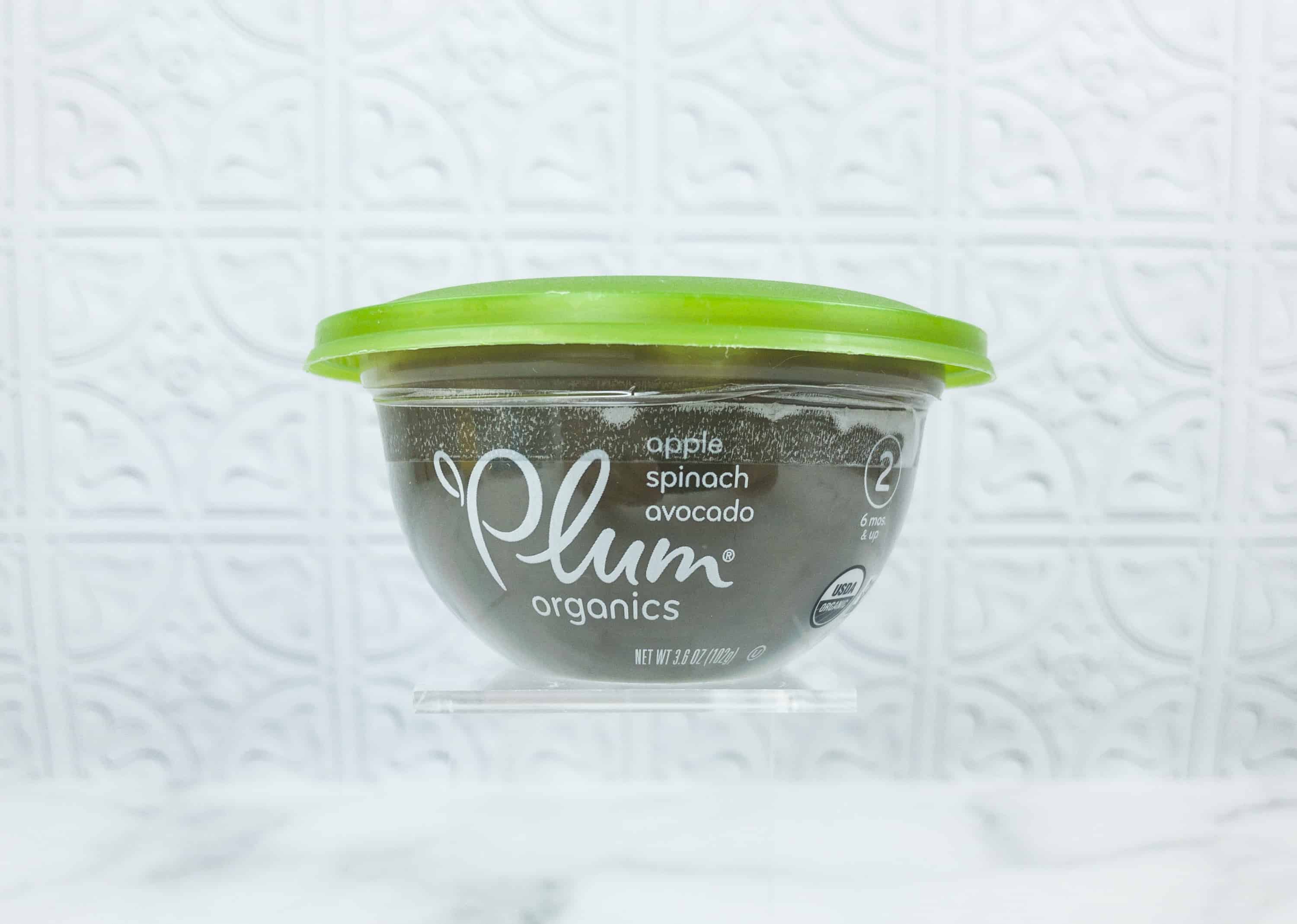 Plum Organics Apple Spinach Avocado ($1.29) This variant is ideal for babies 6 months and up.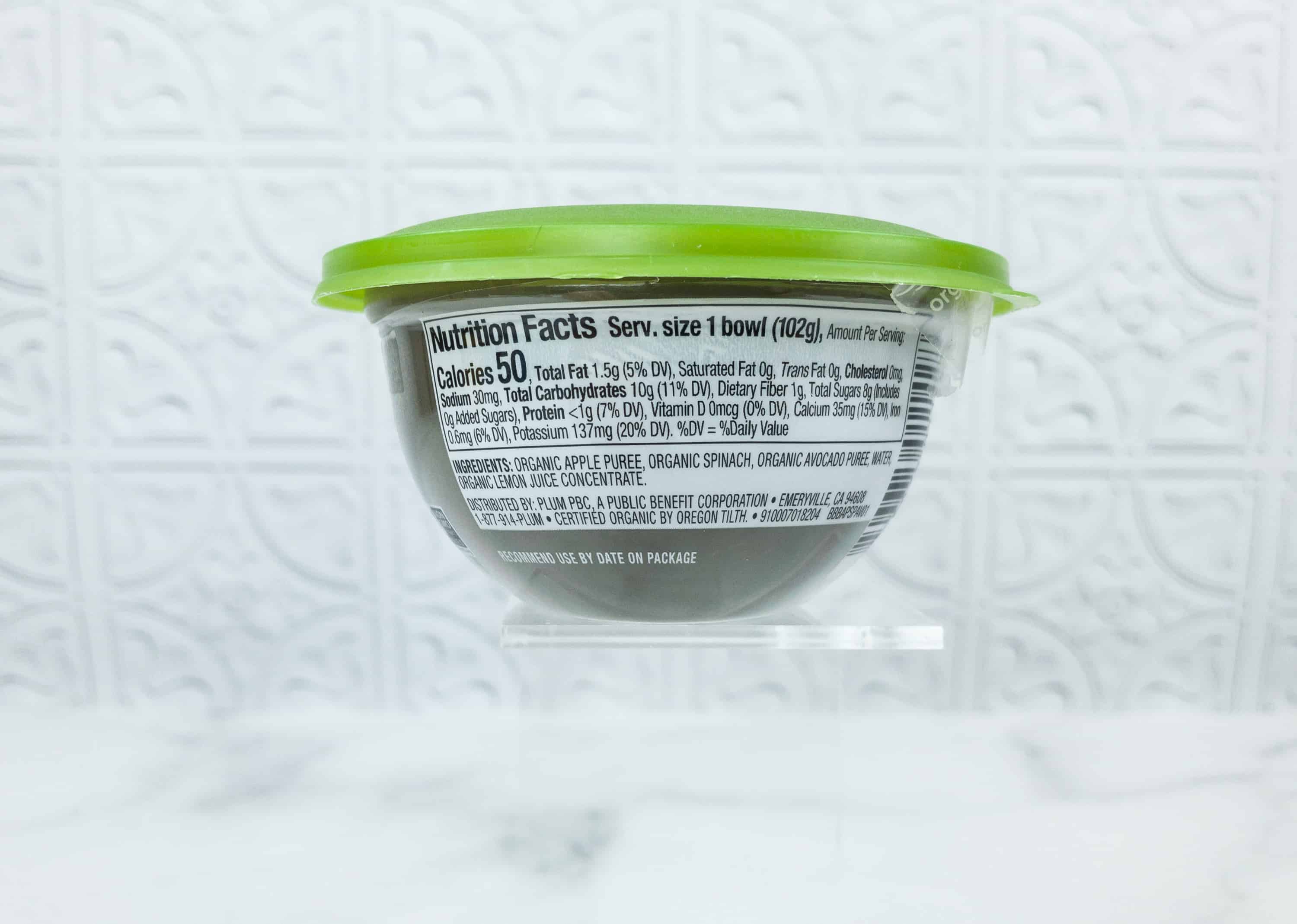 Ingredients include organic apple puree, organic spinach, organic avocado puree, and organic lemon juice concentrate.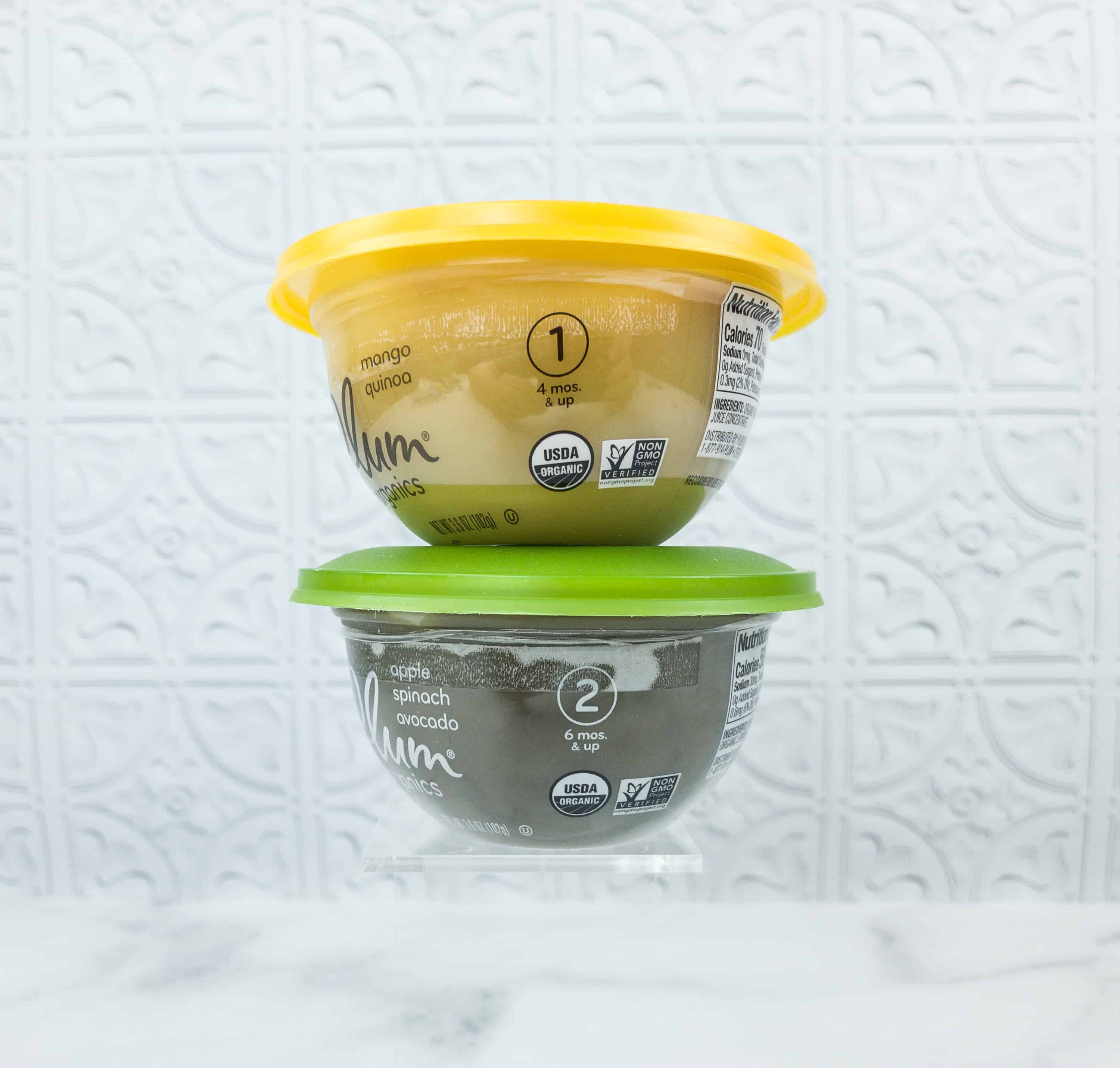 The containers are stackable. They don't take up much space in the fridge.
Eggie Baby Sunny Side Up Egg Teether ($9.89) The cute teether came with its own drawstring pouch. It's shaped like a sunny side up egg, and it even has a little smiley face in the middle.
It is made from food-grade silicone with ridges at the back to help soothe sore gums when the baby is teething.
The teether is also free from chemicals such as phthalates, BPA, and the like.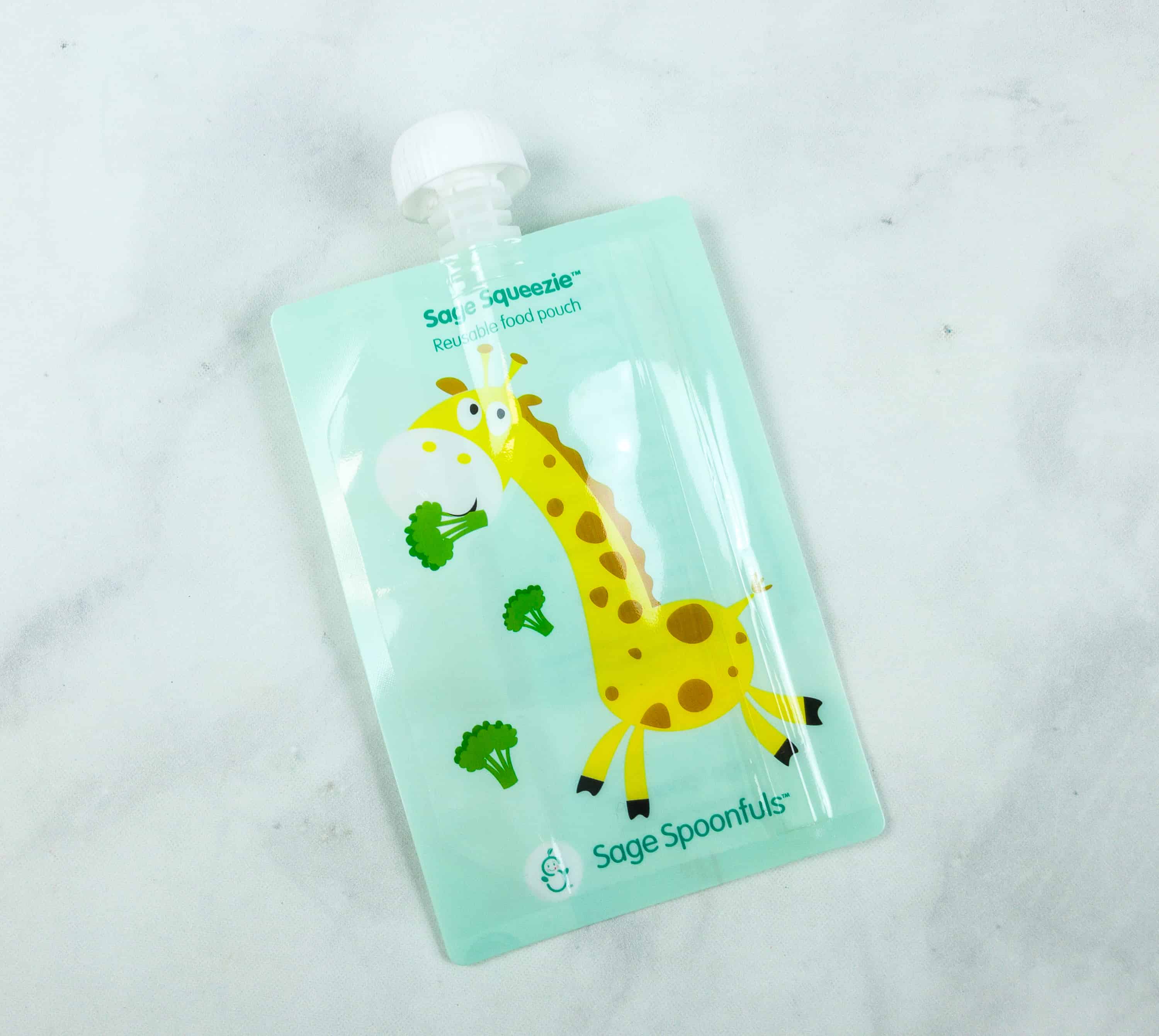 Sage Squeezie Double Zipper Reuseable Pouch ($2.44) This reusable pouch makes storing food easy and convenient. The sides can be opened so you can add food. It is dishwasher safe too.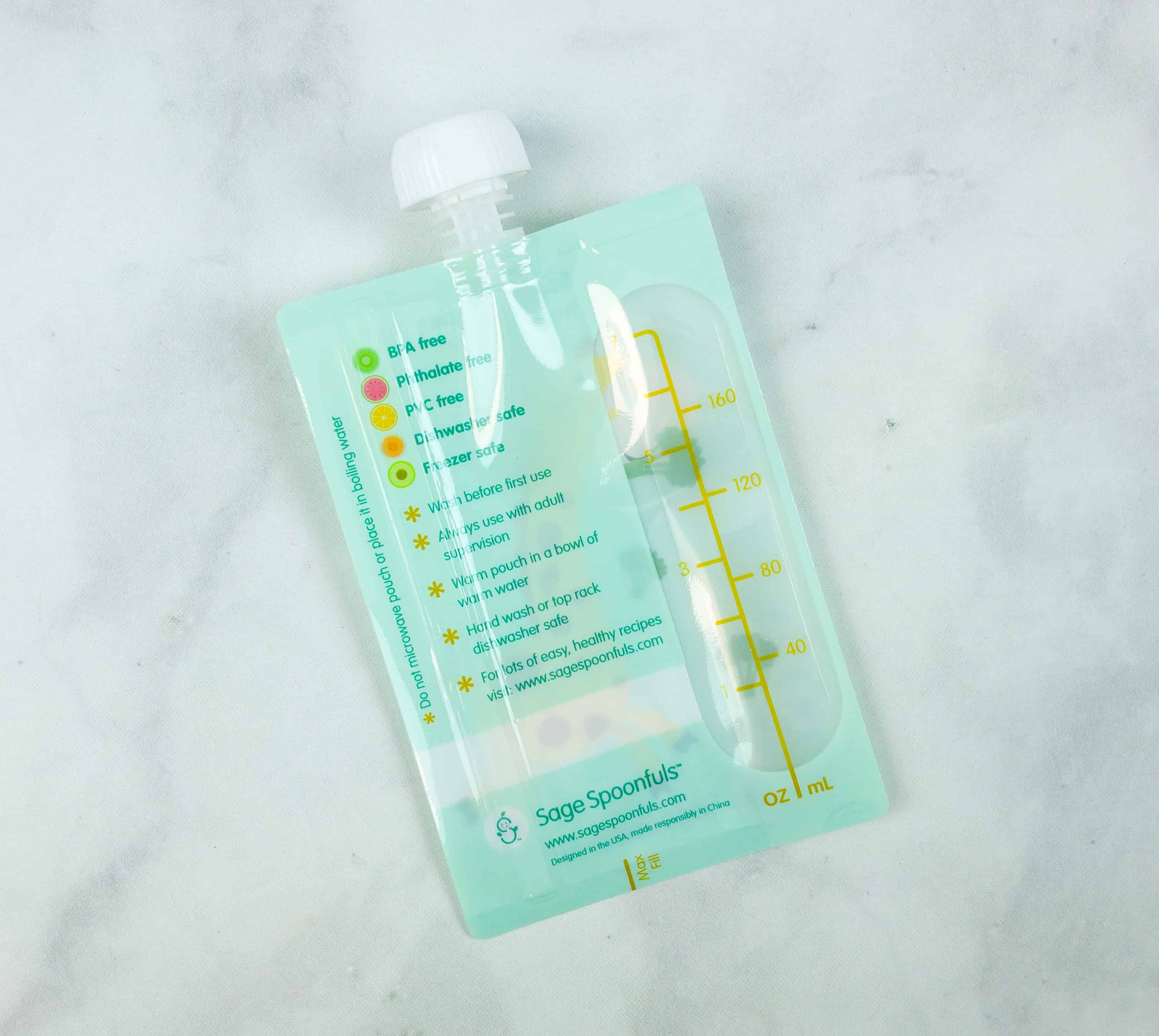 You can see the fill line at the back of the pouch so you will know how much is stored in it already. It's freezer friendly and anything stored in it can last up to 3 months.
Baby Buddy Finger Toothbrush ($2.99) Babies can't help but get a bit fussy when we brush their teeth. This finger toothbrush makes things a little manageable.
There are soft bristles attached to the finger toothbrush which, aside from removing any food products in between teeth, can help massage sore gums too. It can also clean the back of the tongue.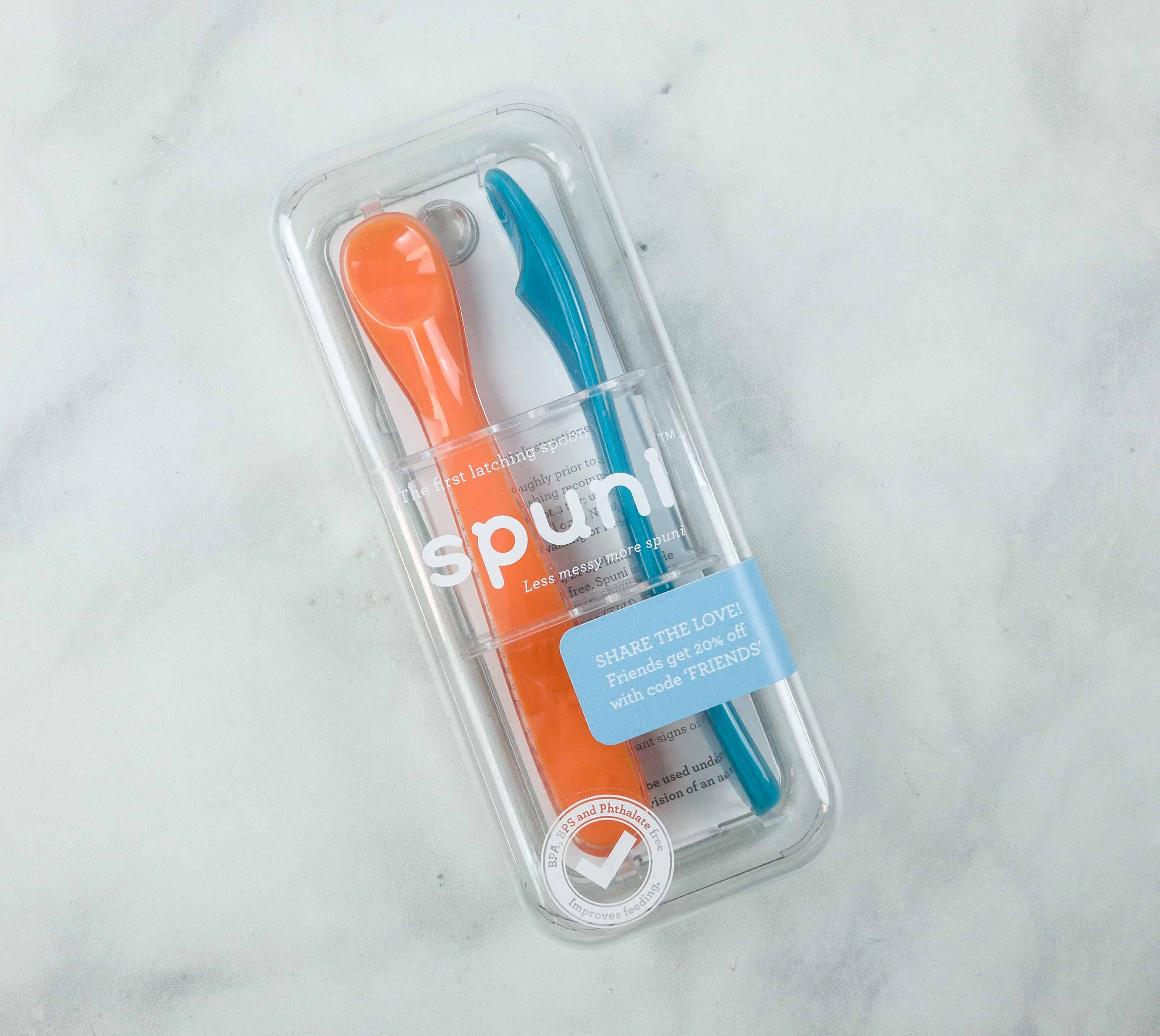 Spuni Latching Spoon ($17.99) This latching spoon set claims to be the first spoon that is designed to help babies transition from liquids to solids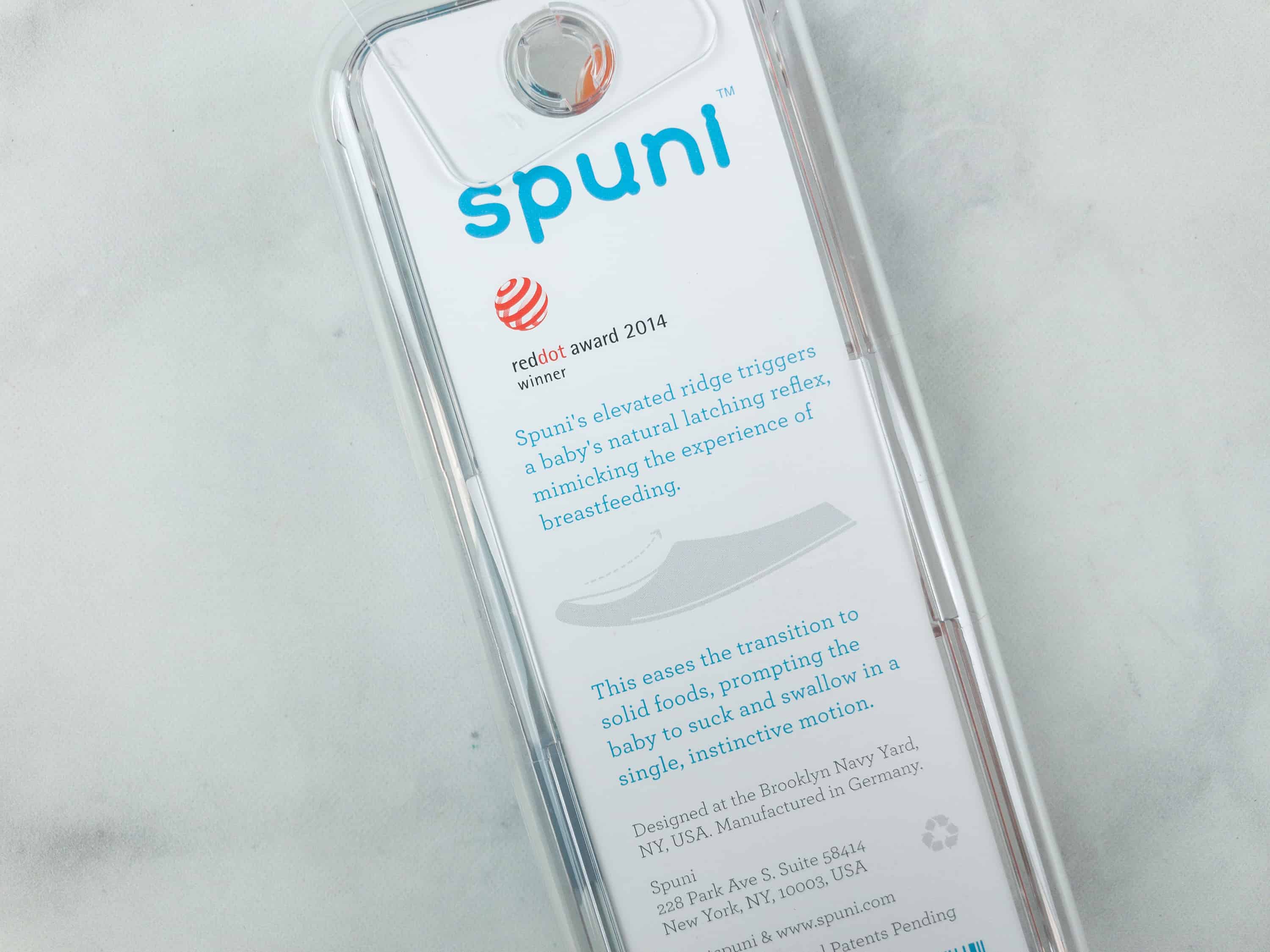 Spuni comes with an elevated ridge that actually triggers your baby's latching reflex.
The tulip shape design of these spoons actually helps with portion control eating for my baby so there are no spills and messes to clean up. The spoons are soft and they will not harm my baby's gums during feeding.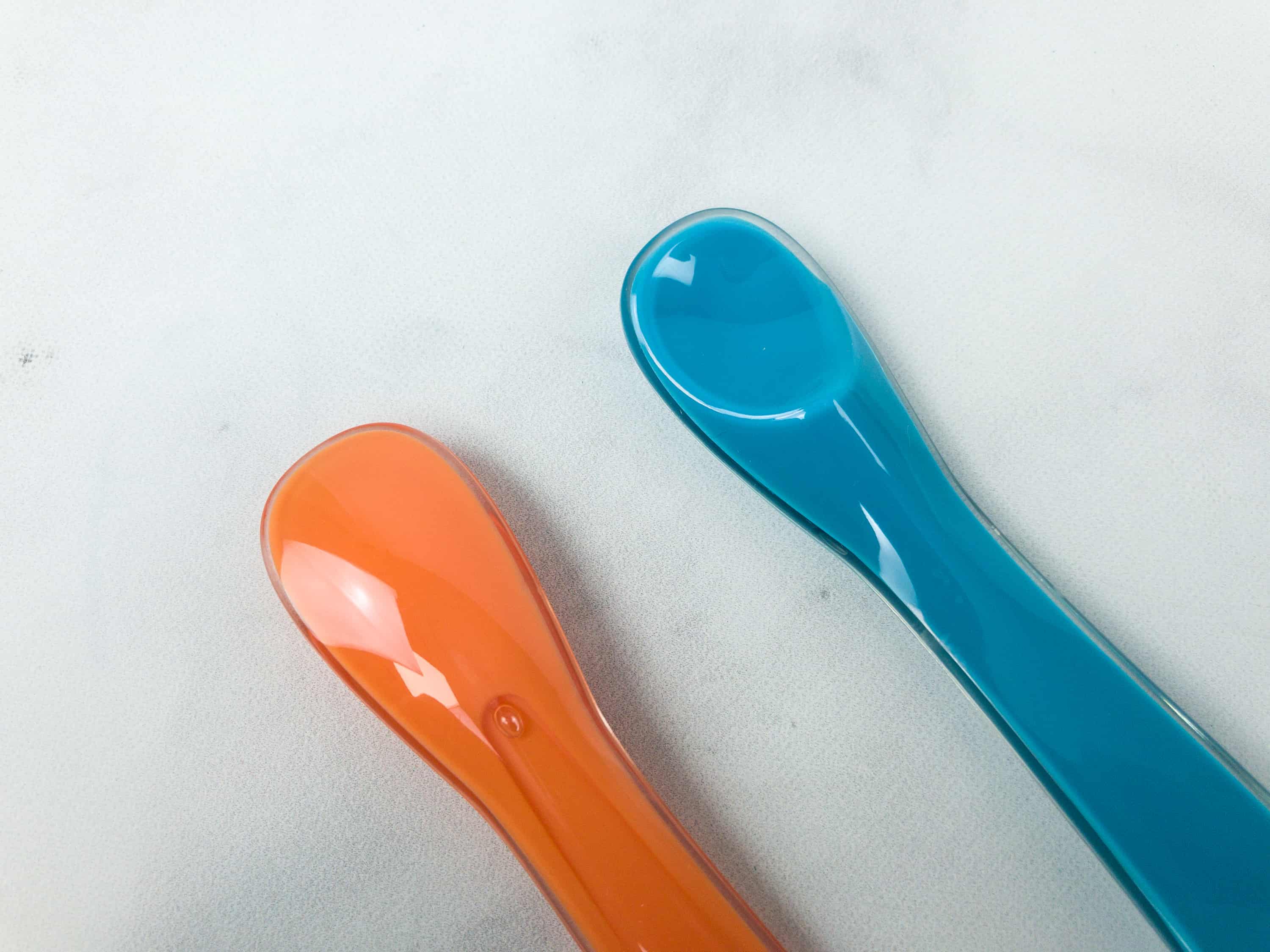 They are dishwasher rack safe, and free from chemicals such as BPA, phthalates, PVC, and the like.
Green Sprouts Sprout Ware Snack Cups ($7.22) These cups are made from plants. It's great for storing snacks in a healthy and environment-friendly way.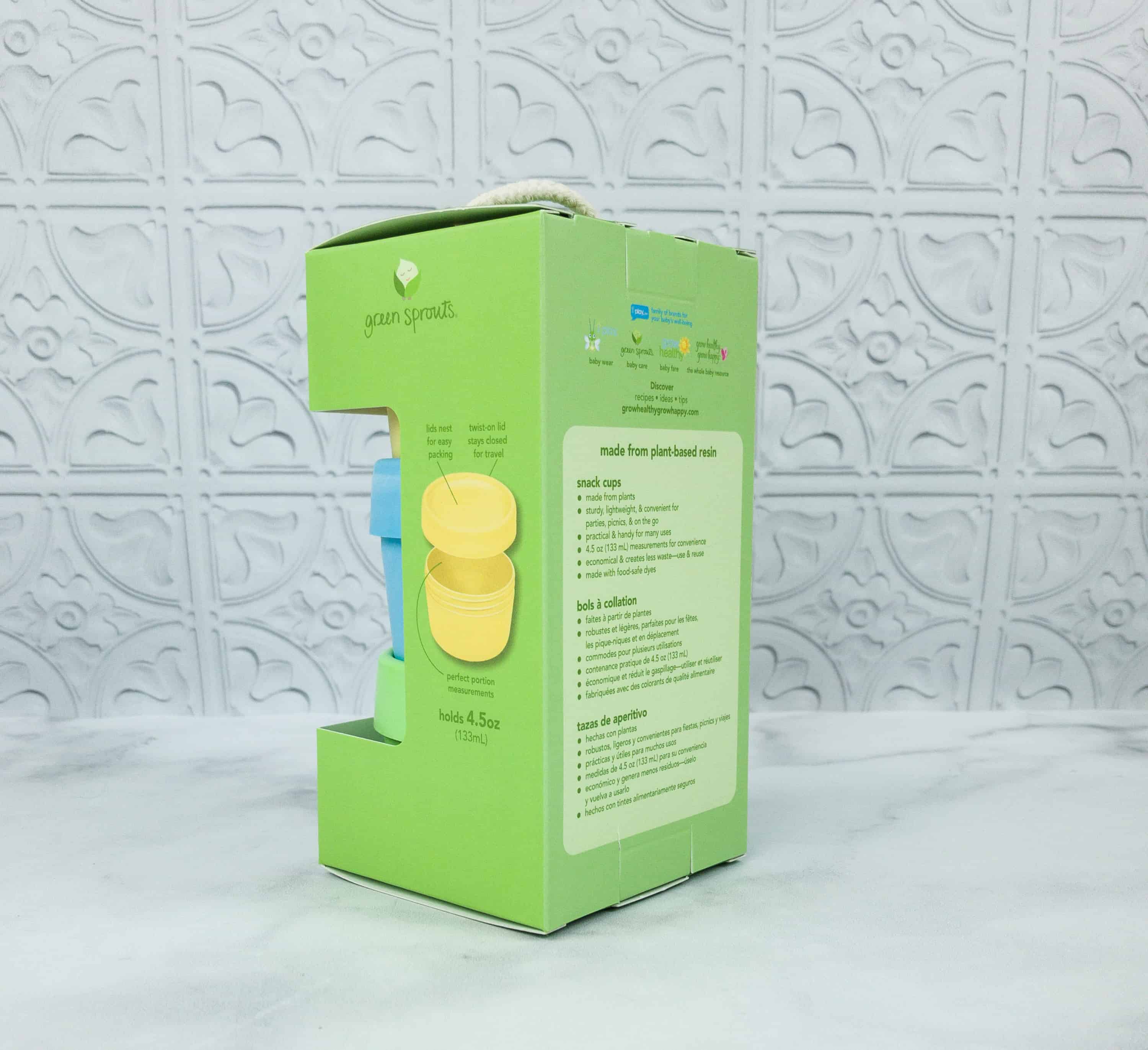 Sturdy yet lightweight, the snack cups are ideal whether for parties, picnics, or on the go use.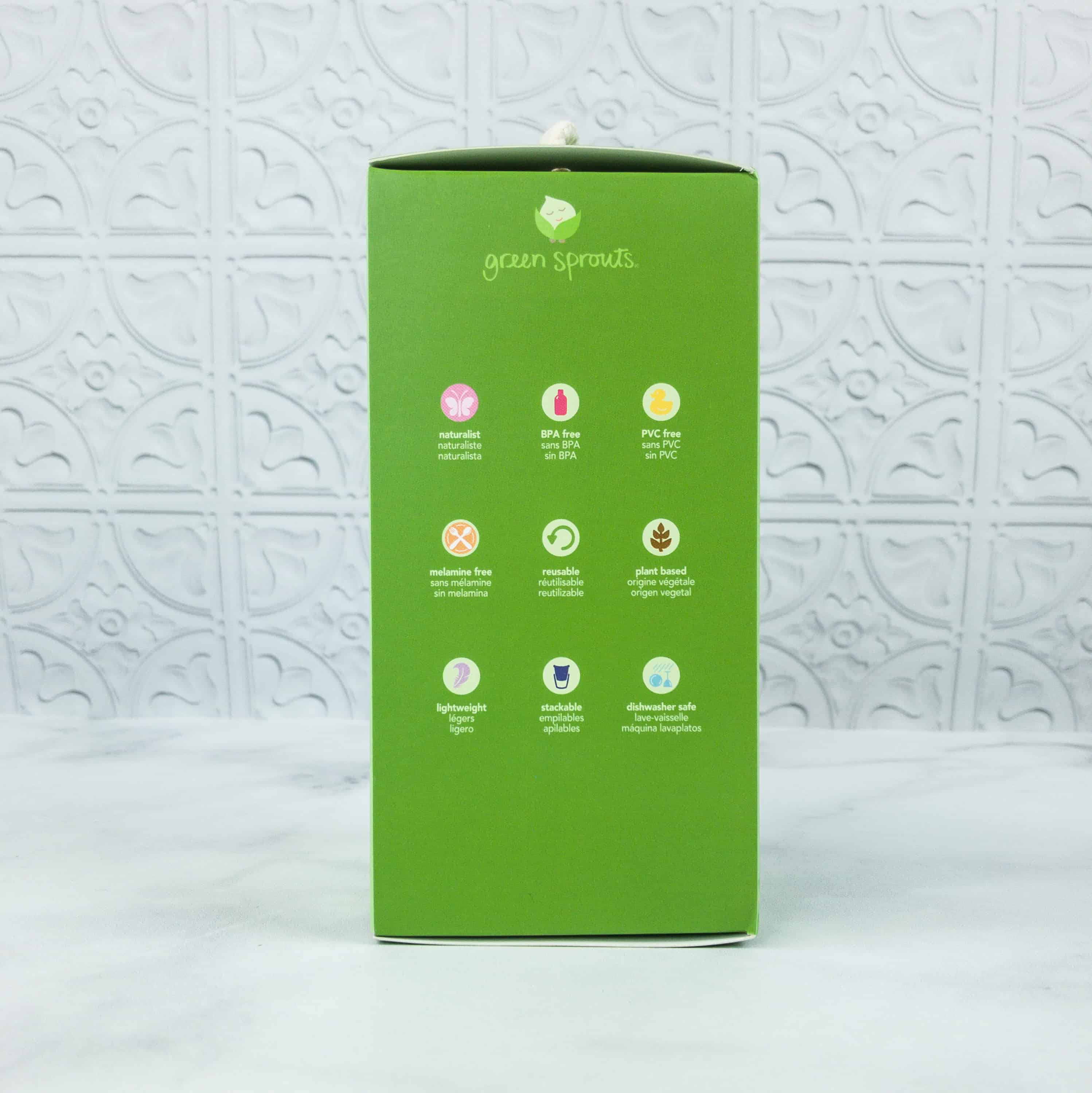 It's melamine-free and PVC-free. The cups are reusable and dishwasher safe too!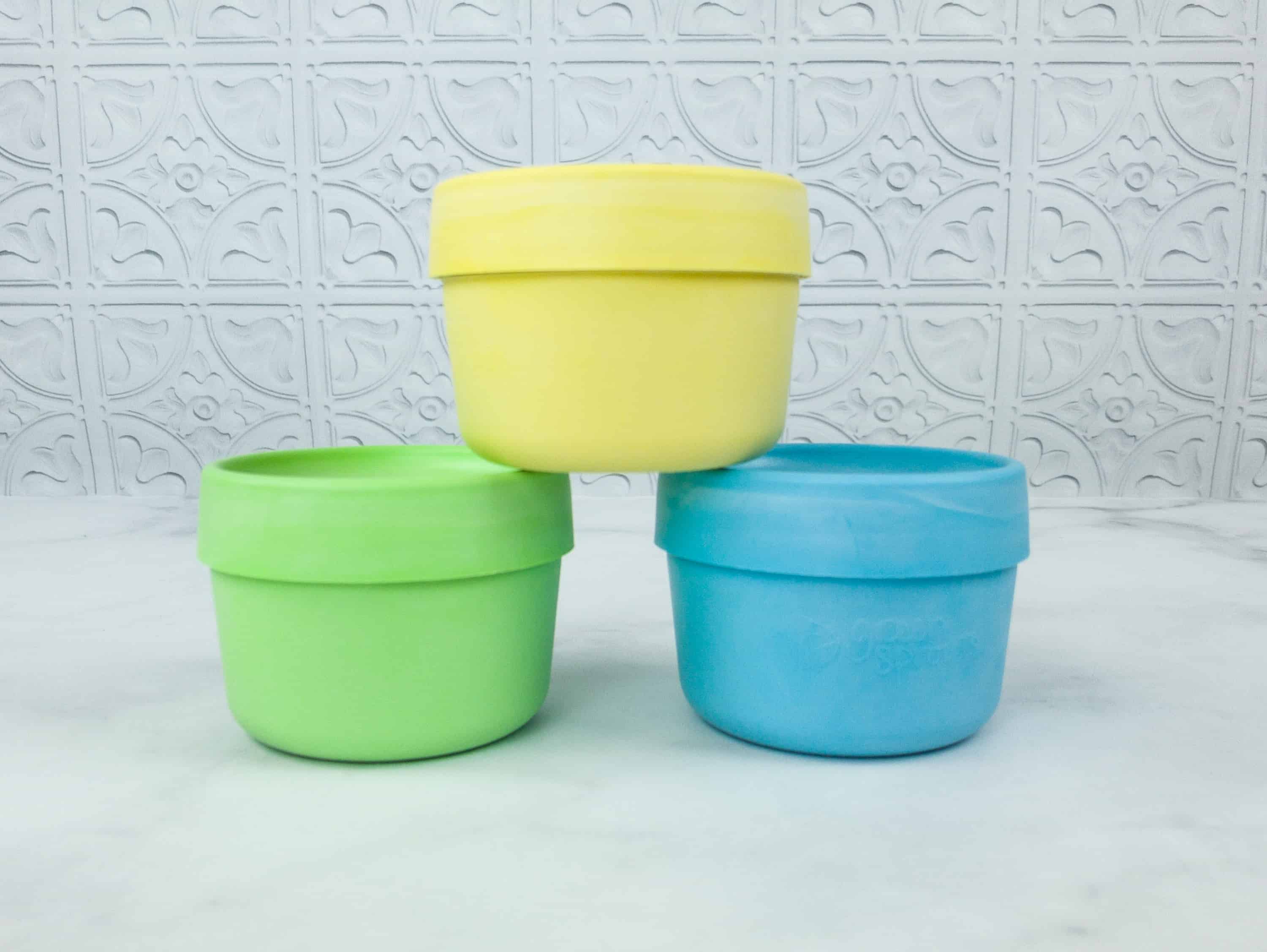 Inside the box are three stackable snack cups in different colors.
The caps are screwed on top so there will be fewer spills and mess when traveling. They are tight and can be tossed around without worrying about the cap accidentally opening.
Noobie Box is an amazing box made for parents and babies. Everything that they included in this set will be useful for making mealtime more enjoyable for my baby and more convenient for me. Aside from the feeding tools and accessories, they even included two organic snack samples that my baby really loved. For $29.95 per box, it's really jampacked. I also appreciate that there's a theme for each milestone box. It shows that the items are well thought of, and that the box is more than just a random assortment of baby items but a collection that works well all together.
What do you think of the Noobie Box?