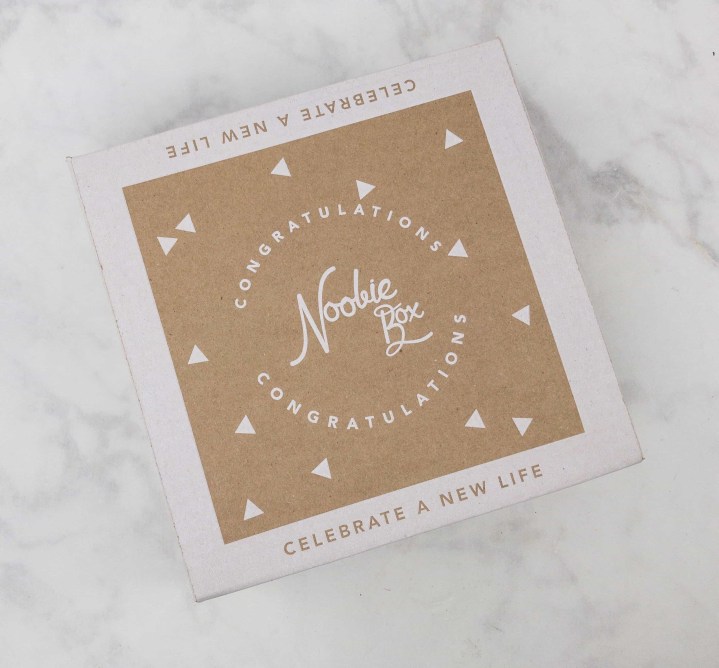 Noobie Box is a gift box for pregnant women – for free! Each box is beautifully designed and carefully curated with high-quality products, valuable coupons and important pregnancy information. Noobie Box is available as a gift for moms-to-be in CT, DC,  DE,  MA, MD, ME, NH, NJ, NY, PA, RI, VT, just pay $6.95 shipping.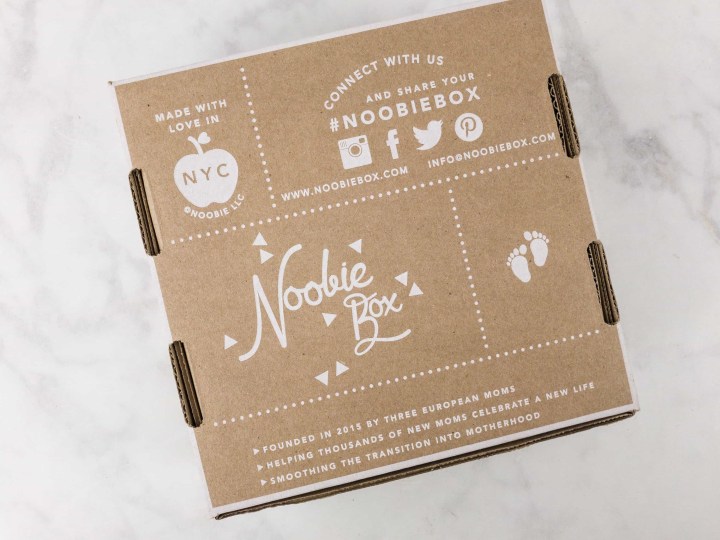 I like the box's design!
The items are wrapped with a baby blue tissue paper.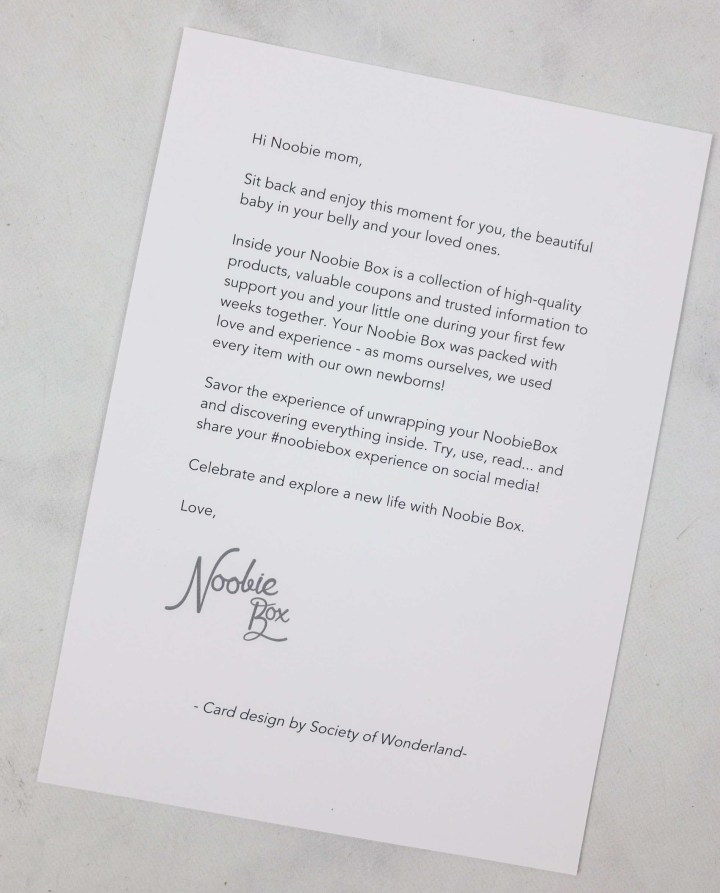 A short note from Noobie Box.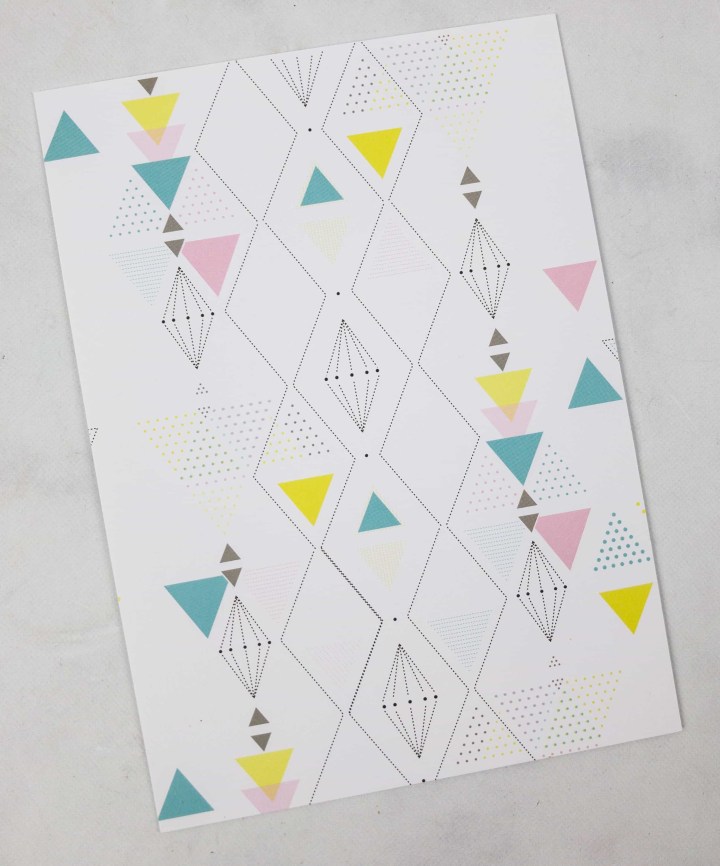 This card was designed by Society of Wonderland.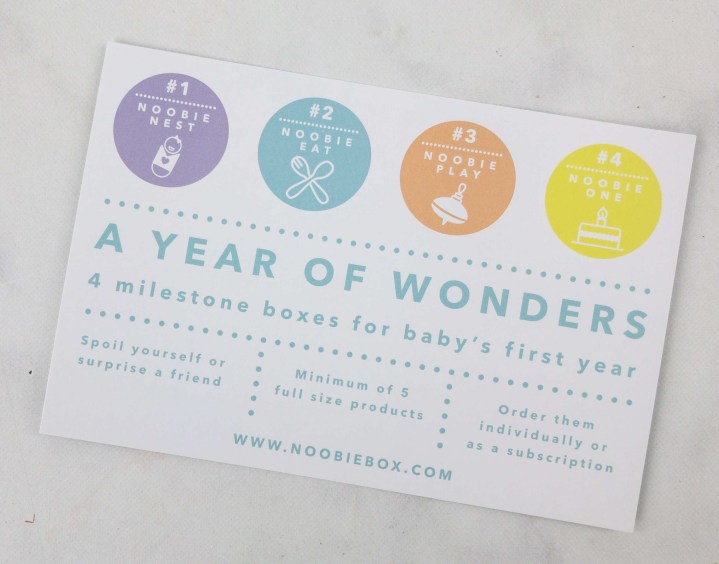 Noobie Box also offers different gift boxes for you and your baby depending on your baby's age. There's Noobie Nest (0+ months), Noobie Eat (4+ months), Noobie Play (7+ months), and Noobie One (10+ months).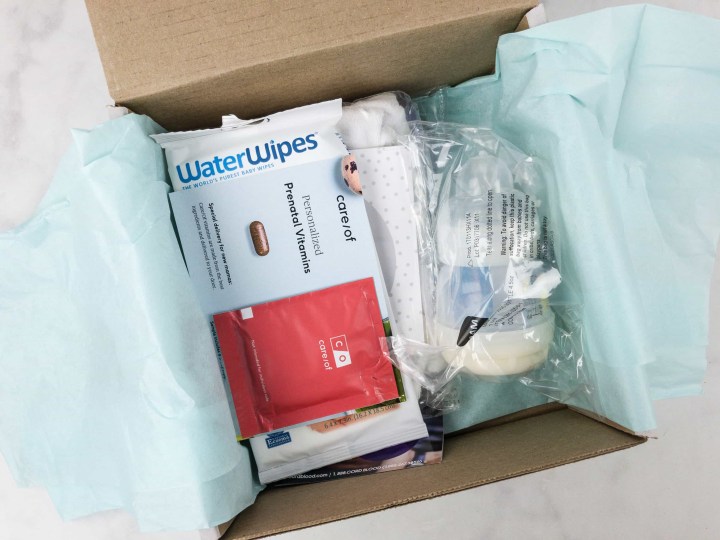 I'm excited to see the rest of the items!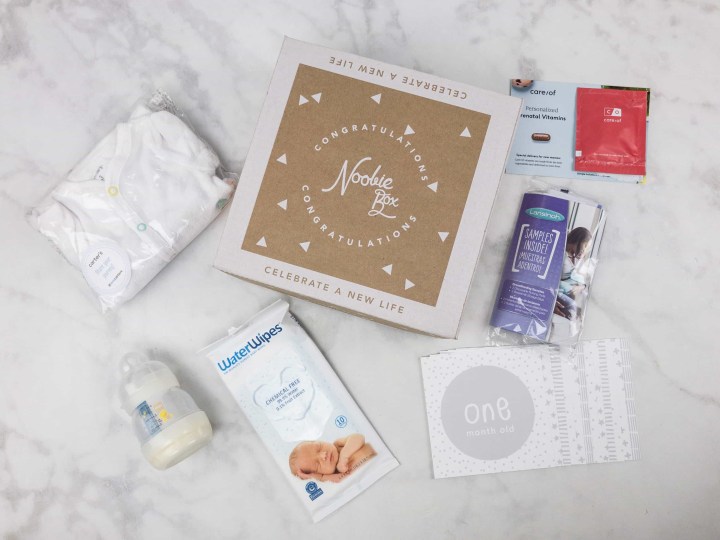 Everything in my box! This box curated for a newborn baby.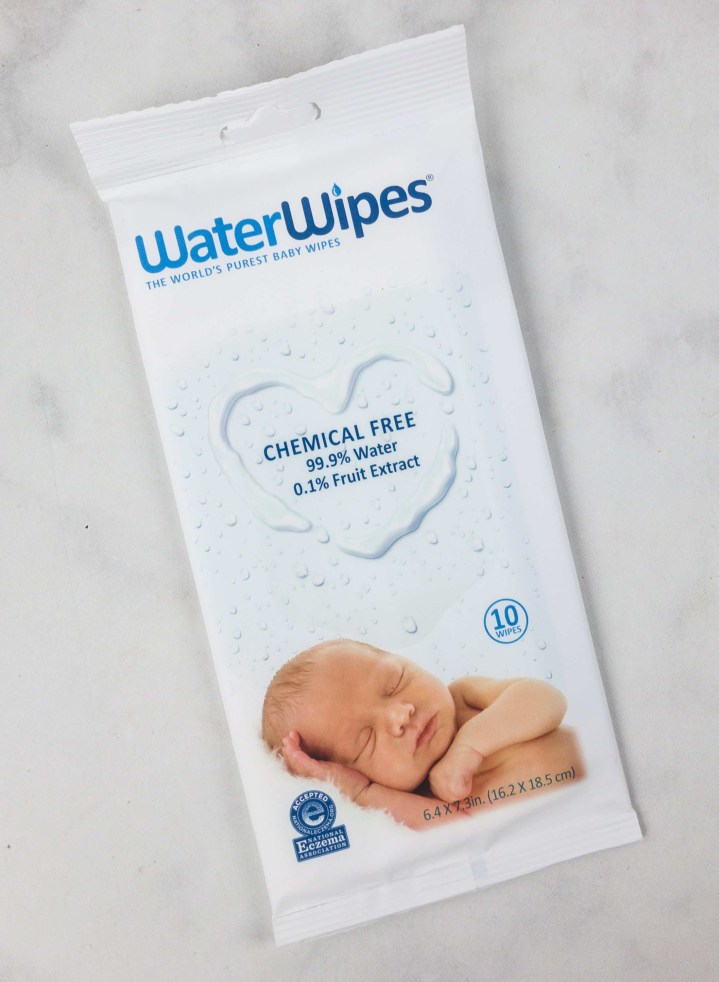 WaterWipes Chemical Free Baby Wipes ($0.60) Useful when diapering or for the baby's quick head-to-toe wash. Ideal for adults' general body skin care too. Fragrance-free and alcohol-free.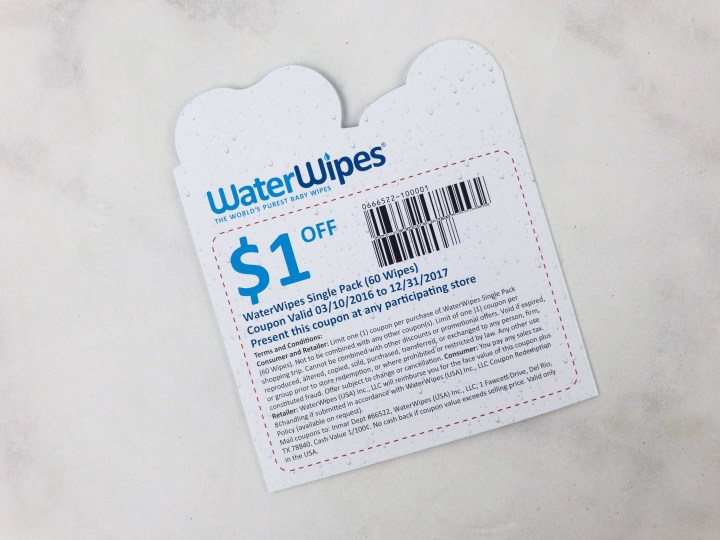 Also included in the package is a WaterWipes Single Pack Coupon.
care/of Personalized Prenatal Vitamins Sample – This supplement is packed with 22 essential nutrients and fermented for easy digestion. It also contains methylfolate, a kind of folic acid that helps in developing healthy cells.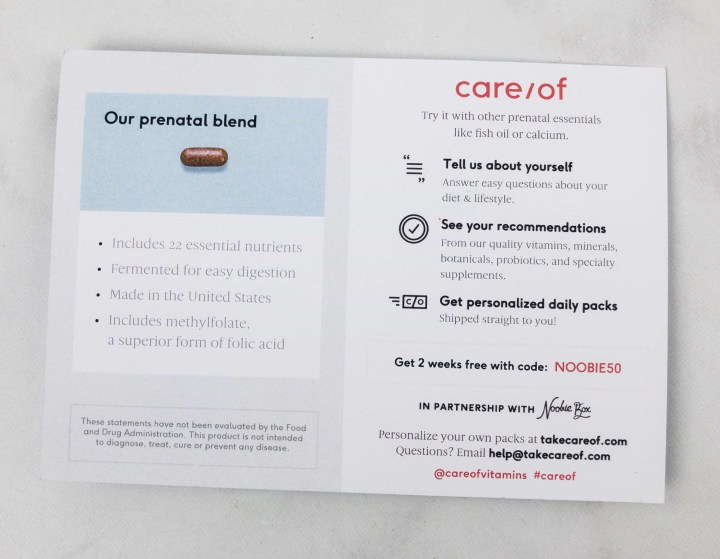 On the other side of the card is a coupon code for two weeks worth of personalized vitamin samples. I tried these out with no stomach upset and they were easy for me to swallow.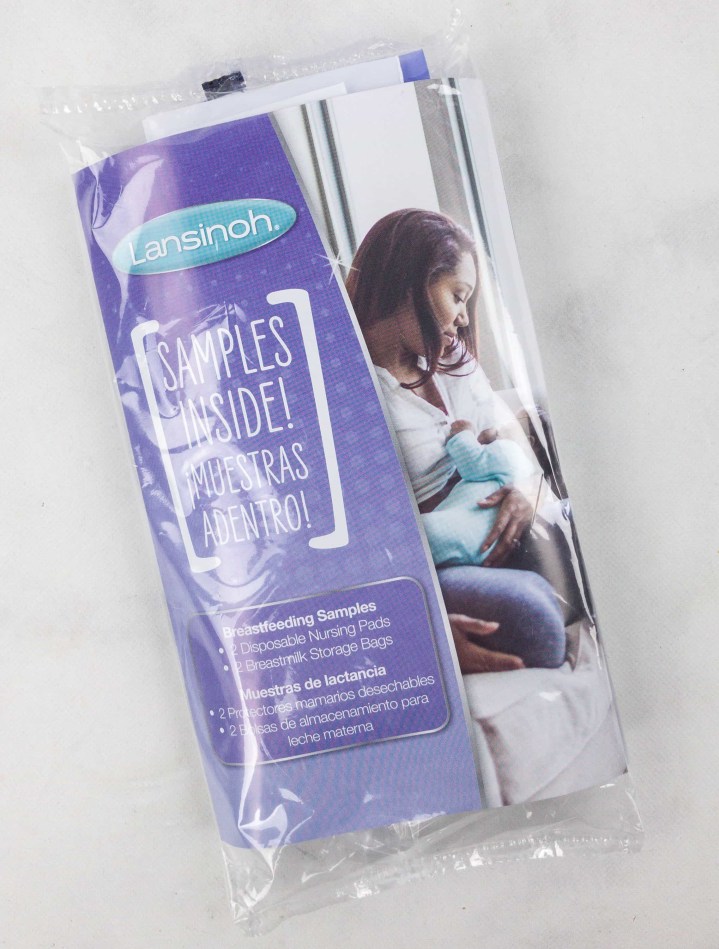 Lansinoh Disposable Nursing Pads ($0.23) These pads are thin but absorbent. It also has a non-slip adhesive tape that secures the pads in place.
Lansinoh Breastmilk Storage Bags ($0.22) BPA and BPS Free, these bags come in handy when storing and freezing breastmilk.
We received two nursing pads and two storage bags.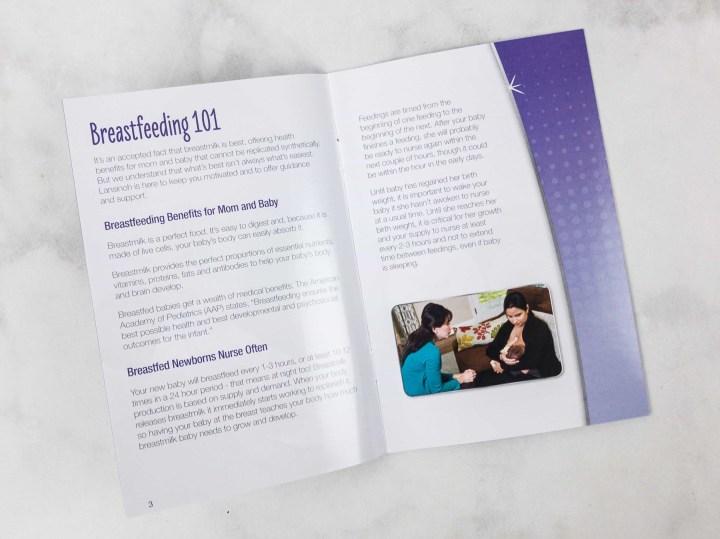 They also included a leaflet about breastfeeding.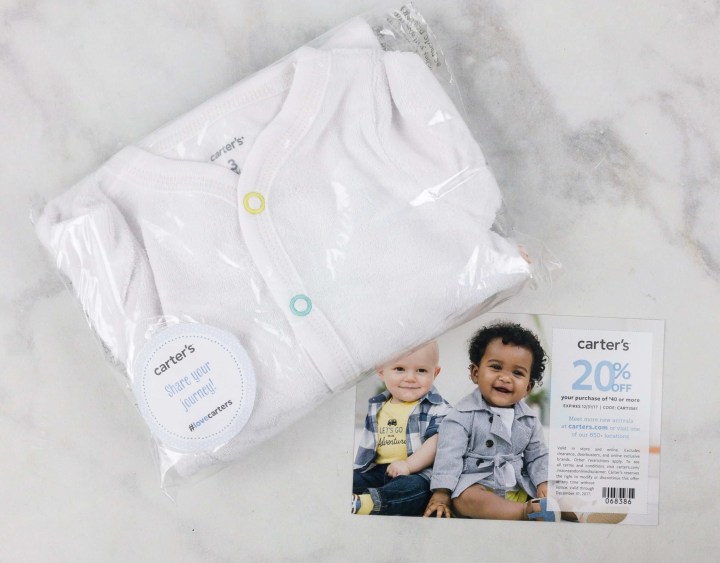 Carter's Baby's One-Piece Elephant Footed Pajamas (about $7) Soft and comfy!
Carter's 20% Off Coupon – Can be used online or in store.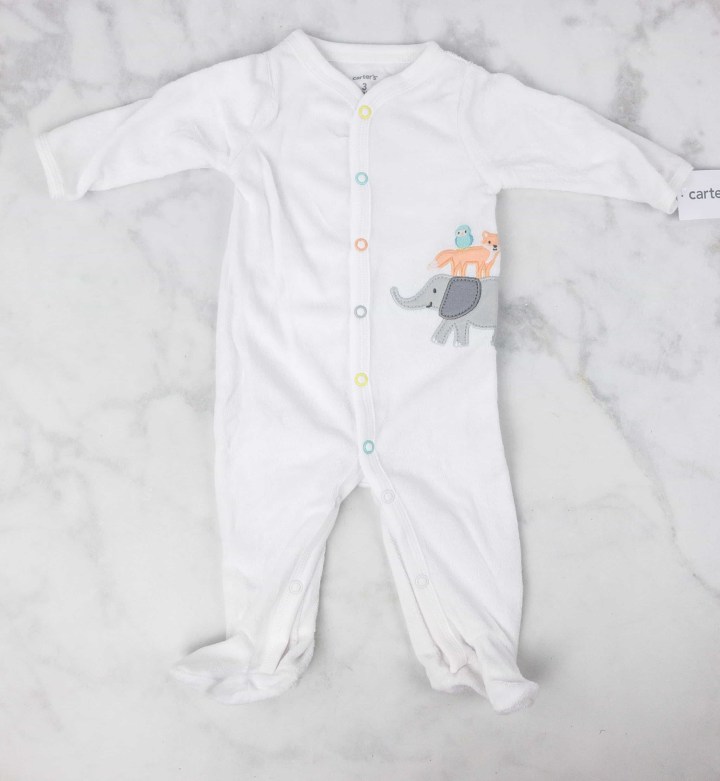 This one-piece pajamas has a snap front design and was made with cotton blend.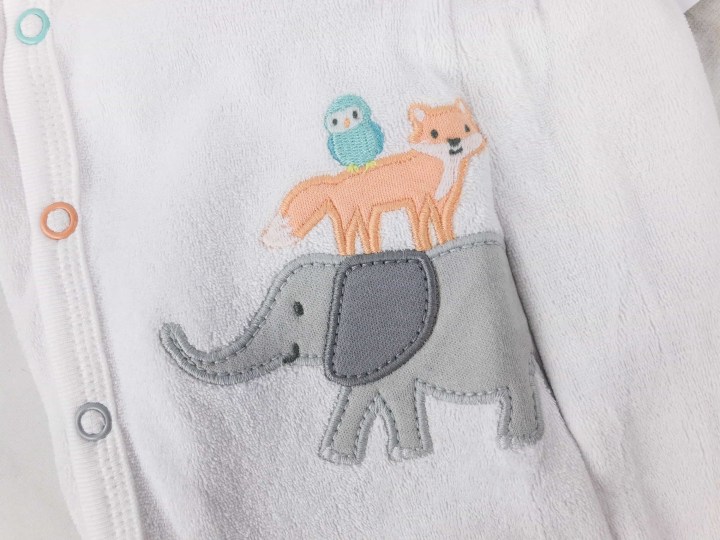 The colorful snaps and the animal patches added an extra dose of cuteness on this baby outfit.
MAM Anti-Colic Bottle  ($9.60) Featuring a patented vented base, this bottle ensures even milk flow to prevent babies from swallowing air that could possibly lead to colic.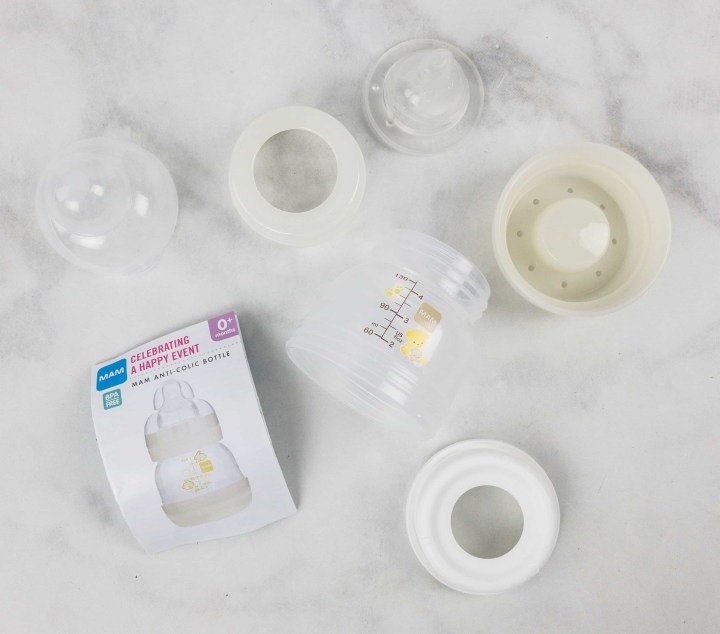 The nipple of this bottle is made of super soft silicone. BPA-free, lead-free, PVC-free and CPSIA compliant too.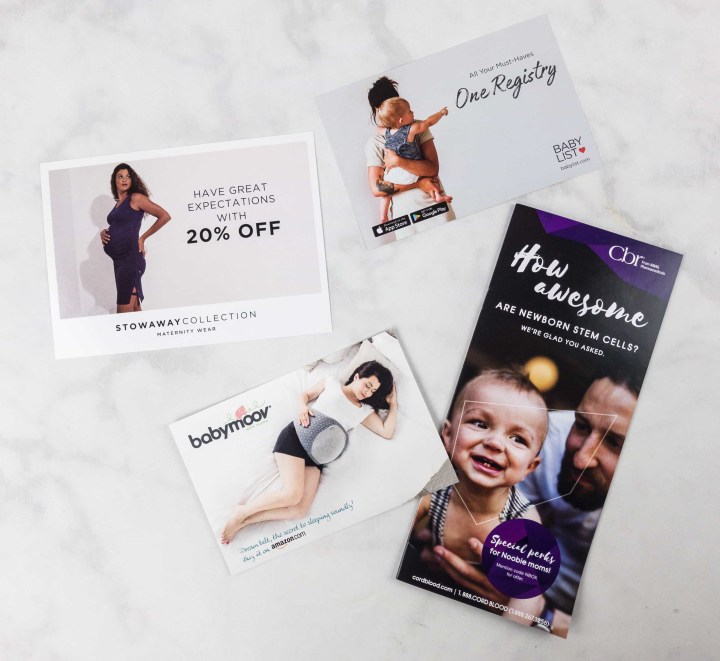 More coupons/info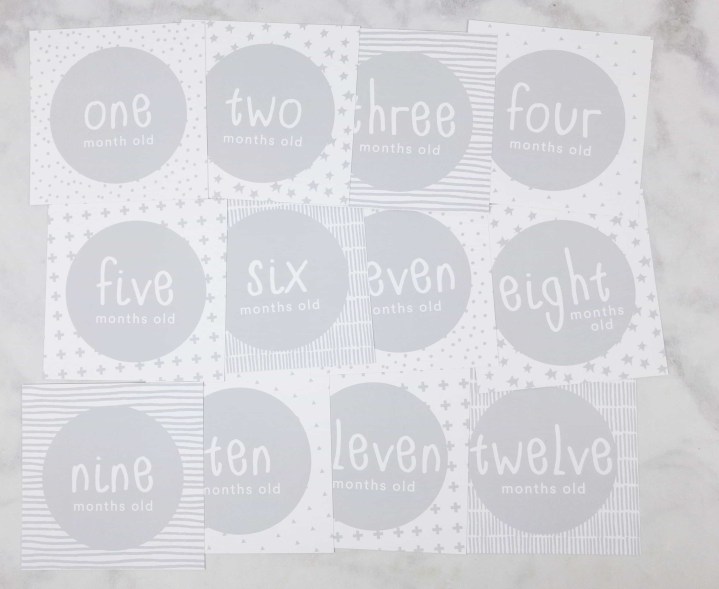 Baby's Nth Month Cards – These are nice props for documenting baby's growth. It would have been better if they at least had some color, though.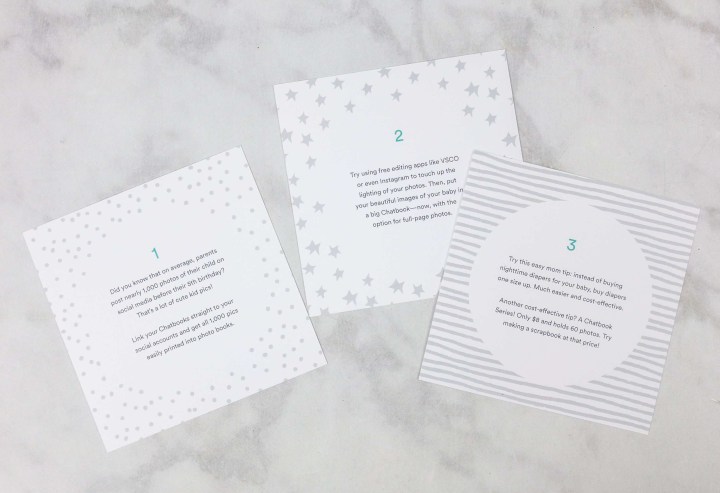 Tips and trivia on the back of the cards!
Lastly, there's a coupon code for Chatbooks which you can use to get a free photo book.
Noobie Box is definitely worth your while if you live in one of the specified states for the shipping price, but I wish there was more samples to try — like in the Amazon Baby Box. This box was definitely coupon/pamphlet heavy, but I still got multiples of my money's worth with the Carter's footed onesie & the bottle!