Flair & Paper is a monthly subscription of stationery and greeting cards. Each box costs $19.99 and contains 4 to 5 greeting cards and 1 to 2 stationery items.
DEAL: Get 50% off your first box when you sign up for a 3, 6, or 12-month subscription! Use coupon code WELCOME.
The items were wrapped in turquoise tissue sealed with a sticker that says "you're going to love what's inside!".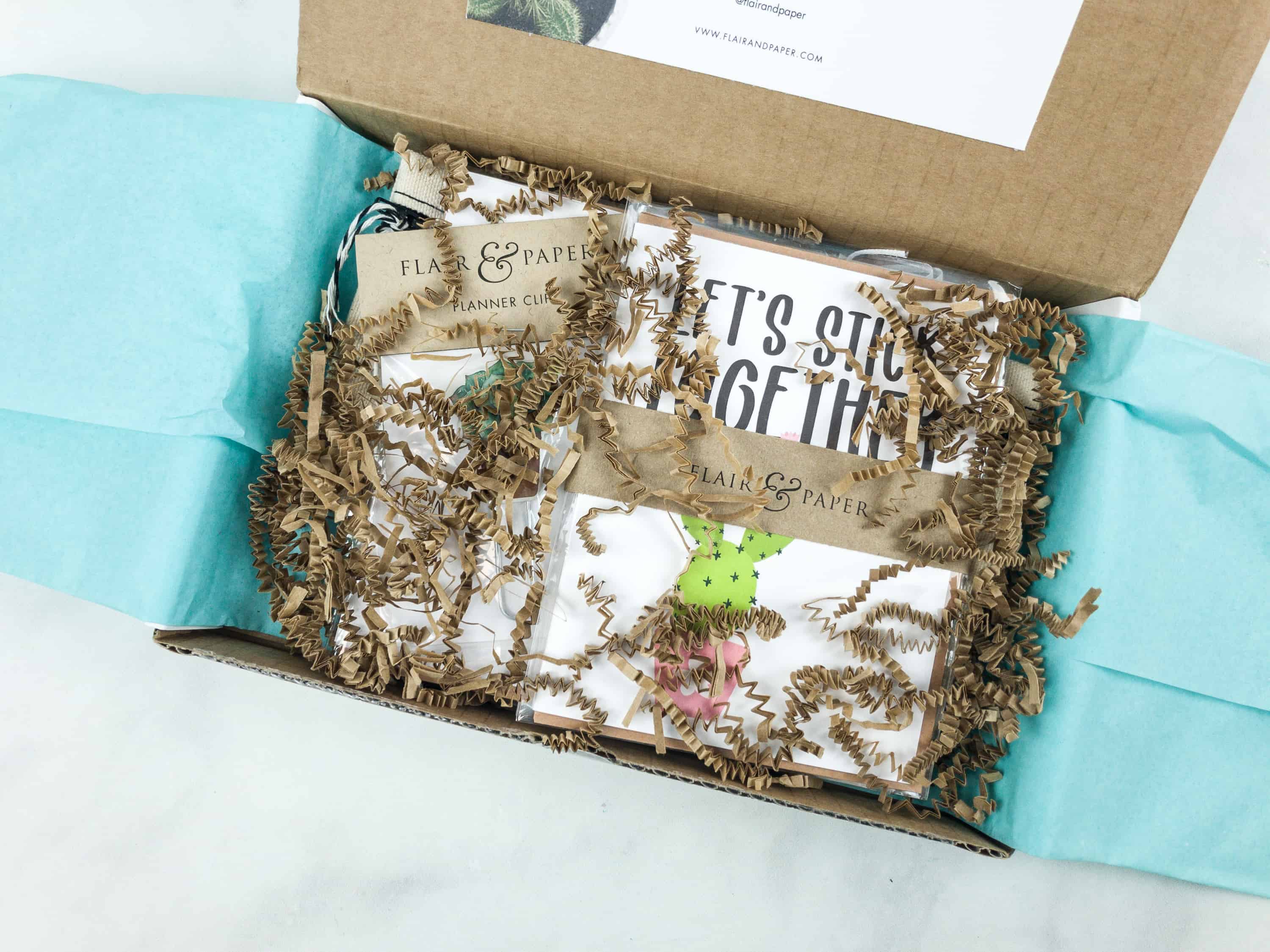 There are a few squiggles on top!
Included in the box is an information card with coupon code.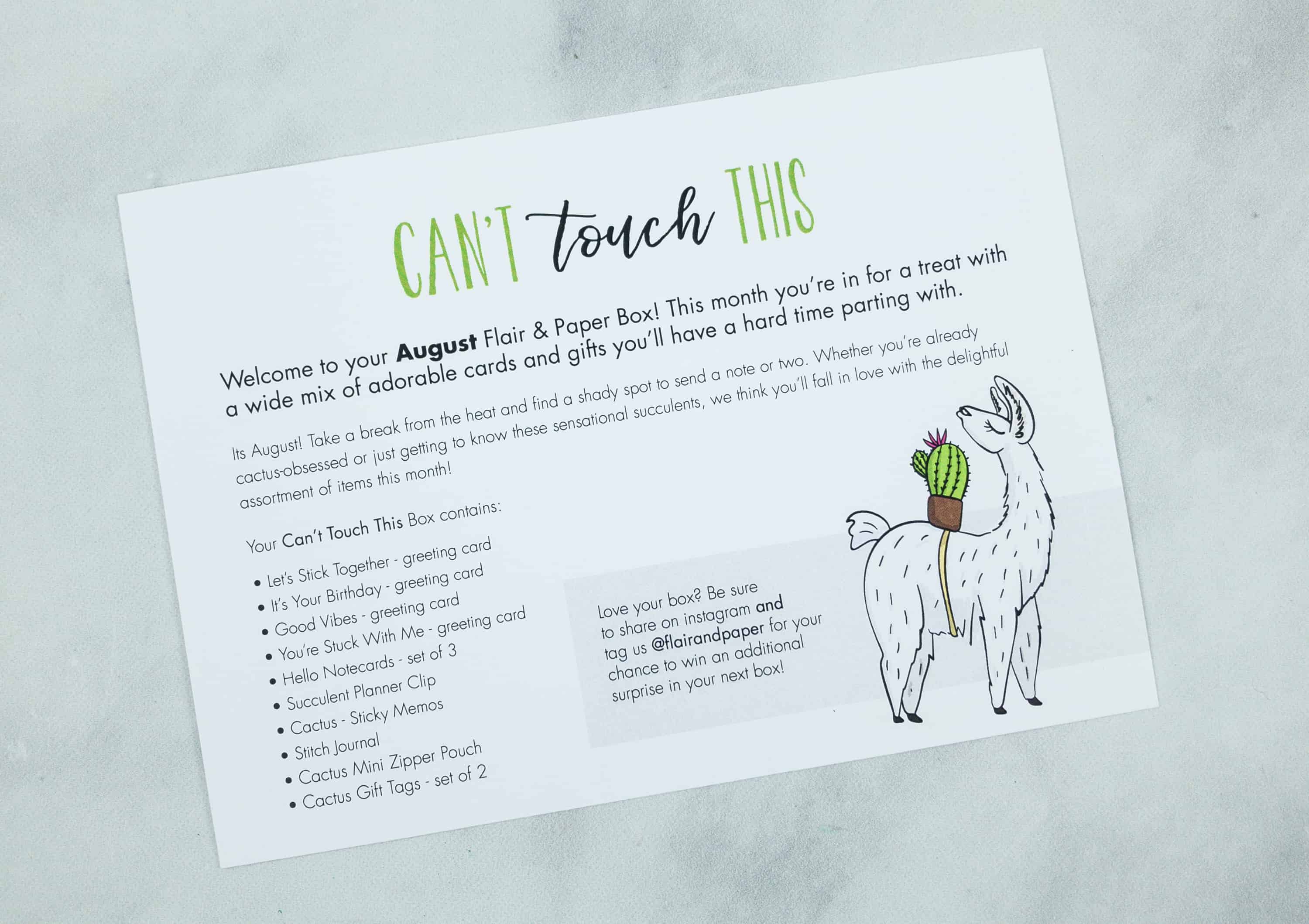 It lists the items inside the box. The cards are for the cactus-obsessed and succulent lovers!
The theme is Can't Touch This!
Everything in my box!
Cactus Mini Zipper Pouch. The material of this pouch gives a raw natural summer vibe and the cactus design makes it really cute!
It can be used to keep pens and other trinkets and is adorable.
Cactus Gift Tags. There are two cactus shaped gift tags in the box. Each of them comes with a ribbon on top.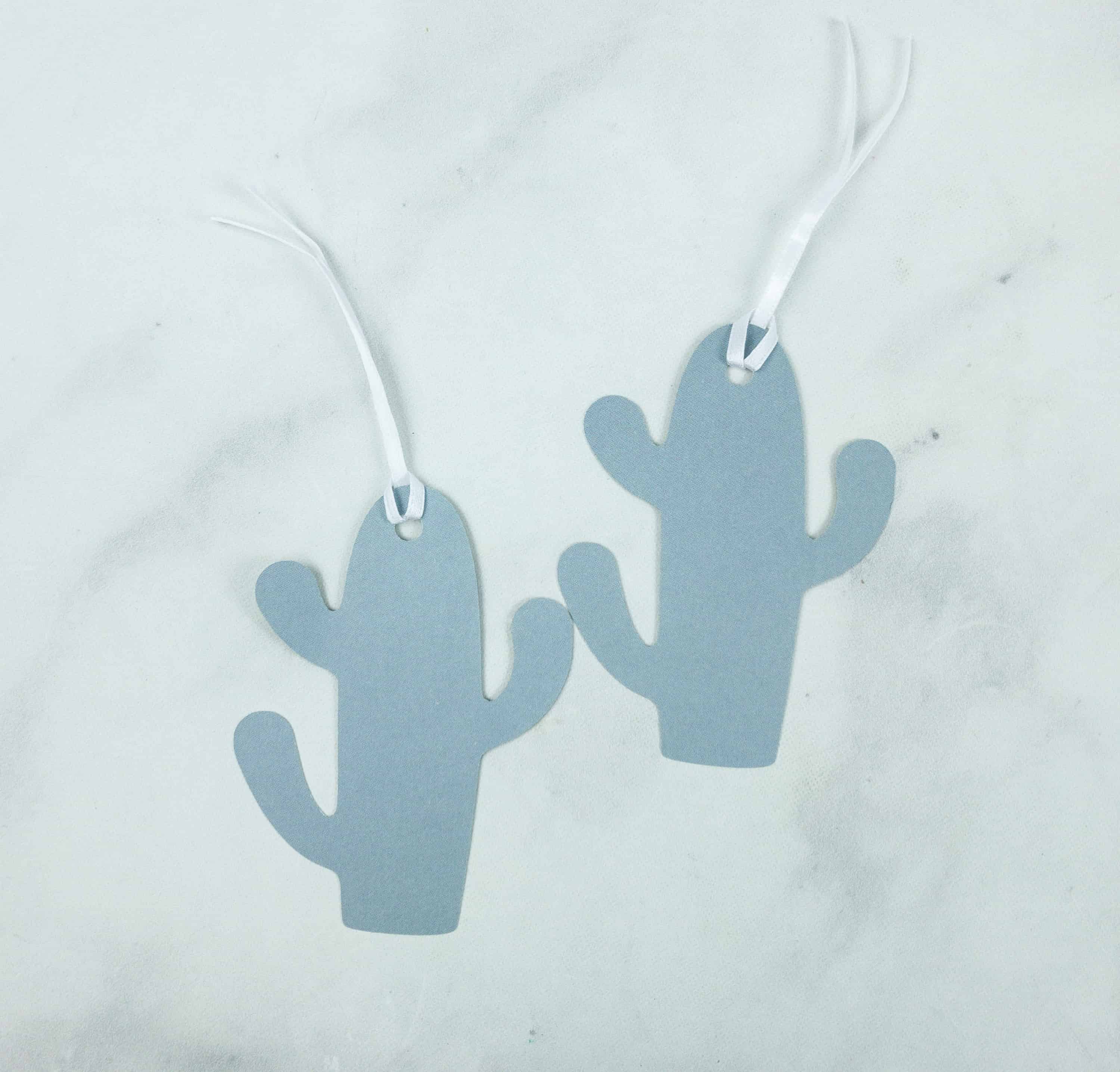 You can write your short message at any of the sides. These work as bookmarks too!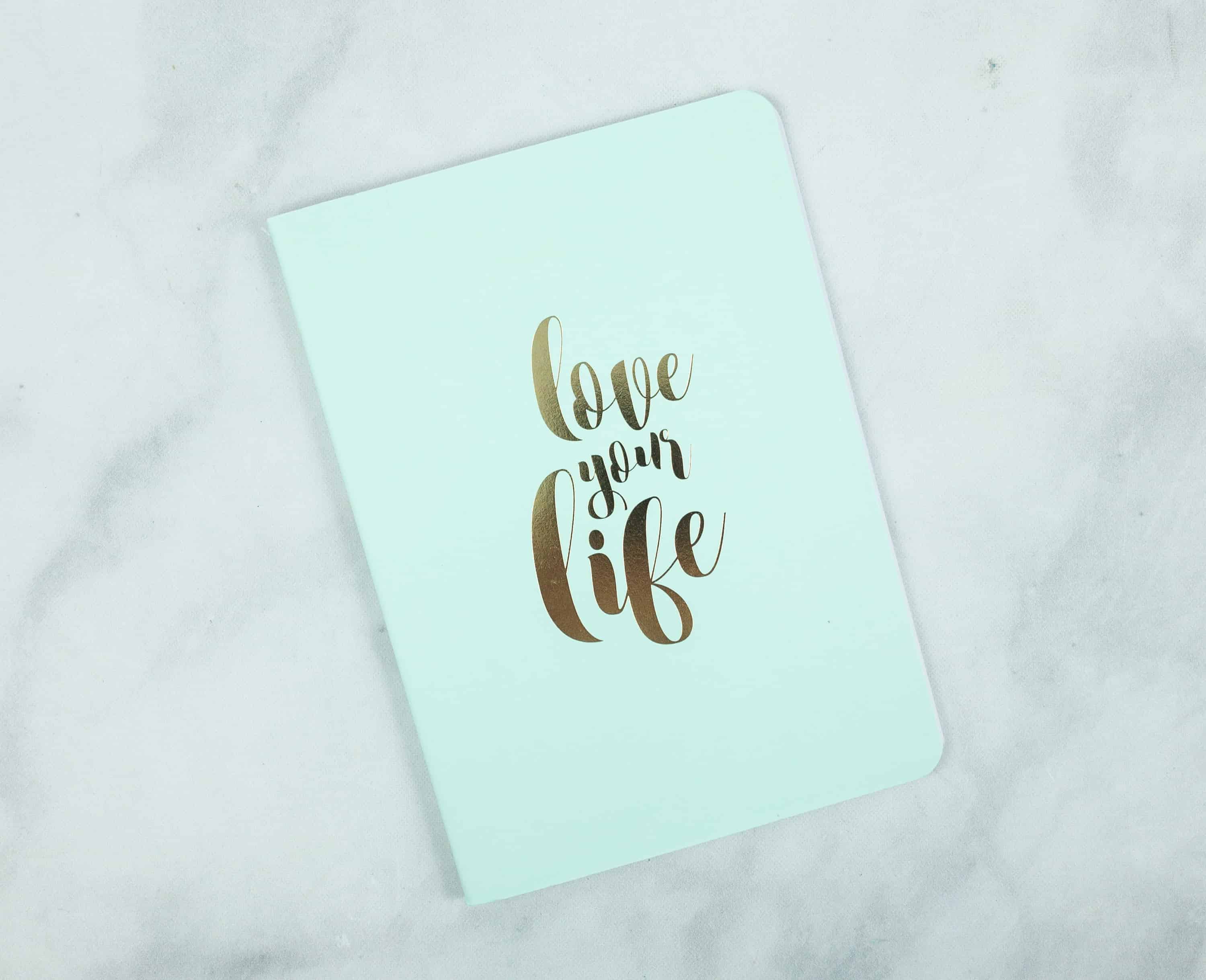 Stitch Journal. I like the simplicity of this journal. It has a foil stamped print in front, which gives the illusion of changing shades while you tilt it.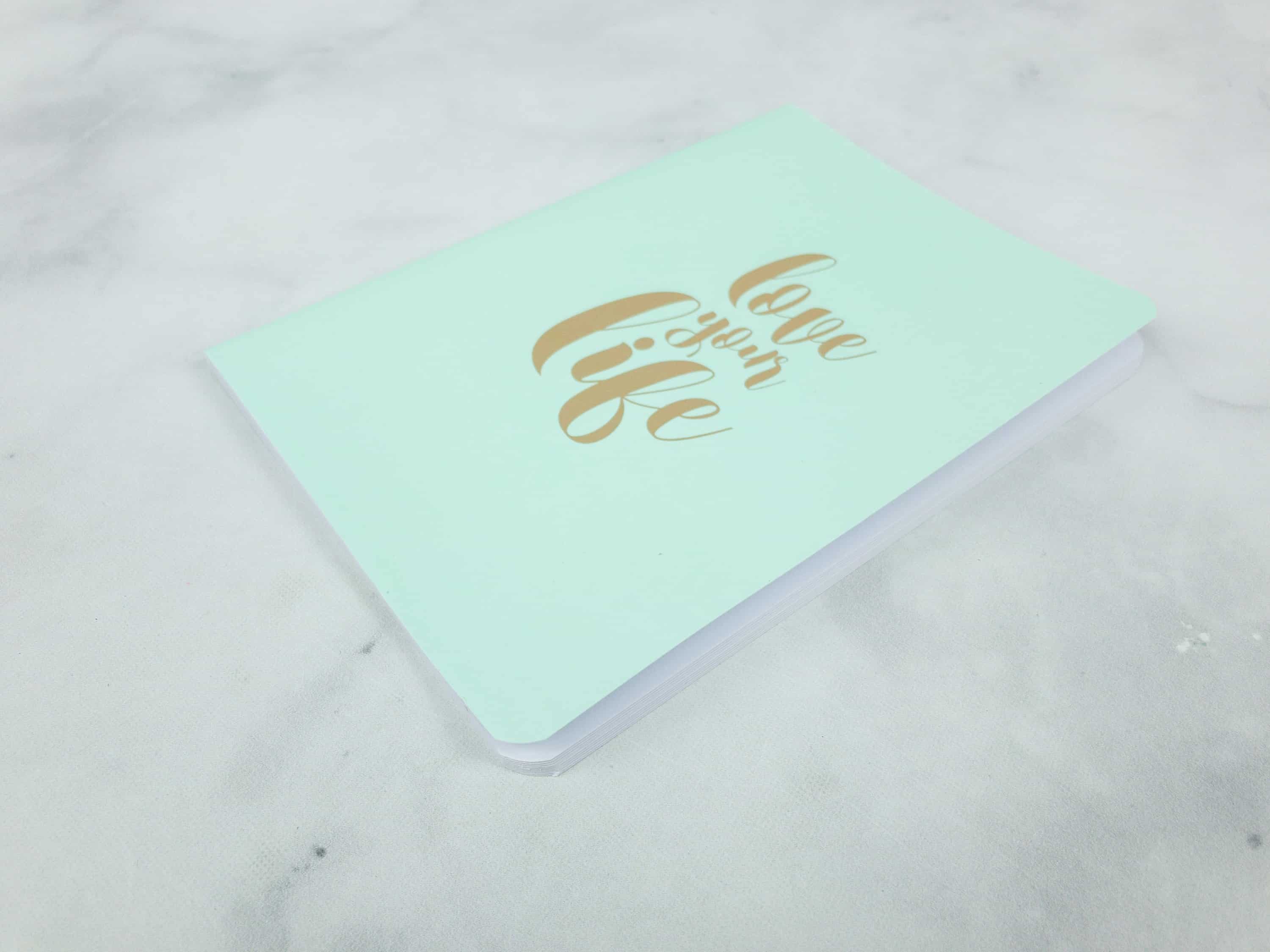 It's stitch bound and has quite a few pages of nice white blank paper inside. A great pocket companion!
They included a September Calendar with cactus design at the bottom, just like the design of the pouch. It's simple and so chic.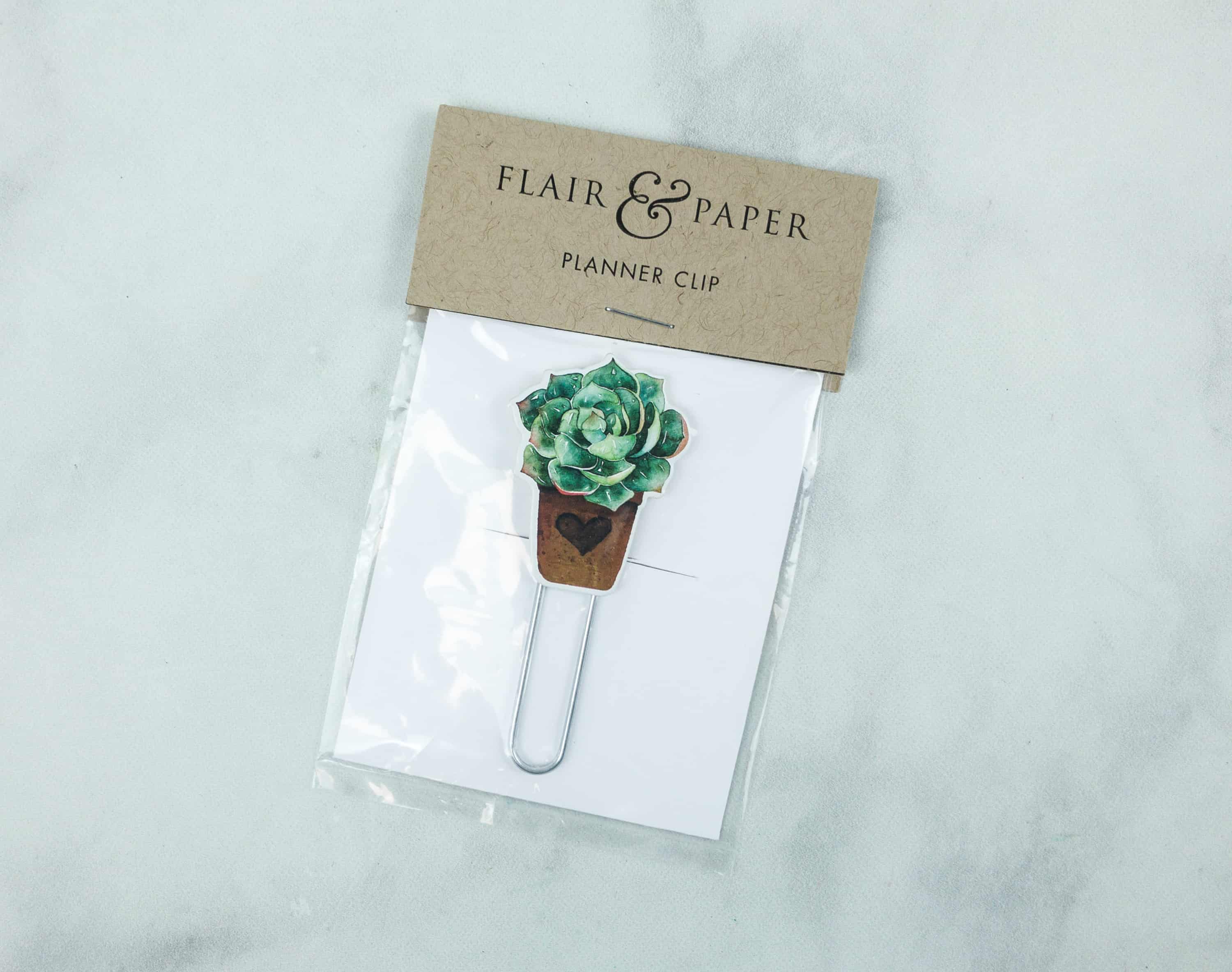 Succulent Planner Clip. The life-like drawing of a succulent is the design of this paper clip.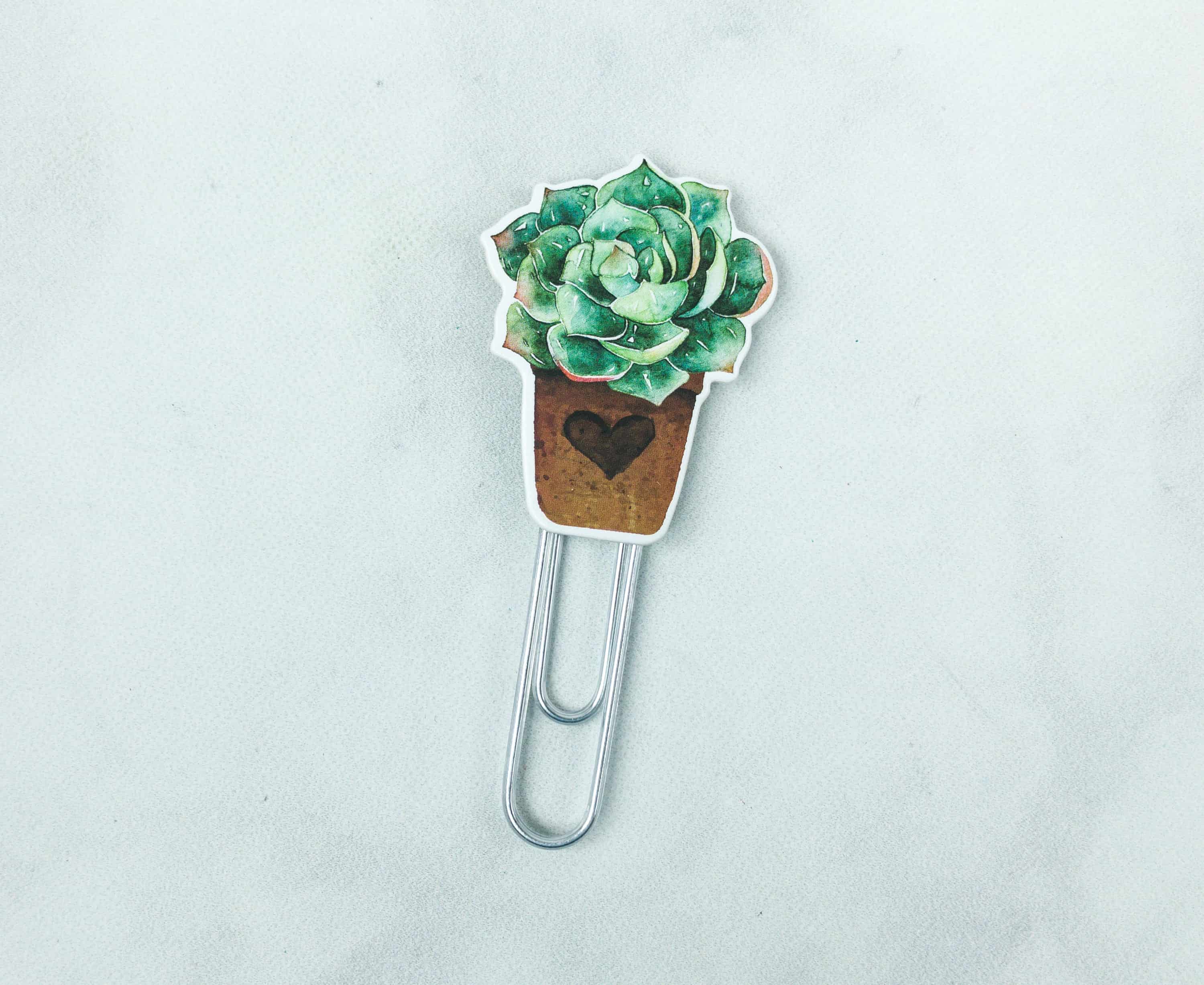 Even though it is printed, it really looks like it is drawn on that paper clip because of its elaborate colors and shading. It will definitely pop up and mark the page for you.
The design backing is thick and not just an ordinary card while the glue or the adhesive that attaches the pin is also sturdy and cannot easily be removed.
Cactus Sticky Memos. Whether you need to put love notes on the fridge, notebook or desk, these will definitely brighten someone's day.
It's like a watercolor painting on a paper (except that it's printed).
Hello Notecards. We can take greetings to a new and personal level with these note cards.
Each has a matching brown envelope. The quality of the paper lets the pen glides neatly and smoothly. There is also a cute cactus on each for the simple but elegant touch.
The box also included 4 greeting cards for various occasions.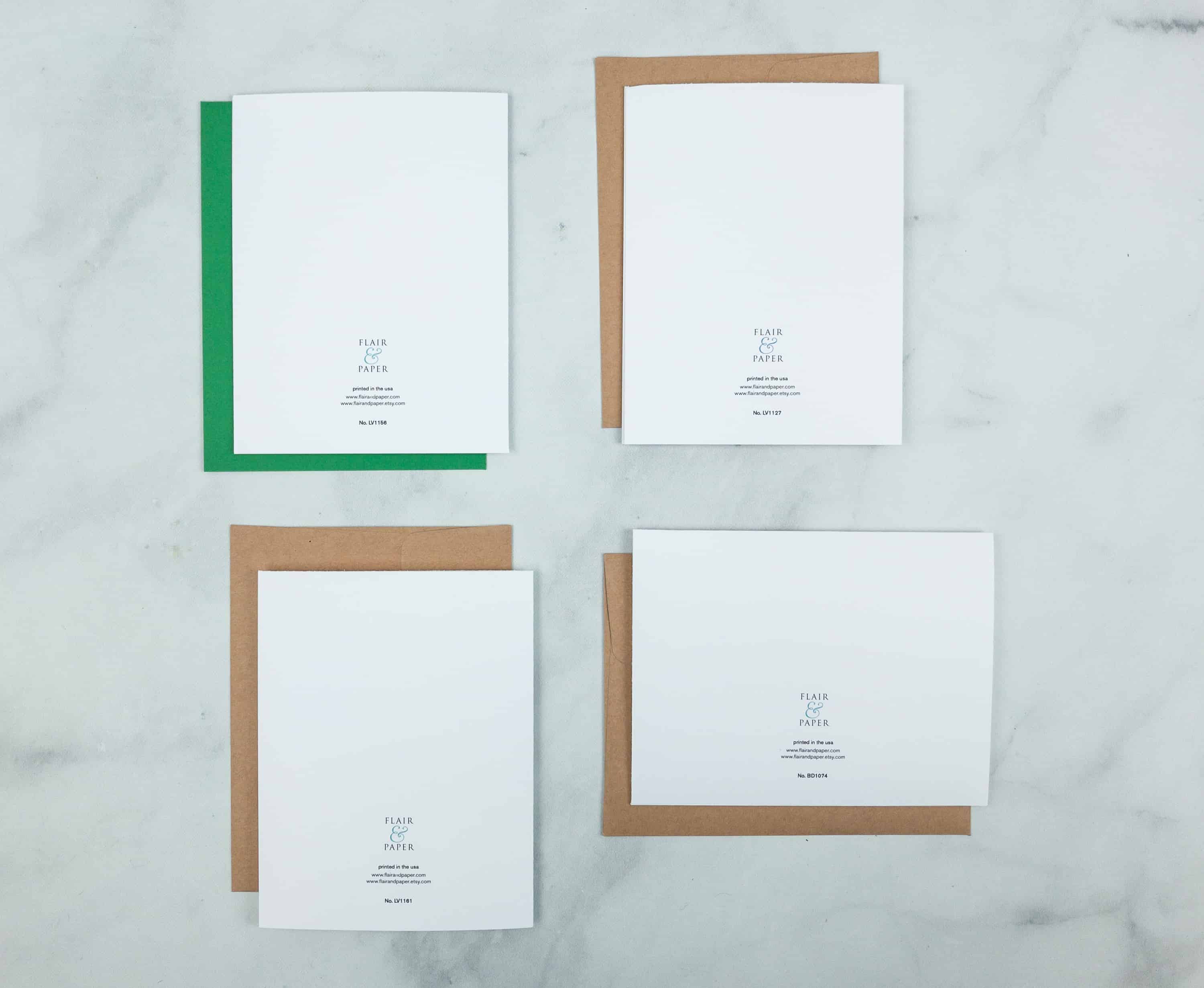 The back of the cards feature the Flair & Paper logo. All but one has a matching brown envelope.
Good Vibes Greeting Card. This is the only card that has a green envelope. The design and the colors of the card induce good vibes, indeed!
You're Stuck With Me Greeting Card. This is a card that shows support for a friend or loved one. It's such a cute way to say that you won't leave their side no matter what.
It's Your Birthday Greeting Card. The Llama is so cute acting all snobbish! This card is best given to a close friend or family member who totally understands your humor.
Let's Stick Together Greeting Card. Like the llama card, I love the subtle humor in this one!
The variety of stationery and papercrafts in this box is amazing. We have a lot of greeting cards, note cards, sticker notes, calendar for the upcoming month (so thoughtful that we didn't waste days!), gift tags, durable paper clip, notecards, a journal and even a pouch! There are no fillers and I can use them all. Everything is simple, the messages are heartfelt and the illustrations and designs adhere to the cactus and succulent theme. I can't fault anything on the quality of paper and print. I love the box and I can't wait for the next one!
What do you think about Flair and Paper box?