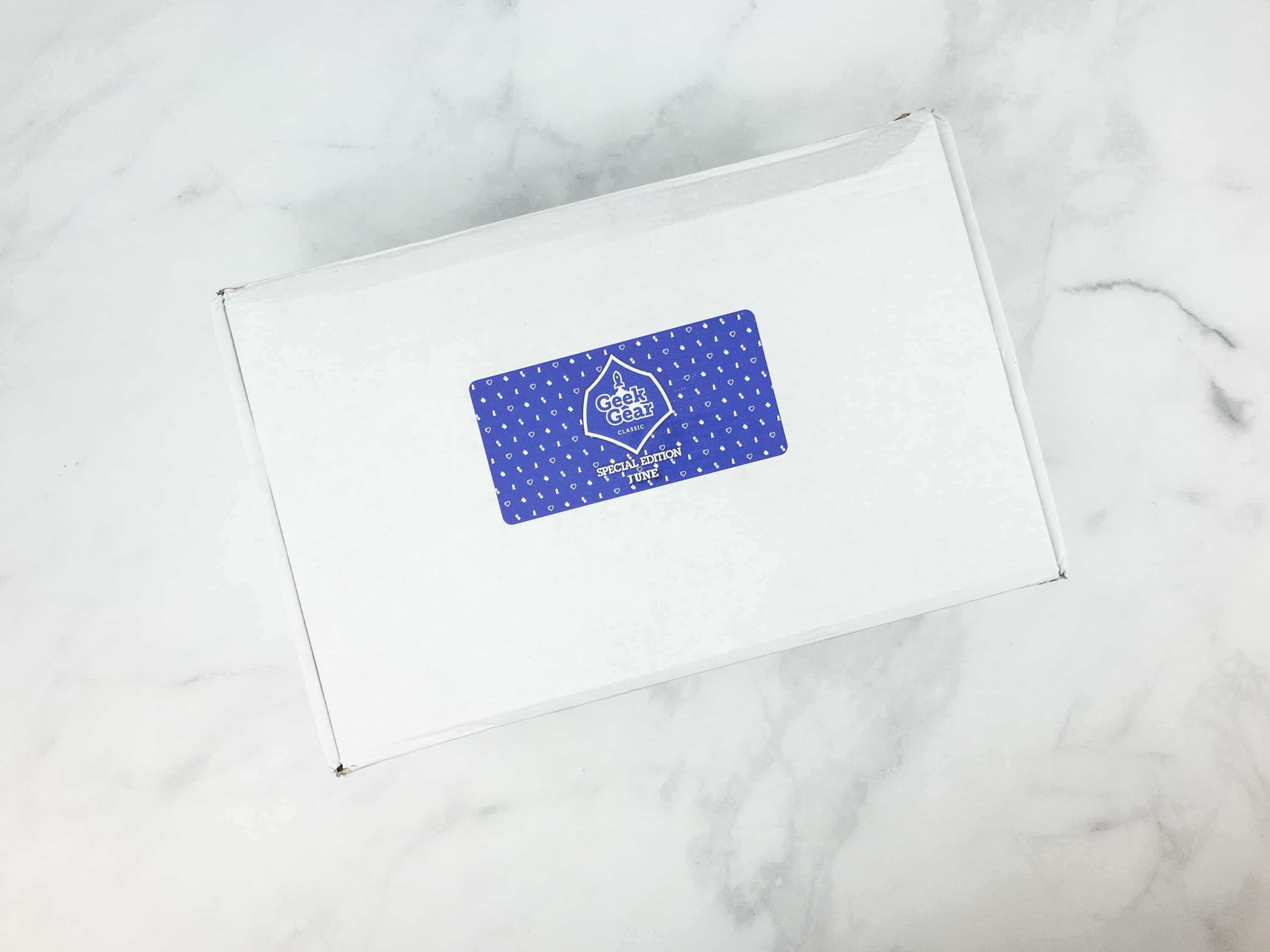 The Special Edition Classic GeekGear box is a bimonthly premium geek and pop culture subscription filled with licensed and exclusive premium merchandise ranging from some of the most iconic brands in the world. It has a promised value of over £90+ per box.
This isn't a limited edition box – it's a regular ubscription! This box is £44.99 every other month plus shipping – about $69 to ship to the US. Every Special Edition promises an exclusive shirt, an exclusive sweatshirt or hoodie, an exclusive Displate, and 3 or more other premium products.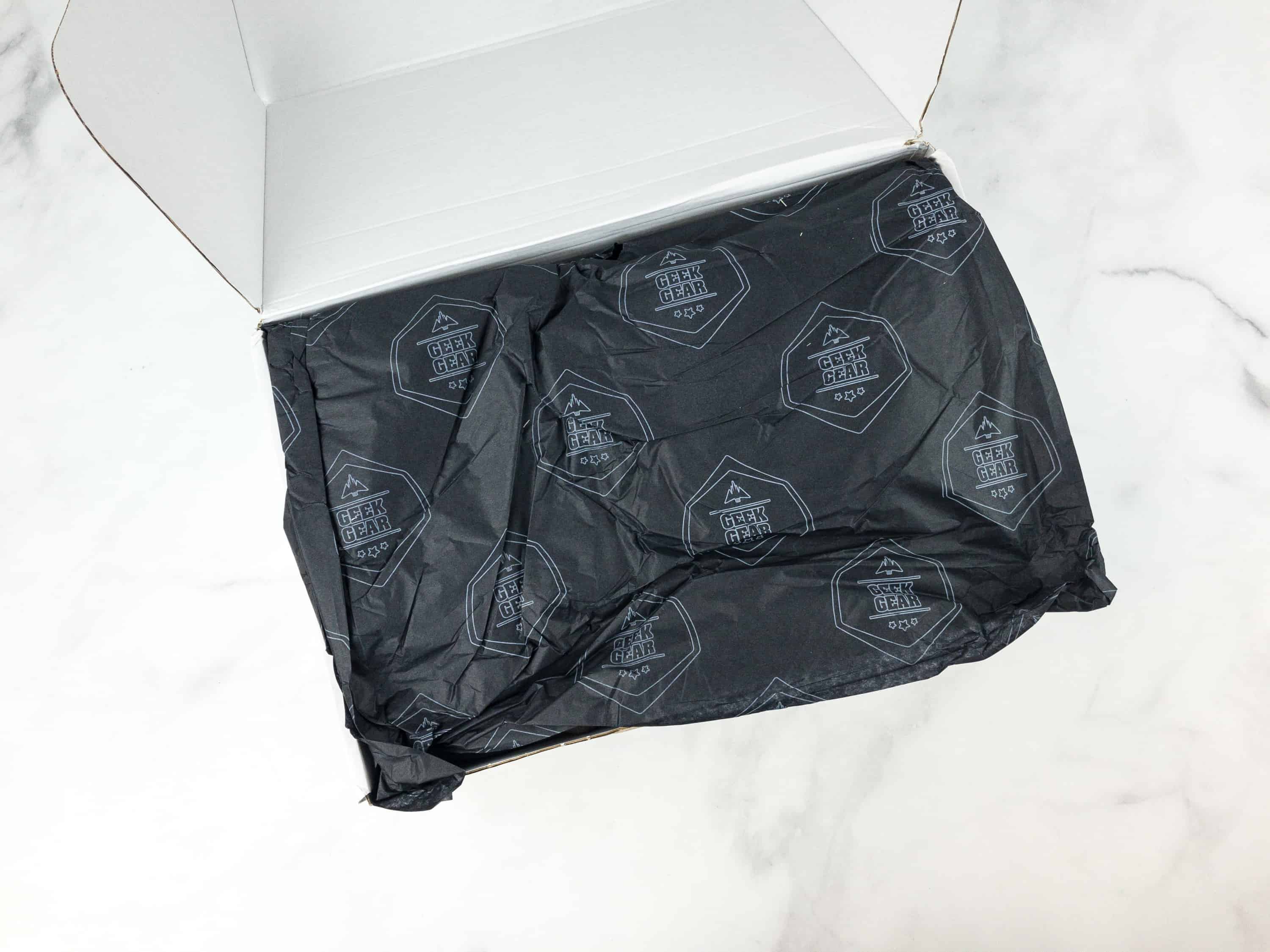 Everything is wrapped in a black tissue paper with the Geek Gear logo.
DEAL:  Save 10% on your first month! Use coupon code SPECIAL15.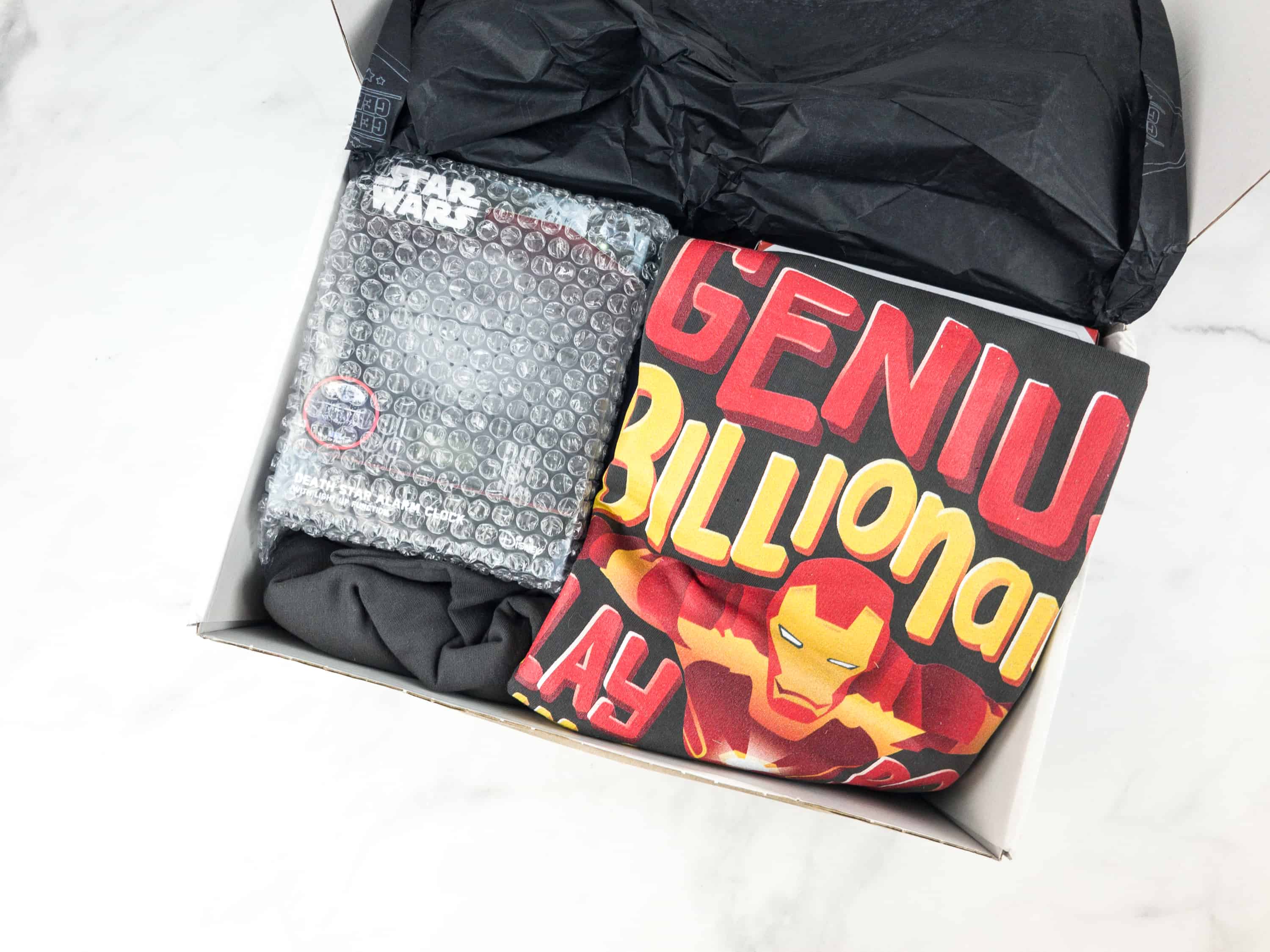 The contents look geeky!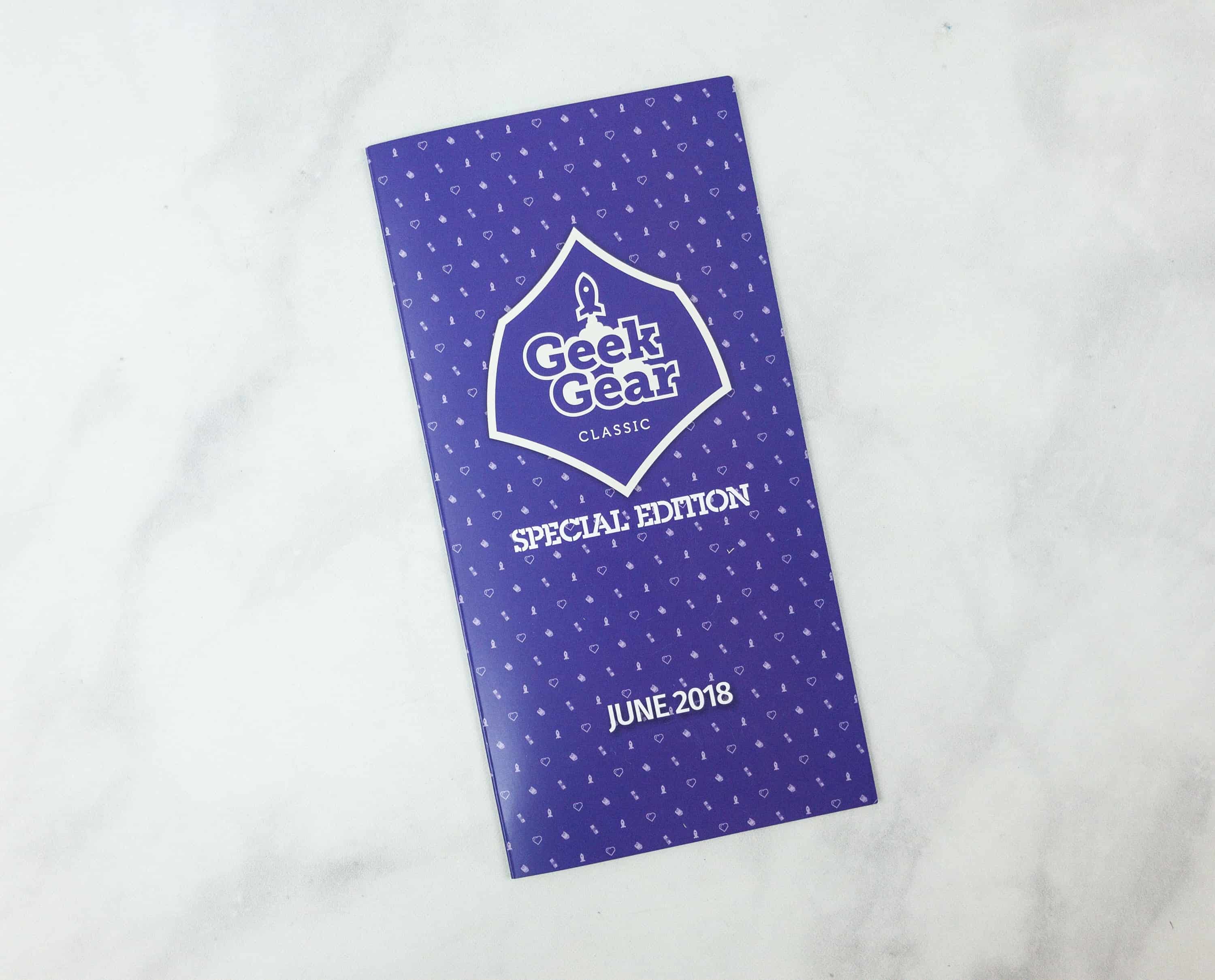 A tri-fold pamphlet is included, which gives more information about this month's box contents.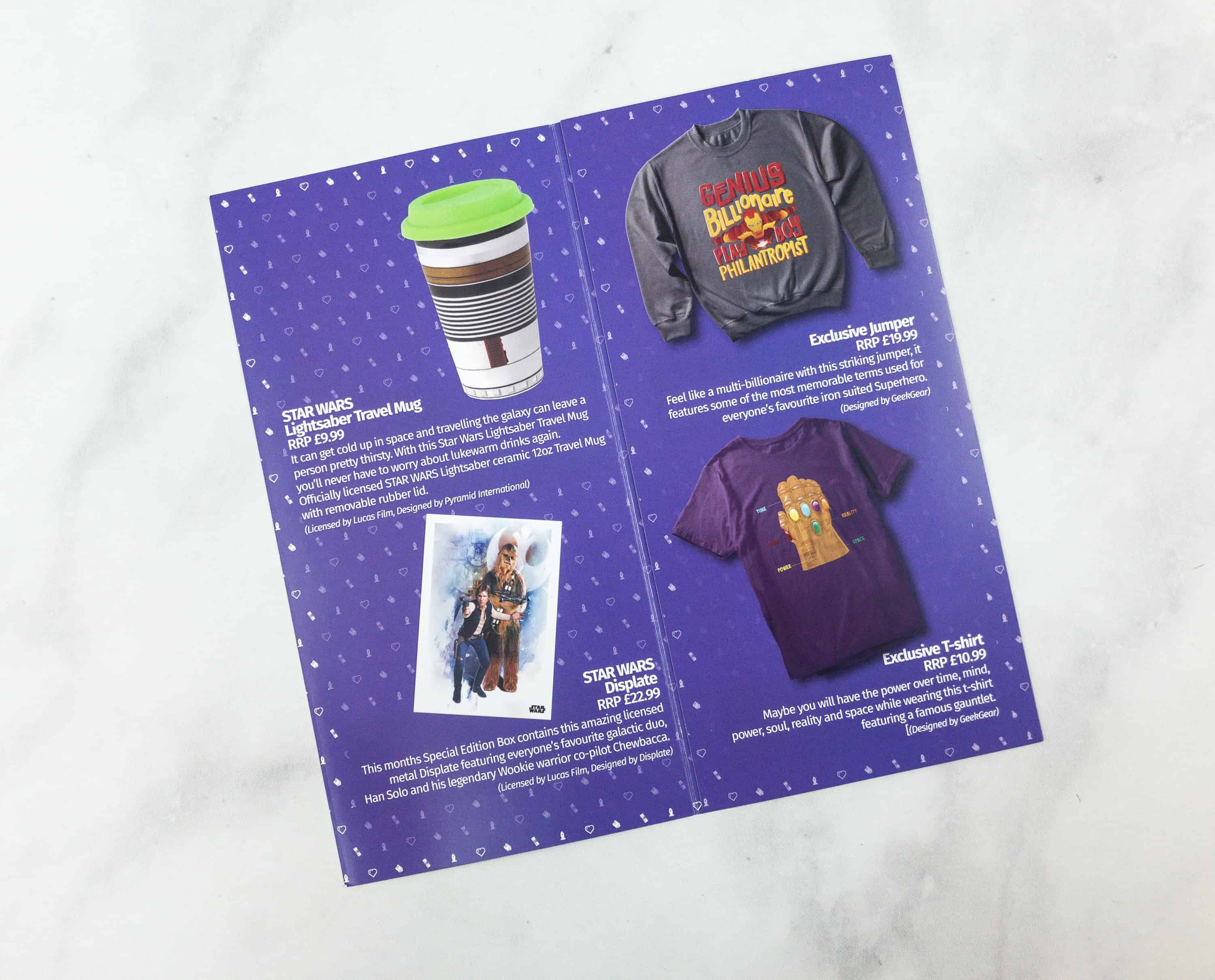 One side of the pamphlet shows some wearables that we got for this month.
It gives you a full list of all the items in your box.
Everything in my box!
Note that the prices in this review are converted to USD from the prices in the card.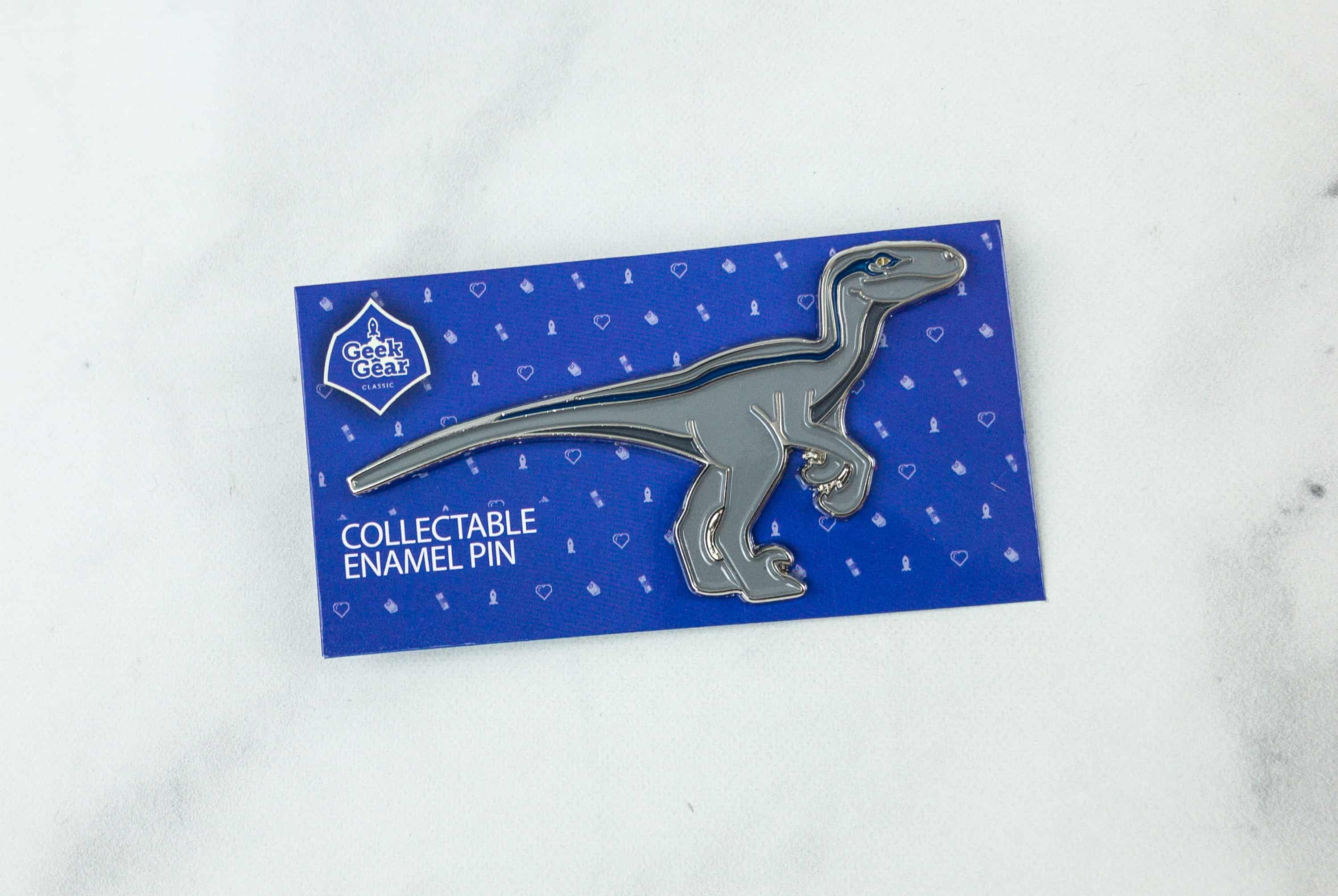 Exclusive Velociraptor Enamel Pin ($13.25) Jurassic World has just been released in the theaters, so it's just cool to have the enamel pin from this box feature one of the dinos!
And it's BLUE! You can tell that it's him because of the blue-colored markings on its body. It's super large, too!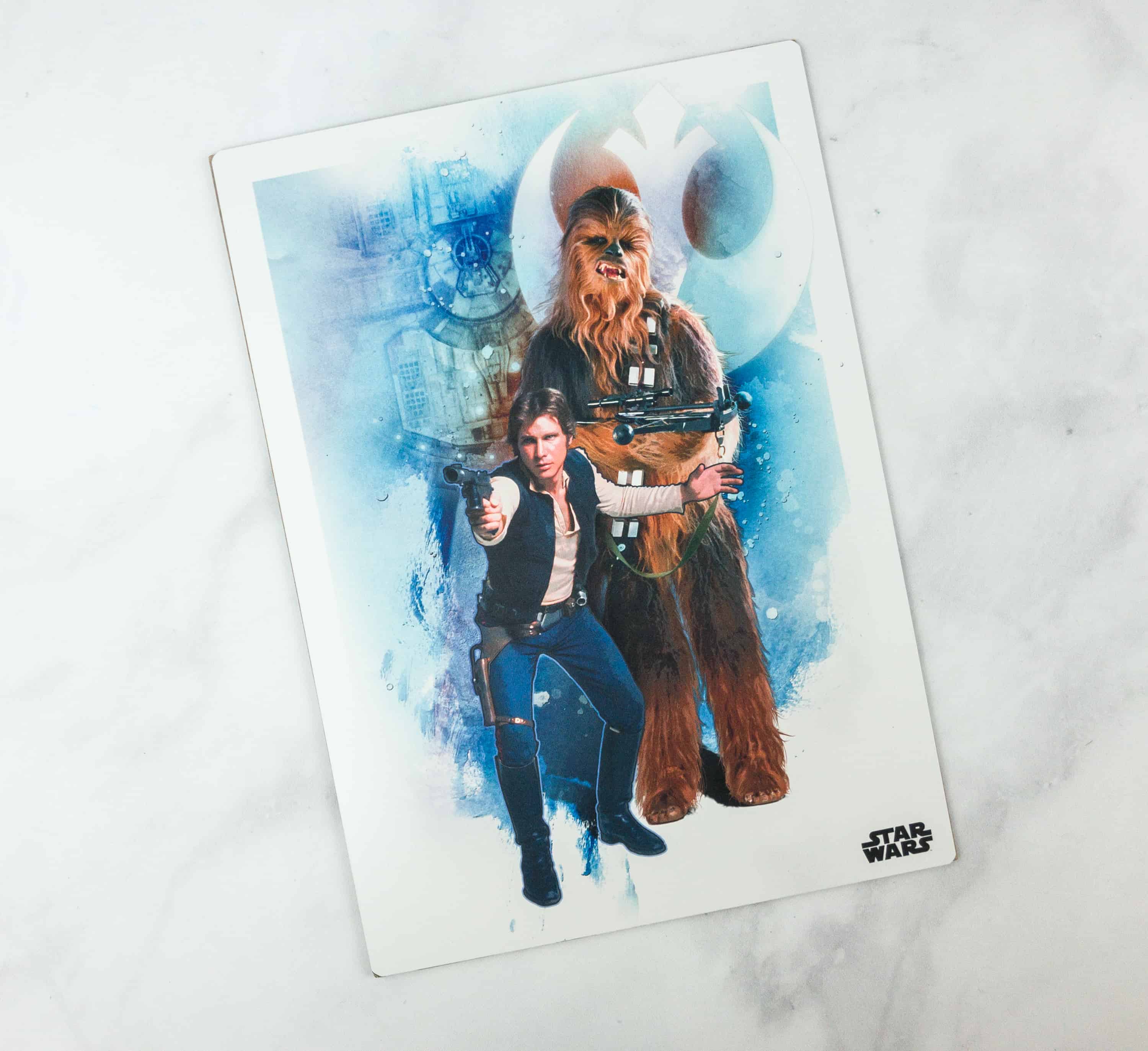 Star Wars Displate ($30.45)  Speaking of super large, his wonderfully designed art piece features the galactic duo Han Solo, and his legendary co-pilot, Chewbacca! A totally iconic design.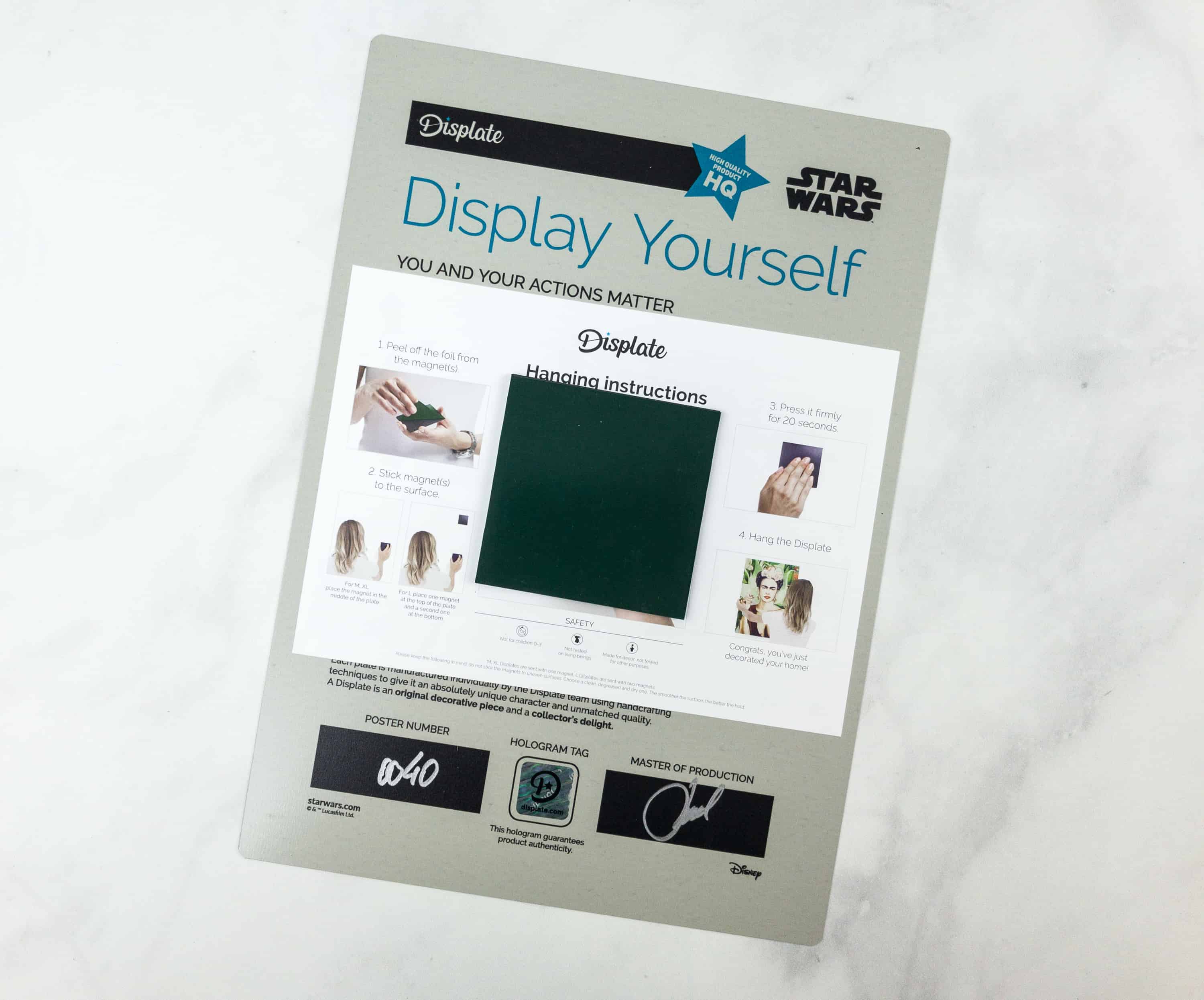 It can be mounted with a magnet, and it is handcrafted during the manufacturing process, it's even signed by the master of production.
Exclusive Infinity Gauntlet T-Shirt ($14.50) We're not done yet with the Infinity War, and we got another cool shirt that features the Infinity Gauntlet, complete with all six Infinity Stones!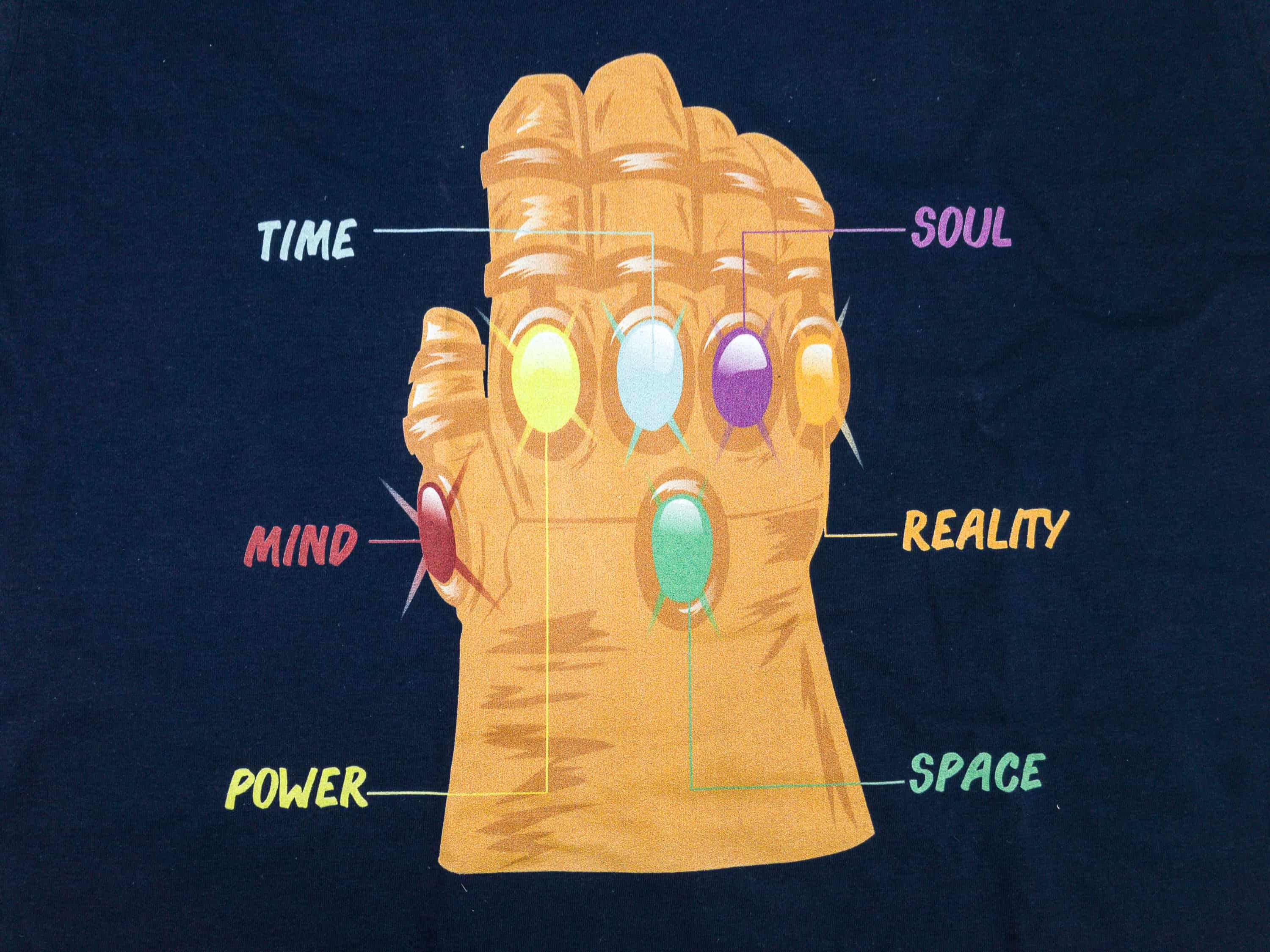 Having all the stones in the Gauntlet, I can now control time, mind, reality, soul, power, and space! Kidding aside, I love the overall design and how each of the stones' labeled in this totally rad shirt.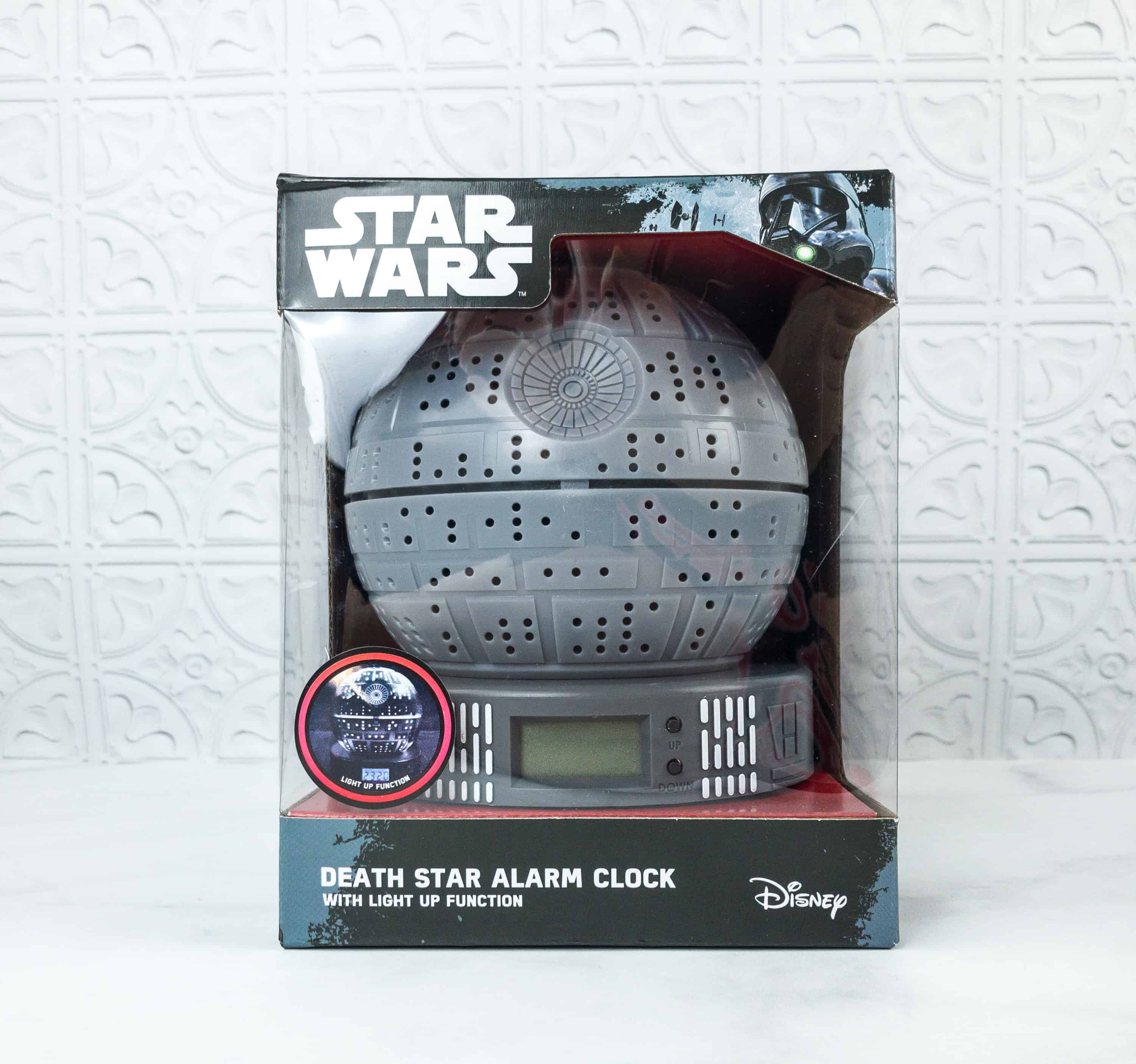 Star Wars Death Star Alarm Clock ($24) In Star Wars, the Death Star is a gargantuan space station armed with a planet destroying super laser.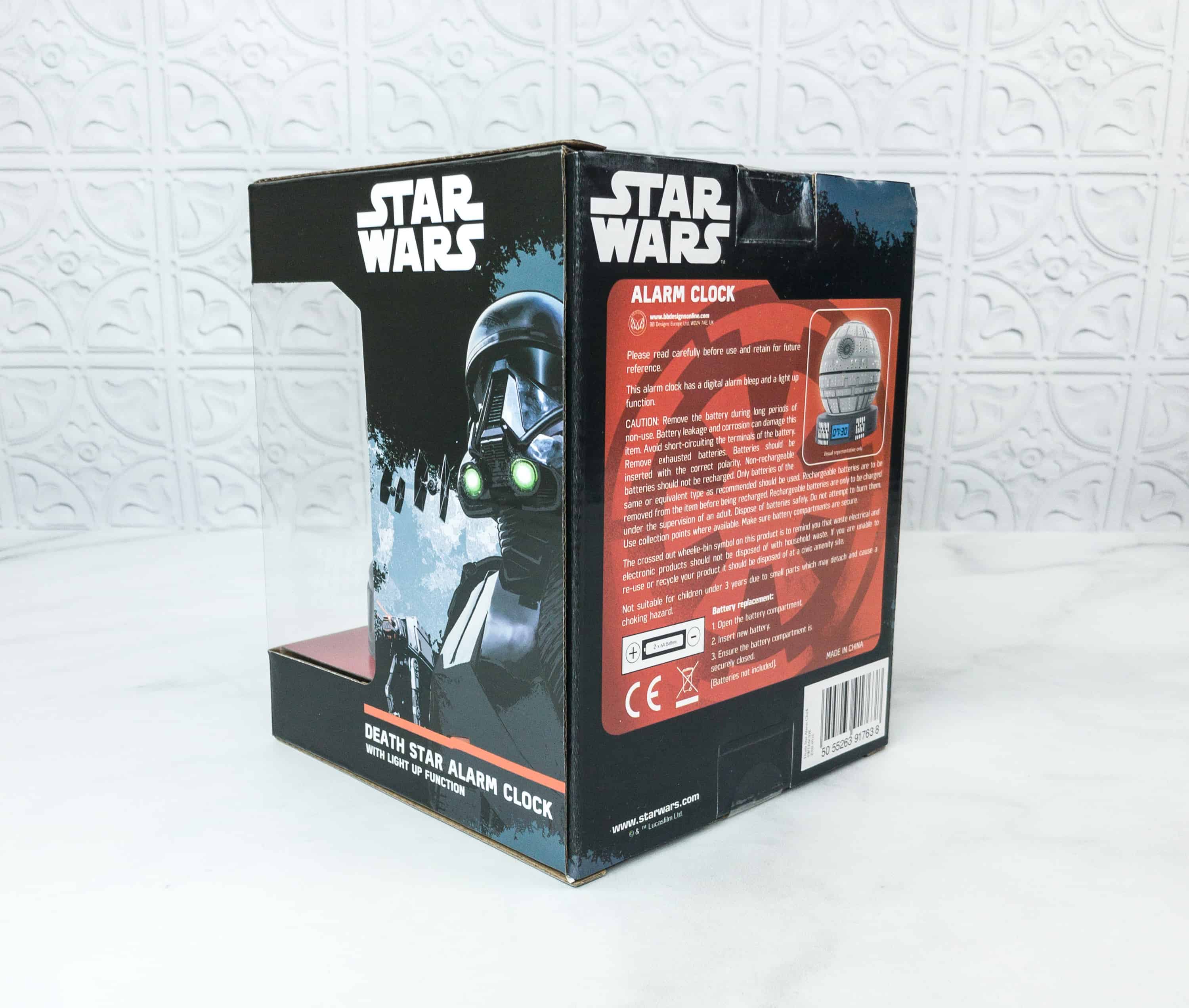 The alarm clock comes in a ready-to-display box too.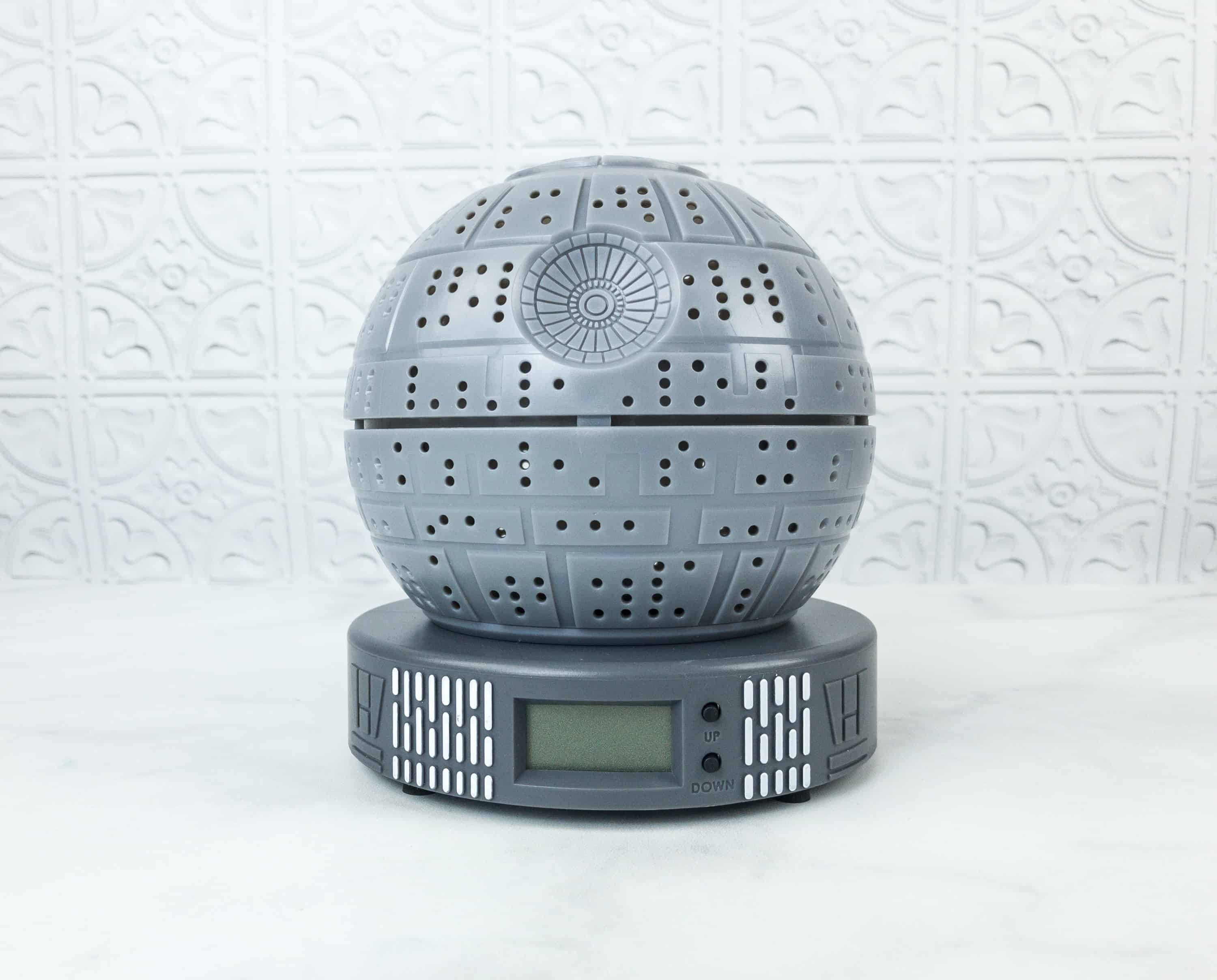 The digital alarm clock has an LCD, a beeping alarm, and light up function.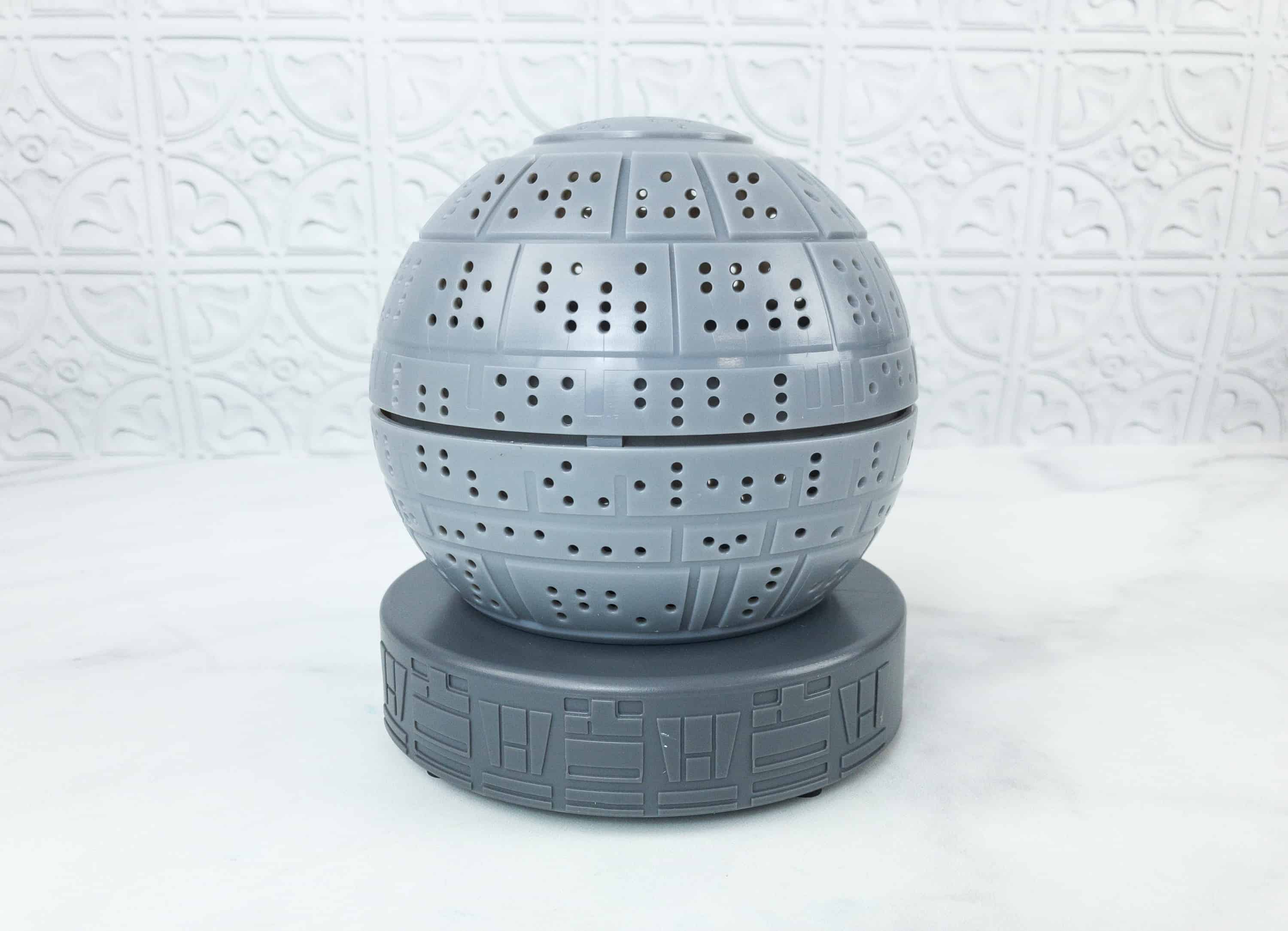 It measures 5 inches tall and requires 2 AA batteries to work.
The Death Star could destroy an entire planet, at least this won't destroy your eardrums… or not! Just don't snooze every now and then! The Death Star has a soft glow – perfect for a really dark room.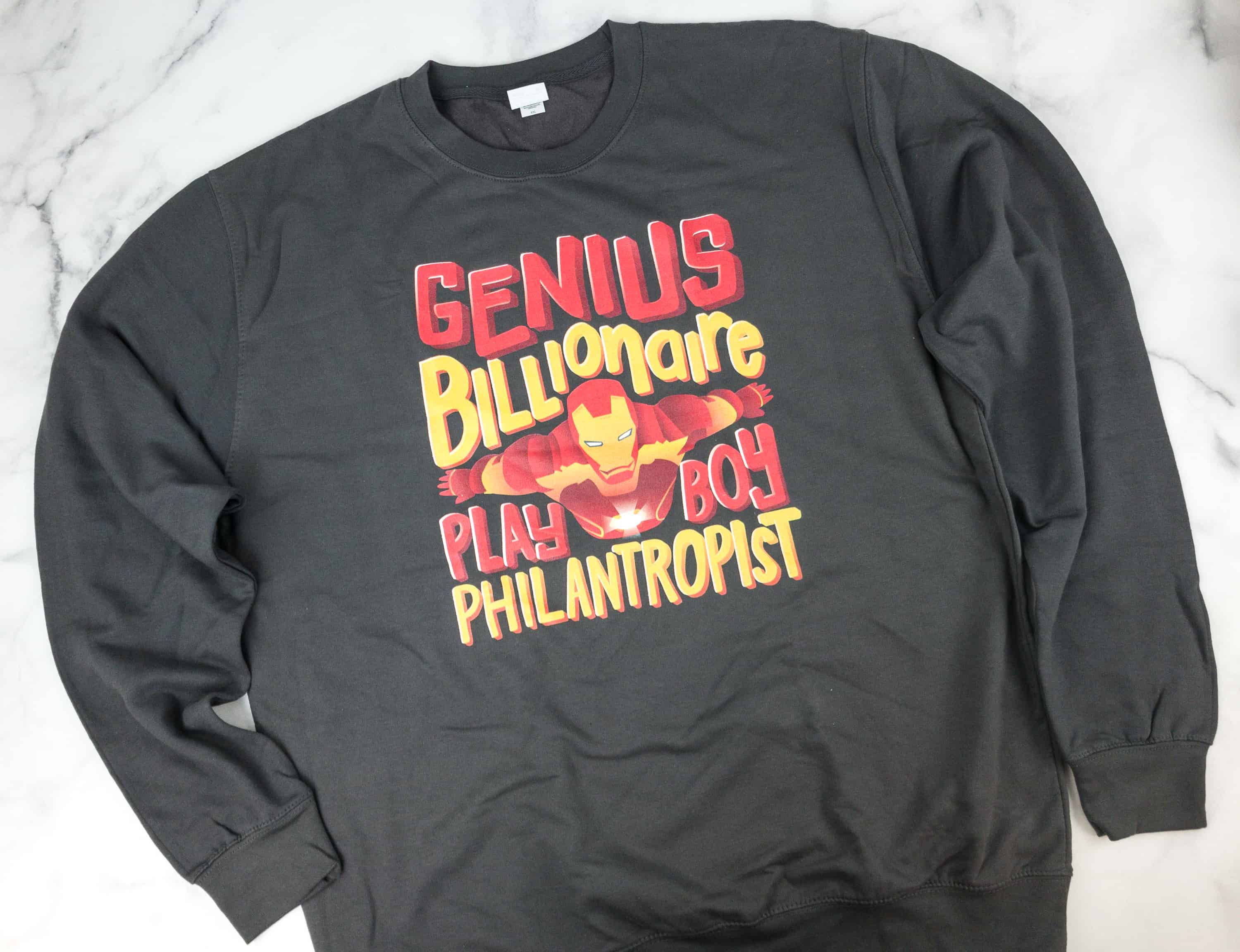 Exclusive Iron Man Jumper ($26.50) Genius, billionaire, playboy, philanthropist! Some of the titles that I wanted to have… Even just the billionaire one, I'm totally okay with that!
This shirt certainly describes the legendary suited hero, Iron Man! Who else can have everything? I can imagine Tony Stark comfortably wearing this jumper too, so can I!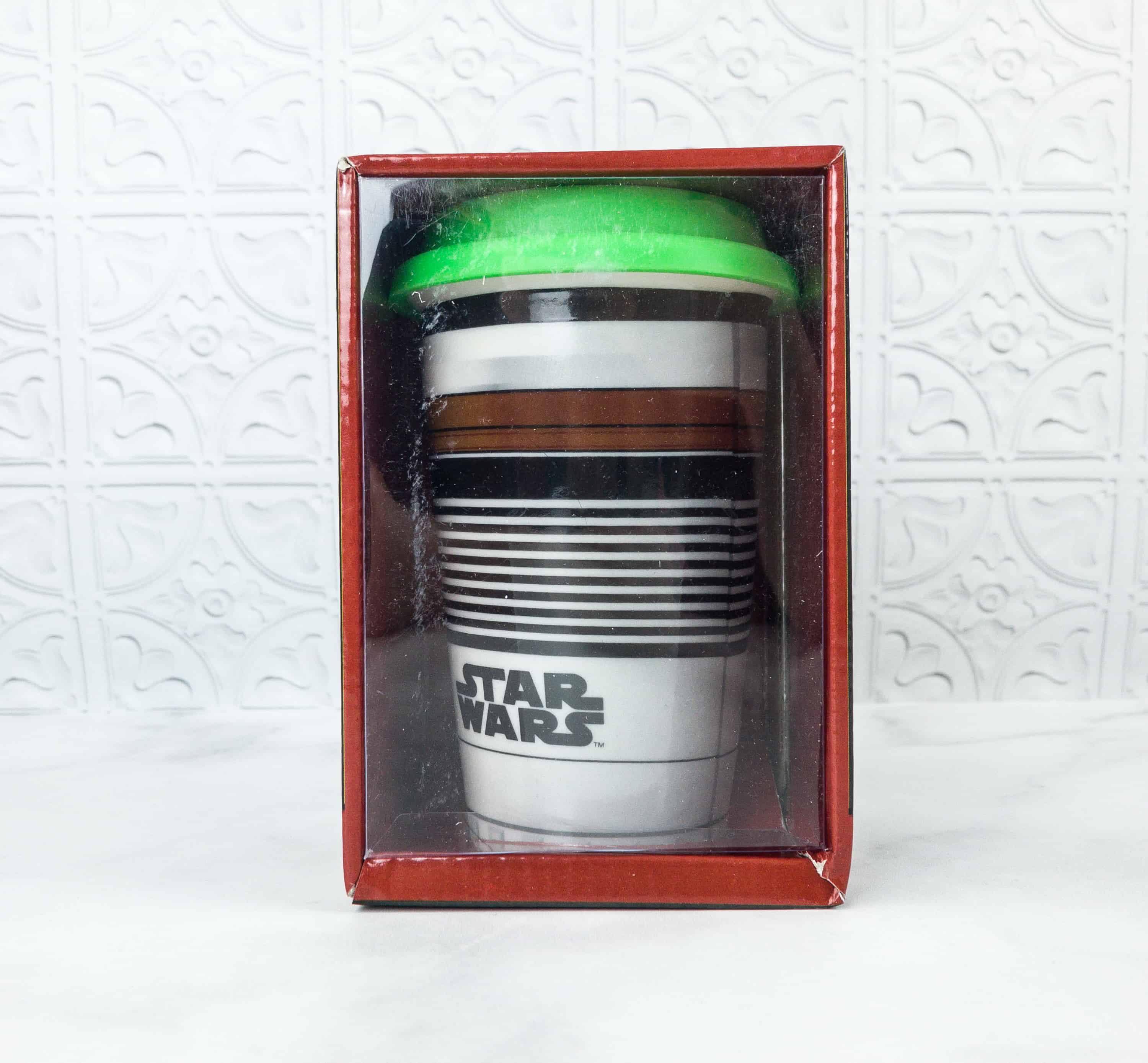 Star Wars Lightsaber Travel Mug ($13.25) Another Star Wars item we got is this Lightsaber Travel Mug.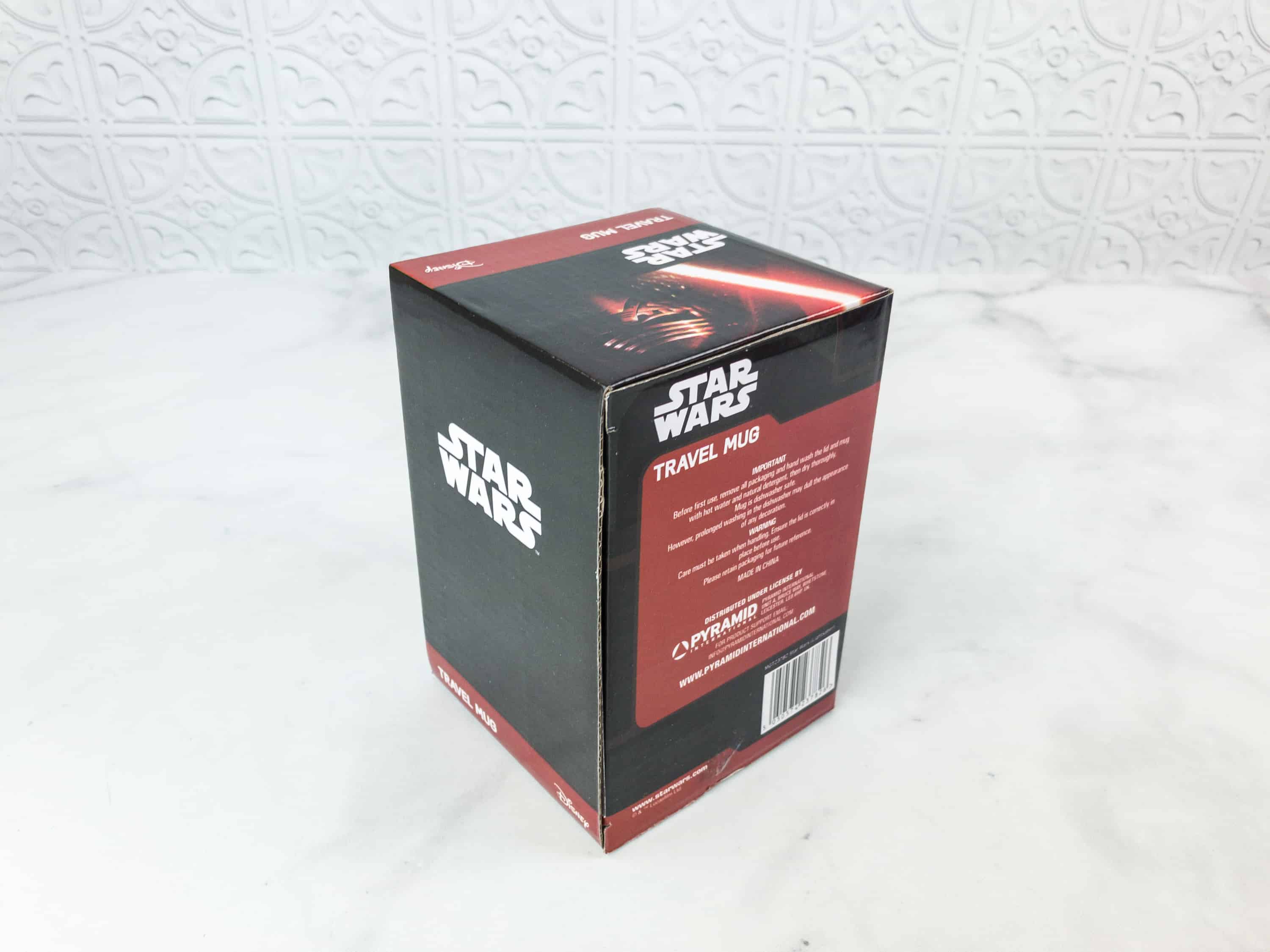 It comes in a giftable box.
It is made of ceramic and can hold up to 12 ounces of hot/warm beverage.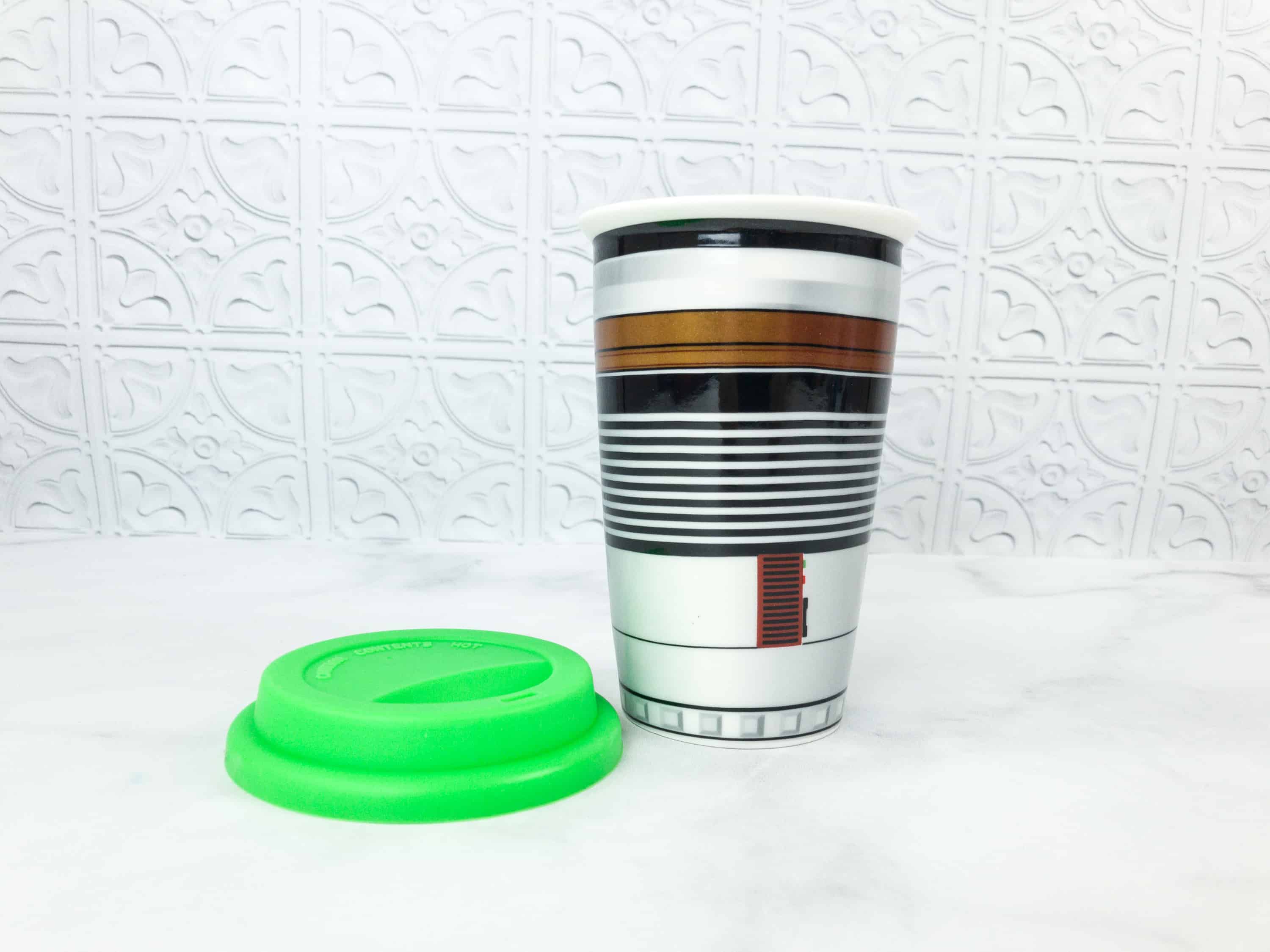 It also comes with a spill-proof lid. The cup can keep your drinks from getting cold so it's nice to have it around.
Marvel Ironman Q-Fig ($26.50, $16.07 on Amazon) This figure is based on Iron Man from Captain America: Civil War, and it is the Mark 46 (XLVI)!
Like the alarm clock, this figure also comes in a display box.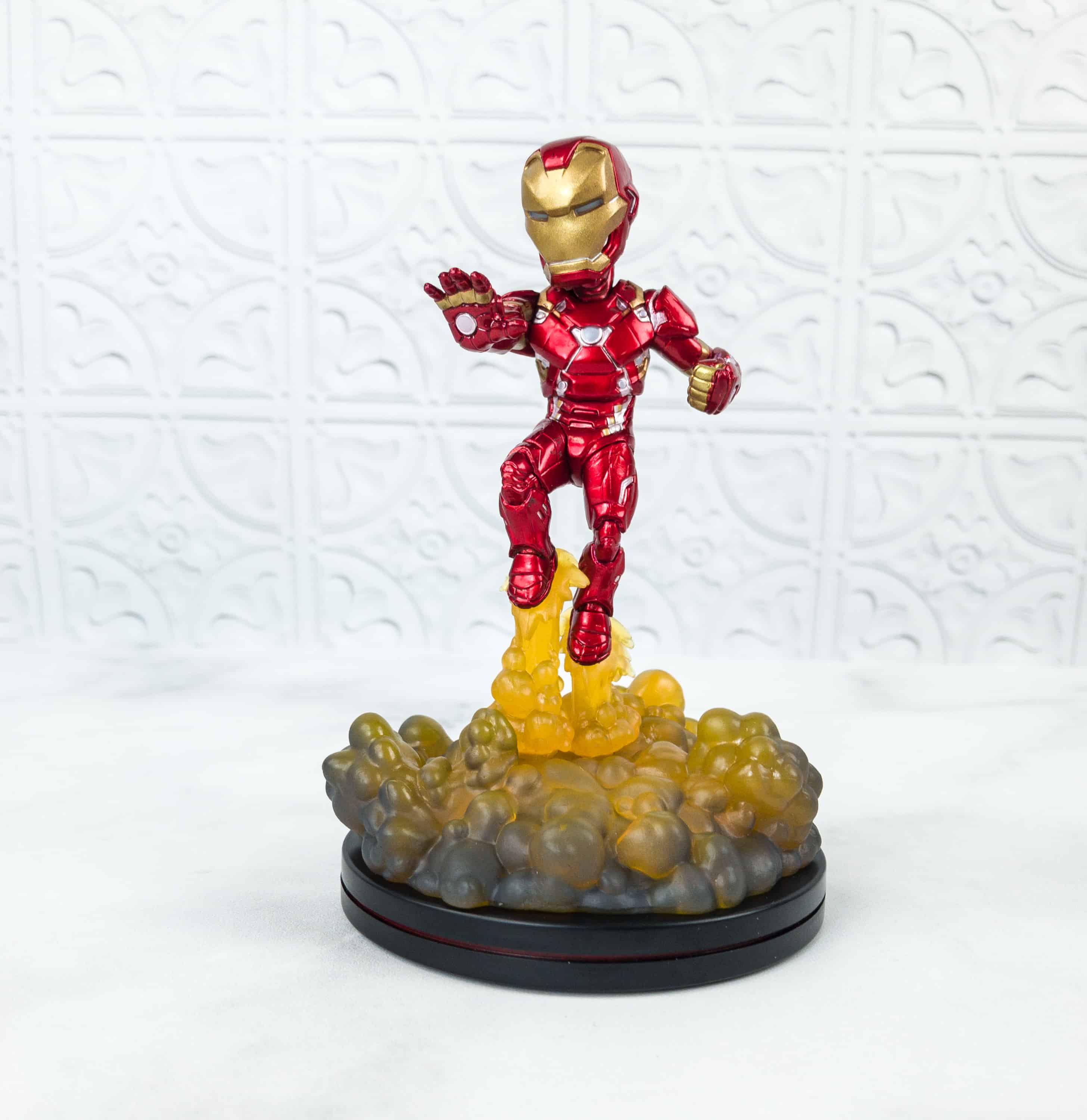 Aside from the figure, we can see the suits' plume of jet exhaust that actually connects it to the base.
The paint job is wonderfully done! The special metallic paint gives the armor a brilliant luster.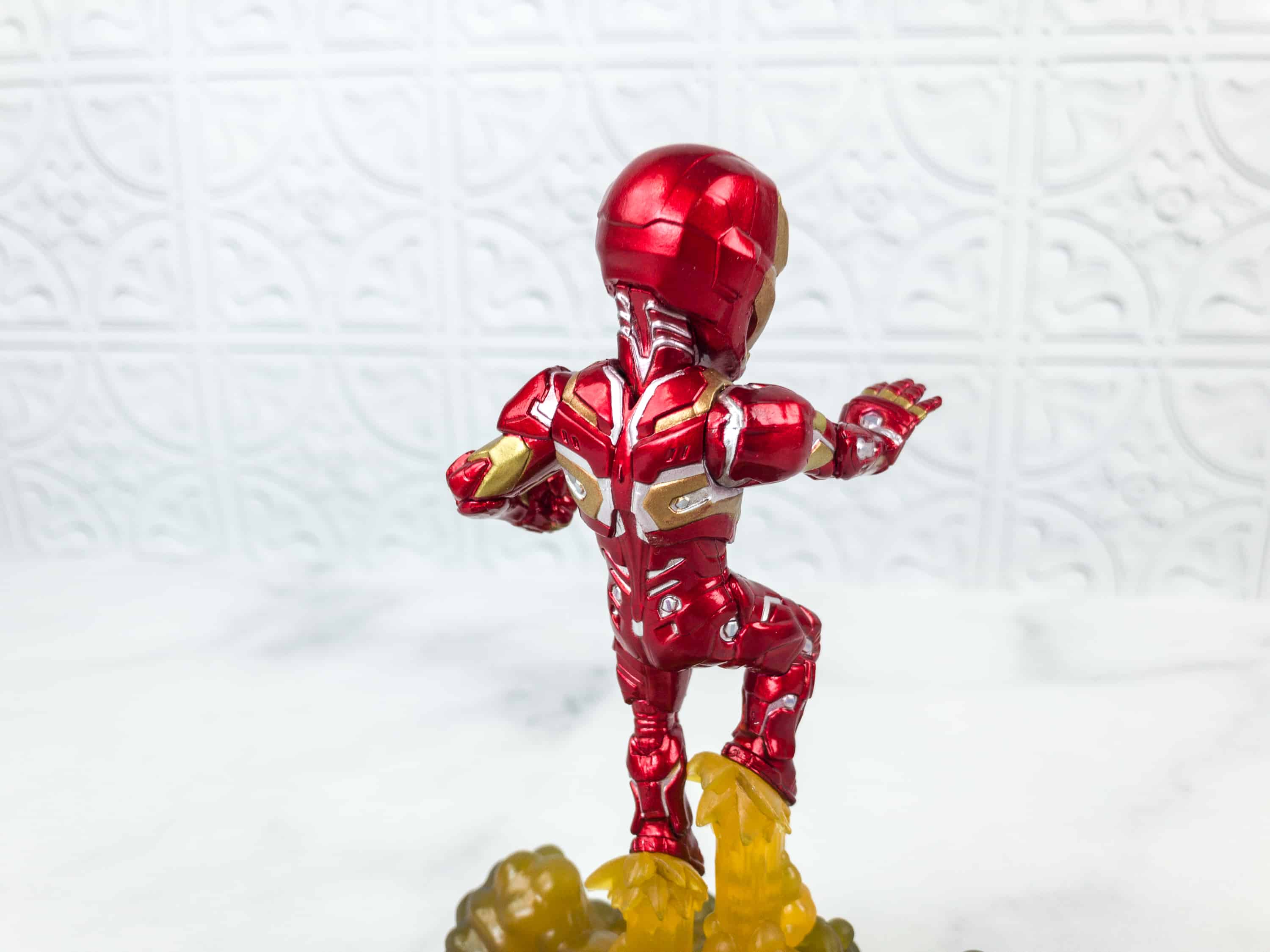 The suit also bears resemblance to the Bleeding Edge Armor in the comics.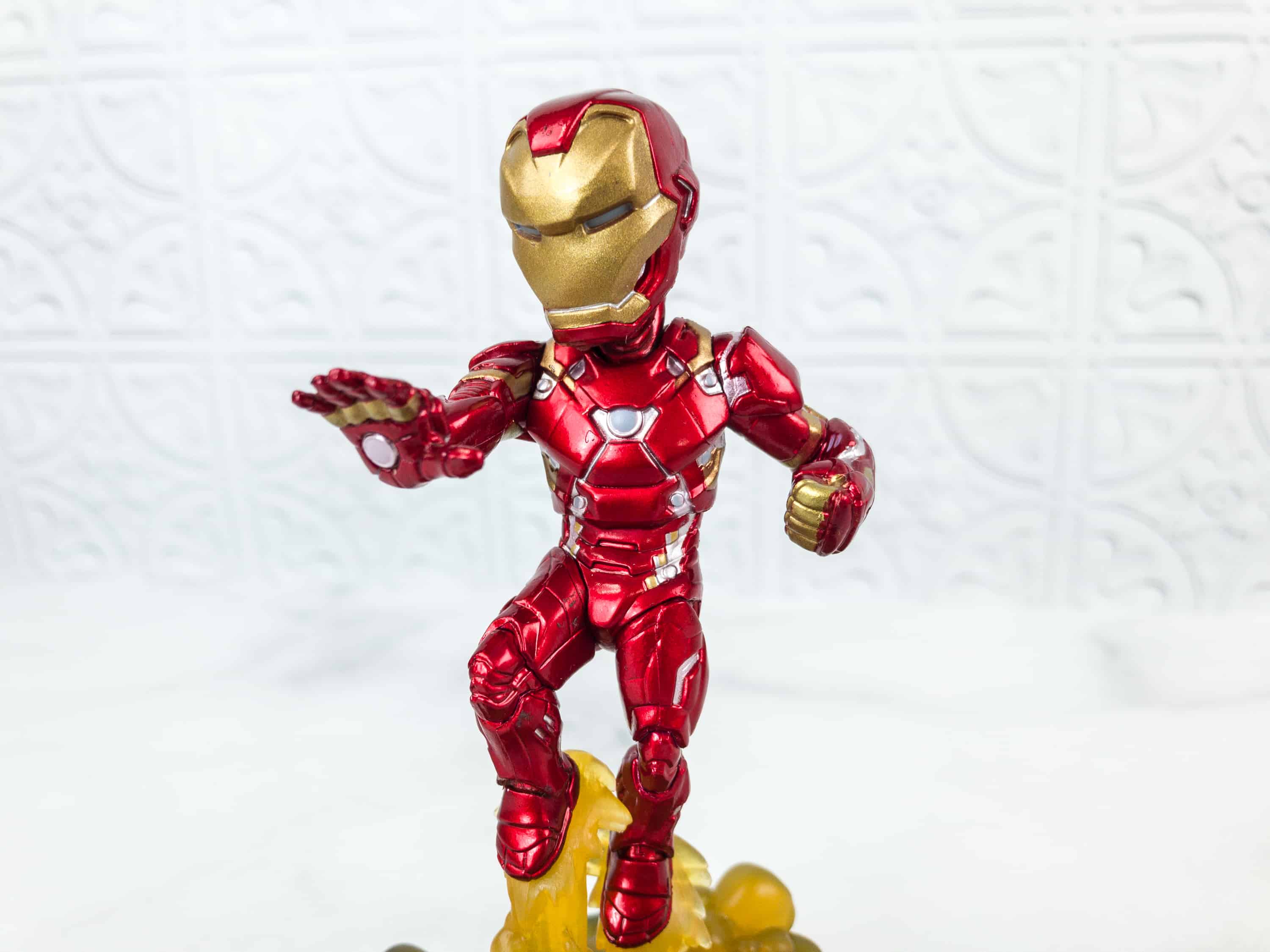 The figure actually requires batteries because…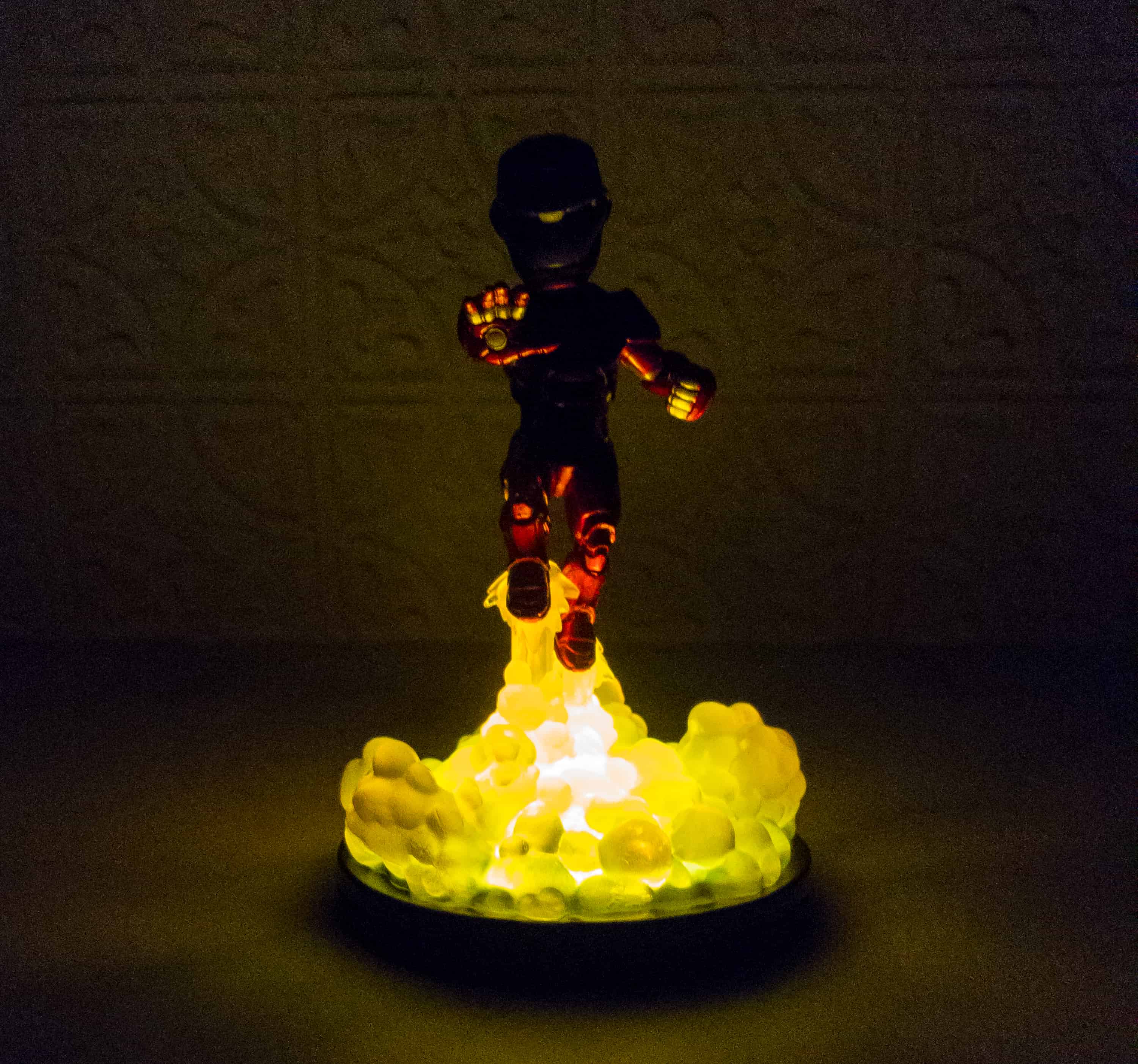 The jet exhaust up to the base actually lights up! It's so cool! The light is bright enough to serve as a night lamp!
Another Special Edition of Geek Gear Box that actually delivers exclusive stuff, and we're loving it all! They send out items from popular franchises and as geek collectors, we could not ask for more. Everything's high-quality and exclusive, there's nothing you can ditch. Of course, the figure is the one that appealed to me the most. It's cool that the base lights up, I can say it added more value to it, aside from the fact that it's Iron Man.  The alarm clock is fun, and I got two cool designed wearables so this is really a solid box for me! I can always have the jumper ready for colder months to come too (this is a UK box – no complaints about sweatshirts in the summer. And while I'm at it, I have the Iron Man too – but this is an entirely different market so I'm not surprised to see other goodies I have picked up). This is totally worth a try for every geek out there who wants to get hold of exclusive stuff that only Geek Gear can deliver!
What do you think of this month's Special Edition Classic Geek Gear box?
Visit GeekGear Classic Special Edition to subscribe or find out more!