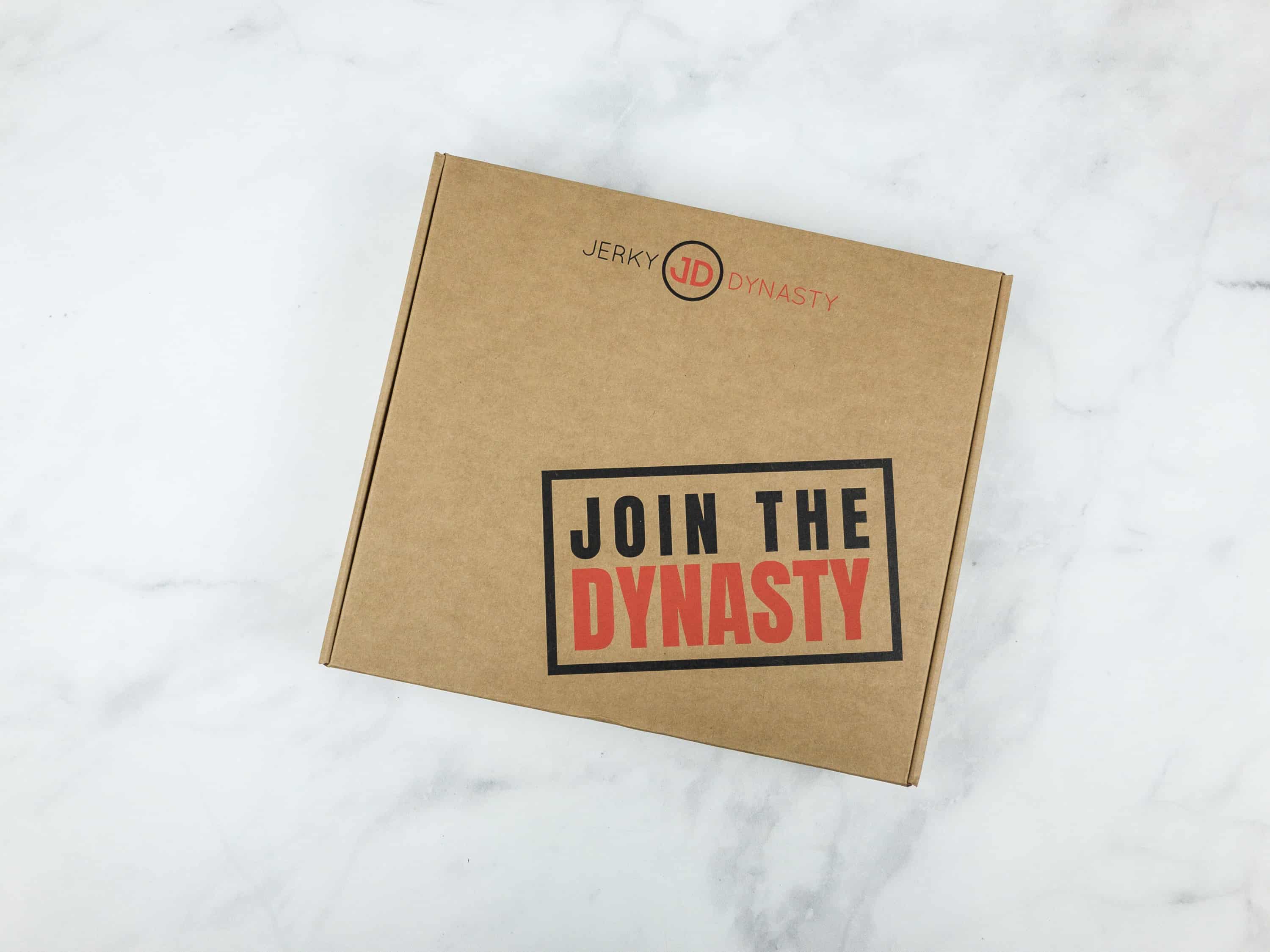 Jerky Dynasty Club is a monthly snack subscription that delivers exotic, gourmet, artisan jerky, sausages, and other goodies that you won't easily find in a store, or even on their own store. It's $49.99 per month, with free US shipping. For whatever reason they market this box to men. Perhaps because of phrases like "PROUD OF YOUR MEAT?"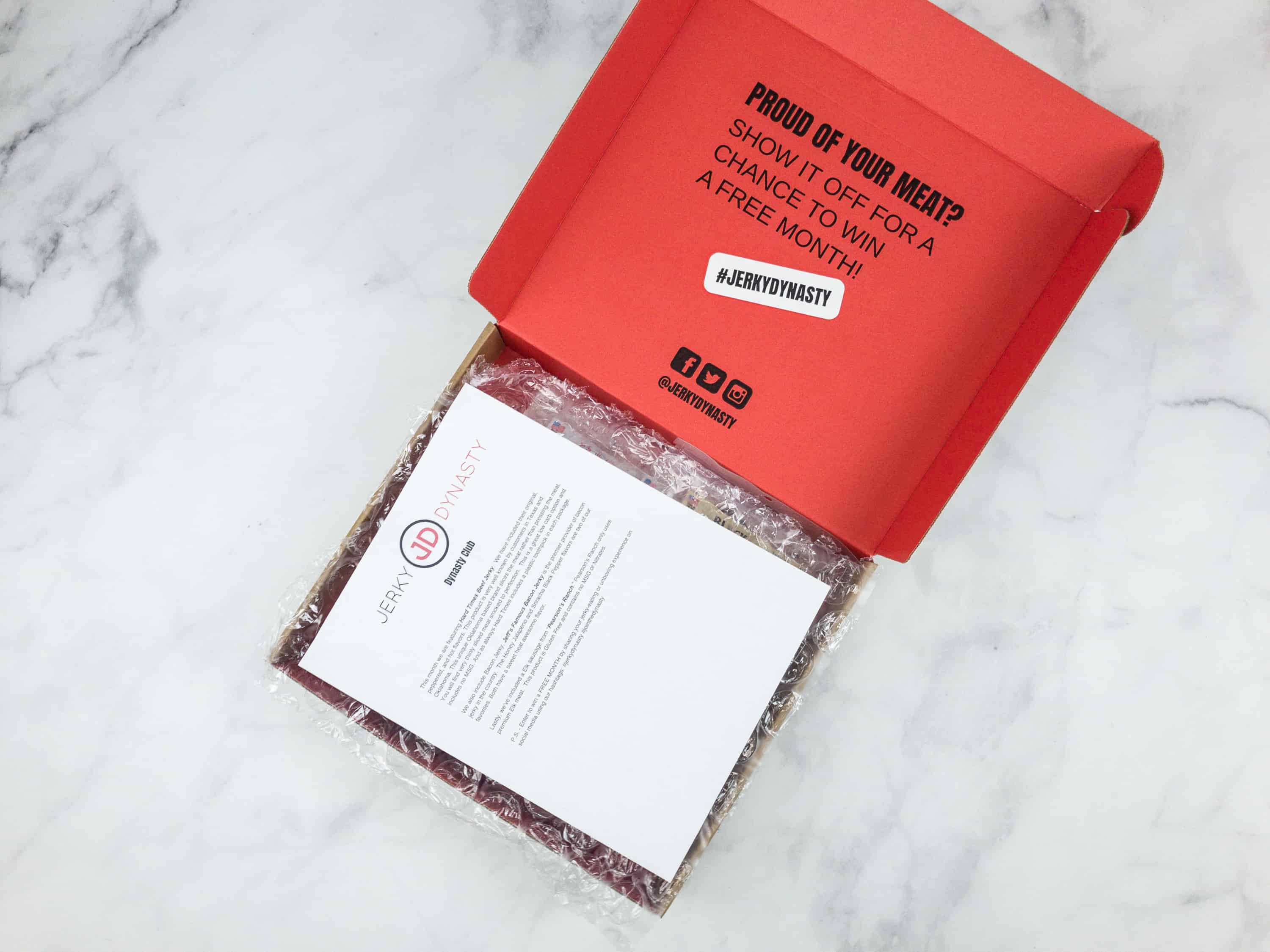 DEAL: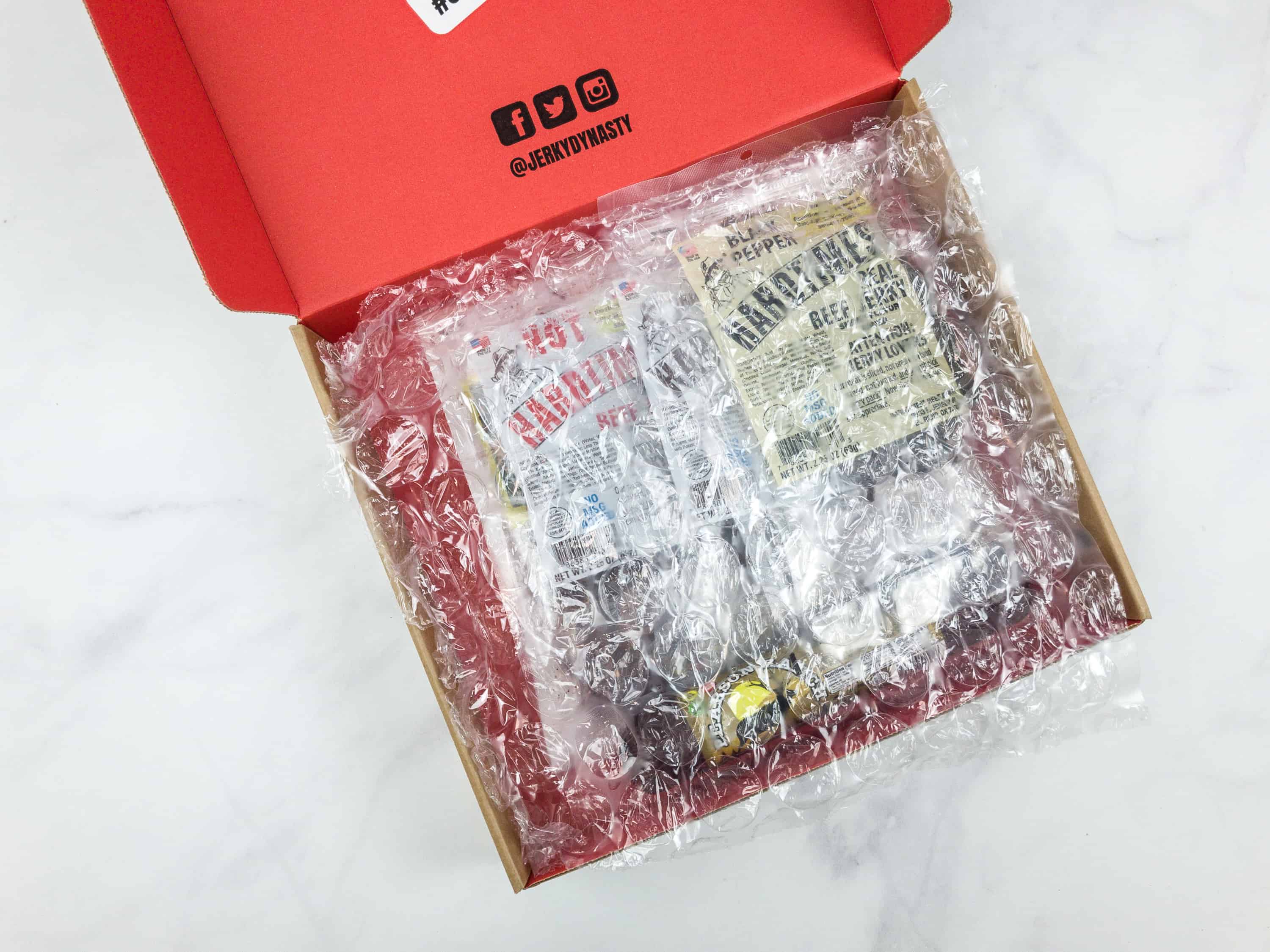 All the items are fully covered with a bubble wrap!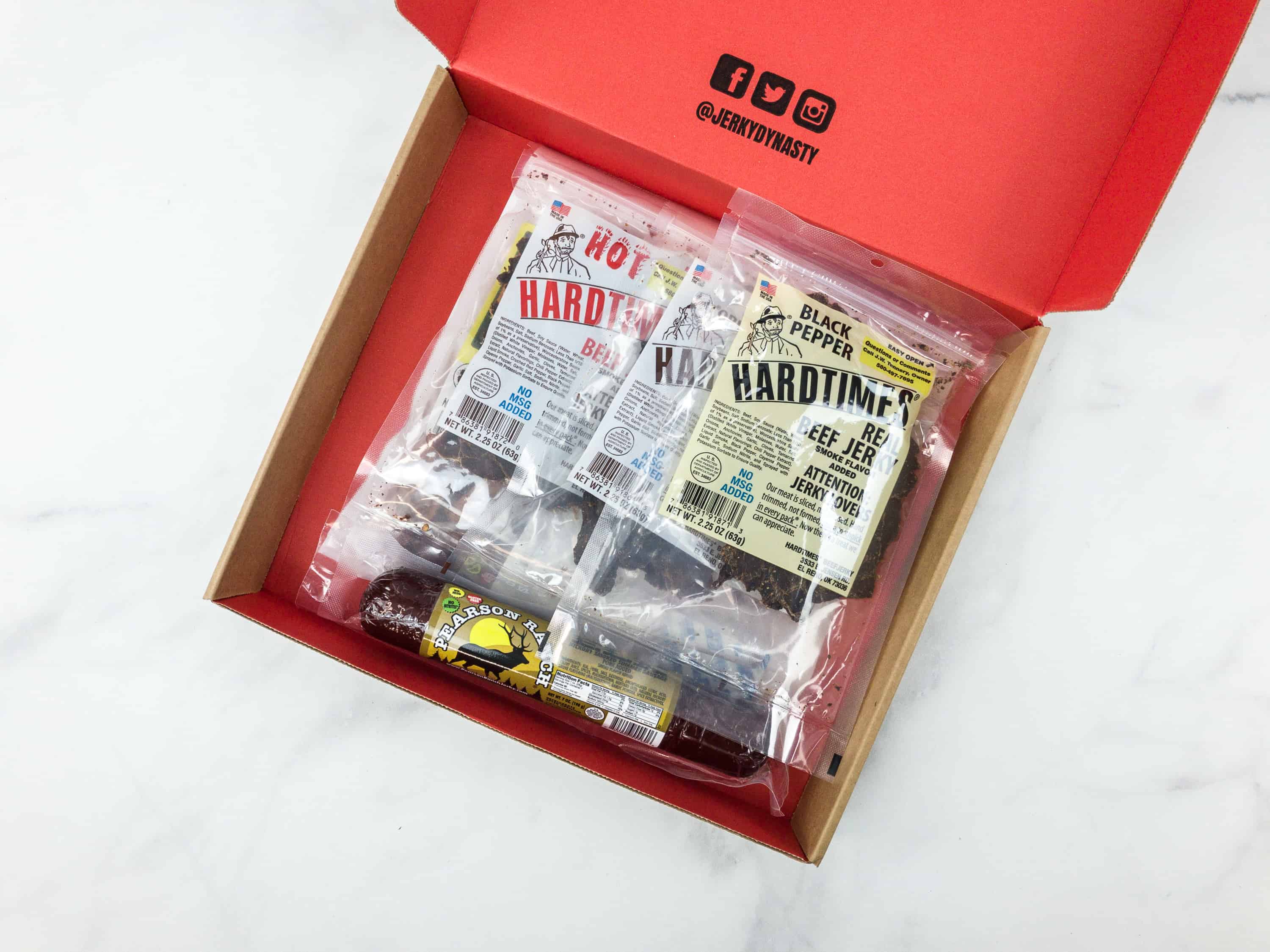 The items are packed separately using resealable plastic pouches.
There's an information sheet that introduces all the tasty snacks inside the box.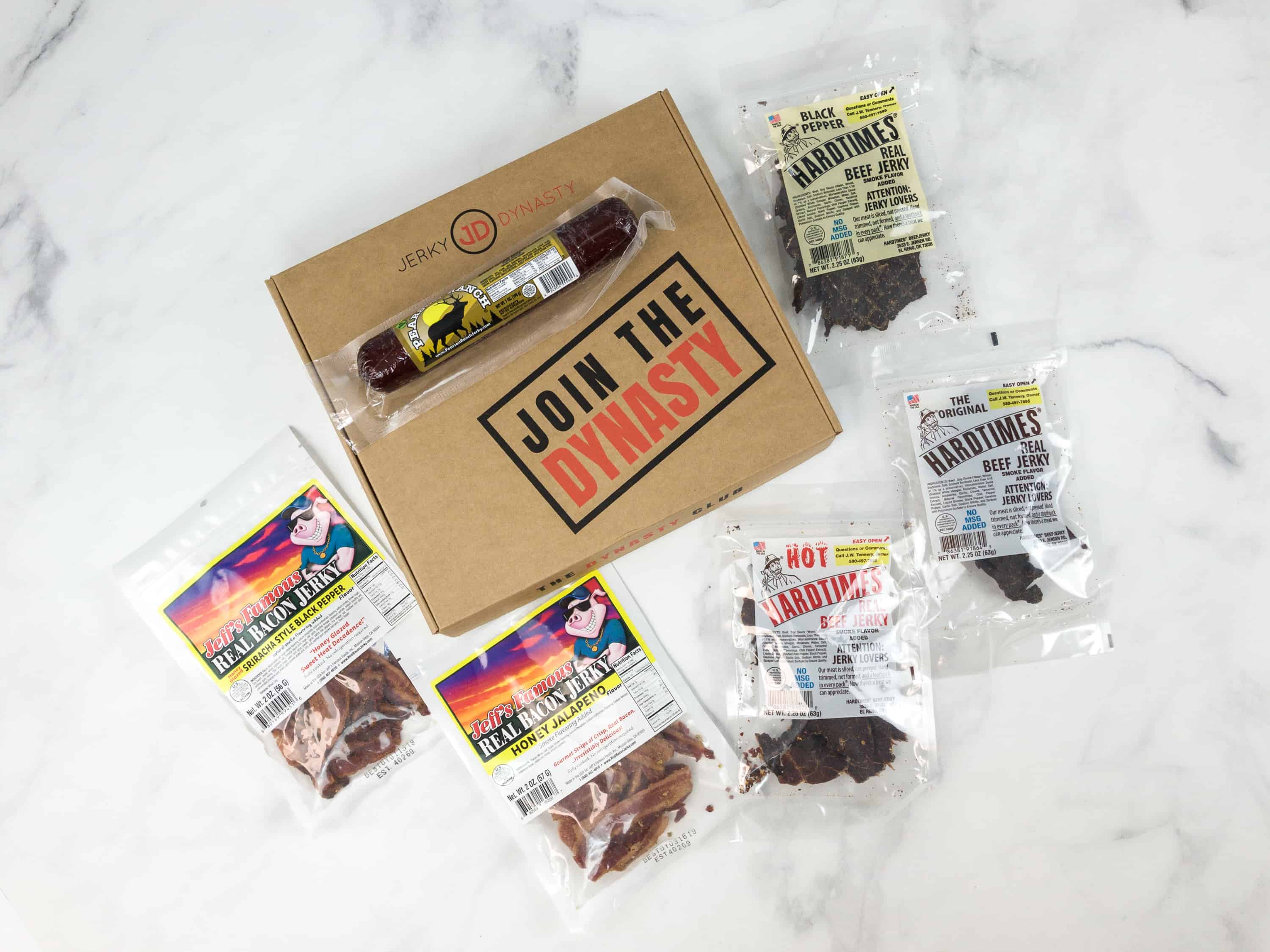 Everything in my box!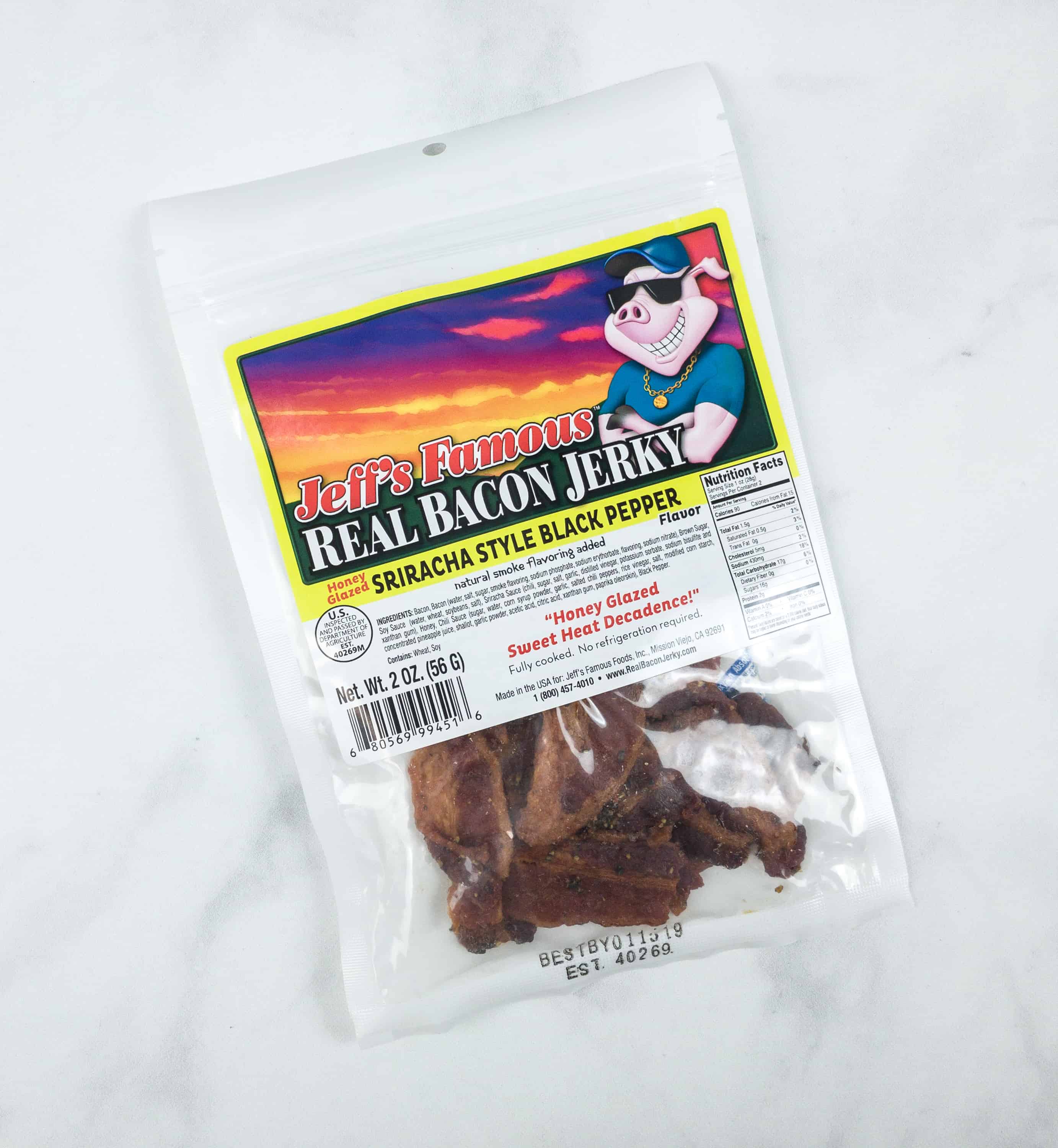 Jeff's Famous Real Bacon Jerky In Sriracha Tyle Black Pepper Flavor ($6.99) One of the newest members of Jeff's Real Bacon Jerky treats is this jerky that combines the sweetness of honey with a kick of spiciness from sriracha and black pepper.
Bits of black pepper are pretty visible on each piece of bacon, and the sweet aroma of honey makes it really irresistible.
Jeff's Famous Real Bacon Jerky In Honey Glazed Jalapenño Flavor ($6.99) The next bag of jerky is also from Jeff's Famous Real Bacon, but this time it's a whole lot spicier. This jerky uses jalapeños to spice it up. It also contains honey and natural smoke for additional flavor.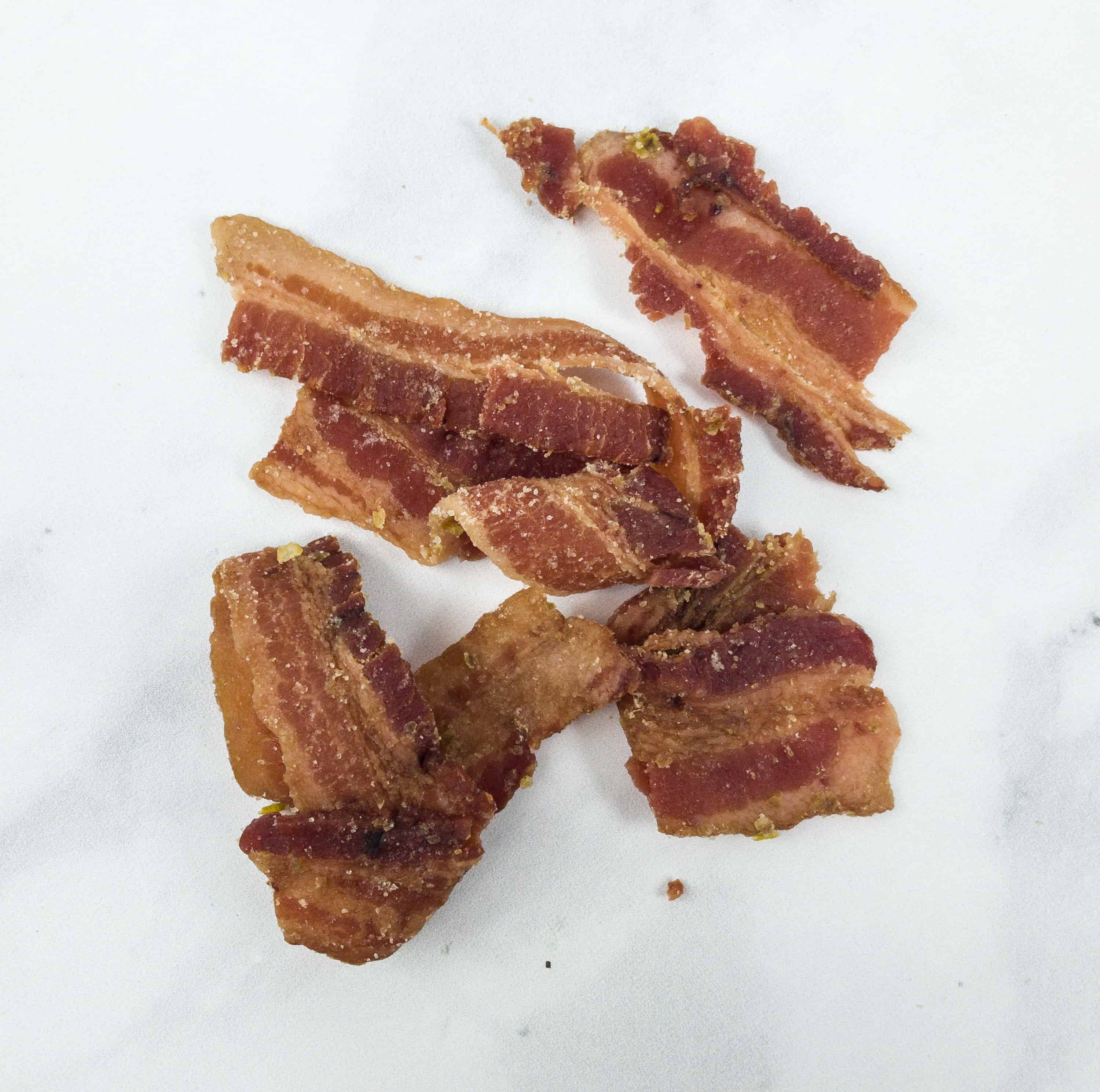 If you love spicy treats then this is definitely for you. It's not that greasy, so I really enjoyed munching on these.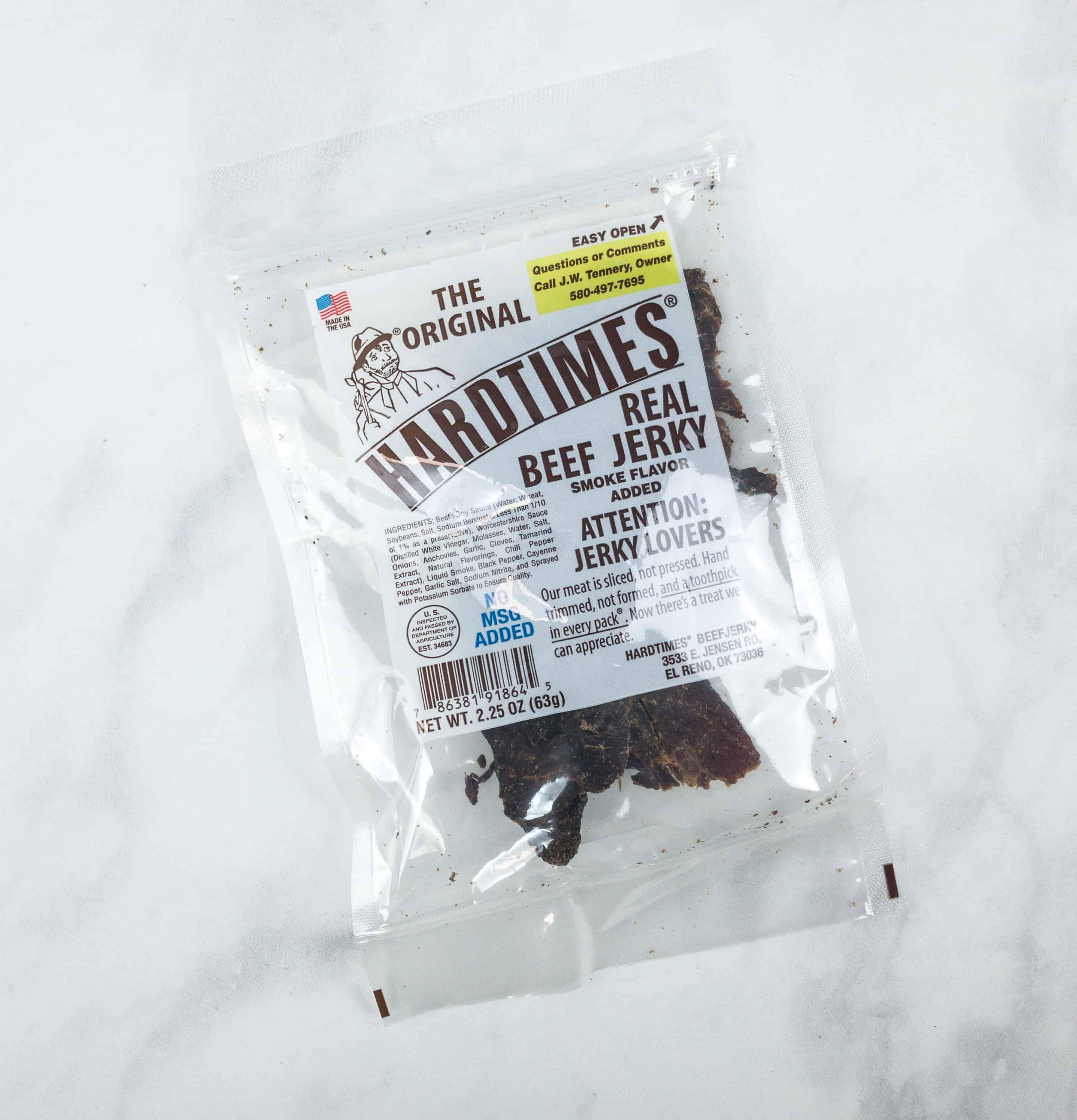 The Original Hardtimes Real Beef Jerky ($6.25) This jerky is made of real beef and flavored using soy sauce, Worcestershire sauce, and liquid smoke, among others.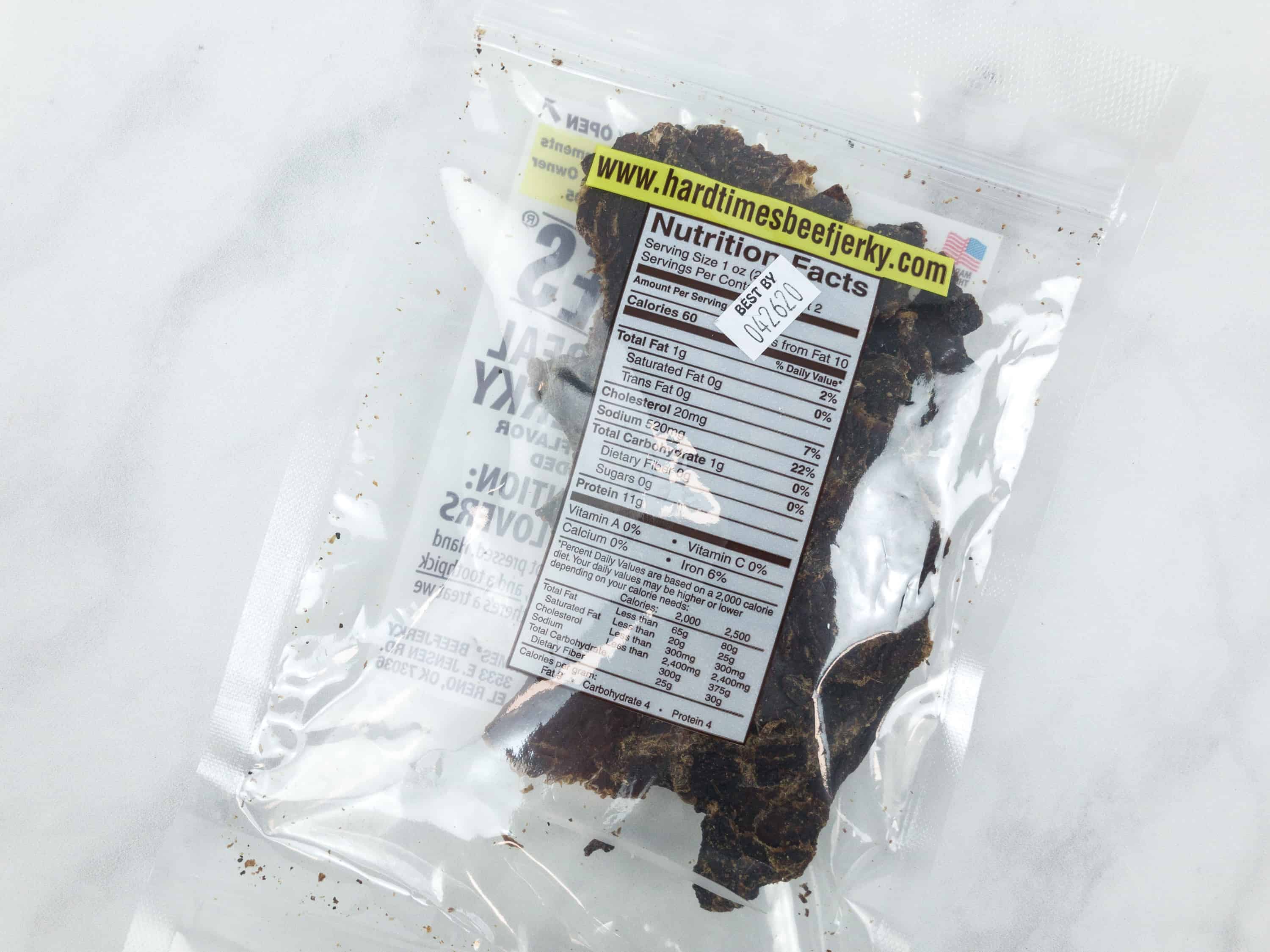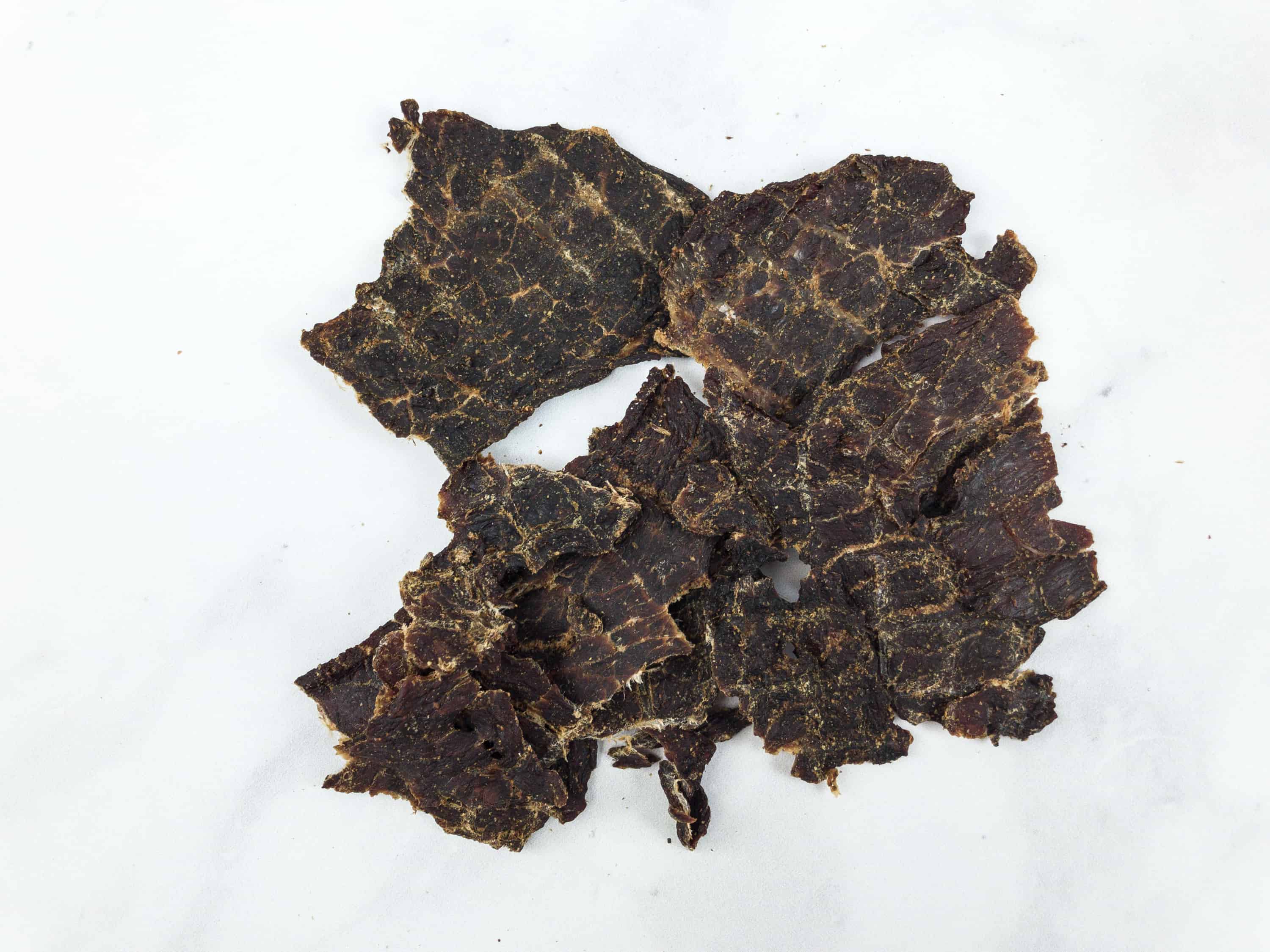 The original flavor is a bit salty but tastes really good. The meat used is sliced not pressed and hand trimmed. It's an excellent post work-out snack!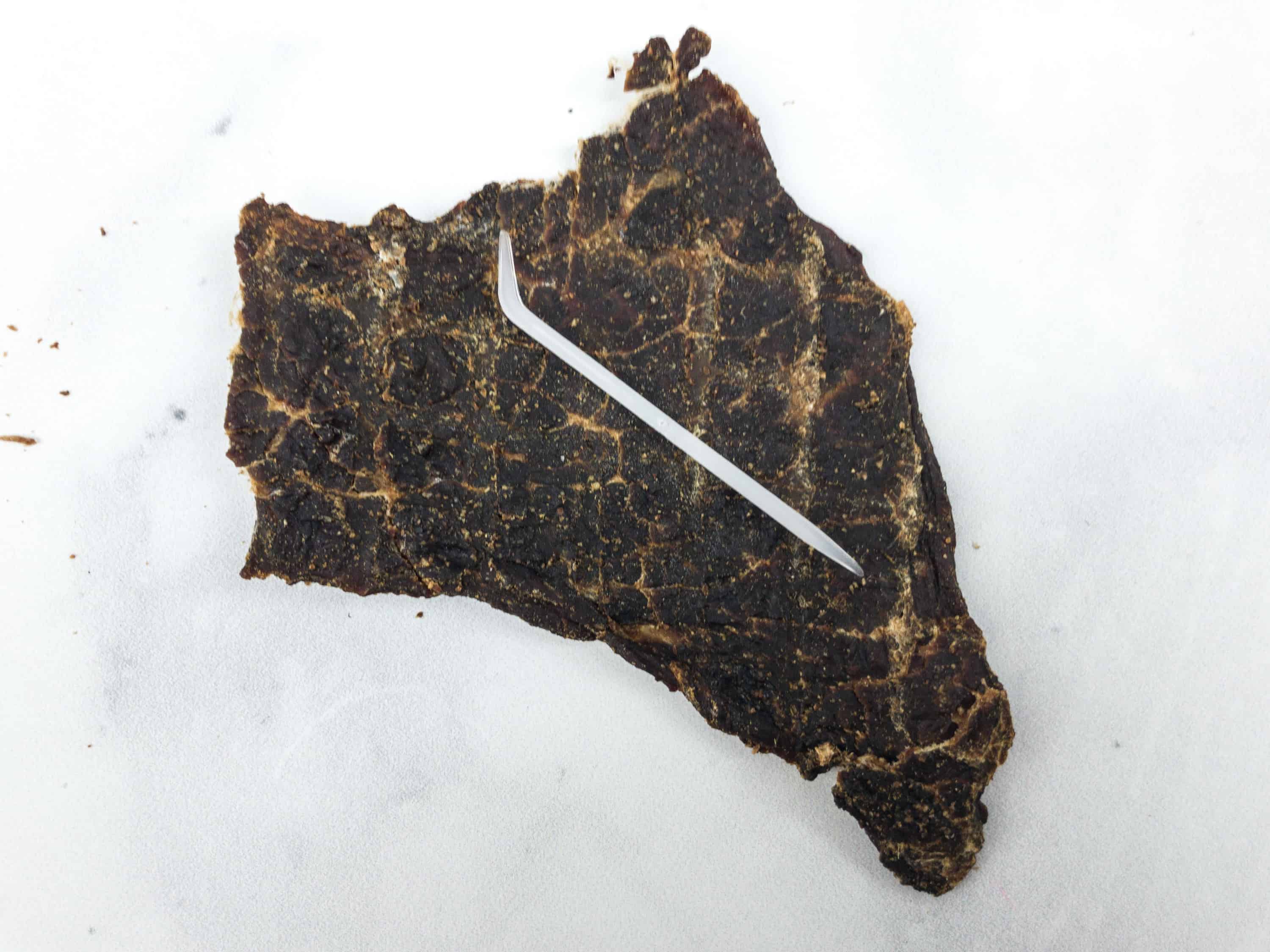 Each pack also comes with a disposable toothpick!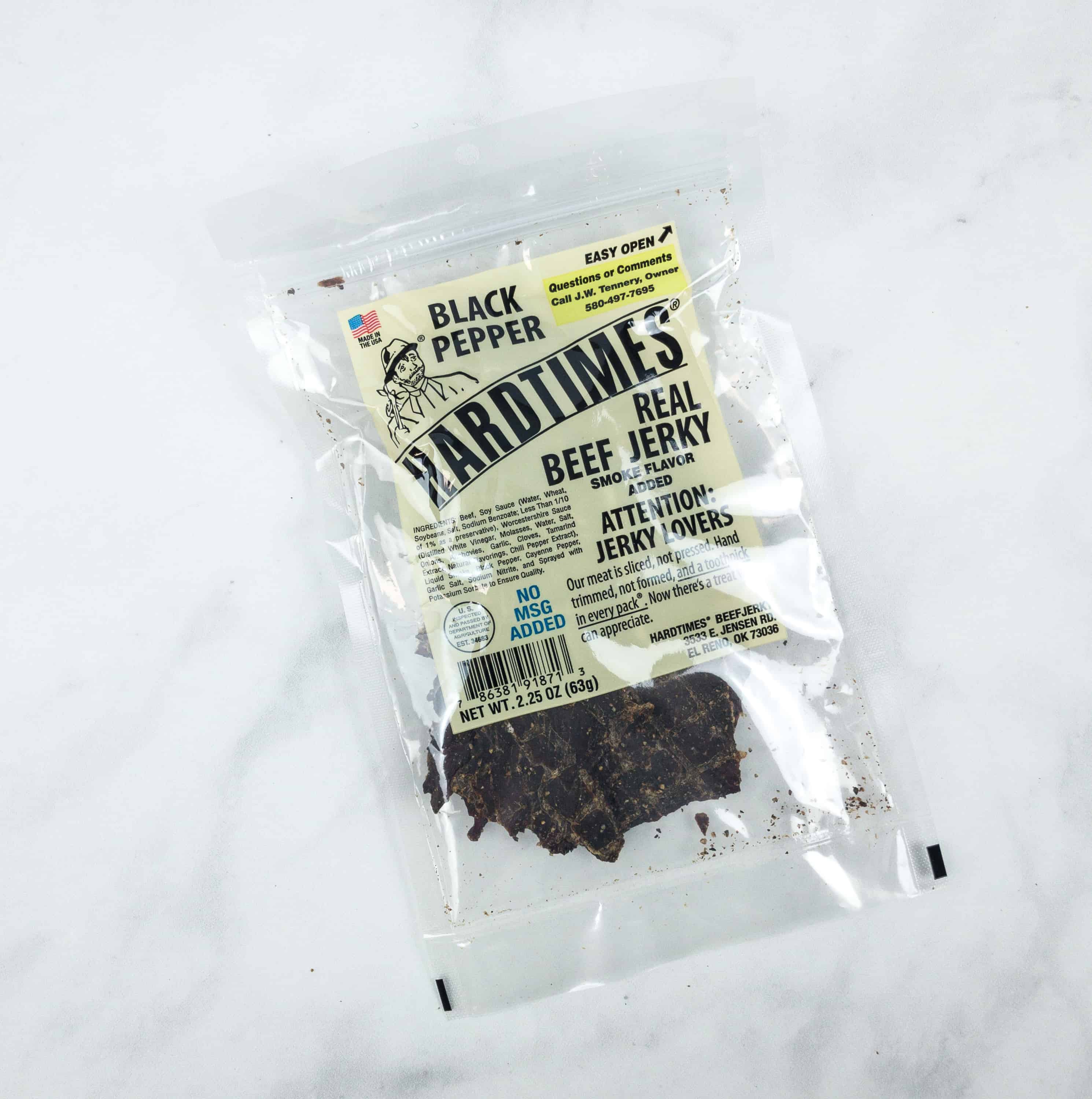 Hardtimes Black Pepper Real Beef Jerky ($6.25) More jerky from Hardtimes! This black pepper jerky doesn't have that much difference from the original flavored jerky, except for a little kick of spiciness in it.
The treats come in a resealable bag, making it a good on-the-go snack you can take any time, anywhere!
It is so meaty and is really a great source of protein!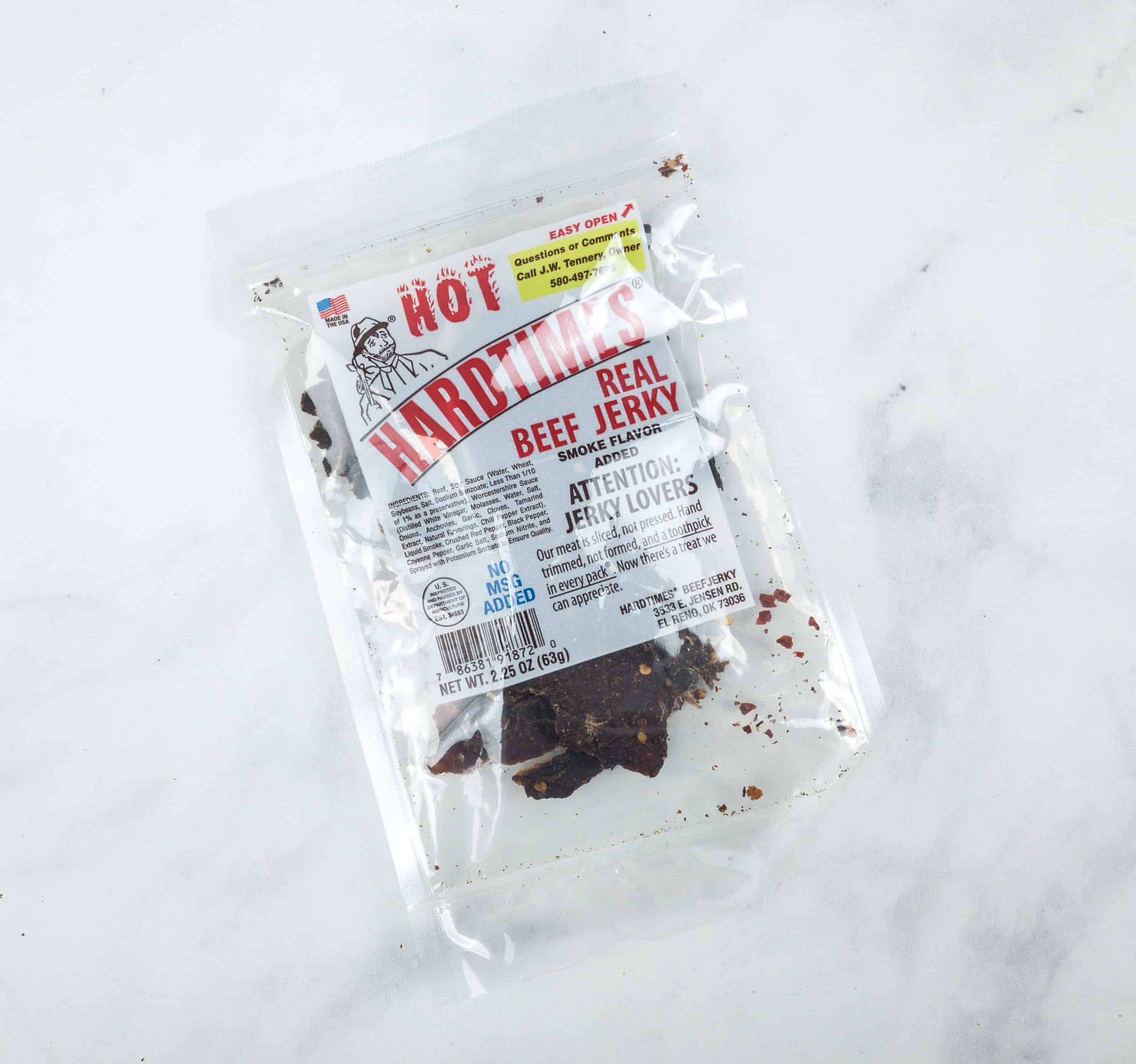 Hardtimes Hot Real Beef Jerky ($6.25) The Hardtimes Real Beef Jerky is available in three different flavors and I got all of them just in one box. This one is extra hot and goes well with a cold beer.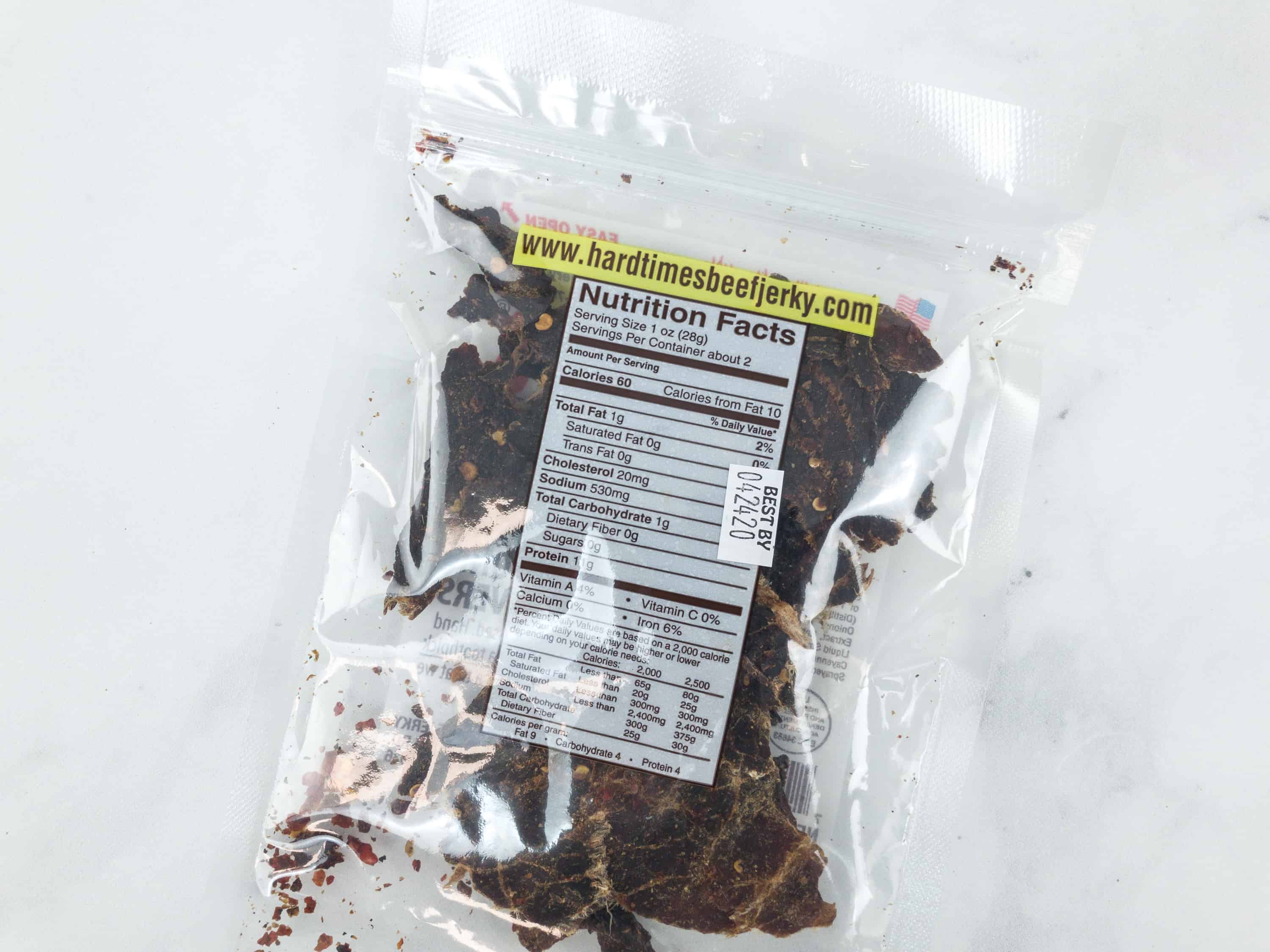 All the treats I got from Hardtimes jerky will expire on April 24, 2020. They have a long shelf life, but I'm 100% sure you will finish all of these quickly.
You'll even see bits of the chili seeds on the jerky!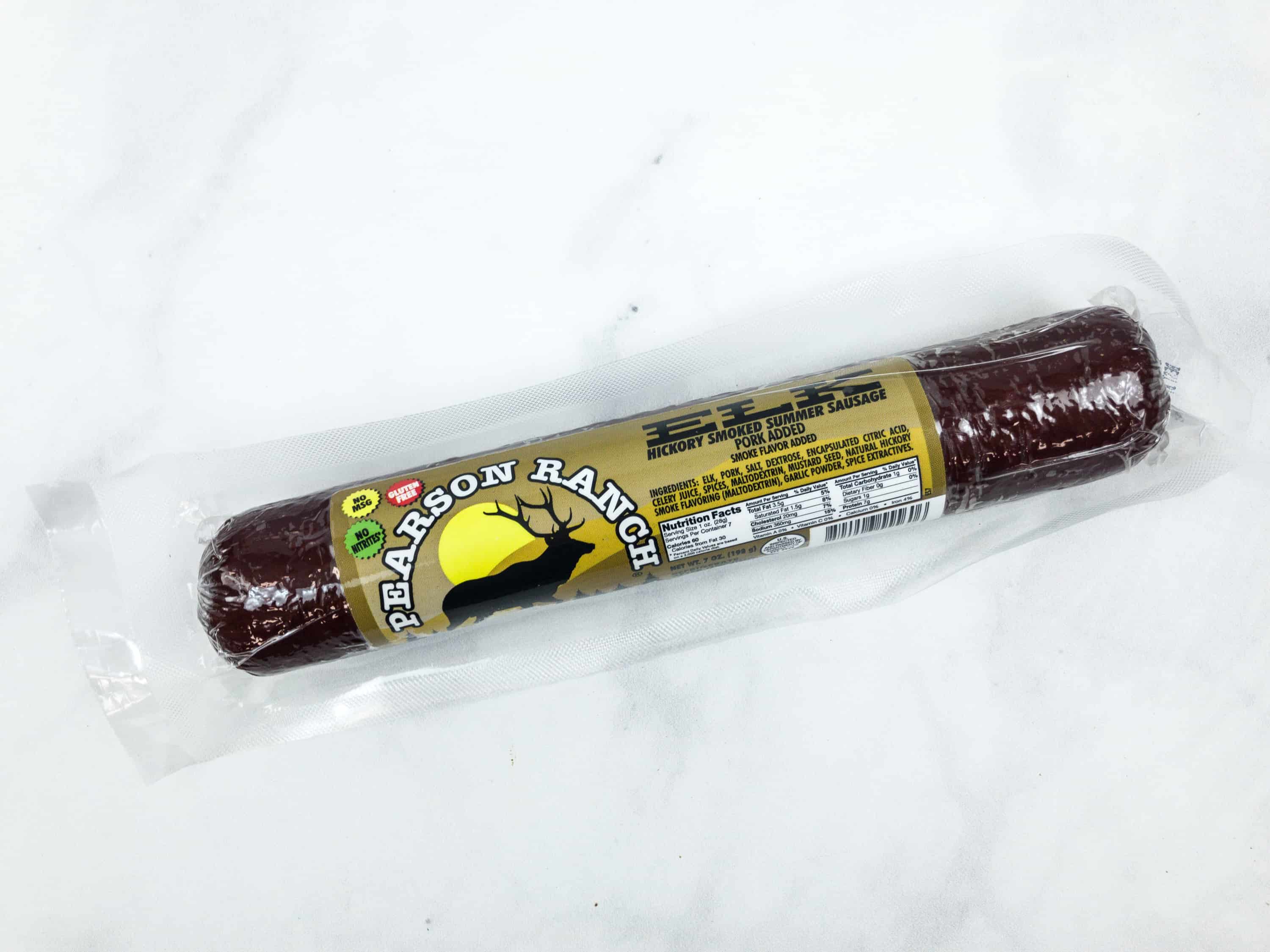 Pearson Ranch ELK Hickory Smoked Summer Sausage ($9.99) This sausage from Pearson Ranch contains premium elk meat, pork, brown sugar, sea salt, ground mustard, and natural smoke flavoring.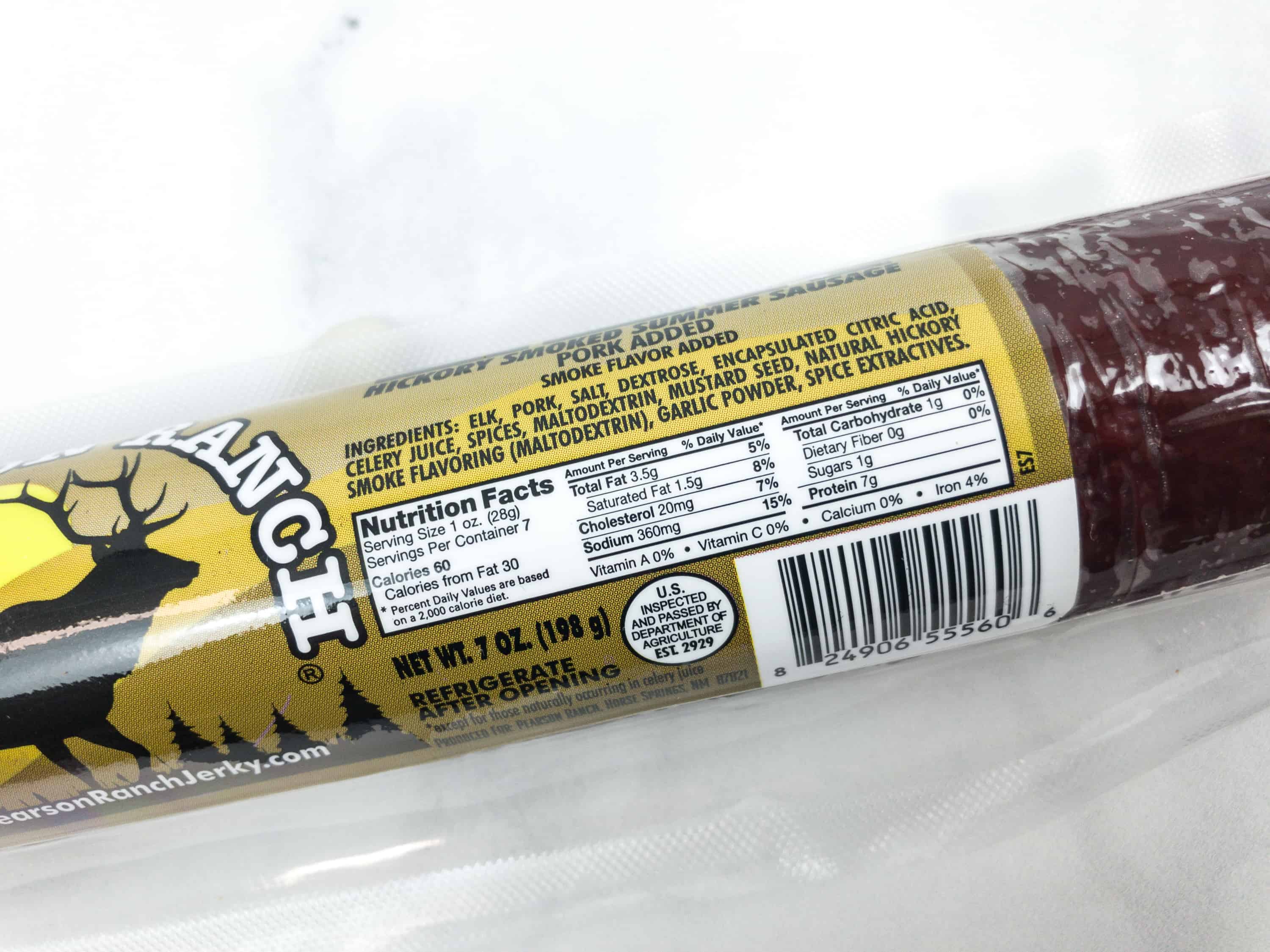 It does not contain MSG and nitrates, plus it's certified gluten-free.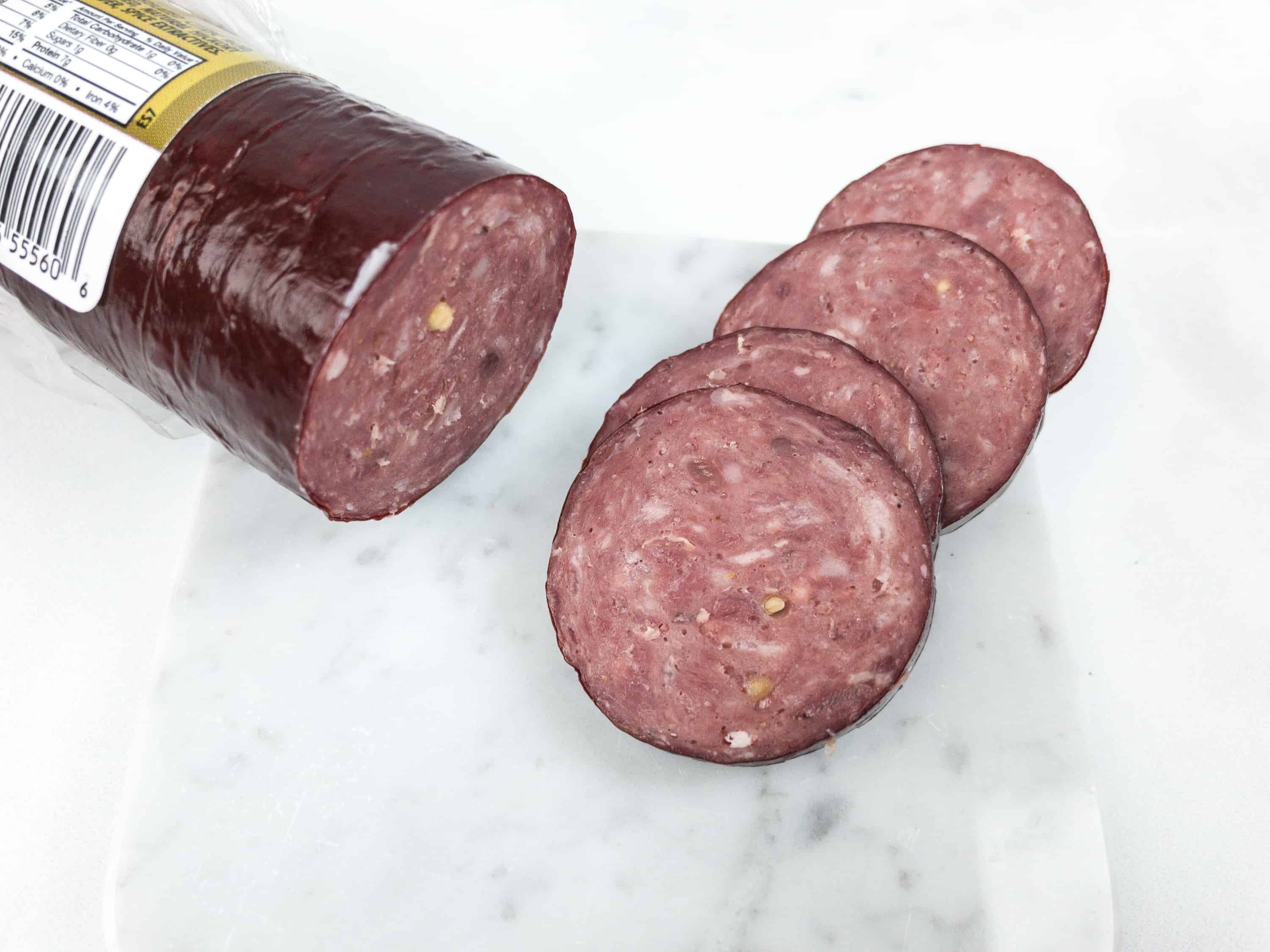 This scrumptious sausage is ready to slice and eat. These will go well with cheese and crackers!
This is my first box from Jerky Dynasty Club and it exceeded my expectations. Everything was super-premium and came fresh and tasty and they definitely delivered on a mix of premium, exotic, and gourmet in addition to a variety of textures and types. I really like all the meat we got this month, but my favorite were the bacons and the sausage. My wife gobbled up the jerky (maybe lose some of the hard sell to men on this one? Jerky is for every-body! But to be fair, we think some of the copy on the website may be left over from Father's Day). Some of the jerkies are great for snacking at home or after a gym workout, while others go well with drinks or for sharing with others. I'm looking forward to more unique and well-flavored snacks from this subscription!  FYI, they also offer an exotics only subscription!
What do you think of the Jerky Dynasty Club?