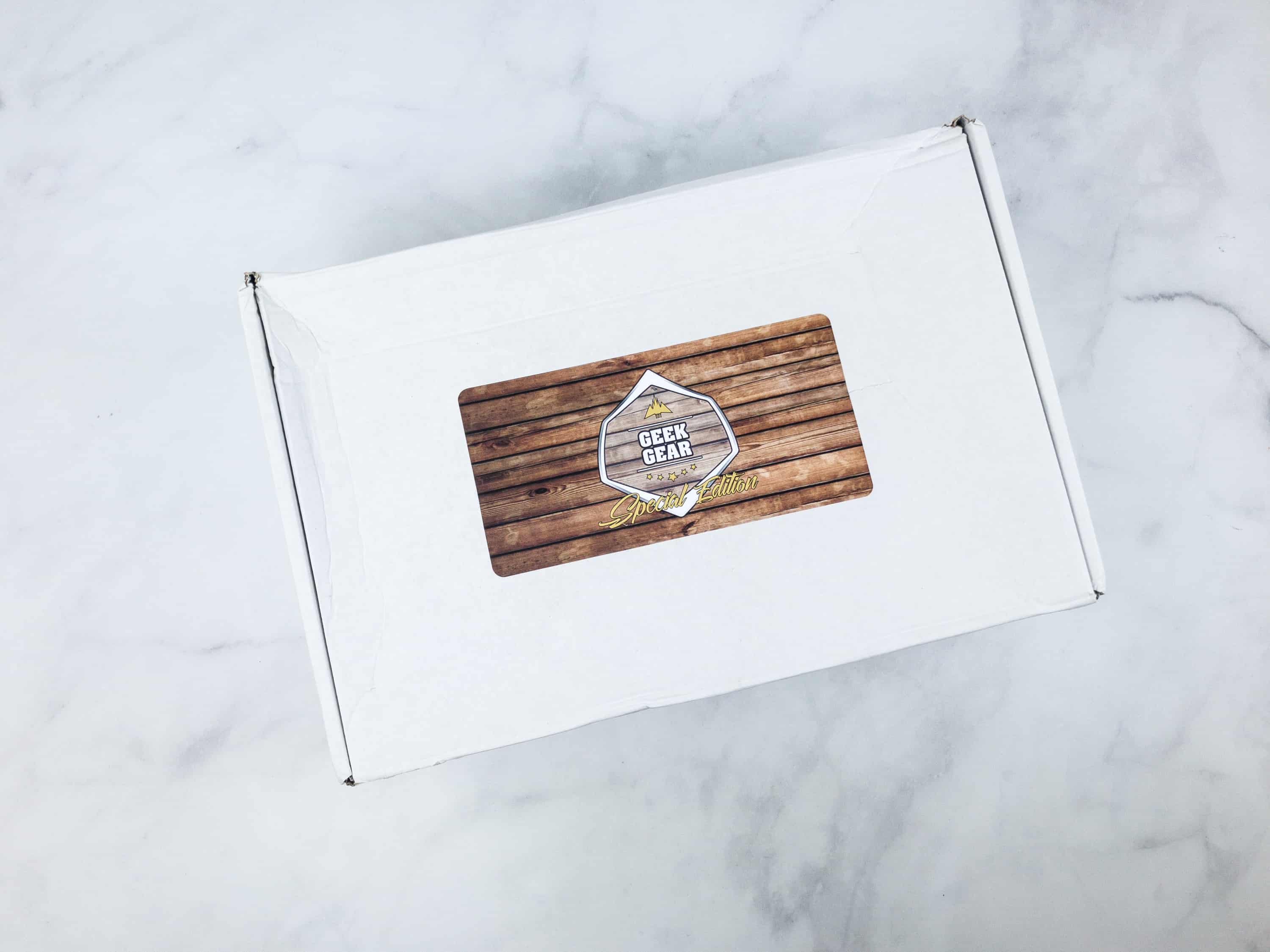 The Special Edition Classic GeekGear box isa bimonthly premium geek and pop culture subscription filled with licensed and exclusive premium merchandise ranging from some of the most iconic brands in the world. It has a promised value of over £90+ per box.
This isn't a limited edition box – it's a regular ubscription! This box is £44.99 every other month plus shipping – about $69 to ship to the US. Every Special Edition promises an exclusive shirt, an exclusive sweatshirt or hoodie, an exclusive Displate, and 3 or more other premium products.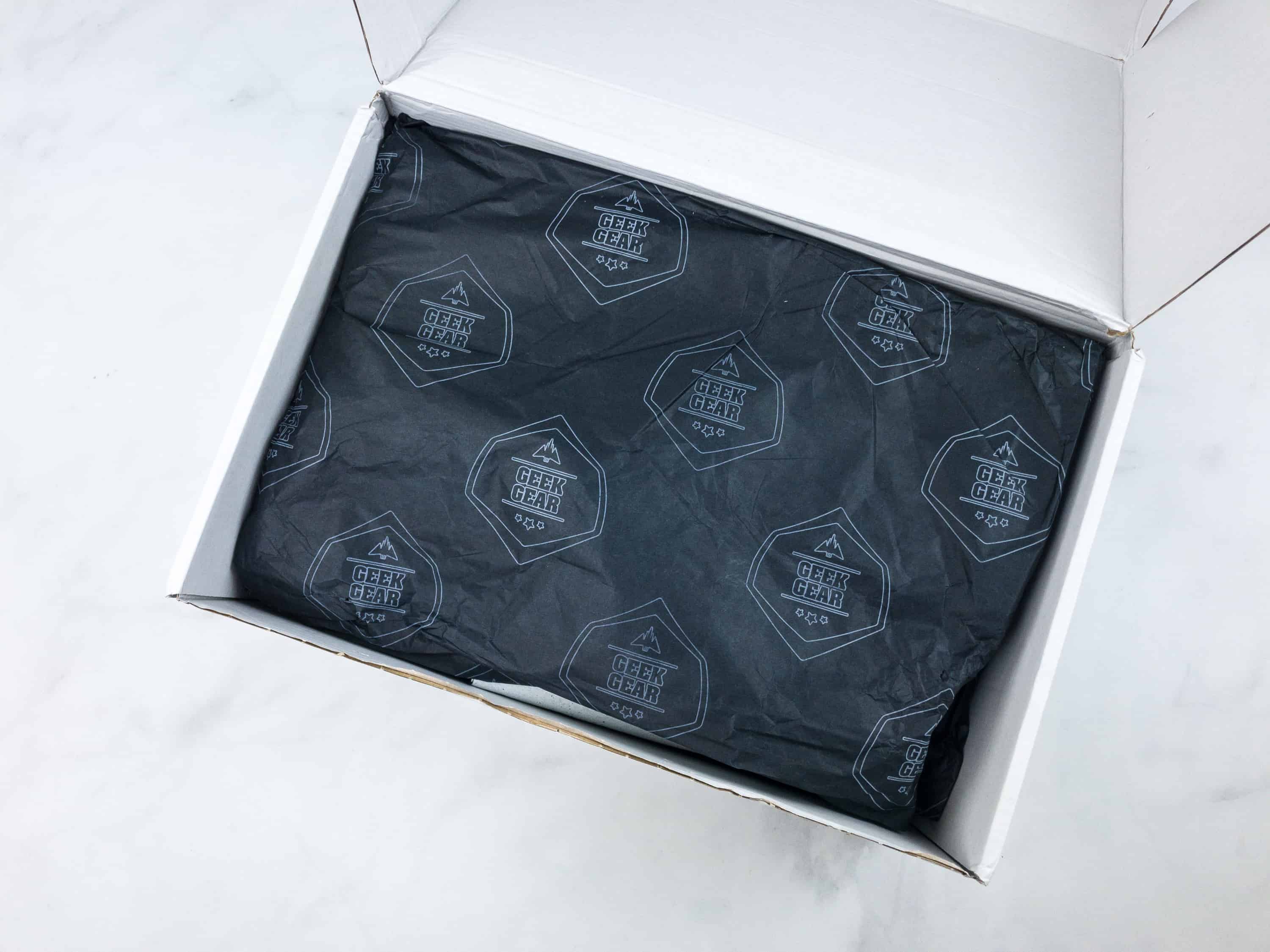 Everything is wrapped in a black tissue paper with the Geek Gear logo.
DEAL:  Save 10% on your first month! Use coupon code NEWSUB10.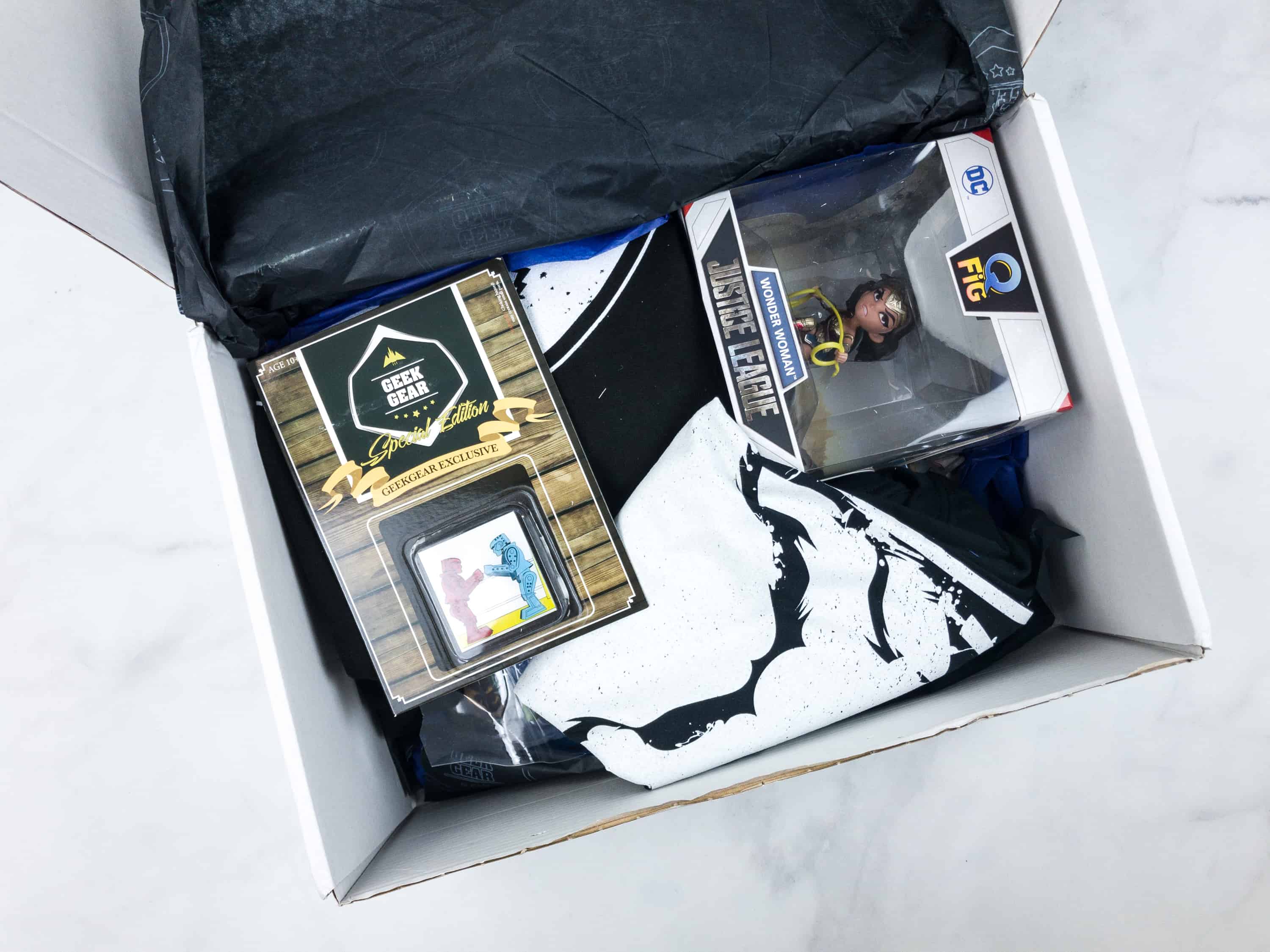 The contents look geeky!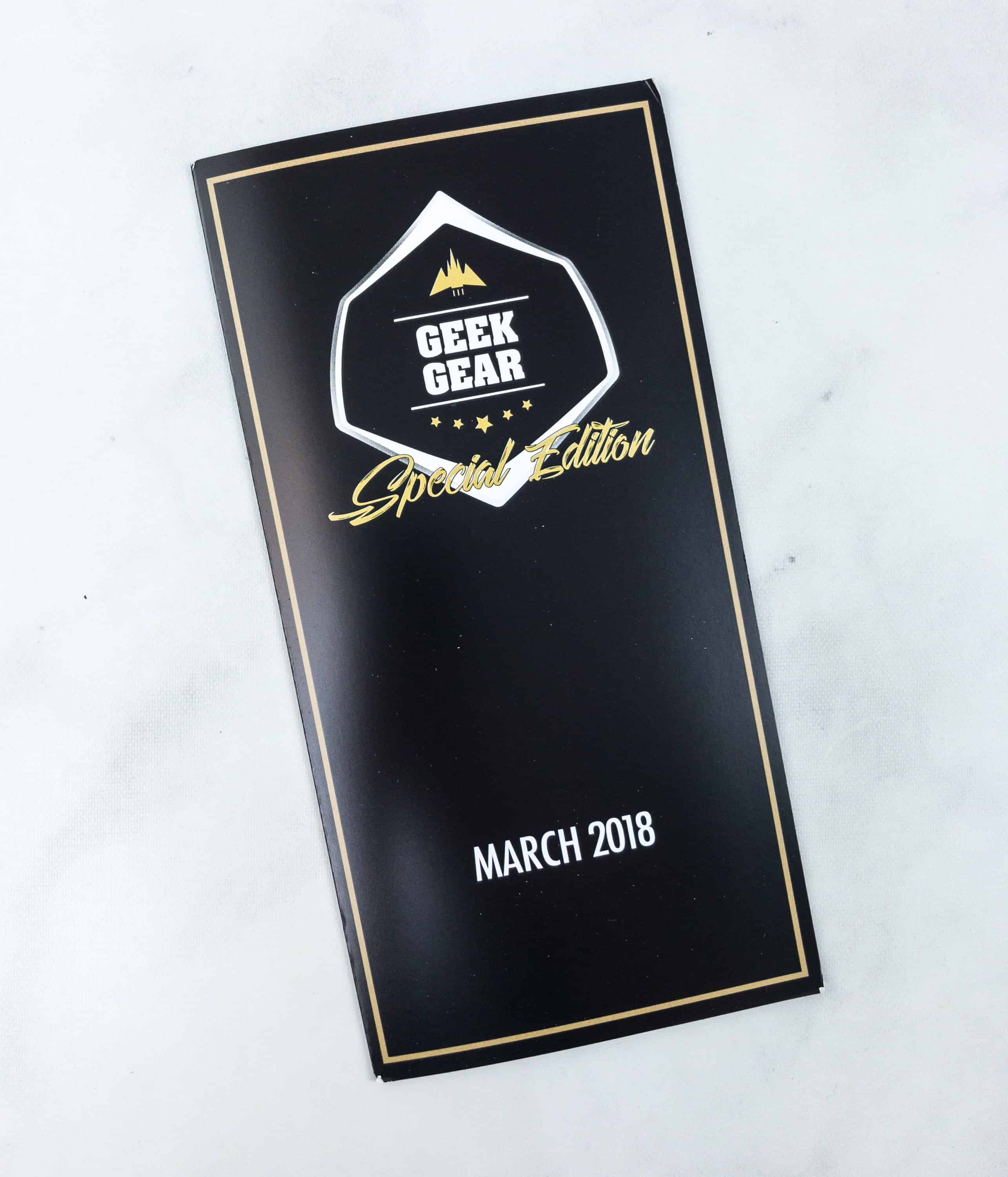 A tri-fold pamphlet is included, which gives more information about this month's box contents.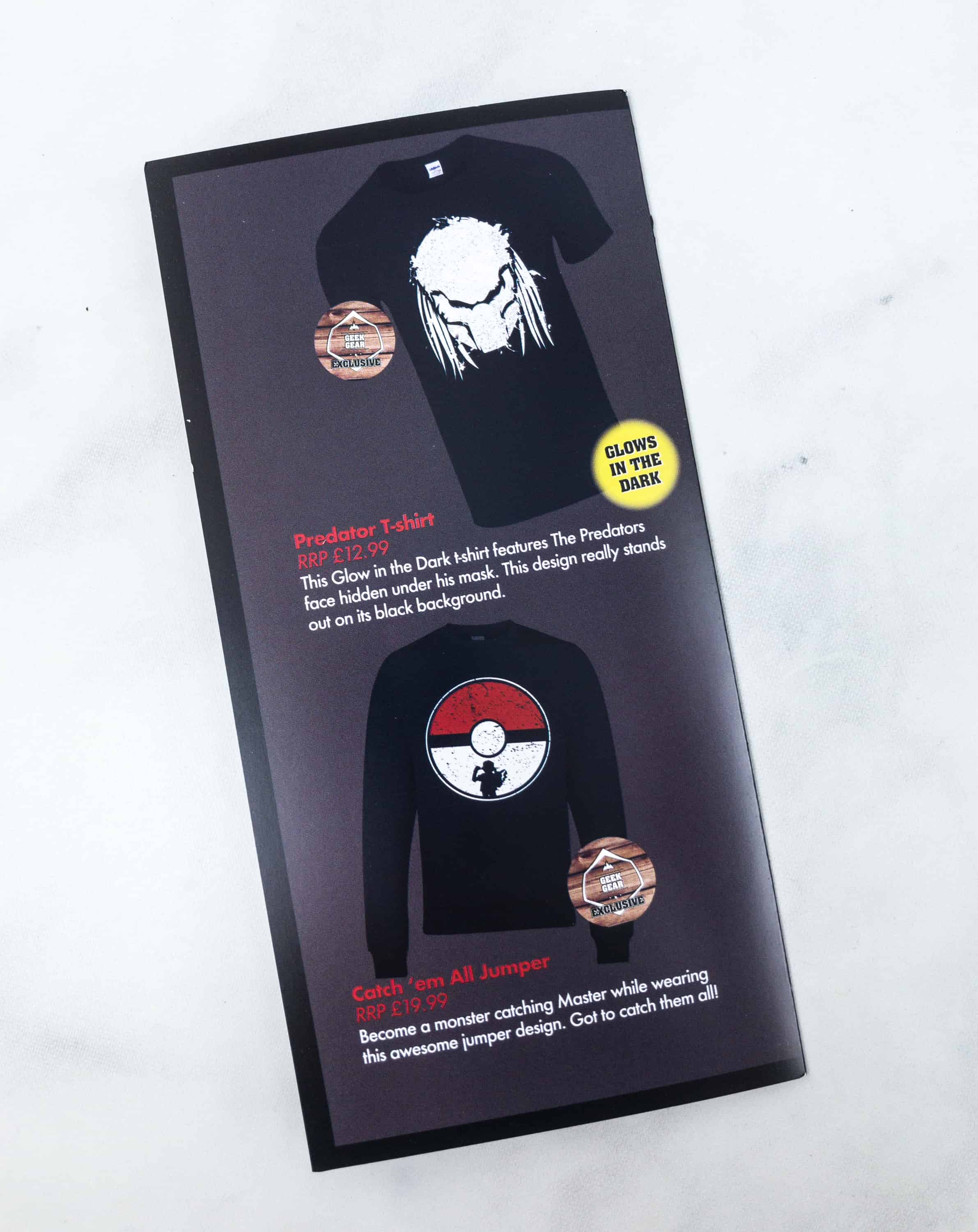 One side of the pamphlet shows some wearables that we got for this month.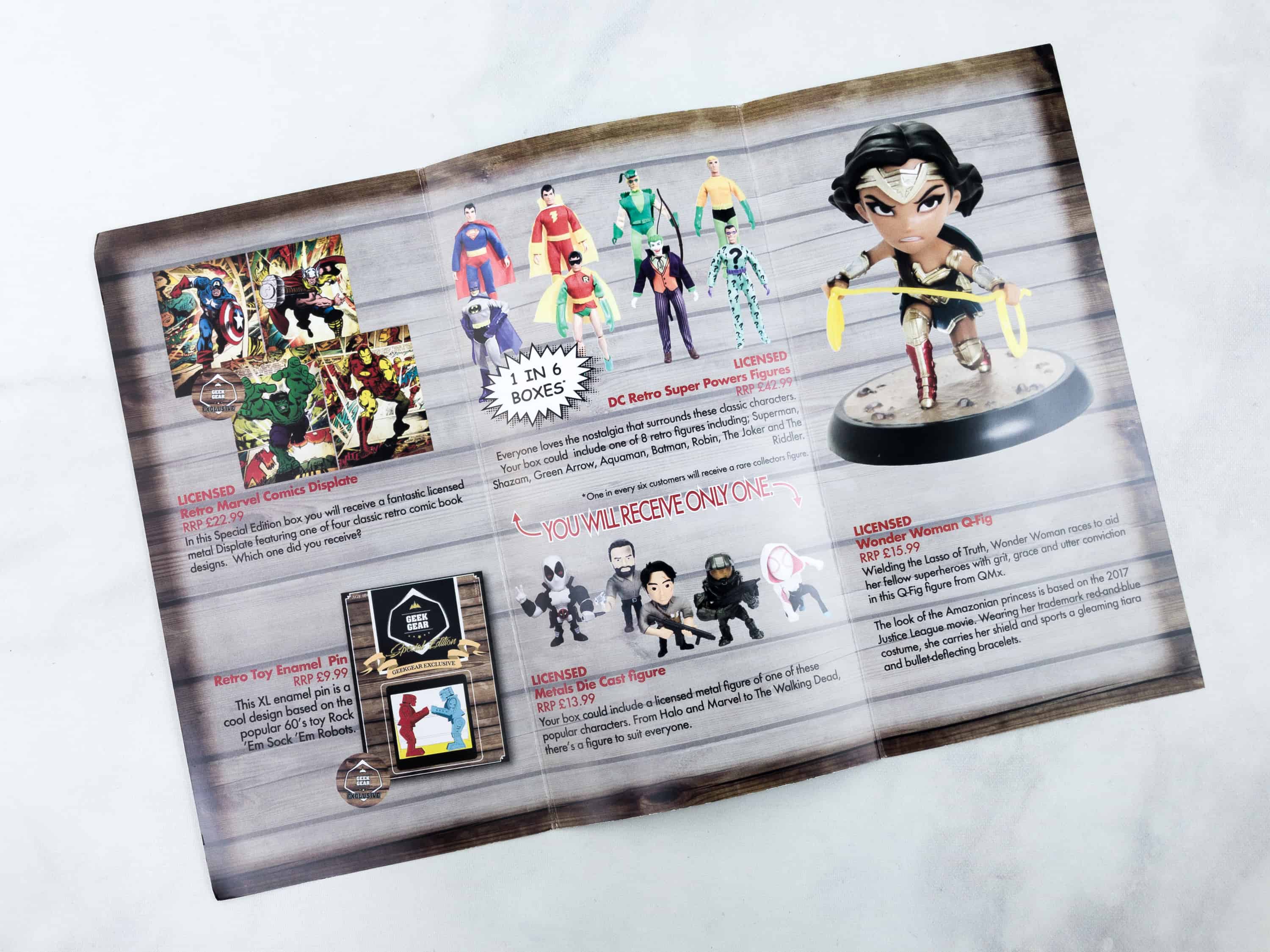 It gives you a full list of all the items in your box.
Everything in my box!
Note that the prices in this review are converted to USD from the prices in the card.
Retro Toy Enamel Pin ($13.95) This XL-sized pin features the red and blue fighting robots from the 60s game, Rock'Em Sock'Em!
The pin is made with the highest quality soft enamel, and limited only to 250 pieces! Also, a hard plastic fastener guarantees the pin to remain in place.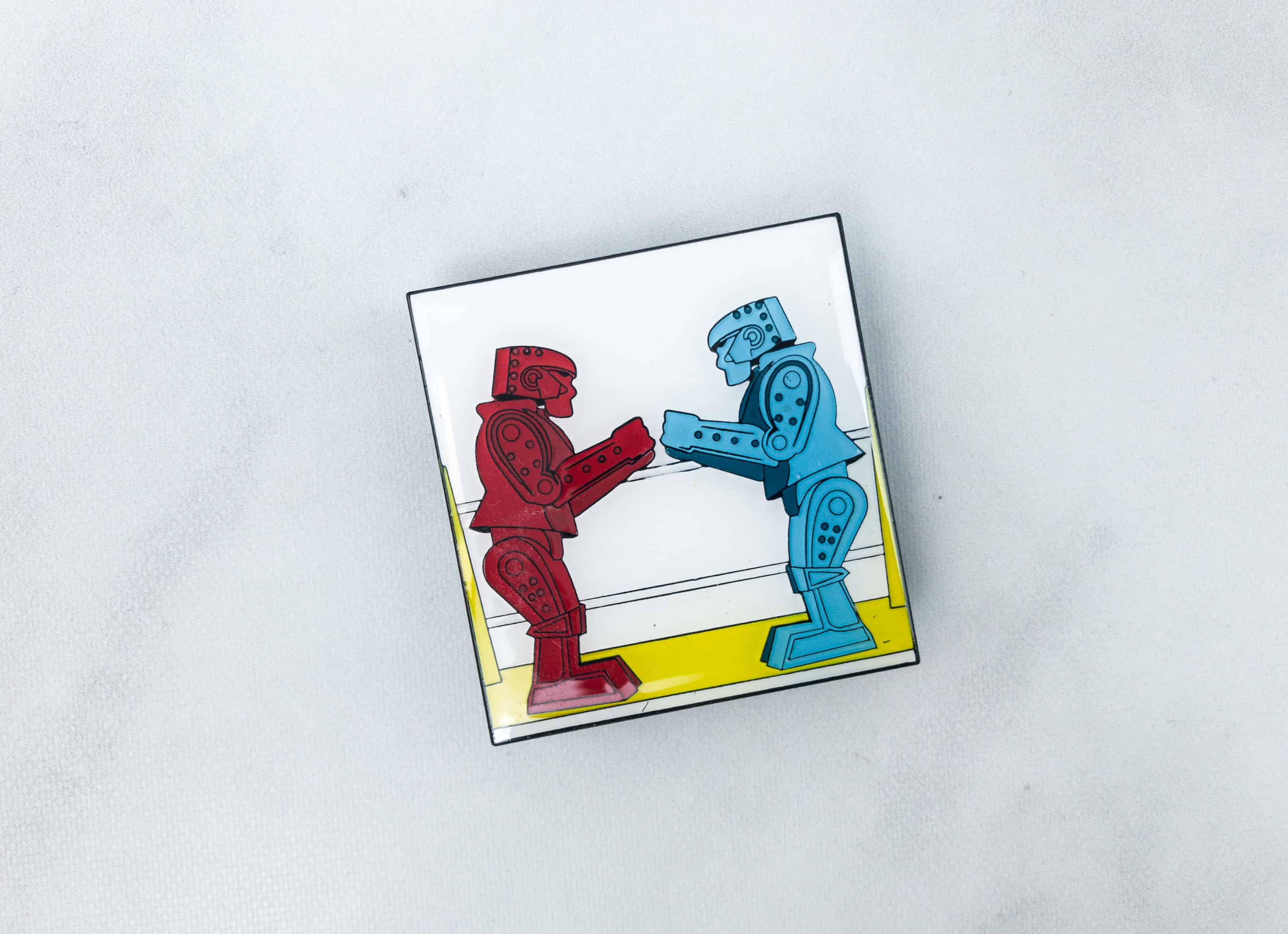 The two fighting robots are Red Rocker and Blue Bomber, which are mechanically manipulated by the players, and the game is won when one player knocks the head off of the opponent.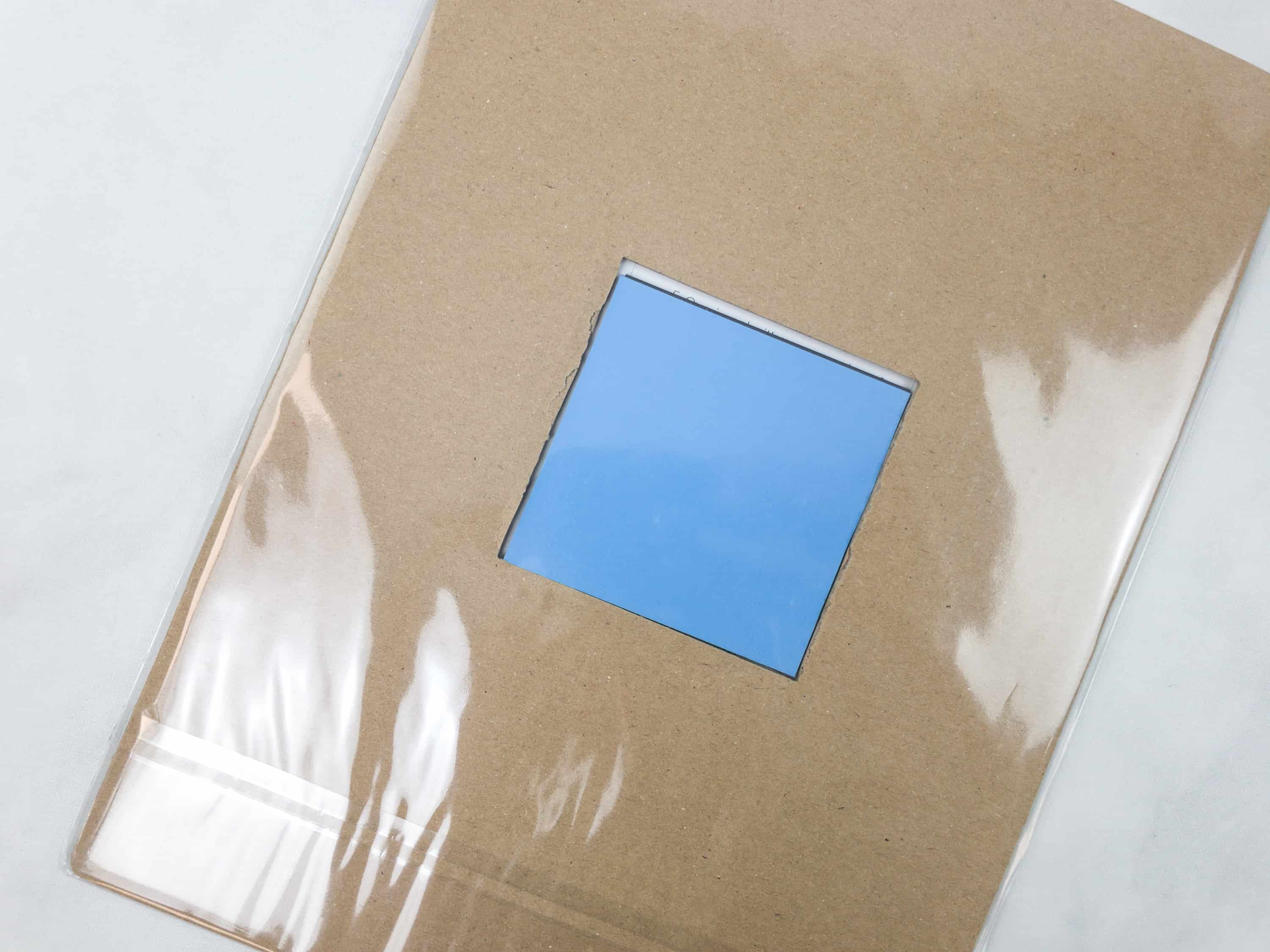 Retro Marvel Cosmic Displate ($32.10) Displates are exceptional magnetic posters handcrafted by talented artists.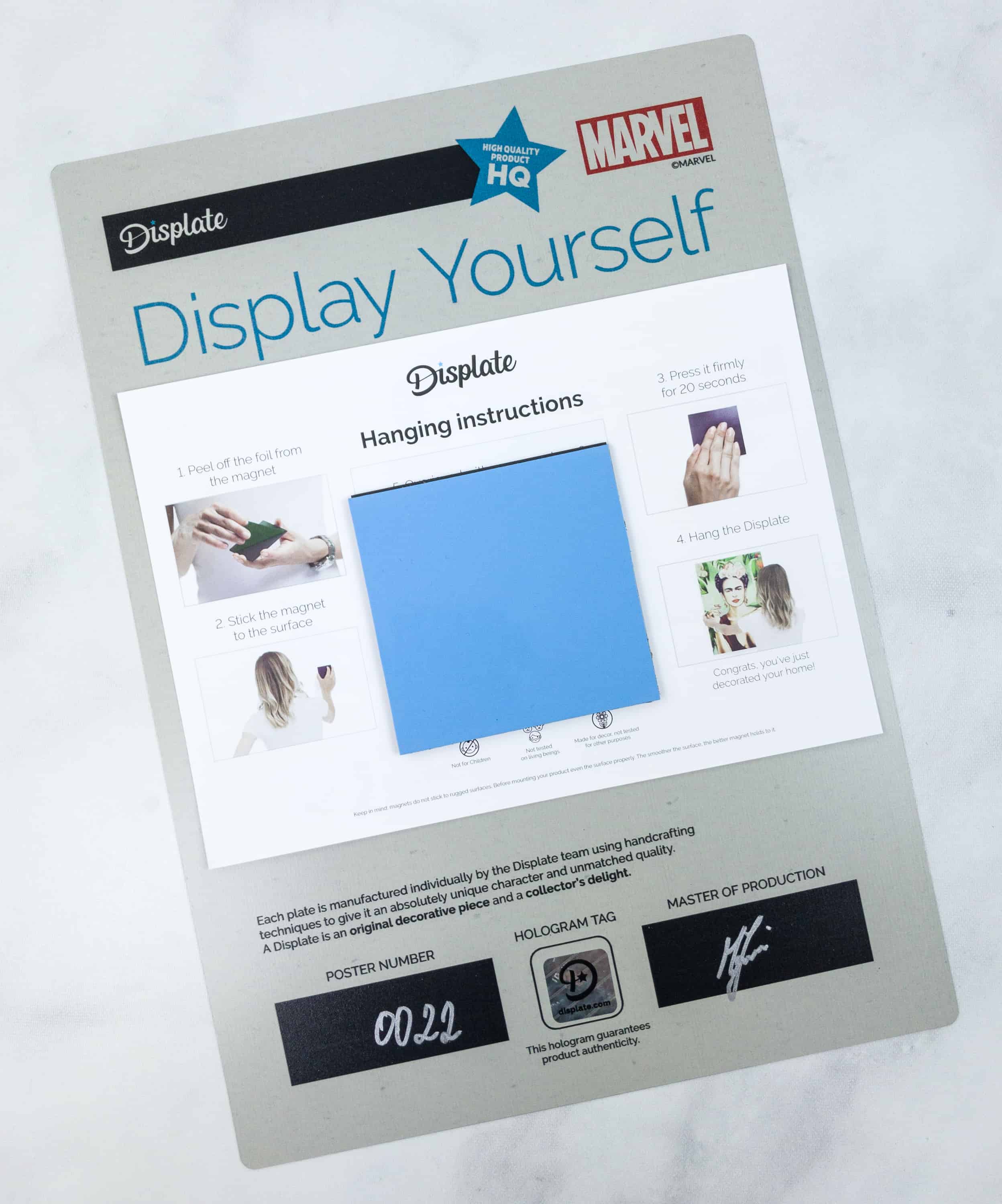 The plate comes with an easy magnet mounting system, so hanging it up is easy. The packaging also comes with easy to follow hanging instructions.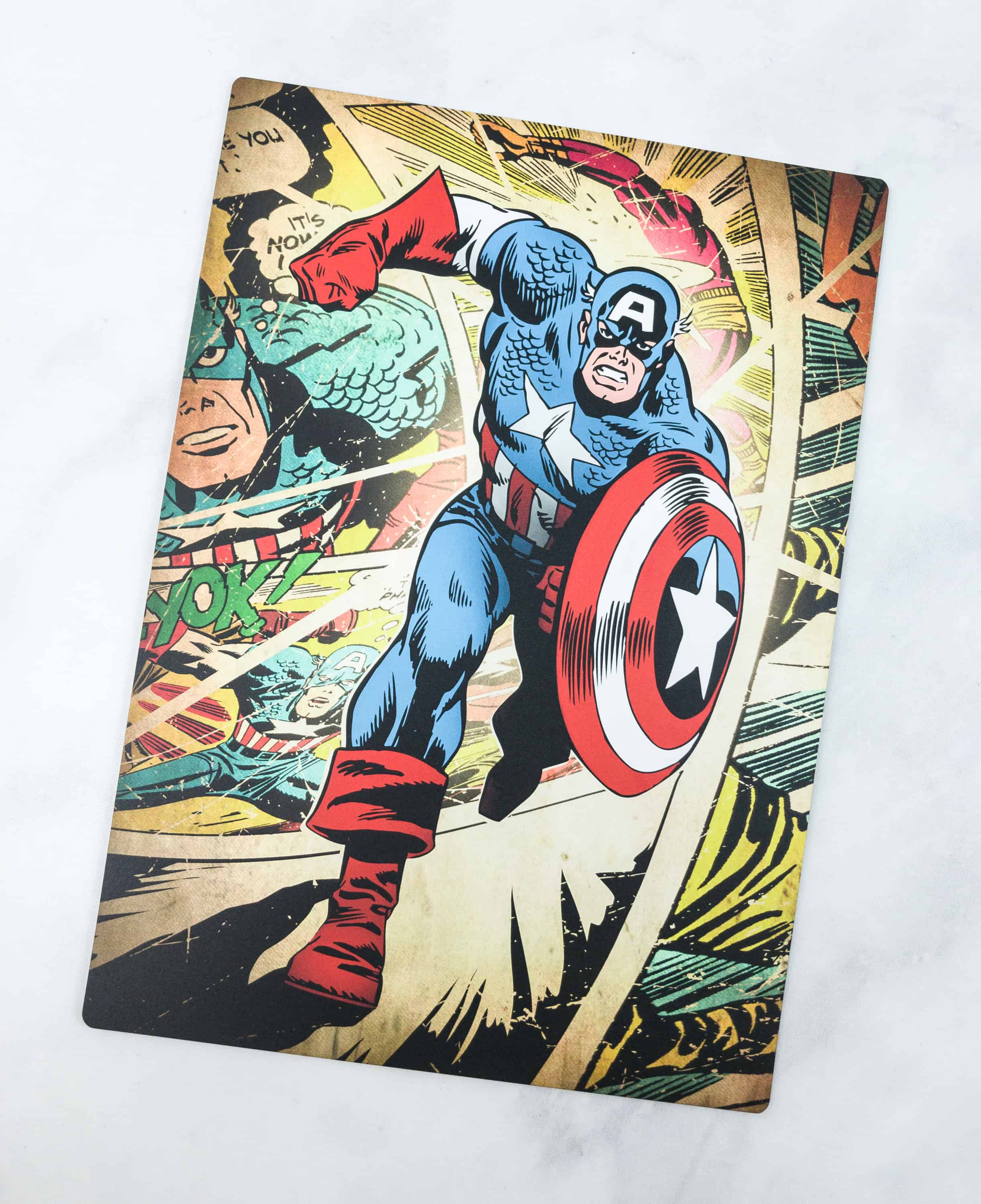 For this special edition box, we got a licensed retro Marvel Displate. There are 4 designs available: Captain America, Ironman, Thor, and the Incredible Hulk. We got Captain America and he's donning his classic superhero outfit based on the American Flag.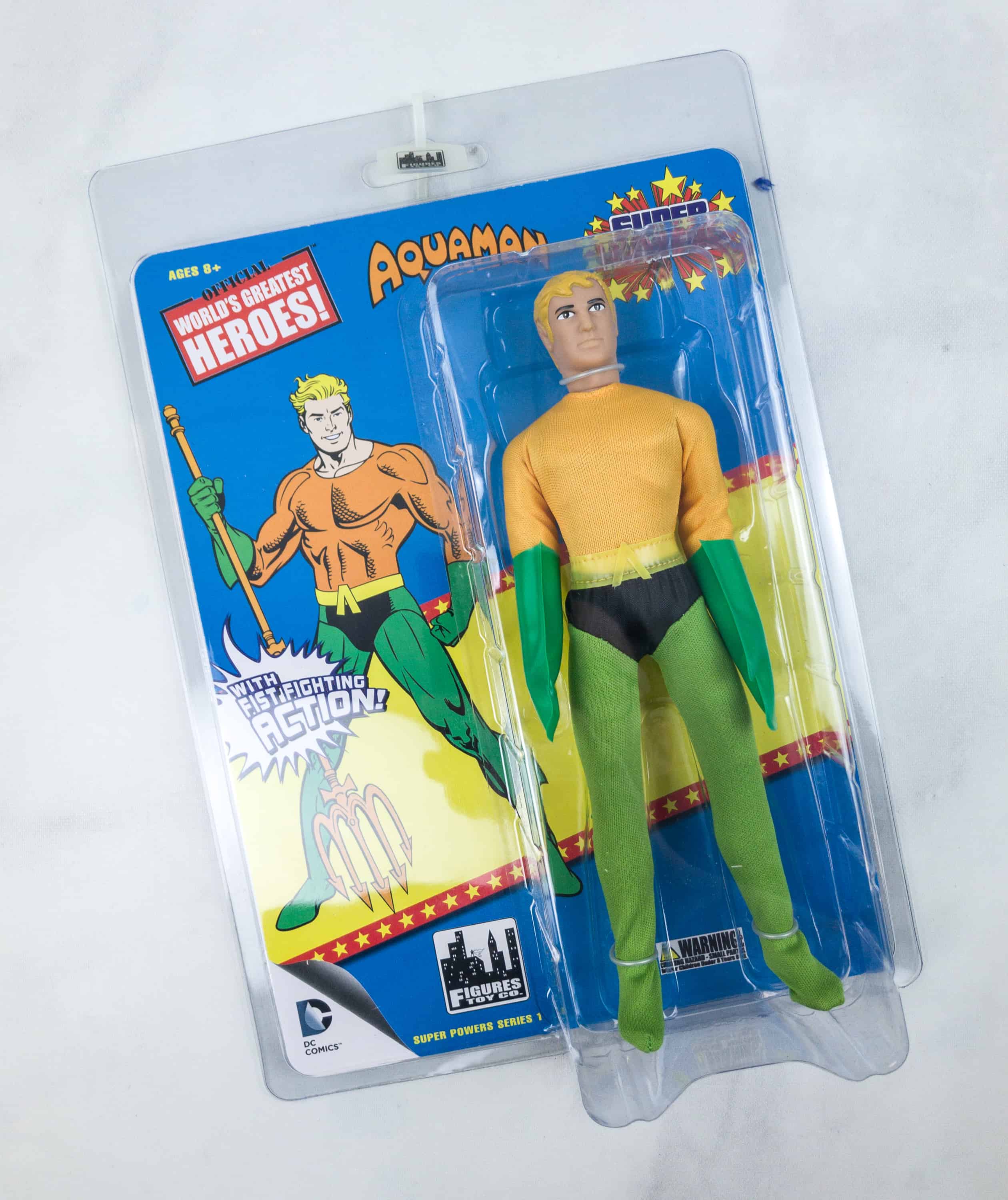 DC Retro Superman Powers Aquaman Figure ($60.03) Subscribers can get either a DC retro Superpowers figure (1 out of 8) or a metals die-cast one that features characters from Halo, Marvel, or the Walking Dead (1 out of 5). We got a DC retro figure of Aquaman!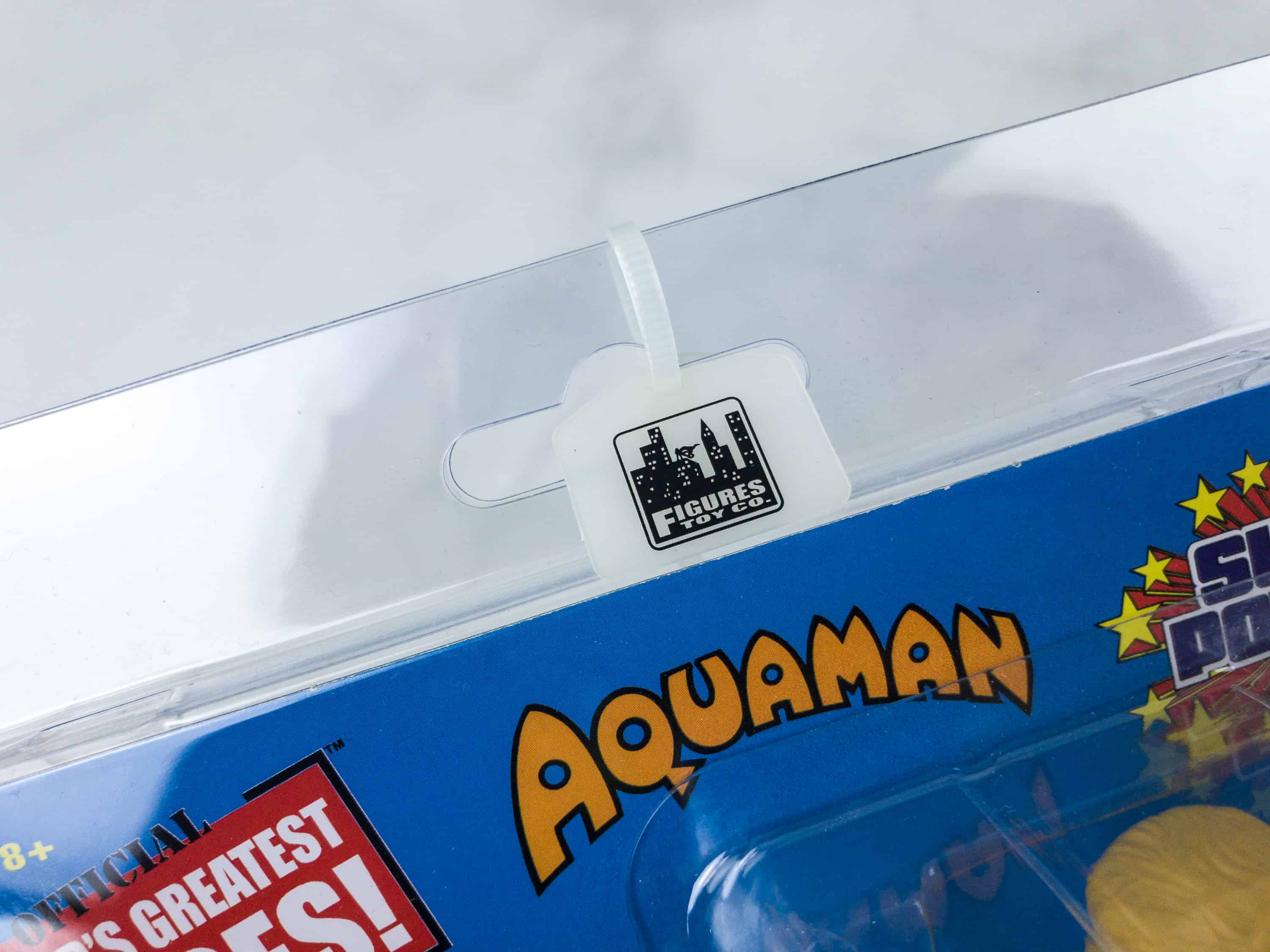 Aquaman is a 1960 animated TV series from DC featuring the hero who can breathe underwater and control fish and other underwater life for up to a minute.
The back of the package features the other figures you can get aside from Aquaman: Shazam!, Green Arrow, Superman, Robin, The Joker, The Riddler, and Batman!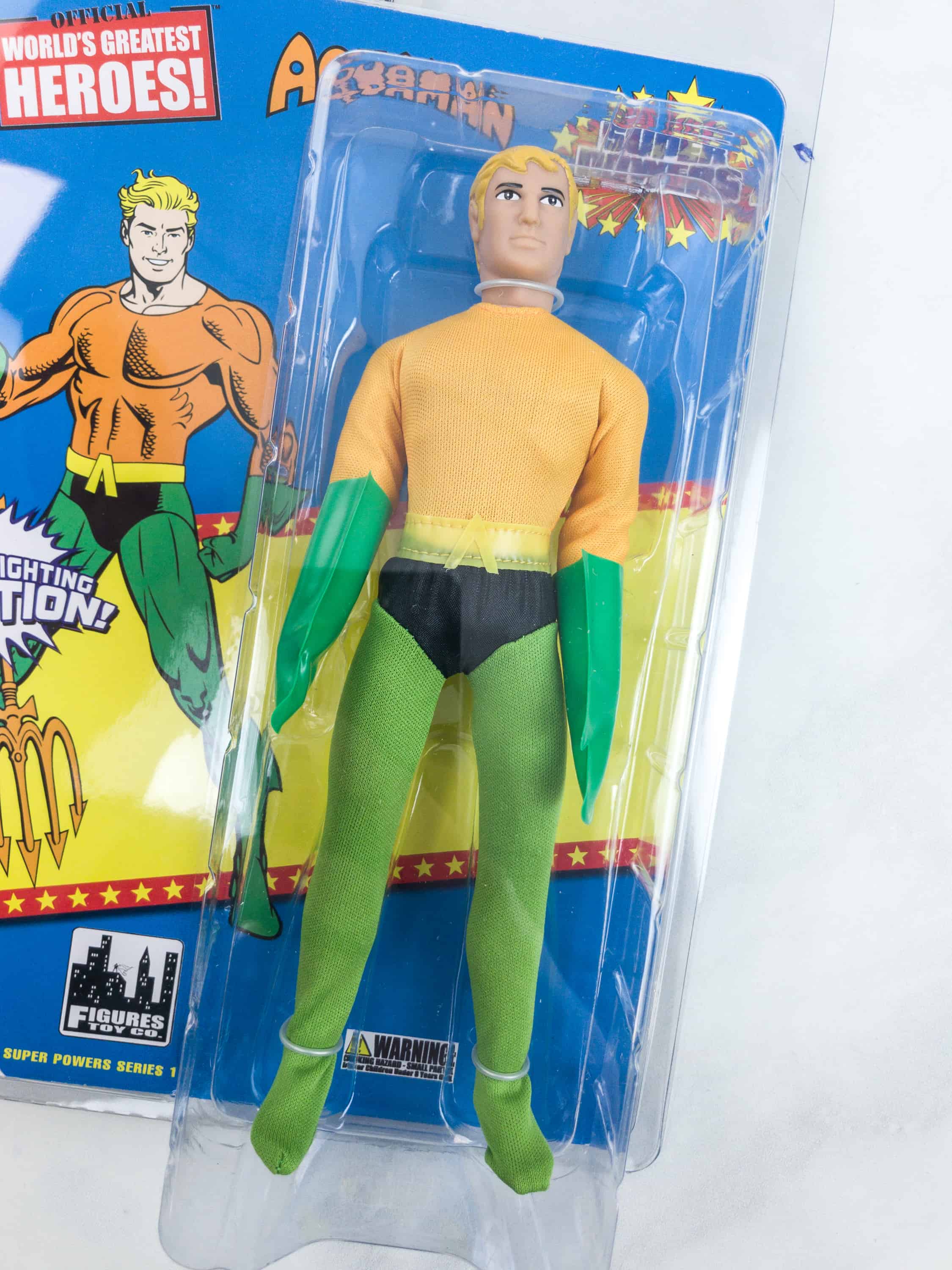 This Aquaman appearance is from the 60s. He is wearing orange and green fitted suit, with a wide belt that bears a letter A as buckle. Also, the figure can throw a strong one-two punch!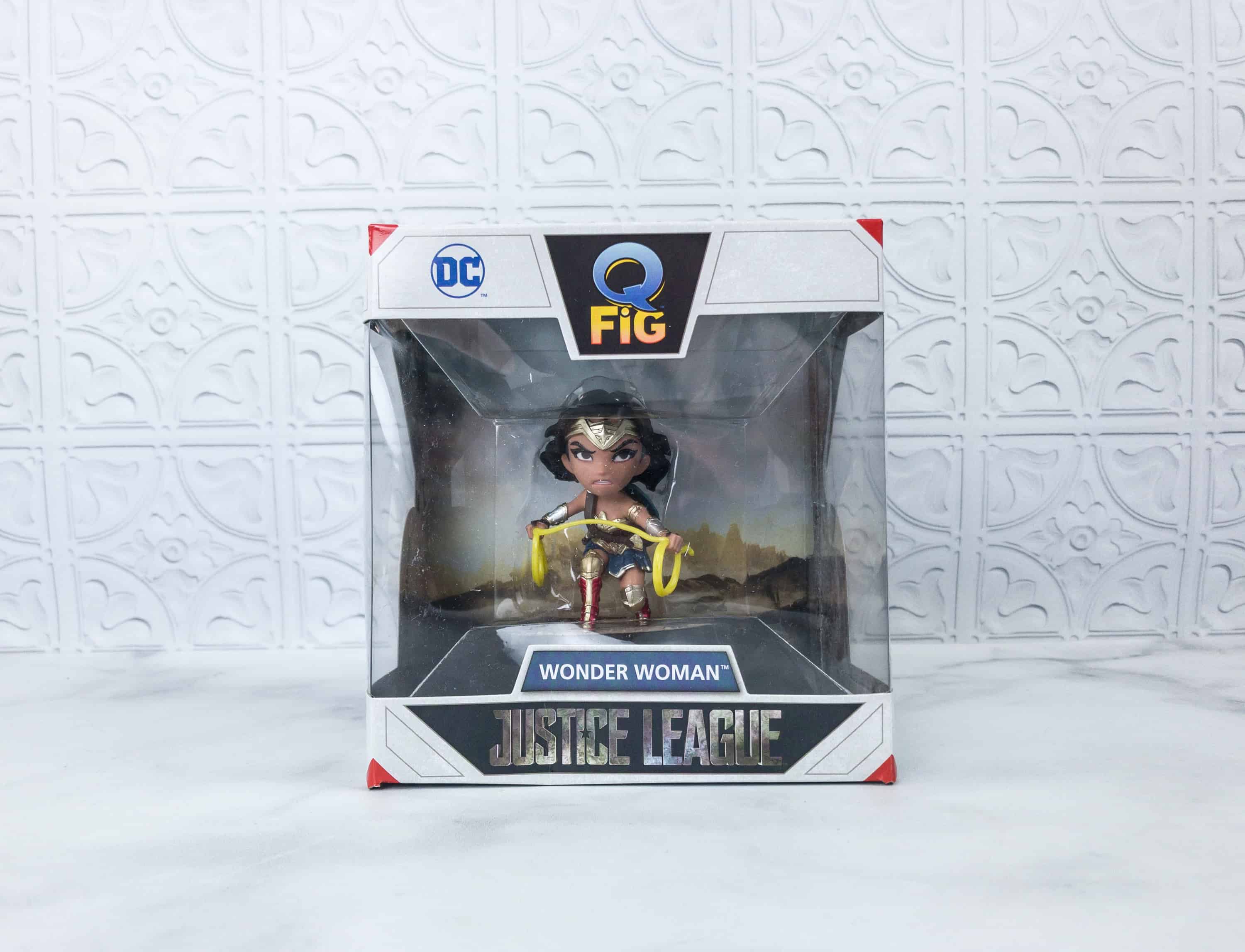 Wonder Woman Q-Fig ($22.33) The look of this figure is based on the 2017 movie as opposed to most items in this box that are all looking retro!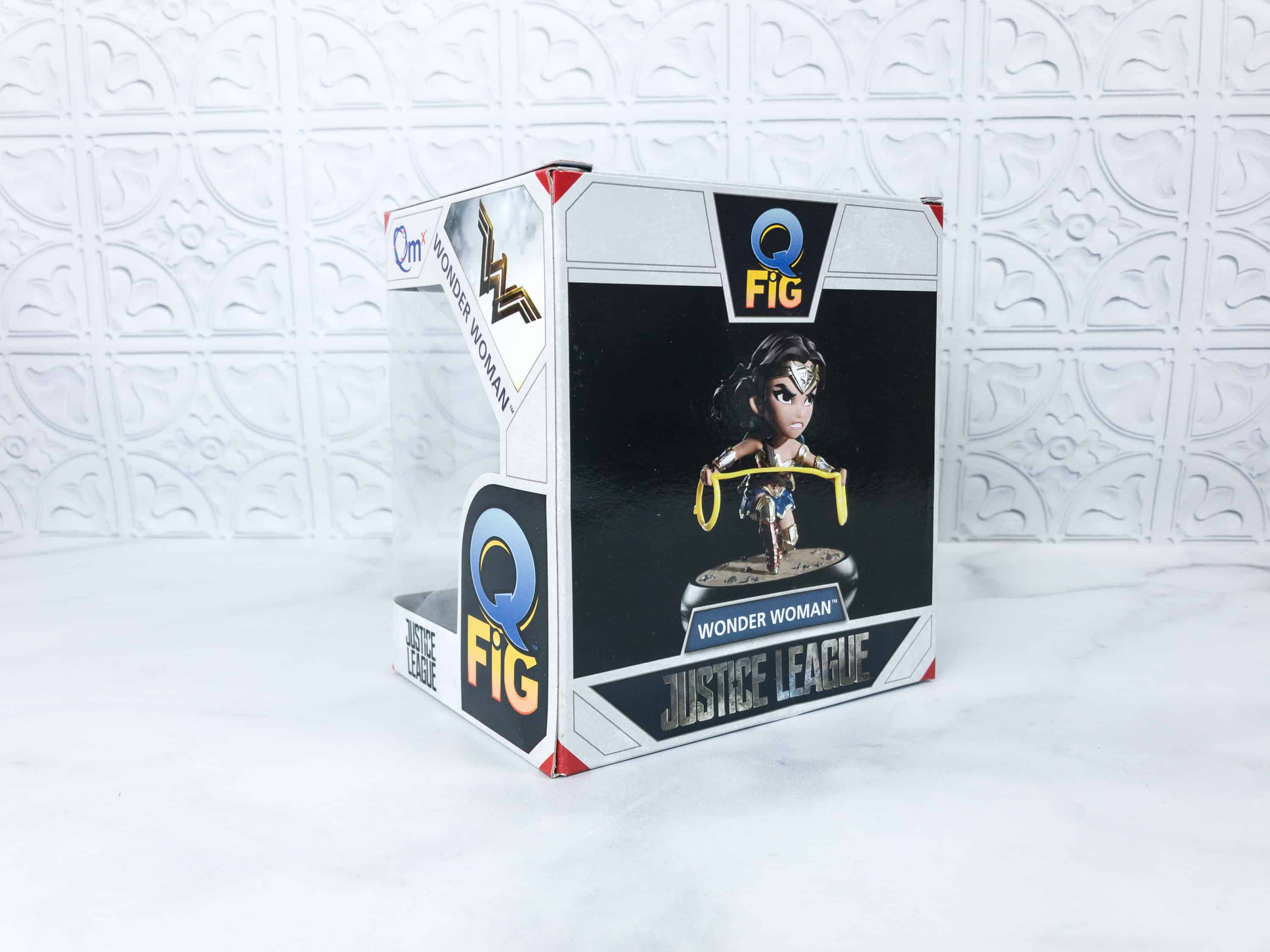 I'm happy to get another Wonder Woman figure as it is my favorite DC movie so far!
The figure is wearing the red-and-blue costume while wielding her Lasso of Truth.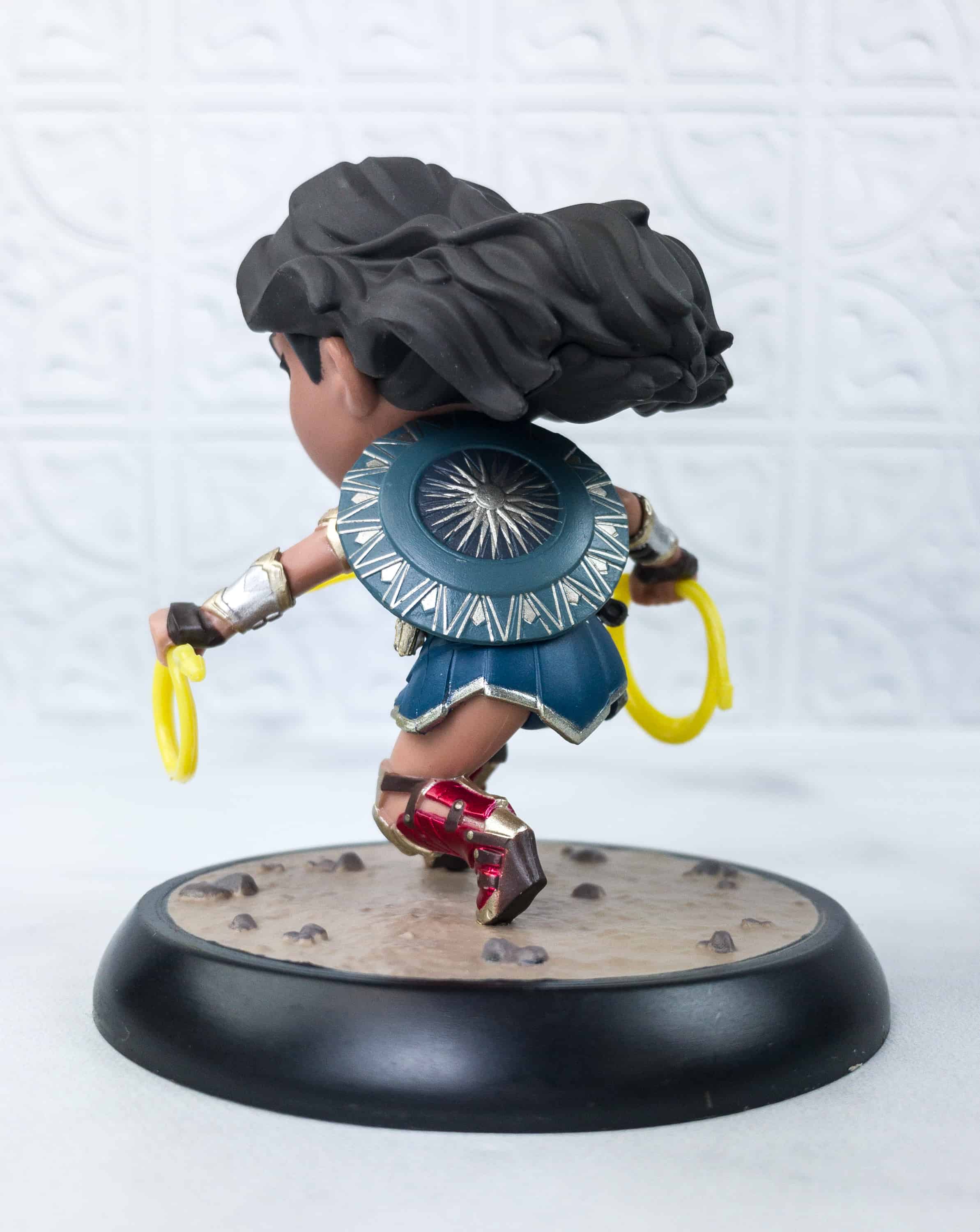 On her back, she carries her trusty shield, and I don't see her sword anywhere with this figure.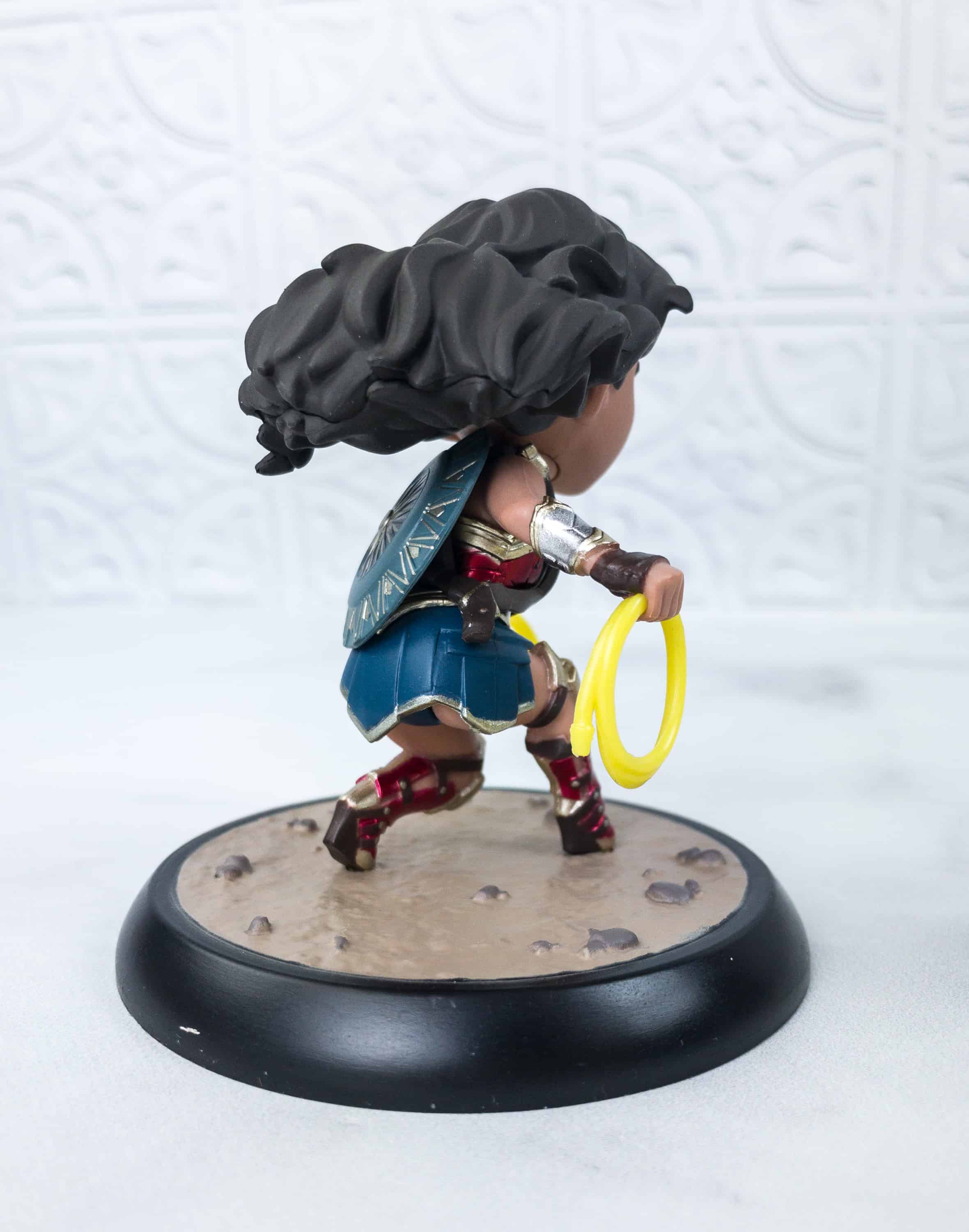 Her bullet-deflecting bracelets are so shiny, it really captures your attention!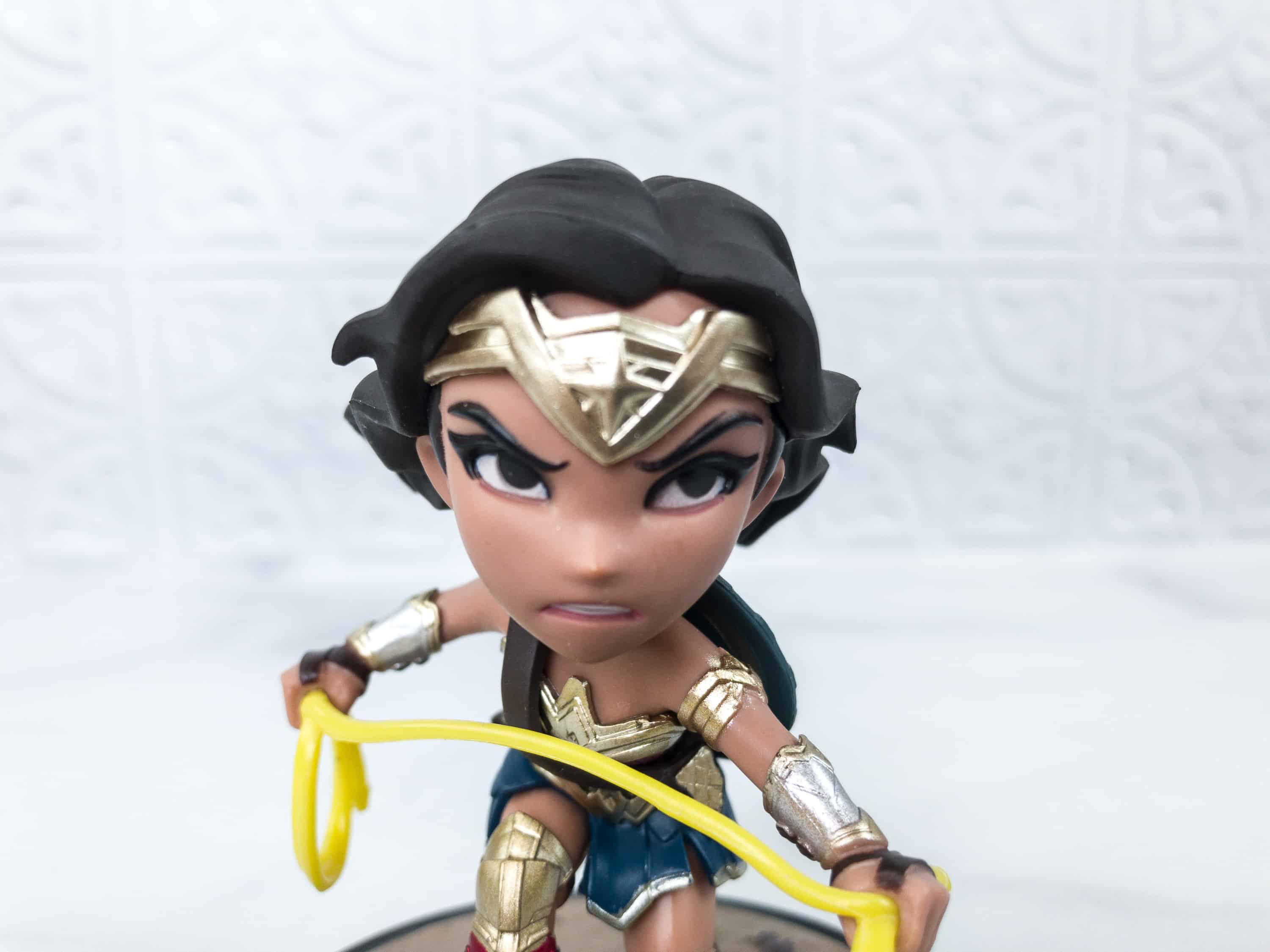 While on her forehead, she wears her gleaming tiara. Our heroine looks so ready for combat!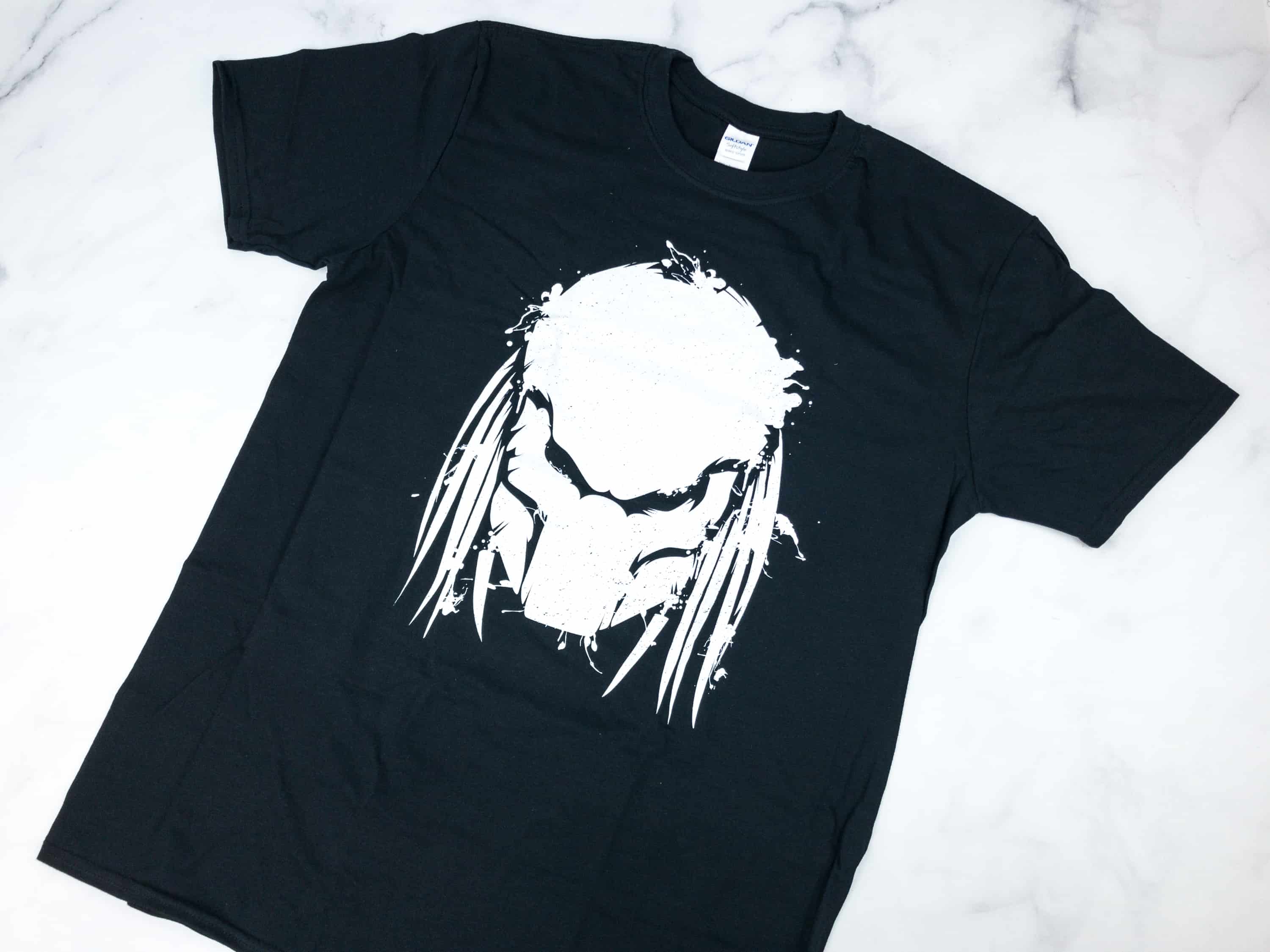 Predator T-Shirt ($18.14) Predator is a 1987 sci-fi action horror film, and it is about Dutch, a soldier of fortune who is hired by the U.S. government to secretly rescue a group of politicians trapped in Guatemala.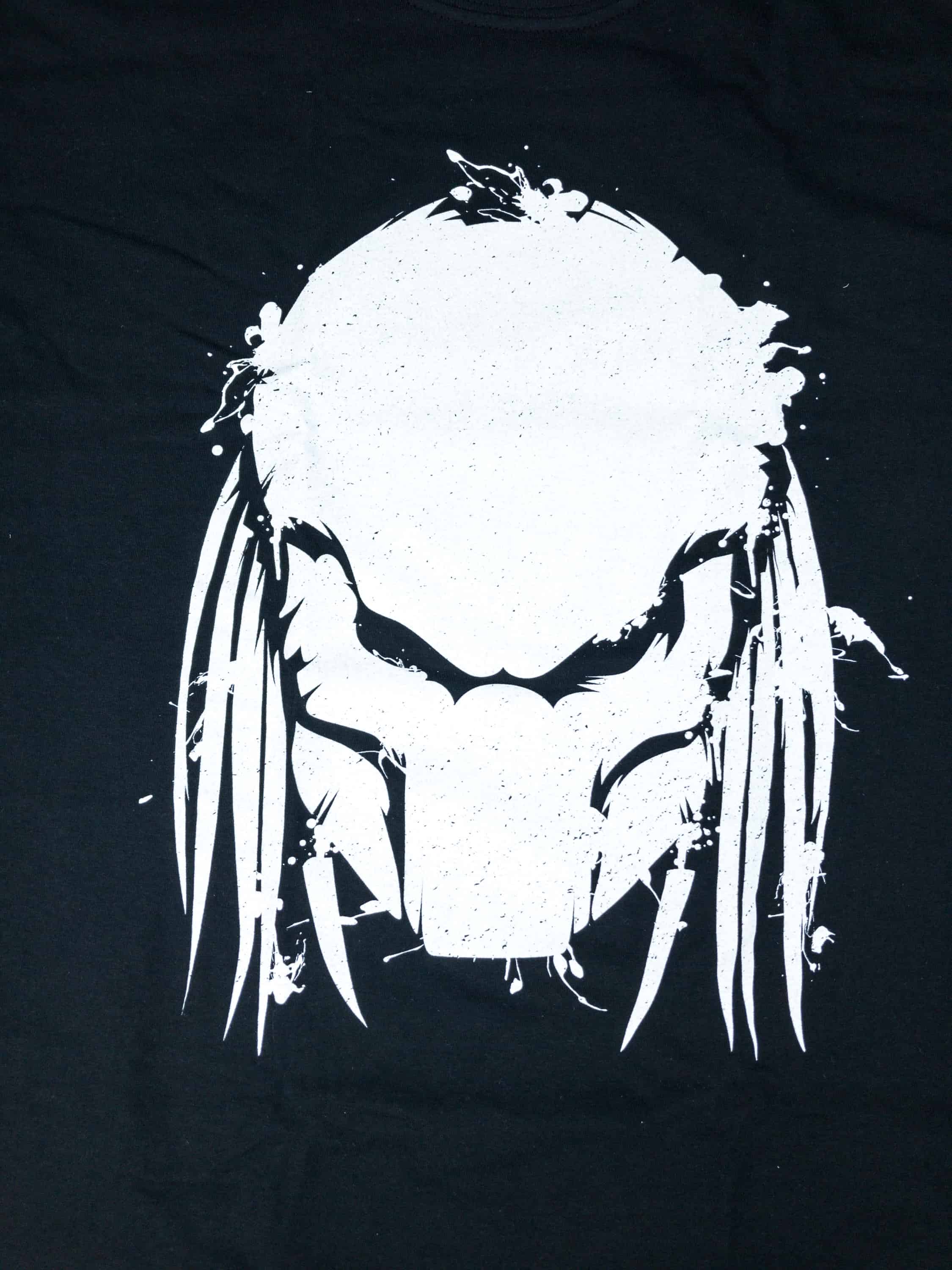 This cool retro shirt features the Predator whose face is hidden under a mask. The design really fits and stands out on its dark background.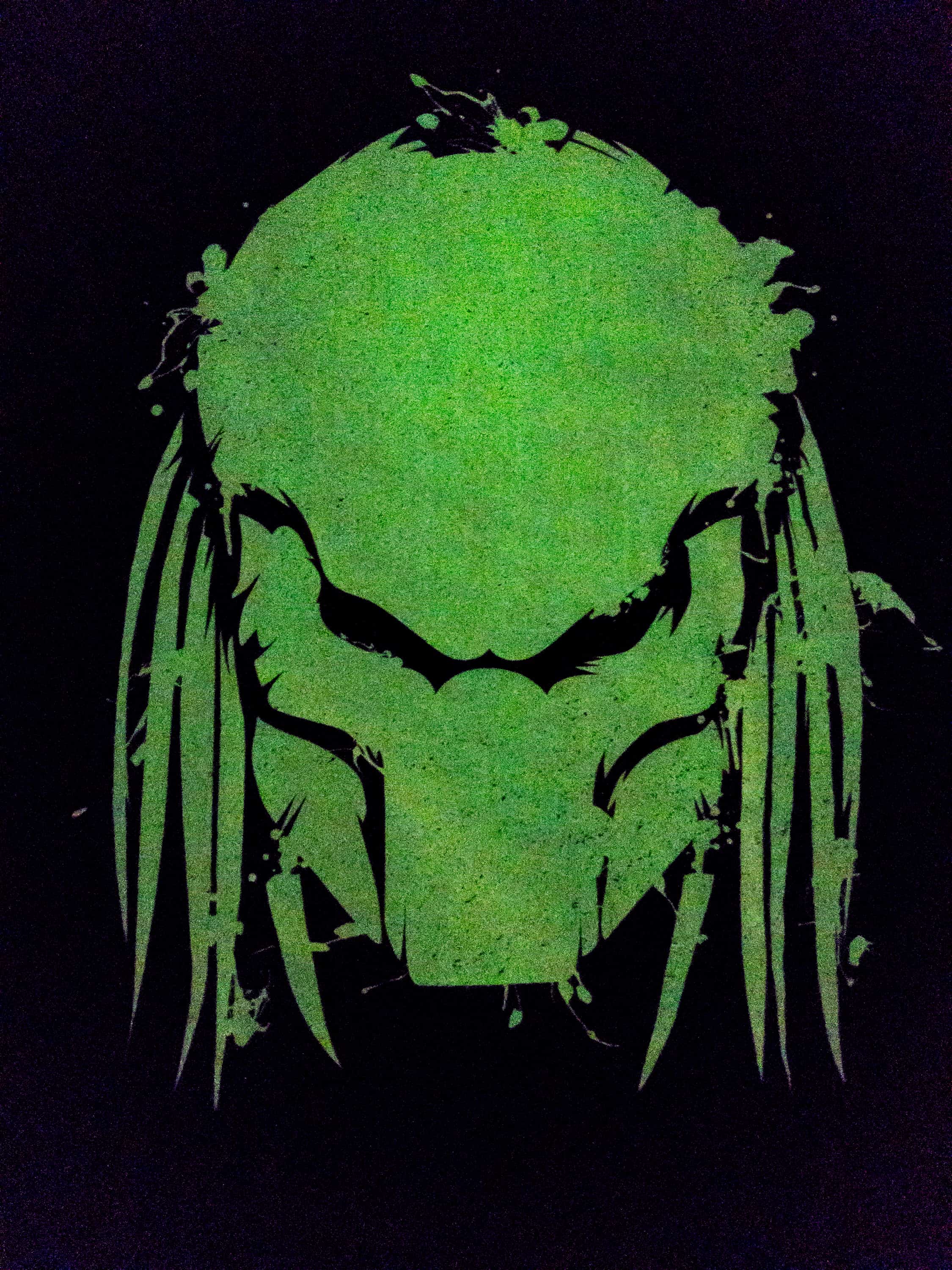 One thing I love about this shirt is that it glows in the dark, and it totally gives justice to the character's creepiness!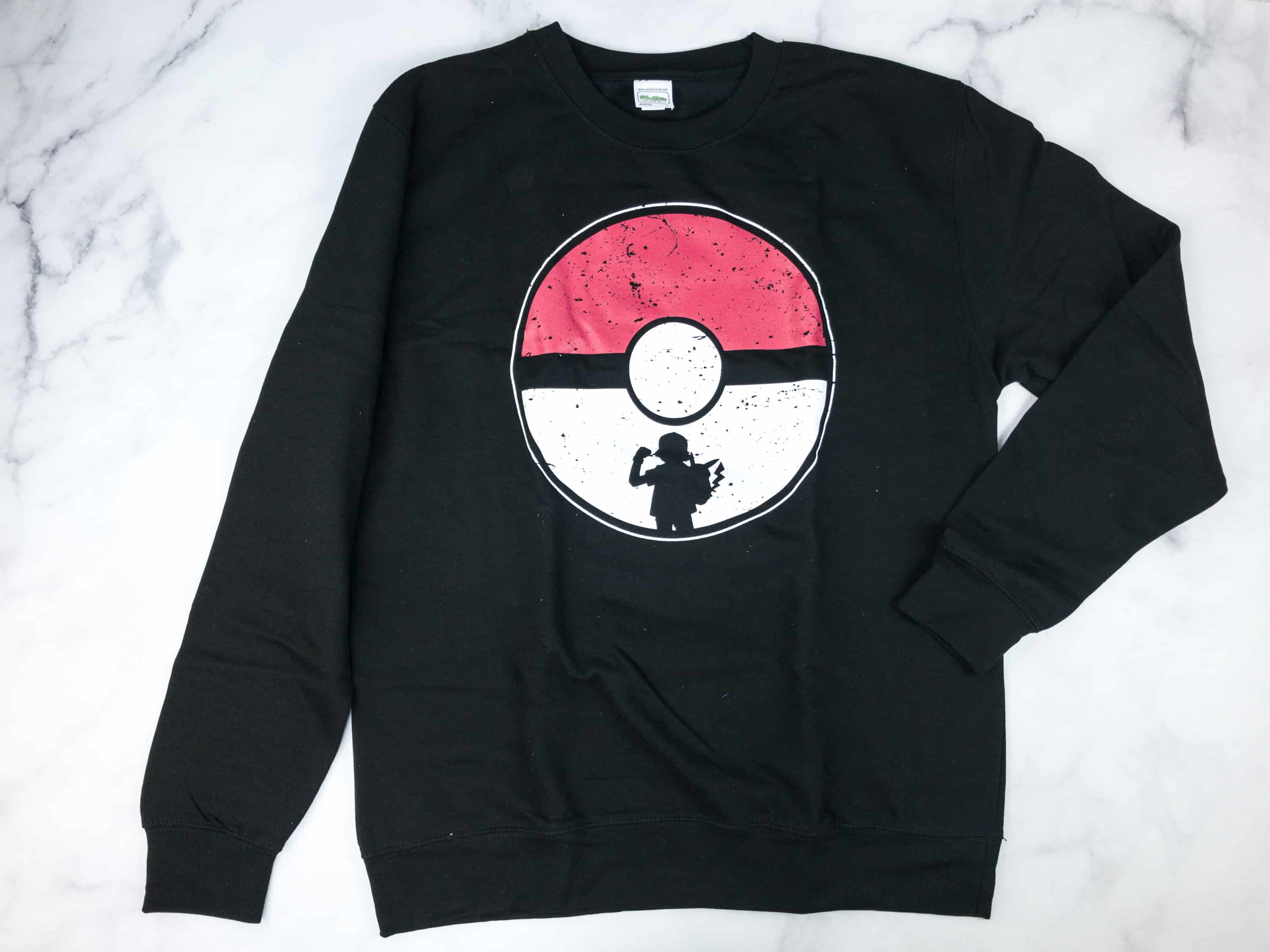 Catch 'Em All Jumper ($27.91) Another wearable from this box is this Pokemon-themed jumper/sweatshirt!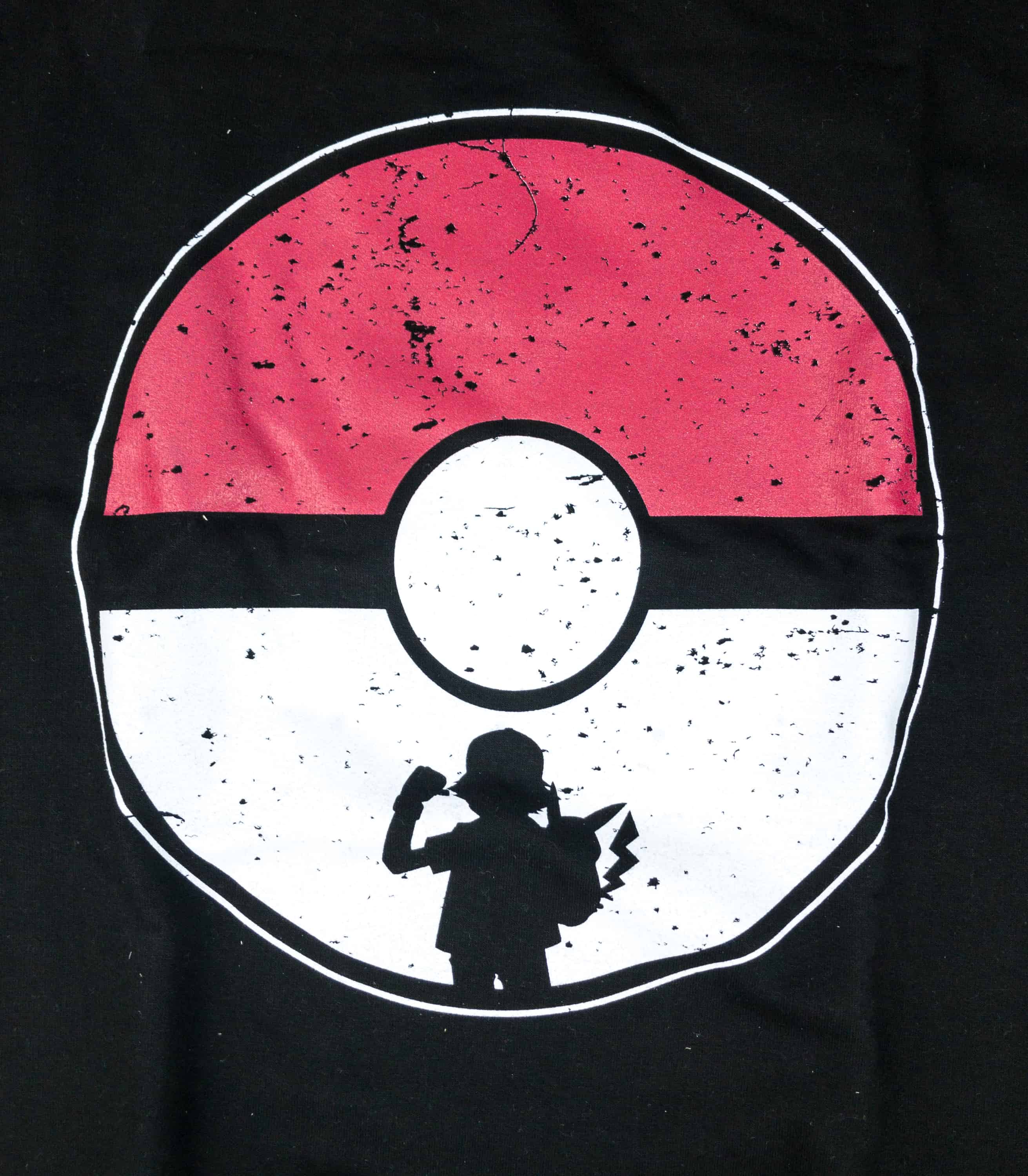 It features yet another retro-looking design of a Pokeball, with Ash and Pikachu's silhouette in it.
This Special Edition of Geek Gear Box is fantastic! I love the retro-themed stuff that comes in it, especially the pin that brought back a classic game to life, and the Aquaman figure which reminded me of the popular old figures that can punch each other. For favorites, it's gotta be the Predator shirt which was made to glow in the dark and the Wonder Woman figure although it features the 2017 costume which is far from the rest of the items that are retro in style. It was also super high value, although we did find the Aquaman figure a few other places for about $20, but that doesn't stop this box being worth your time, especially if you're in the UK! Because it has a sweatshirt or hoodie in every box you may be saving them up for winter if you live in a warmer climate.
What do you think of this month's Special Edition Classic Geek Gear box?
Visit GeekGear Classic Special Edition to subscribe or find out more!