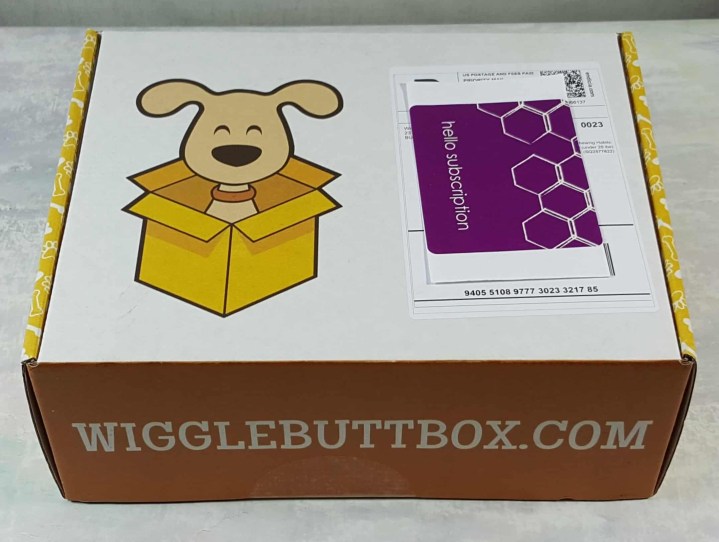 Wigglebutt Box is a subscription box of "yummy and fun surprises for you and your dog that are delivered right to your door every month." Each box contains a seasonal kerchief, a roll of poop bags, and a combination of 3-5 toys/treats/accessories. Boxes are tailored to your pet's size and toy treatment. Pet parents are not forgotten either; there's a gift included for you too! Plans start at $35/month, but you can increase your savings by choosing a longer subscription option (3-month, 6-month, and annual plans available). Plus, a portion of the proceeds from every box sold will go towards an animal charity.
I get the small dog/average play Wigglebutt box for my fur babies, Lily and Lexi.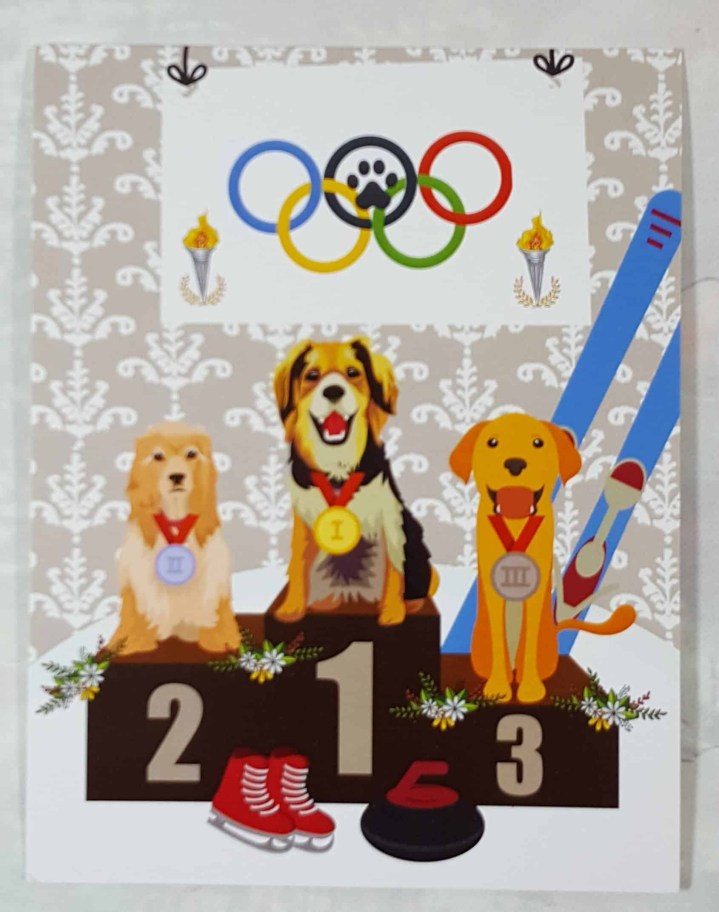 Looks like Mia and April are ready to watch the winter Olympic games. Wonder who their new friend is…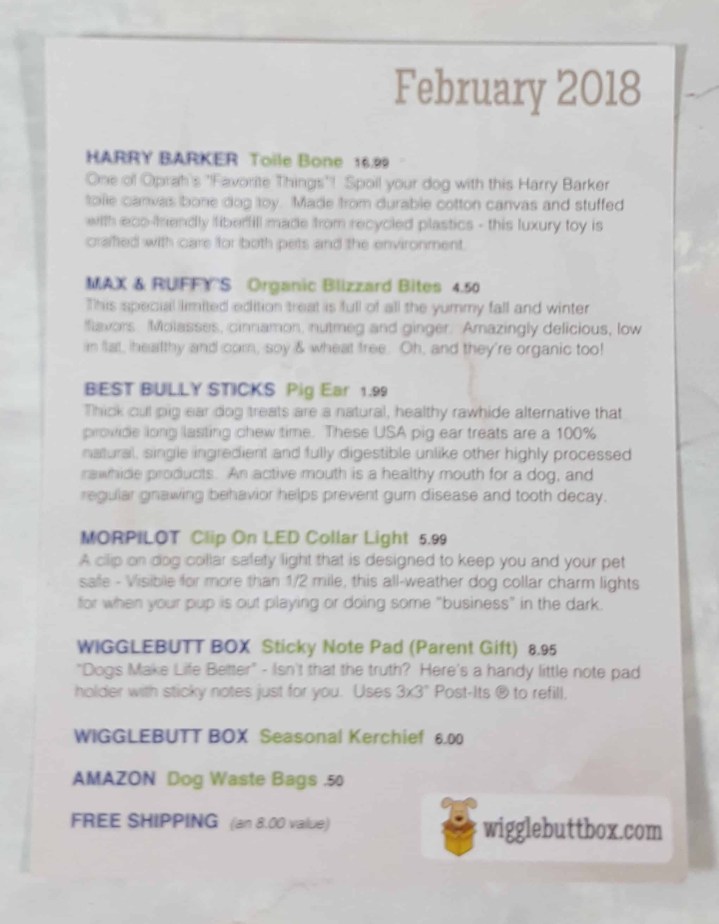 No, your vision has not changed. Sorry for the blurry picture. The information card has a list of box contents along with a brief description and prices. Unless noted otherwise, the prices below are the same as on the card.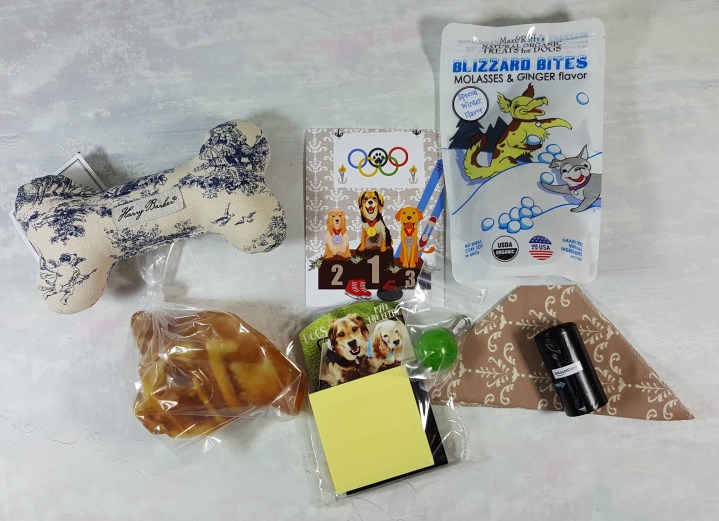 Here's our February Wigglebutt Box!
Harry Barker | Toile Bone ($16.99): I love that this is machine washable! So, enough of likable dog-mom features. This is made from 18 oz. cotton canvas and filled with eco-friendly fiberfill (made from 100% post consumer plastics). This also features a two-way squeaker. Lily went after this toy as soon as she heard the squeaker, which surprised me; she doesn't always like new toys immediately. This is currently available for $14 at www.mission-pets.com.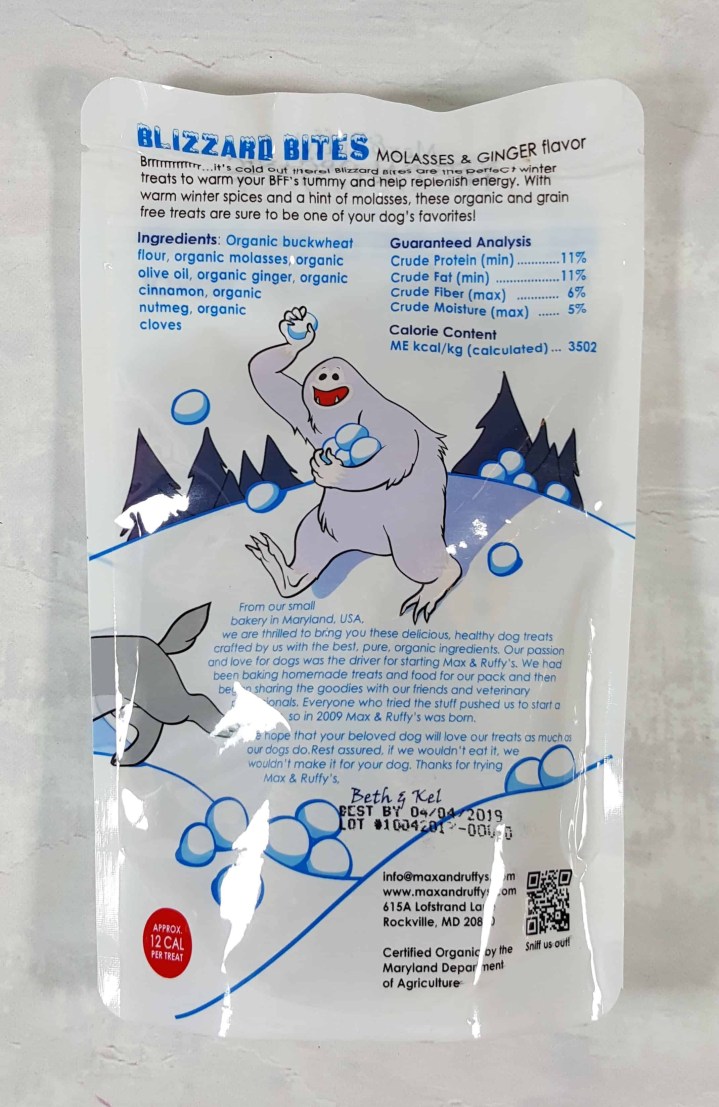 Max & Ruffy's | Organic Blizzard Bites ($4.50): These organic biscuit treats are molasses/ginger flavored (winter limited edition). I was hoping that my girls would like these because of the molasses. However, the girls' dislike of biscuit treats was just too strong for them to enjoy these. Ah, another treat bites the dust in my house.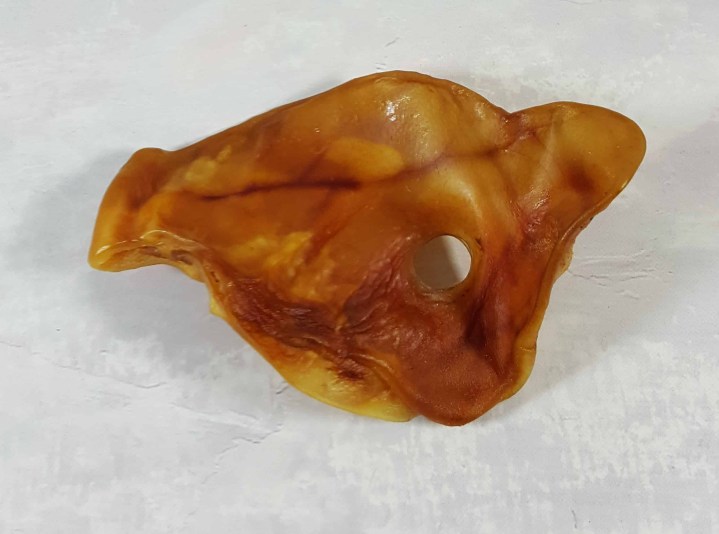 Best Bully Sticks | Pig Ear ($1.99): This treat is made from 100% natural pork ear and is hand inspected for size and quality before packing. My girls are really funny about pig ears. Lexi likes them purely to satisfy her desire to chew, and Lily only likes them after Lexi has softened it. It's a little gross, but I guess they see it as teamwork.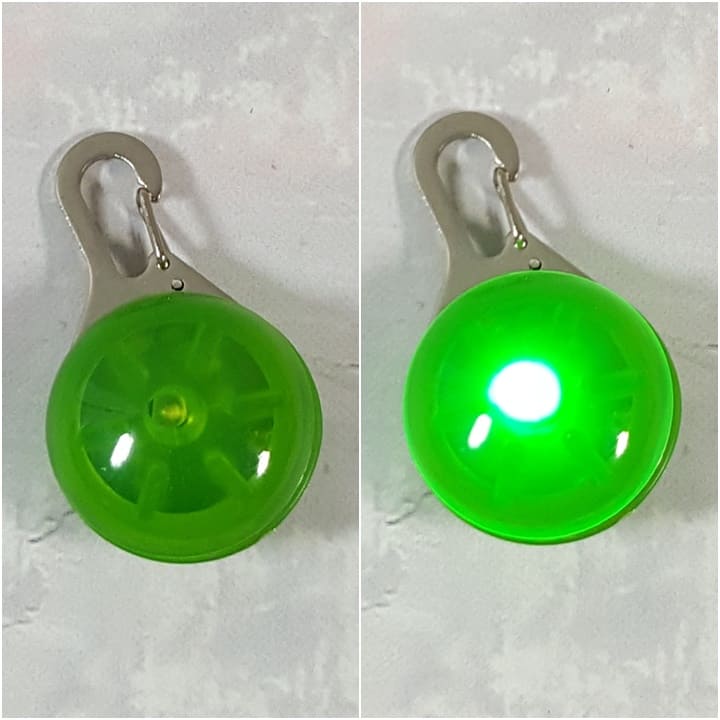 Morpilot | Clip-on LED Collar Light ($5.99): This clip on collar light is super bright, making it easy to find your pet at night. It also features several light patterns. Simply clip this onto your pet's collar and press the center to turn the light on and off. As you press the button to get to the off setting, you'll scroll through the different blink patterns.
**Parent Gift** Sticky Note Pad – Dogs Make Life Better ($8.95): This pad comes with a set of 3″ x 3″ Post-It® sticky notes, and can be refilled with the same size notes of your preferred brand. You can see how much the creators of Wigglebutt box love their fur babies; they're the featured pets on the pad! I'm going to stick a magnet on the back of the pad and hang it on my fridge.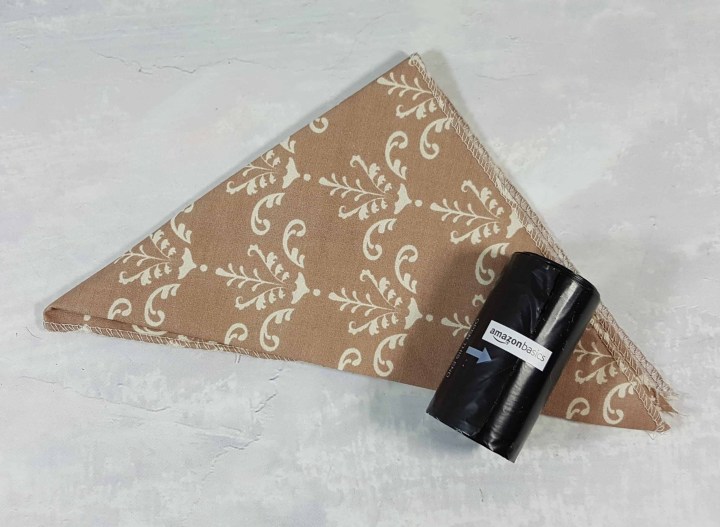 Seasonal Kerchief | Wigglebutt Box ($6.00): I feel that this month's scarf was selected to pair with the Harry Barker bone. To me, the color makes this a little masculine, but I still love it and one of the girls is going to wear it.
Dog Waste Bags | Amazon ($0.50): These are a must for us when we take our daily walks, and I love that Wigglebutt sends me a roll each month.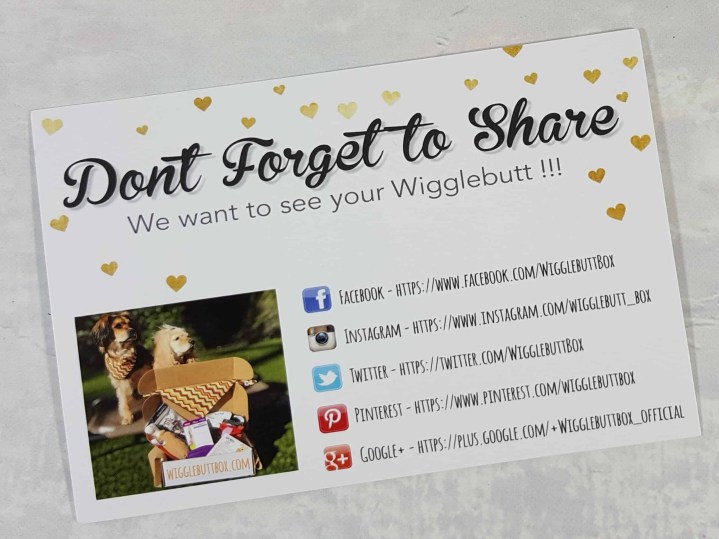 February's Wigglebutt Box had a listed value of $45, excluding the estimated cost of shipping (an $8 value that is listed on the information card). I only noticed a slight difference in price on a few items (not enough to note). I love how excited my girls get when they see this box in the mail carrier's hand. I only wish the box had a higher value to cost difference because I like to see a lot of bang for my buck. 
Don't forget to tag Wigglebutt Box with pictures of your wigglebutt on social media. And now onto gratuitous, and untagged, pictures of Lily with her new Harry Barker toy.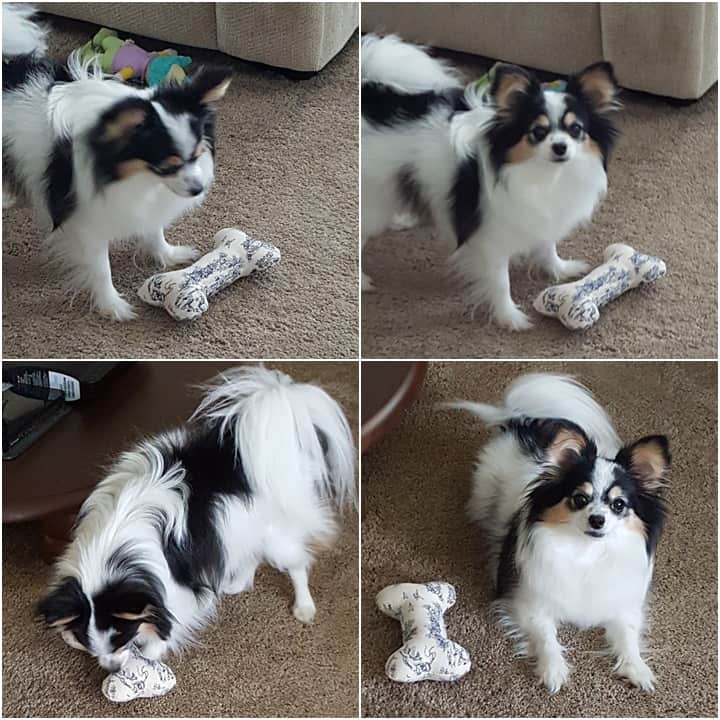 What did you think of this month's Wigglebutt Box? Leave a comment below and let me know.