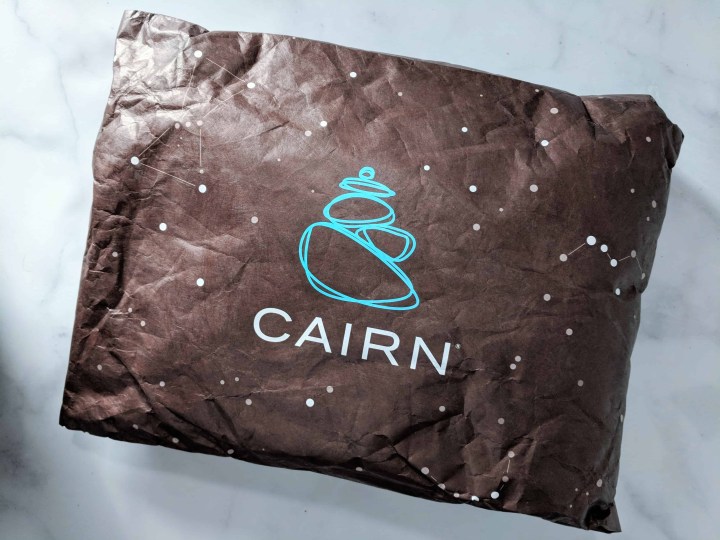 Cairn is a monthly subscription box for those who love spending time in the outdoors. Each month, you can expect to receive 3-6 cool products that will help you enjoy your time in the outdoors even more. Subscriptions cost $29.99 each month, but the cost goes down with longer subscriptions. Shipping is free for US subscribers and $5 to Canada.
Cairn promises that the total retail value of the items in each box will exceed $50, with a mix of gear, apparel, food, skin care, and emergency tools. If you complete the subscriber profile, the box will be curated to best match your outdoor lifestyle. As such, most months will see a variation of boxes, while there may be some months when everyone will get the same thing.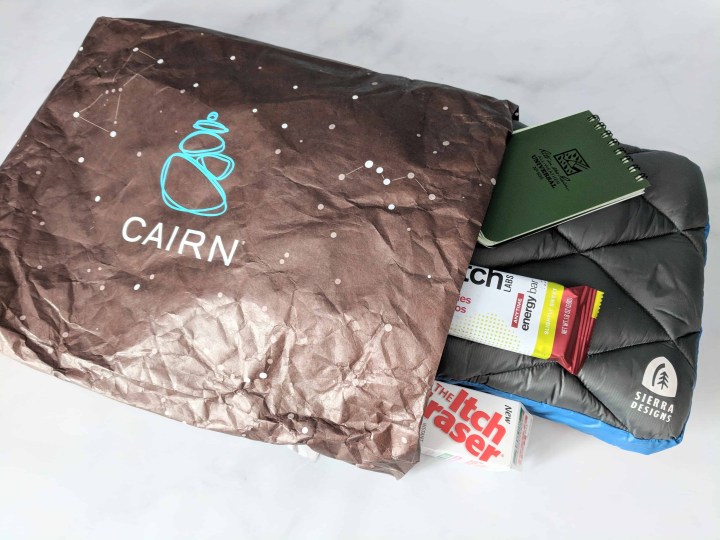 DEAL: Use code HAMMOCK to get the Hammock Collection Box as your first month! See the review of the Hammock Box!
OR Use code TRAILHEAD to get the Trailhead welcome box your first month!  See the review of the Trailhead Box!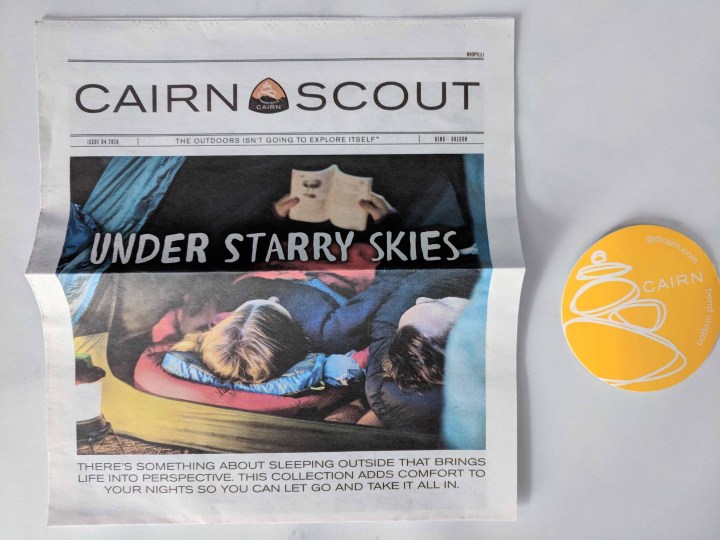 Every month, you receive a newsletter with some information and discount codes to the products included in this month's collection.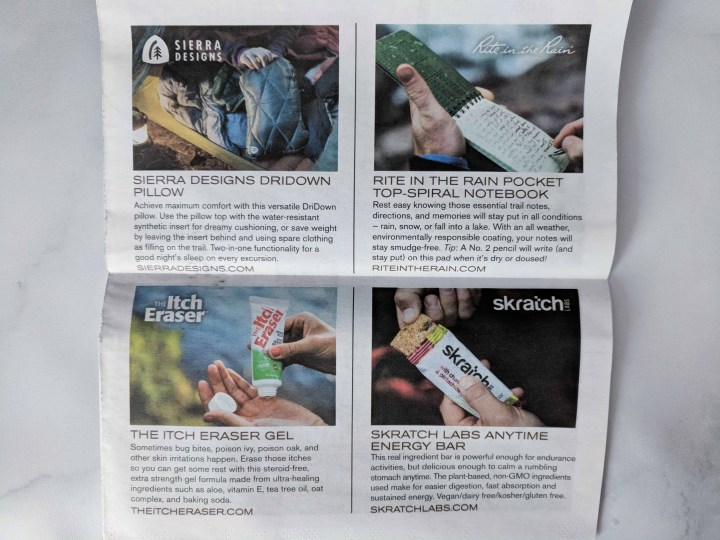 We get full information about the items included in the box. This month, everything came in an envelop to fit the fun pillow!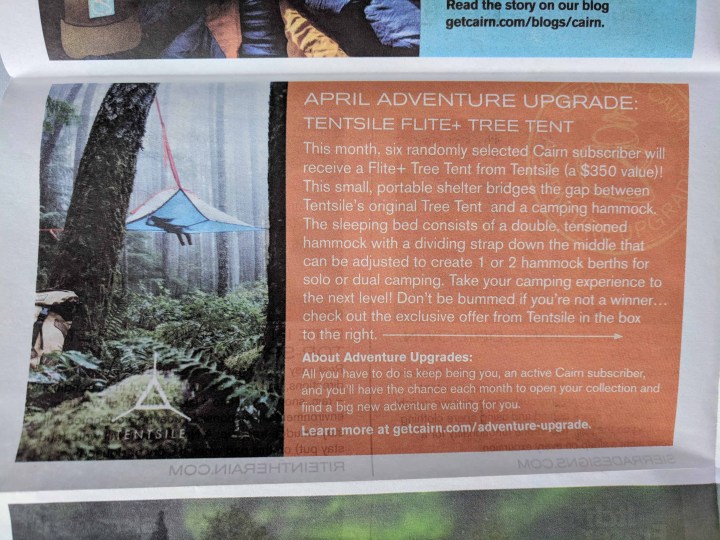 Every month, two lucky subscribers get a little something special in their box. All you need to do is to be an active subscriber to the monthly box, nothing else!
Sierra Designs Dridown Pillow. This pillow comes in three parts: the pillow top with a layer of duck down, the water-resistant synthetic insert that really puff down when you put your head on it, and a small carrying bag for the pillow top (not the insert). So if you want something small, you can carry the pillow top in its carrying bag and when it's time to go to sleep, stuff your pillow case with your own clothes.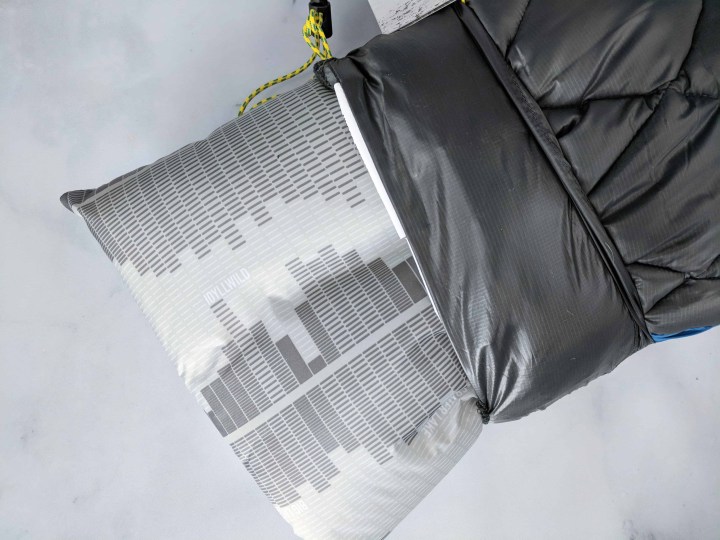 The pillow insert is really easy to remove.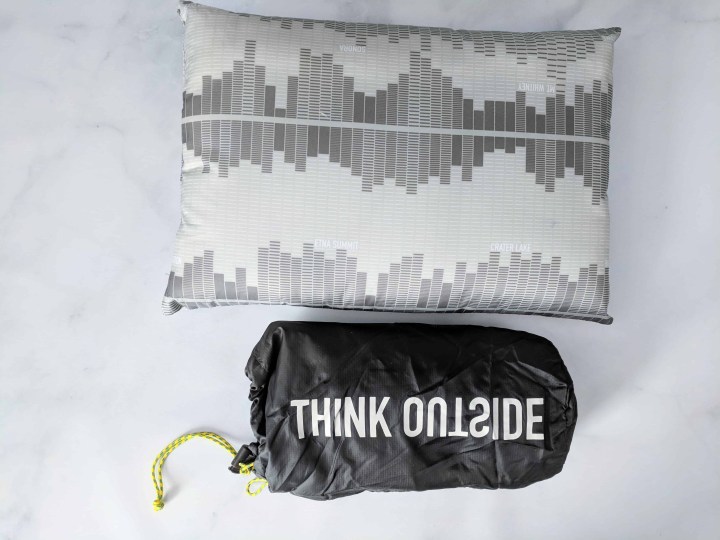 The pillow insert has a fun design of gradients for hikes: Crater Lake, Mt Whitney, Etna summit. The pillow cover fits perfectly in the bag, which is attached to it so you don't risk to lose it.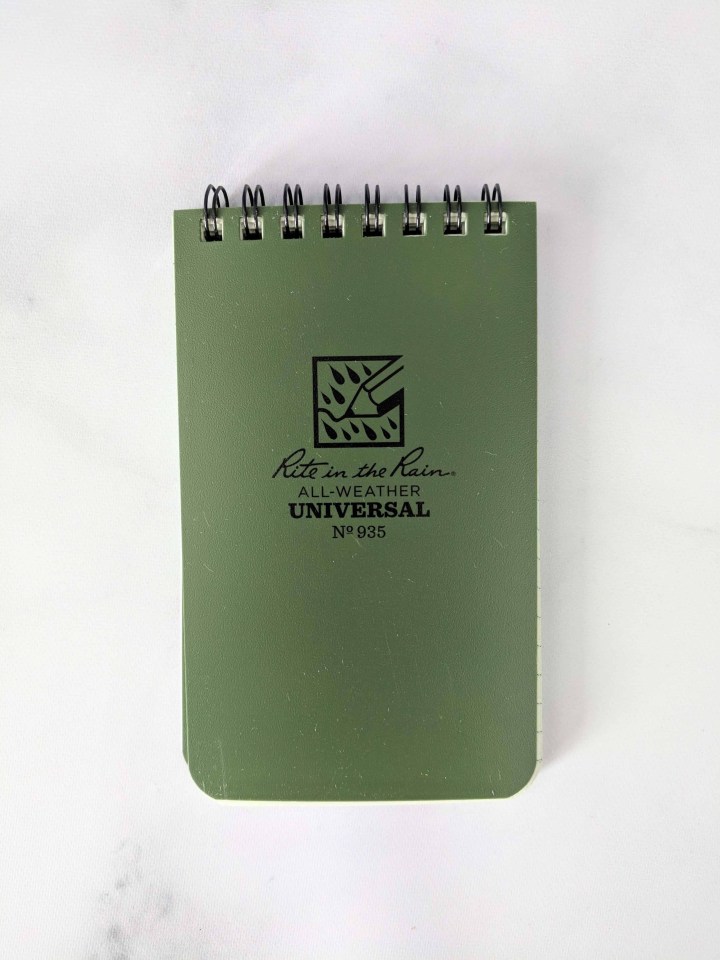 Rite in the Rain Pocket Top-Spiral Notebook. Once upon a time, I was mostly working outside, rain or shine, and these pocket notebook were a must for my job.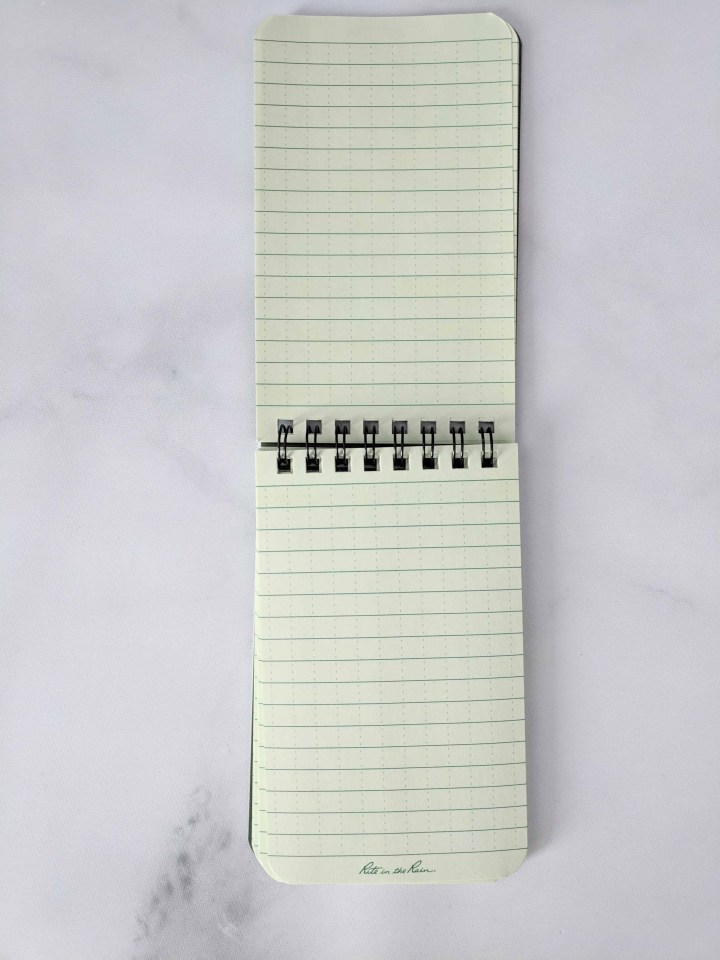 These ones are lined, but with little dotted columns, perfect for drawing geological features. Or marking down coordinates and other useful information in the field.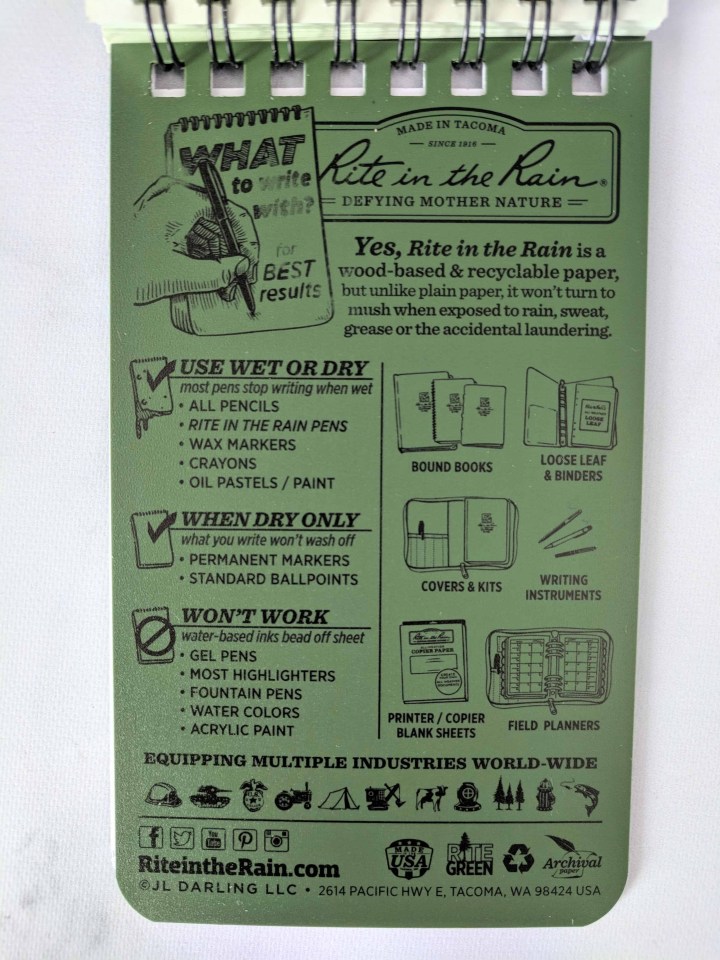 The best writing tool is a good old pencil. Even if you drop the notebook in the mud (I did it so many times…), it's not a big deal. You can just wipe it dry. It won't look perfect, but you will not loose precious information.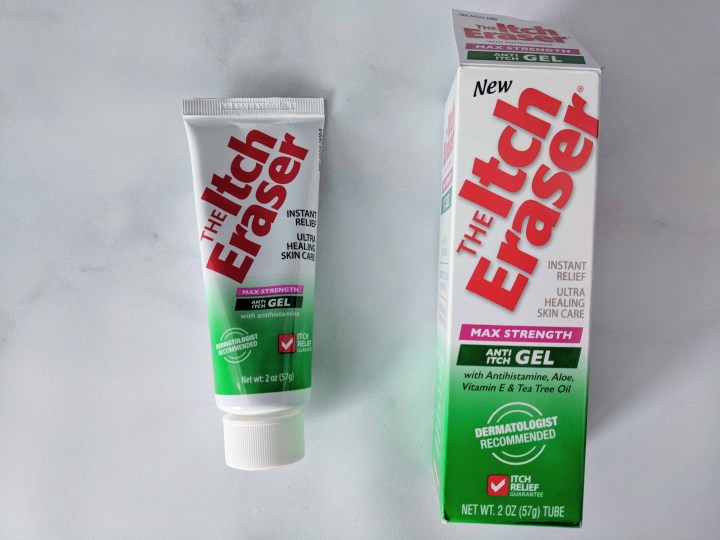 The Itch Eraser. Made with antihistamine, aloe, vitamin E and Tea Tree oil, this gel will help ease the itch caused by mosquito bites, poison ivy and other skin irritations. It smells like eucalyptus and the gel is quite cooling on the skin.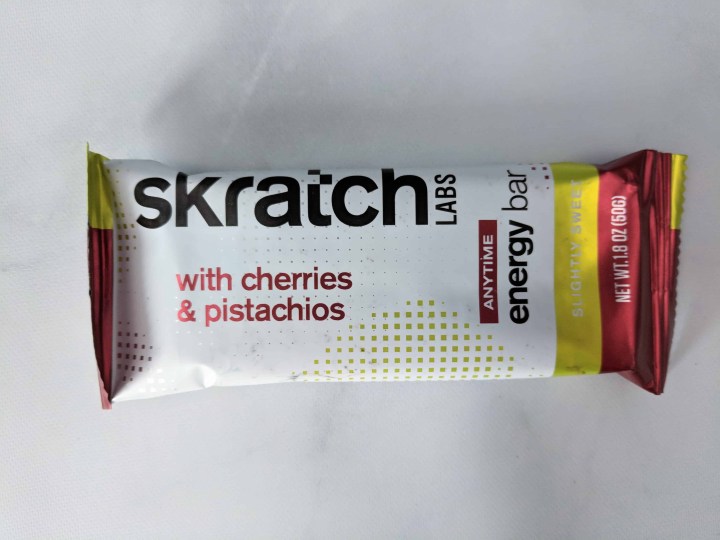 Skratch Labs Anytime Energy Bar. It's made with a nut butter blend (cashew and almond), oats, pistachios, crown rice and quinoa crisps, sunflower seeds.
I tasted more the sunflower seeds and the cherries than the pistachios. It was really tasty and perfect to keep in your backpack for a hike!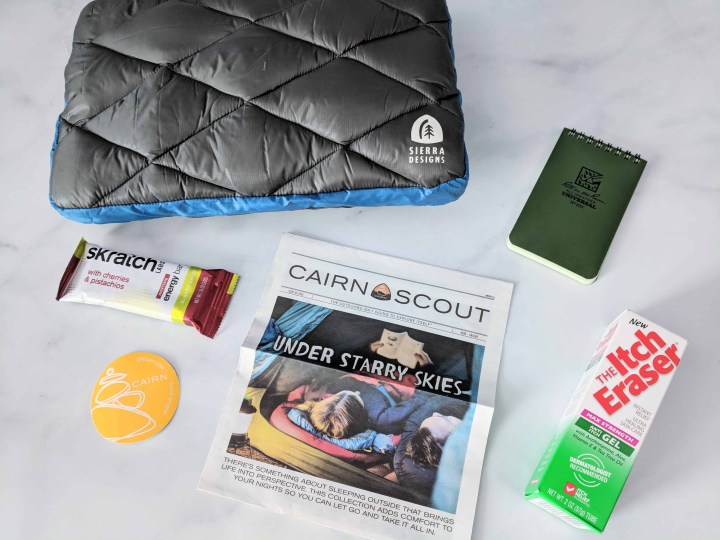 April's Cairn box was a fun one. The pillow is a nice item to have around to replace my usual pillowcase filled with clothes and towel that I usually carry with me as I can control the thickness of my pillow. The notebook reminded me of so many field trips. I'm looking forward to try out the Itche Eraser and the bar was one of the tastiest we had so far in this box.
What did you think of this month's Cairn box?