Charm With Me Club is a monthly subscription box that brings the most amazing fandom charms! With your first month, you'll be sent a starter bracelet, and then you can build your own bracelet with themed fandom charms that fit on Pandora bracelets each month. The subscription costs $19.99 per month and ships in a cute little mailer box.
Note: once you're a member you'll need to watch for the theme announcements. If you don't like the theme you can switch your subscription to "surprise me!" Also note – this subscription sells out!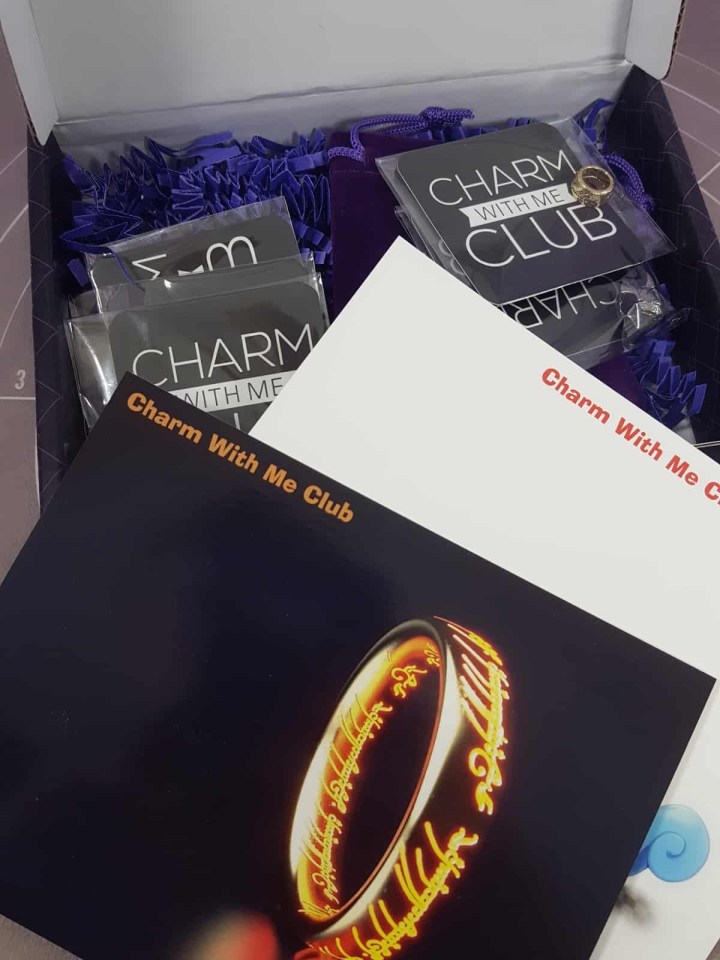 This month we could choose between Lord of the Rings and Pokemon:Kanto Starters. They sent an email for us to select which one we wanted however if someone signed up with your link you were sent both collections!
DEAL: Save 10% on your subscription! Use coupon code HELLO10.
All of the charms come in individual little baggies in the box. It's a great way to keep them from getting lost in the purple packing squiggles.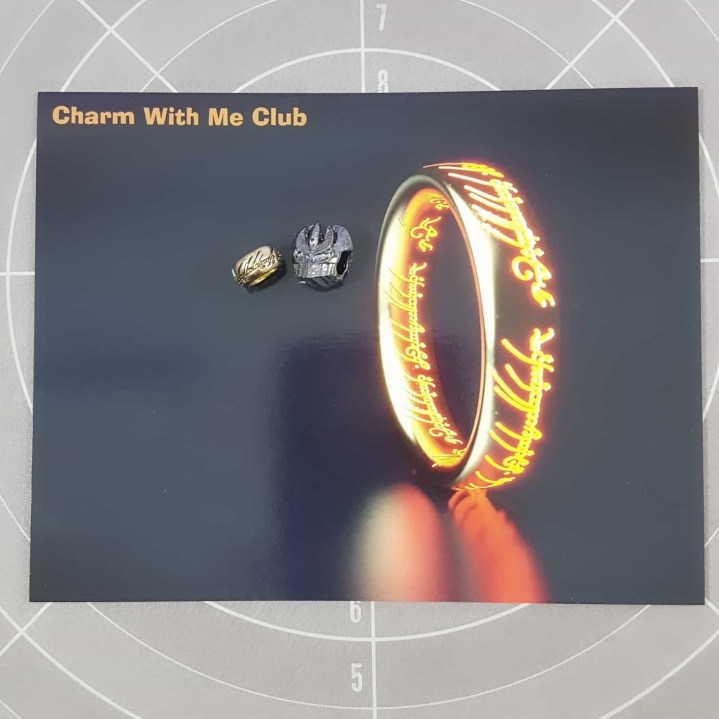 First up this month was Lord of the Rings. I have seen all the movies and they are ok but not my biggest fave movies. I do know the basics and with my boys getting older I should probably try them out again. I know tons of people that love the movies and the books.
With Lord of the Rings we got two charms this month: The One Ring Inspired Charm and Sauron inspired charm in black gun metal.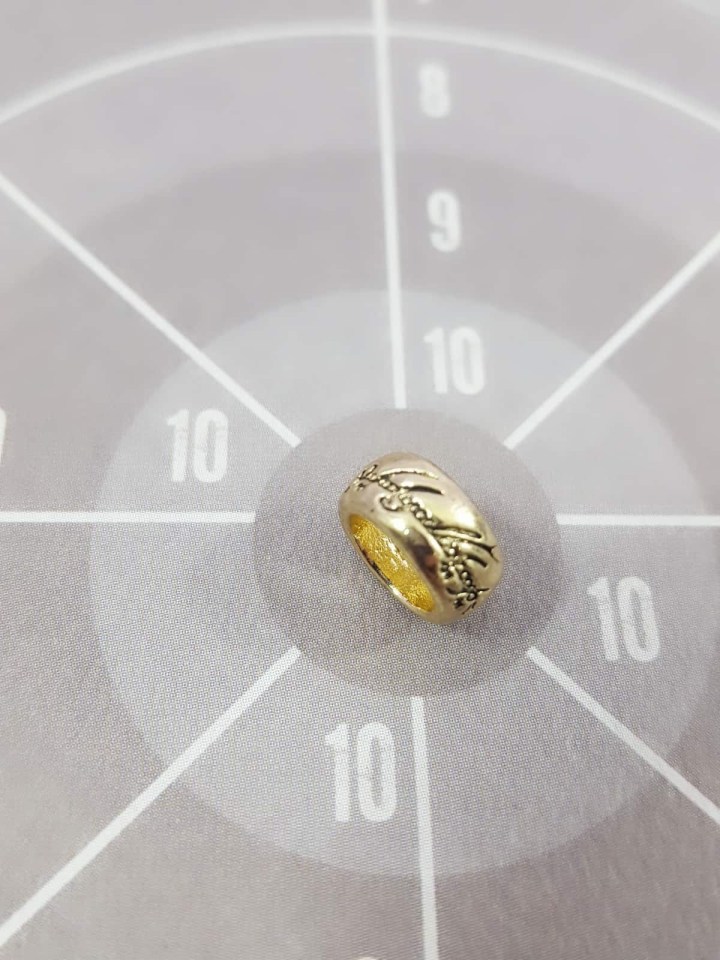 I'm pretty sure even if you aren't a fan of Lord of the Rings you know about the One Ring. It has been referenced in many different shows and at different times but one of my favorites is from the Big Bang Theory. The engraving and the shine on here is fantastic. It floats over the bracelet and has good flow. It truly is my precious.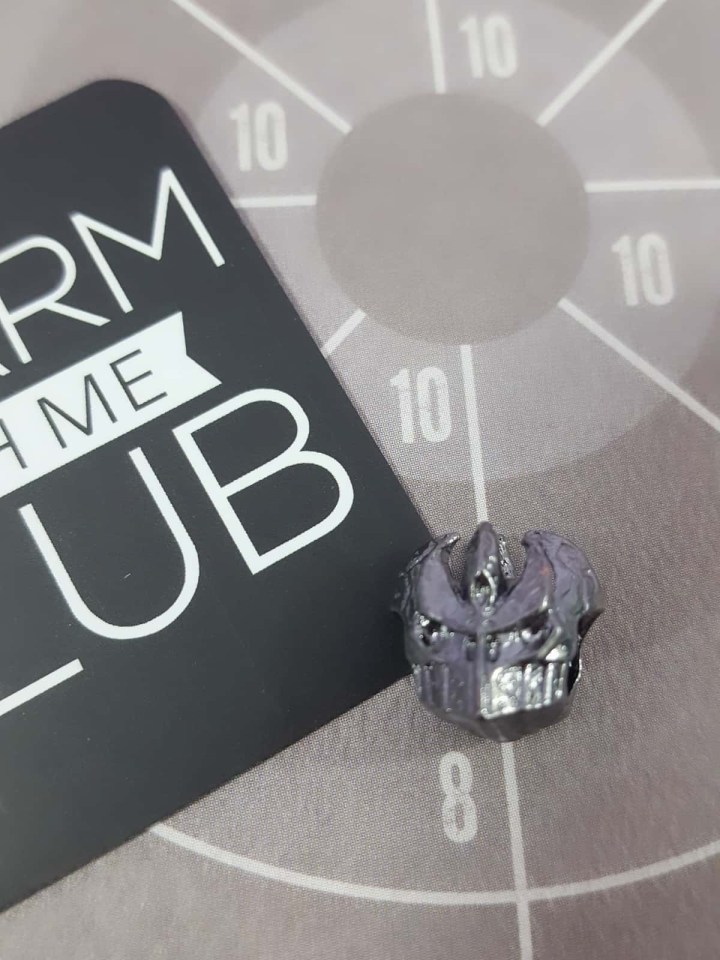 I have to laugh on this one. It is a Sauron inspired charm an is in a rustic black gun metal finish. I'm laughing since I know what it is but it reminds me of a Transformer and even my youngest asked why I had Transformer charms out.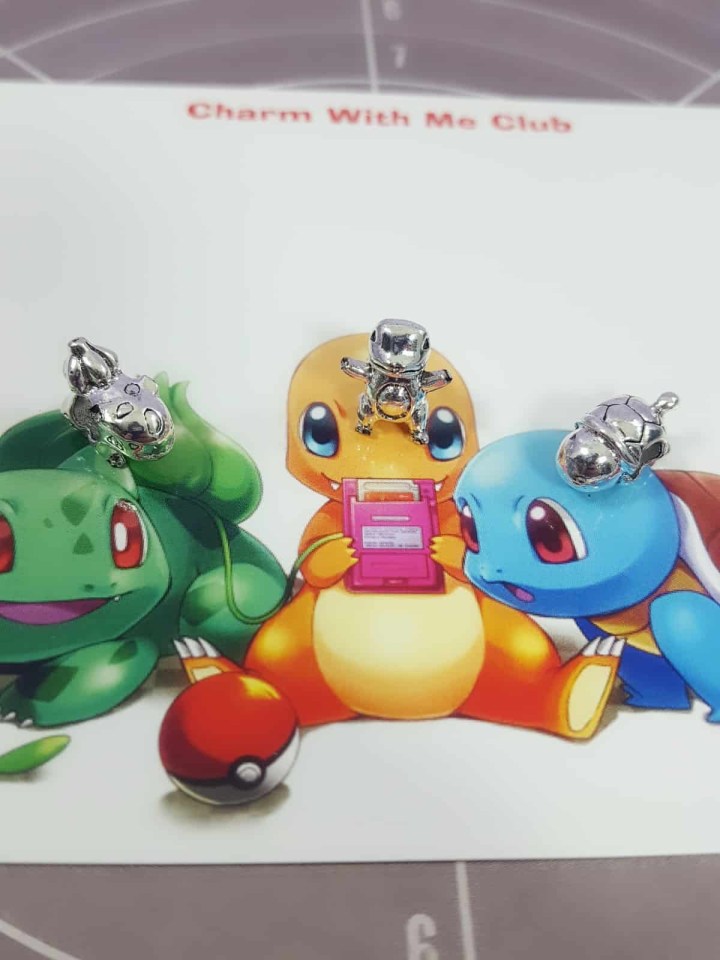 Next up are the super cute Pokemon inspired charms. We have three charms with this starter set: Squirtle, Bulbasaur, and Charmander inspired charms.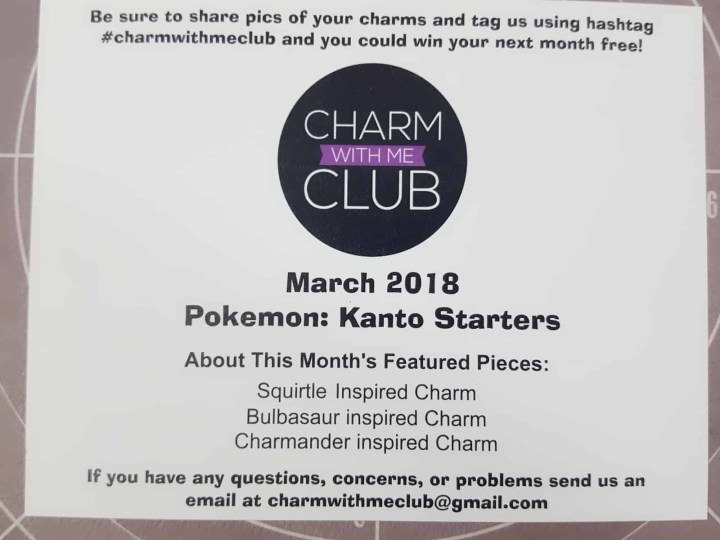 The information is on the backside of the card which lists out the charms and any other special info.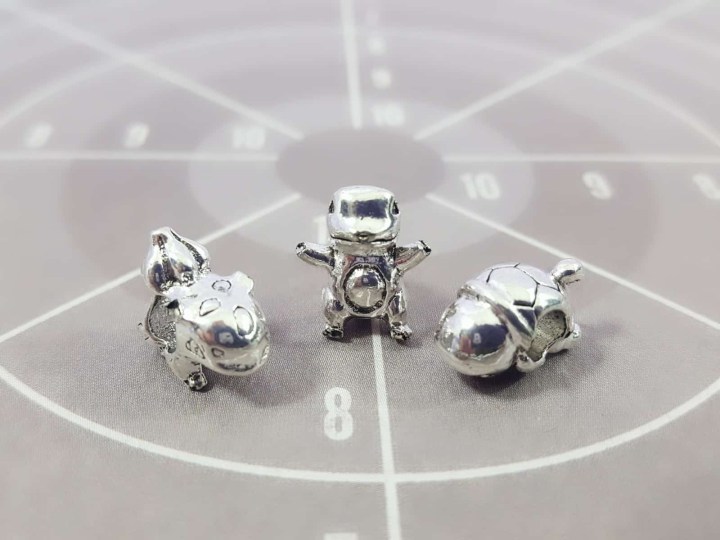 These three guys are just so stinkin' cute. We have many Pokemon cards here but I don't really know how to play the game. I do however know how to play Pokemon Go. We aren't playing much right now but I know this summer as the weather gets better we will pull it back up again.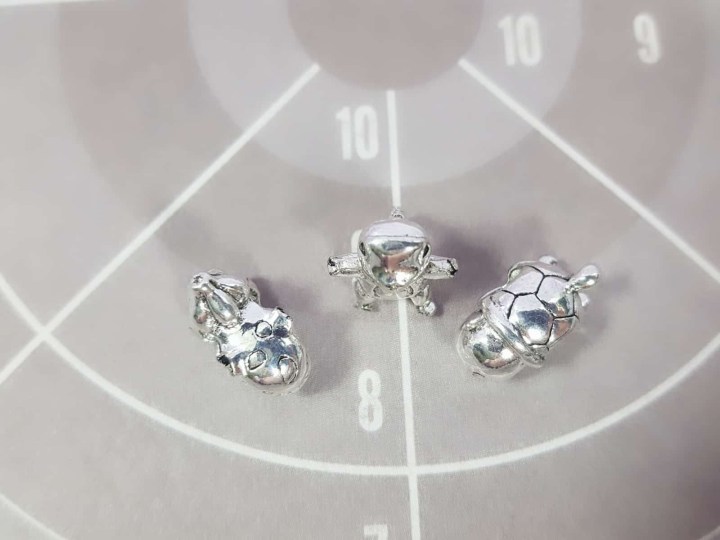 The charms have a great weight to them and the detail goes the whole way around. The top detaining is so important since it will be seen as you are wearing them on your wrist.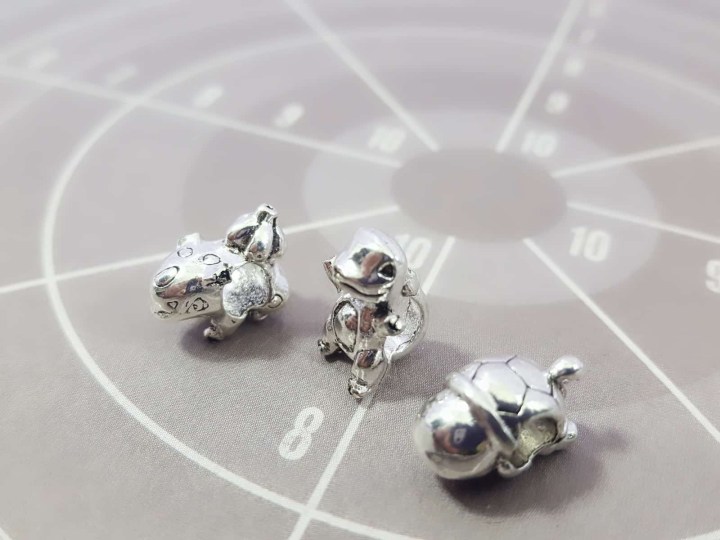 One more angle of these cuties. They are super shiny so I get a lot of reflection but I'm highly impressed with all the detailing for the characters that is in such small charms. They really do just make me happy.
Another fun month from Charm With Me Club. The detailing and quality of the charms is always stunning. The Pokemon guys while I know they are starters for a game I'd love to get some more characters and have a bracelet full of them. They are so cute and as I said they make me smile and think about summer days lounging by the pool with the kids running around playing Pokemon Go all around. I can't wait for those days to come.
After the subscription has shipped, you can go on their site and normally order the beads themselves. However, the monthly sets go for about $29.99, so getting the subscription is the better deal. You can always go and check out the past months and see if there are any that you missed and want to add to your collection.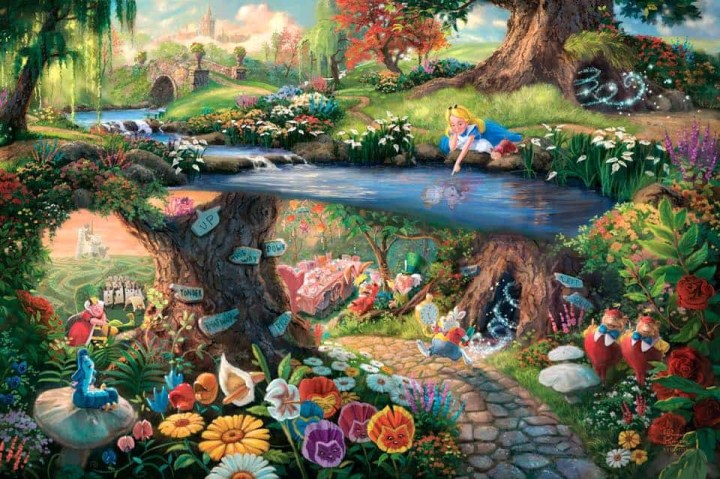 There is another double theme for April you get to choose between Avengers and Alice in Wonderland! And again if you refer someone new to the subscription both of you get both themes. I can't wait to see what they come up with for both of these themes!
What did you think of the Charm With Me Club charms this month? Are you a fan of the shows?