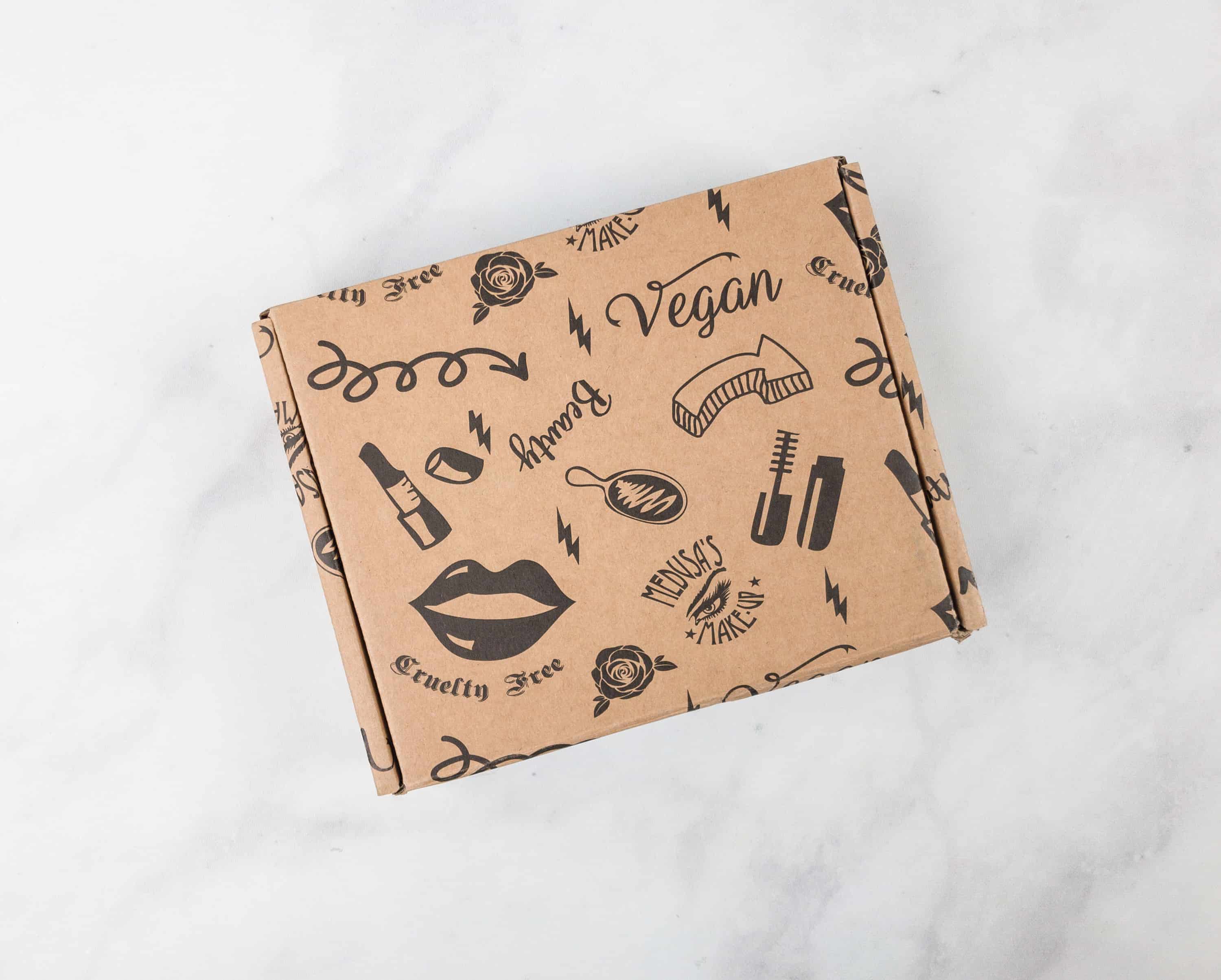 Medusa's Make-Up Beauty Box is a beauty subscription box that delivers 3-5 vegan products (with a value of $40) for only $15.95 per month.
They've moved from a metallic padded mailer to a box!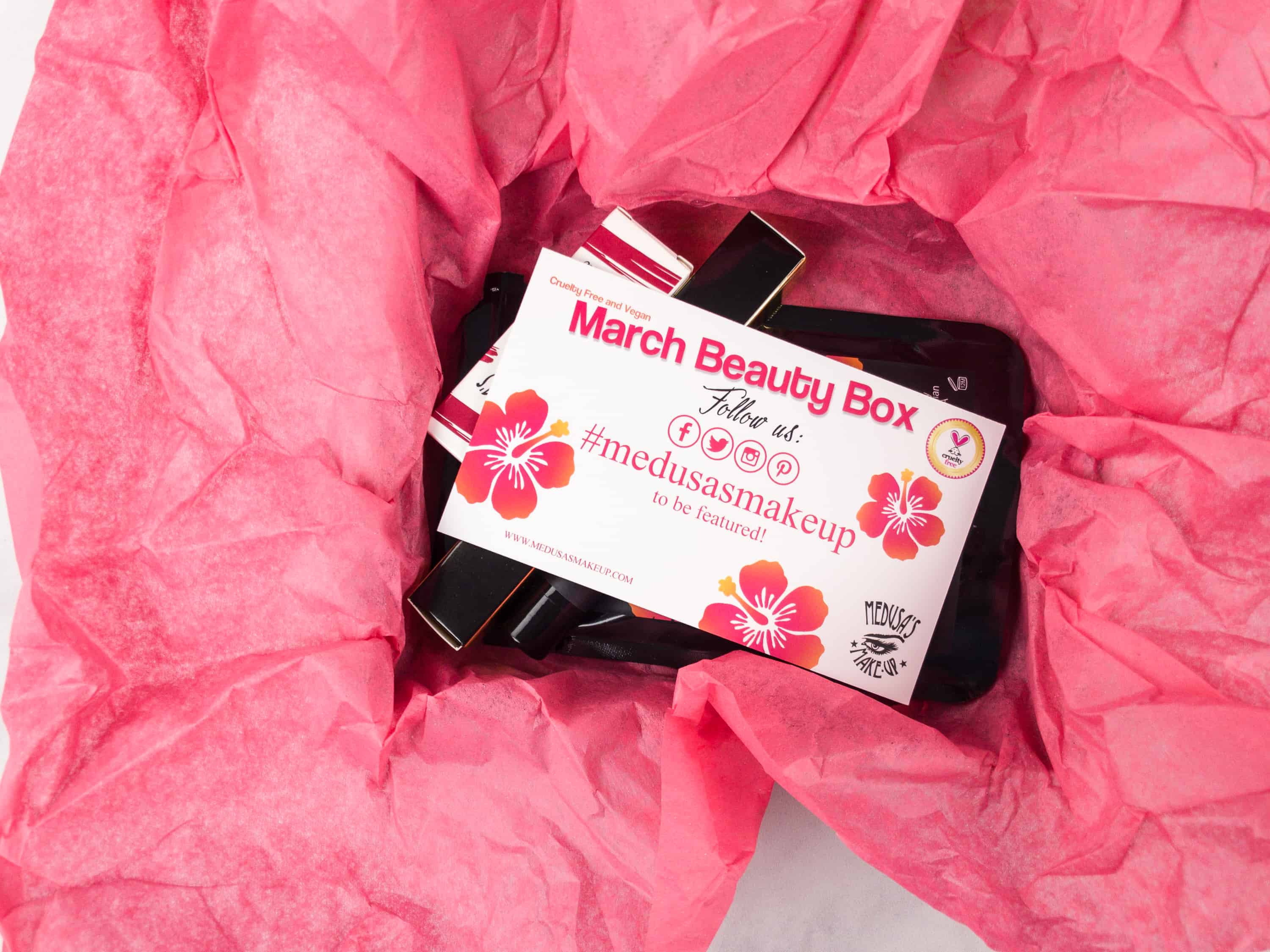 This box includes 4 vegan beauty products.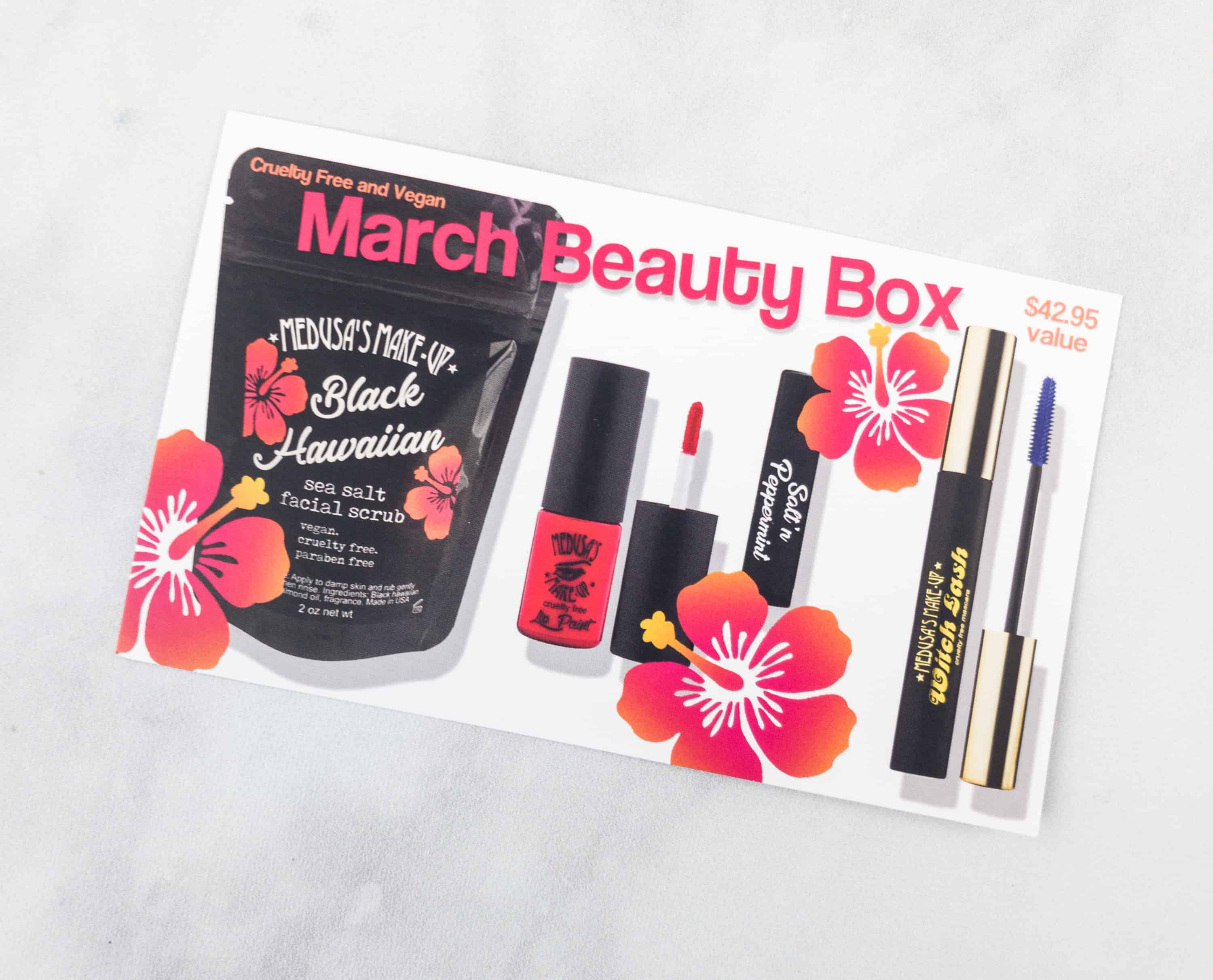 The information card contains the list of all the items.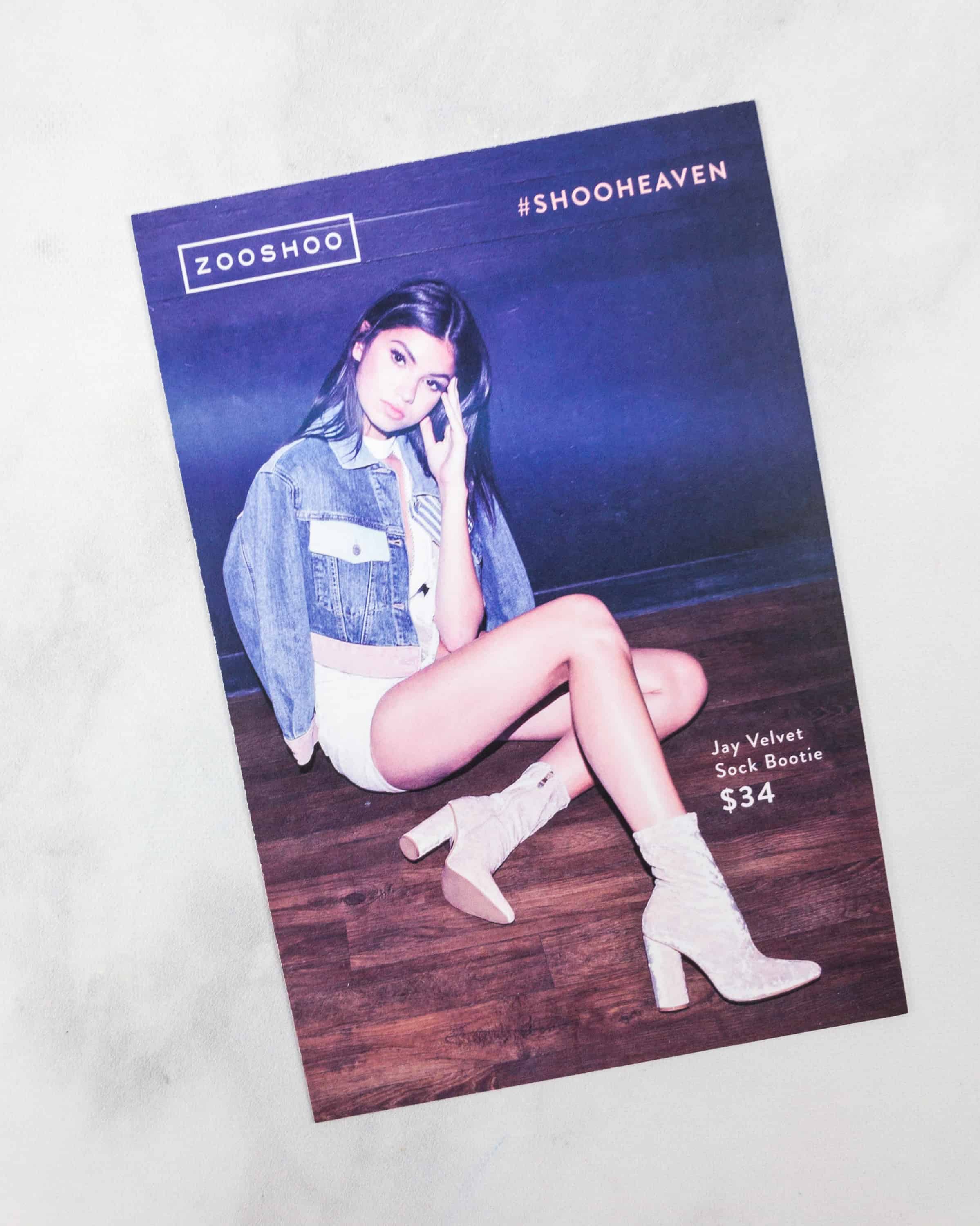 An flyer for ZooShoo is also included.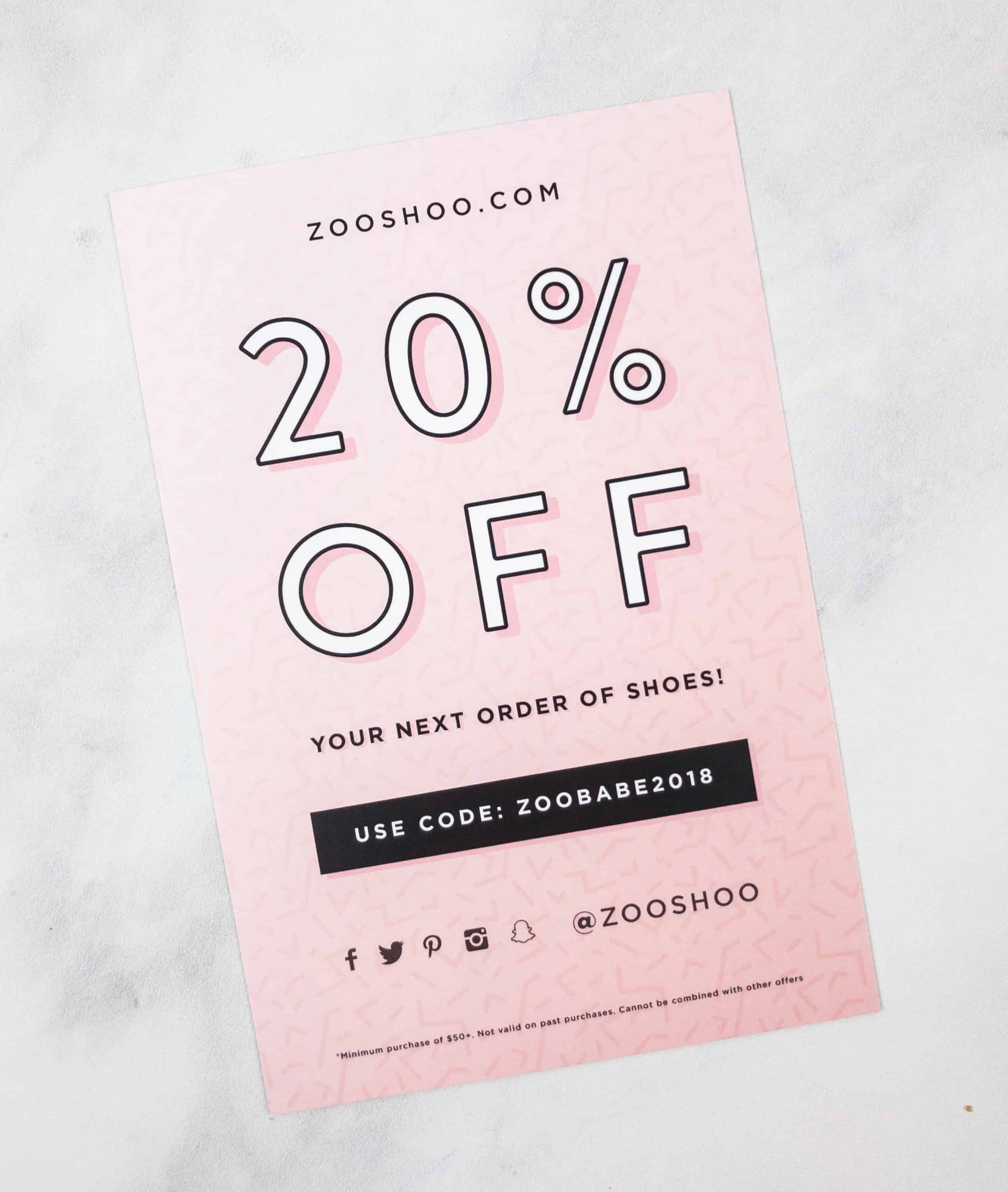 On the back is a code you can use to get 20% off your next order of shoes at Zooshoo's online shop.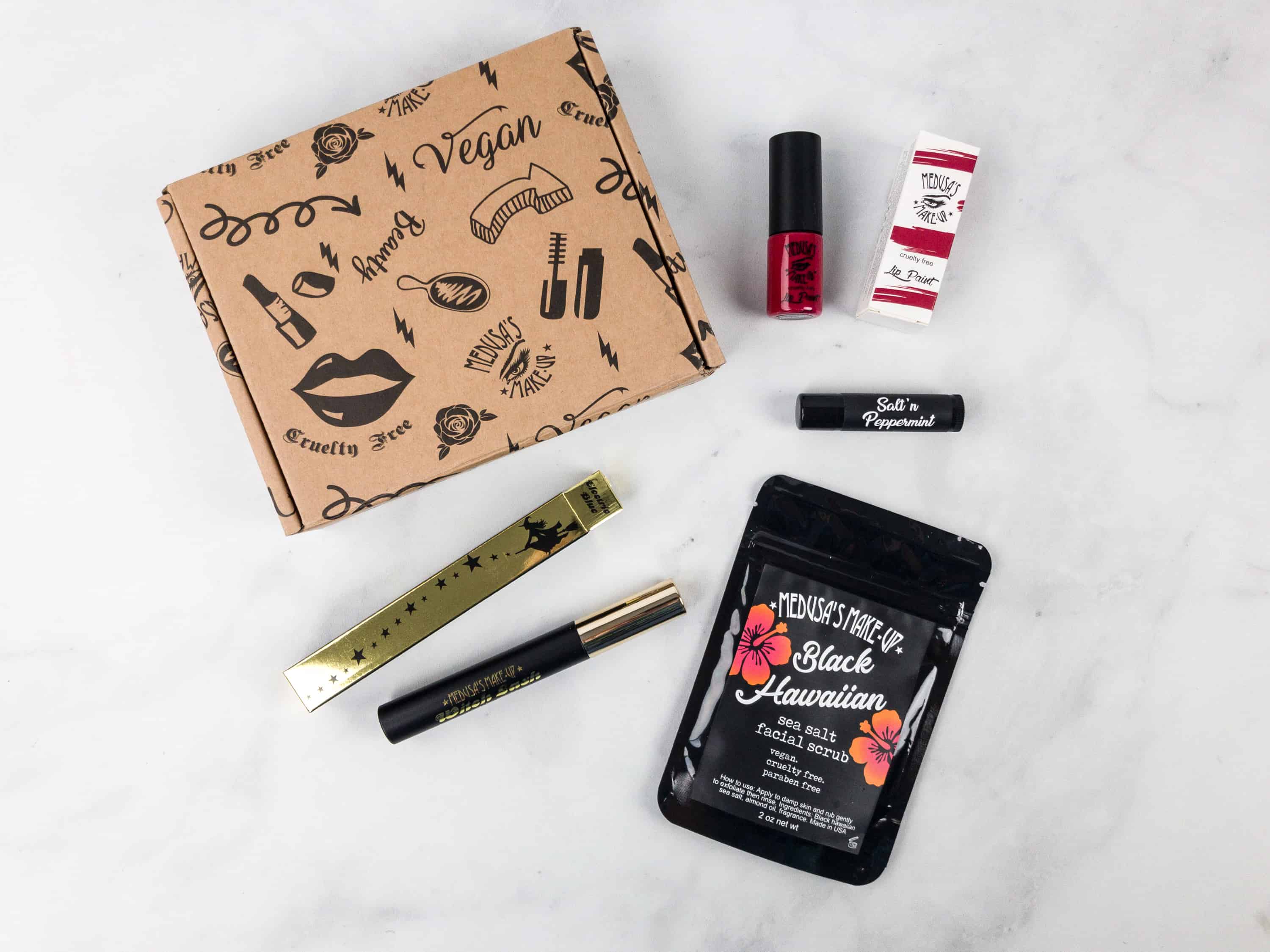 Everything in my March 2018 box!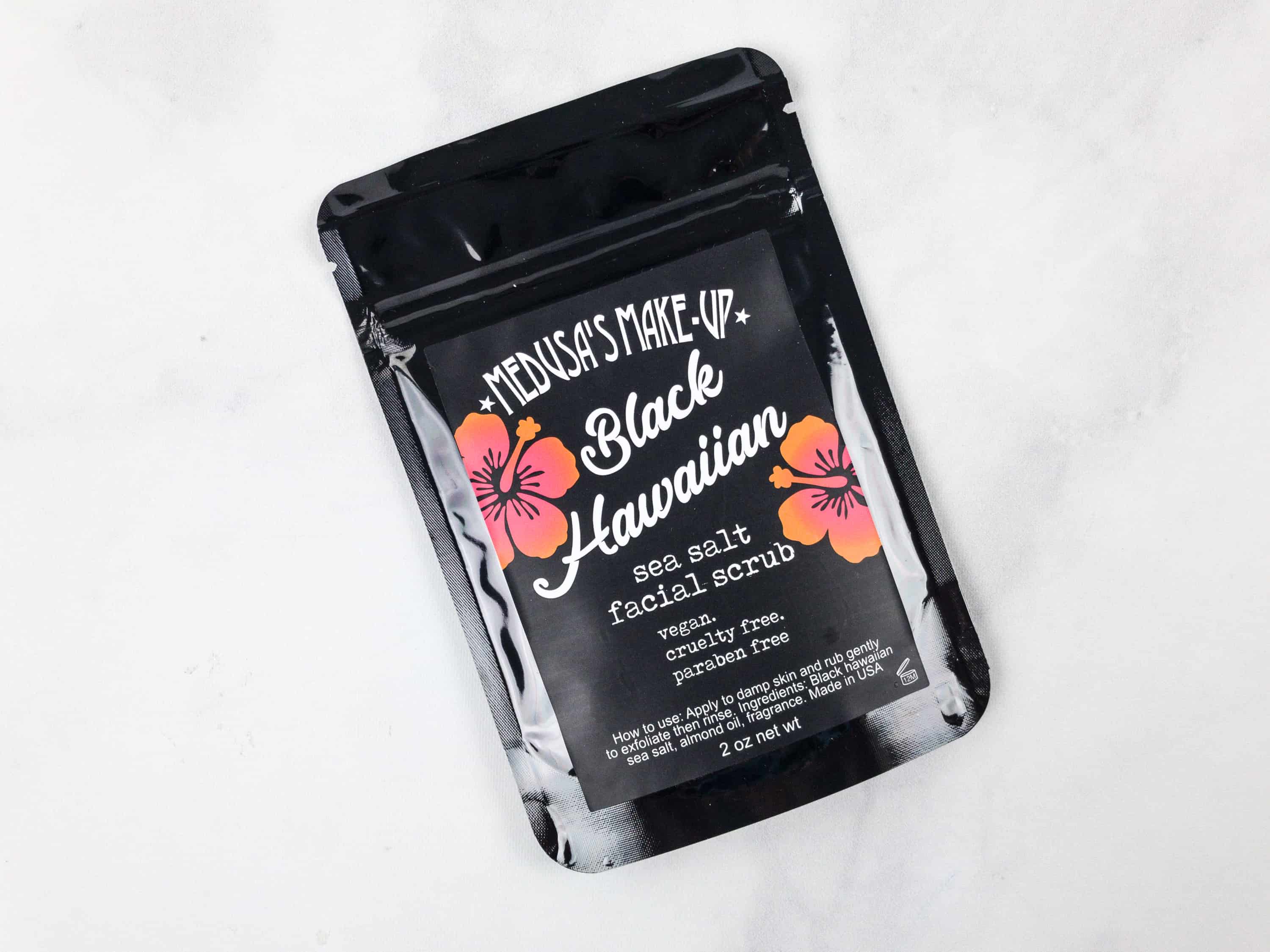 Medusa's Make-Up Black Hawaiian Sea Salt Facial Scrub ($10) I felt like this product didn't undergo enough testing! First of all, the sea salt is much too harsh for facial skin. Plus, it can sting your eyes! And unless you use a soap afterwards and scrub it off, it will leave a black residue on your face.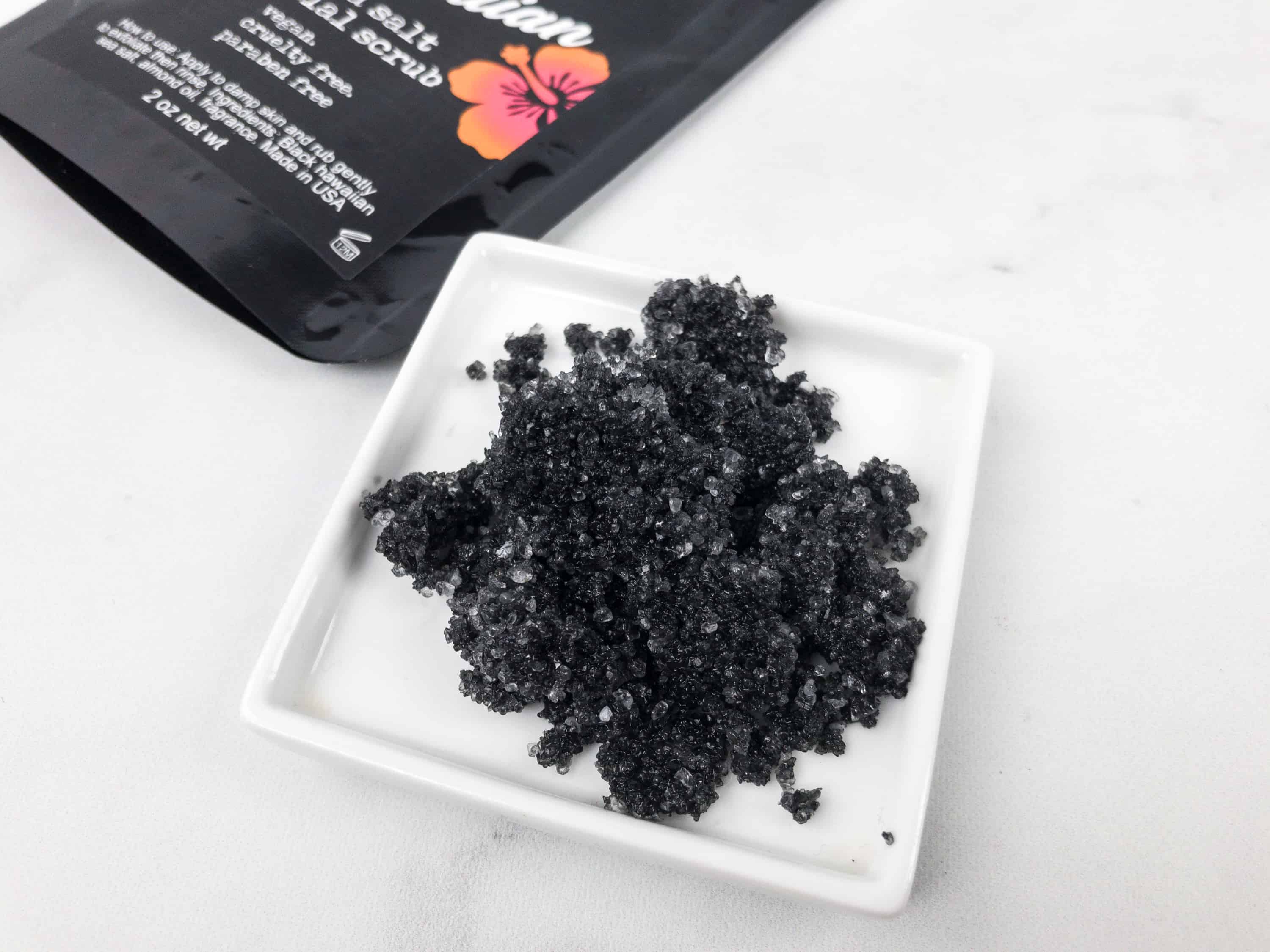 In that respect, it was somewhat similar to the BLAQ scrub that I received in my Ipsy bag last month. Not as sticky though. I would have no complaints if this said it was a body scrub and gave proper instructions for removal. However, I did like that it was paraben-free.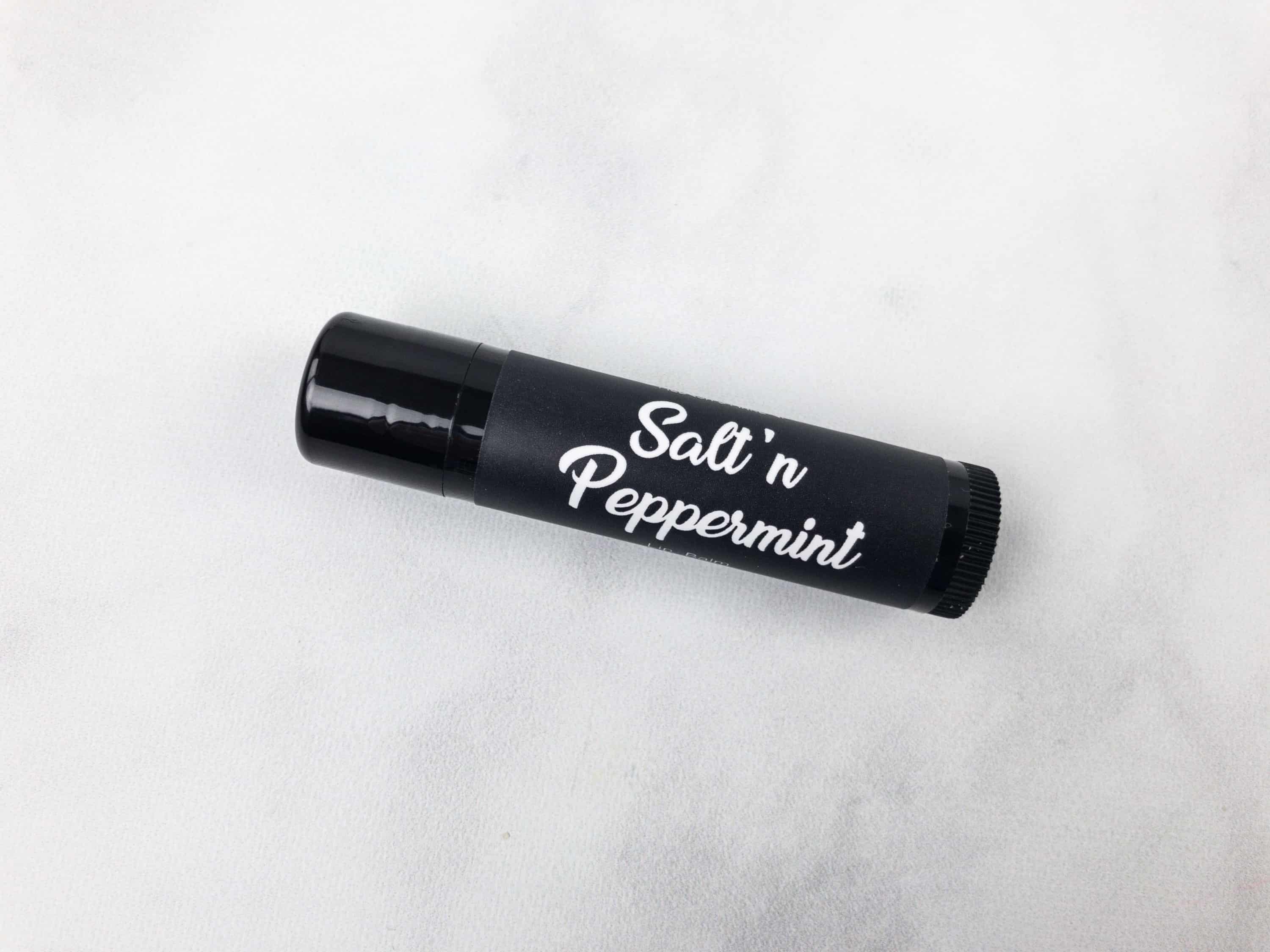 Medusa's Make-Up Salt & Peppermint Lip Balm ($8.95) I got another peppermint flavored balm – this one has a twist, with salt!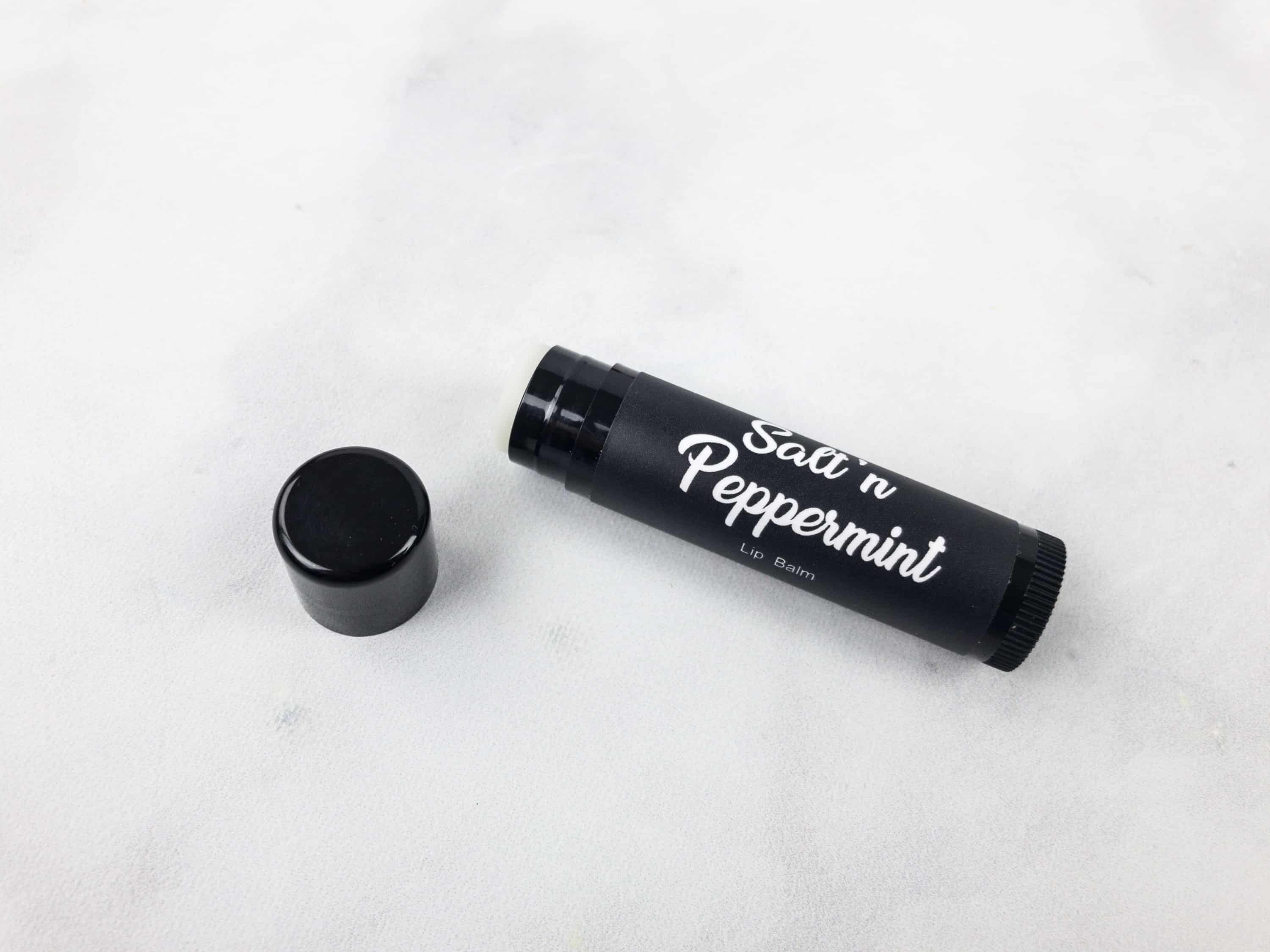 It contains organic olive oil, candelilla wax, organic coconut oil, and shea butter. It's a vegan and cruelty-free untinted natural lip balm. I'm not personally partial to minty balms but I feel like most people would like this one!
Medusa's Make-Up Lip Paint In Whoopie ($12) It's liquid lipstick with a matte finish in Whoopie, which is a really loud red!
It's well-pigmented and long-wearing too. It stays on all day, so no need for frequent touch-ups!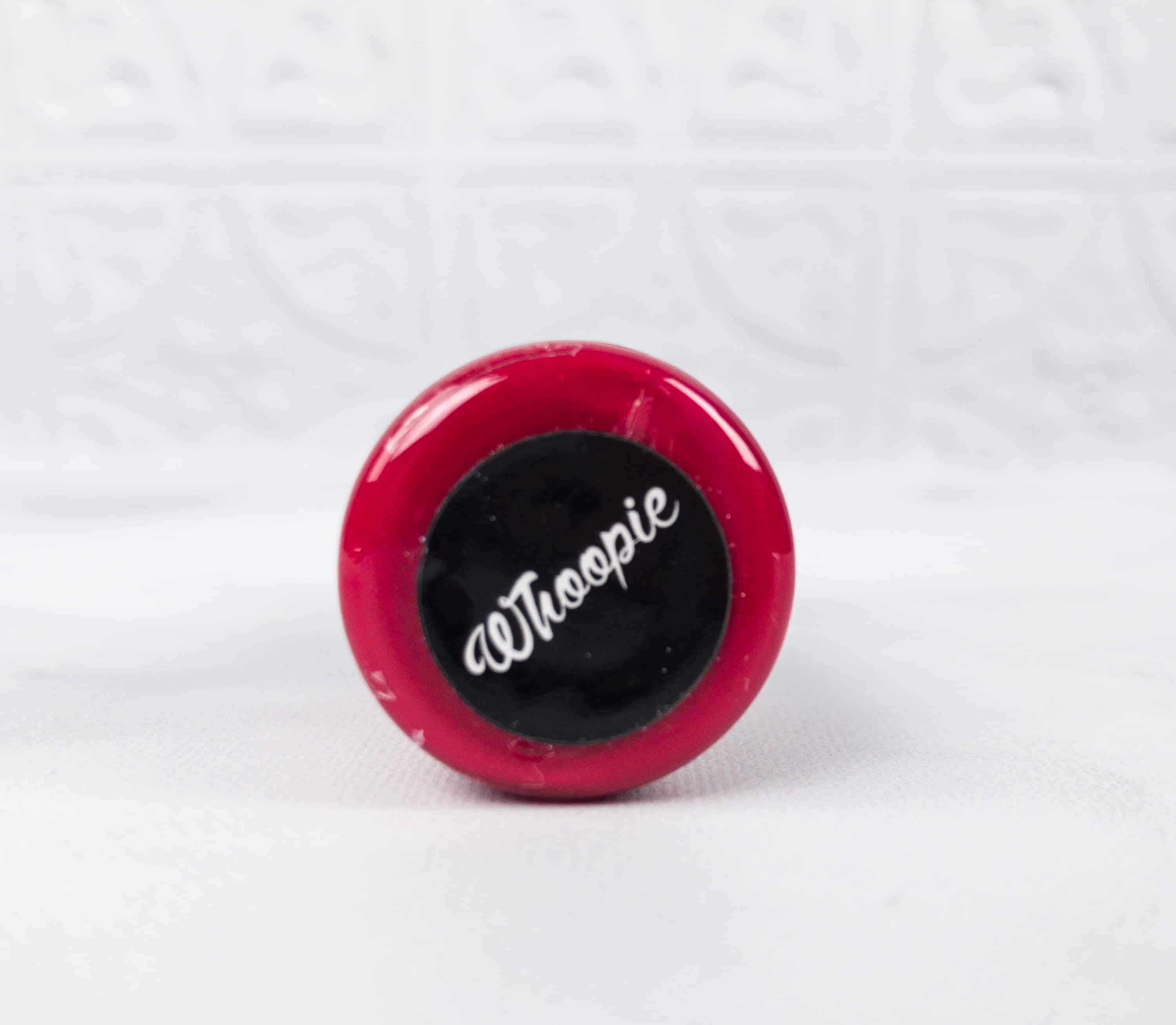 I just love how bold this red is.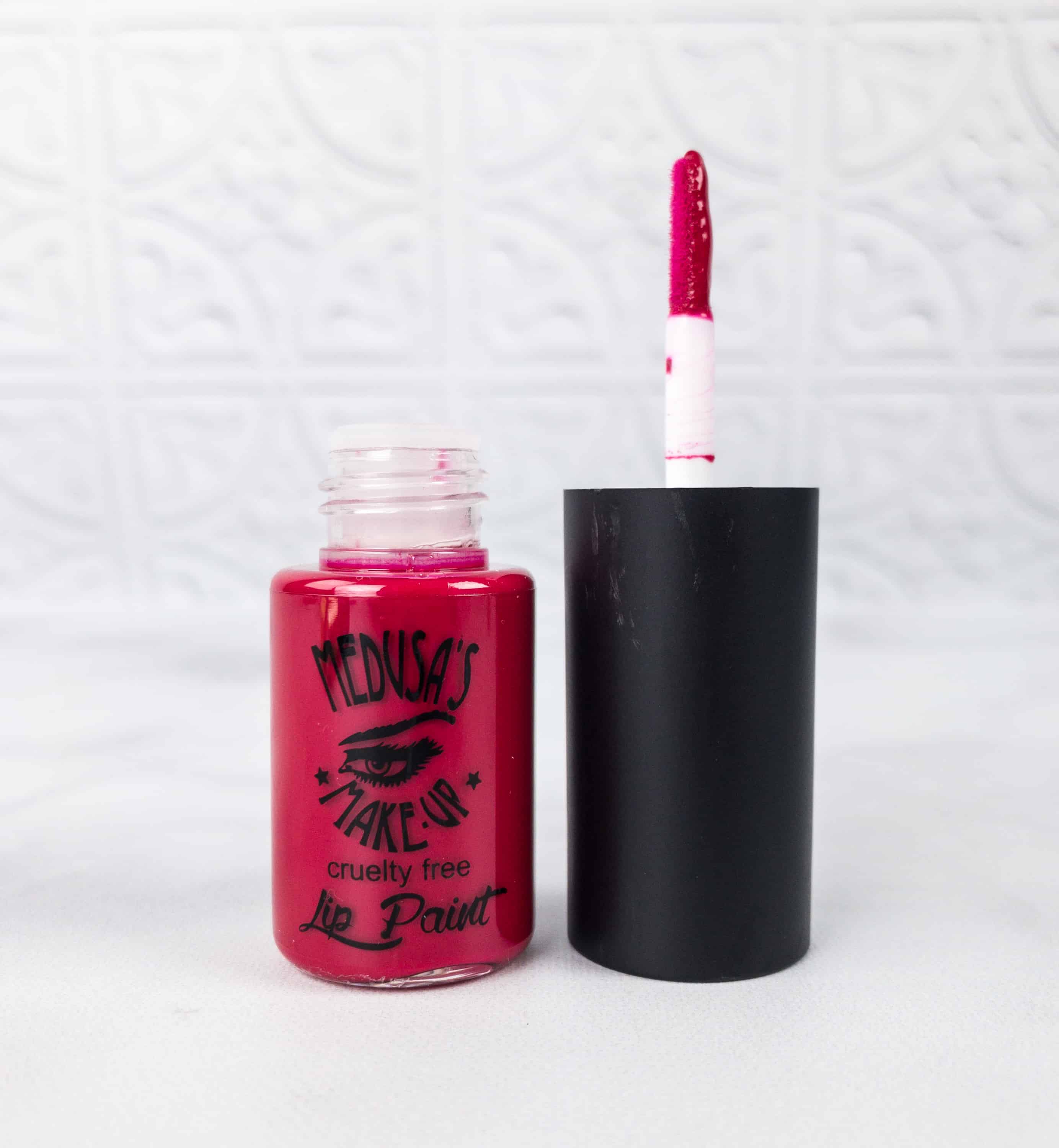 Thanks to the doe foot applicator, it's easy to apply and to achieve a smooth and even lip color.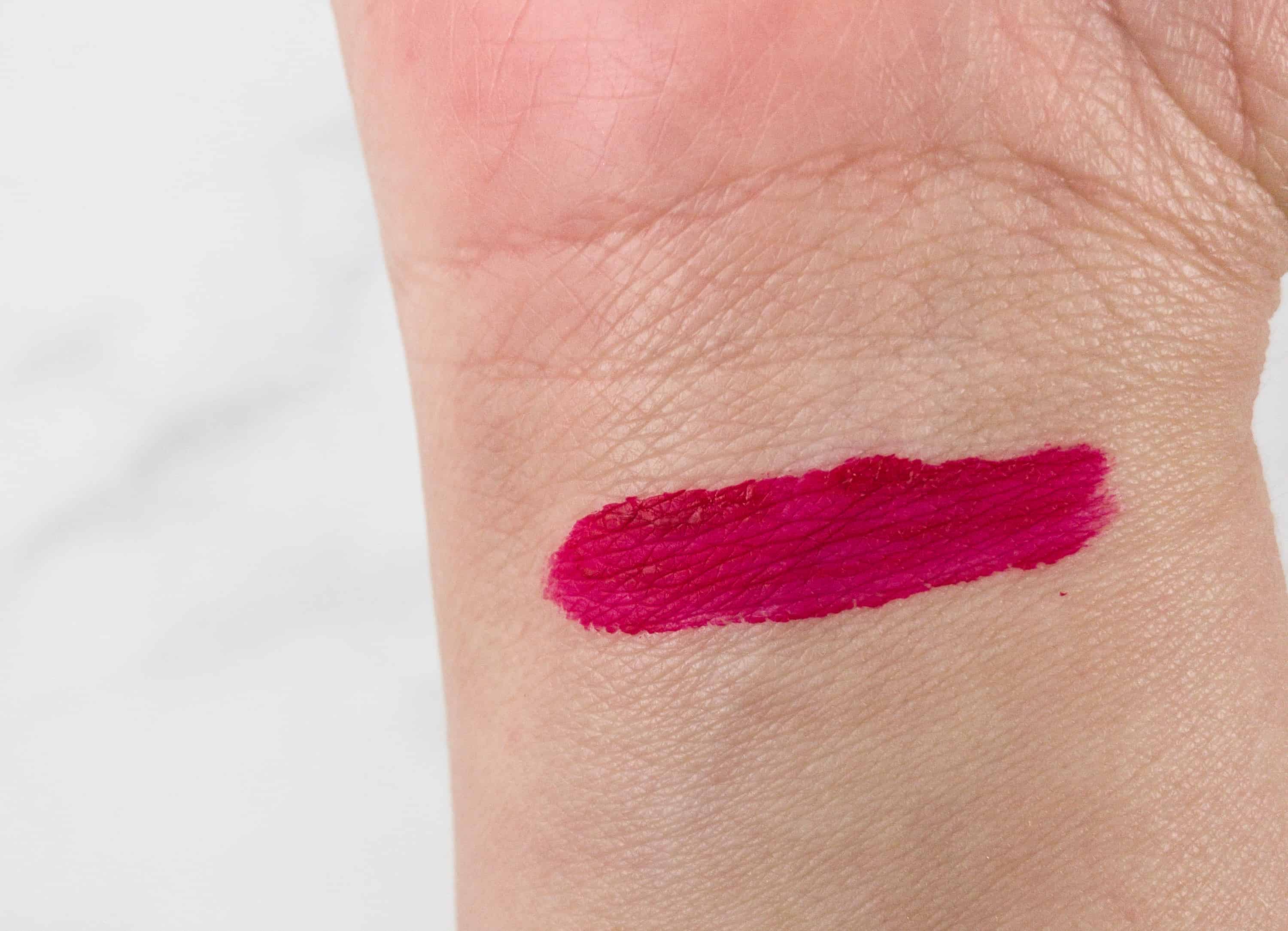 Here's the swatch of the lip paint – I want to call it electric red, and it's a great blue-based almost pink – it also is the perfect color to provide a whitening illusion for your teeth.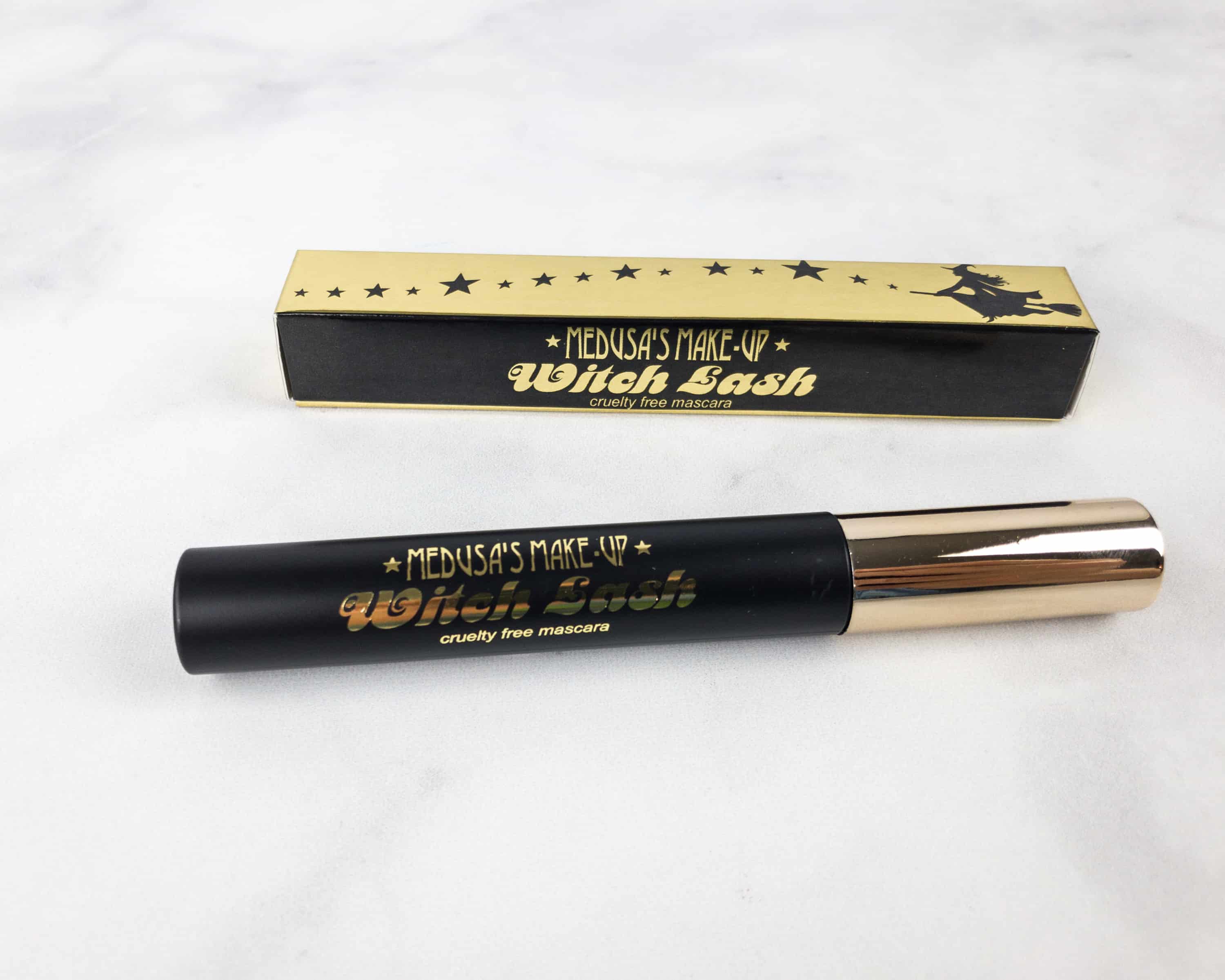 Medusa's Make-Up Witch Lash Mascara In Electric Blue ($12) This vegan mascara is great for lengthening and volumizing the lashes, plus the color is really unique as it comes in electric blue.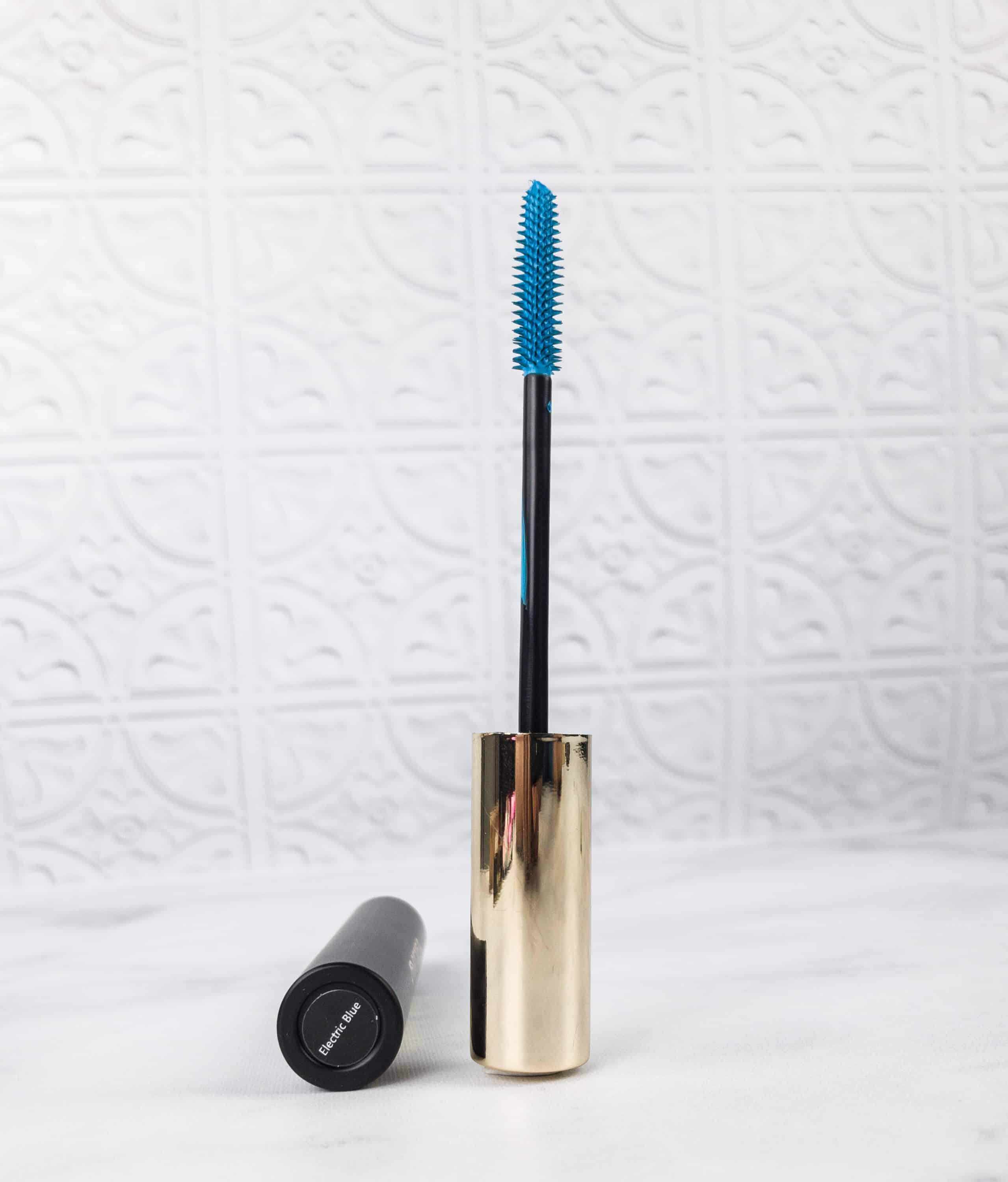 It comes with a flexible rubber brush for easy application and adds a fun hint of color to lashes. Totally wild!
This month's Medusa's Makeup Beauty Box has a good variety of items, which included skin care, lip care, and makeup. The bold red lip paint and the electric blue mascara are definitely my faves! Although the mascara is not something I could use everyday, it was still a fun and interesting inclusion. The only thing that didn't really impress me was the facial scrub. Despite that, when it comes to certified vegan and cruelty-free items, Medusa's makeup subscription is still one of the best around! I'm not personally crazy about parabens in vegan makeup – this is not a green beauty box – but I was heartened by the labeling on the scrub that specifically noted their absence. I would love to see some reformulations of these without them!
What do you think of Medusa's MakeUp Beauty Box?
Visit Medusa's MakeUp Beauty Box to subscribe or find out more!