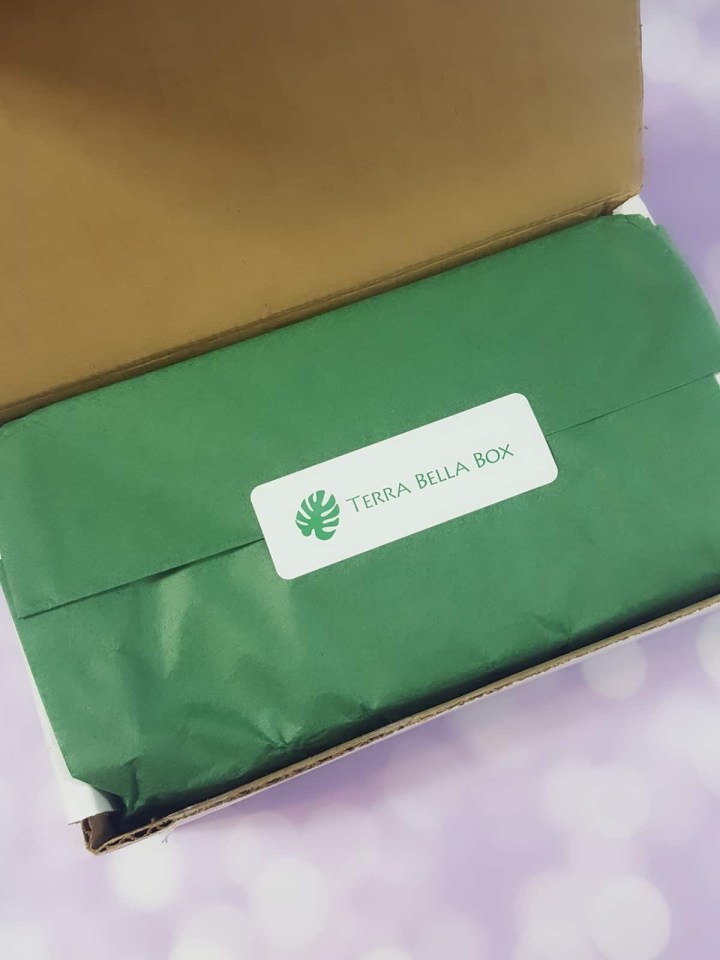 Terra Bella is a monthly subscription box of natural, artisan products for your bath and beauty routine. Each box has 3-4 products and free shipping in the U.S. It has been a few months since I've gotten this box and they have gone down to a smaller box which will keep the products inside nice and compact and isn't' wasting materials.
The products are handmade, animal cruelty-free, and made in small batches by small businesses from ethically sourced ingredients. Products can include cleansers, moisturizers, masks, exfoliators, hand and nail products, hair products, bath products and such. Terra Bella was created by Kate Gray. Her goal is to fill your cabinets with every beauty product that you might need. And with that in mind, each month is filled with a wide variation of useful products.
Everything in my February box. The Terra Bella Box is $32.95 a month, auto renewing. The Make Up Edit box (which is at least 3 make up only products) is $29.95. You can switch between Terra Bella or the Make Up Edit each month.
DEAL: Save 10% on your subscription! Use coupon code HELLO10.
Each box comes with an info sheet that tells what is included in the box and then links to find them online when you want to order more.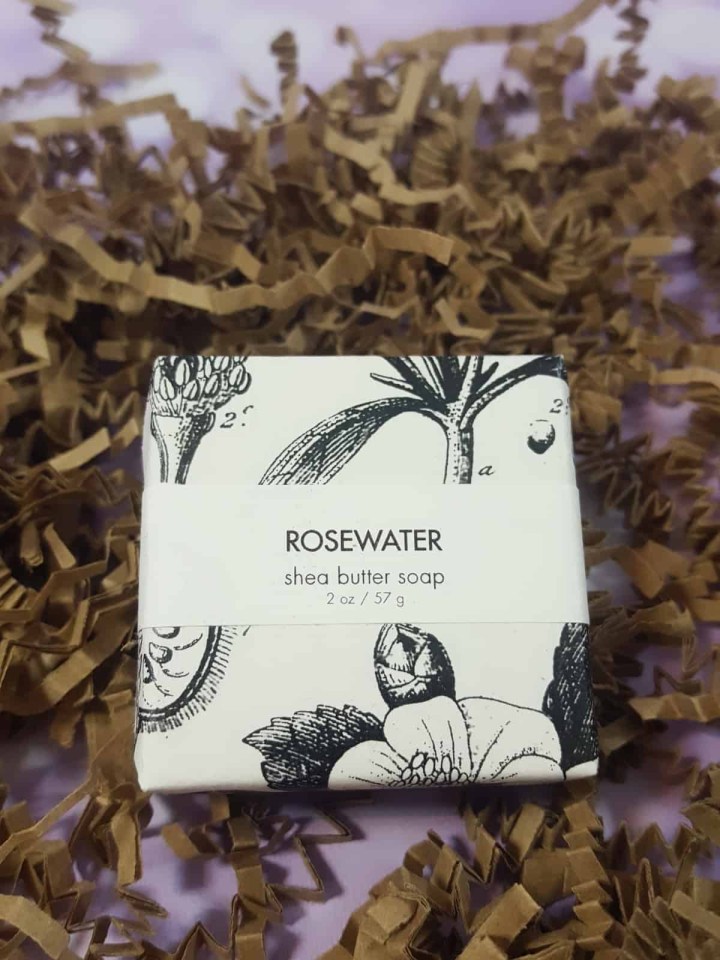 Rosewater Shea Butter Soap by Formulary 55 ($5.00) – A handcrafted small batch soap from saponified oils of coconut, RSPO-certified palm, and shea butter. It is a light sweet smelling soap in a great guest size.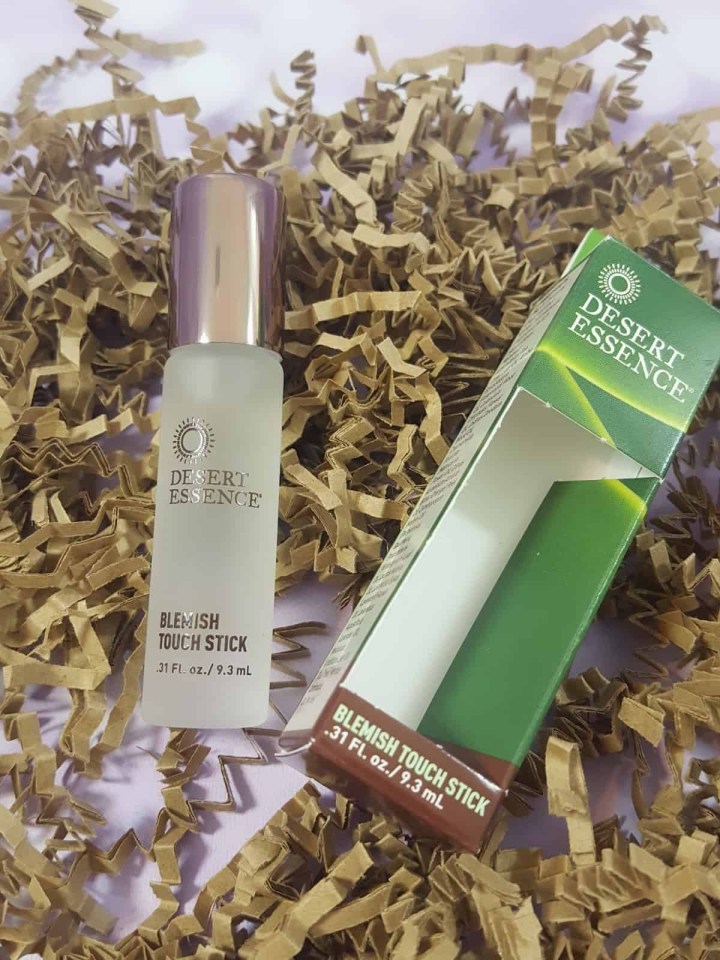 Blemish Touch Stick by Desert Essence ($9.99) – A combination of nine natural extracts and essential oils that are blended together to leave your skin looking radiant and clear by reducing the oil that leads to blemishes. It is also great to use on bug bites and other skin irritations.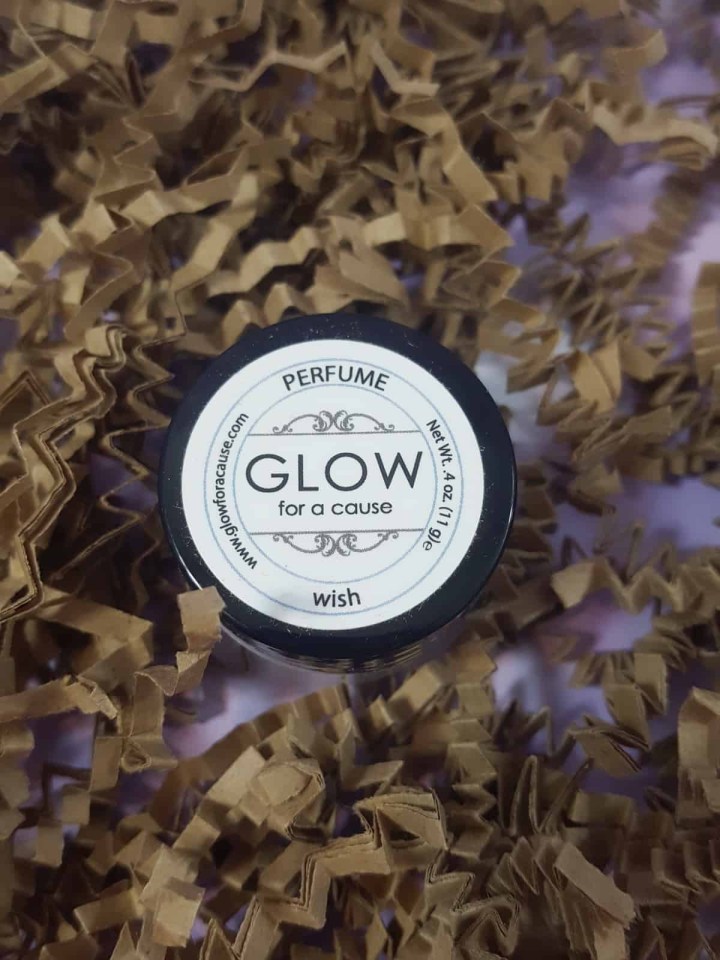 Wish Solid Perfume from Glow for a Cause ($16.00) – An amazing smelling mixture of light florals, white tea and bergamot grounded with light musks in a solid perfume made with natural and organic oils.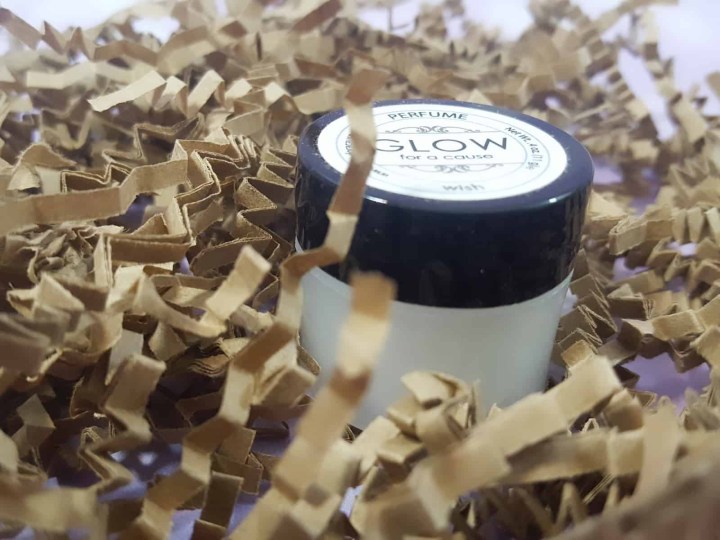 The solid perfume is in a small container all ready for use.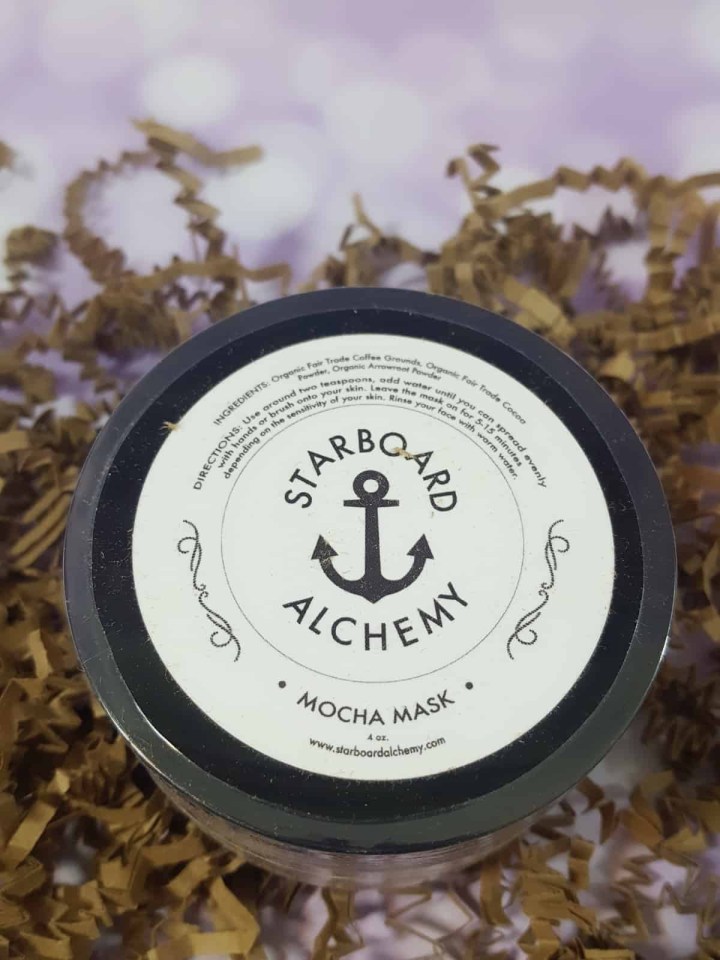 Mocha Mask by Starboard Alchemy ($22.00) – I'm so excited for this one. On my honeymoon we stopped at the Hotel Hershey and had chocolate massages so every time I get a product with chocolate in there it takes me back to that great trip. This mask has chocolates that contain antioxidants to protect your skin from free radical damage. Coffee treats redness and inflammation and reduces puffiness and it also has caffeine which smooths fine lines and minimizes pores.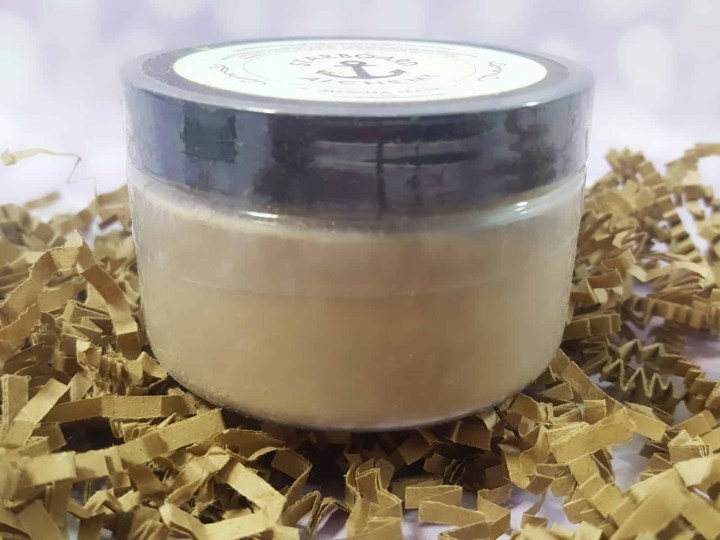 Just look at all this goodness. This is going on one night when I get some time to myself and not while I'm here dealing with a sick kid.
Terra Bella Box sent a good box for me this month. Lots of really useful items and ones that work for everyone.  For some reason my chin has been breaking out recently so I'm all about the blemish stick and then getting a relaxing Mocha Mask will just be the icing on the cake for a long day. I always love getting new better for me products and finding new companies to read about and try with my boxes. There are so many companies out there and being led in a good direction is always welcome.
Which product was your favorite in this month's Terra Bella Box?