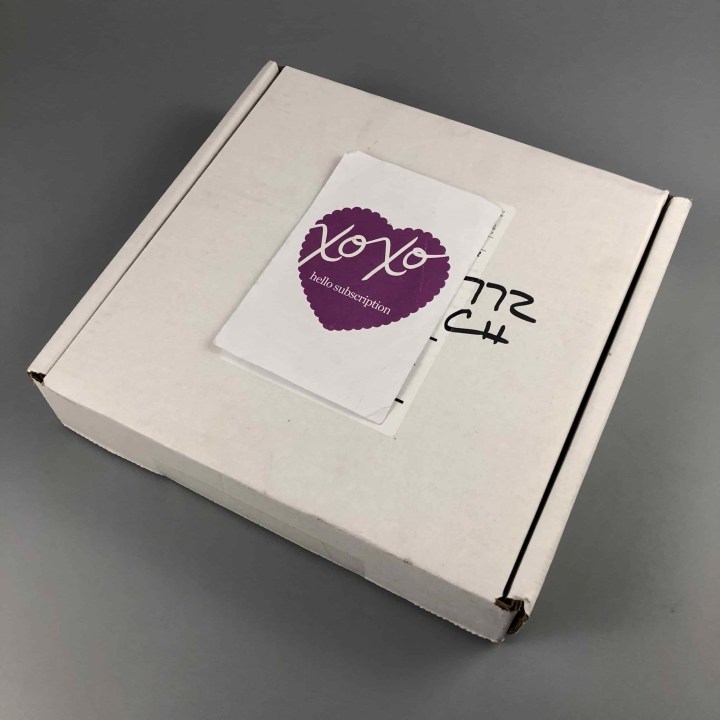 Lucha Loot is a monthly subscription box devoted to all things Lucha Libre! Lucha Loot is committed to officially licensed 100% items with Lucha Libre collectibles including DVDs, magazines, posters, art and more, plus lucha masks, all with royalties paid to or purchased directly from luchadores.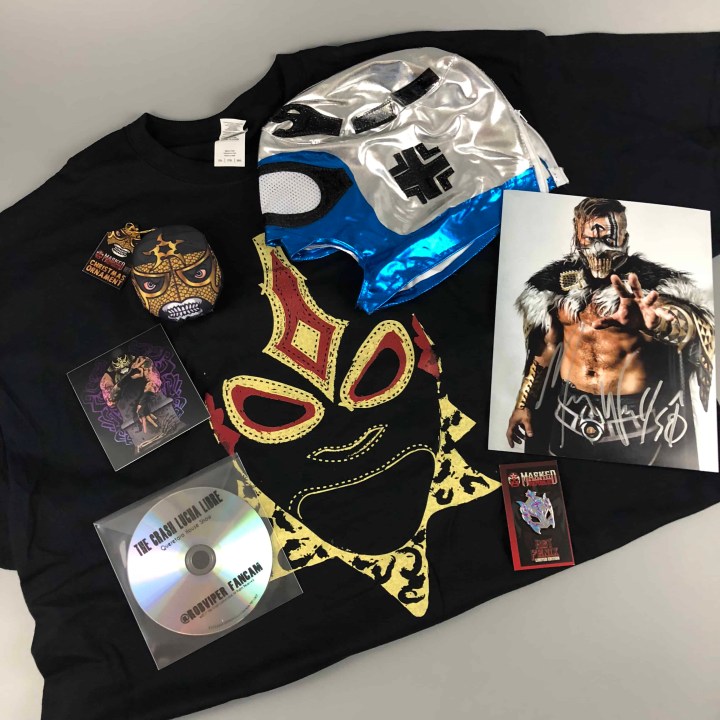 T-shirt, autographed picture, mask and more! There is a lot of loot packed into this treasure box. There are two sizes of Lucha Loot – the Lucha Loot Standard Chest ($19.95 + $8 shipping), and the Lucha Loot Deluxe Booty Chest ($29.95 + $8 shipping).
DEAL: Save 10% on your first box! Use coupon code TRYLL.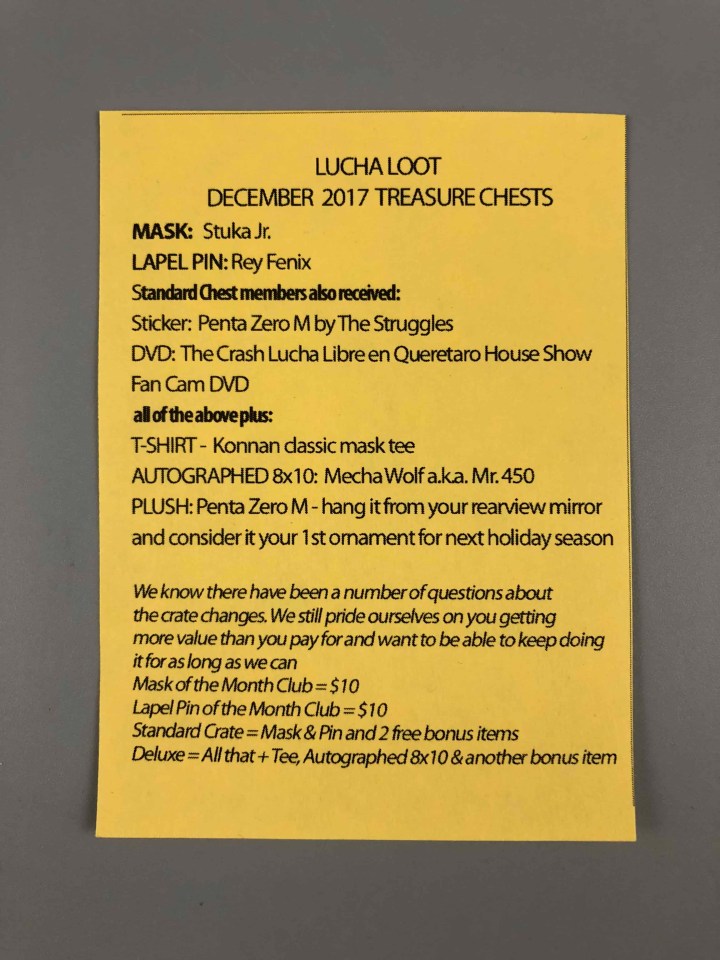 The description sheet provides a list of the items. Here, you will see there are now more options to get the exclusive items from Lucha Loot. I am reviewing the Deluxe Crate.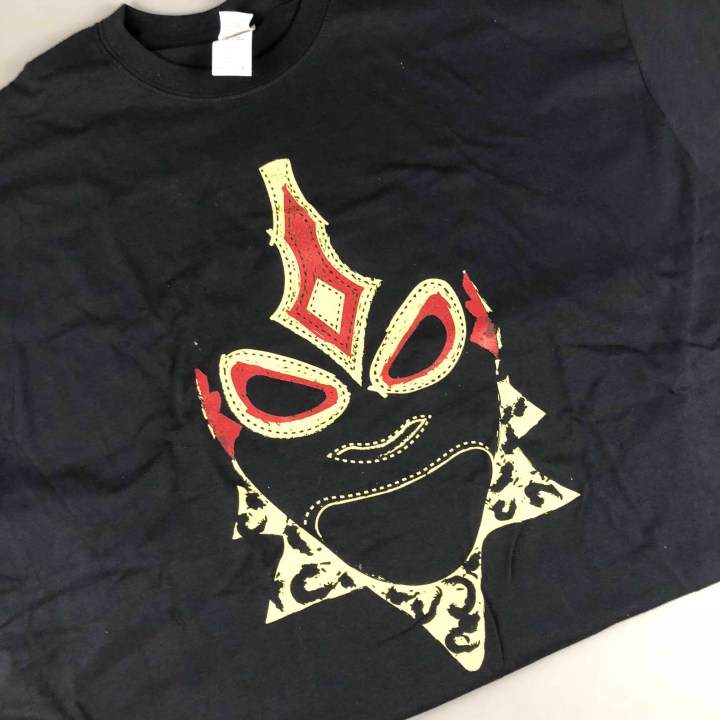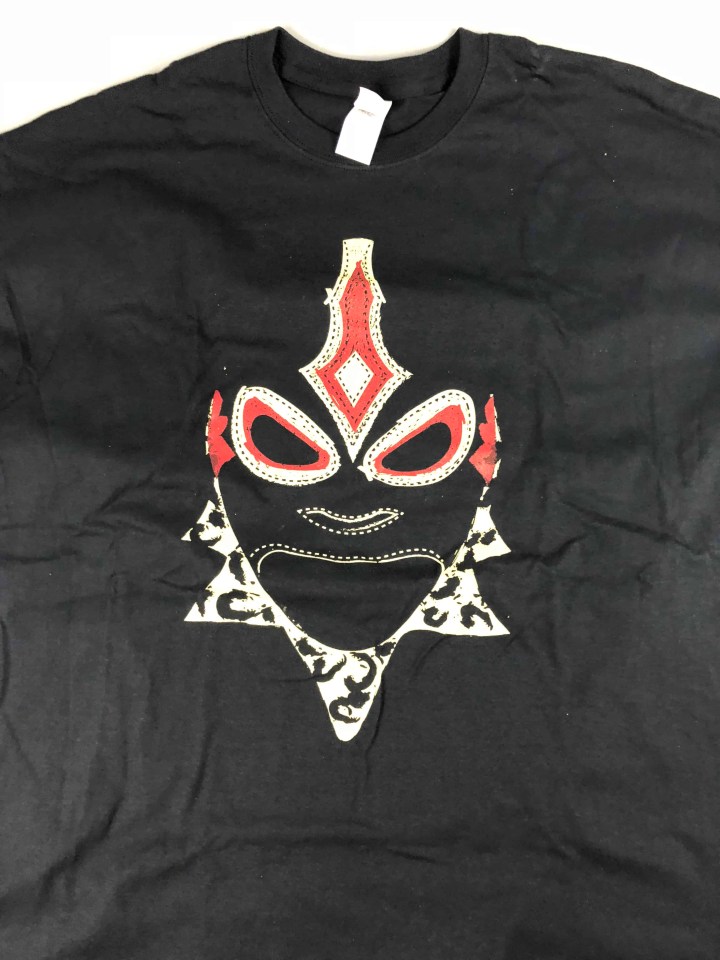 Konnan Classic Mask T-Shirt – This is great looking t-shirt. I like the design of Konnan's mask against the black background.
Stuka Jr. Wrestling Mask – The mask has a nice use of colors with shiny blue and silver. The snakes look cool. The mask zips up as opposed to being able to tie it up in back.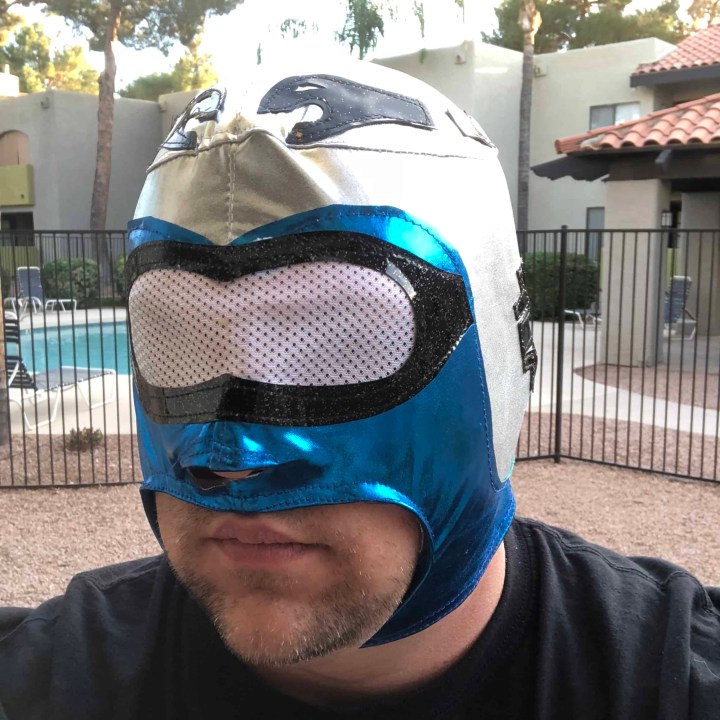 How do I look?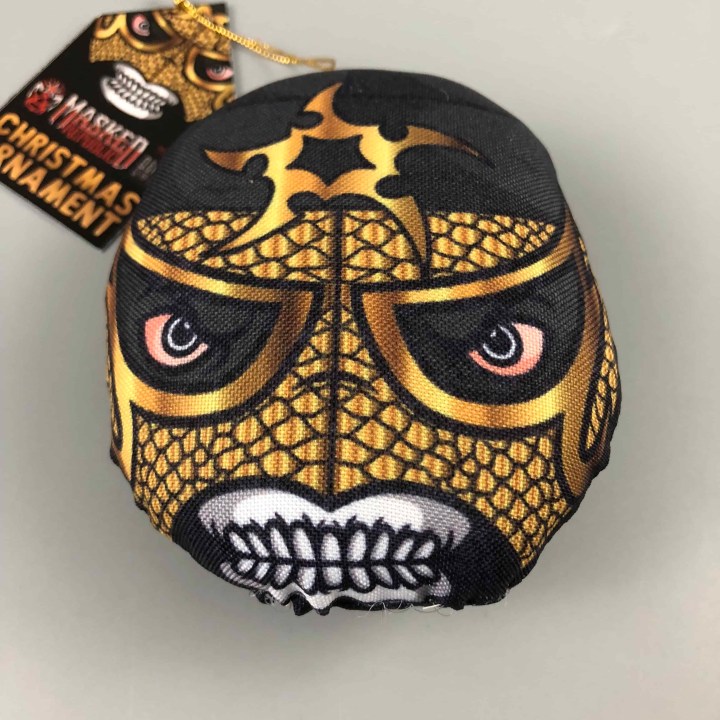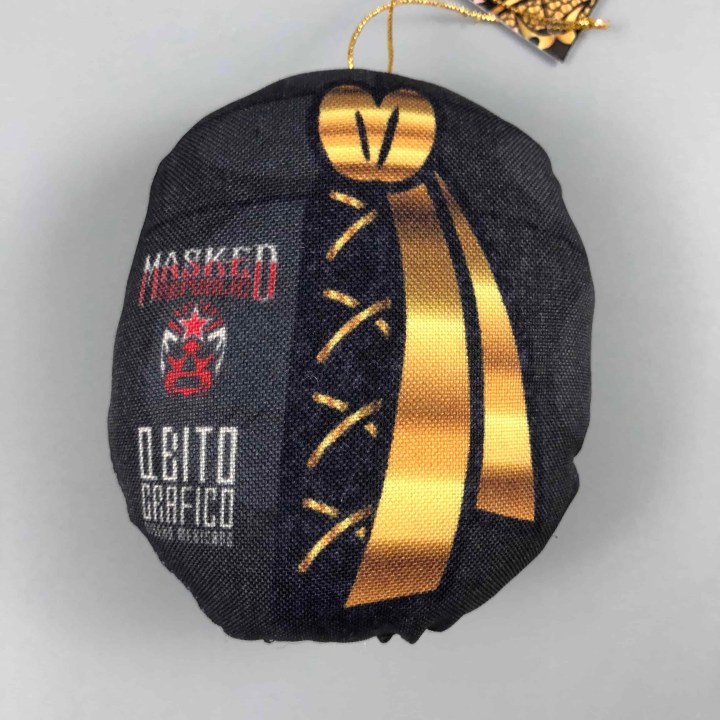 Penta Zero M Christmas Ornament. The detail looks incredible on this stuffed ornament. It's a great way to stay in the holiday spirit!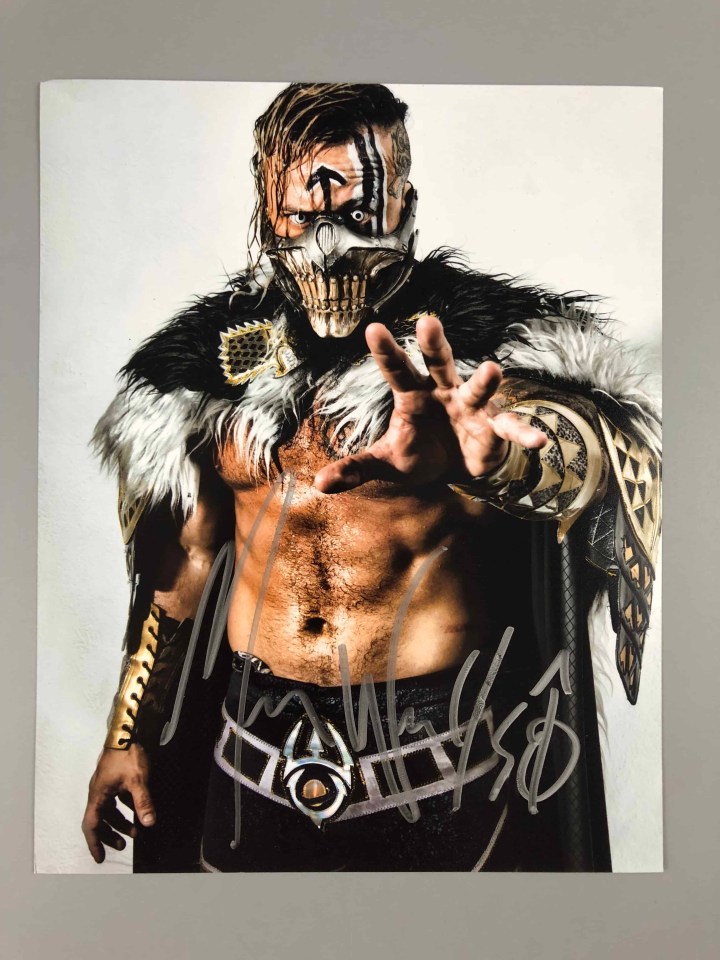 Mecha Wolf aka Mr. 450 Autographed 8×10. Lucha Loot is incredible with the way they include autographed items from some of the greatest in Lucha Libre today.
Penta Zero M Sticker. The art on this sticker looks amazing. There is a great use of color on the predominantly black sticker.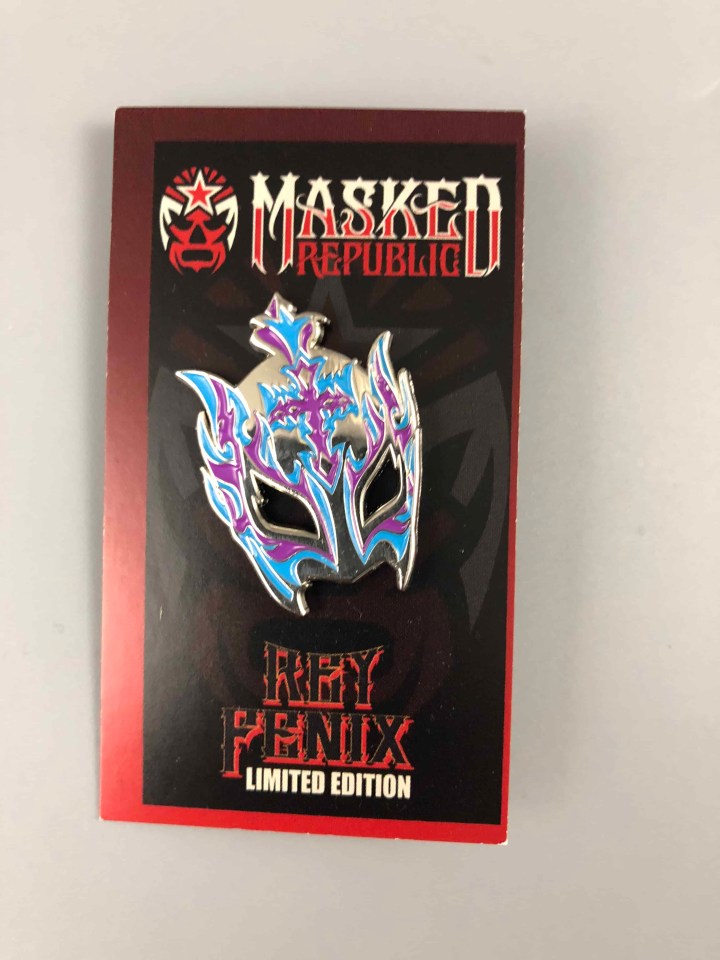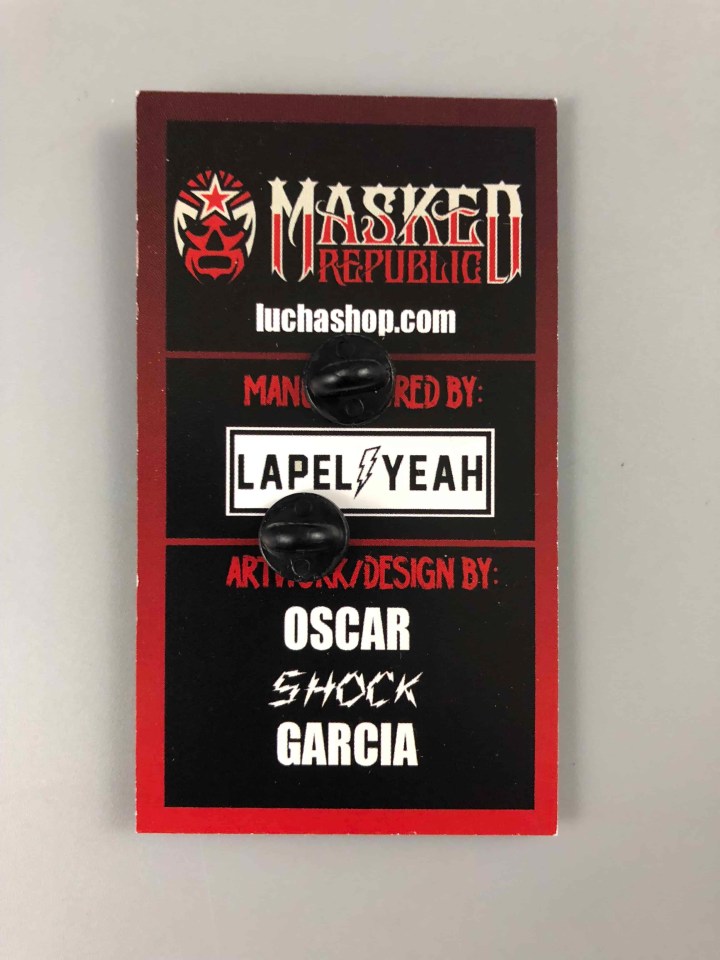 Rey Fenix Lapel Pin – I think this is the best looking pin I have ever received from Lucha Loot!  Oscar "Shock" Garcia did an absolutely remarkable job!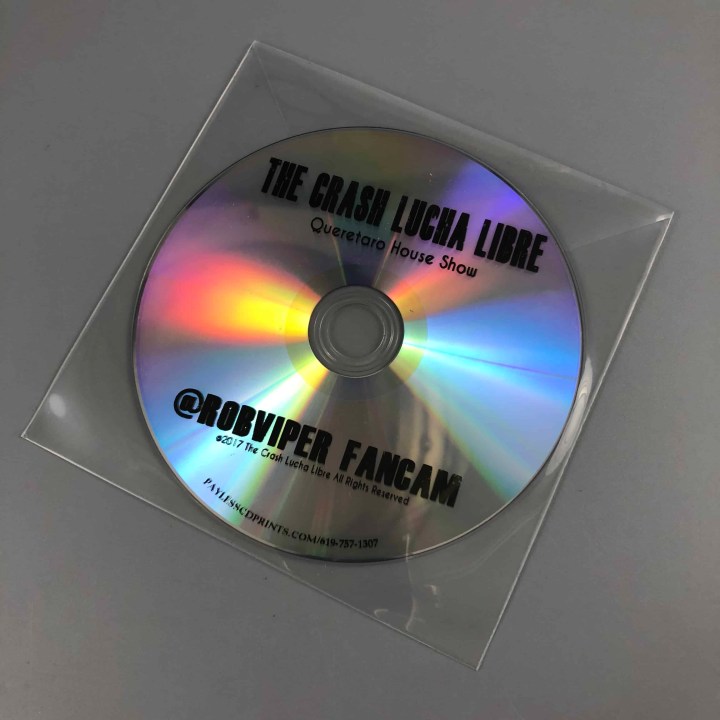 The Crash Lucha Libre en Queretaro House Show Fan Cam DVD – It's great to get a DVD from shows, especially Crash Lucha Libre.
This is easily one of my favorite subscription boxes. There is a wonderful variety of items which is something I definitely love about this box. This month was a bit late but all of the great items made it worth the wait. I'm looking forward to seeing what Lucha Loot has in store for the upcoming months!
What's your favorite loot this month?