Loot for Her is one of the Loot Wear monthly subscription from Loot Crate with exclusive geek and gamer premium wearable accessories themed along with the current Loot Crate theme. Loot for Her is the subscription with goodies of the more feminine persuasion!  Every month for $14.99 you'll get a franchise-specific accessory or apparel item.
TIP: You can check the spoilers each month and skip if you don't like the franchise (even on a longer length subscription!).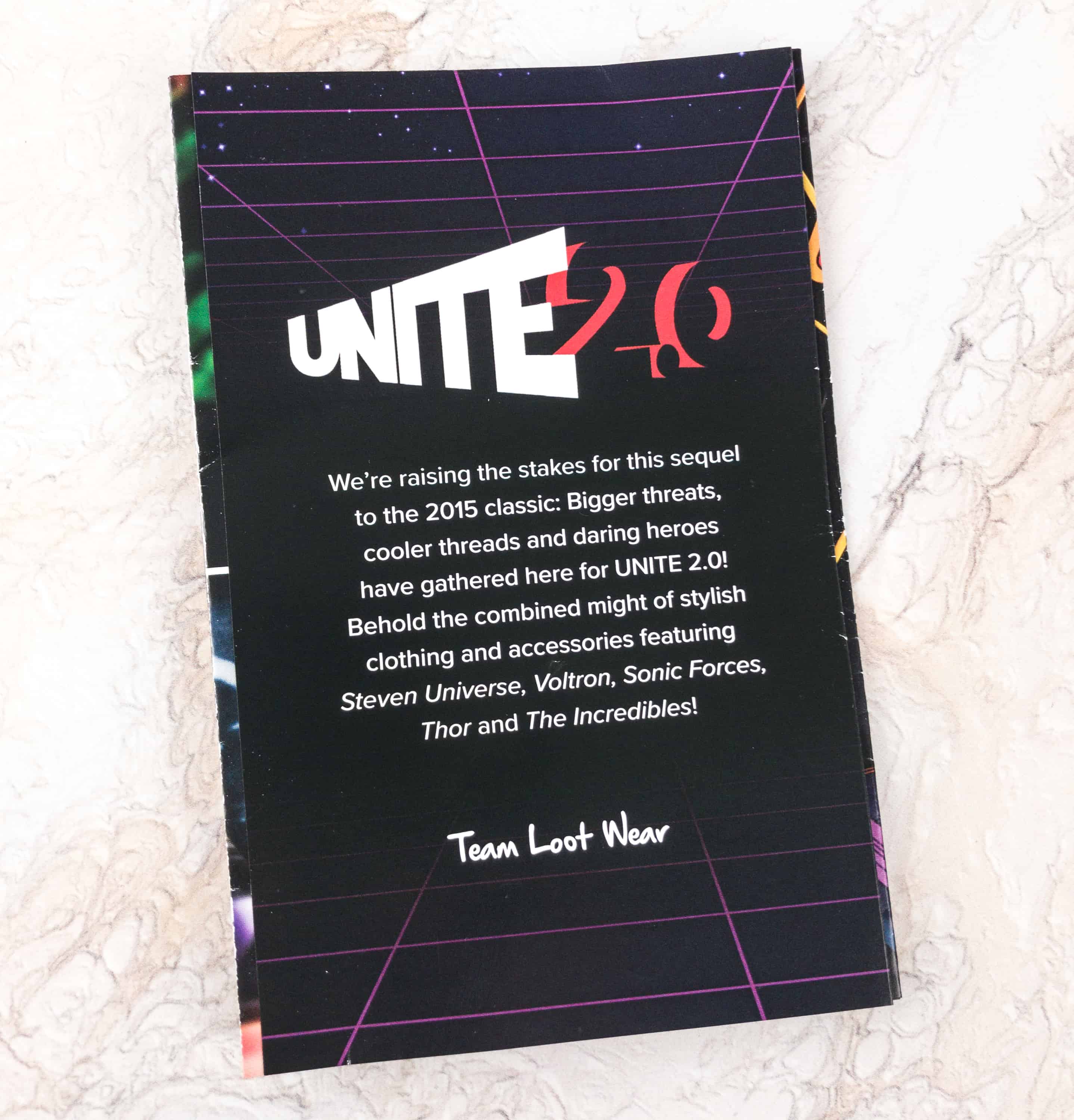 DEAL: Save 15% on Loot Wear subscriptions when you use this link and coupon code HELLOSUBSCRIPTION15. [Does not apply to Wizardry Wear] Get $3 off your first month with coupon code SAVE3. [Not valid on Undies]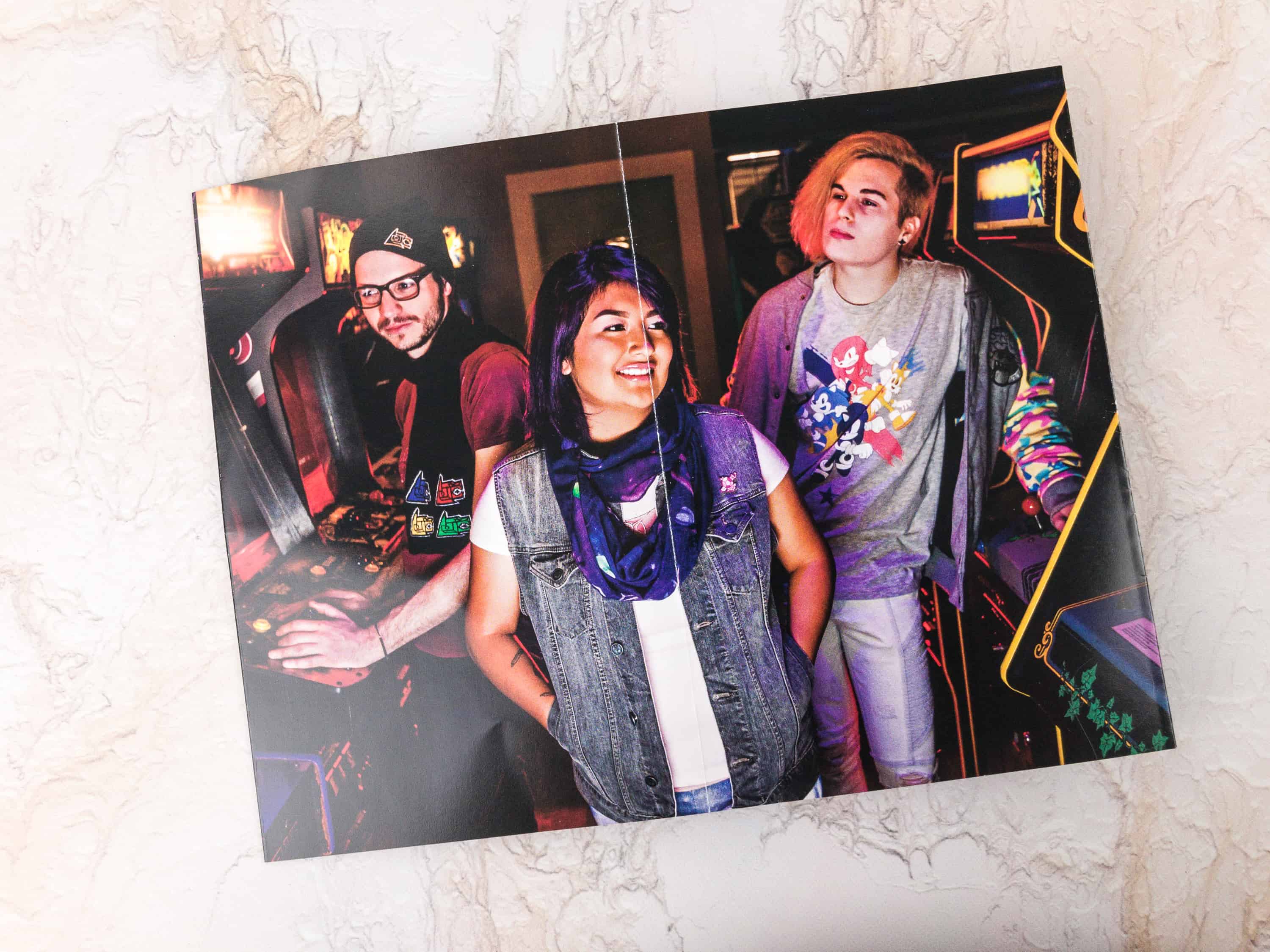 The theme for the November 2017 Loot For Her is UNITE 2.0!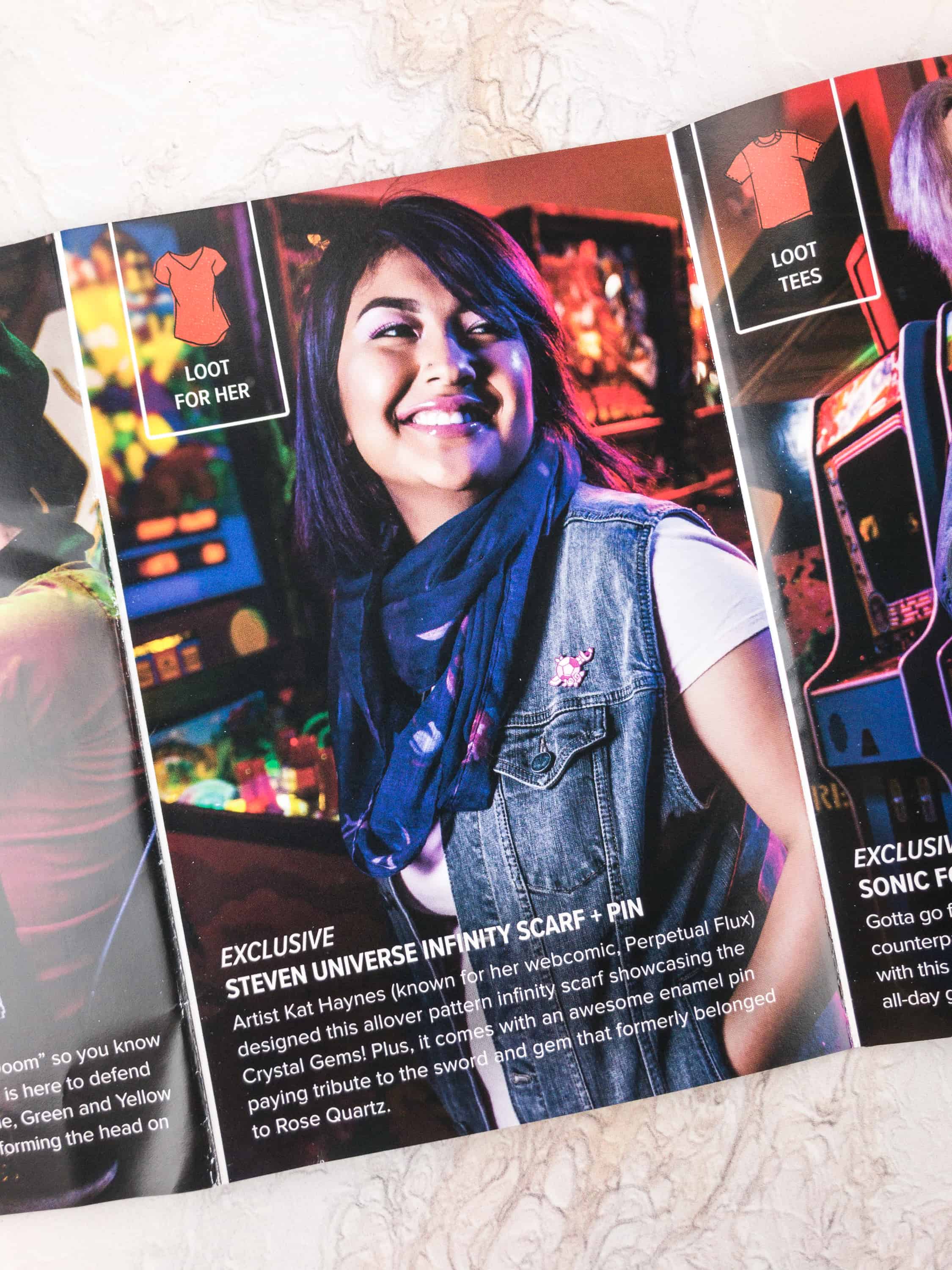 The information card gives you a list of all the items over all the Loot Wear subscriptions.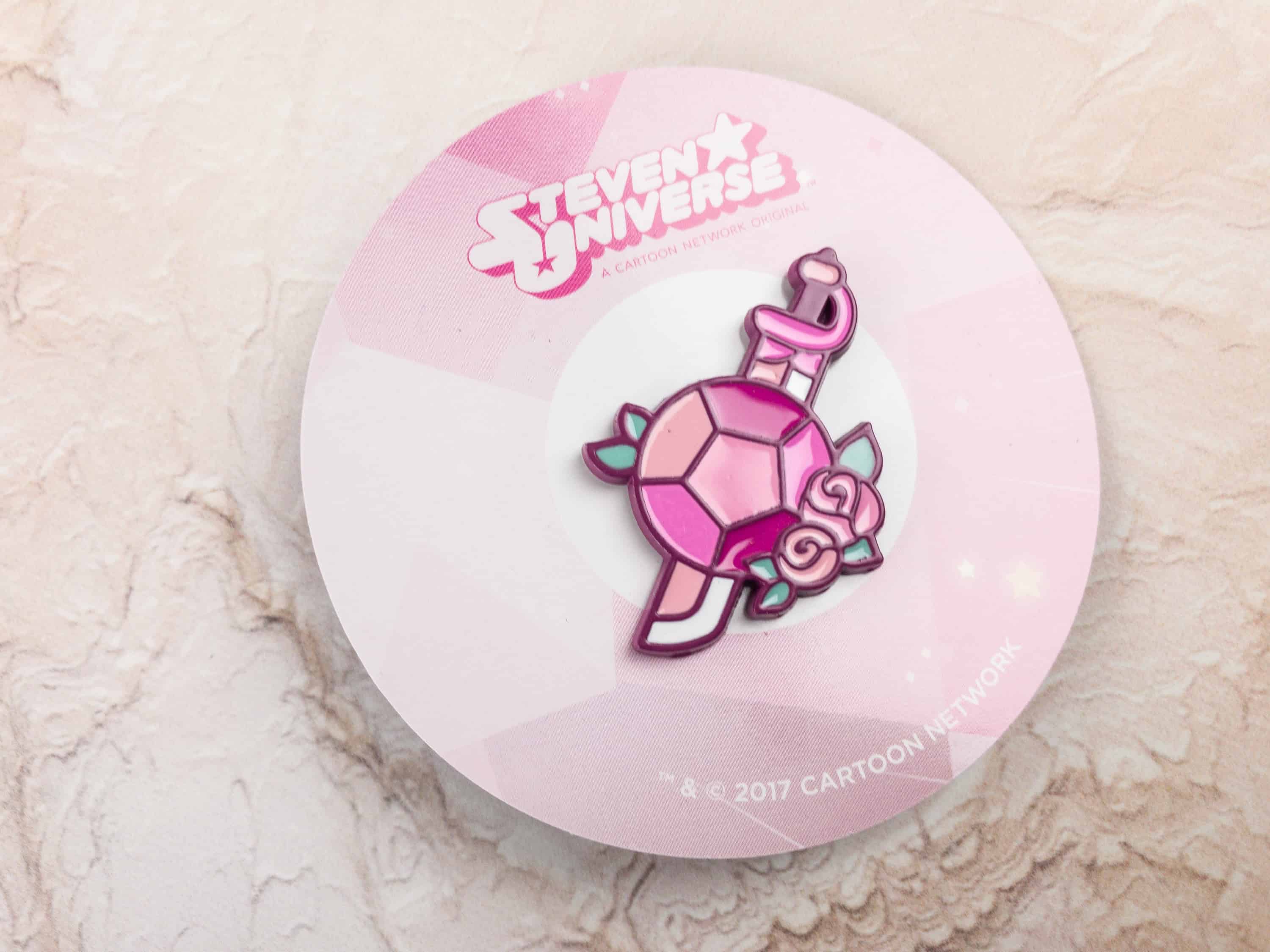 Steven Universe Pin. This bonus item is a great addition to this month's item. It is an enamel pin that measures around 1.5″ and features one of the gems in the Steven Universe series, the Rose Quartz. With the rose sword and two roses on the side, it looks so girly and perfect to attach on a tote.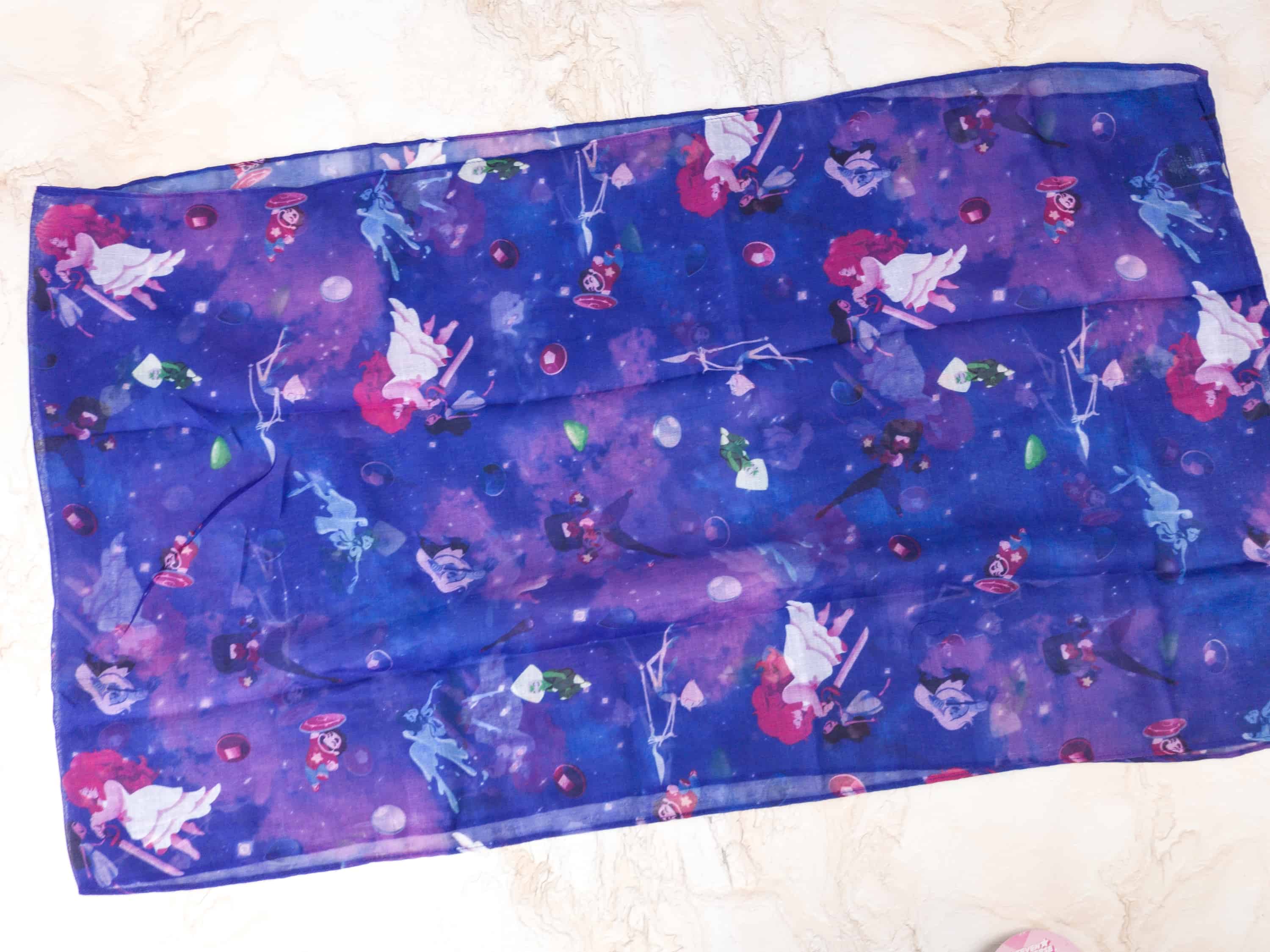 Steven Universe Infinity Scarf. This month's Loot for Her is a Loot Crate exclusive item from Steven Universe.
For those who aren't familiar with Steven Universe:
In Steven Universe, the world is protected from evil threats by the Crystal Gems, a movement of Gems sworn to protect the Earth from the Homeworld Gems. Their powers flow from their gemstones; magical gems embedded somewhere on the host's body. … A Gem named Peridot has also joined the team.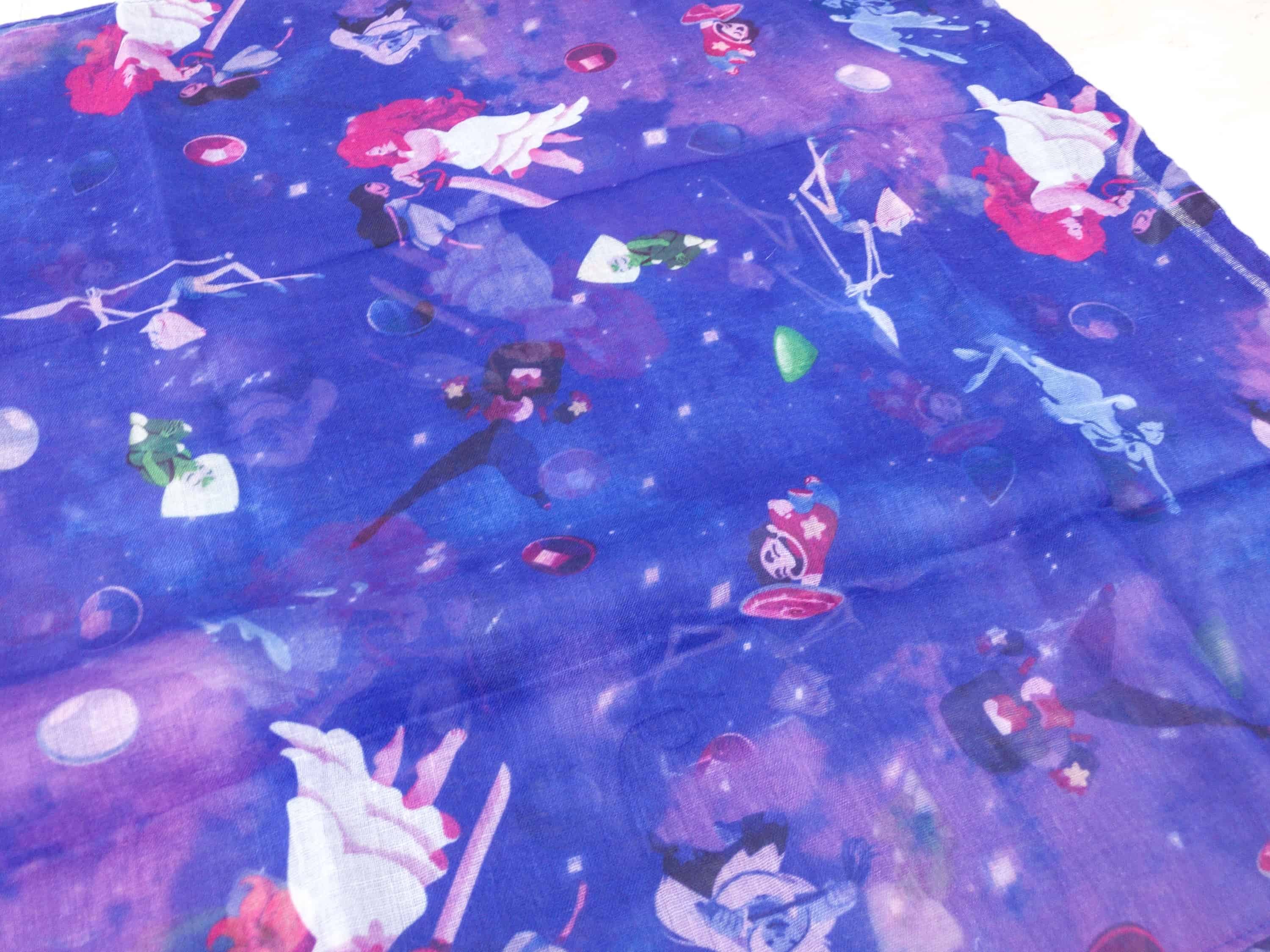 I love the colorful combination of blue, purple and pink on this scarf. It is also thin, lightweight, and made from 100% polyester. It can be machine washed cold, and tumbled down to dry.
The scarf features Steven and the other gems from the series. It maybe sheer, but it can still provide some warmth for the cold season. It looks perfect on light colored, long-sleeved tops.
Loot for Her was a great value with two items this month and I'm actually happy getting a bonus item (who wouldn't be?). The scarf is perfect for the season as well and the color combination is great! Every wearable from this subscription is well designed and good quality and I am always looking forward to what they have in store for the future boxes.
What did you think of this month's Loot For Her?