Doodle Crate is a member of the KiwiCo family geared toward kids 9+. It inspires young makers to learn new skills and gain creative confidence through craft and art projects by teaching them basic and intermediate techniques of a new artistic medium each month. The sky is the limit, and crafts made from the same kit can be kept simple, or they can be made as intricate as the artist desires.
Though geared toward kids, Doodle Crate is gender neutral and also excellent for anyone (even adults) wanting a craft subscription. In our experience, this is the best "arts and crafts" box for older kids, tweens, teens, and adults – the end result is nearly always something you will want to save!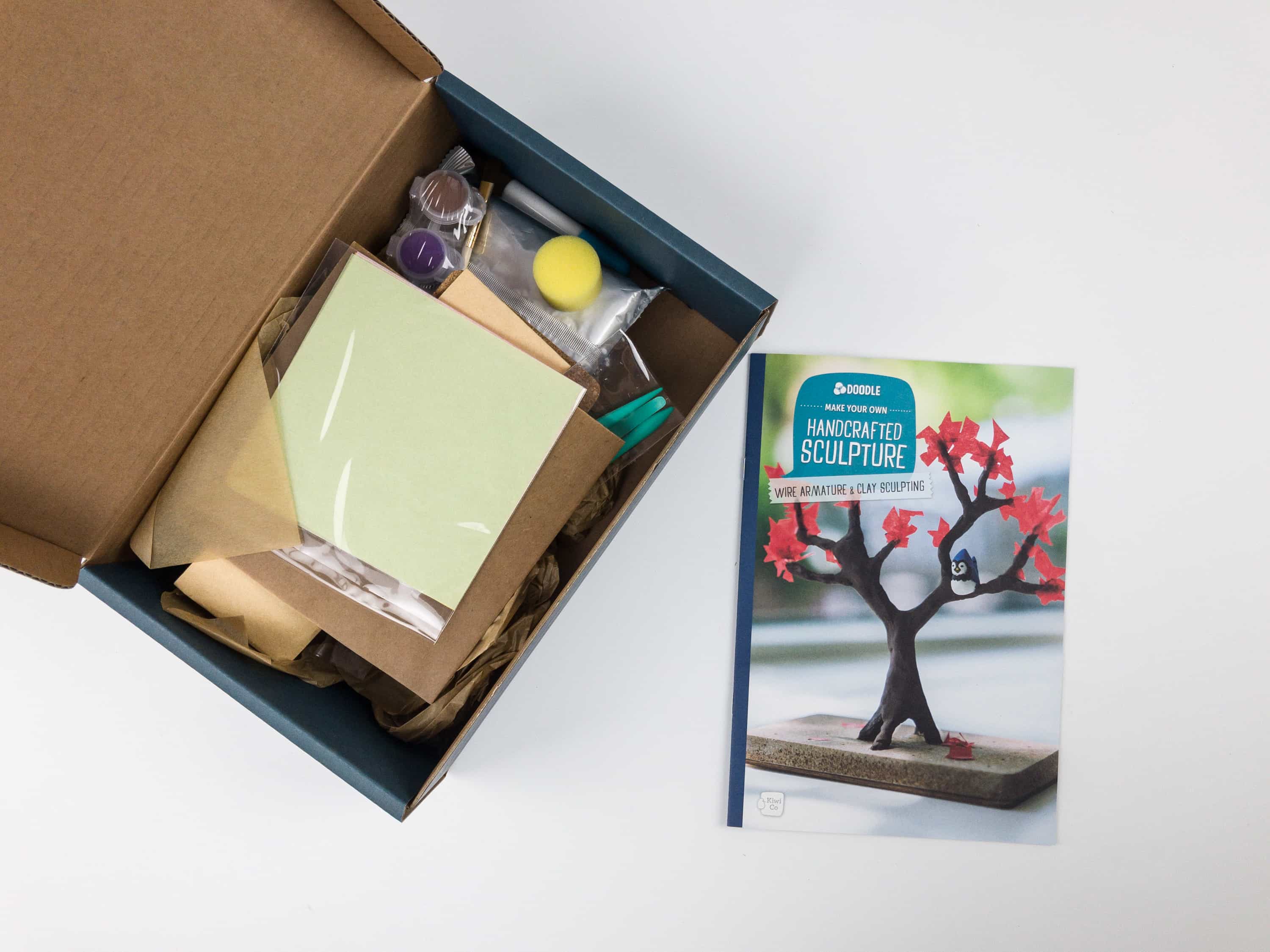 This month's project: HANDCRAFTED SCULPTURE!
DEAL: Use this link to save 30% on your first month of Doodle Crate!  (or Kiwi Crate and the KiwiCo family subscriptions Tinker Crate and Koala Crate).
Every crate comes with everything you need to complete the project (except for a few basic items from your home), as well as a booklet.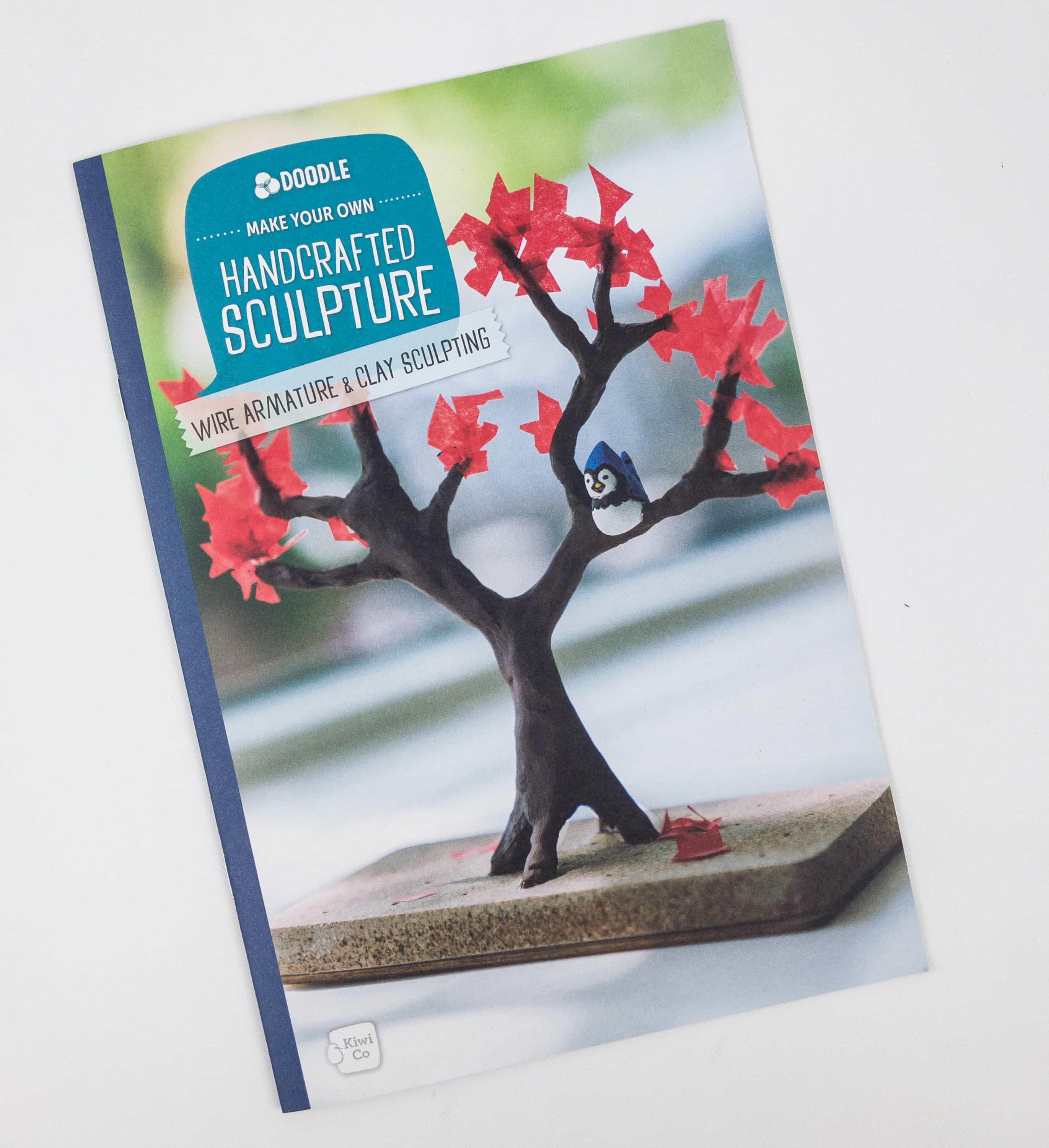 Doodle Crate tends to focus on a single craft and contains only what you'll need for the project.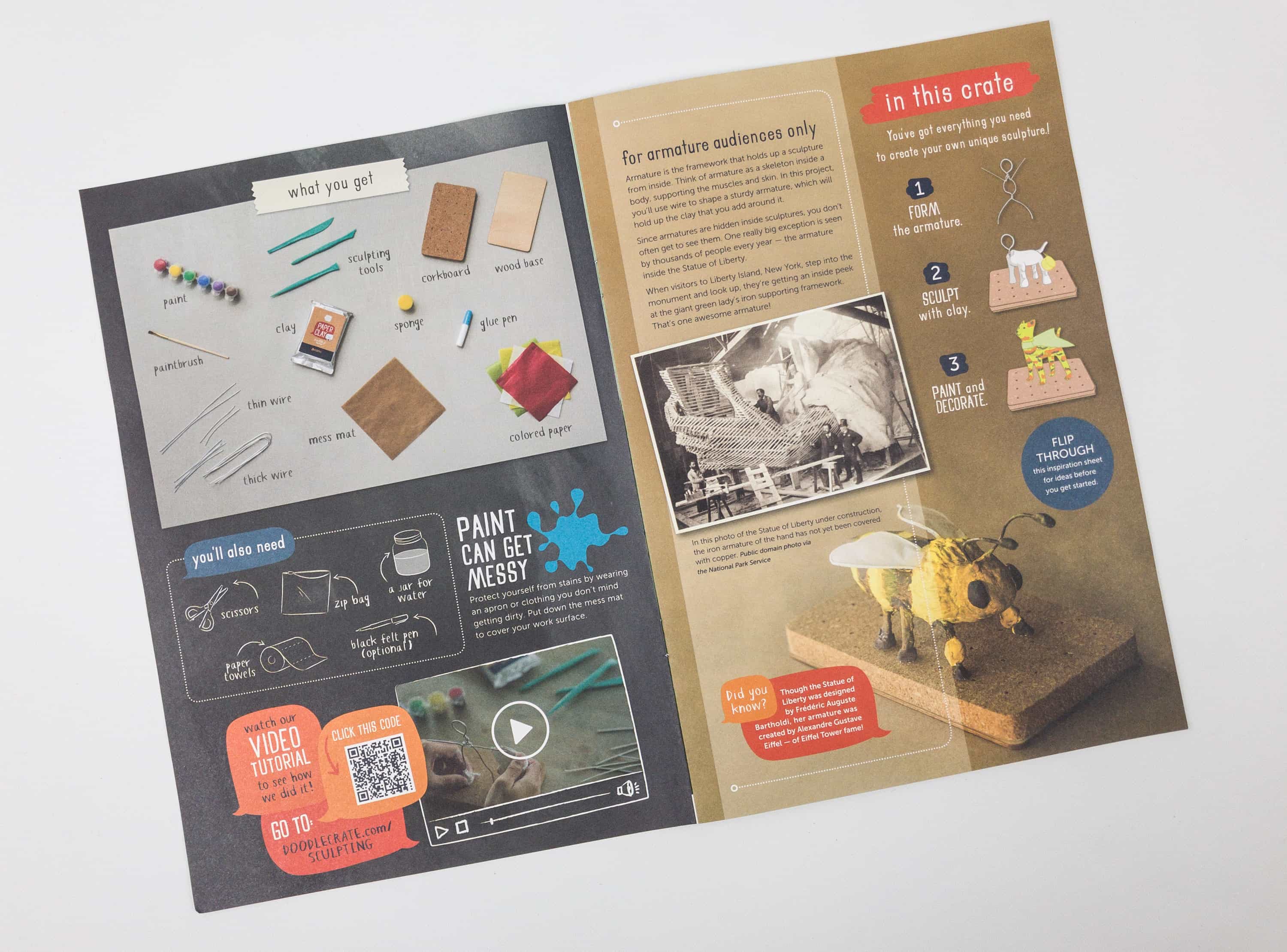 The booklet has excellent, textbook quality background on the subject matter of the project. Every Crate is a project and a lesson in technique – when you are finished, you should have a usable hand-made item and a new skill.
It's loaded with high-quality pictures and illustrations to both give you ideas and help you along, and they produce a video tutorial for each project, too. Doodle Crate is great for providing perspective and inspiration for their projects, showing examples of the medium in real life settings.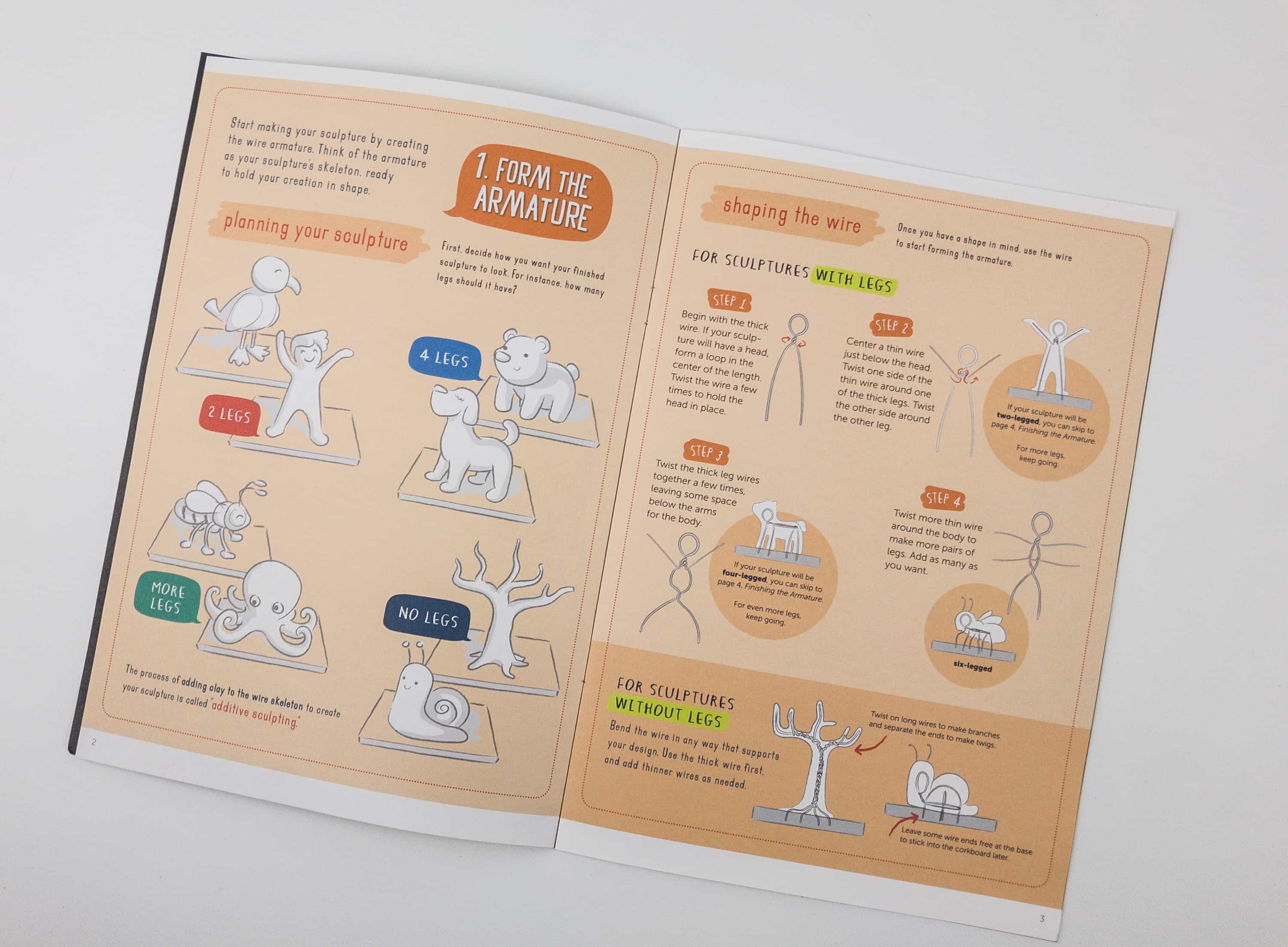 The booklet proceeds step-by-step, from start to finish, with detailed guidance the whole way. The numerous diagrams explain every step clearly and make it practically impossible to go off track. At every phase of the project, Doodle Crate presents several options to bring added personality to your work – and you are always free to do something completely original. After all, it is YOUR creation.
The guidance is always thorough enough to allow you to create a polished looking piece.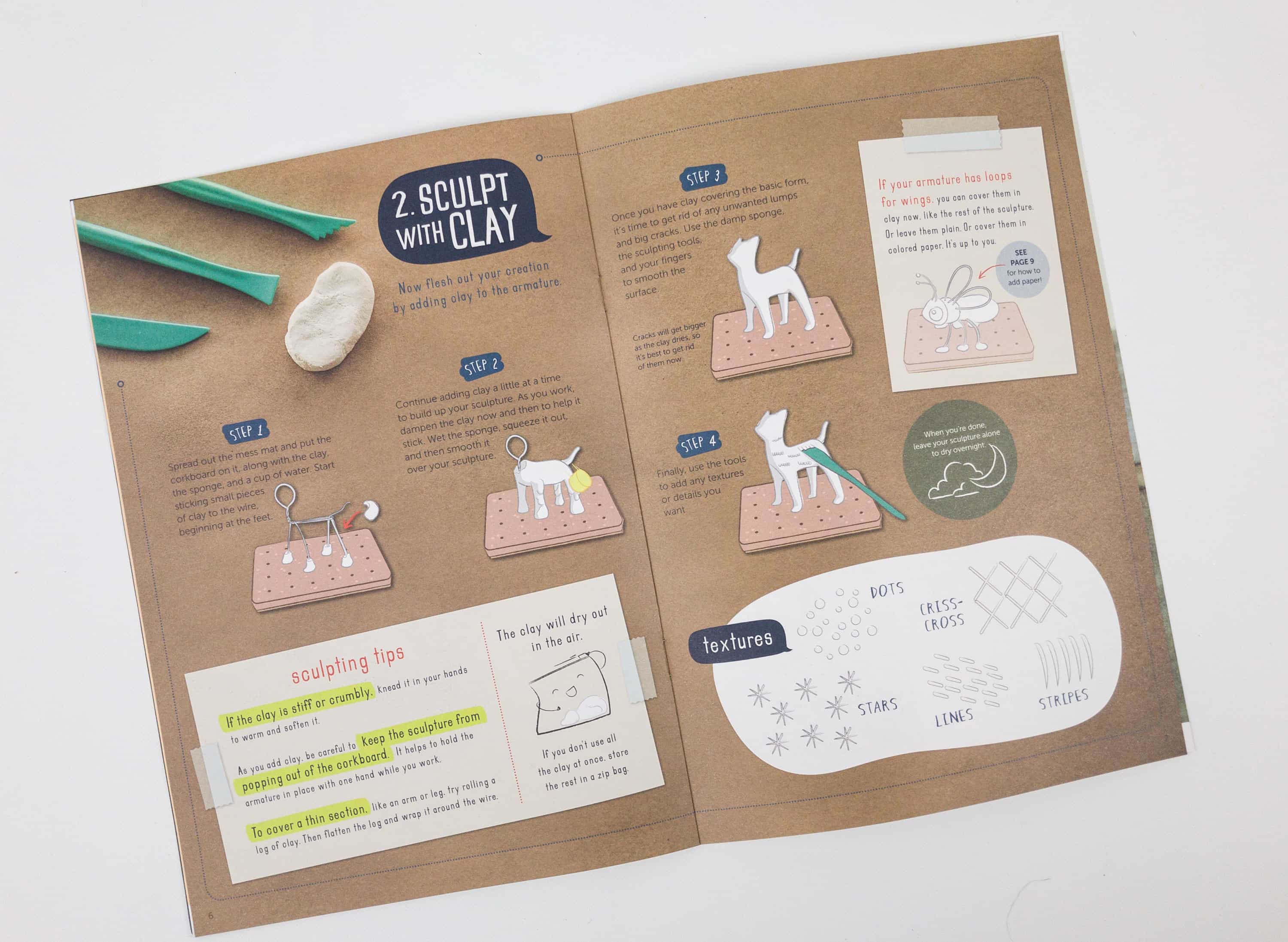 Handy tips are located throughout the instructions, and they always include some options for customizing your work using alternate techniques or additional details.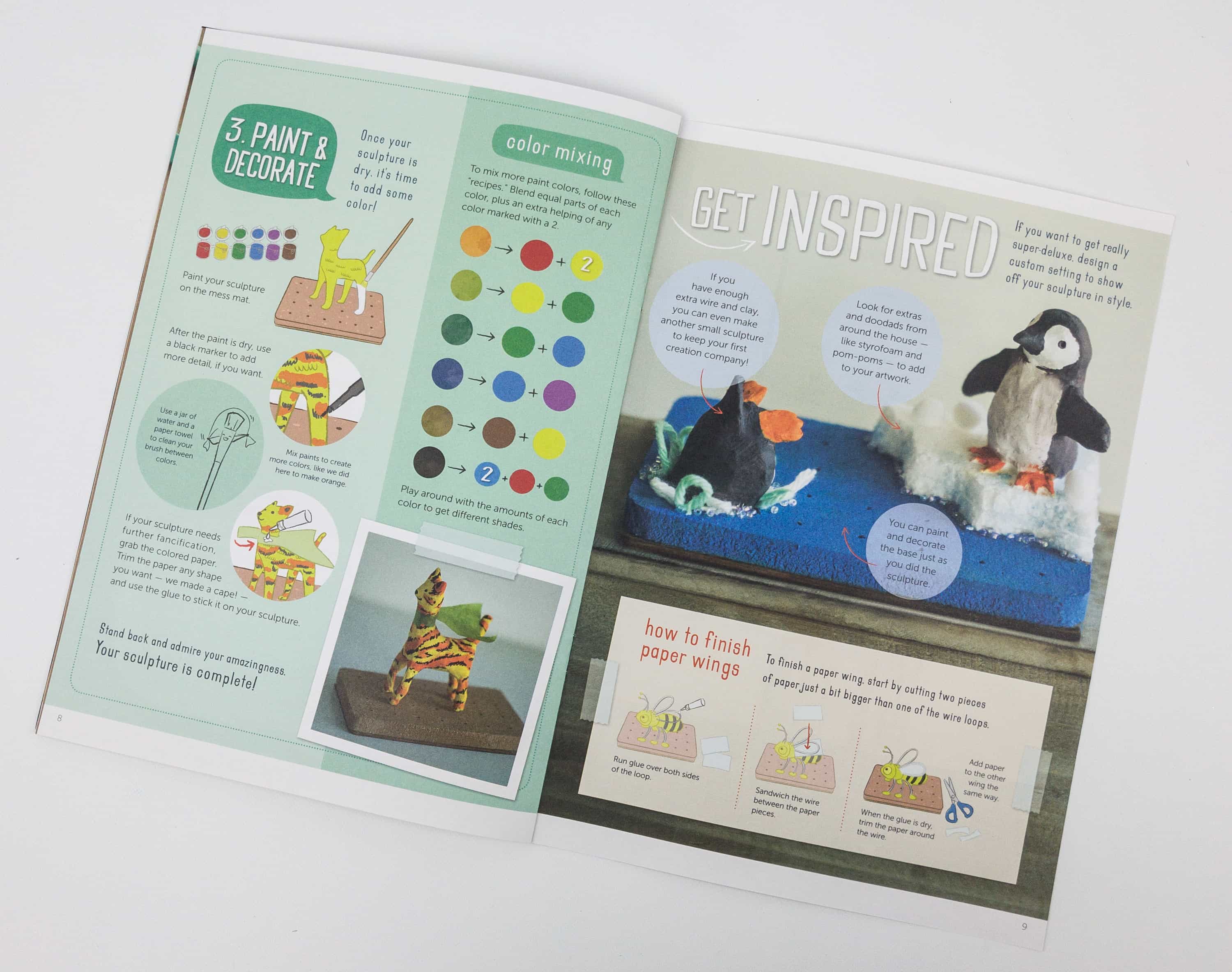 This Crate is suitable for a wide range of ages, and older kids and adults can bring as much complexity to their projects as they want.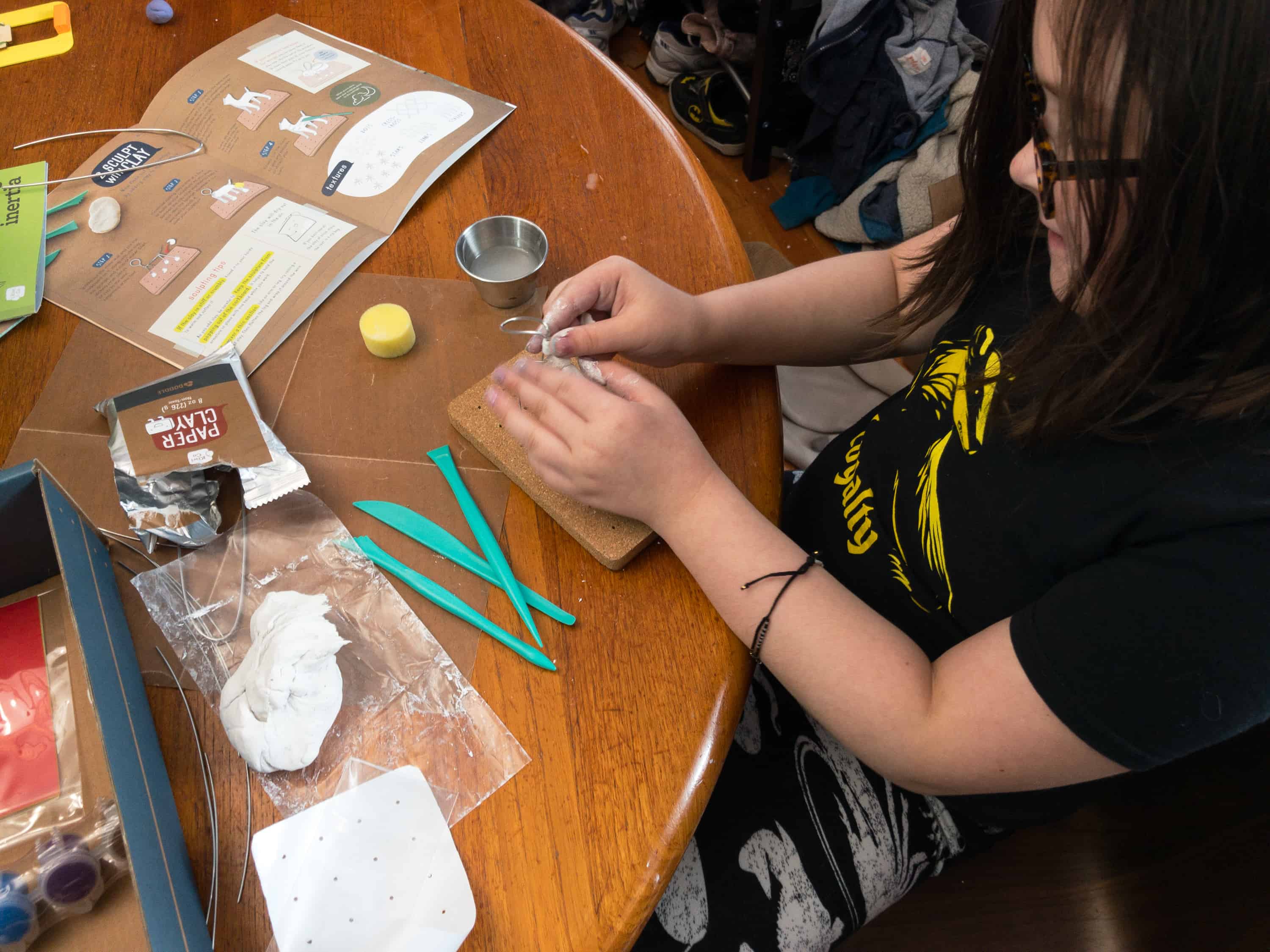 All ready and set! My daughter is a big "researcher," and she likes to digest all of the background materials before getting started.
My daughter started with sculpting out the clay…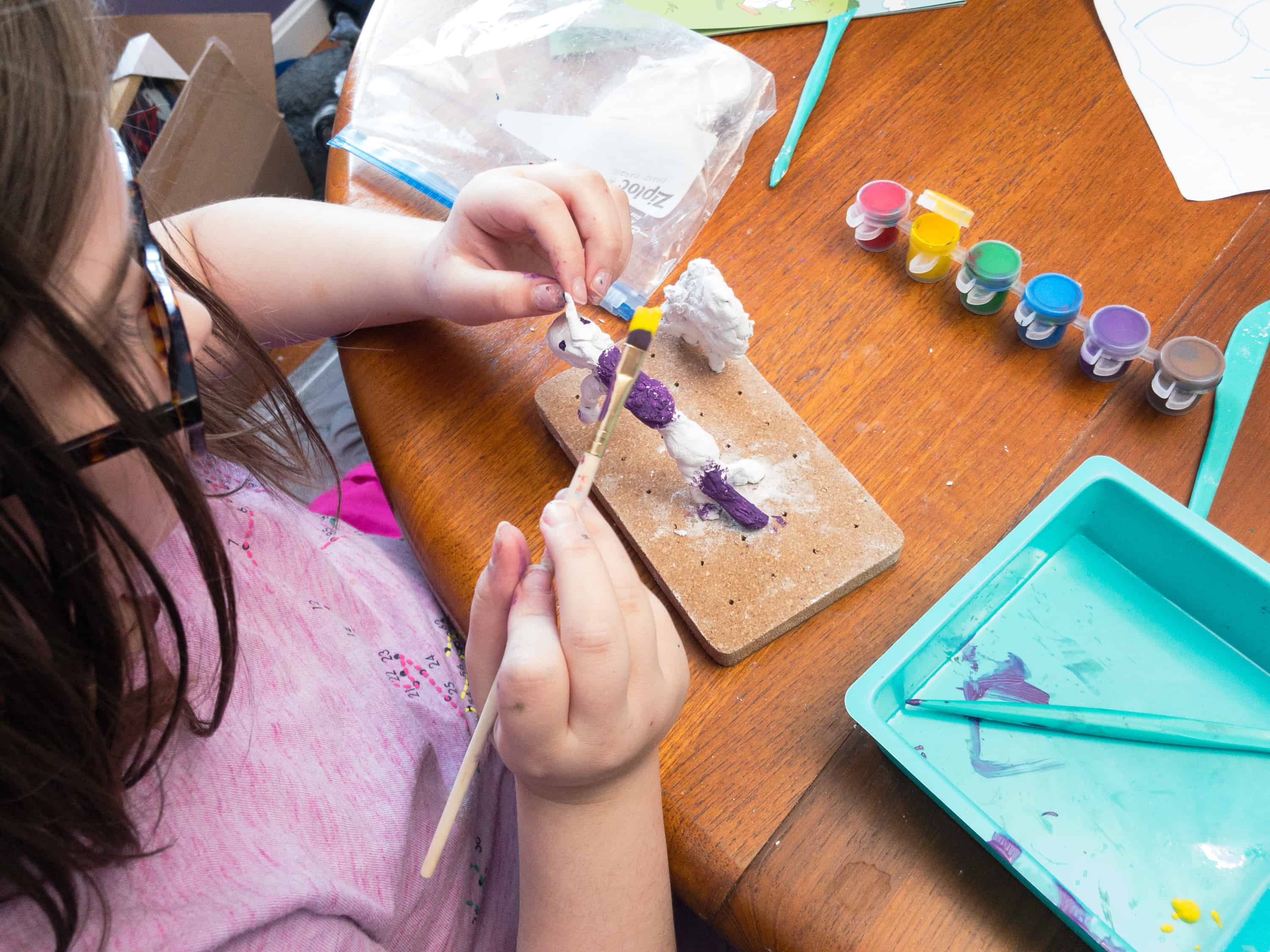 Then, she paints the cute sculpture after forming it.
Here's her finished masterpiece!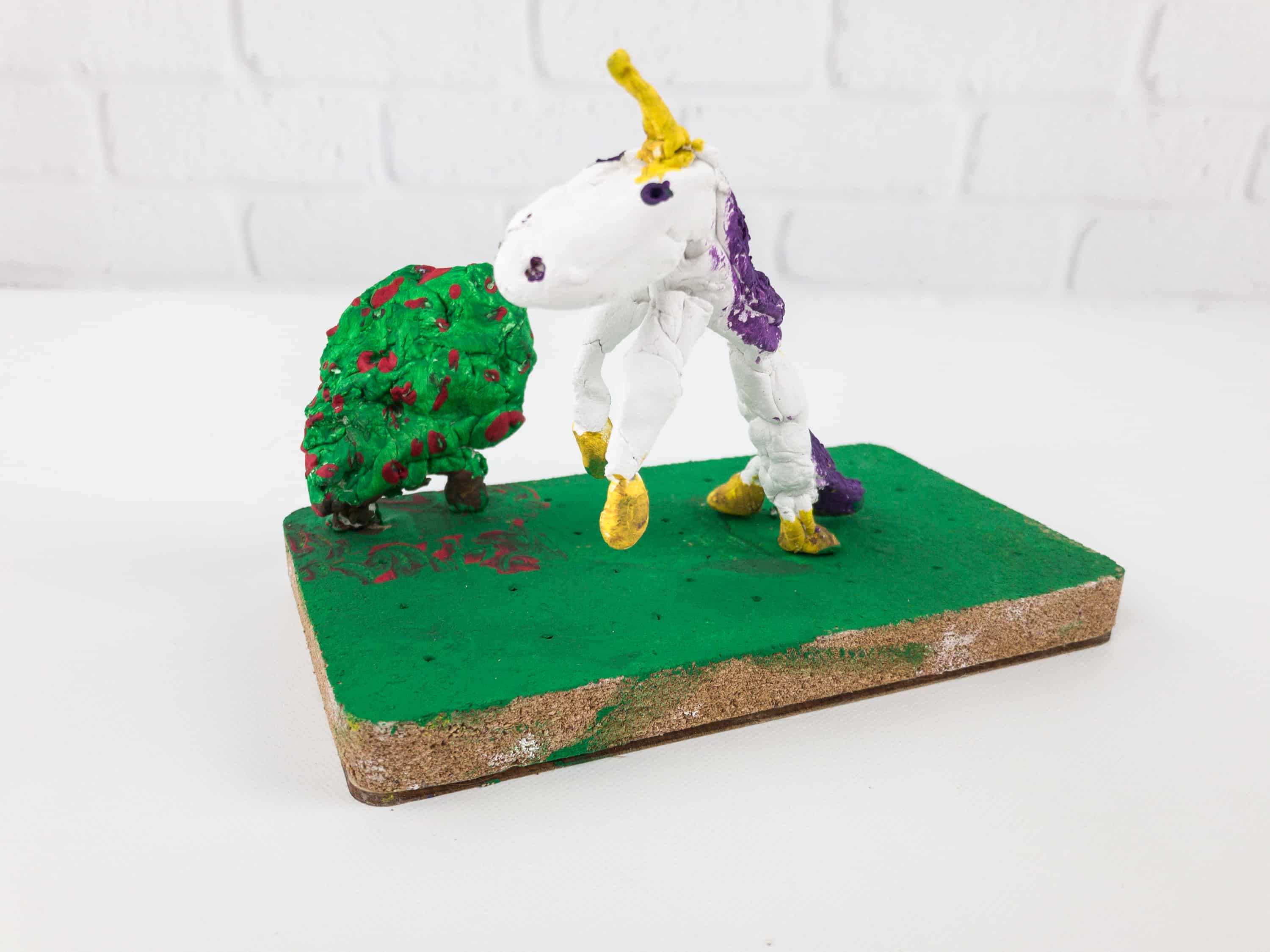 It's a dreamy unicorn taking a leap on green plains, and there's even a bush on the side!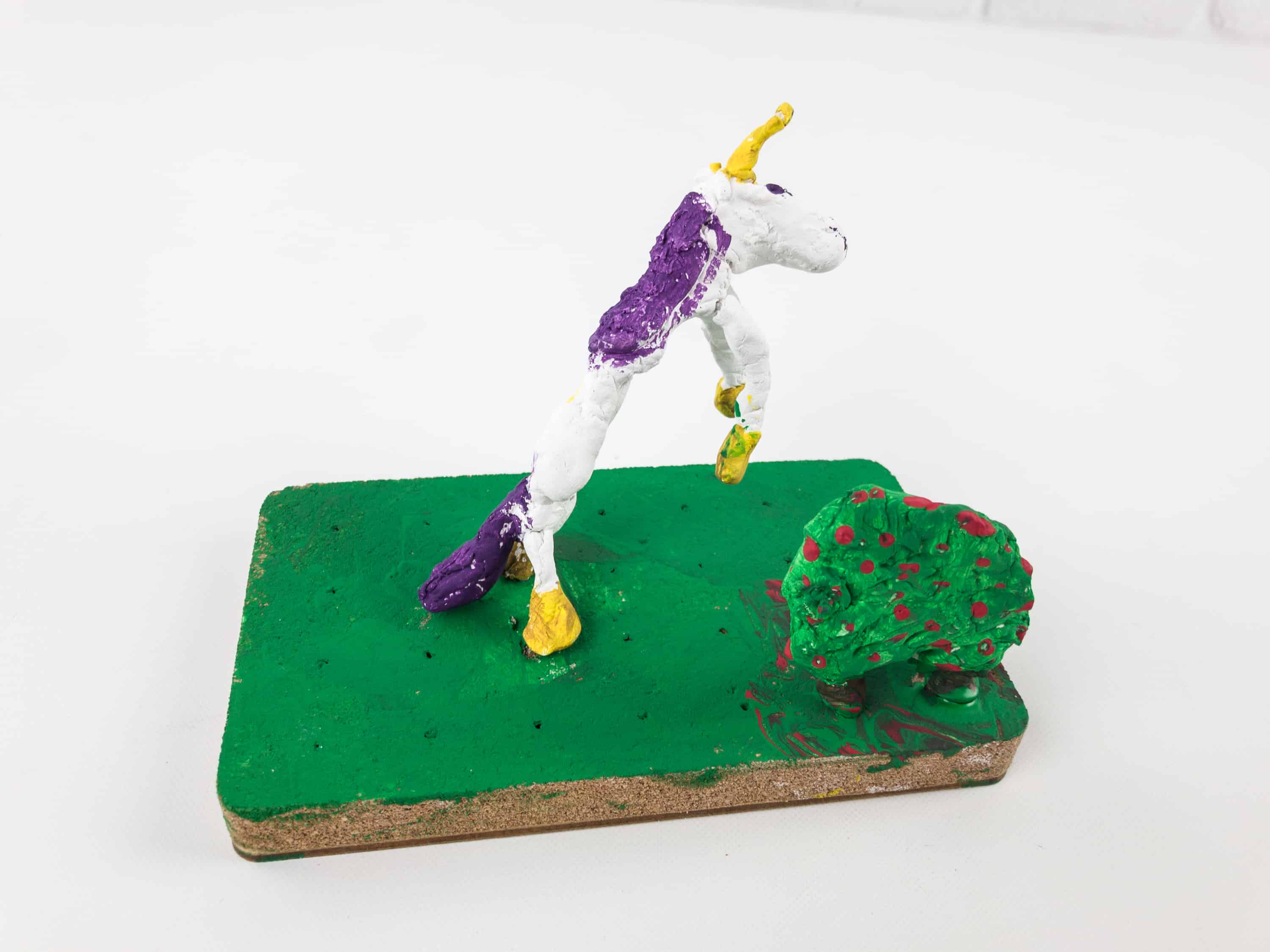 It's really a great set that allows the kids to form anything according to their liking!
Our unicorn's looking great on this angle!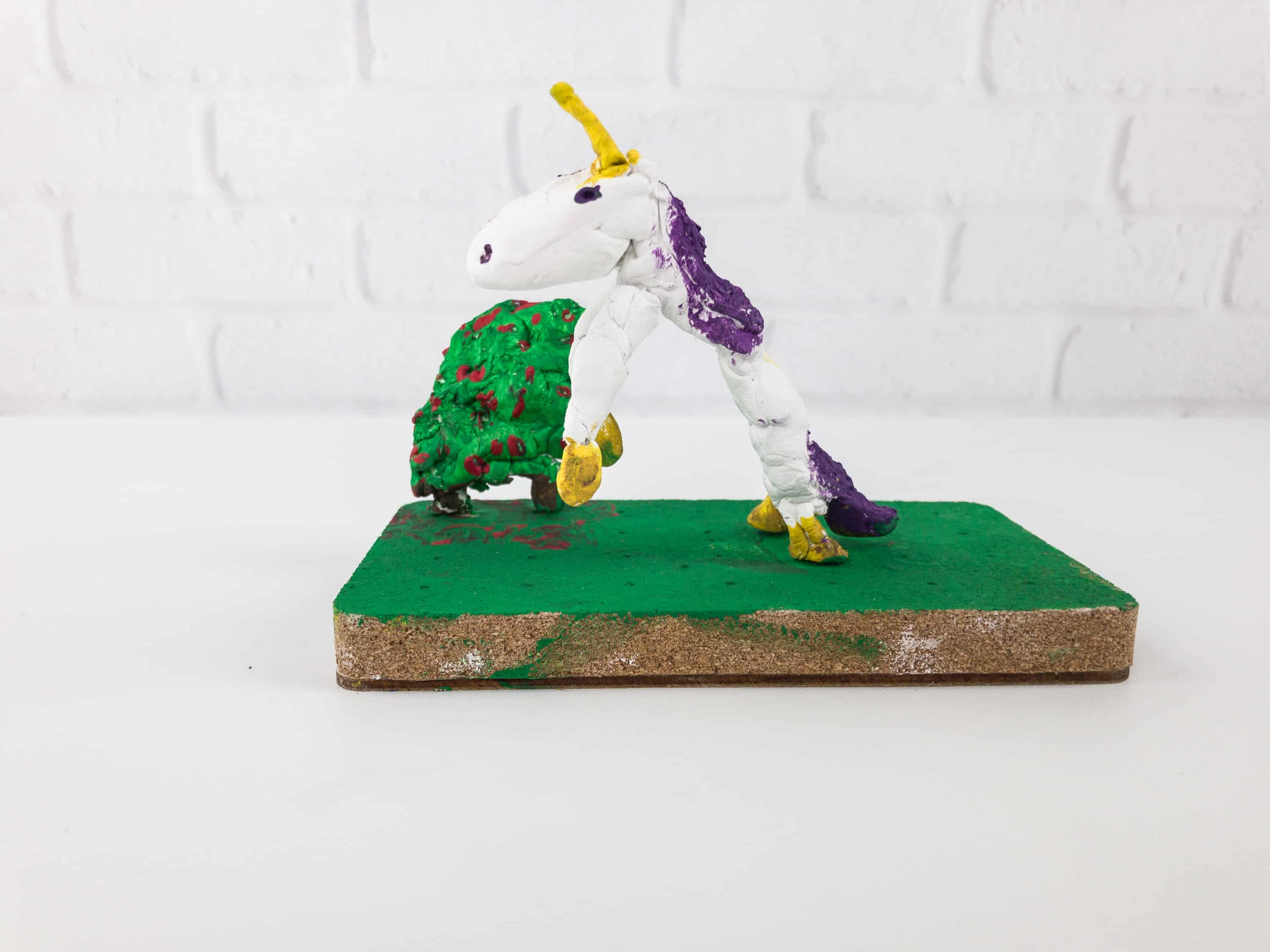 I love the fact that this crate helps develop my kids artistic potential.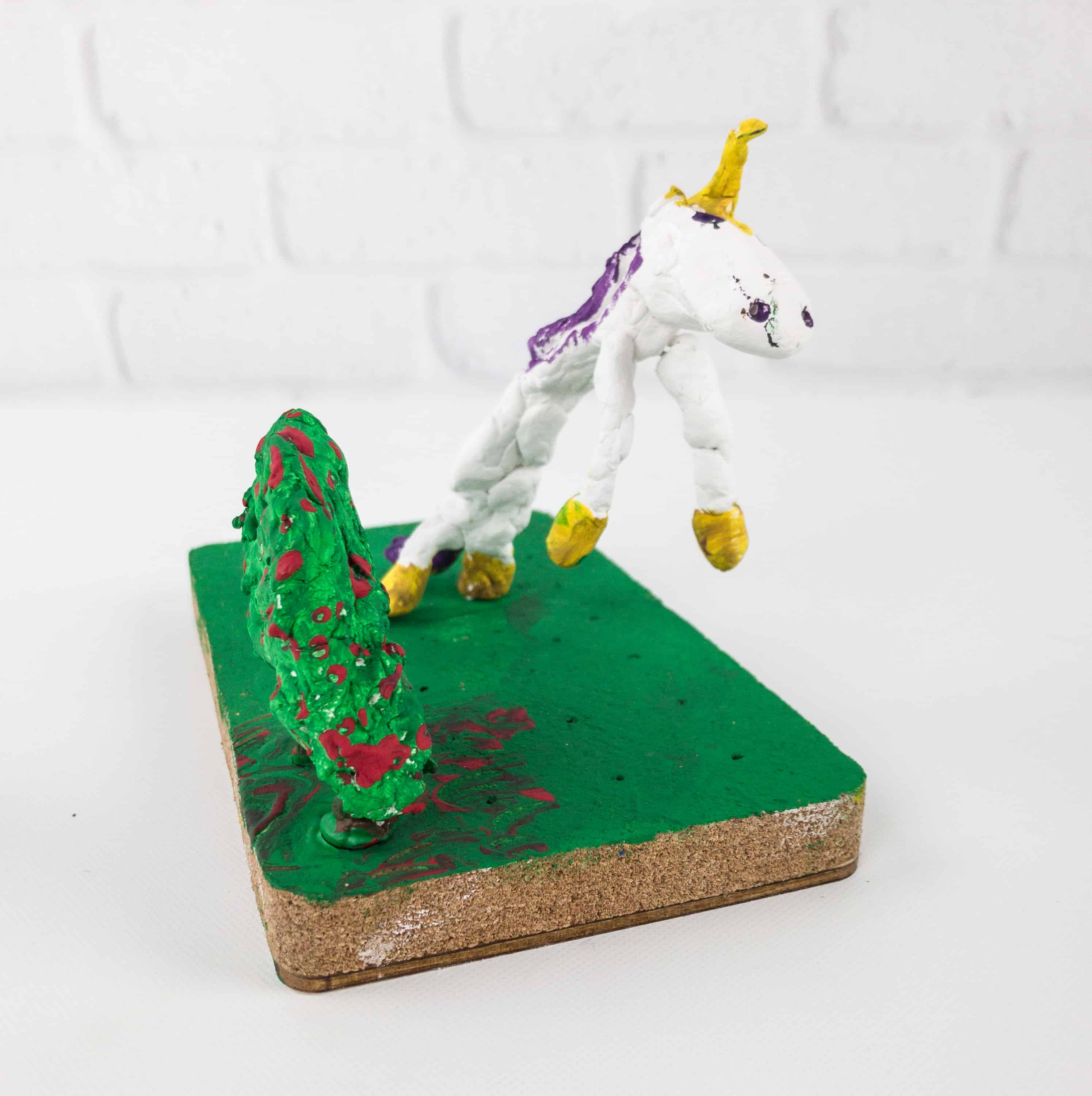 Doodle Crate is a really great project subscription for tweens, teens, and even adults. Some projects can get fairly complex, but the thorough instructions and guidance never leave us confused, and most projects can be done by pre-teens without adult assistance. This project is great as it helps the kids develop their artistic talent and the use of their wide imagination as well!
Did you enjoy this month's activity as much as we did? Let us know in the comments!