LeilaBox sends three gorgeous pieces of jewelry every month for $22. You can wear them as long as you like, and then put them back in the postage-paid box and send it back for a refresh. They offer a wide variety of designs, including couture styles and colorful gemstones. Each box's total retail value ranges from $100 to $250.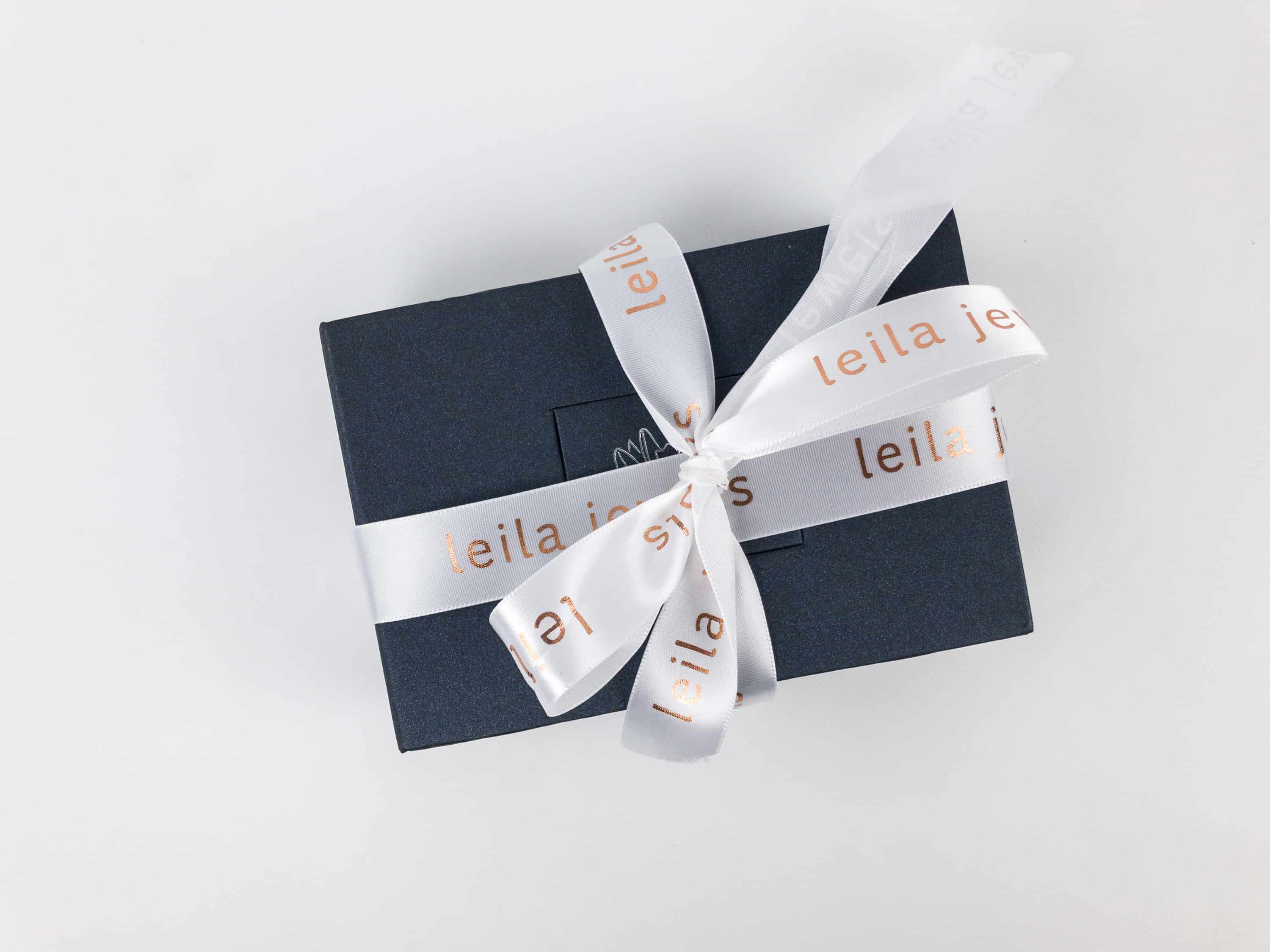 DEAL: Get your first box for $1! Use coupon code HELLO. A $21 refund will be processed once you subscribe.
The box is so classy and elegant!
All the pieces are placed inside small silk pouch bags.
Accessories are packed in individual pouches.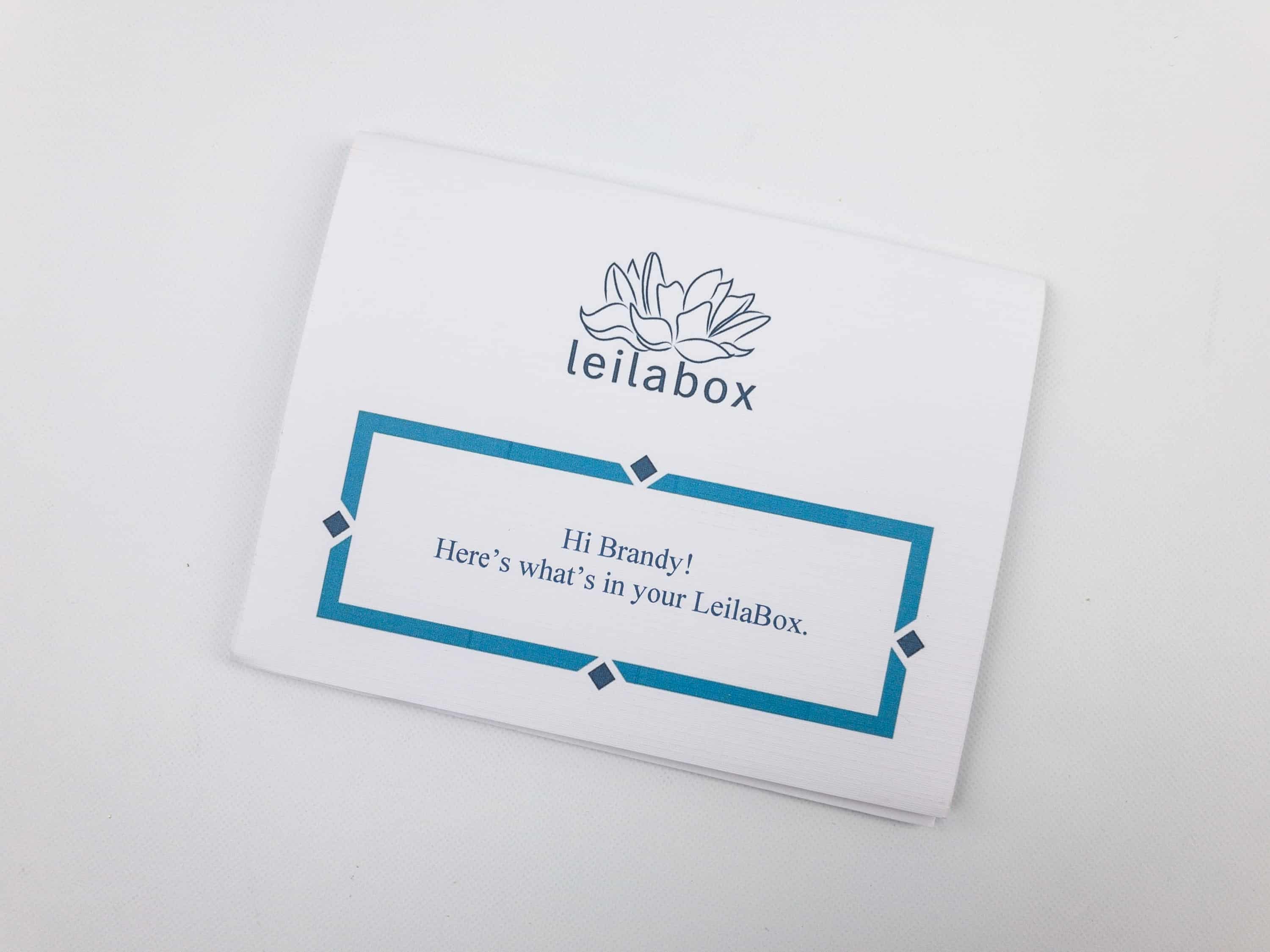 A greeting from LeilaBox to the subscriber.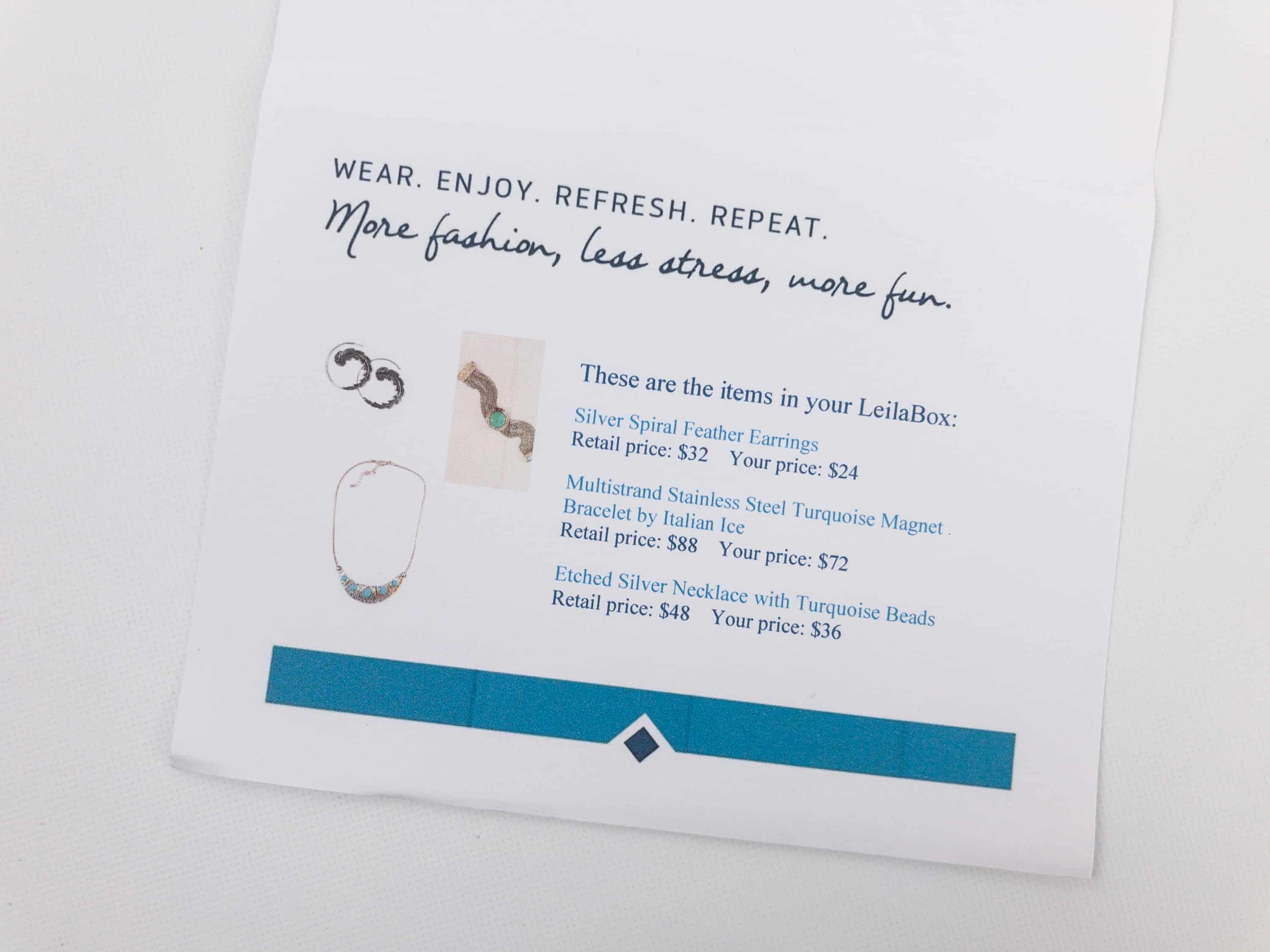 The information card comes with a list of all the items in the box, plus their retail value and purchase price when you decide to keep them.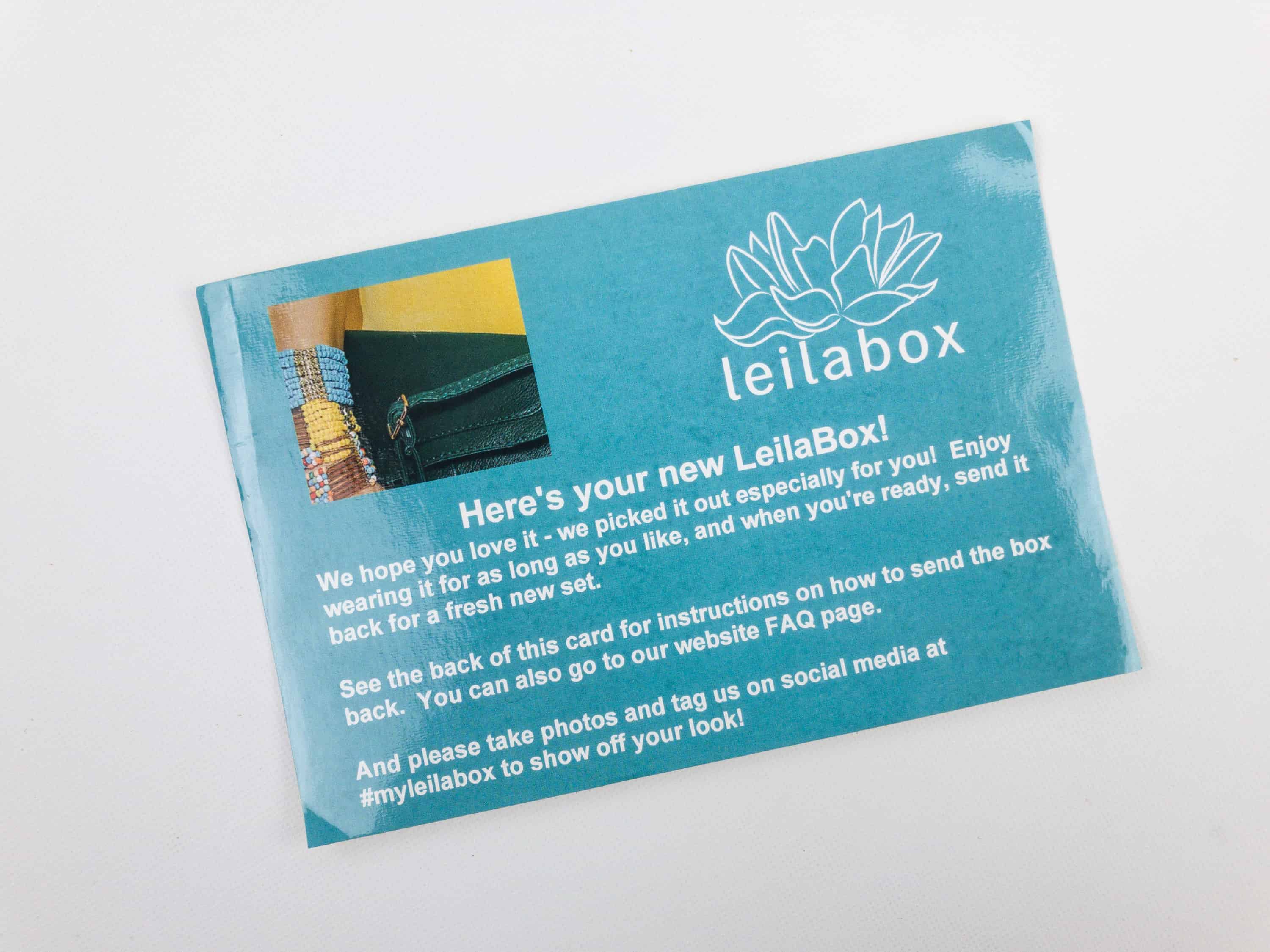 An info leaflet wishing you to enjoy the pieces in the box.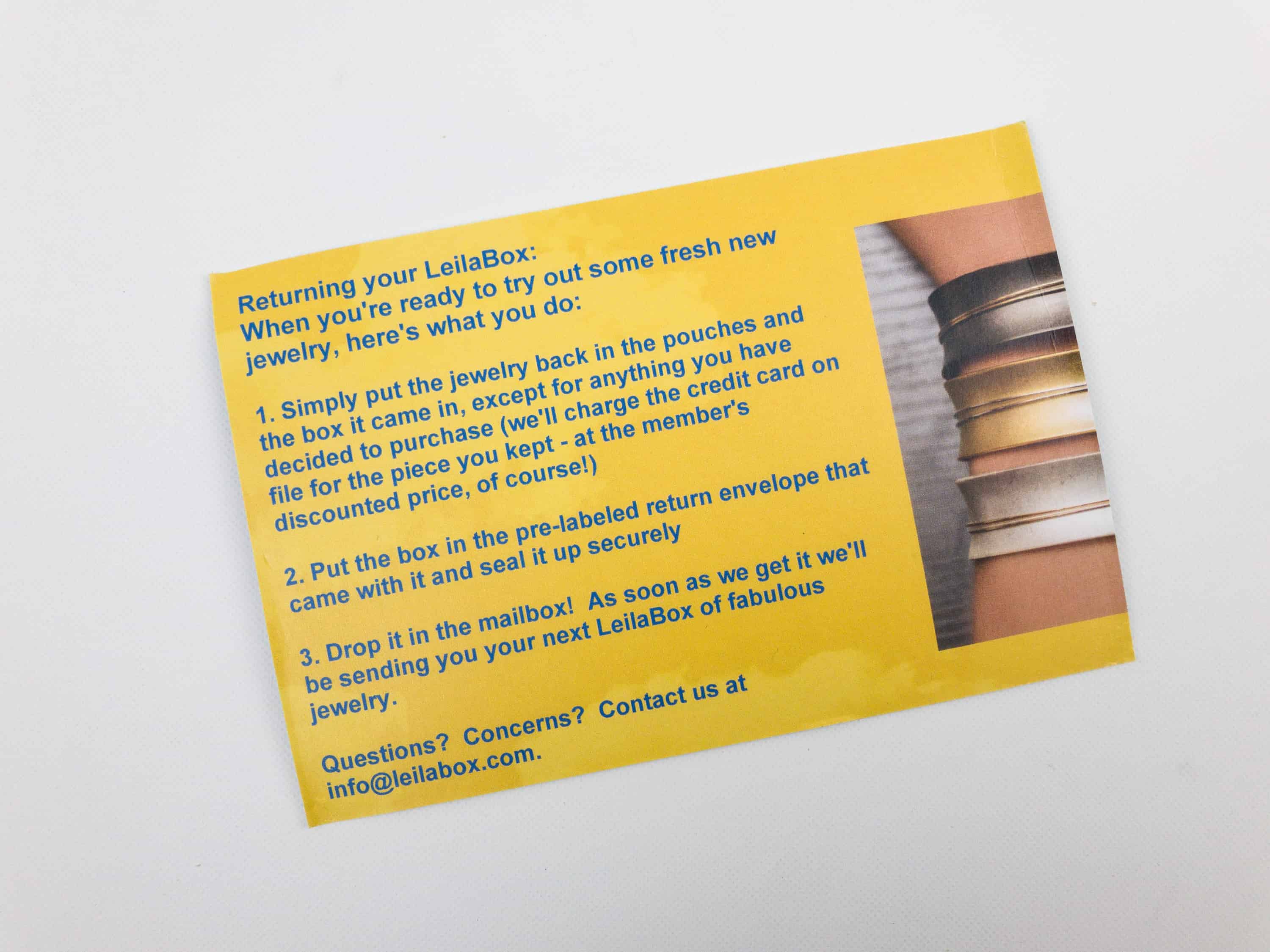 Here's how to return your LeilaBox.
All the jewelry goodies this month!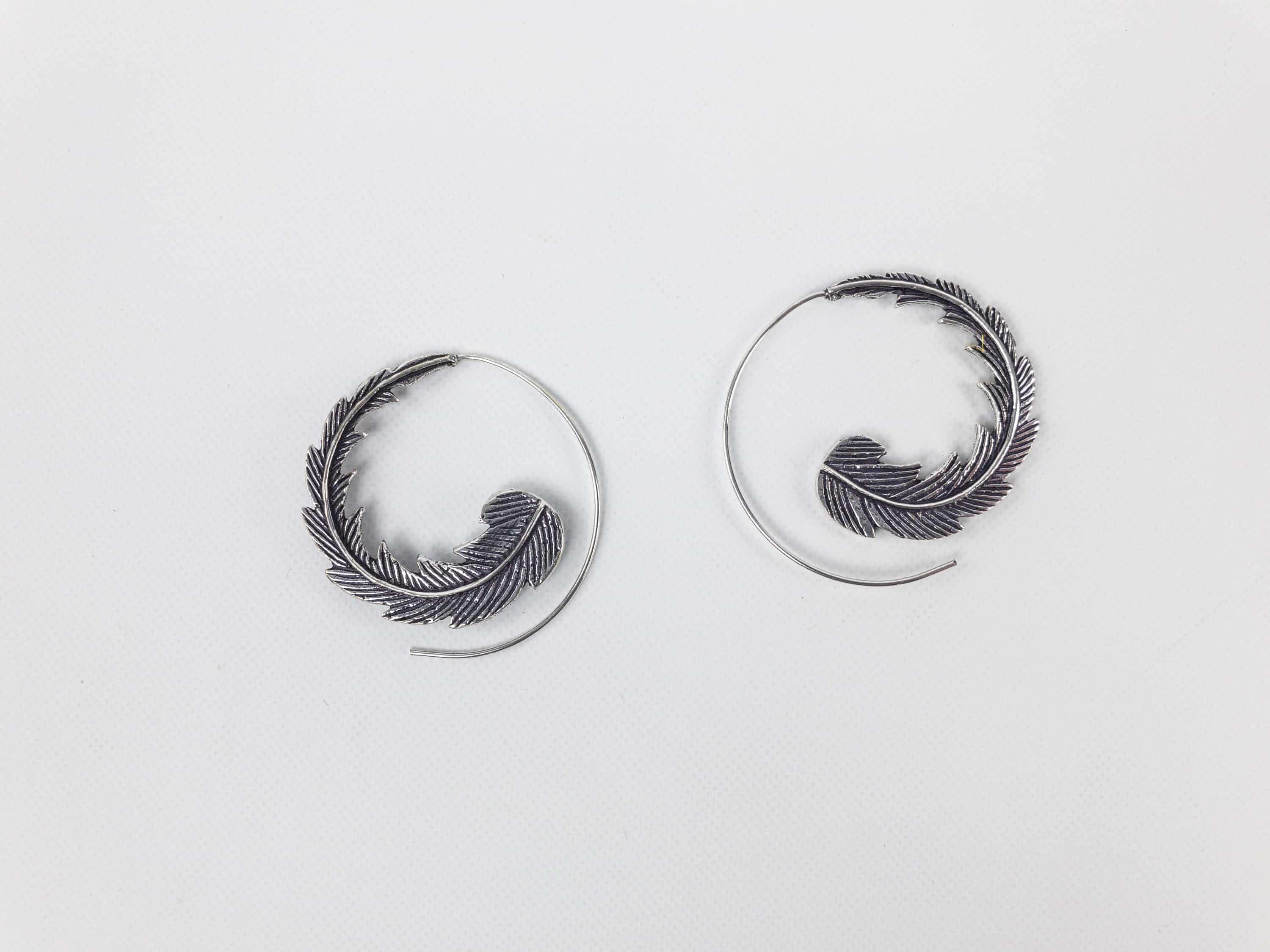 Silver Spiral Feather Earrings ($32) These vintage-y silver hoop earrings are so gorgeous! I like the engraved feather design, and I think it will look good with any kind of top.
Etched Silver Necklace With Turquoise Beads ($48) Silver really goes well with anything!
I like the inclusion of Turquoise colored beads. It made the detailed necklace even more stunning.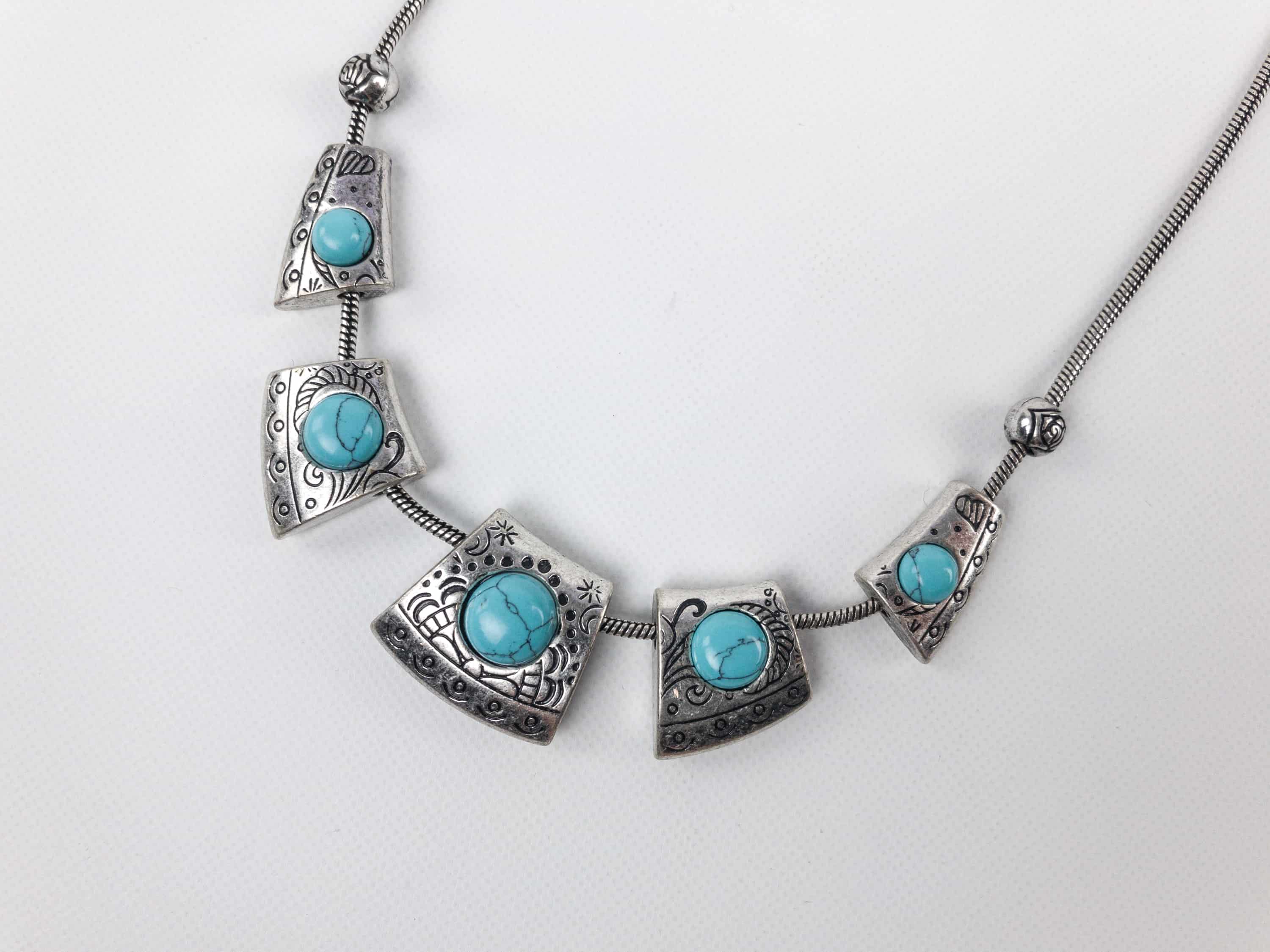 The pendant pieces can come together or you can put a little gap in between each piece for a different style.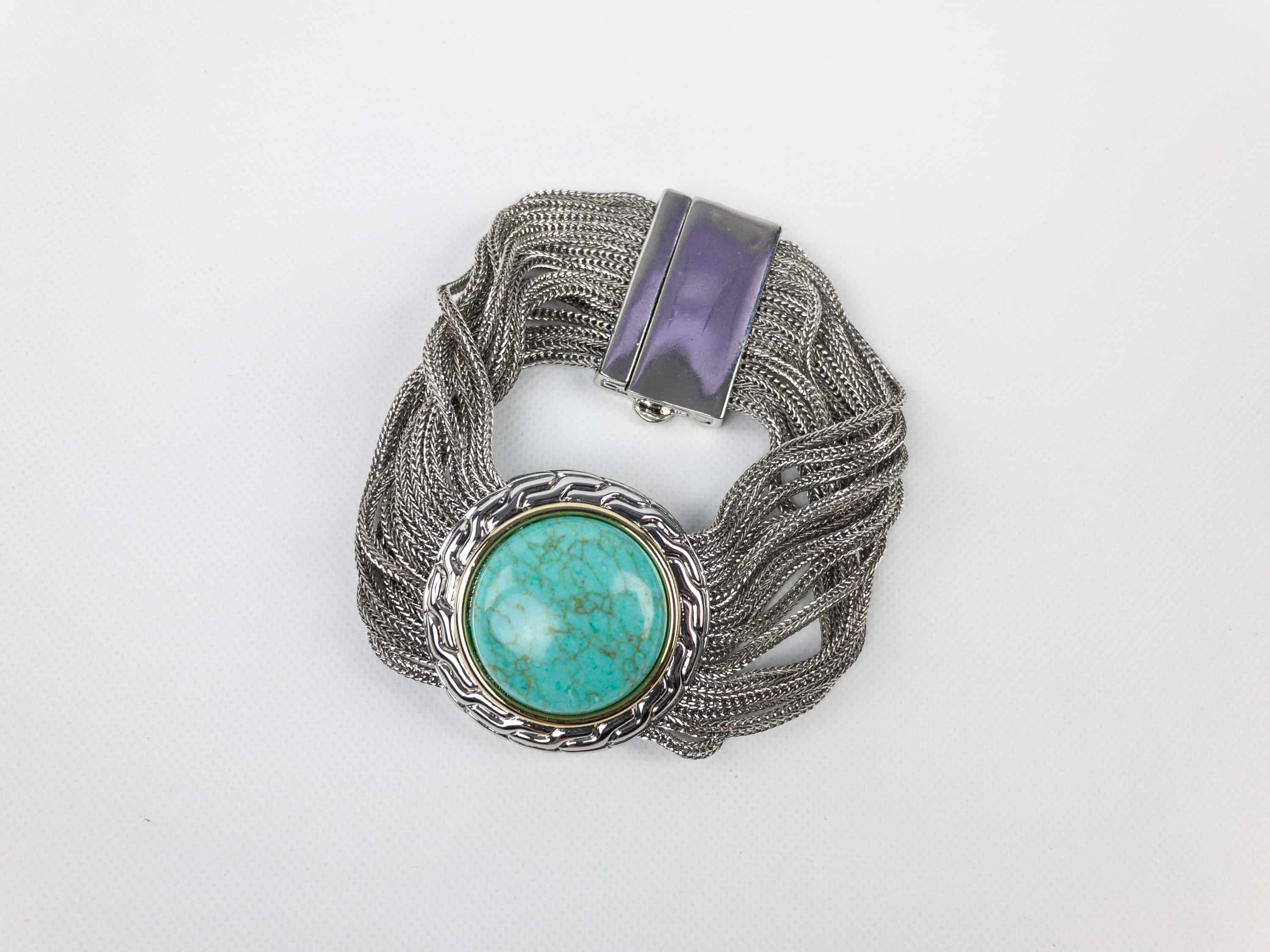 Multistrand Stainless Steel Turquoise Magnet Bracelet By Italian Ice ($88) Another piece I fell in love with!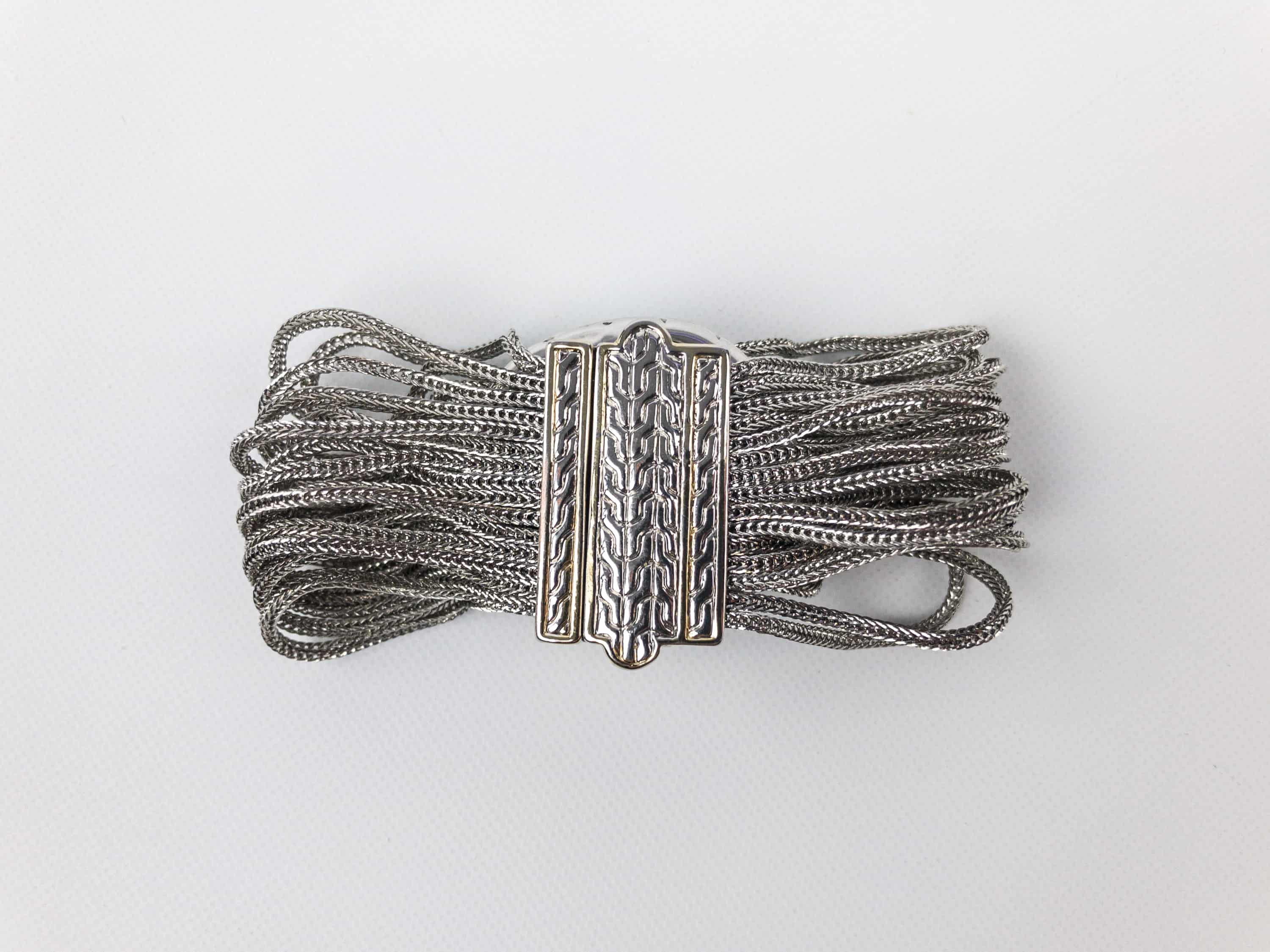 The multi strand bracelet comes with a magnet clasp so it's easy to wear and take off.
The turquoise adornment looks vintage-y and regal, a perfect accessory for any nighttime affair.
Even the back of the bracelet looks classy.
Same with the necklace… If they could only be worn inside out, they'd still work!
LeilaBox is a fun jewelry rental subscription. I love the vintage and classy designs this month – there was definitely a Southwestern vibe! The earrings are so gorgeous, and the necklace and bracelet are both stunning pieces. They actually make me dinner party-ready. Of course, it's also very convenient since I get to try new styles every month and it's totally up to me how long I want to try (or keep) a certain piece.
What do you think of this month's Leila Box?