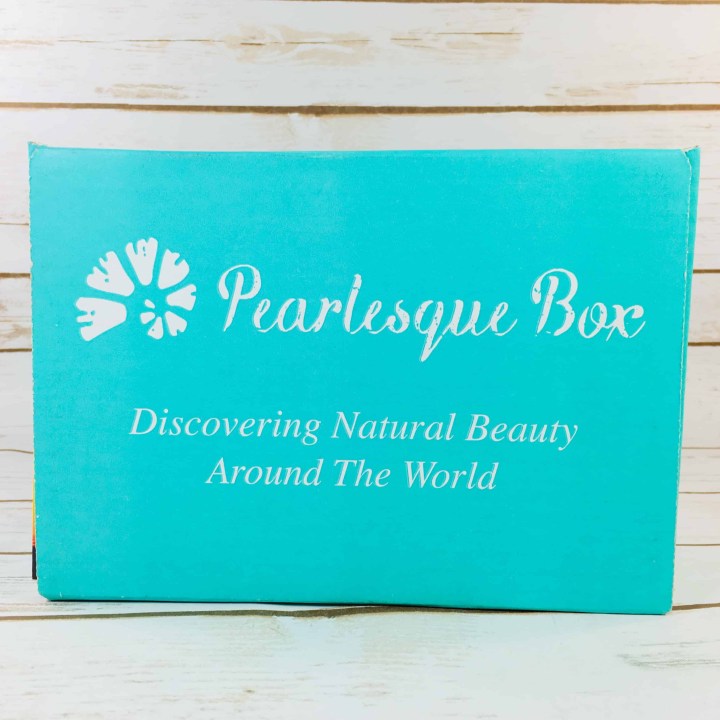 Pearlesque Box is a subscription box that delivers full-sized and travel-sized organic, non-toxic, natural beauty products from around the world to your home each month so that you can accurately judge how each product affects your skin. Each month features a different organic, non-toxic, natural skin care line. This box is $39.95 a month and promises a value of $90 – and sometimes over $140!
DEAL: Save $5 on your first month with PEARL5 and subscribe by the 5th at 4pm PT for this box!
I received a full-sized product and a super deluxe travel sized item from Los Angeles-based SkinOwl.
Pearlesque included a thank you/holiday card!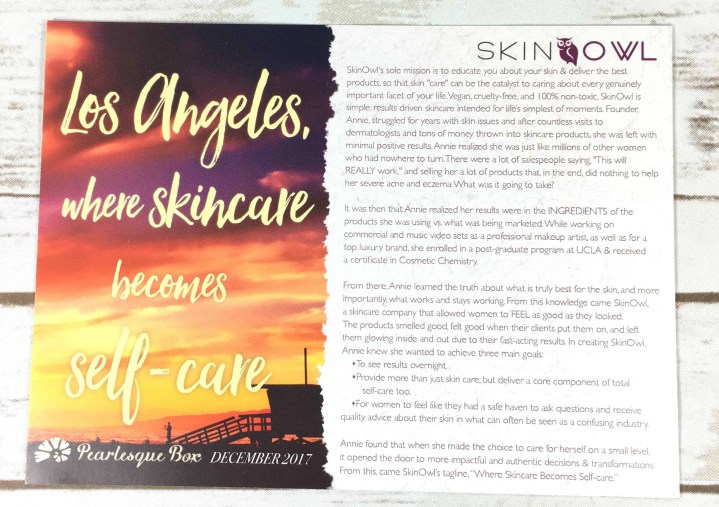 For December the spotlight was on SkinOwl, whose products are "100% vegan, cruelty-free, fragrance-free, and free from ethoxylation." This is a new-to-me brand, and I'm always happy to learn about green products!
SkinOwl's sole mission is to educate you about your skin & deliver the best products, so that skin "care" can be the catalyst to caring about every genuinely important facet of your life. And why not? Your happiness is worth all the world's weight in gold.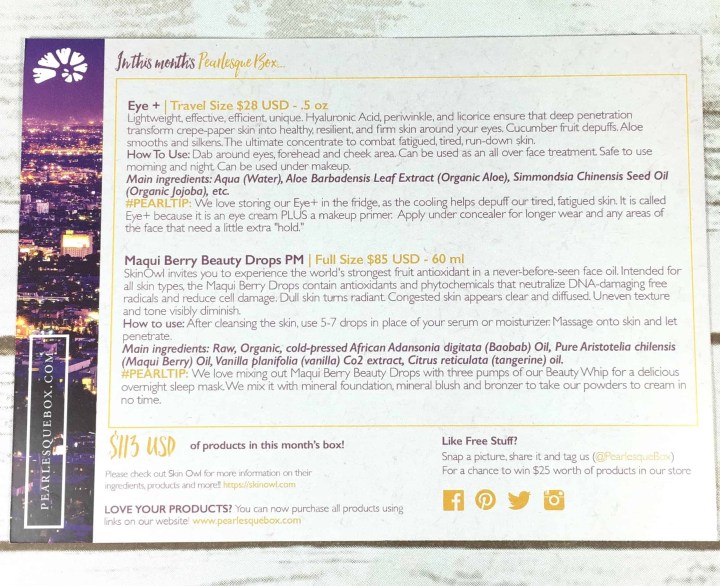 The back of the introductory card listed each product, its retail value, and how to use each item. I like that Pearlesque also includes their own #pearltip for the products.
Everything in my December Pearlesque Box!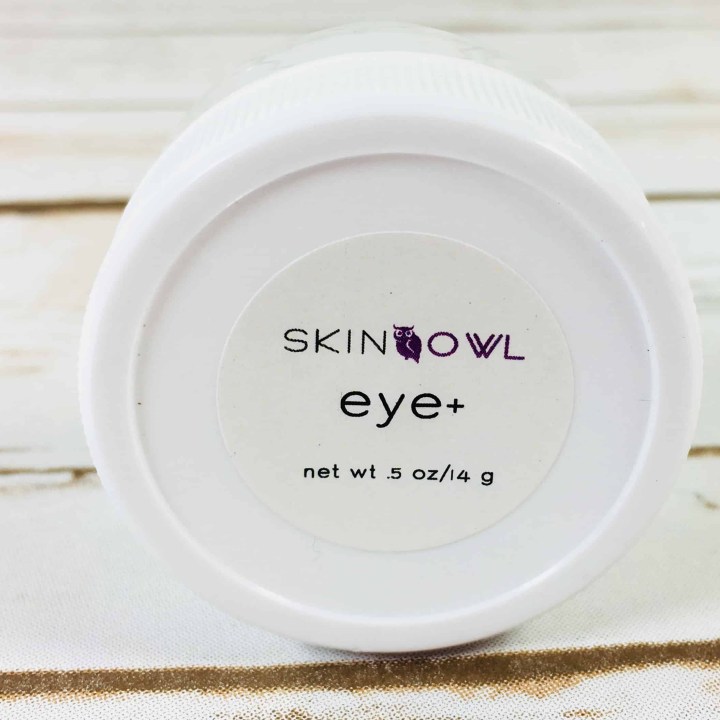 SkinOwl Eye+ ($28) "Crepe-paper skin is transformed into healthy, resilient skin. Allow the cucumber to depuff, aloe to smooth, and our botanical hyaluronic acid to lighten and tighten. Store in the fridge to promote extra de-puffing."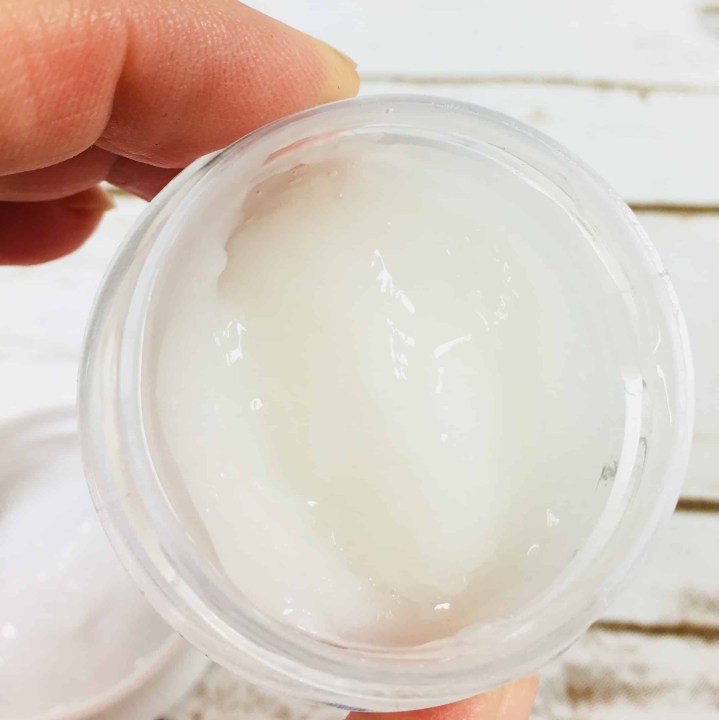 SkinOwl claims this is their number one best-selling product ever! I loved how I could feel it cooling my eye area. It can be used all over the face if desired. It has a faint cucumber scent and a gel consistency. Aloe soothes while hyaluronic acid draws water to the skin. Several botanical extracts provide their anti-aging and depuffing powers.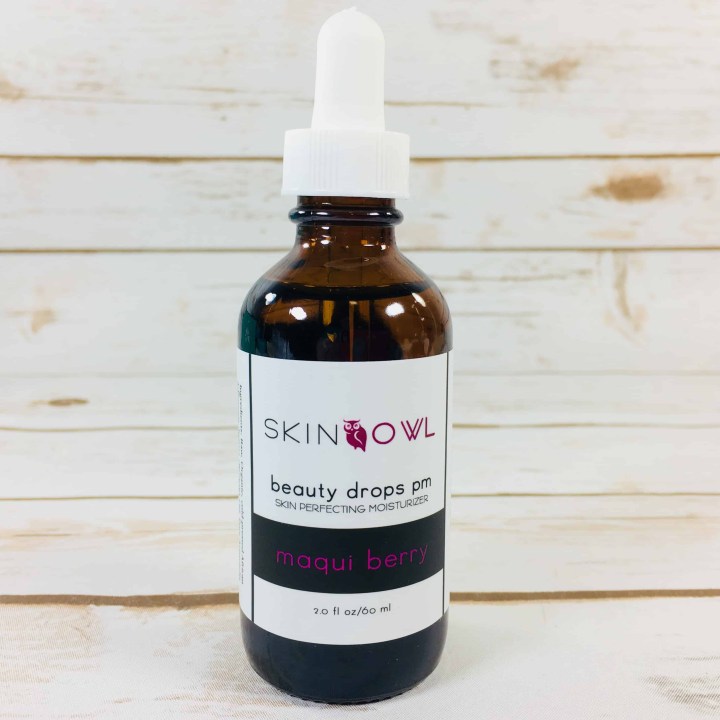 SkinOwl Maqui Berry Beauty Drops PM ($85) "SkinOwl invites you to experience the world's strongest fruit antioxidant in a never-before-seen face oil."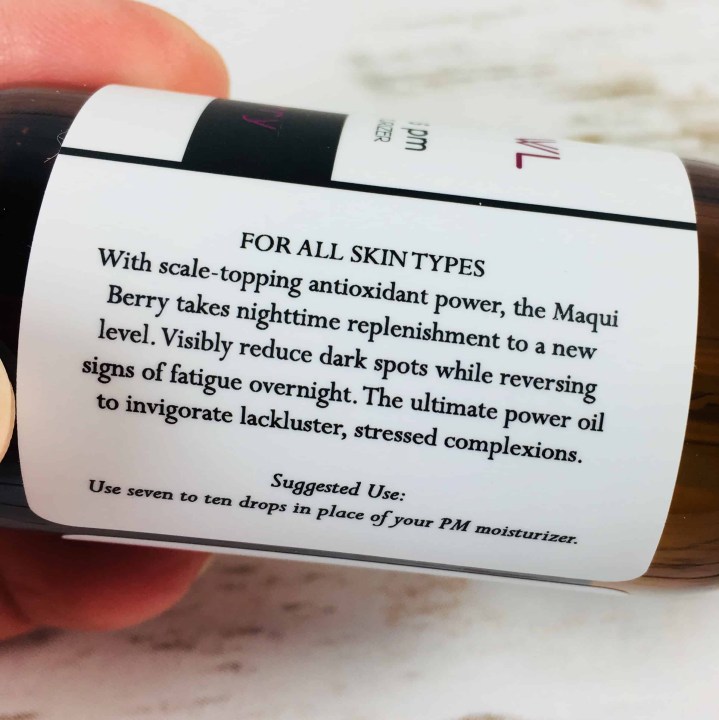 This is a big-ticket item right here! Suitable for all skin types, this oil is lightweight and my skin quickly absorbed it up.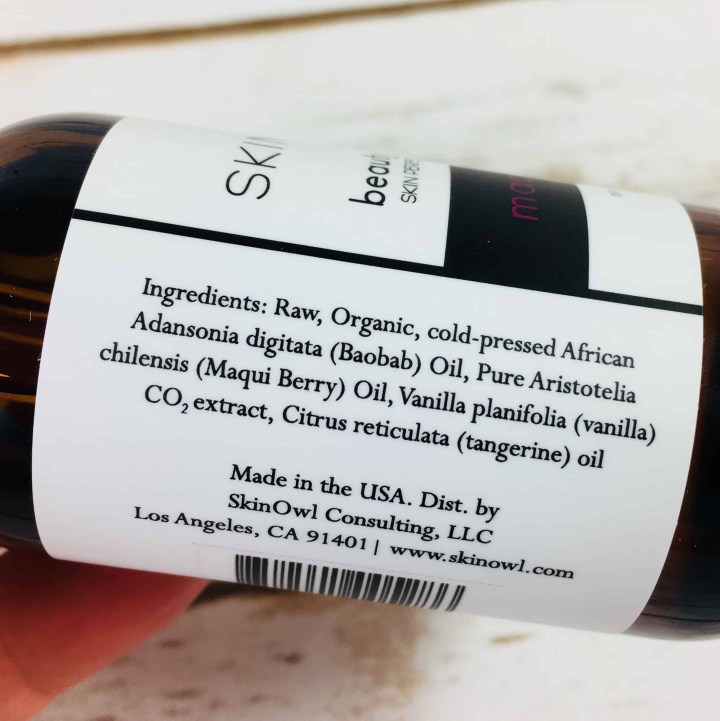 I love the short ingredient list! Baobab fruit has one of the higest antioxidant counts of all fruits, and the oil from the baobab may be the next big oil in skin care. Maqui berry oil comes from a plant that grows in the Patagonian rainforest and is full of vitamin E and Omega oils. Vanilla extract and tangerine oil round out the ingredients and give the drops a nice scent. Best leave it for nighttime use only as the tangerine oil may make your skin photosensitive.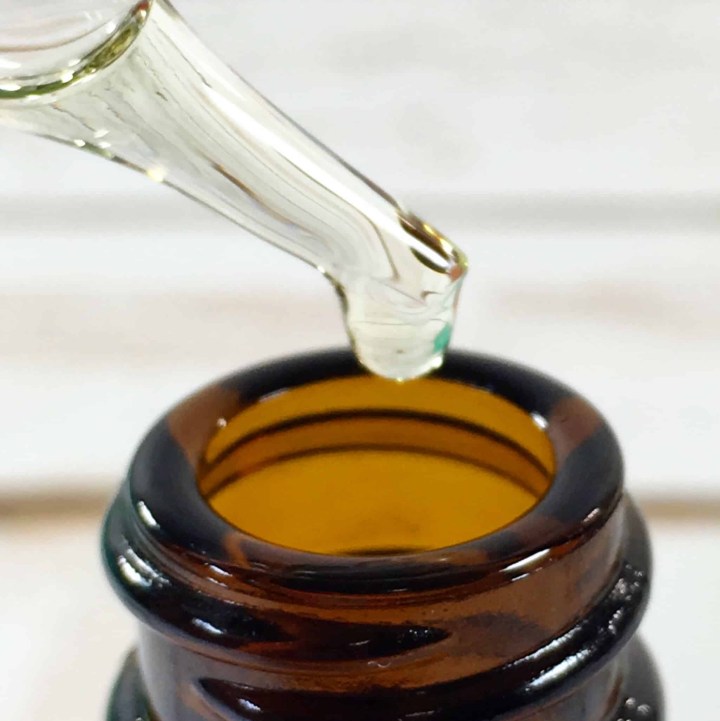 The card says to use 5-7 drops in place of you usual moisturizer, although the bottle says 7-10 drops. I'm not one to believe over-the-top claims but I do suffer from red skin and always notice how red it is especially when I apply my foundation and was amazed to see that the difference wasn't as dramatic on the mornings after I used the oil the night before. This is substantial for me and my skin. Whether it was the drops or not, I can't say for sure, but I was pretty impressed!
Color me super impressed with the December SkinOwl Pearlesque Box! I felt like the eye cream was soothing to my undereye area and enjoyed the cooling sensation. I love a great skin oil and this one was pretty amazing! It absorbed quickly and I felt like my skin looked better in the morning. I love that Pearlesque sends such large sizes so I can get a feel for a brand, and I would love to try some more SkinOwl products in the future!
FYI – January's box will feature items from Honua Hawaiian Skincare!
Do you subscribe to Pearlesque Box? What did you think of this month's box? I would love to hear your thoughts in the comments!