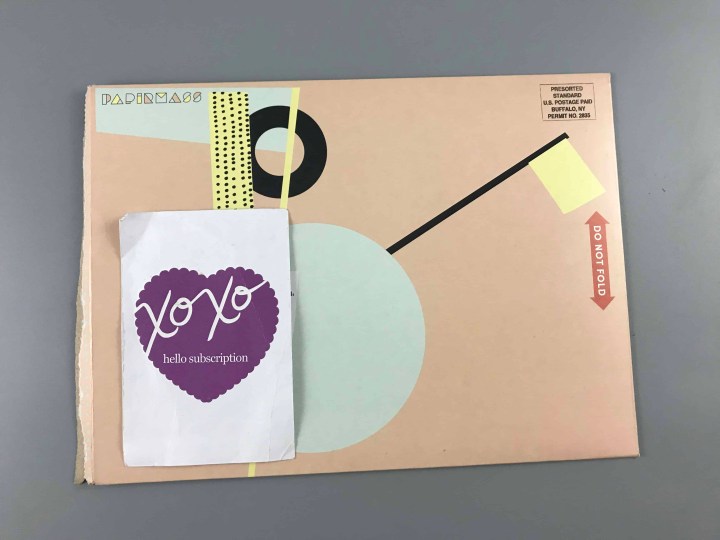 Papirmass is a monthly art print subscription. Each month, you'll get an art print to satisfy your art and cultural curiosity – delivered right to your doorstep. You'll never have trouble adding a new art print for your collection since Papirmass is the perfect way to discover new and upcoming great artists. It ships worldwide (with free shipping!) from Canada.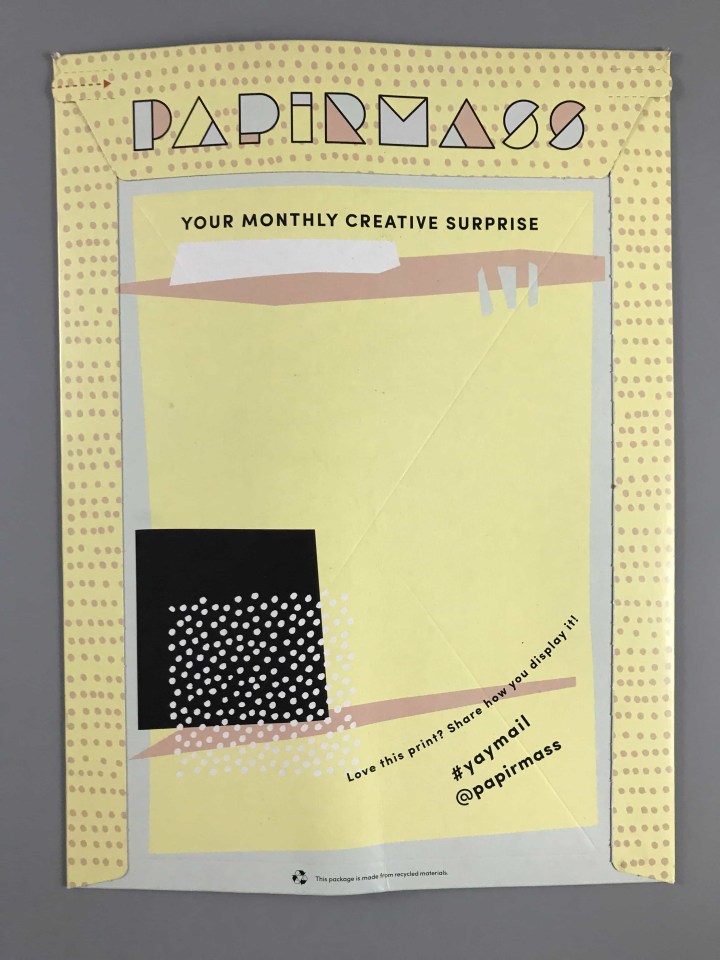 The prints are wrapped in custom-printed rigid mailers perfect to protect the print from awful weather. There's also an invitation to share our personalize print display on social media.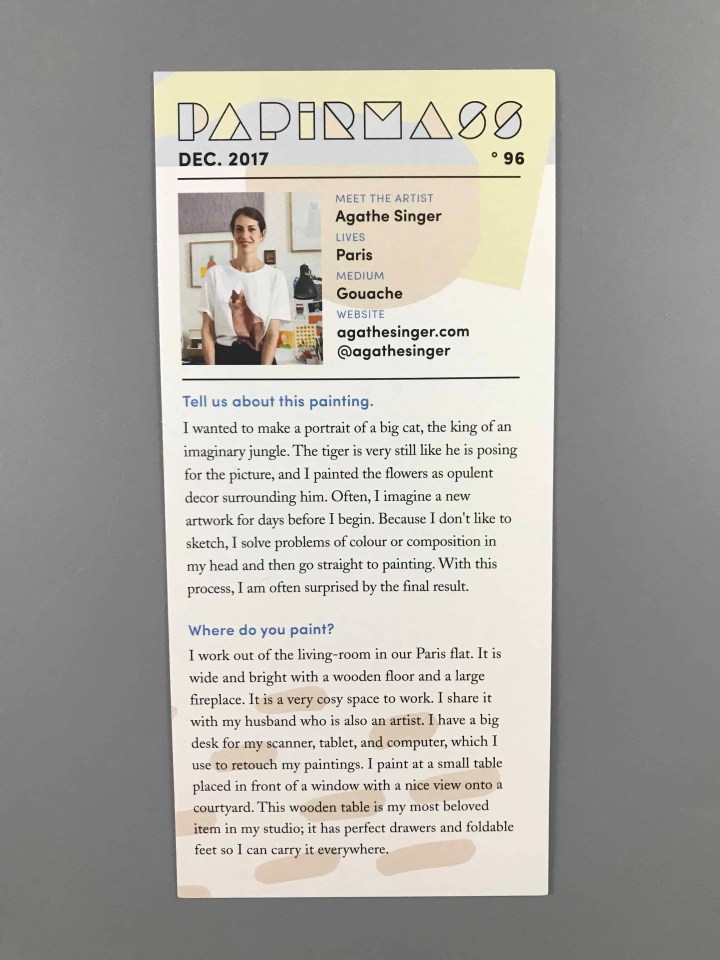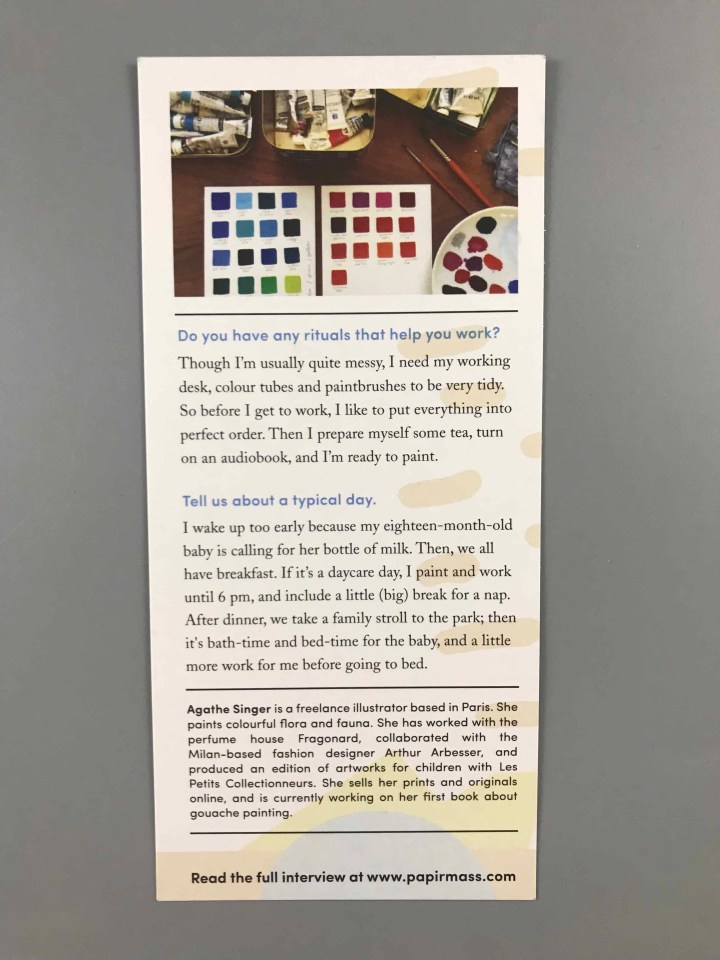 This month's artist is Agathe Singer, who lives in Paris. Agathe doesn't like to sketch but just dive right into painting, she said she works out colours and compositions in her head.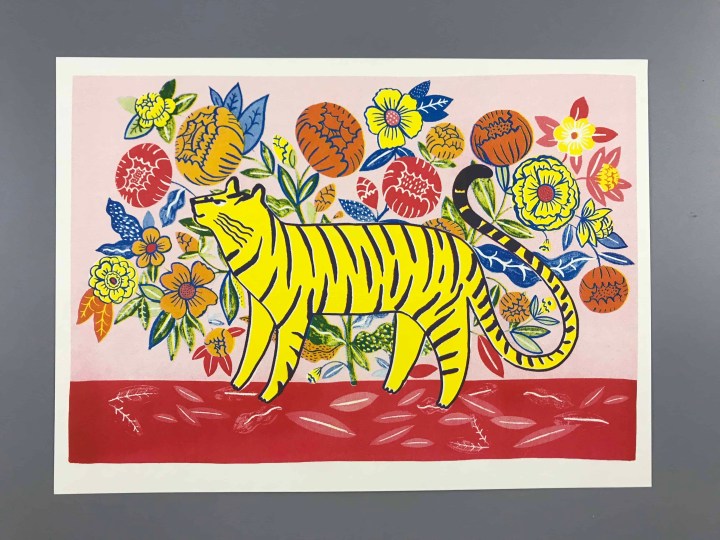 This month's piece is called "Tigre et Fleurs." I love the vibrant colors and details of the flowers. The bright yellow cat sitting front and center makes me think of how gentle even big cats can be. The piece says take a moment to stop and smell the flowers to me, a great message that live often gets too busy and we need to slow down to enjoy every small detail.
On the back side of each print is the name of the piece and dimensions. Also on the back are questions to help with art appreciation and display suggestions.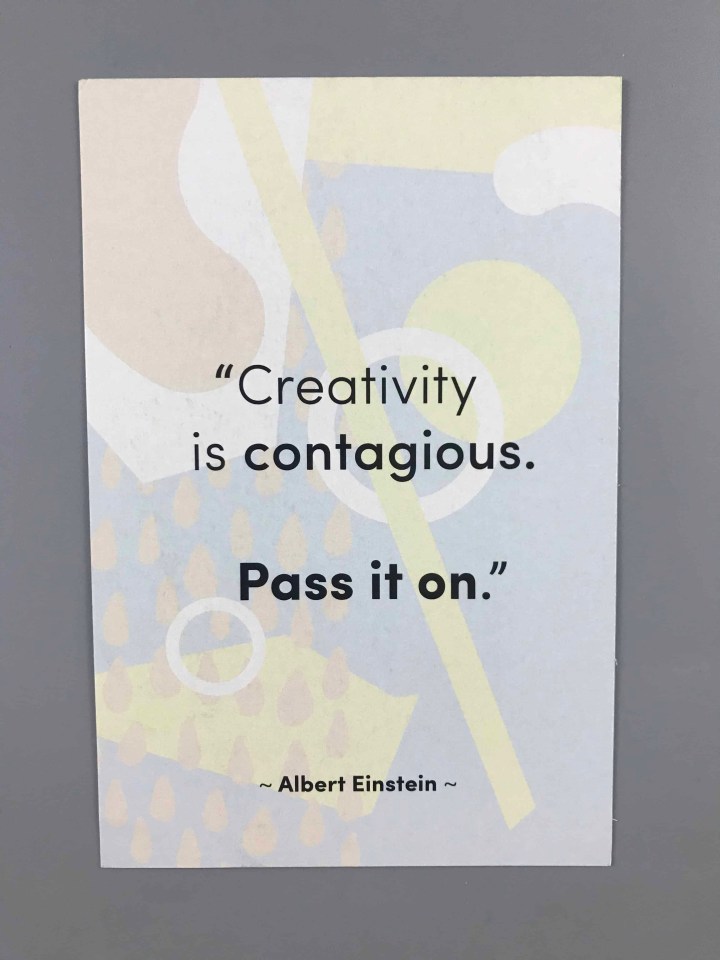 "Creativity is contagious. Pass it on."
The quote card is always my favorite part of this subscription, it's amazing how it always drives a point into my home life. Creativity comes in all shapes and sizes, you can pass it on with little to no effort. In our house we are working sharing our creative juices and making sure that we encourage one another.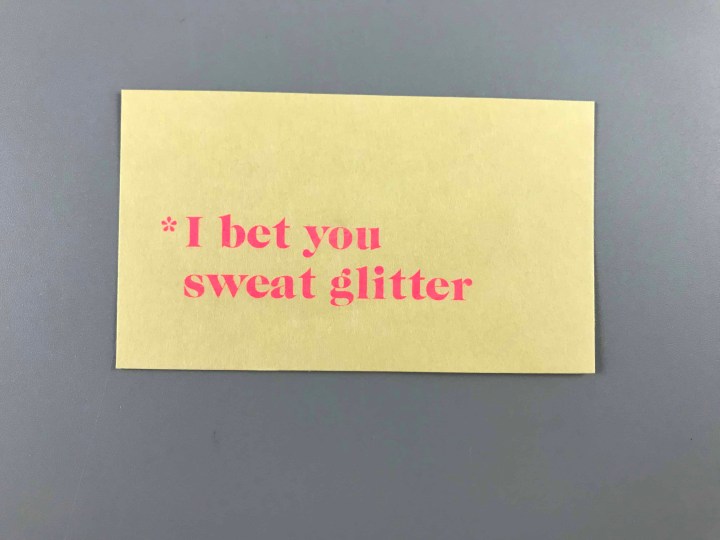 "Compliment Card" is perfect as a way to remind yourself and those around you of your greatness.
Papirmass brings new artists and their best pieces to my door every month. All of the art appreciation questions and display suggestions help make me feel like my art knowledge is growing, I can finally hold my own in an art conversation. I'm super happy that this month restored my faith in this month's box after last month was such a disappointment to me. I can't wait to see what the new year brings to my door and art collection.
What did you think of this month's prints from Papirmass?