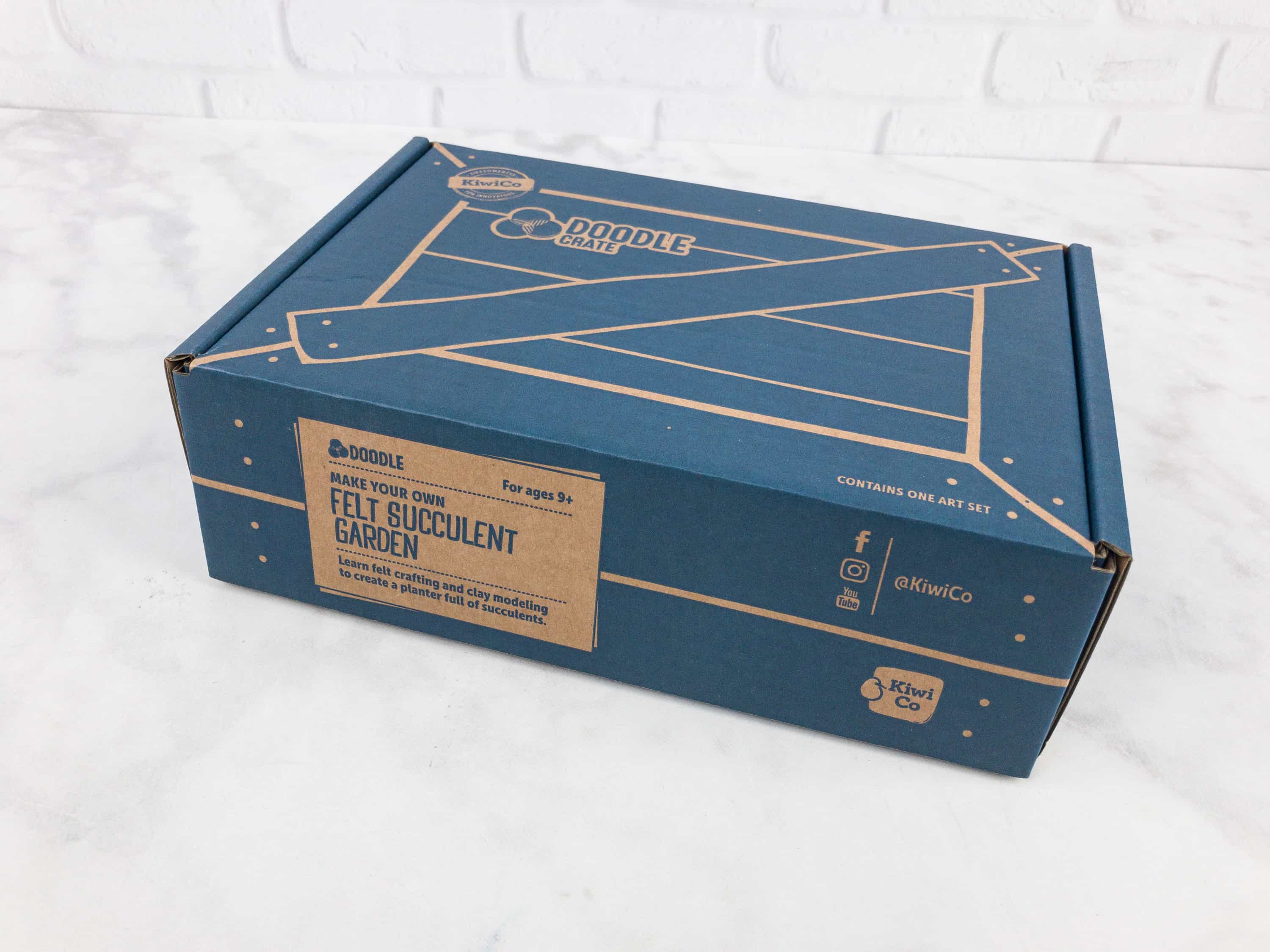 Doodle Crate is a member of the KiwiCo family geared toward kids 9+. It inspires young makers to learn new skills and gain creative confidence through craft and art projects by teaching them basic and intermediate techniques of a new artistic medium each month. The sky is the limit, and crafts made from the same kit can be kept simple, or they can be made as intricate as the artist desires.
Though geared toward kids, Doodle Crate is gender neutral and also excellent for anyone (even adults) wanting a craft subscription. In our experience, this is the best "arts and crafts" box for older kids, tweens, teens, and adults – the end result is nearly always something you will want to save!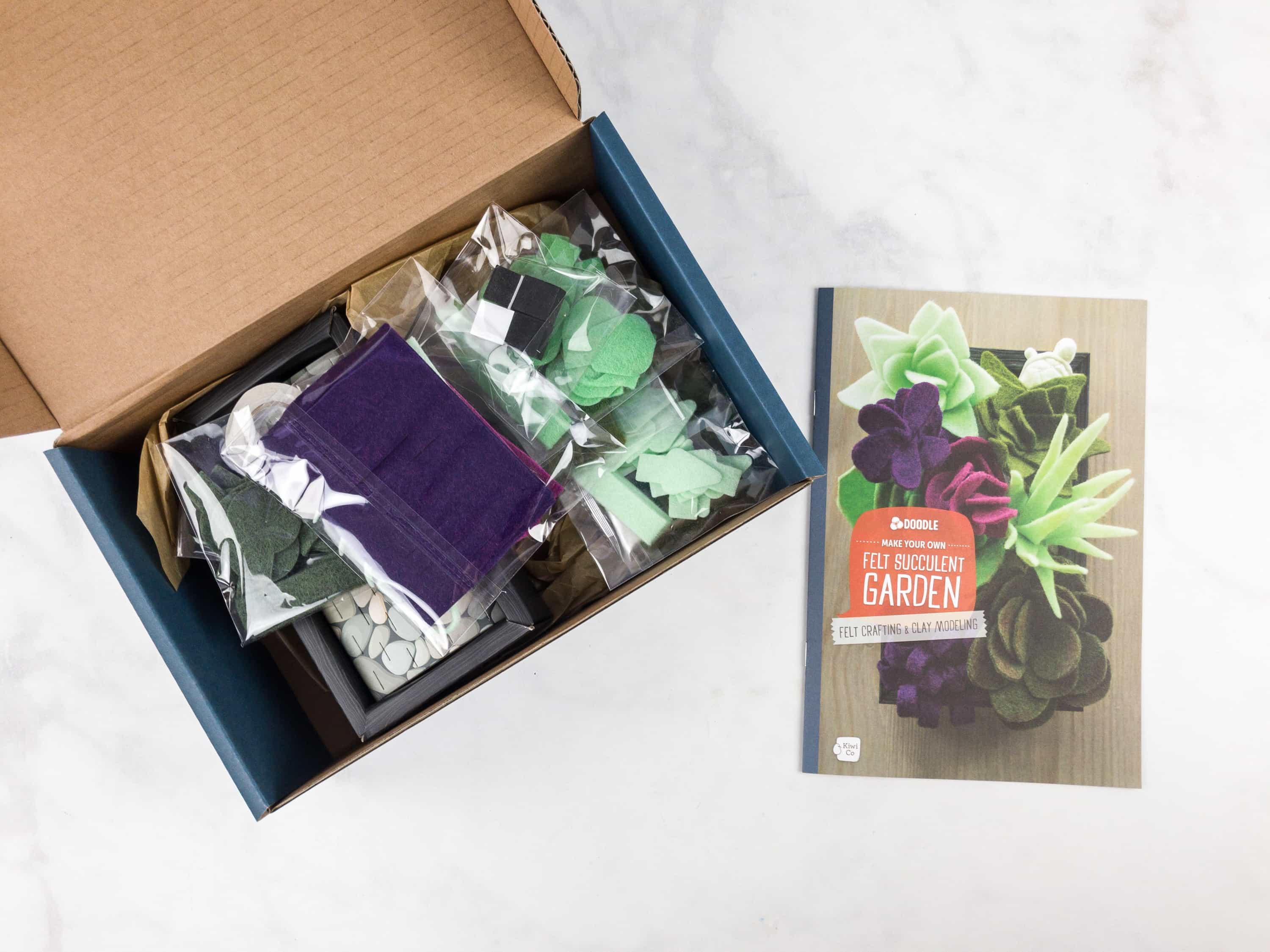 This month's project: FELT SUCCULENT GARDEN!
DEAL: Use this link to save 30% on your first month of Doodle Crate!  (or Kiwi Crate and the KiwiCo family subscriptions Tinker Crate and Koala Crate).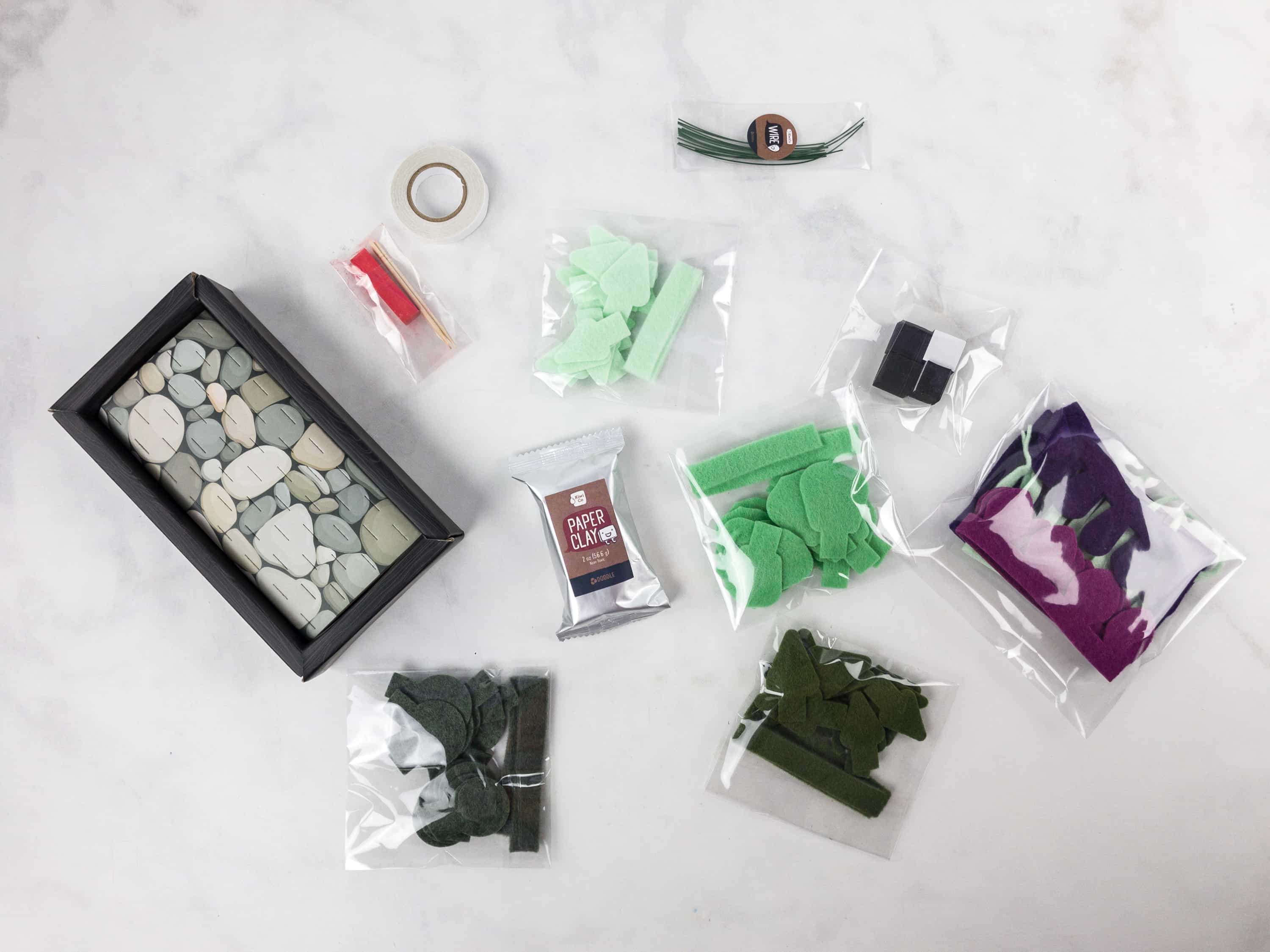 Every crate comes with everything you need to complete the project (except for a few basic items from your home), as well as a booklet.
Doodle Crate tends to focus on a single craft and contains only what you'll need for the project.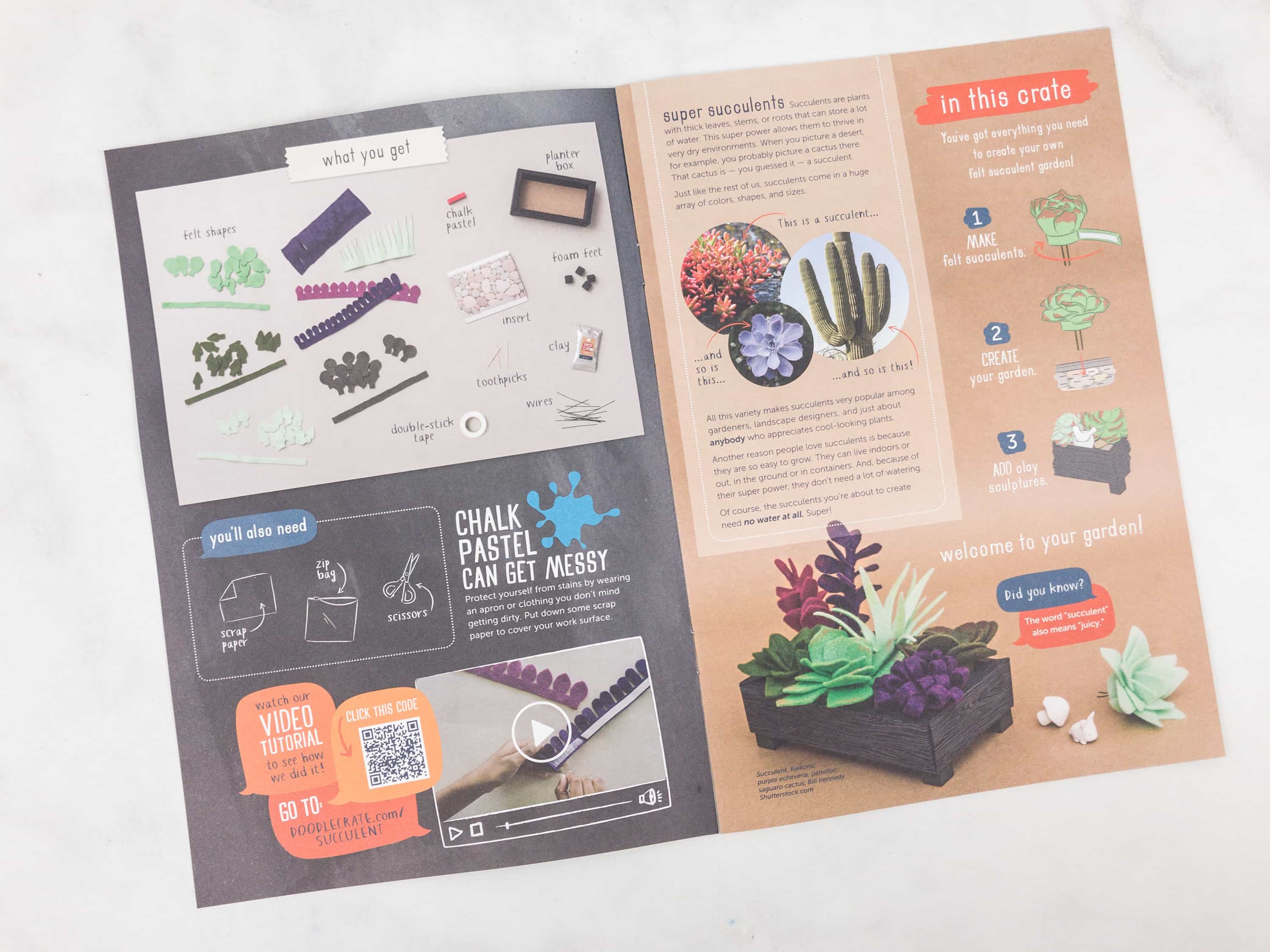 The booklet has excellent, textbook quality background on the subject matter of the project. Every Crate is a project and a lesson in technique – when your are finished, you should have a usable hand-made item and a new skill.
It's loaded with high-quality pictures and illustrations to both give you ideas and help you along, and they produce a video tutorial for each project, too! Doodle Crate is great at providing perspective and inspiration for their projects.
The booklet proceeds step-by-step, from start to finish, with detailed guidance the whole way. The numerous diagrams explain every step clearly and make it practically impossible to go off track. The guidance is always thorough enough to allow you to create a polished looking piece.
This project included four different styles of succulent, with specific instructions for creating each plant. There were four echeveria, each made with a different shade of felt.
Handy tips are located throughout the instructions, and they always include some options for customizing your work using alternate techniques or additional details. While one could change the shape of the succulents with scissors, the biggest opportunity for runaway creativity on this project was in the making of the clay figurine or other item to insert in the garden.
They presented several ideas for sculpture pieces — everything from a snail to a tiny village! The succulents didn't leave much empty space in the garden once planted, so I think we made a wise choice by going with the snake.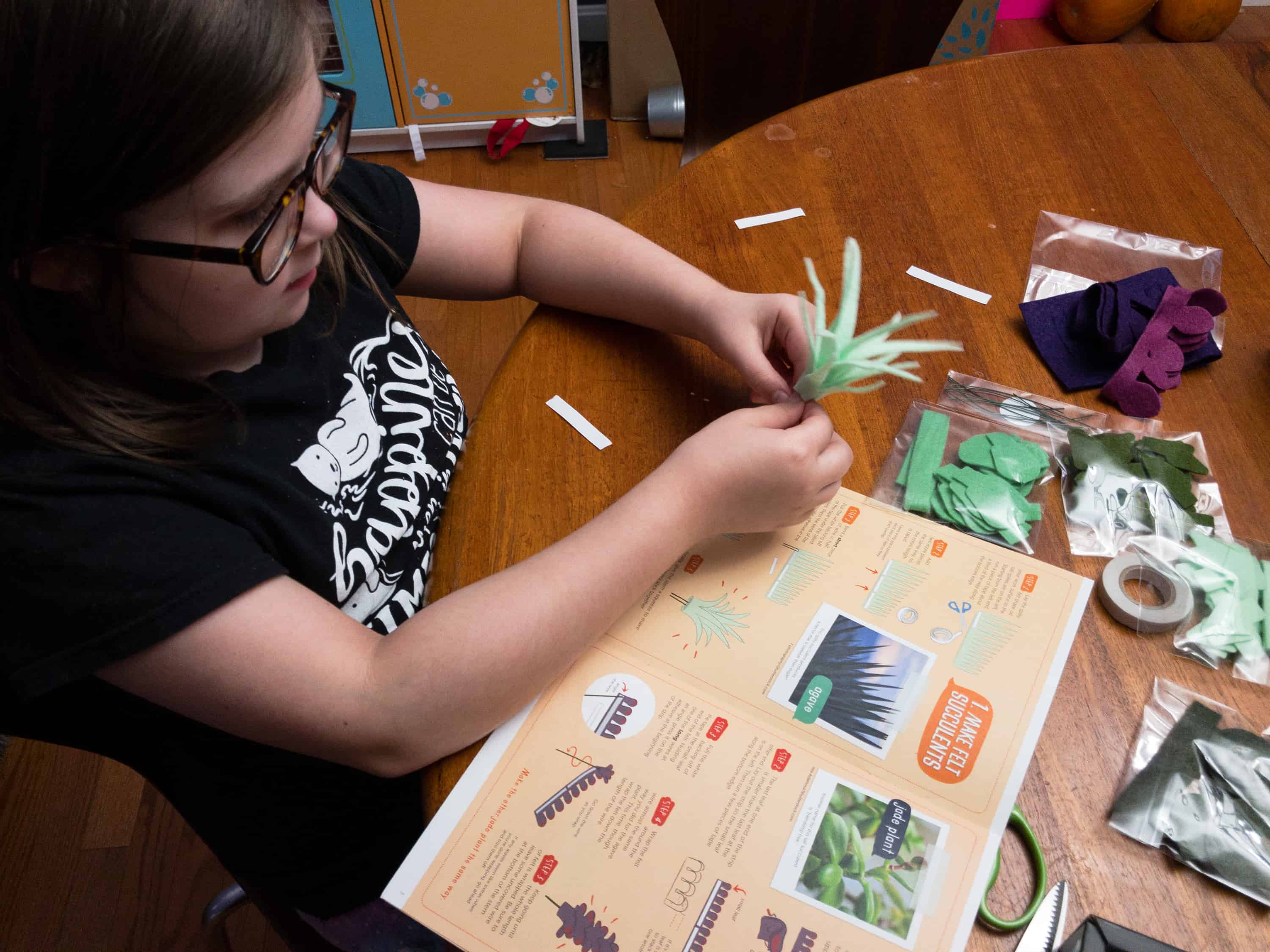 We started with the agave plant. The felt was pre-cut, so we needed only to attach double-sided tape and roll the felt around a paper-clip type stem.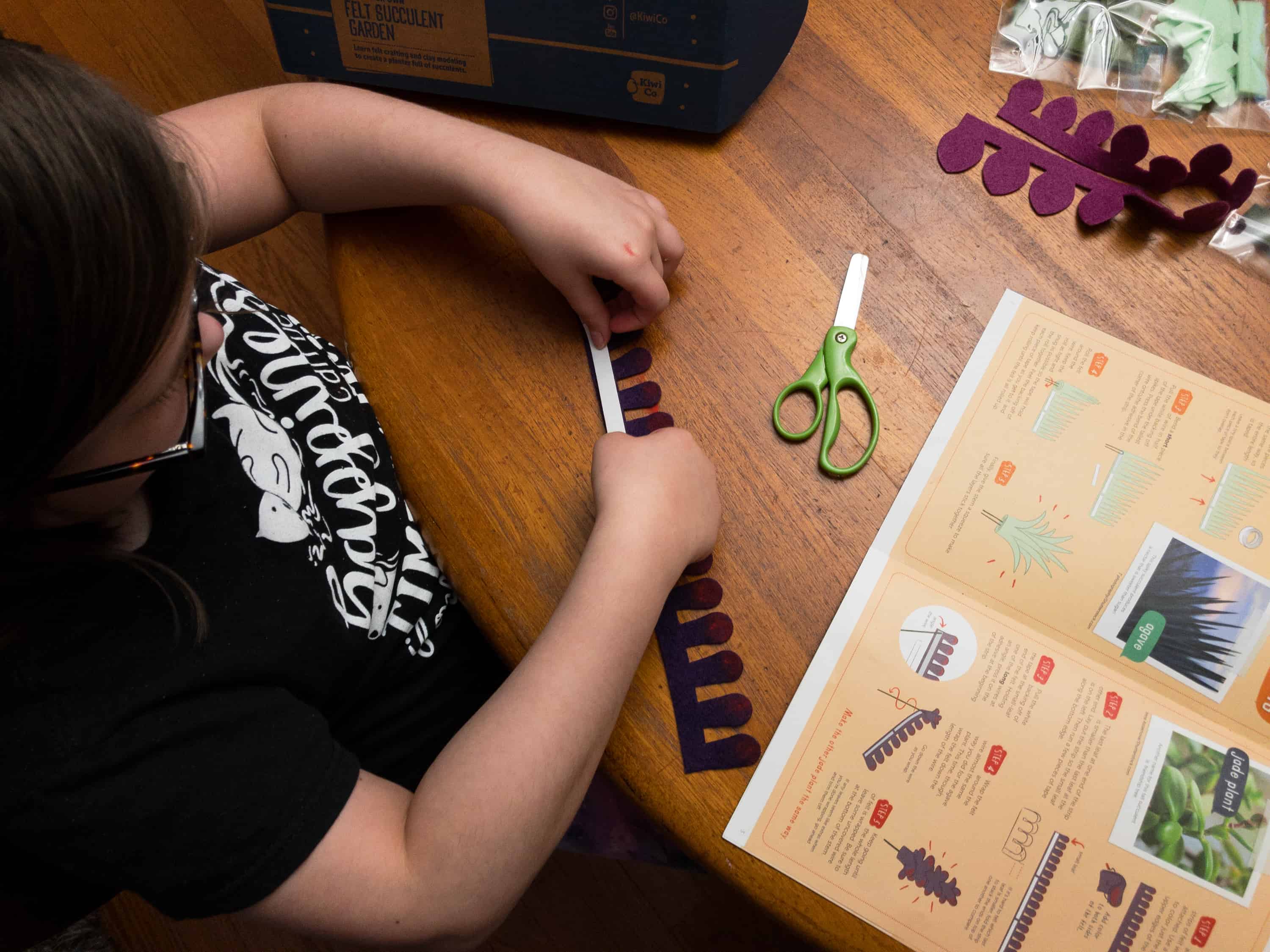 Next was a jade plant. This was constructed in a similar fashion, except it was rolled on a bias around a taller metal piece, so the plant gained height. The kit included two jade plants in different shades of purple. Along with the many echeveria, the jade was treated to a bit of rouging with a pastel.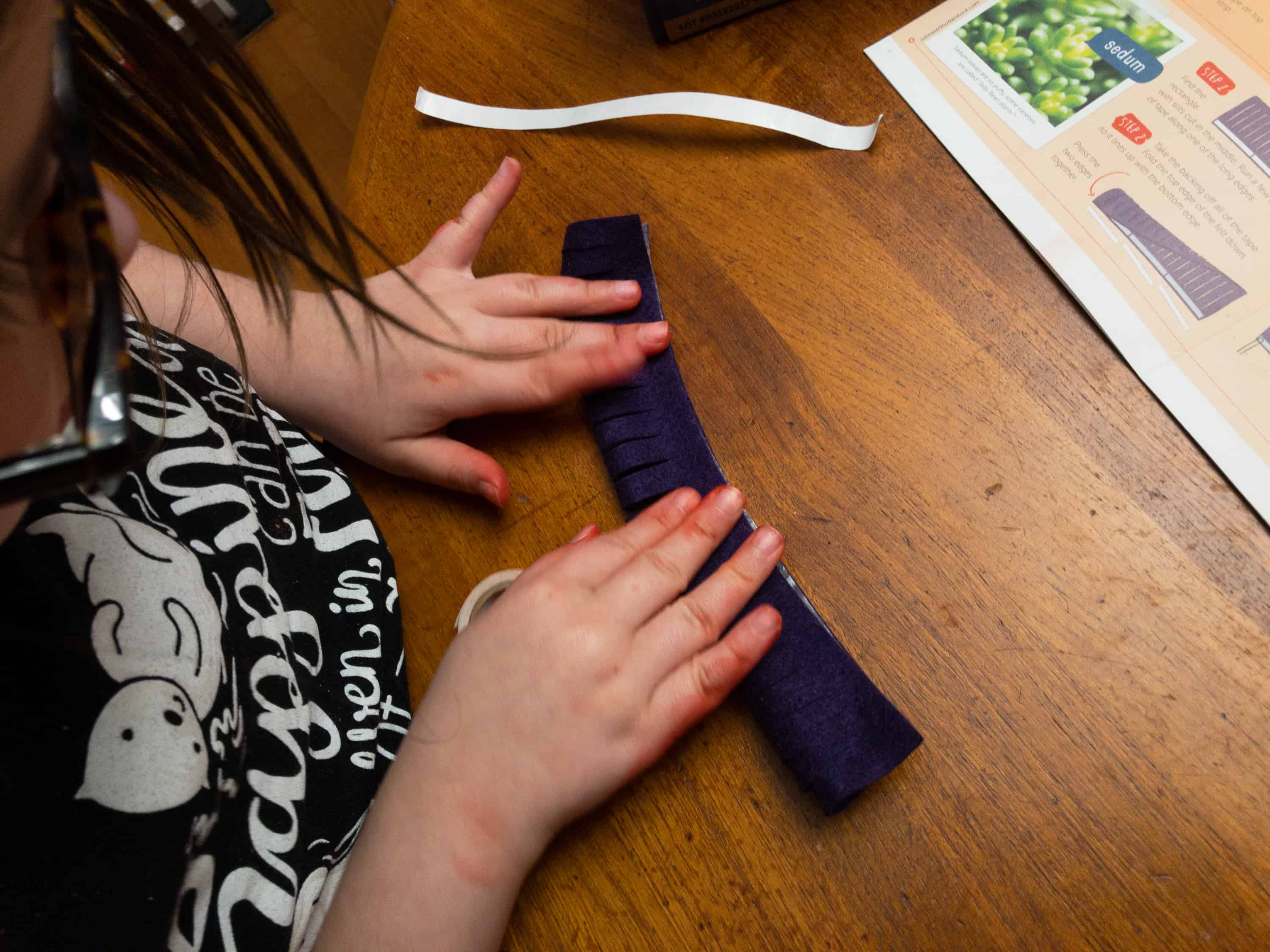 The sedum was folded in half before rolling. The slats between the slits in the felt became lovely loopy lobes of the plant. What a tongue twister!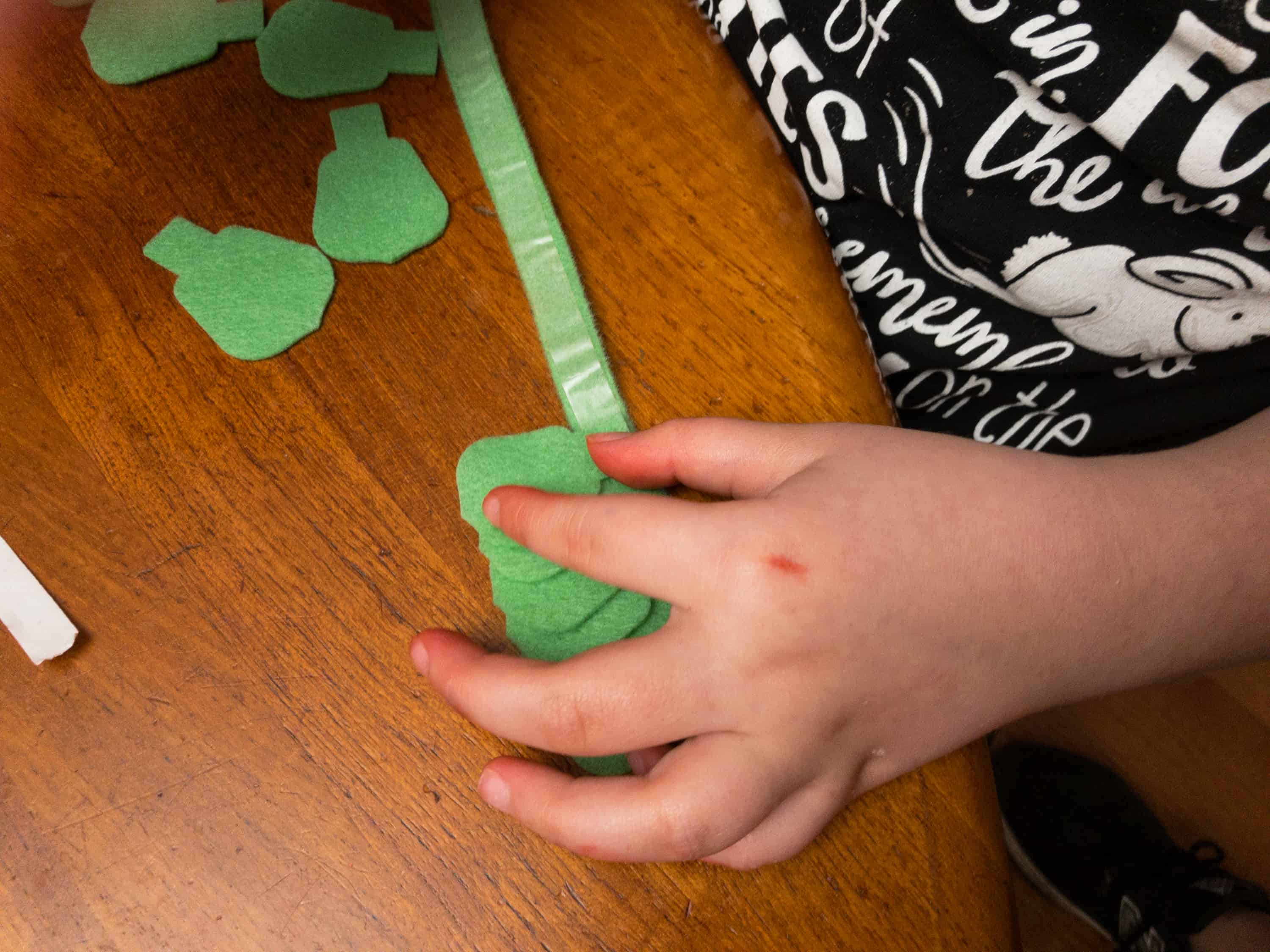 One of four echeveria being assembled. While the other varieties were created from a single, rolled piece of felt, each echeveria plant comprised a base strip and many spade-sphaped leaves. These were pre-cut in four shades of green.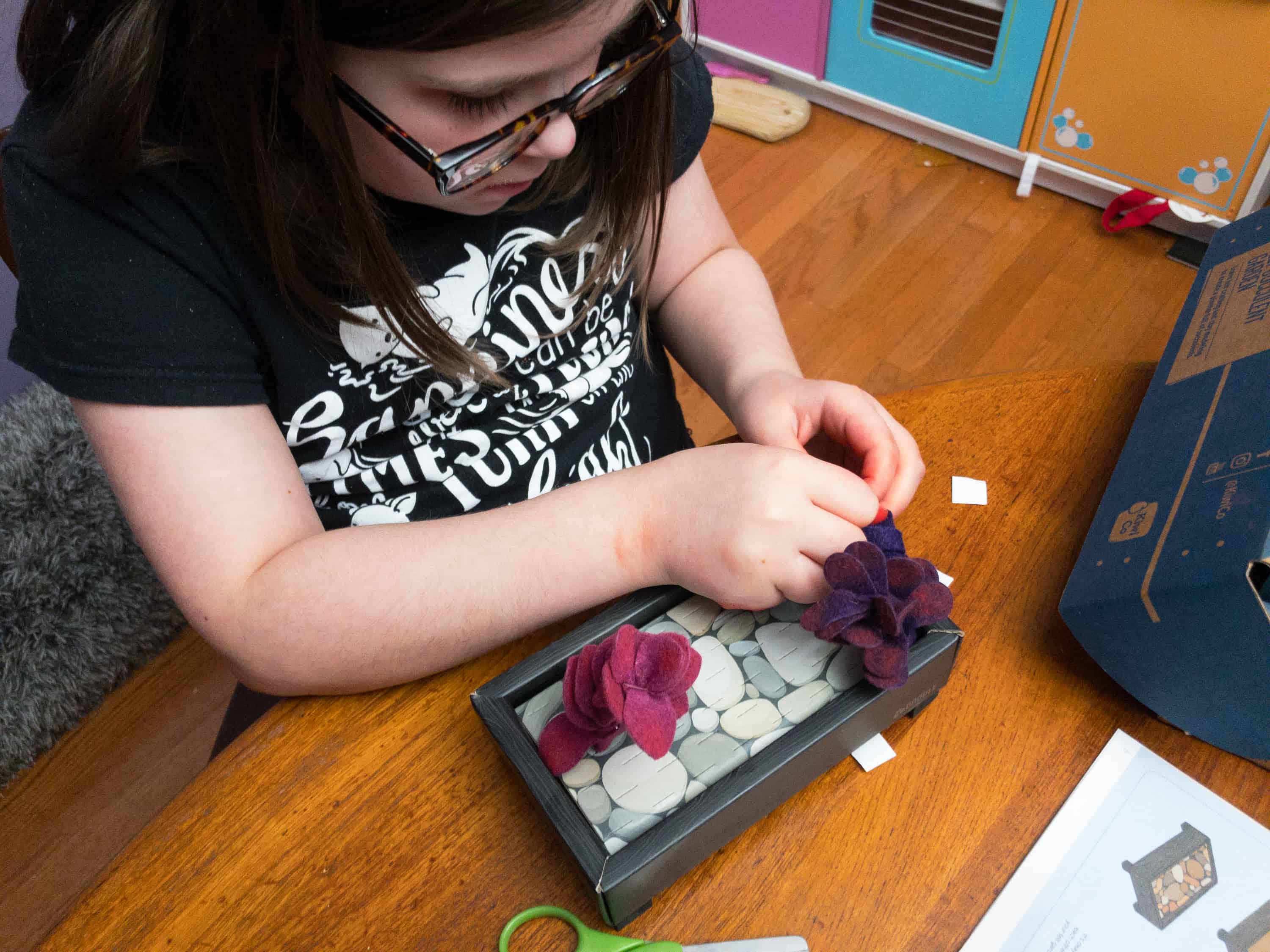 The kit included an elegant folded planter box and a printed "stone" insert perforated with holes for the plant stems.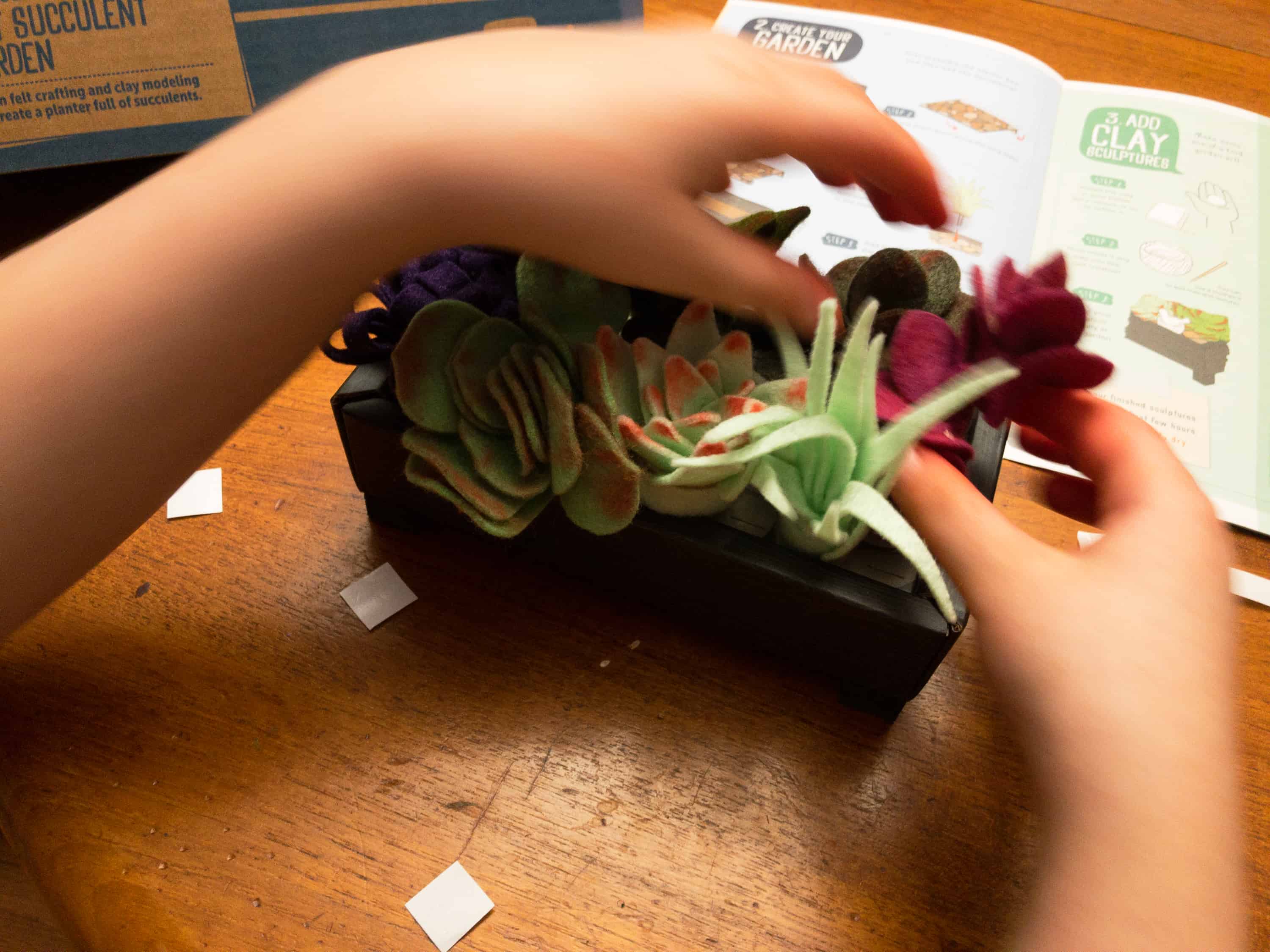 The plants slid easily into the planter, and the many slots allowed for lots of flexibility in placement.
The air dry clay could be used to make any kind of insert you like — rocks, mythical beasts, signs, or whatever. My daughter decided a snake would look nice.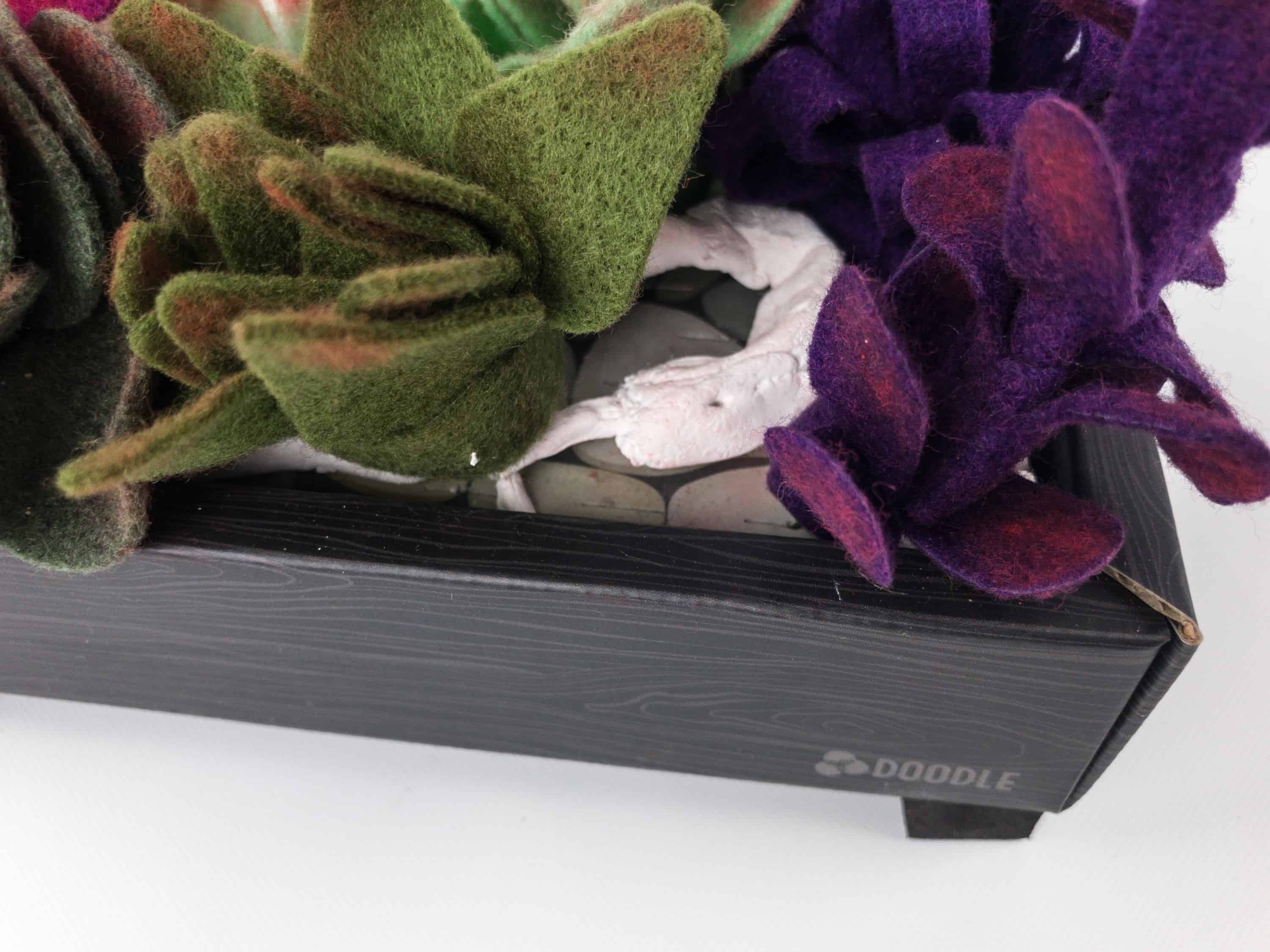 It was a great choice for our crowded garden, as he was able to wiggle in beneath the taller plants.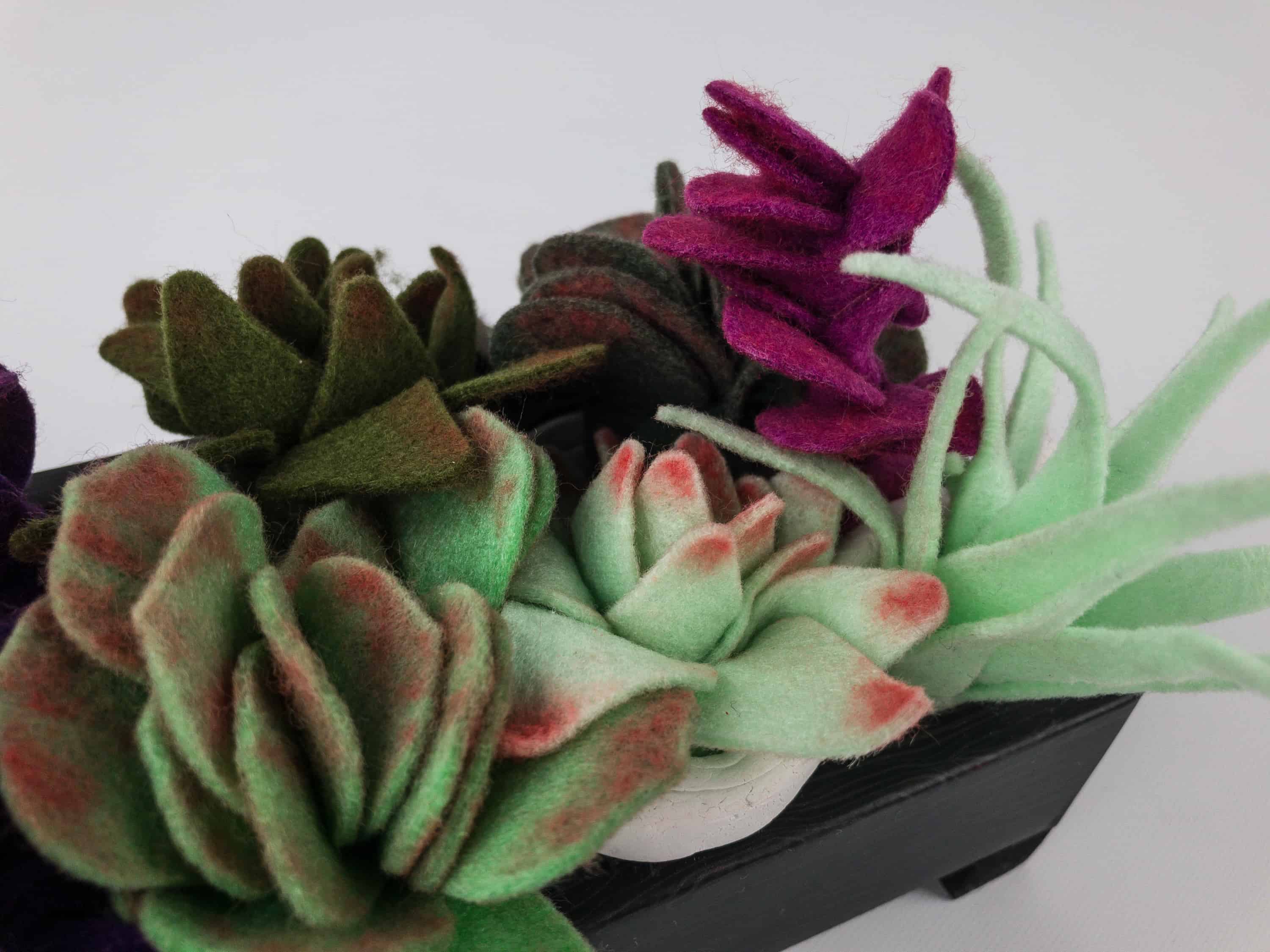 The coloring of the tips added a very realistic look to our plants, and it was a cleverly simple technique for adding some color variation to felt, something otherwise difficult to shade.

I thought the plants looked great! My daughter is at the younger end of the age spectrum for which this box is recommended, but she was able to complete the entire box with barely any assistance (she did ask me to help bend the wires for the stems, but that was it). She has a wonderful time making the garden, and I think they added enough plant variety to keep it interesting from start to finish — and to make a cool-looking final product.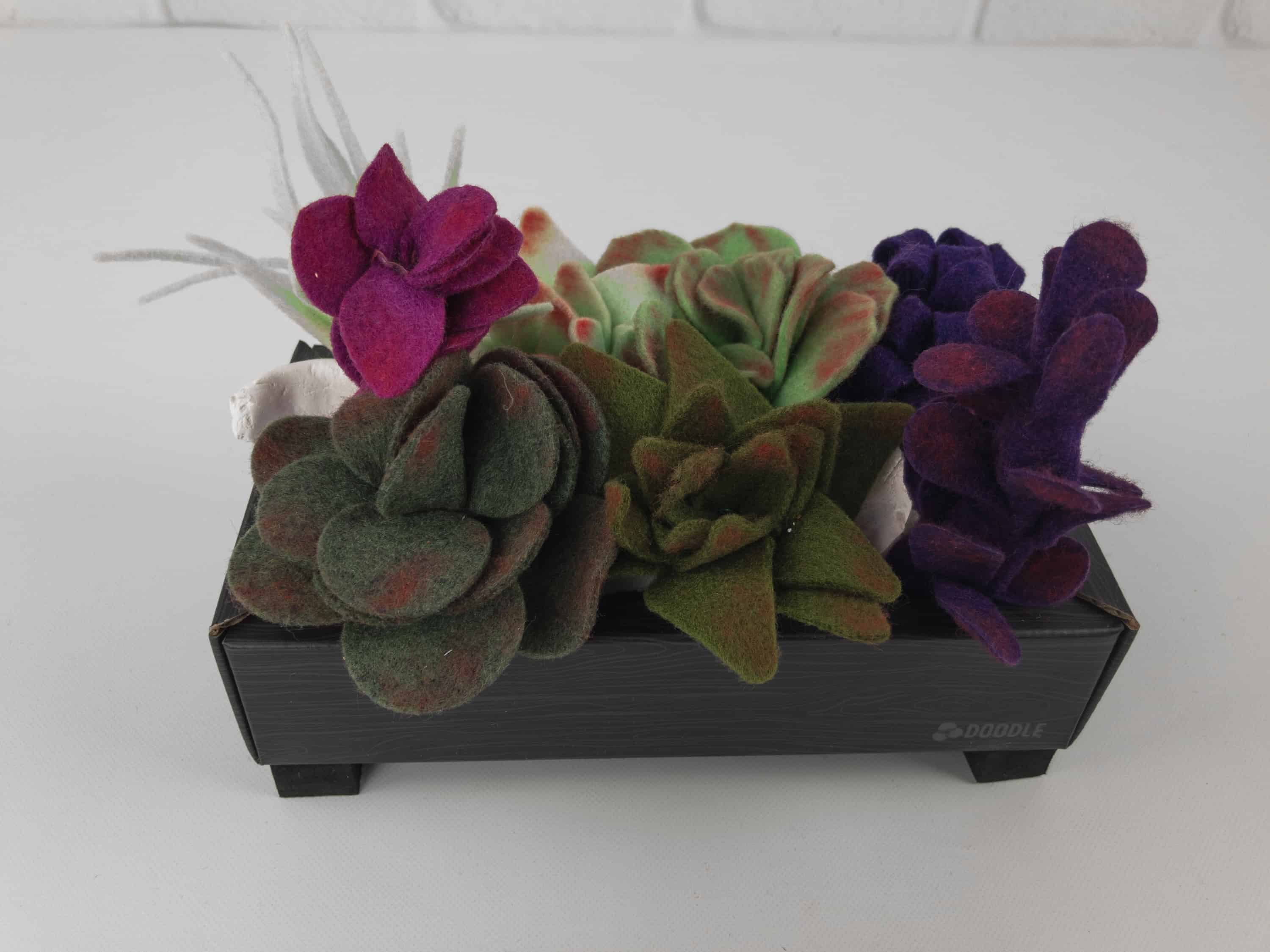 Doodle Crate is a really great project subscription for tweens, teens, and even adults. Some projects can get fairly complex, but the thorough instructions and guidance never leave us confused, and most projects can be done by pre-teens without adult assistance. This project was very accessible for kids on the younger end of the suggested age range, but I think it would still make an awesome zen-like project for older doodlers, being very relaxing and meditative. The modeling portion of the project could also be made as sophisticated as desired to up the difficulty level.
Did you enjoy this month's activity as much as we did? Let us know in the comments!