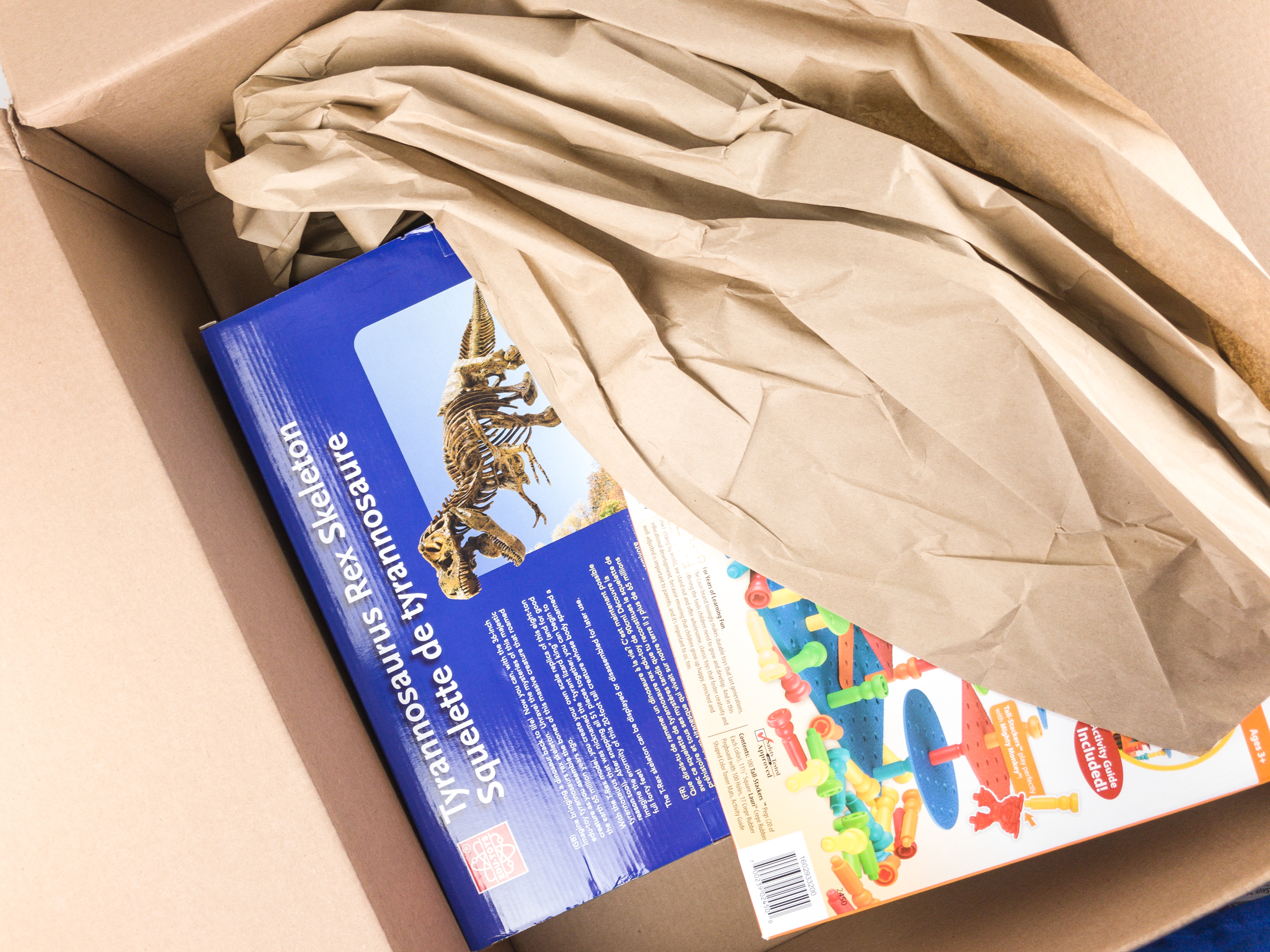 Amazon STEM Toy Club is a monthly subscription box service that delivers age-appropriate STEM toy that encourages any child to learn through play. The subscription costs $19.99 per month, and the theme of the month can be anything from natural sciences to robotics. There's always something new to discover in every box of Amazon STEM Toy Club!

There are three age ranges available for this box: 3-4 year old, 5-7 year old, and 8-13-year-olds.
This is a review of the 8-13-year-old box.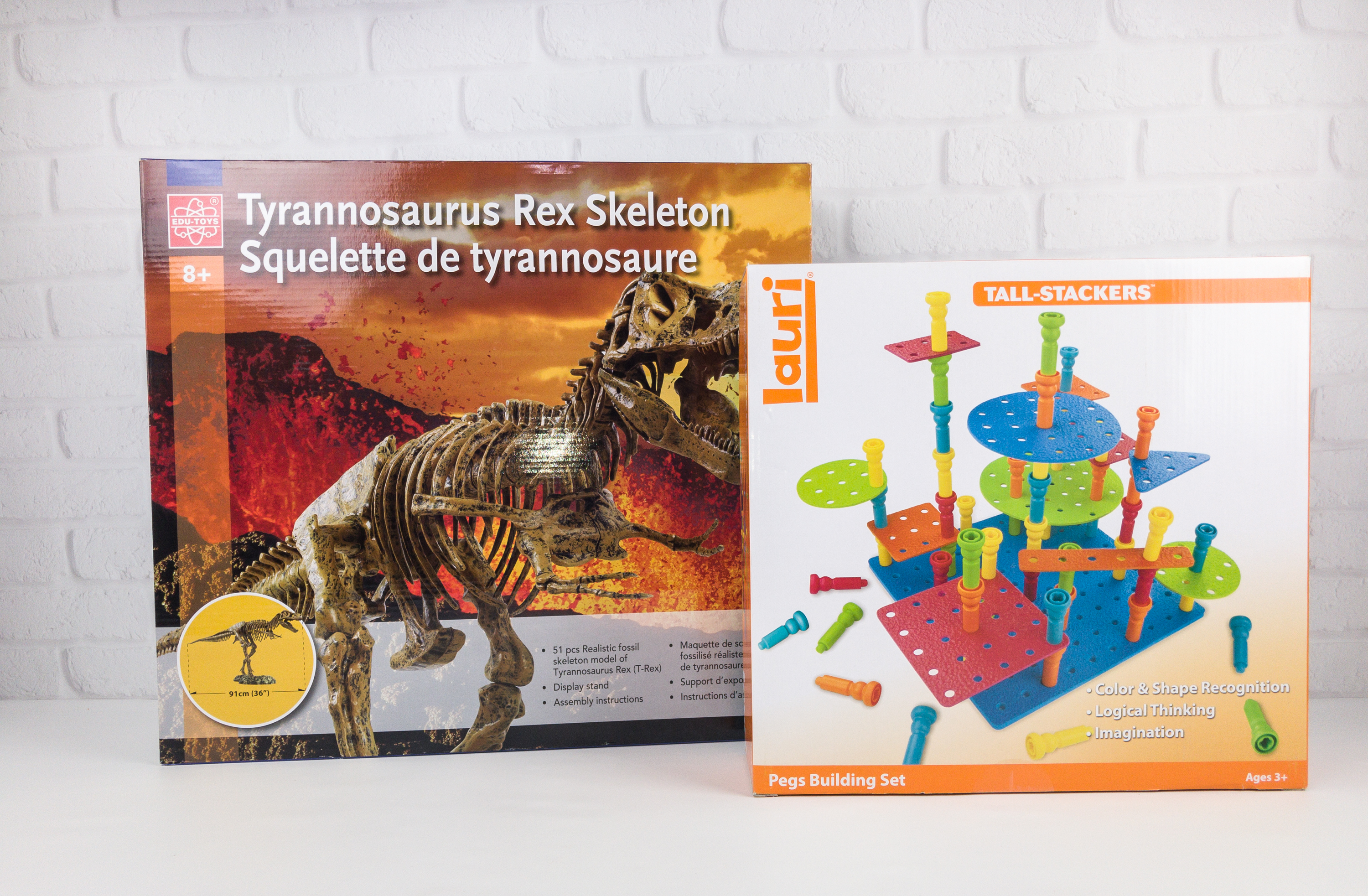 In true Amazon style, the kits come in a large outer Amazon box, and purchases of multiple kits may be shipped together. This kit shipped with the preschool STEM kit in the same box!
Elenco Edu-Toys Science Tech T-Rex Skeleton 36″ Scale Replica Model ($51.99) The Tyrannosaurus Rex walked the Earth 65 million years ago, and now, this skeleton model gave life to them (or at least their bones).
Unravel the mysteries of the massive creature as you assemble the bones of a creature that roamed the earth 65 million years ago. With the T-Rex model, you create your own true to scale replica of an eight ton prehistoric reptile, nicknamed the "Tyrant Lizard King". After snapping all 51 pieces together, you can begin to imagine the enormity of this 20 foot tall creature whose body spanned 40 feet. This T-Rex Skeleton can be displayed or disassembled for later assembly or display.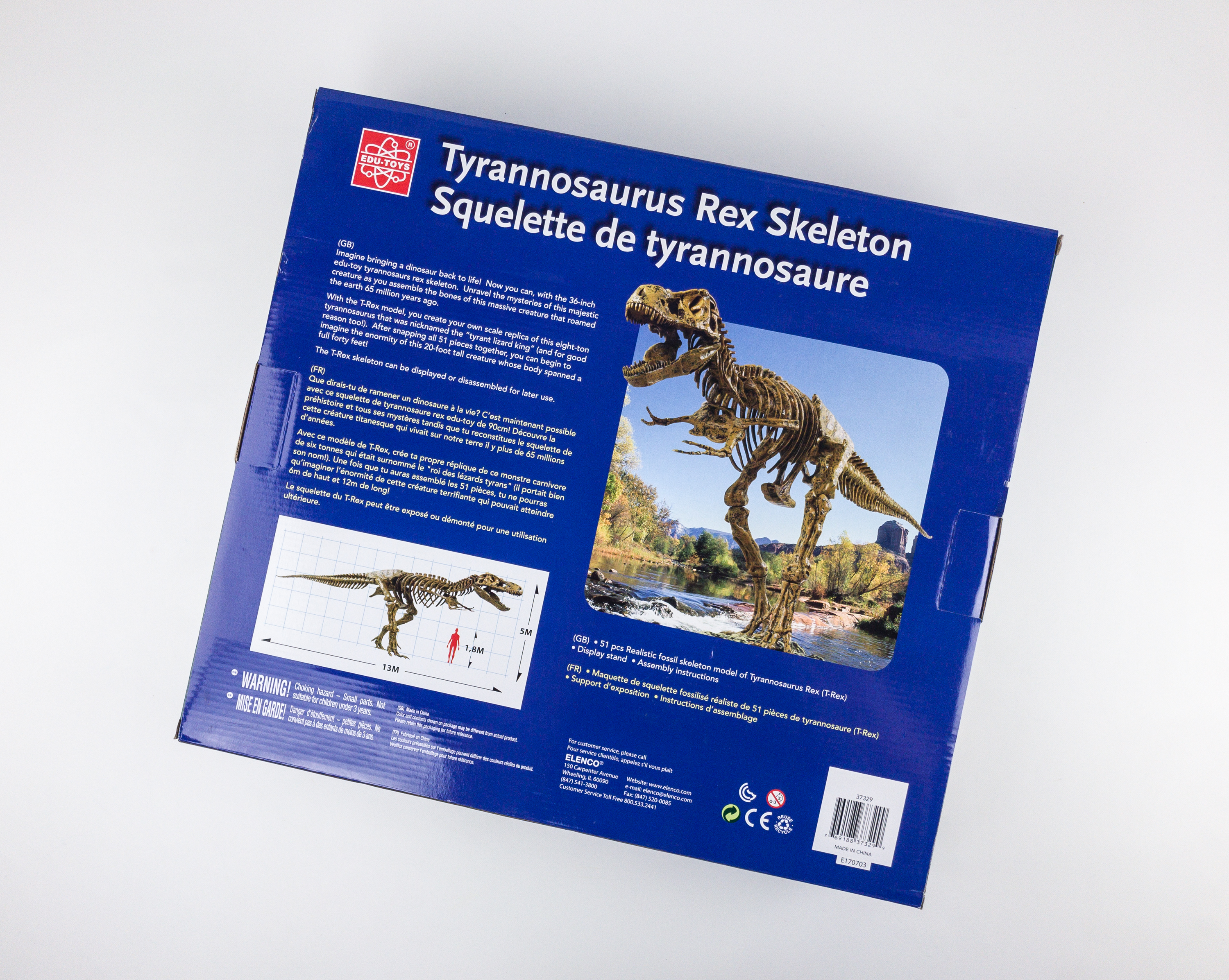 Whether a kid wants to be a paleontologist or they're just innately curious, this would be an awesome gift!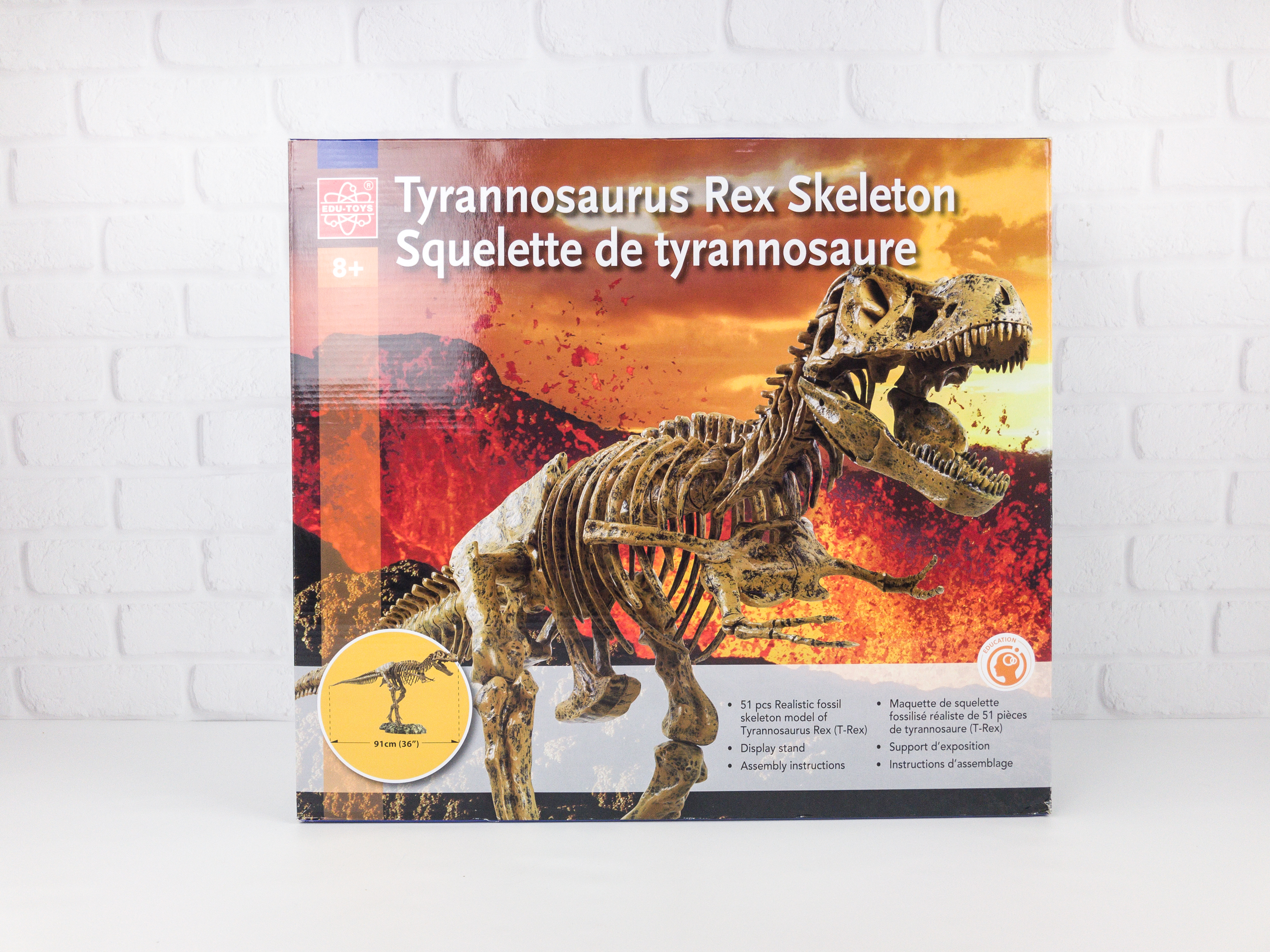 The box includes 51 true to scale, realistic pieces to form a 36″ long replica. Its overall dimensions are 36 x 7 x 18 inches.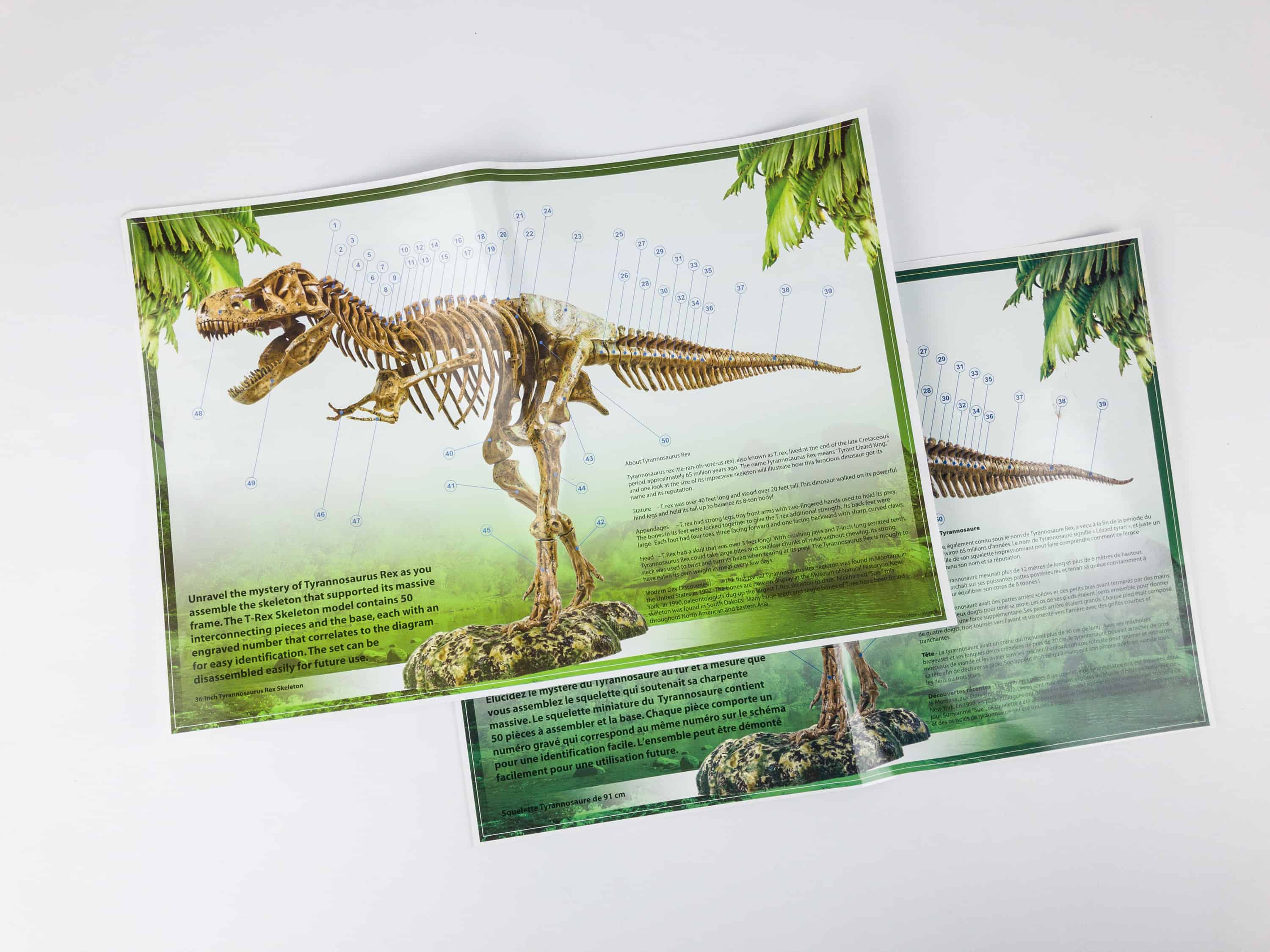 It includes a complete and illustrated guide on how to assemble the parts easily.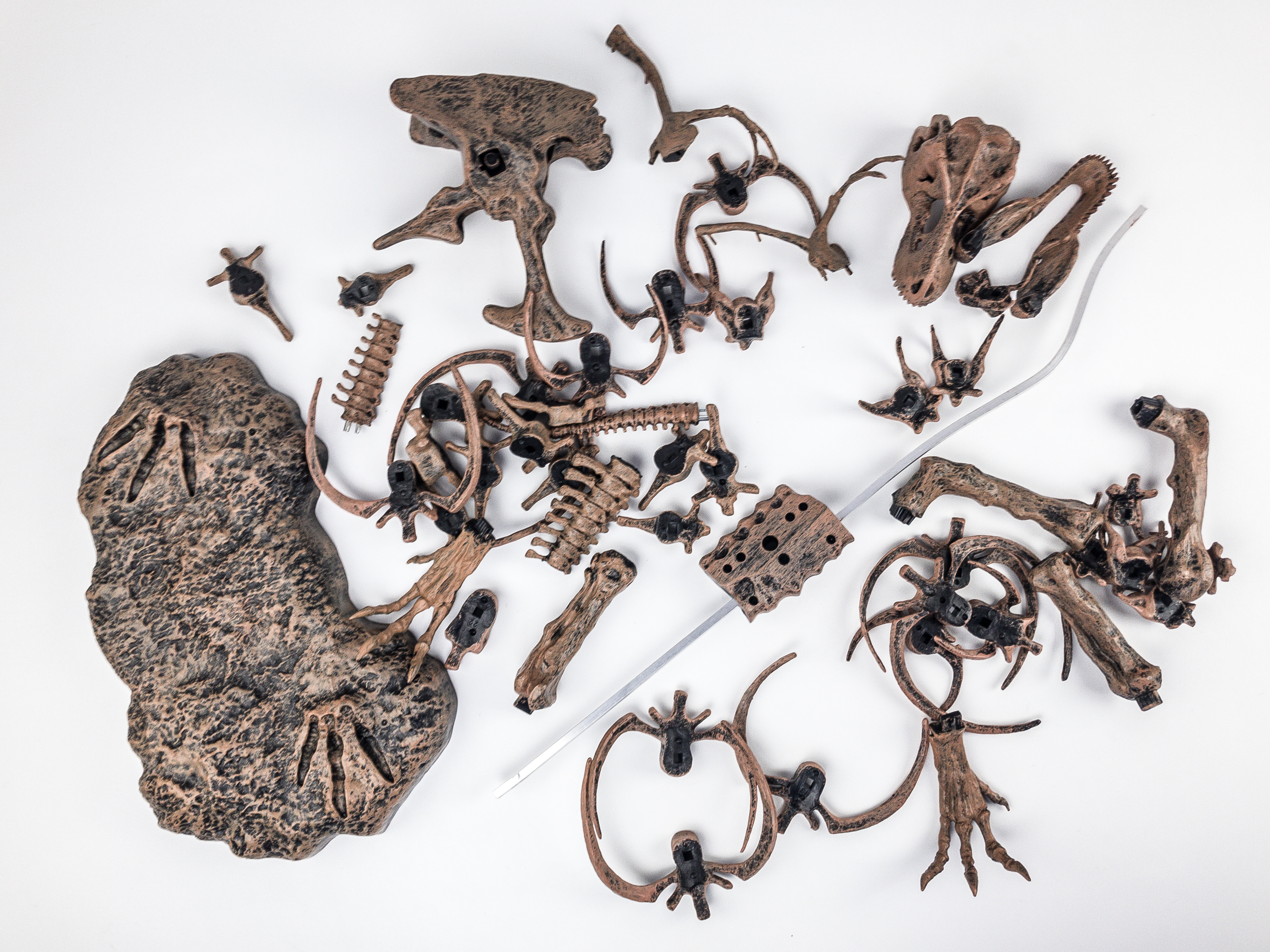 Everything in this set!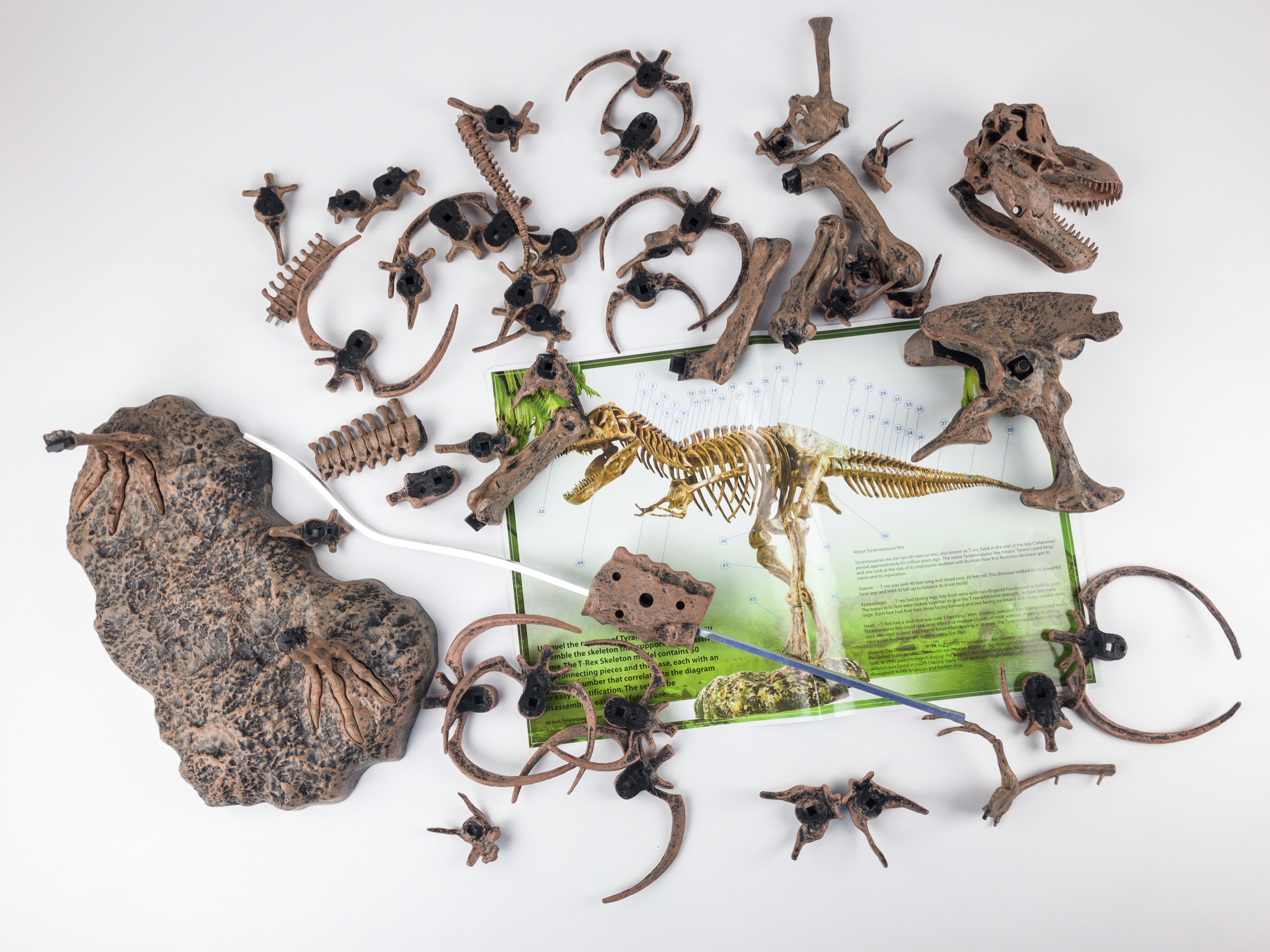 There are lots of smaller parts for this toy so we really need to be extra cautious to not lose any of them. I recommend having a box or a container with dividers for easy organization.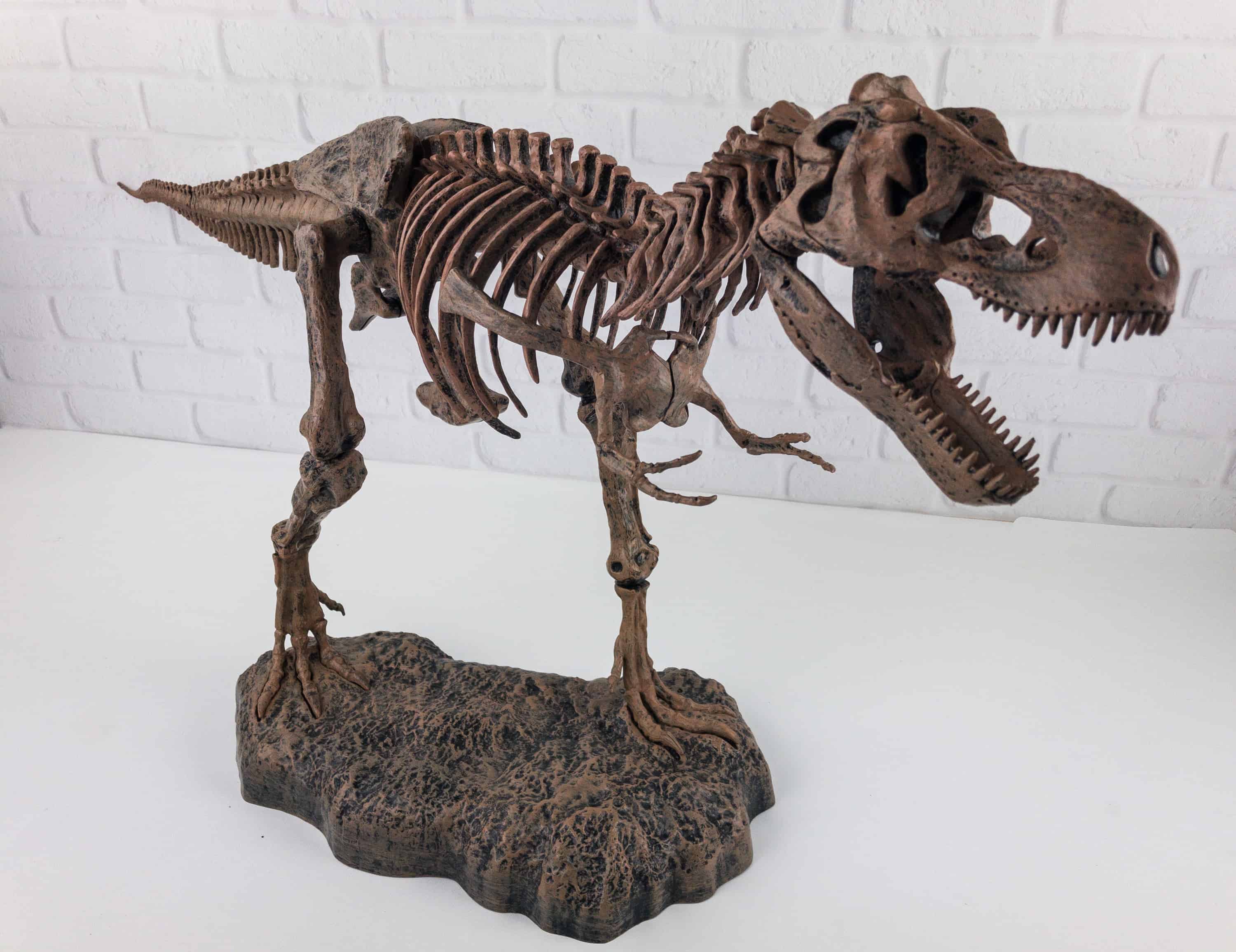 Here it is, the finished ferocious masterpiece!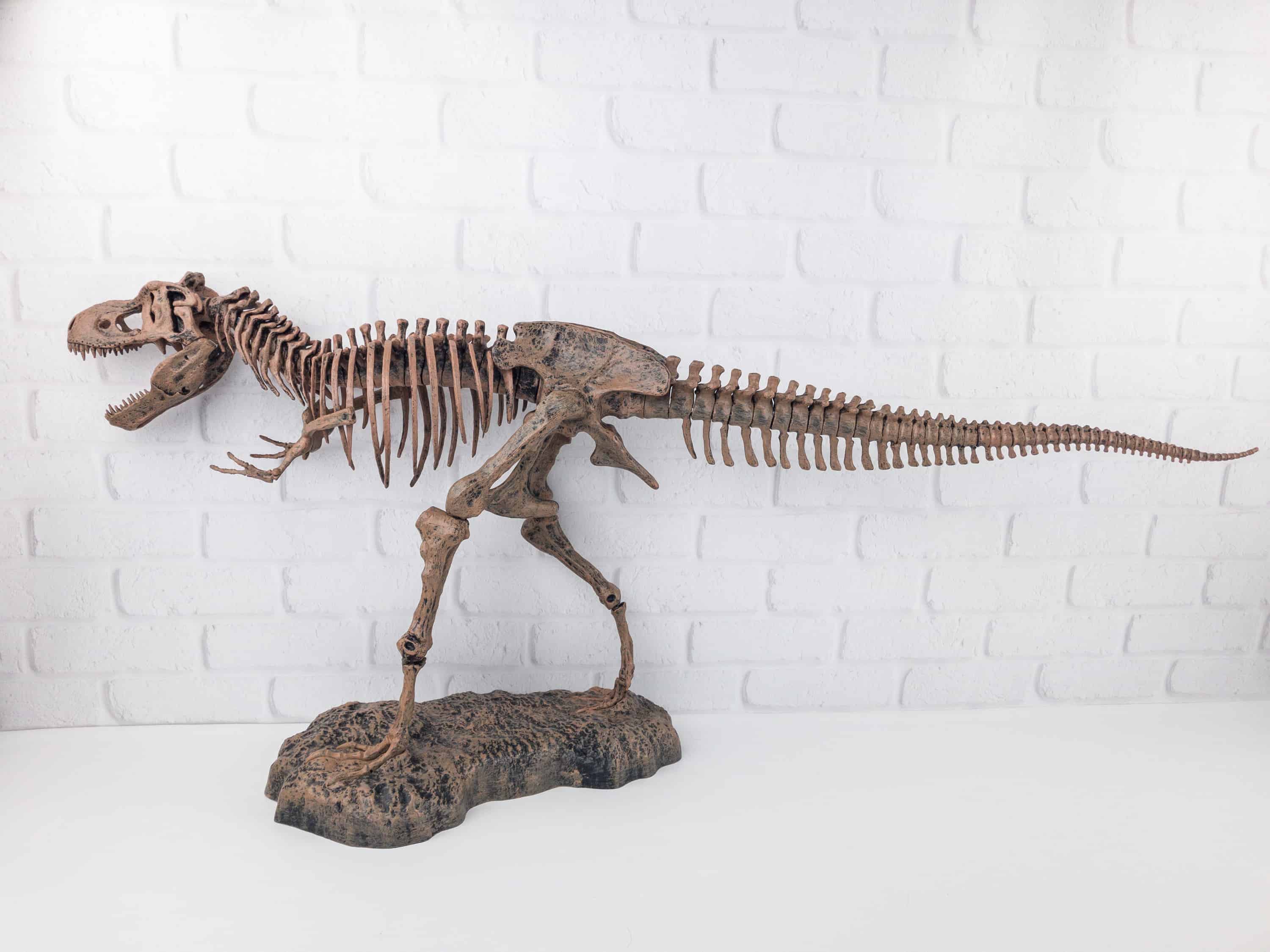 It's a good thing that it came with an illustrated guide for us to identify and attach the parts easily to where they should be. The dinosaur replica also has a great quality, very close to museum quality. It's a high caliber product for us as it looks scaled down yet realistic. Amazon STEM toys never fail to entertain and educate kids and even grown-ups with their great selection of cool toys!
Plus, in addition to being just a rad replica, it prompted all sorts of questions – what is this bone for? How is this the same as a human? And most importantly – is the tail still part of the spine? We determined that the coccyx area behind the hip bones was different, but the tail pieces of vertebrae seemed the same as the rib pieces of vertebrae – they just had bottom parts that evolved a little differently!
If you received something different than our family, let us know in the comments!