Pupjoy is a subscription box for dogs that delivers the healthiest dog treats with all-natural ingredients and clear labeling, as well as well-crafted dog toys and artisan accessories. You can choose from monthly, bi-monthly or quarterly subscriptions, and then have it customized for your dog's specific needs. To date, PupJoy has a total of 28 options to customize your box.
You can choose either an Uno Box, great for single dog households or a Grande Box, a plus-sized box for a multiple dog household. There is also an option to receive a combination of toys, treats & accessories, or you can limit the subscription to toys & accessories only. If you wish, you can even opt to receive treats only. You can skip renewals and edit or cancel a subscription – anytime, without penalty.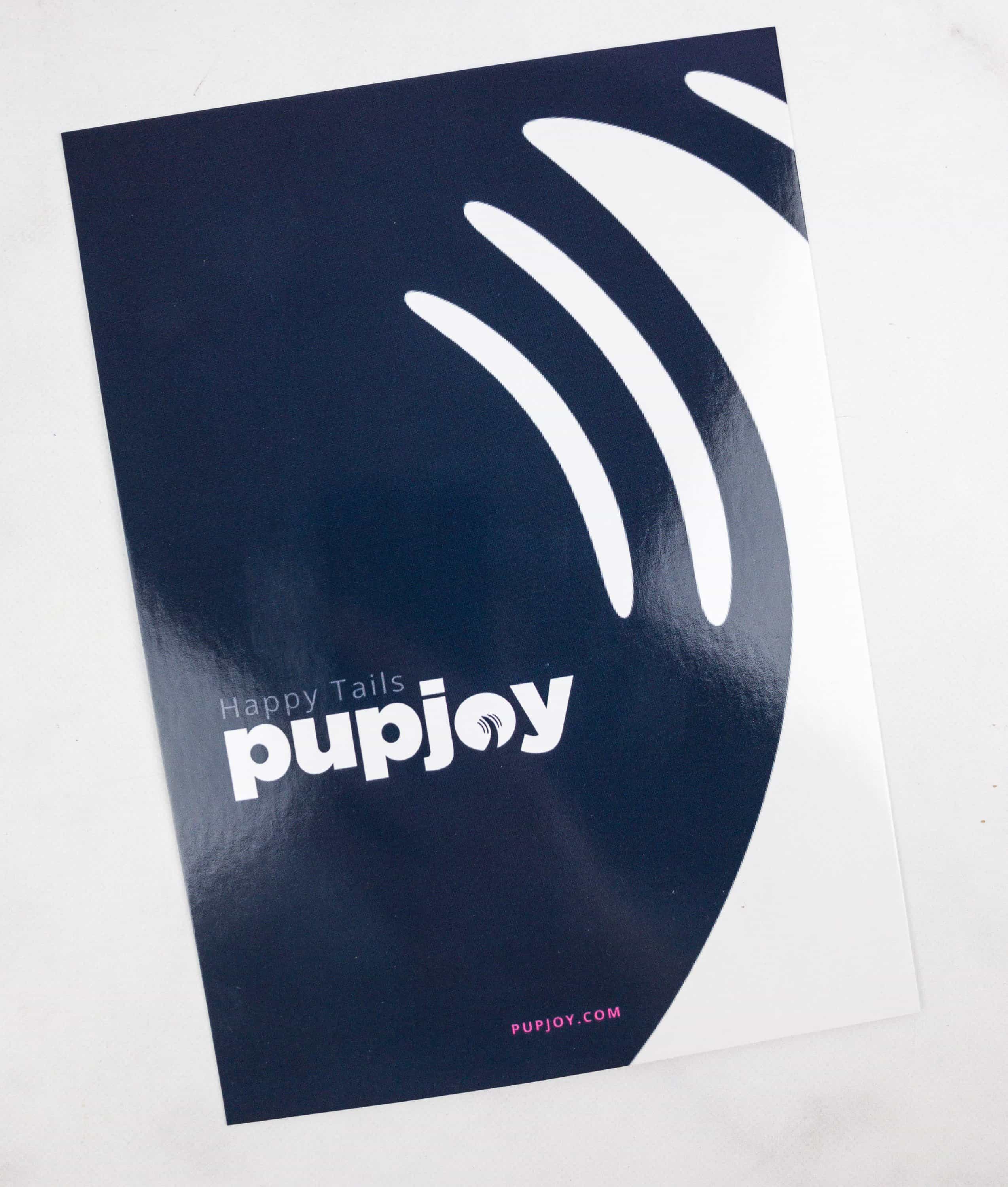 DEAL:  Get 2 free items with your first order on any Uno Box plan or 3 free items on Grande or Power Chewer Plans. Use coupon code HELLOSUBSCRIPTION.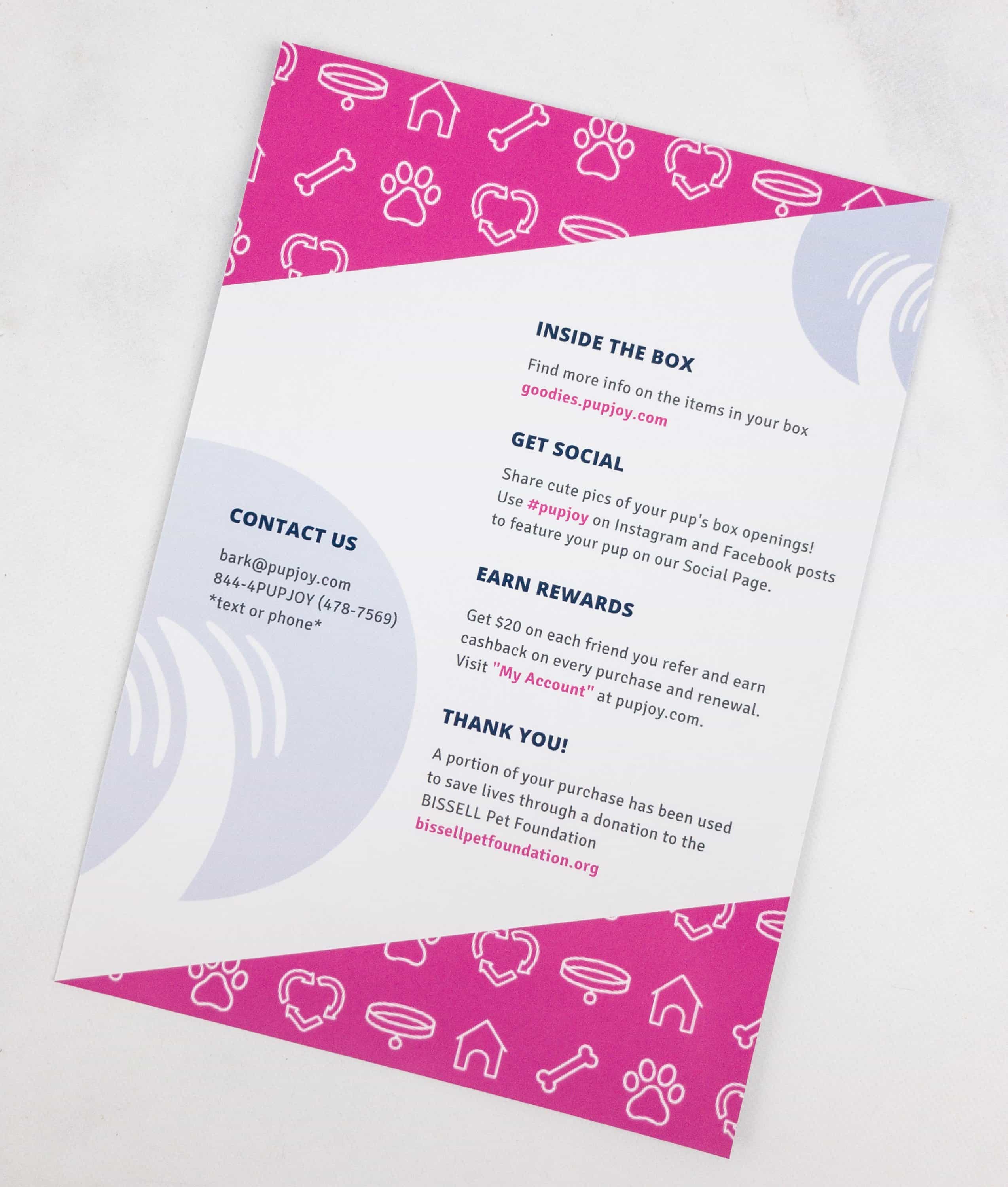 PupJoy works directly with small manufacturers. They support independent businesses and they give back through charitable programs too.
Everything in the box!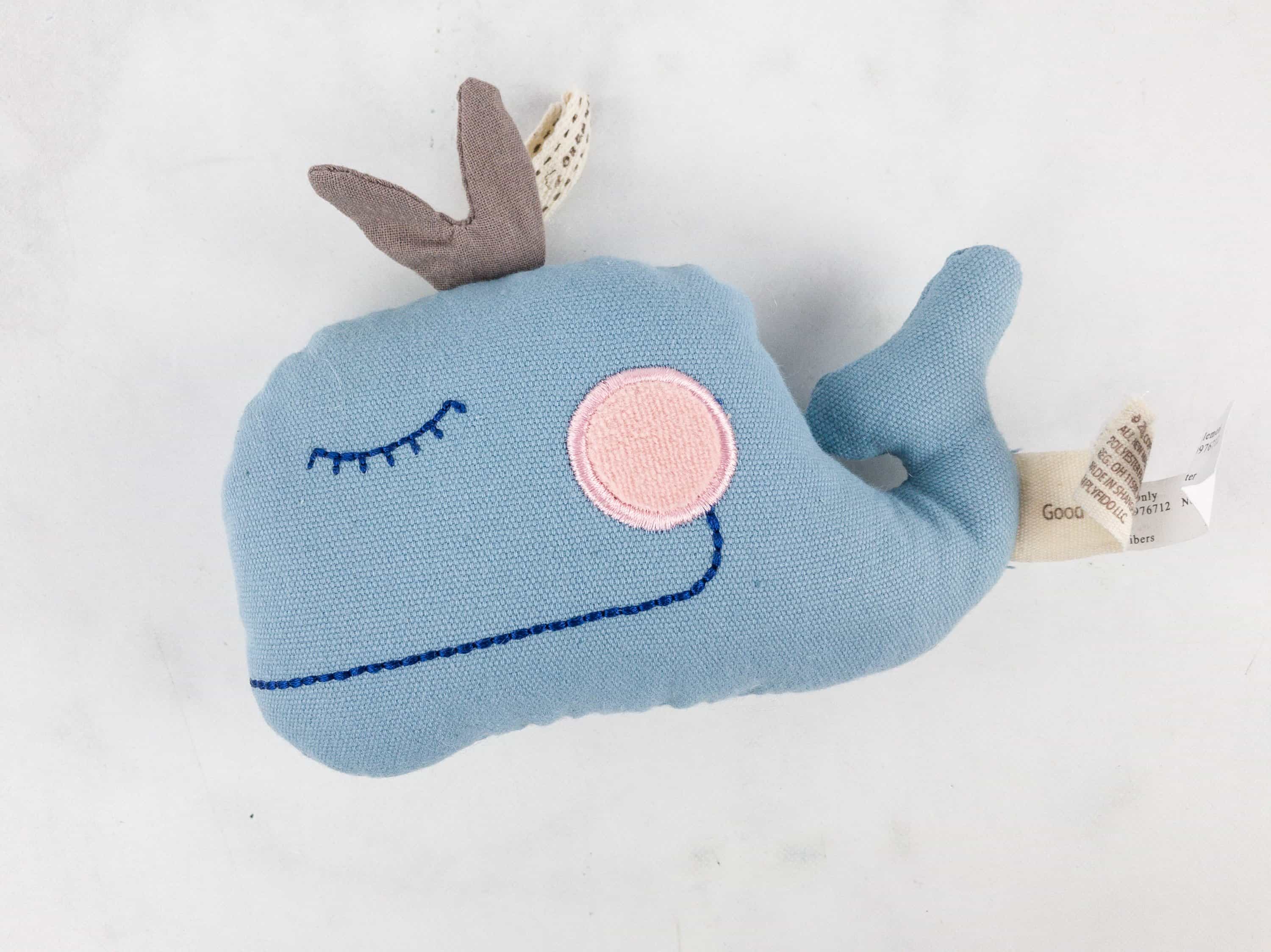 Simply Fido Little Moby Dog Toy ($9) This cute plush toy is our pup's new friend. He's biting it real hard and chasing it around! I mean, what dog won't love a soft and squishy toy? It is the perfect size for a ratter.
Mighty Micro Fiber BigFoot Pet Toy ($16) This legendary toy is made from microfiber and polyester, with multiple layers of stitching to make it durable and for it to last longer. The construction is very cool, allowing it to have both a durable shell and  a shaggy exterior. The face is super creepy, though.
Aside from its squeaker, this can be played during bath time to as it floats in the water!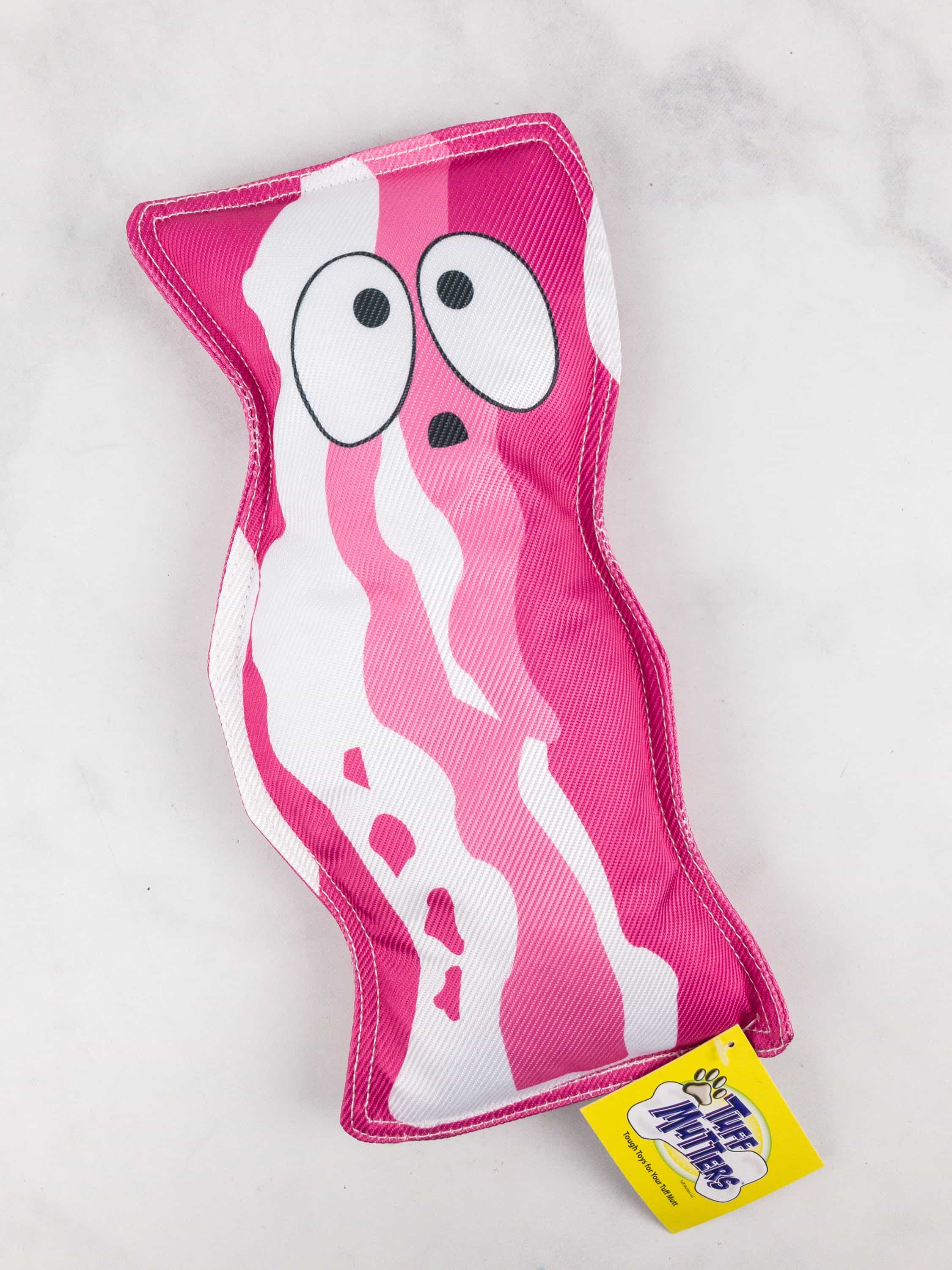 Tuff Mutters Bacon Boy ($10) This "tuff" toy is made enough to stand the pups chomping, shaking and toting! It's what I would describe as a mat toy — it is large and slightly slippery, so my dogs tend to poke it with their nose chew on the edges while laying down.
Love The Dog Turmeric & Maple Roast Chicken ($14) Turmeric is beneficial for dogs, as it contains curcumin, which is one of the most powerful natural anti-inflammatories in existence! It also helps support liver function and body detoxification. Plus, it's a super trendy dog treat ingredient right now.
It comes in small pieces. Our pups Dean and Lindy didn't had a hard time chomping on them!
Made with love!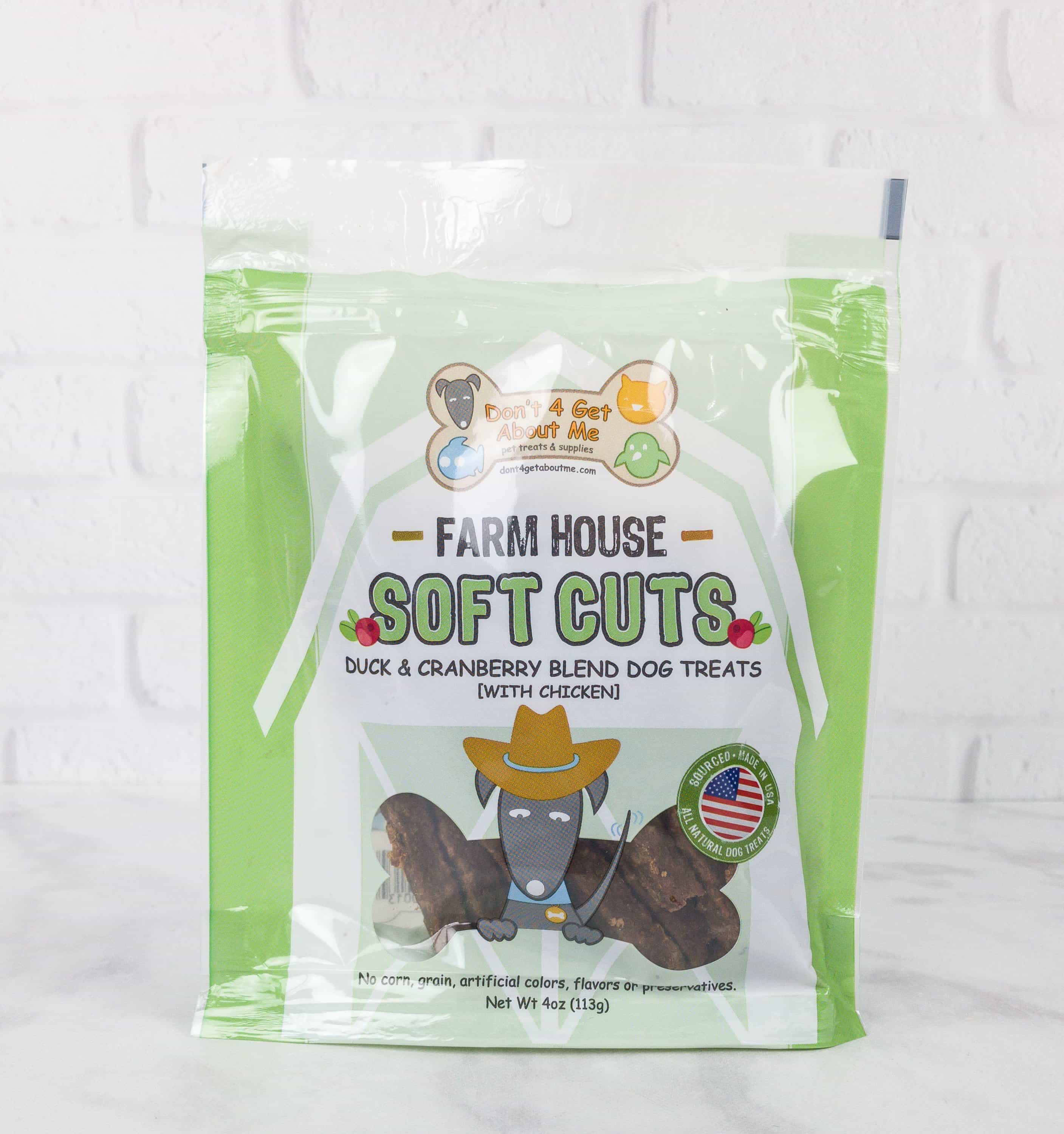 Don't 4 Get About Me Farm House Soft Cuts Duck And Cranberry Blend Dog Treats ($9). These healthy dog treats doesn't contain corn, grain, artificial flavor and even preservatives. They are made by a gourmet dog boutique as their in-house brand, so they are tough to get outside the store other than by wholesale lots.
These treats are all-natural and made in the USA. Ingredients include duck, cranberry, and chicken!
My dogs really enjoyed these, and the ingredients make them a perfect warm up for Thanksgiving!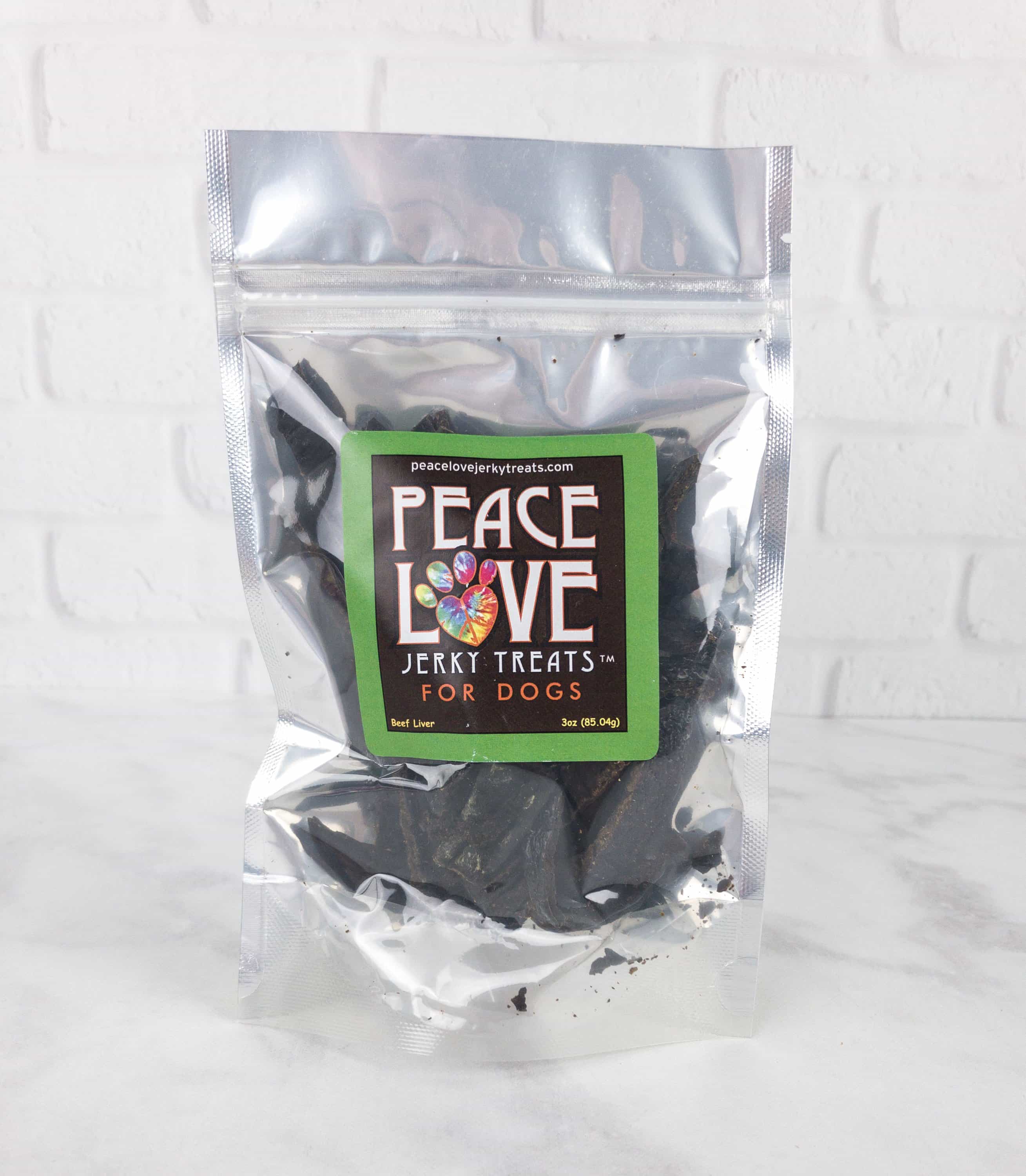 Peace Love Jerky Treats For Dogs ($6.75, based on per ounce price) These jerky treats are made with dehydrated liver. No additives or preservatives!
Finally, we can all eat jerky! Dean and Lindy always stalk us when we have jerky open, they now have their own too!
I love the ingredients list — 100% liver!
In every month that PupJoy comes in, Dean meets a new companion!
Pupjoy is always a hit! Dean and Lindy seemed to enjoy the toys in this month's box (though it was, admittedly, an odd collection), and they devoured the treats. We like that the toys are made for biting and chomping, and they are more than sufficiently durable for our little guys!The treats are made of all-natural ingredients and packed & sourced in the US, an indication that they all came from reputable sources and the makers are all concerned about the pups' health.
What do you think of this month's PupJoy?