Marley Spoon delivers delicious recipes and fresh, seasonal ingredients straight to your door. You can choose from a weekly menu featuring 10 chef-created recipes, including recurring customer favorites, vegetarian meals, and kid-friendly recipes. Each option is clearly marked to note whether it features meat, fish, or just veggies, plus other characteristics of concern to diners with diets restricted by necessity or preference — they note gluten free, dairy free, kid-friendly, quick to prepare, vegetarian, and spicy meals to help you make the best meals for you. Each recipe serves two people (there is a minimum four portion requirement per box), and shipping is free!
DEAL: Save $30 on your first box. USE THIS LINK to get the deal. Valid to USA subscribers only.

This is a review of a normal weekly box, but they also offer a fabulous Martha Stewart's Marley Spoon Thanksgiving box. Available along with your subscription or as a one-off, the Thanksgiving box includes four sides and a dessert (you can order with or without a turkey)!
The ingredients for each meal are packed in a separate bag within a larger padded, insulated compartment. Ice packs are packed below a cardboard separator, along with any meat for your meals.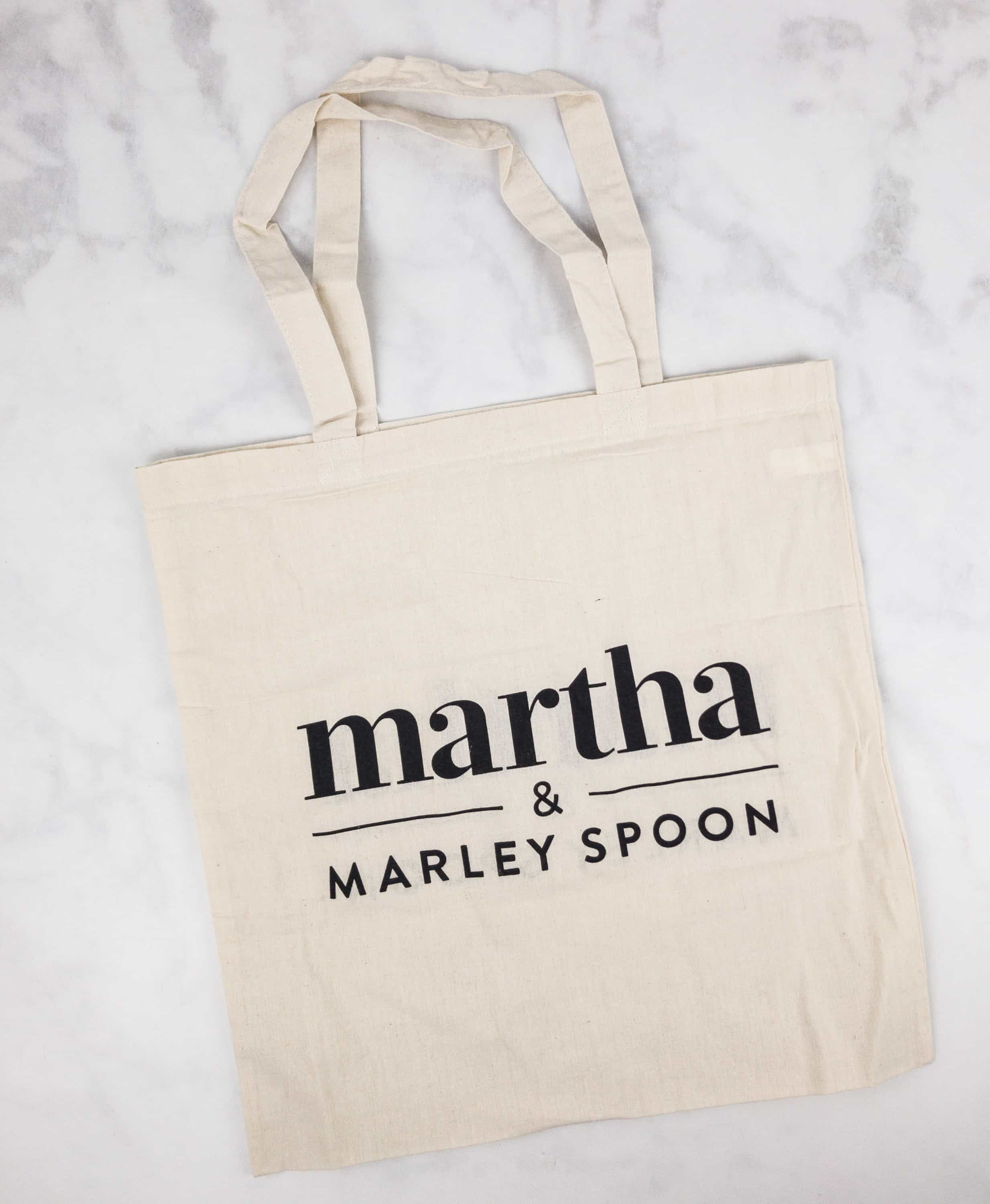 You'll also get an exclusive Martha & Marley Spoon exclusive tote bag.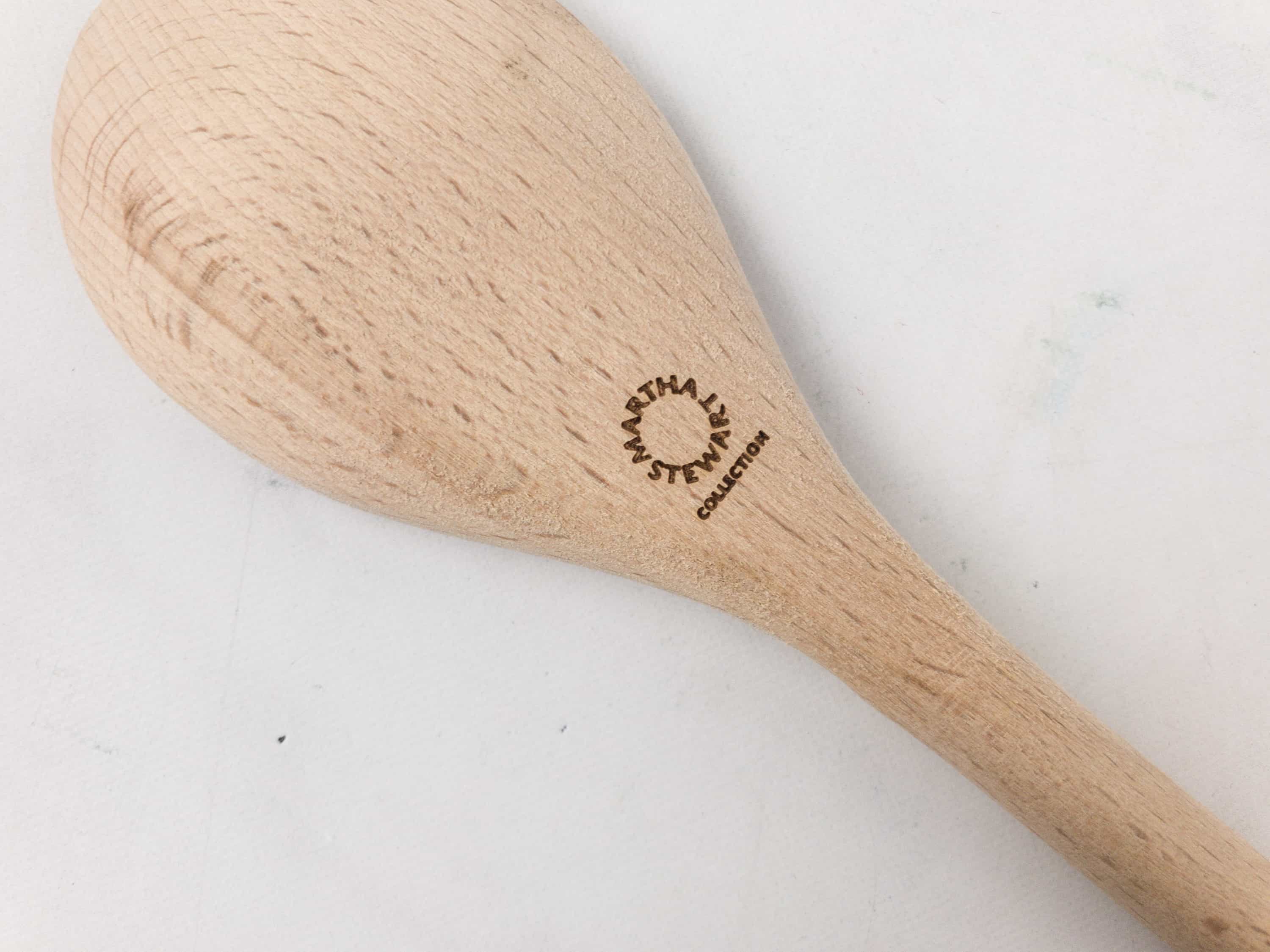 And a wooden spoon from the Martha Stewart Collection!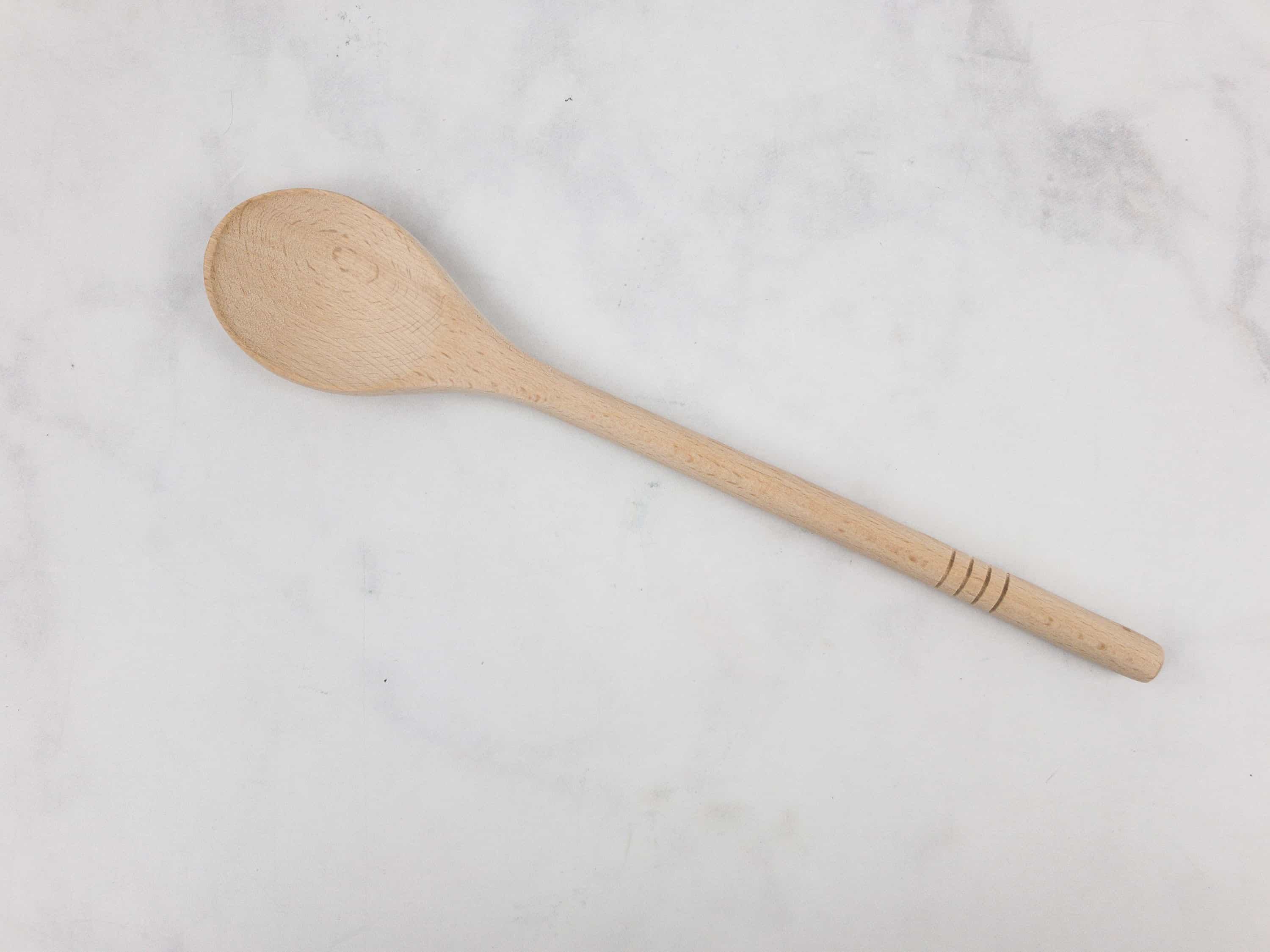 The spoon is very sturdy, and it even has a grooved handle for better grip.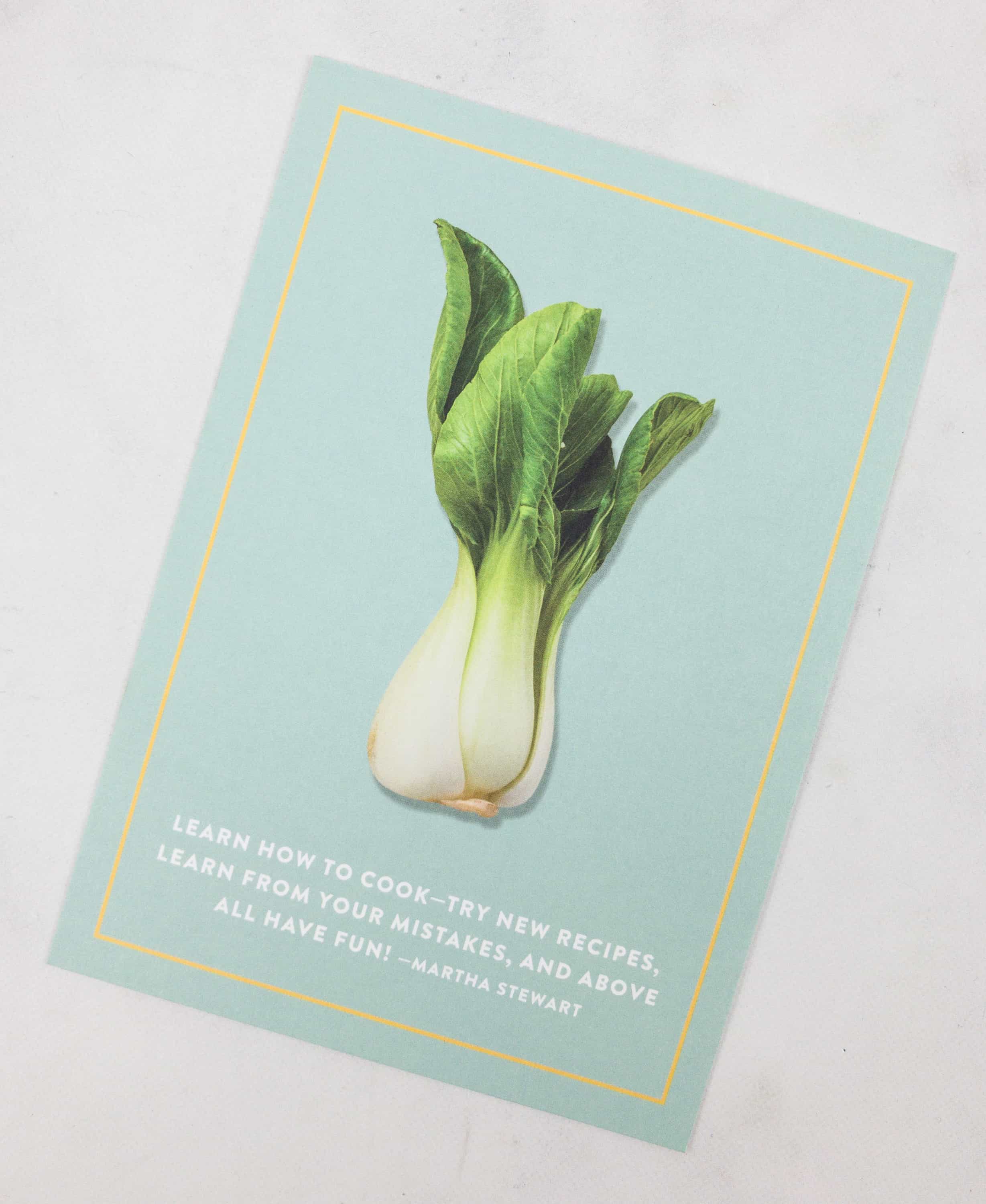 A little welcome card with some inspiration from Martha.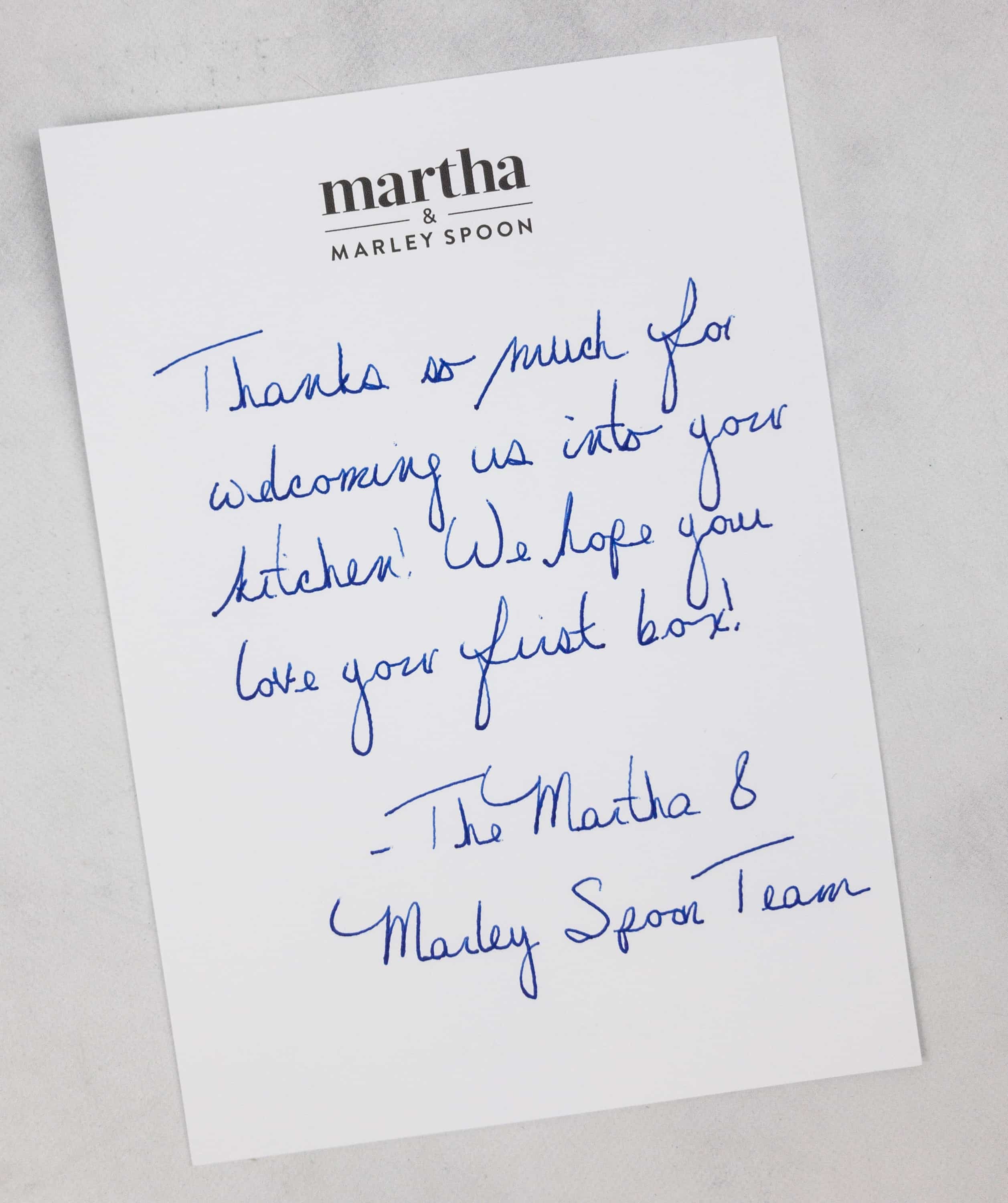 Plus a short note from the Martha & Marley Spoon team!
The box also came with a mini magazine.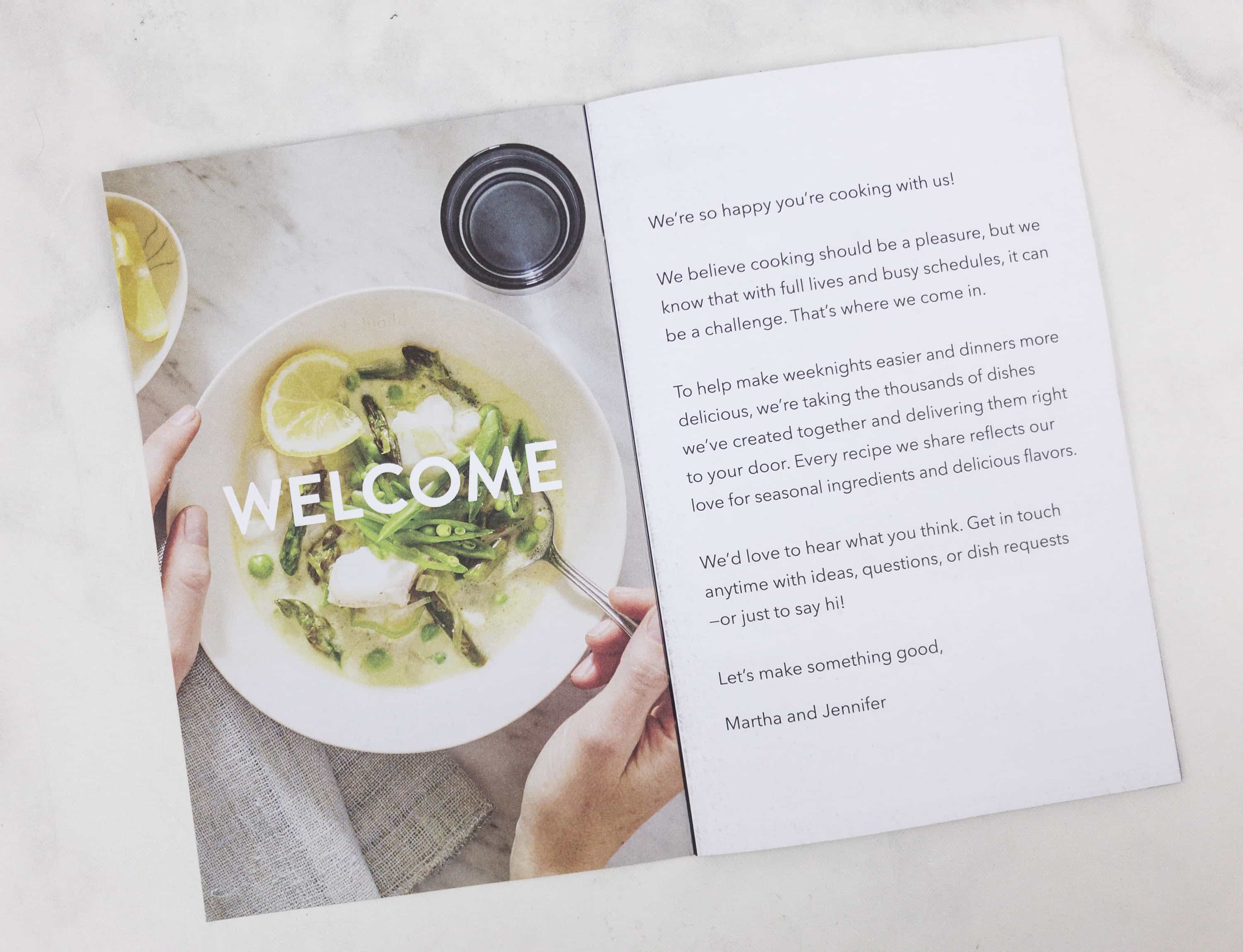 Foreword from Martha and Jennifer.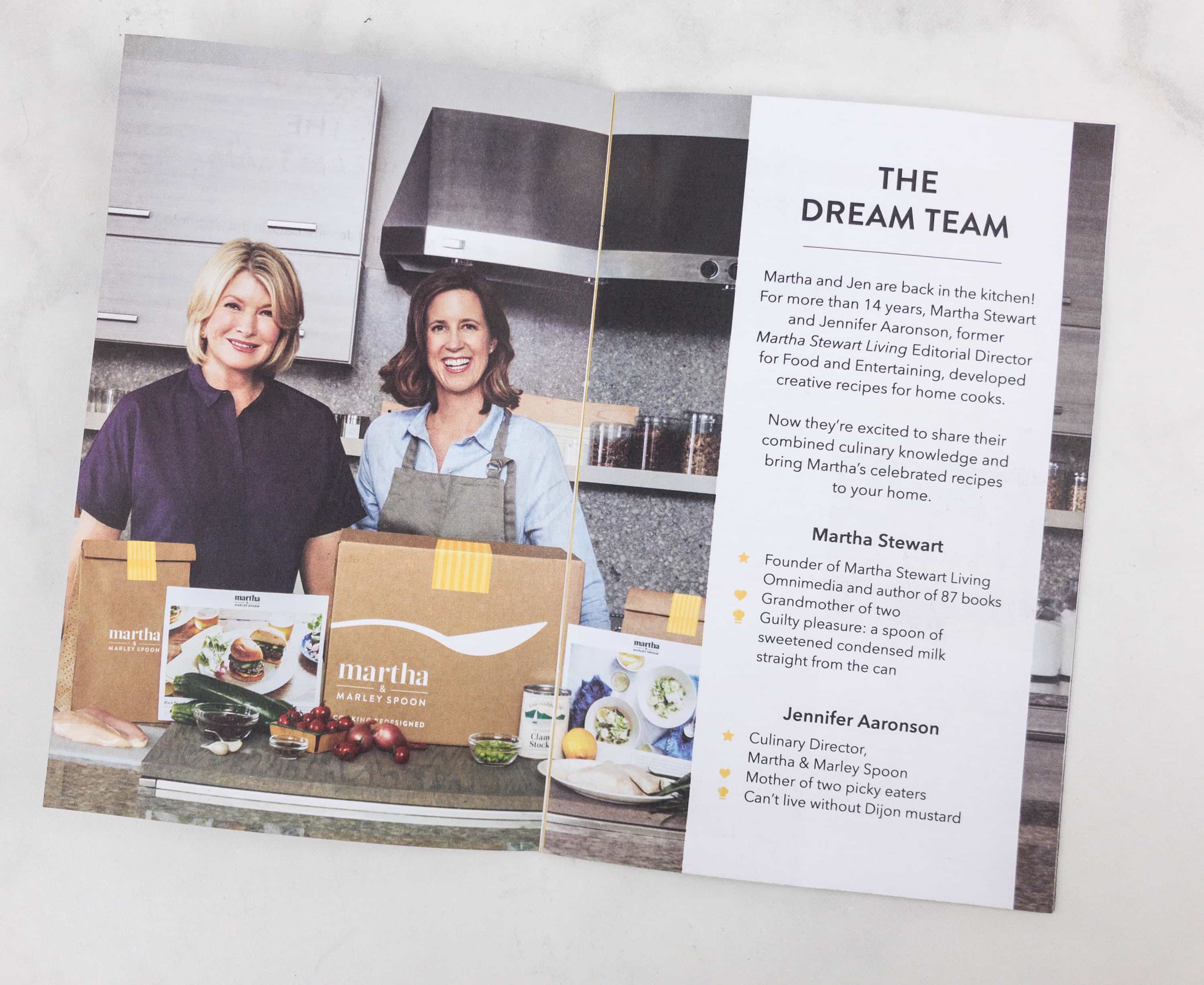 The team behind this collaboration!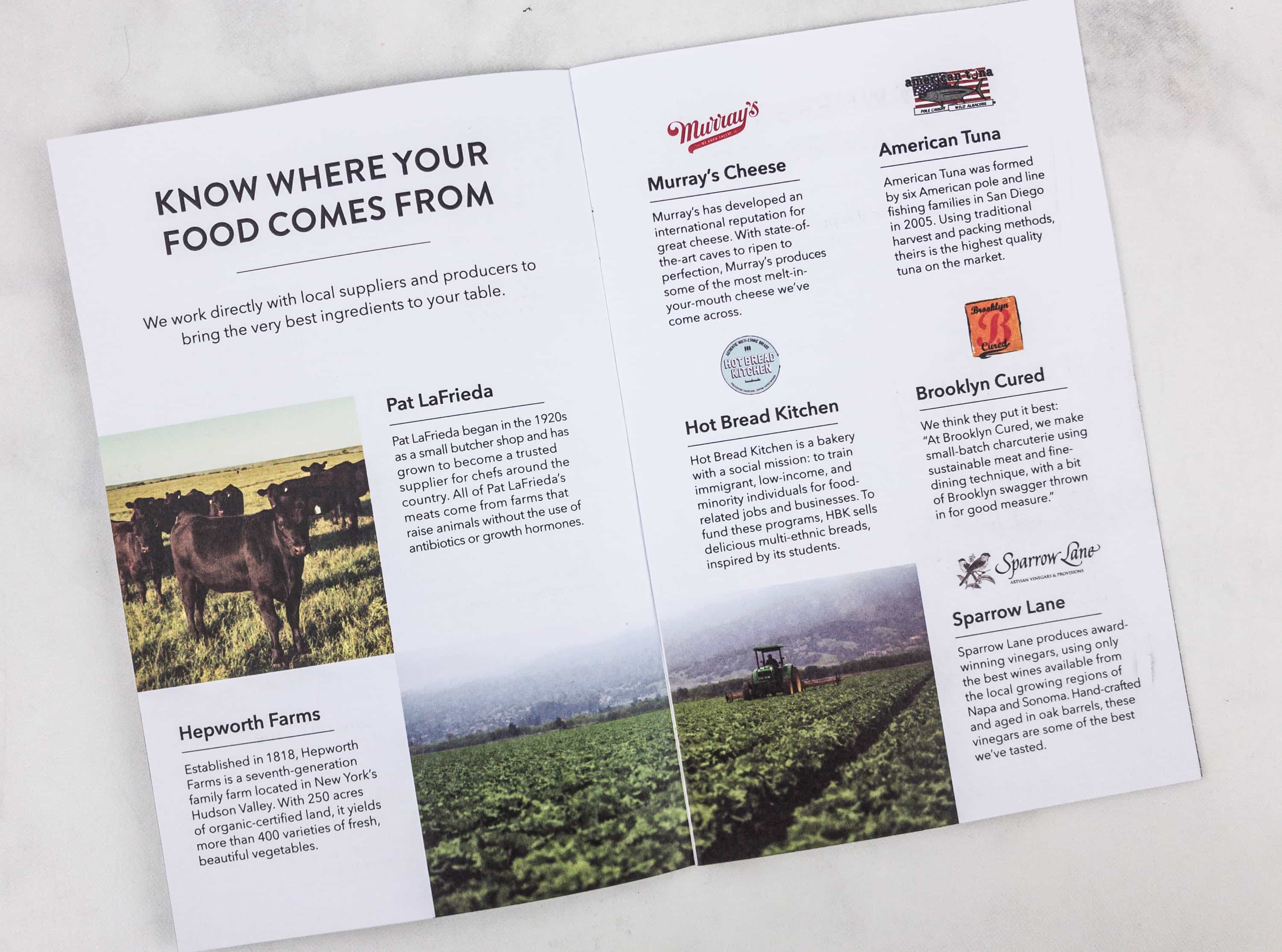 The booklet identifies some of the farmers, ranchers, and specialty food producers behind the ingredients in the meal kits. This is a representative, but non-exclusive, listing, as the meat in our current box came from Land & Sky, and our Cheddar was from Cabot.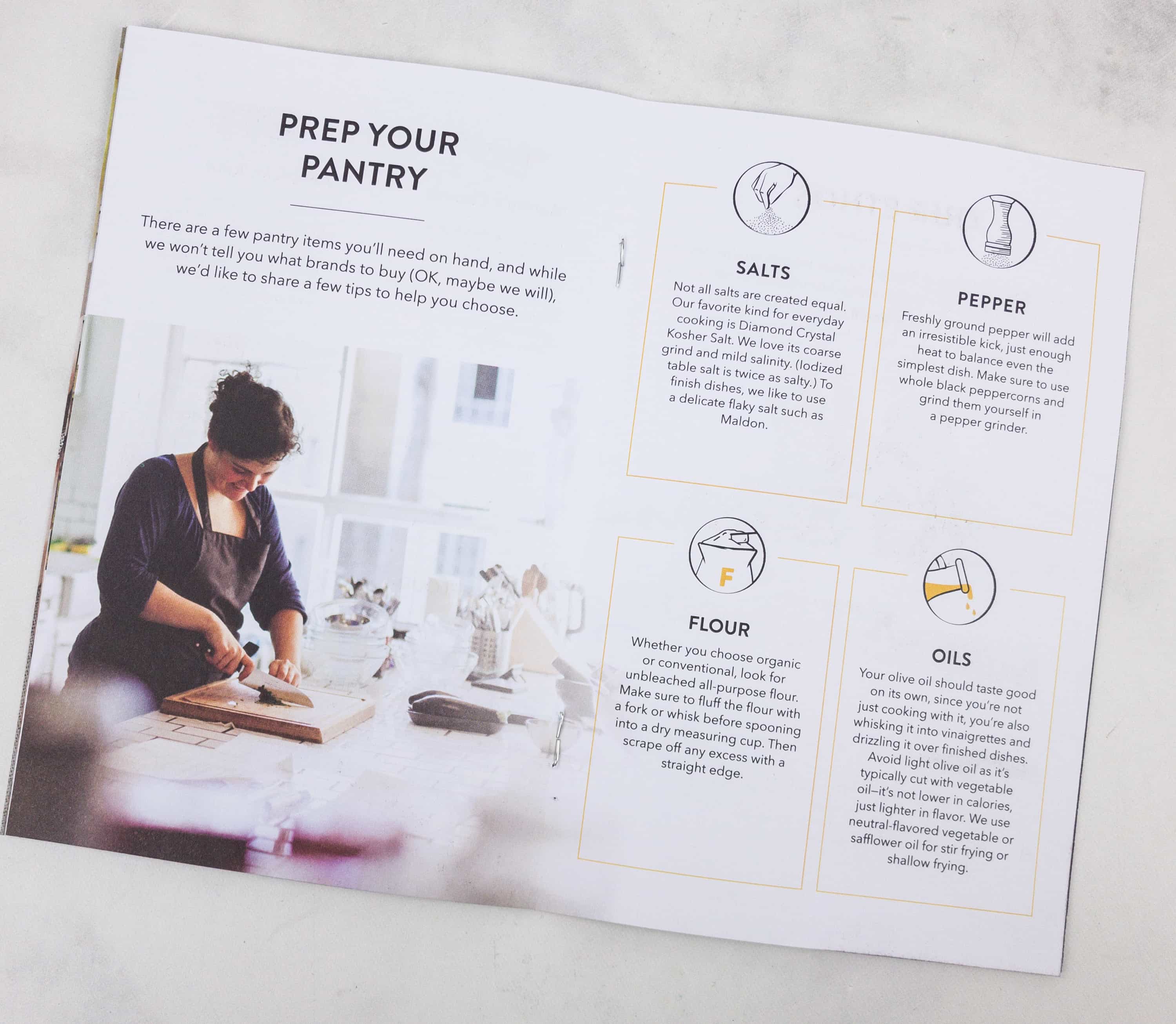 A heads-up on which kitchen essentials you will need to have on hand — They even suggest which varieties of salt and oil work best for certain applications.
There is a section regarding the environmental footprint of the service.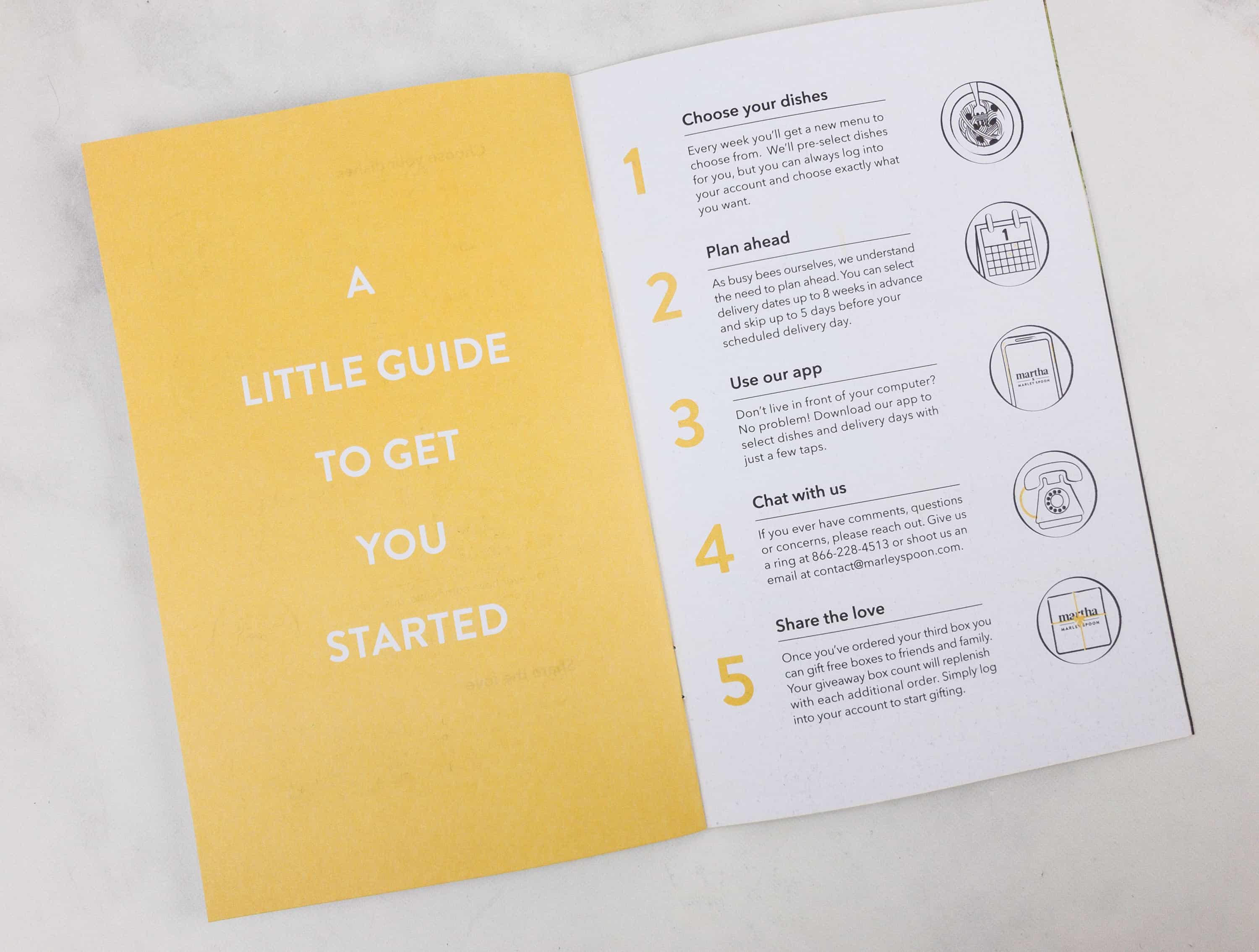 There is also a guide on how to properly use the service and get help if needed.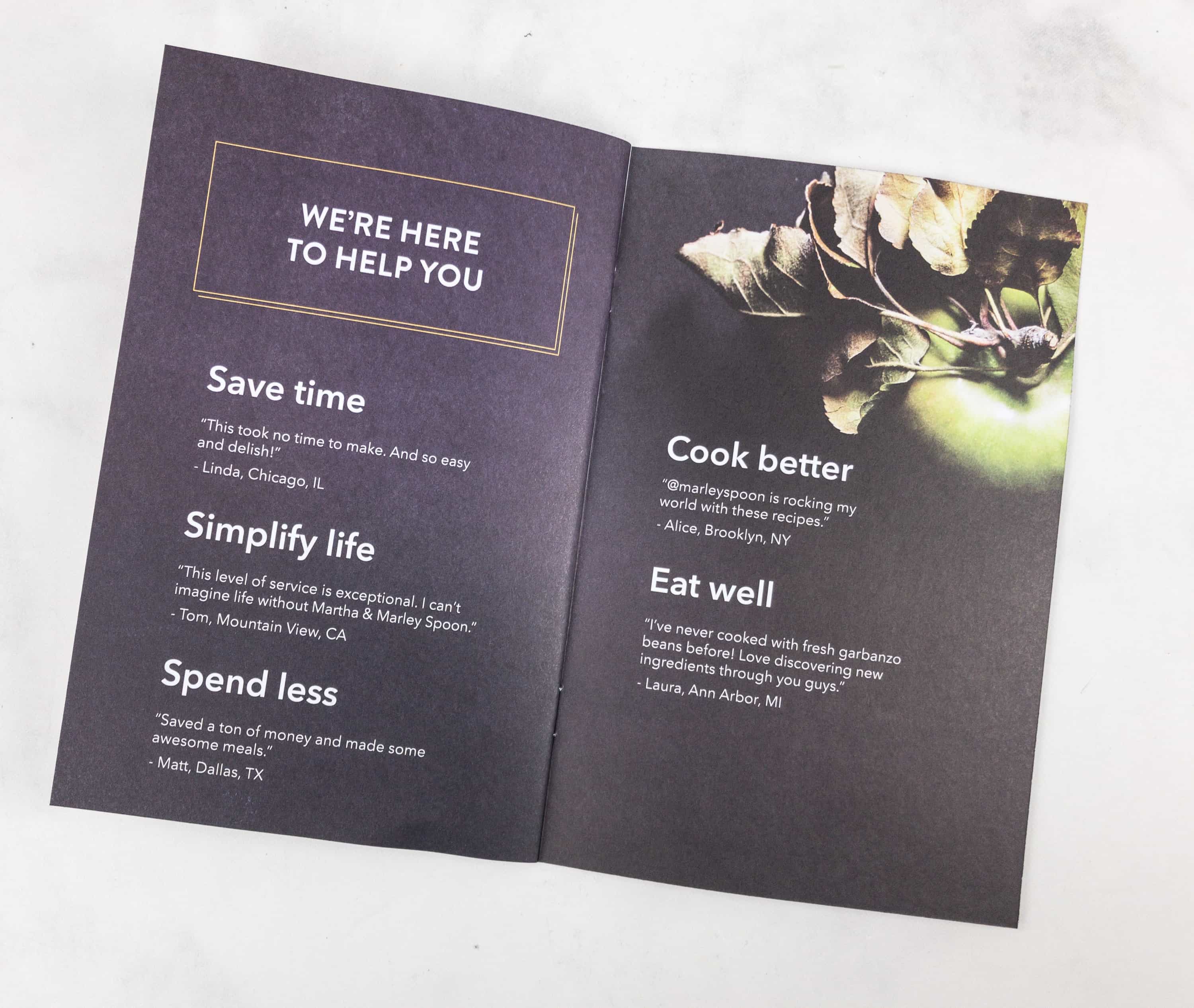 Some man-on-the-street testimonials.
Each Martha & Marley Spoon recipe card includes a full color picture of the plated dish, prep time and number of servings.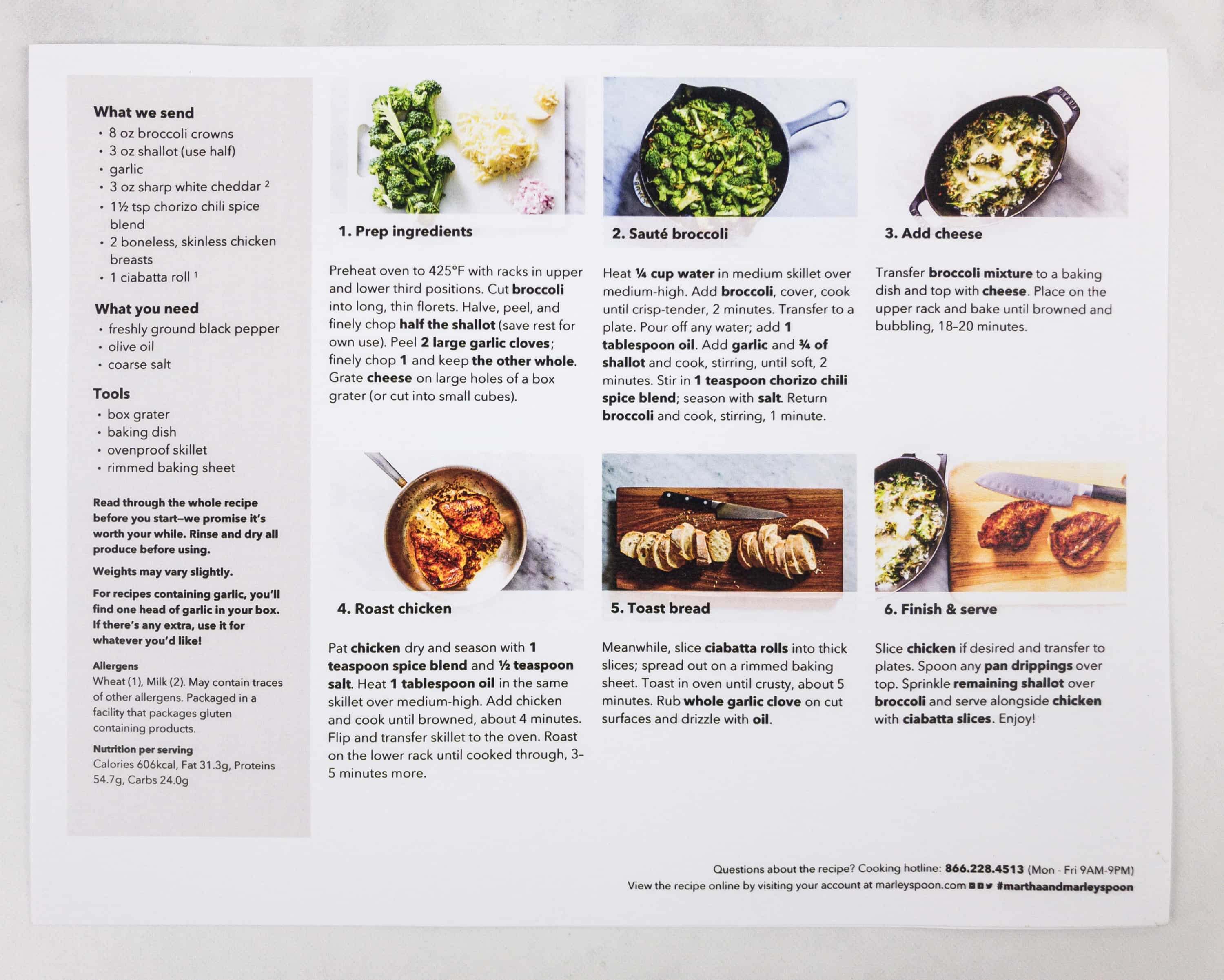 The back includes the full recipe (with pictures!) and Allergen and nutrition info. The instructions are easy to follow, whether you are a novice or pro. Usually, you start by washing and prepping all the ingredients before cooking. Within the detailed, step-by-step instructions, ingredients are set in bold type for ease of recognition. Info panes in the sidebar list any ingredients and tools you'll need from home (pans, cooking oil, etc).
Everything in this box!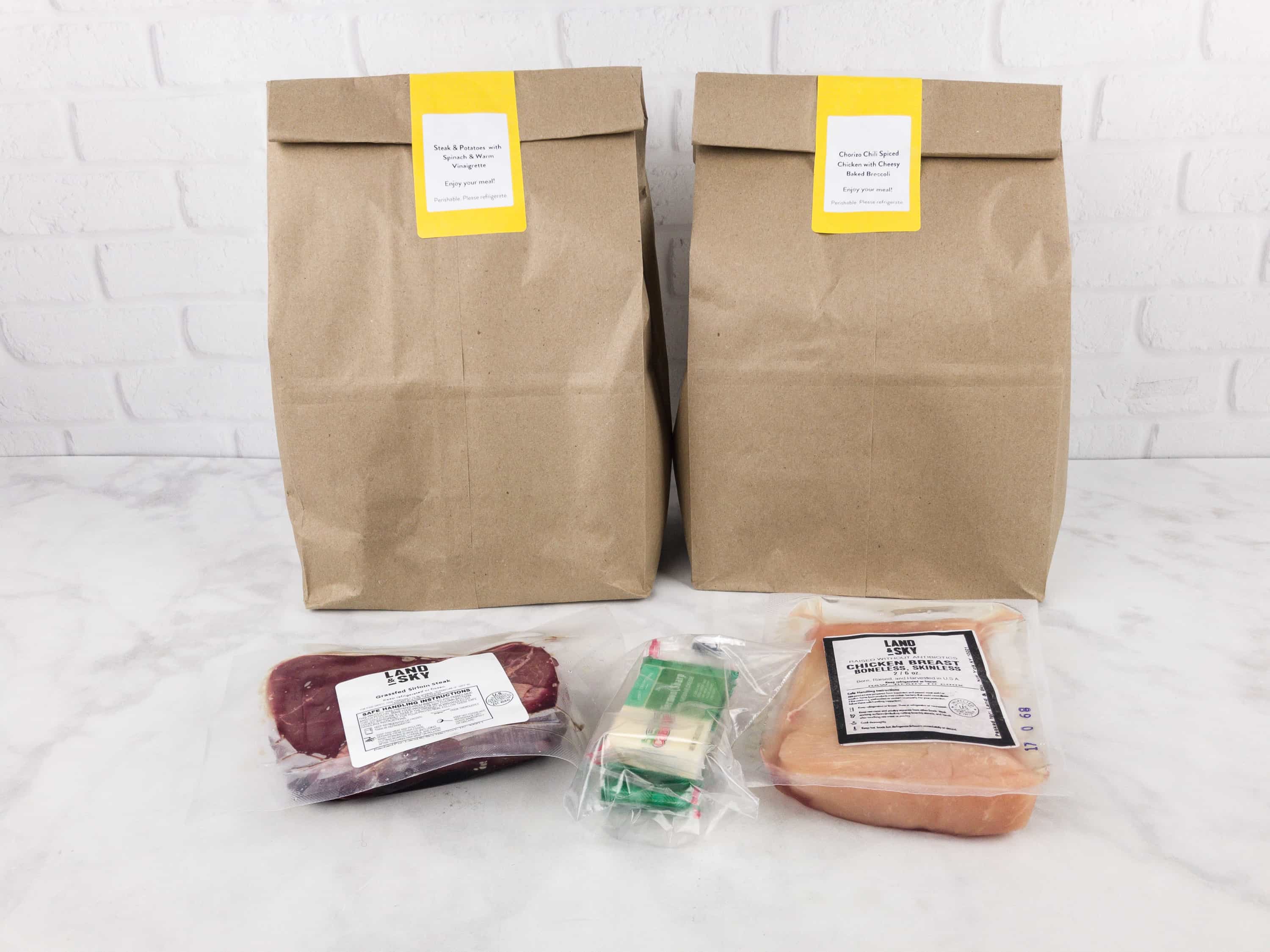 The brown bags keep all the ingredients for the recipes in order. The meat is packed separately, surrounded by ice. Each pic of prepared food below shows one of two servings.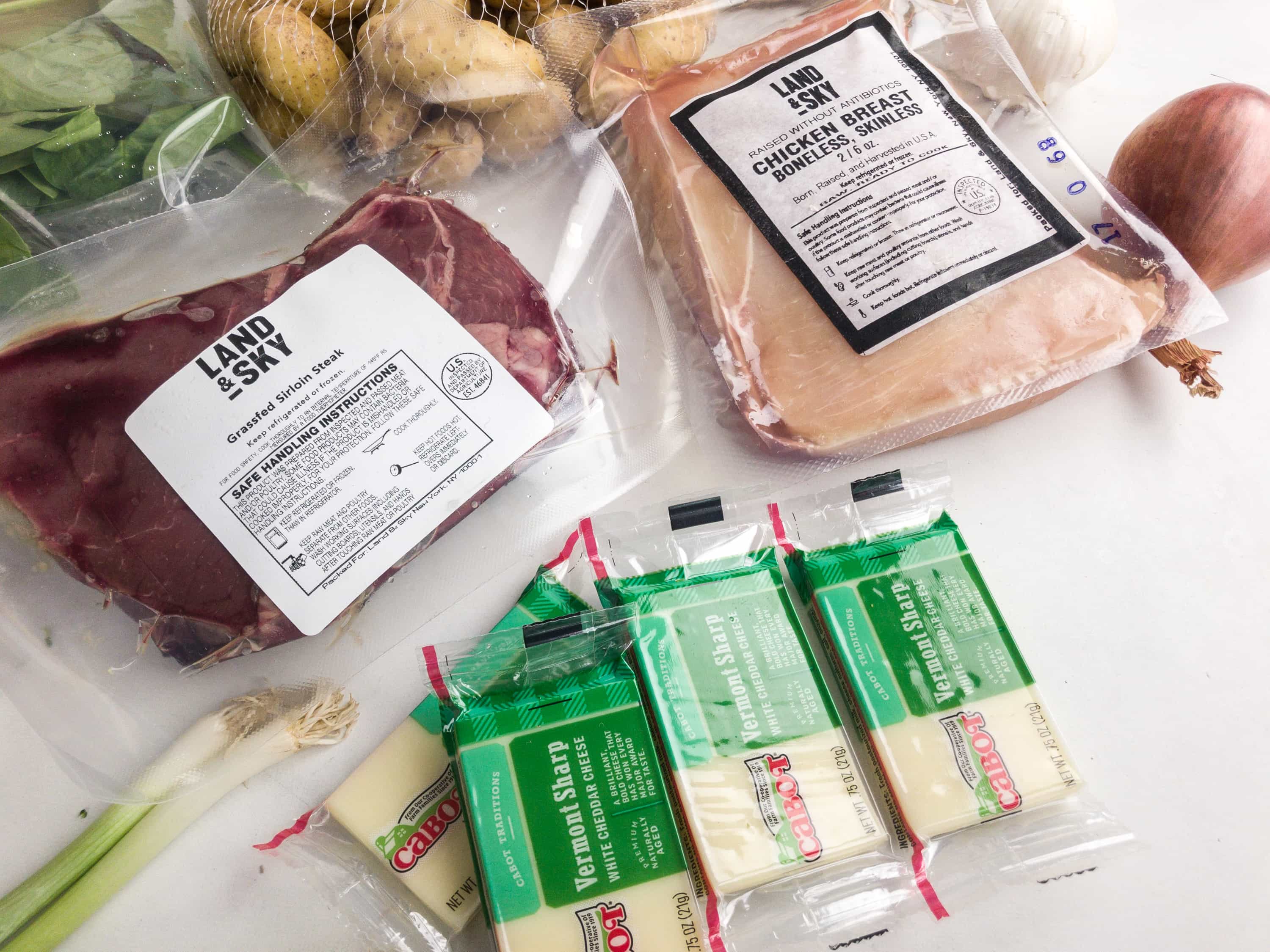 The ingredients are all sourced from high-quality suppliers. Some items are packed specifically for Martha & Marley Spoon, some are repackaged in convenient sizes, and other items are either unpackaged (most vegetables) or in their commercial packaging.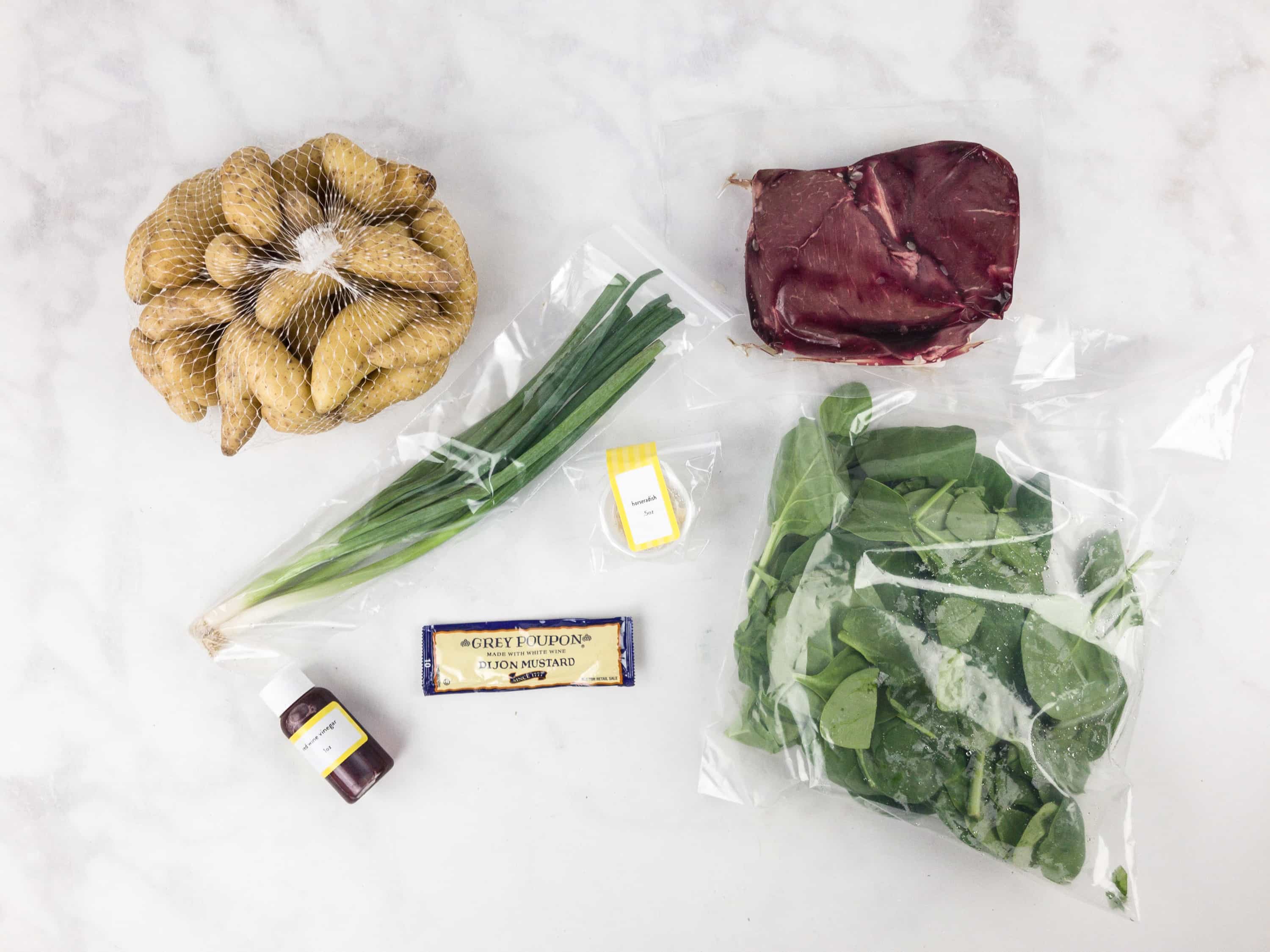 Steak & Potatoes With Spinach And Warm Vinaigrette. 30-40 minutes, easy, 595 calories per serving.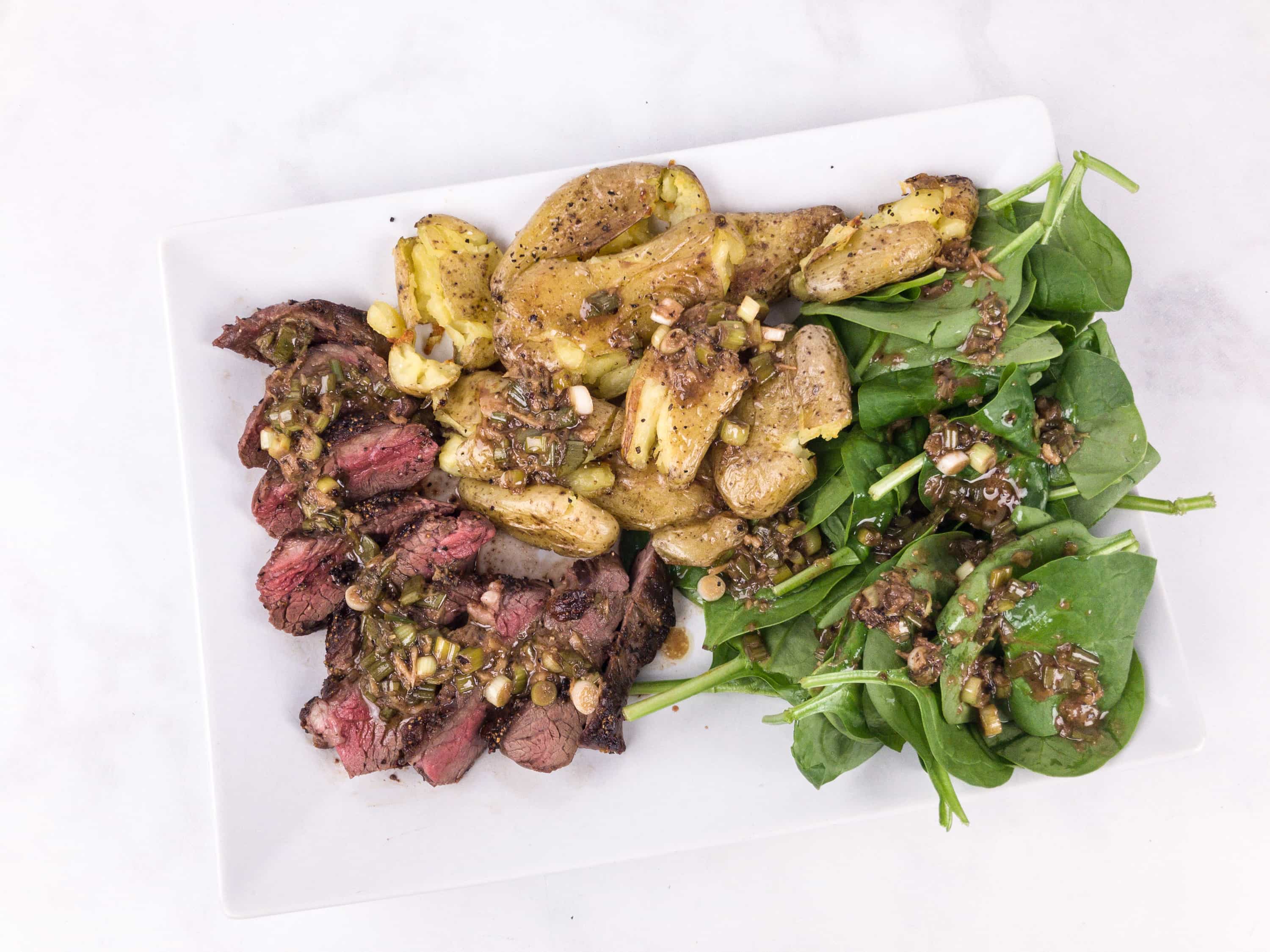 We were a bit surprised at how ample the portions were for this dish! This pick shows half the steak and about a 1/3 of the potatoes and spinach provided, so there was plenty of the sides to go around. The simple vinaigrette went well with the steak and potatoes, and the choice of spinach as the green was excellent, as it held up well to the vinaigrette, as well. The steak was very flavorful, if not particularly tender. The potatoes were exquisite, and this dish was a reminder of a preparation technique I need to employ more often. The difficulty of the dish was relatively easy and on par with the effort required by other meal kits. The preparation was very efficient for a meal with four parts.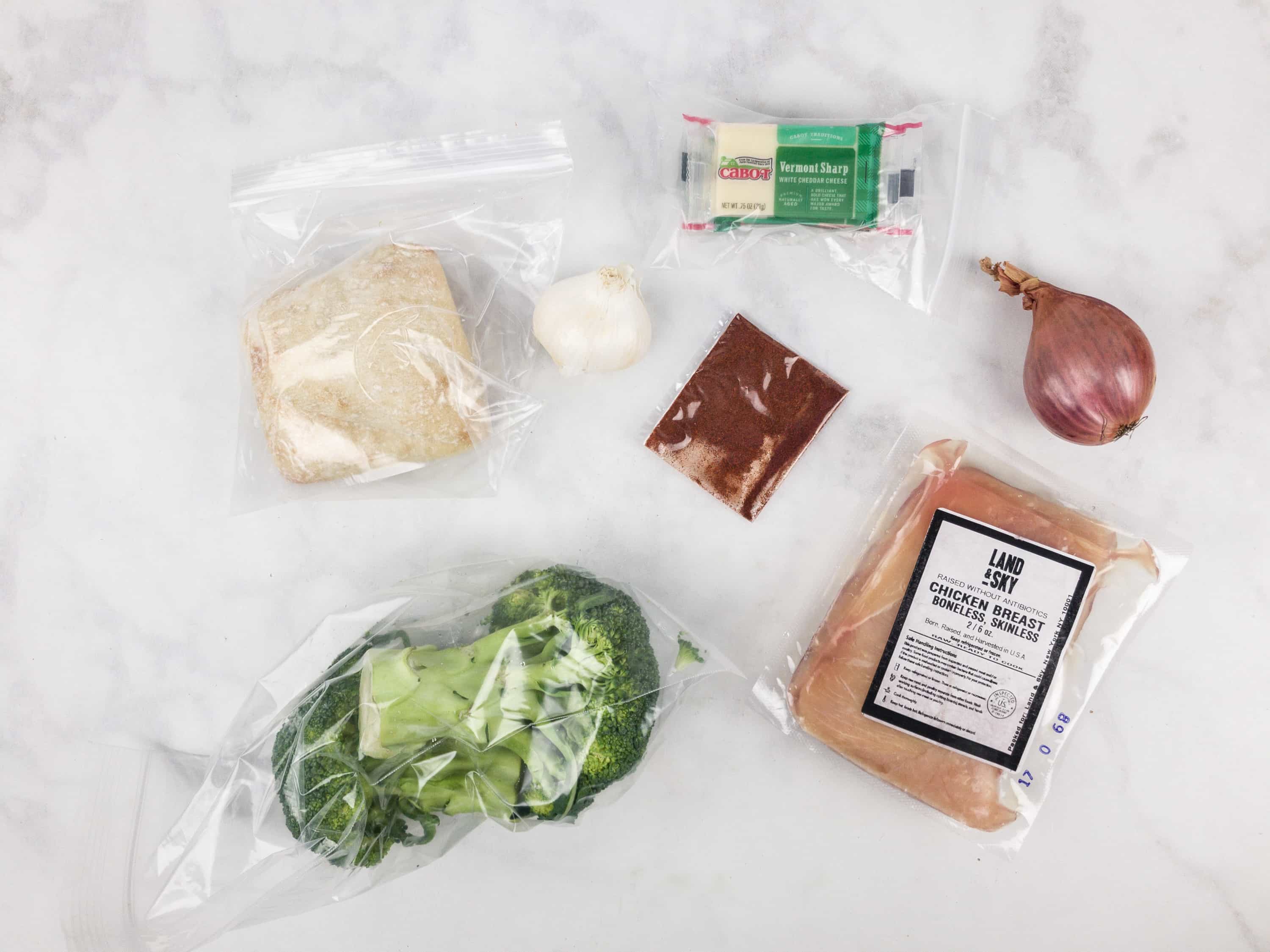 Chorizo Chili Spiced Chicken With Cheesy Baked Broccoli. 30-40 minutes, easy, 606 calories per serving.
This meal was really tasty, and the star of the show was actually the broccoli! It had beautiful flavor, and it cooked to the perfect tenderness. The ciabatta toasts were a great pairing for the gooey casserole style cheese and veggie dish. The chicken was good quality, and it had an excellent, natural texture and juiciness. The chorizo seasoning was OK, but it struck me mostly like paprika and salt, and I thought it really needs the richness of pork to reach its full flavor potential. The prep was simple, but it was time-consuming, as the broccoli required cooking and then a 20 minute bake. The result, however, was delicious.
We really liked our two selections this week — they were both labelled as customer favorites, and we could see why. The meat for this subscription is high quality, but it was actually the veggies that stole the show. They had exquisite flavor, unlike the bland versions created for shelf-life, and they were is excellent condition when they arrived. The spinach was the nicest we've seen in any box, ever — vibrant green, zero wilting, and great flavor. The recipe complexity and design and quality of directions is similar to other meal kit subscriptions, and the quality of ingredients was excellent.
Have you tried Marley Spoon? What do you think?