Sundae Home is a premium home decor subscription box that delivers 4-6 high quality home goods and products with over $100+ per box retail value! Get the ultimate department store and indie boutique experience packaged in a box delivered straight to your door for only $49.99 per month.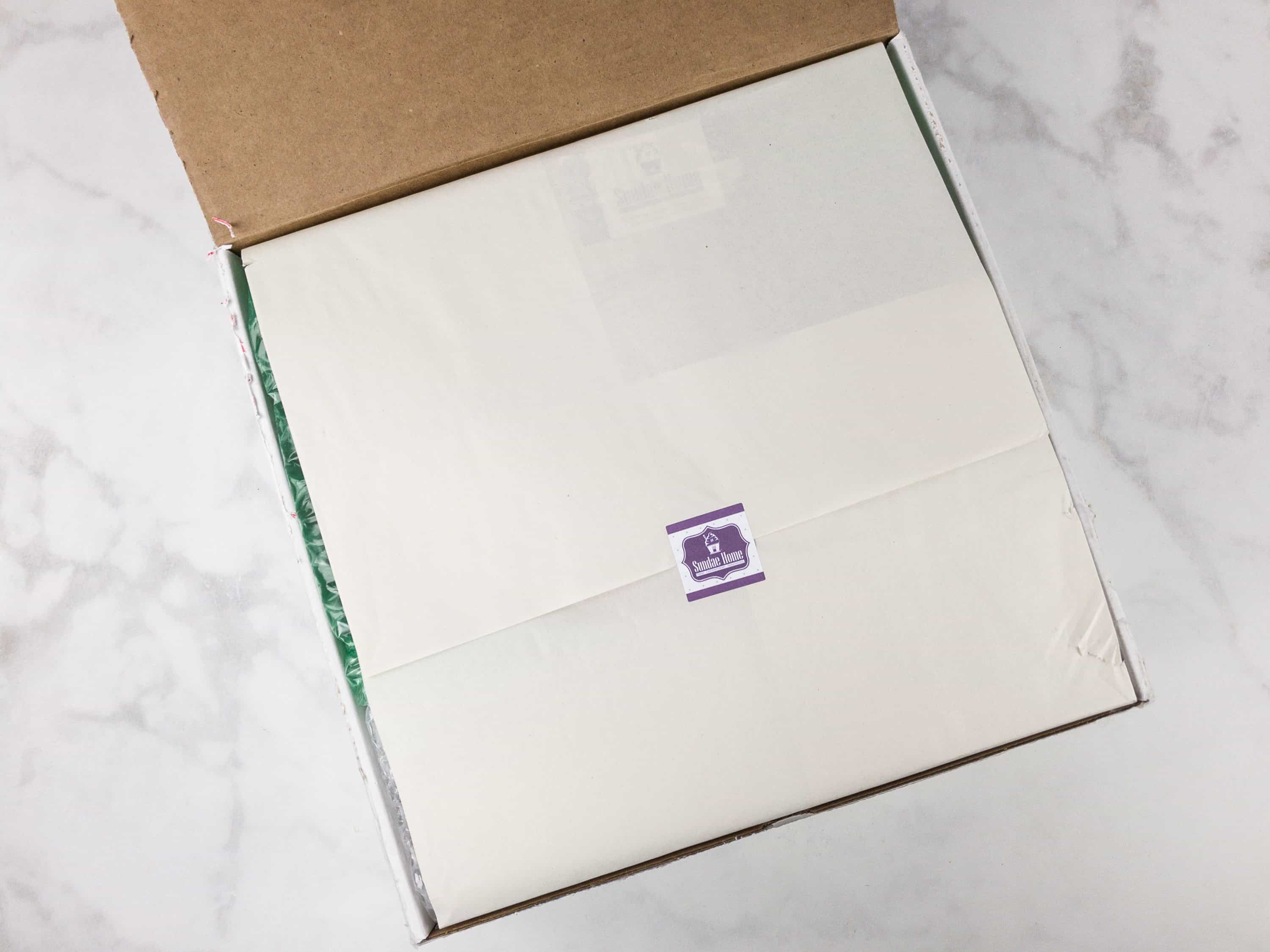 DEAL: Receive a free bonus item with any length subscription! Use coupon code HELLOBONUS.
The theme this month is Cozy Autumn Elegance.
We will be featuring modern updates to your favorite fall essentials as well as add some elegant accents to dress up your autumn home decor. Limited boxes available. Orders yours now before we sell out!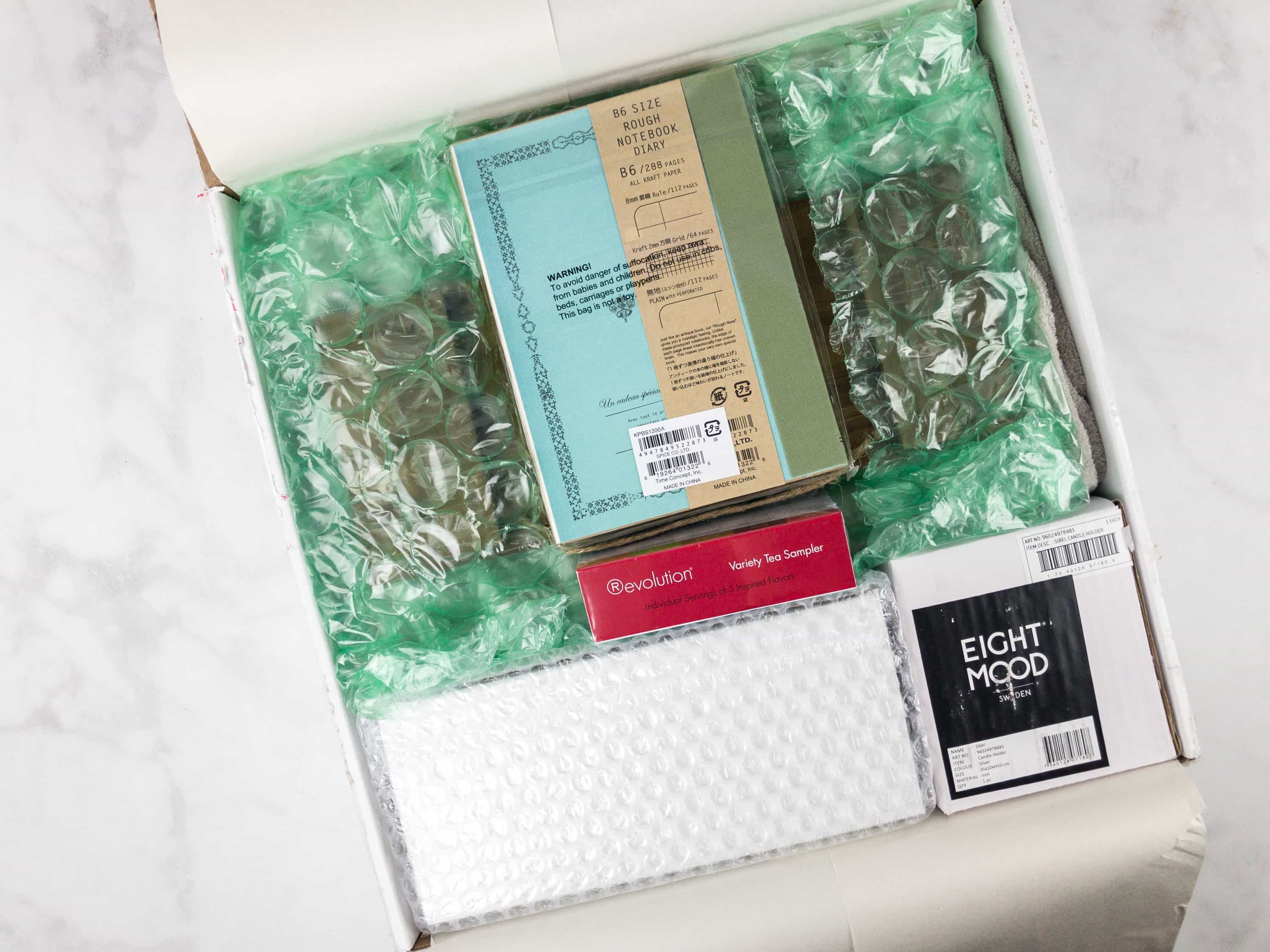 The box is definitely packed! How do they get it all in?
Instead of the welcome, they now have a link for a digital flyer.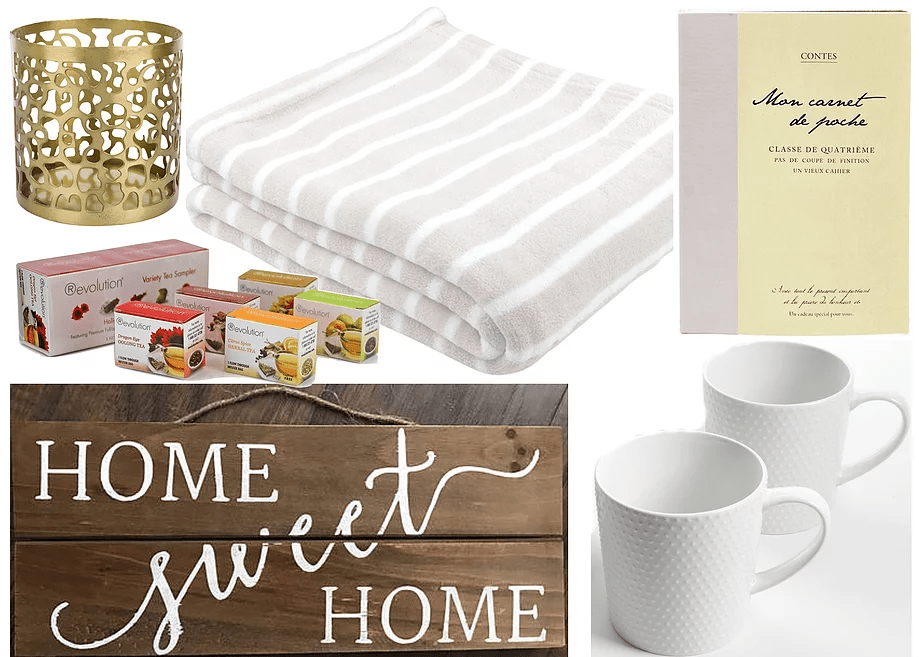 Along with the collage is a full item list.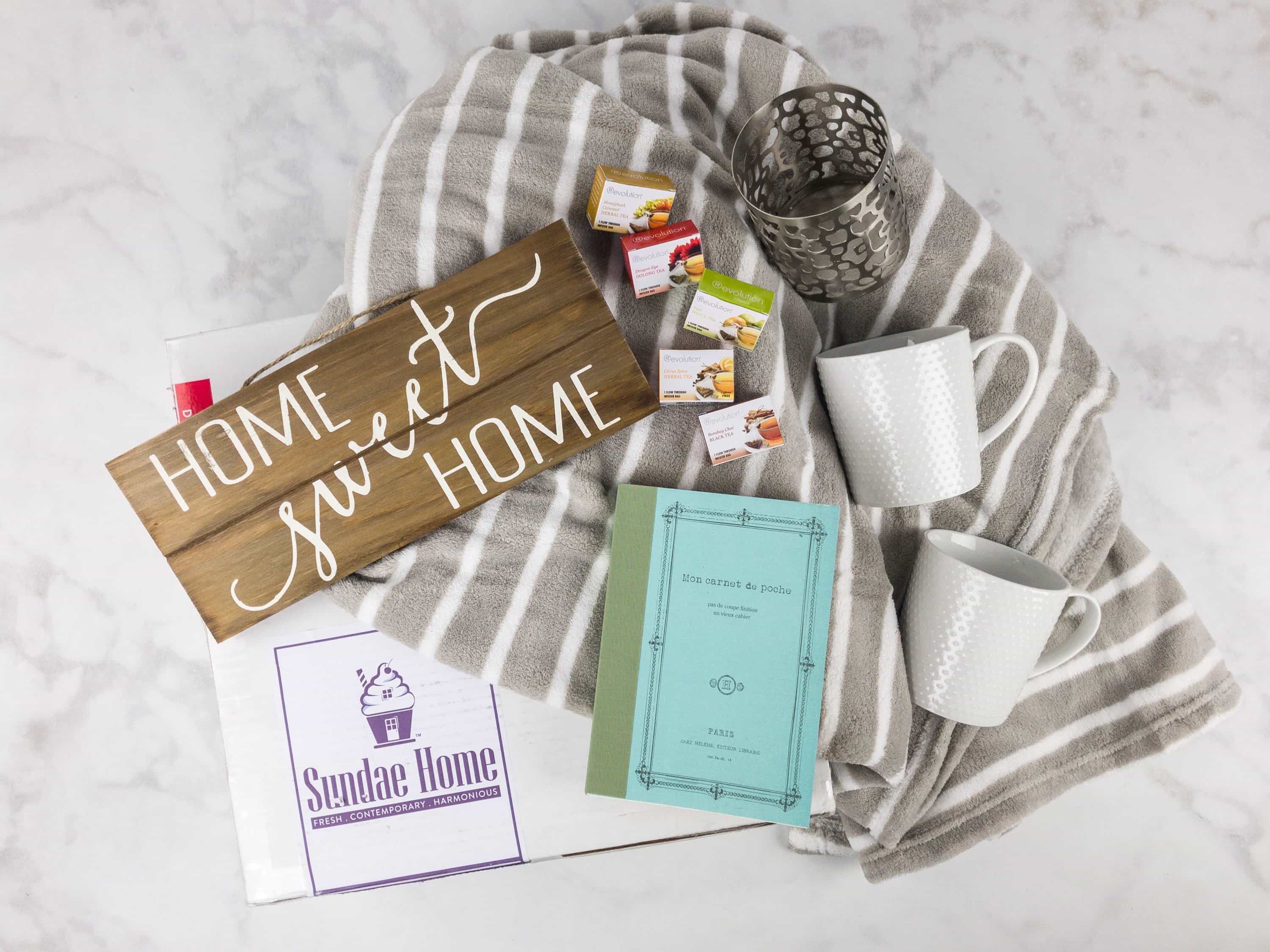 Everything in the October 2017 box!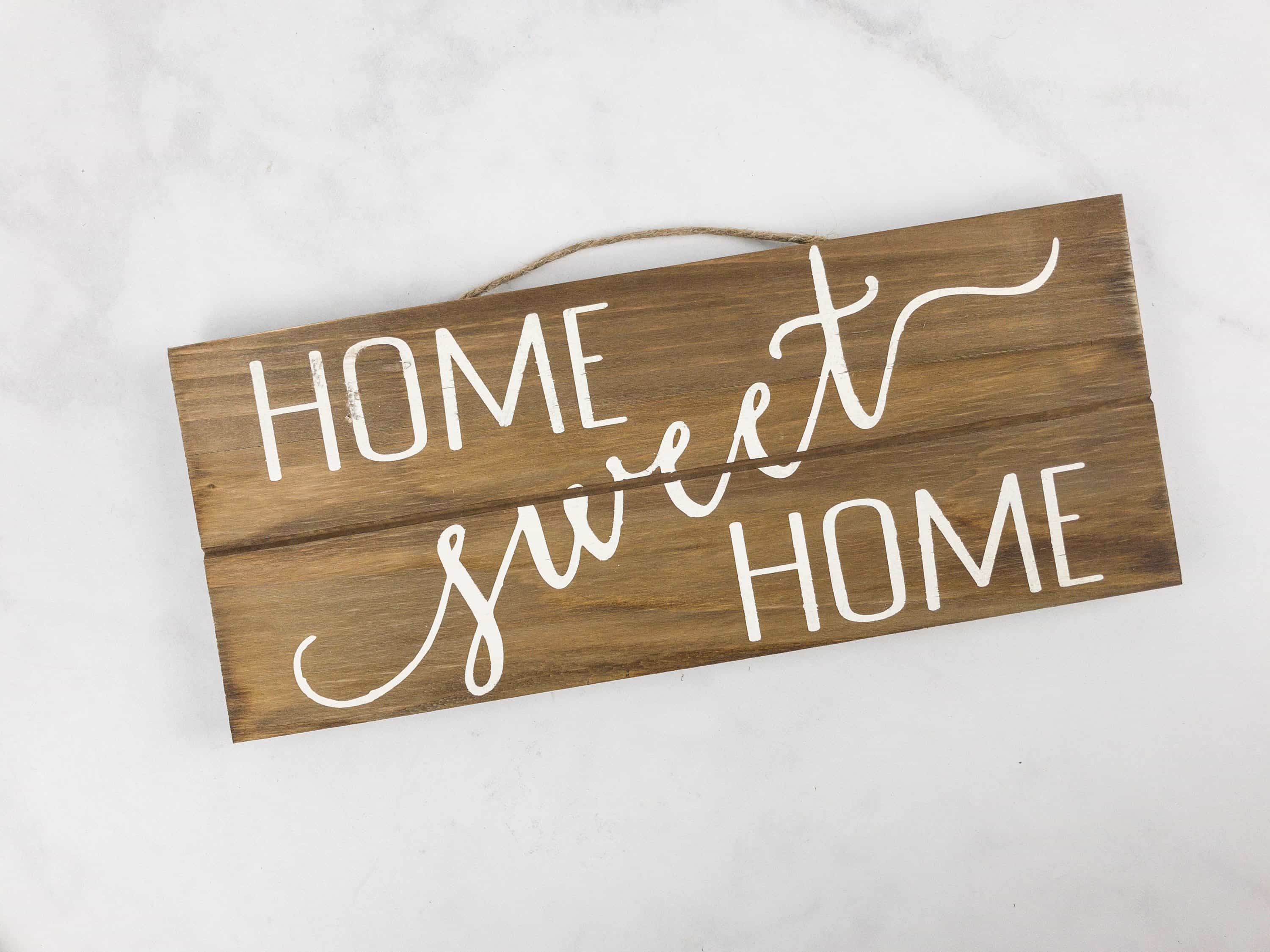 Bells and Bows Crafts Modern Rustic Home Sweet Home Pallet Sign ($28) This rustic sign is made of golden pecan-stained, reclaimed pallet wood which was painted in vanilla. It's such a cute home decor item for fall and for the upcoming holidays. I think it's perfect for Thanksgiving!
Eightmood Sibel Candle Holder ($16.50) -A unique take on candle holders. It's a Scandinavian-inspired piece, simple yet elegant. Subscribers received this item in either matte gold or silver.
It is made of iron, so I think it's pretty sturdy. The sort of organic and almost giraffe-inspired cutouts cast fun shadows!
Trish Richman Dotted Swiss Ceramic Mugs ($7.99 each) These fine ceramic mugs deliver the creator's unique aesthetic and love for simplicity. It's great to use when sharing hot beverages with a loved one on a cold day. They're dishwasher and microwave safe too. The white on white textural swiss dot design goes with anything.
Revolution Holiday Cheer Collection Variety Tea Sampler ($3 on card/digital flyer, $5.83 on Amazon) – This box features various tea blends: Dragon Eye Oolong, Bombay Chai, Honeybush Caramel, White Pear and Citrus Spice.
The back of the box explains what consists each variant. They're all made in India.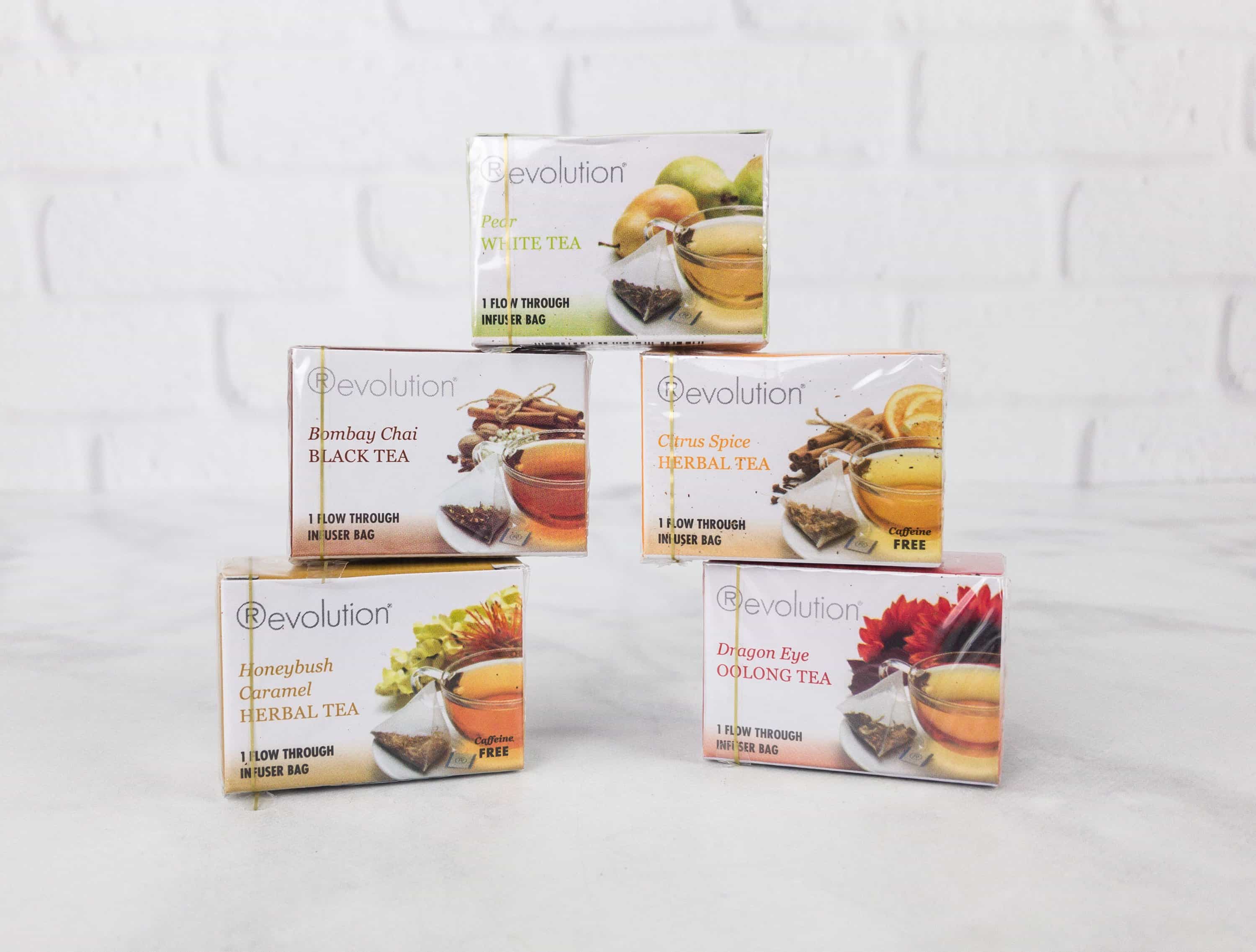 Each variant has 1 flow through infuser bag. Two of them (Citrus Spice and Honeybush Caramel) are caffeine-free.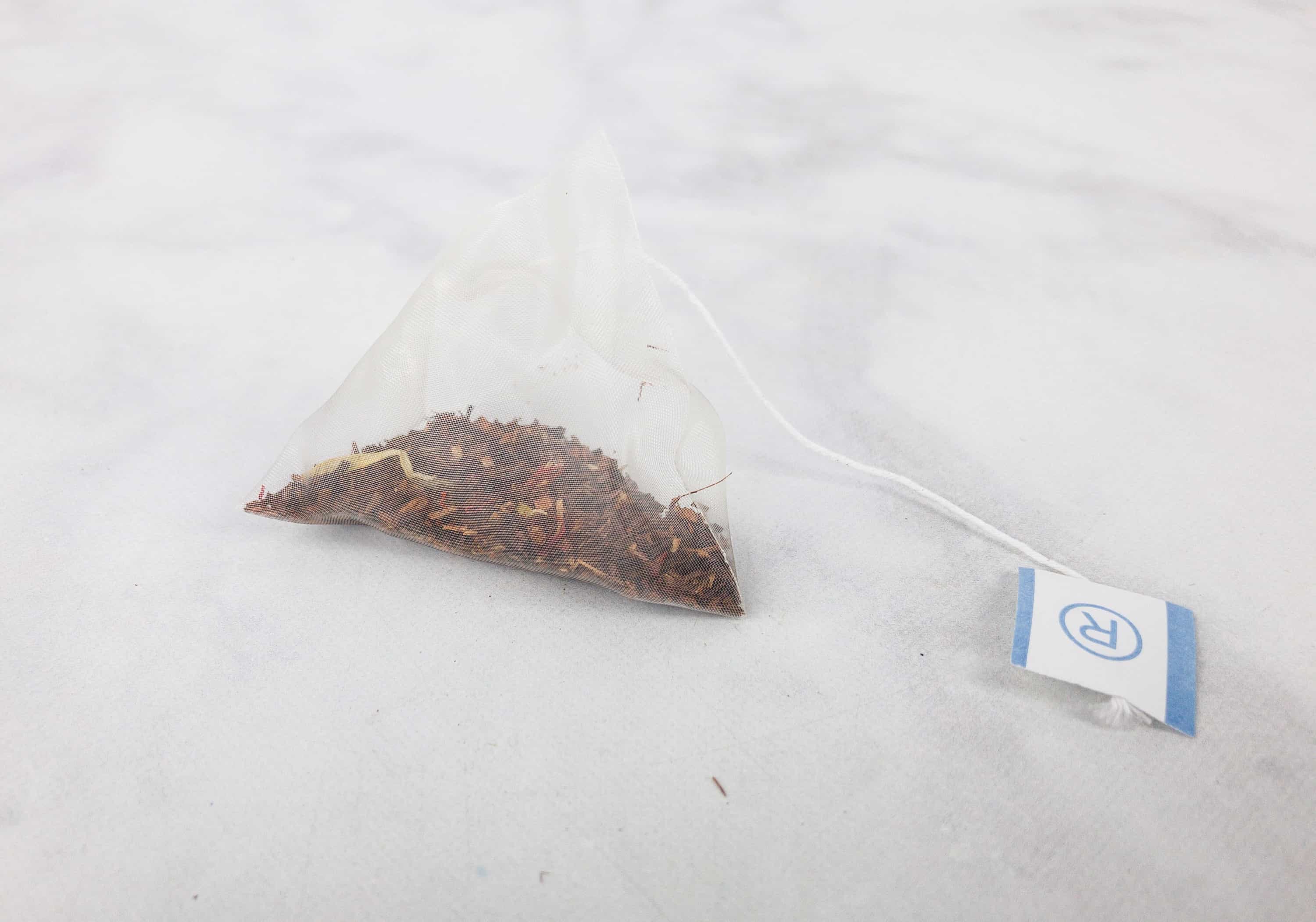 Here's a teabag ready to be infused. Just don't steep too long or your tea will go bitter. The teas are very high quality and got rave reviews in my house!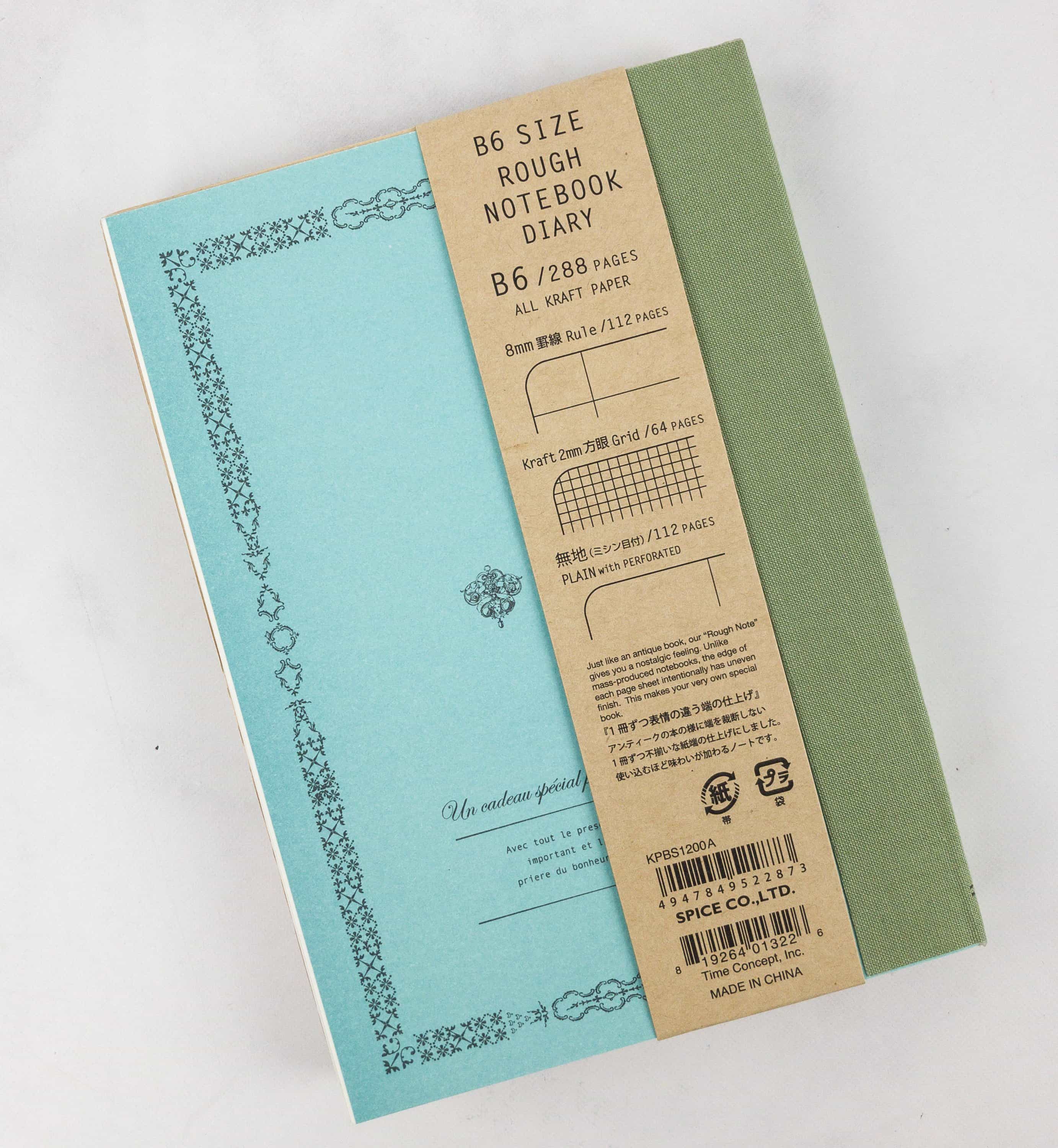 Time Concept French Mon Carnet de Poche Rough Notebook Diary ($10 on card/digital flyer, $13 on Amazon) A vintage-looking large notebook diary, with 288 pages of rustic multi-type Kraft papers.
I hear this is an as seen on Fixer Upper/Magnolia carried item! Joanna Gaines stamp of approval, and mine too! I love the vintage feel!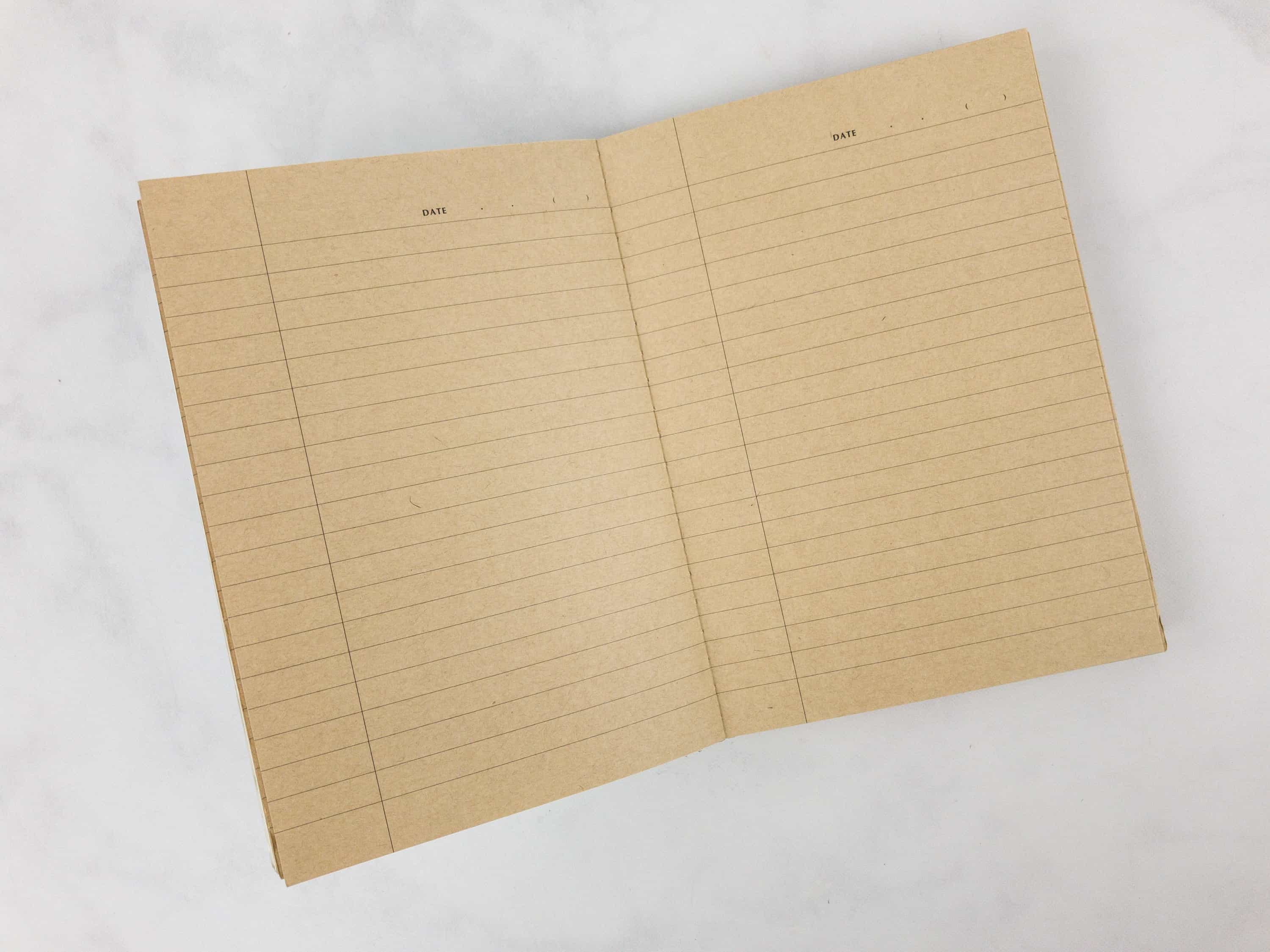 It has 112 ruled pages…
64 grid pages…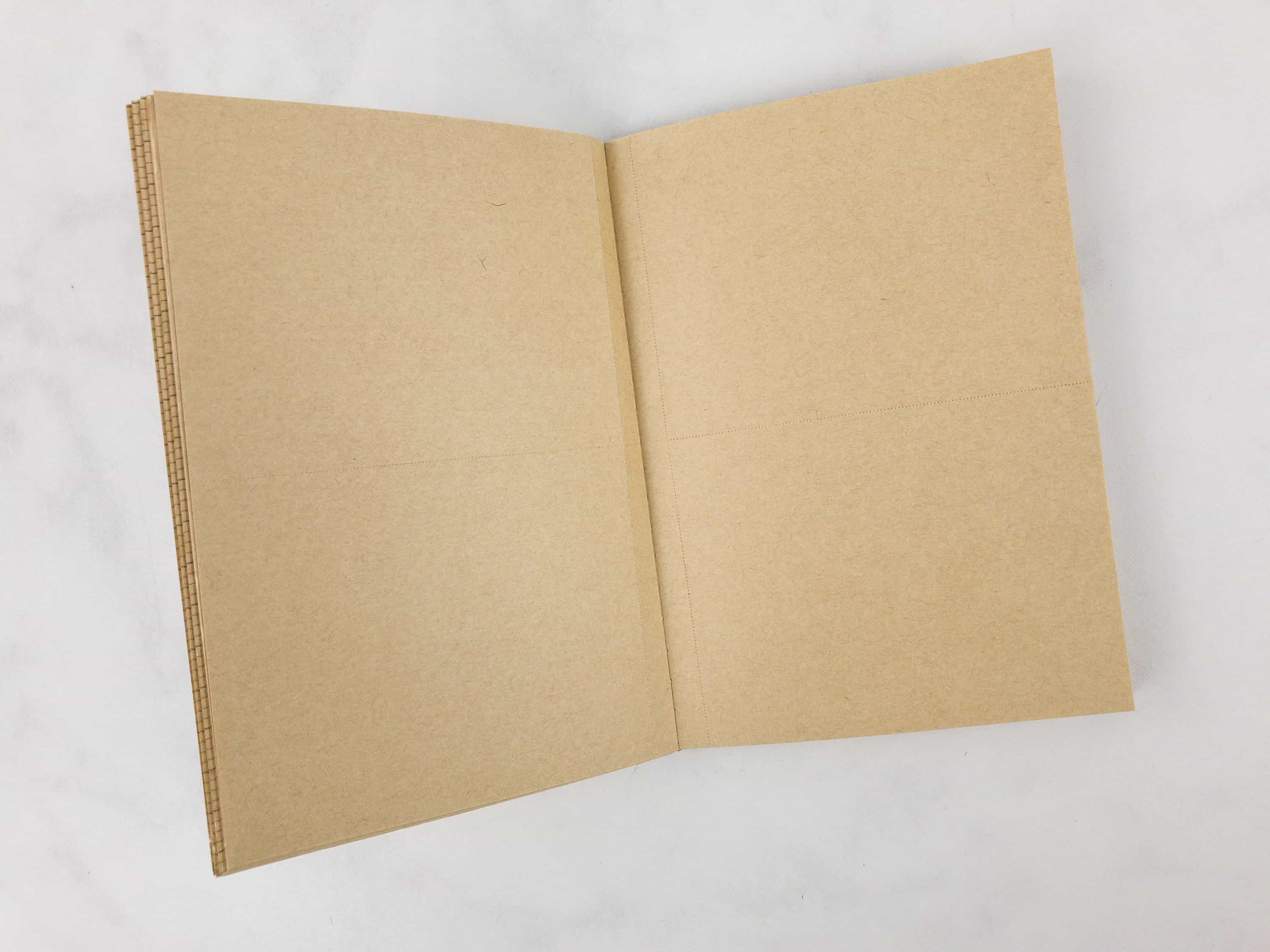 …and 112 plain pages with perforation. There's just so many things you can do with all these different page styles. I thought it was really awesome actually – you can keep these different paper styles all in one place, all attached to the same spine, reducing clutter.
Eight Mood Reykjavik Fleece Throw (£29.99, about $35) A super soft snuggly blanket with a chic modern beige grey stripe. The blanket is 100% polyester and machine washable.
So cozy too! It's a great companion if you want to snuggle up in bed all day.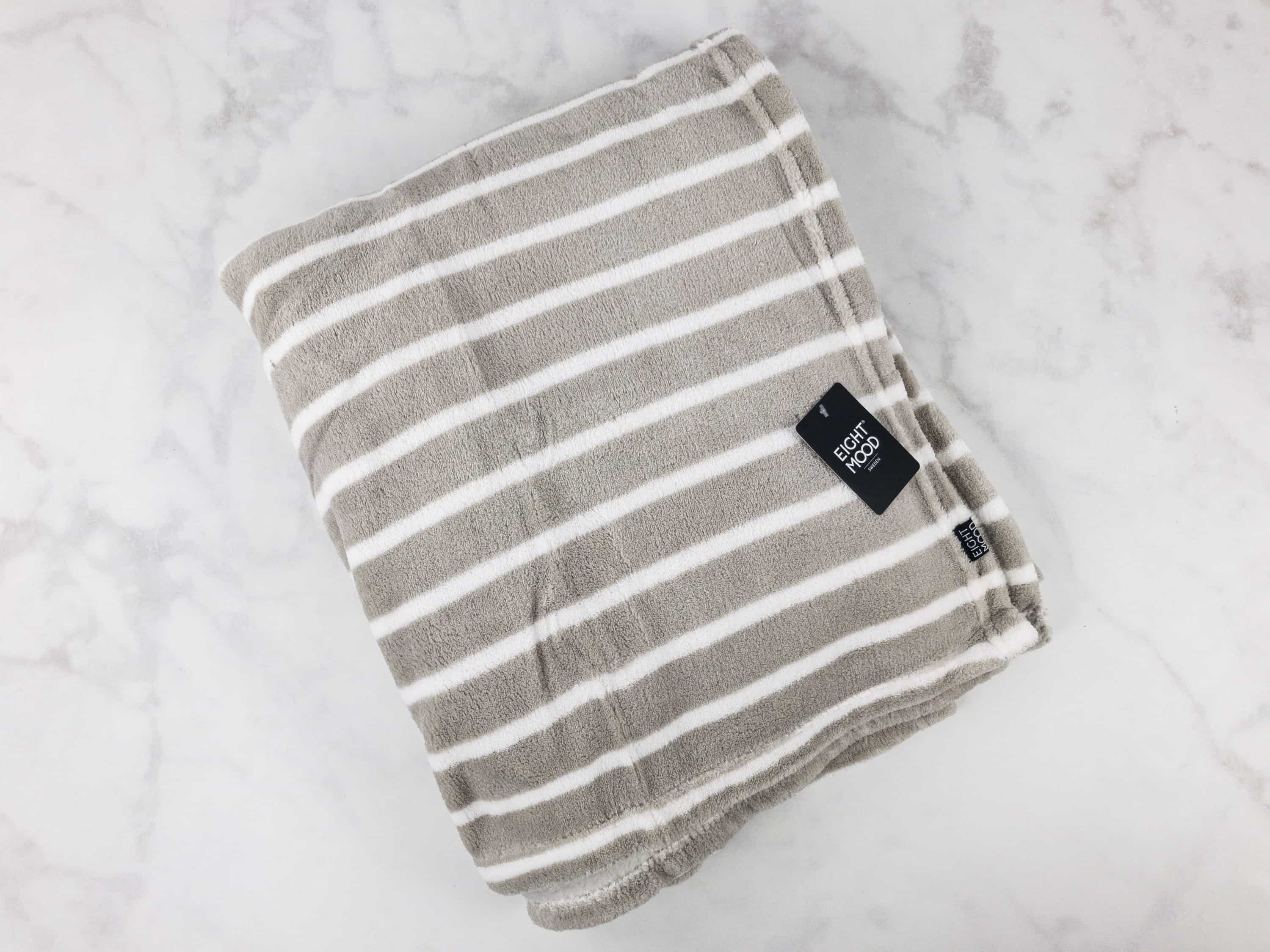 It's about 51″x59″ and a really great size!
Loved the cozy and warm feel of the items this month. They are all useful in making the home fall-ready. Sundae Home is always impressive in terms of value and content, and ideal if you're in constant search for lovely decor and other items you can use to beautify your space seasonally. That notebook really tickled my fancy this month – I just imagined myself as an 18th century lady of the house filling my pages with necessary lists and holiday preparations!
What's your favorite home accent this month?