BookCase.Club is a one stop monthly subscription service for book lovers. For the Cookbook Case, you'll receive 2 books every quarter. With each new subscription, a book is donated to Books for Keeps in Athens, Ga. This is an inexpensive book subscription – less than $15 including shipping per quarter! Subscriptions are available in 1, 2, 4, or 6 quarterly terms and each one will automatically renew until you cancel. Gift subscriptions are also available.
BookCase.Club has several subscriptions to choose from but the Cookbook and Military History boxes are the only 2 that are quarterly.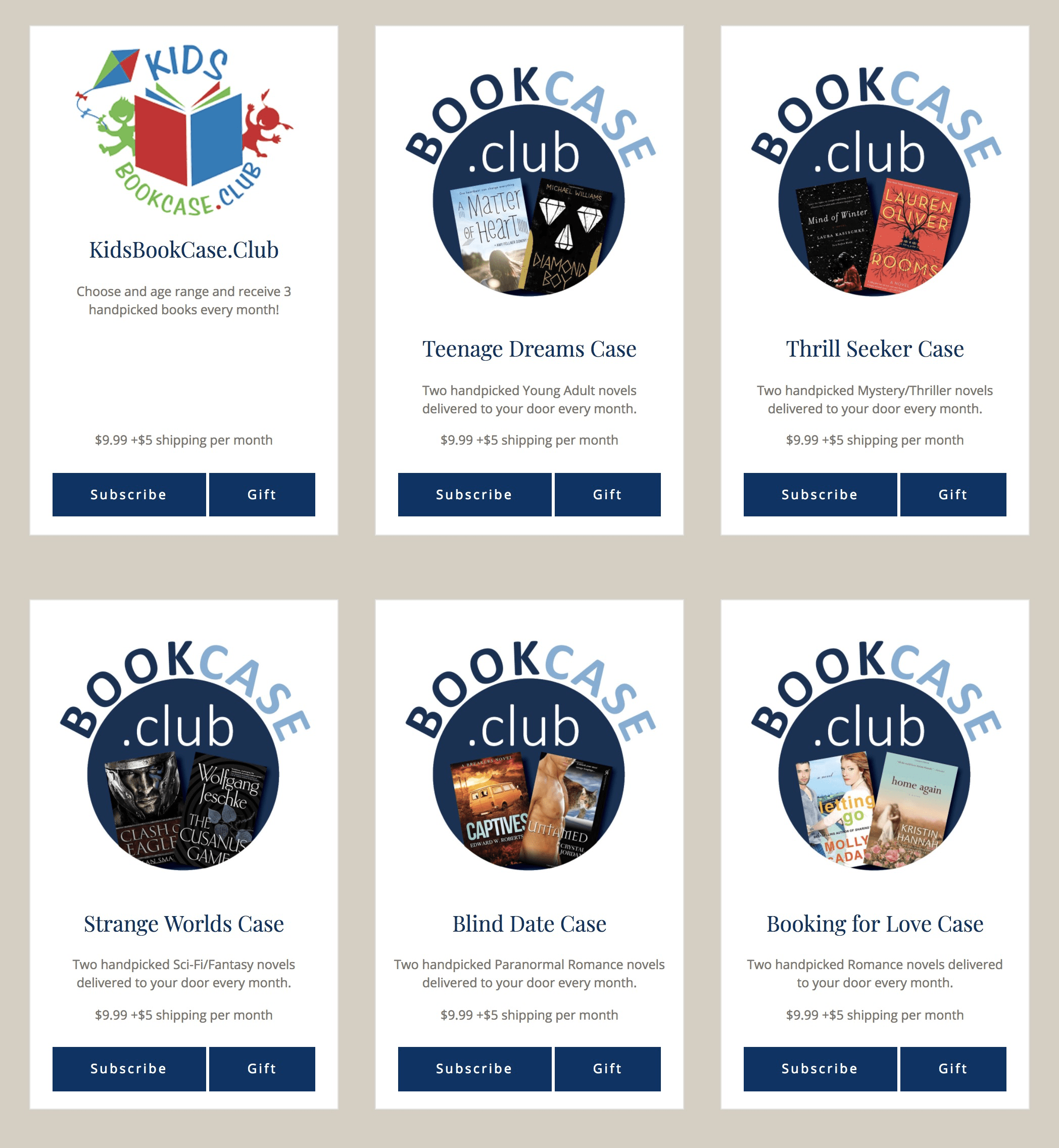 DEAL:  Save 15% on your first month. Use coupon code HelloSub.
My books were wrapped in BookCase.Club patterned paper!
I received two hardcovered books this time around!
NOTE: I have listed the current selling price from Amazon.com.
Fried Chicken: Recipes for the Crispy, Crunchy, Comfort-Food Classic by Rebecca Lang ($7.45) features lovely pictures of mouth-watering fried chicken dishes, from classic southern fried chicken to Filipino Adobo Chicken Thighs. Each recipe calls for large amounts of oil, lard, or in one case, duck fat. There are only three sections: Skillet Fried, Deep Fried, and Combination Fried.
An irresistible cookbook featuring more than 50 family-friendly fried chicken recipes, including classic Southern, globally influenced, and skillet- and deep-fried variations.

Fried chicken is comfort food at its finest. Served alongside a biscuit, atop waffles, or just on its own, fried chicken is one of the most universally loved foods around. In Fried Chicken, Southern chef Rebecca Lang collects 50 of the most tantalizing, crowd-pleasing variations on the classic. There are perennial favorites like Buttermilk-Soaked, Bacon-Fried Chicken Smothered in Gravy; Tennessee Hot Chicken; kid-friendly Chicken Fingers; and even Gluten-Free Southern Fried Chicken. Also featured are internationally inspired recipes, such as Saigon Street Wings, Chinese Lollipop Wings, Mexican-Lime Fried Chicken Tacos, and Korean Fried Chicken with Gochujang Sauce. All of these recipes are impeccably tested, foolproof, and will have the whole family singing the praises of perfectly fried poultry.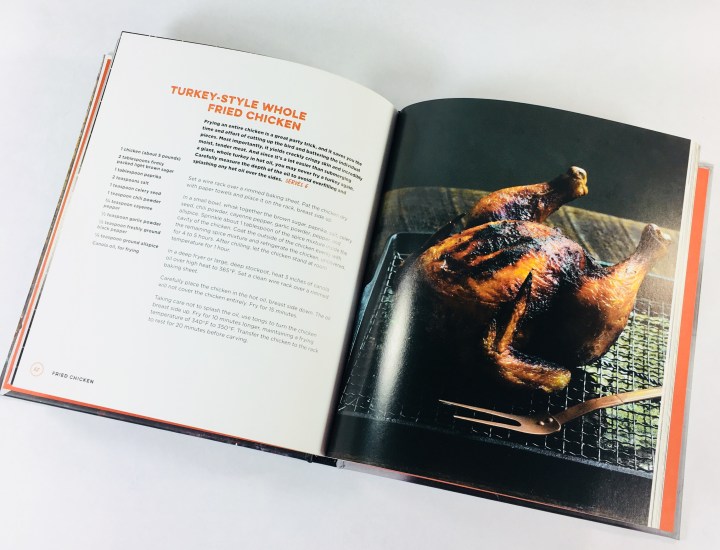 Most of the recipes have a beautiful picture of the finished dish included.
The recipes were clear and concise, and are written by a contributing editor for Southern Living Magazine.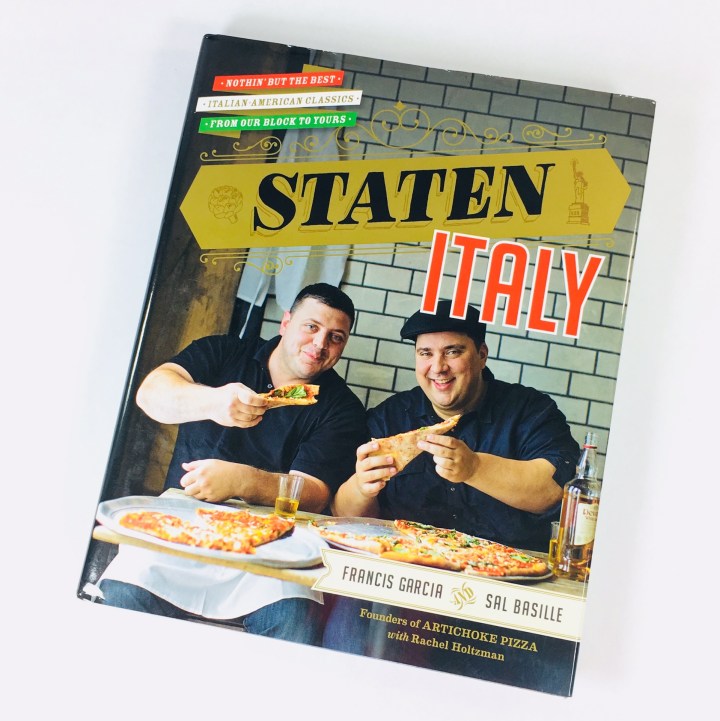 Staten Italy: Nothin' but the Best Italian-American Classics, from Our Block to Yours by Francis Garcia and Sal Basille ($12.71)
The delicious Italian-American comfort food we all remember, love, and crave, from the owners of the legendary Artichoke Pizza.

Authors Fran and Sal are two regular guys from the neighborhood, cousins and best friends, whose DNA reads garlic and oil (they're fifth generation in the food business) and whose six hugely successful restaurants, starting with the legendary Artichoke Pizza, have impressed critics, fellow chefs, and chowhounds alike. They have written a book celebrating big flavor, along with loving (and hilarious) family stories, and rooted in the great Italian-American tradition, handed down through the generations. The recipes are unfussy…simple and fast for school nights, fancier for weekends and holidays and offer readers a transporting, full-bodied take-away, rather than just a book about spaghetti and meatballs. Here you will find Eggs Pizziaola, Pork Cutlets with Hot Peppers and Vinegar, their famous Cauliflower Fritters, and many more authentic dishes served up with gusto.
Colorful pictures accompanied some of the recipes and were sprinkled throughout the book.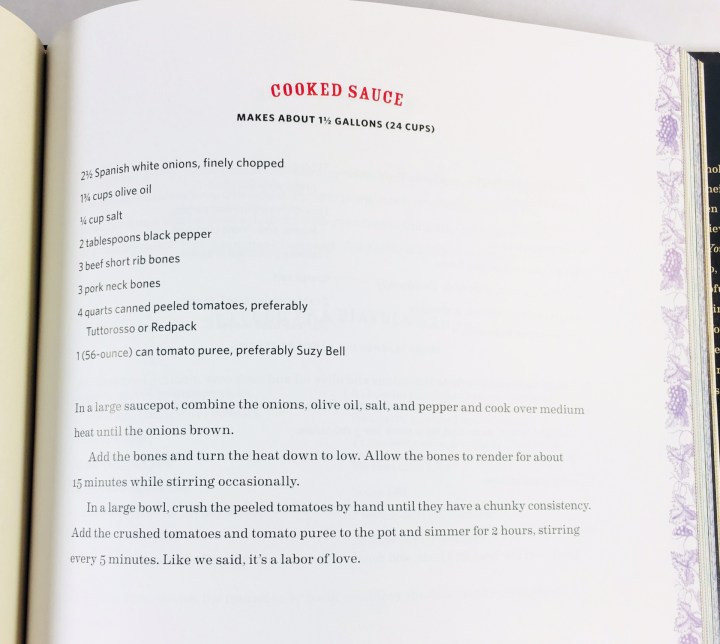 Some of the recipes require more time and effort then I usually put into a dish. This sauce needs to simmer for two hours, but must be stirred every 5 minutes!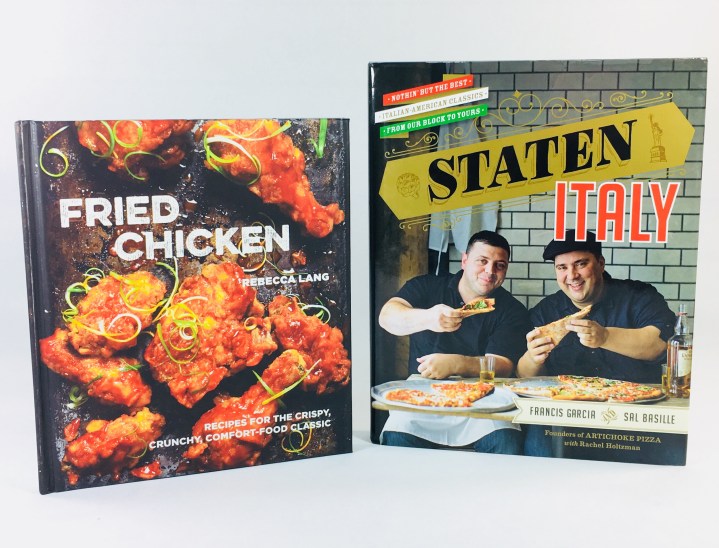 It's always interesting when this box shows up! Some of the books are just what I need, and others, such as the ones this time around, are not for me. I don't deep fat fry food nor do I have 2 hours to babysit a pot of sauce, but when a holiday rolls around and I have more time I might try some of the Italian recipes, or maybe I'll toss up one of the salads. This quarter's value was $20.16, a bit above the price paid for this subscription.
Have you tried any of the BookCase Club subscriptions? Let me know in the comments!