For October Target brought back the Target Baby Box! The box is still available for $7.
Baby must-haves. Products you didn't know you couldn't live without. The best of all things Baby. This super-cute box has a little bit of everything, from lotions and wipes to supplements and essential oils that help you care for your little one. There's even a little something for you. Let's call it a little well-deserved pampering. So enjoy these samples (over $35 in value).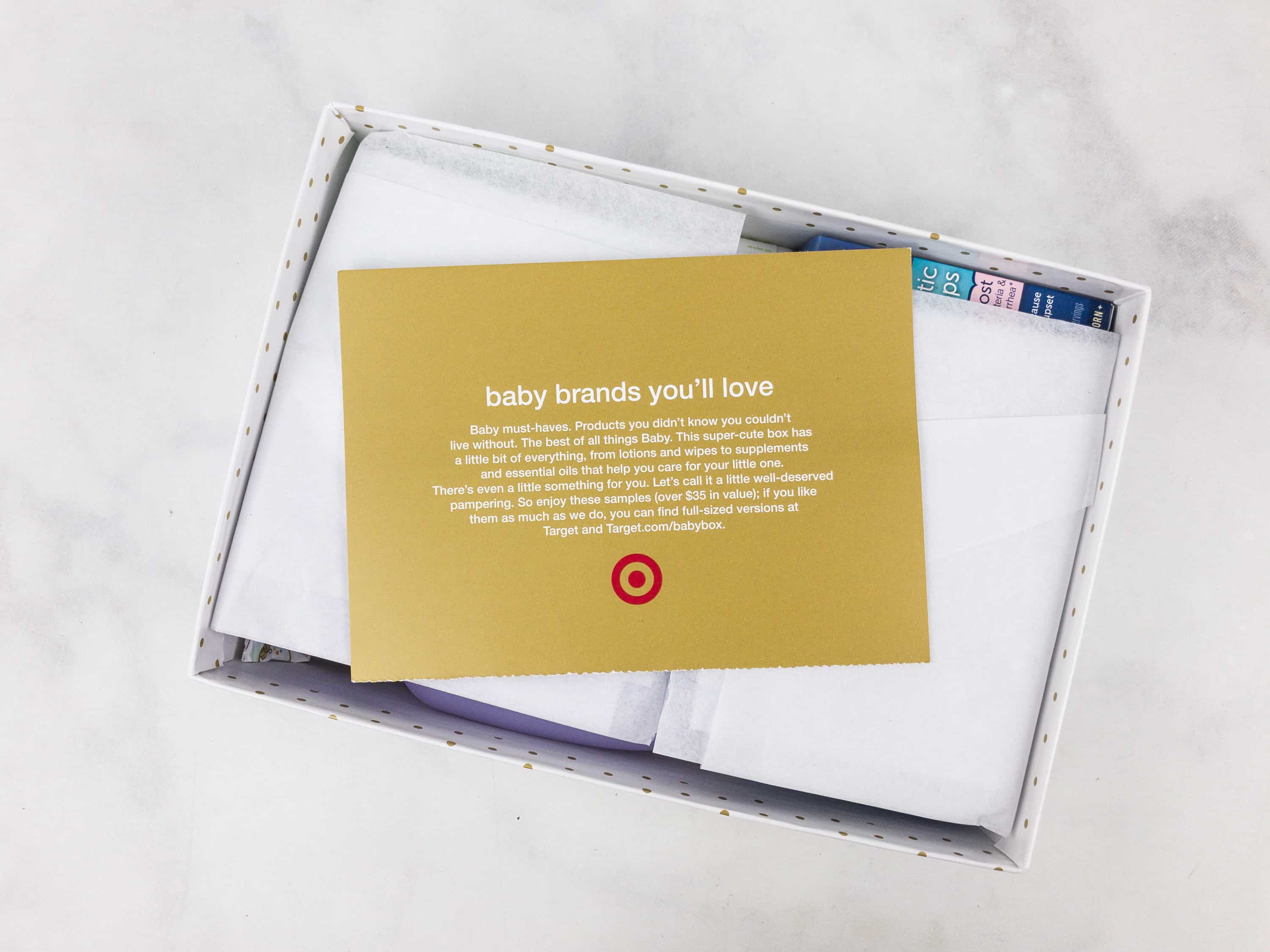 The last time this box was available was in July- it's not a subscription and you must purchase it (quickly) when it comes out! Sign up for the daily or weekly newsletter or…
Notify Me about Target Baby Box
click on the box for notifications so you never miss another Target Baby Box! You'll get email notifications when we post about it.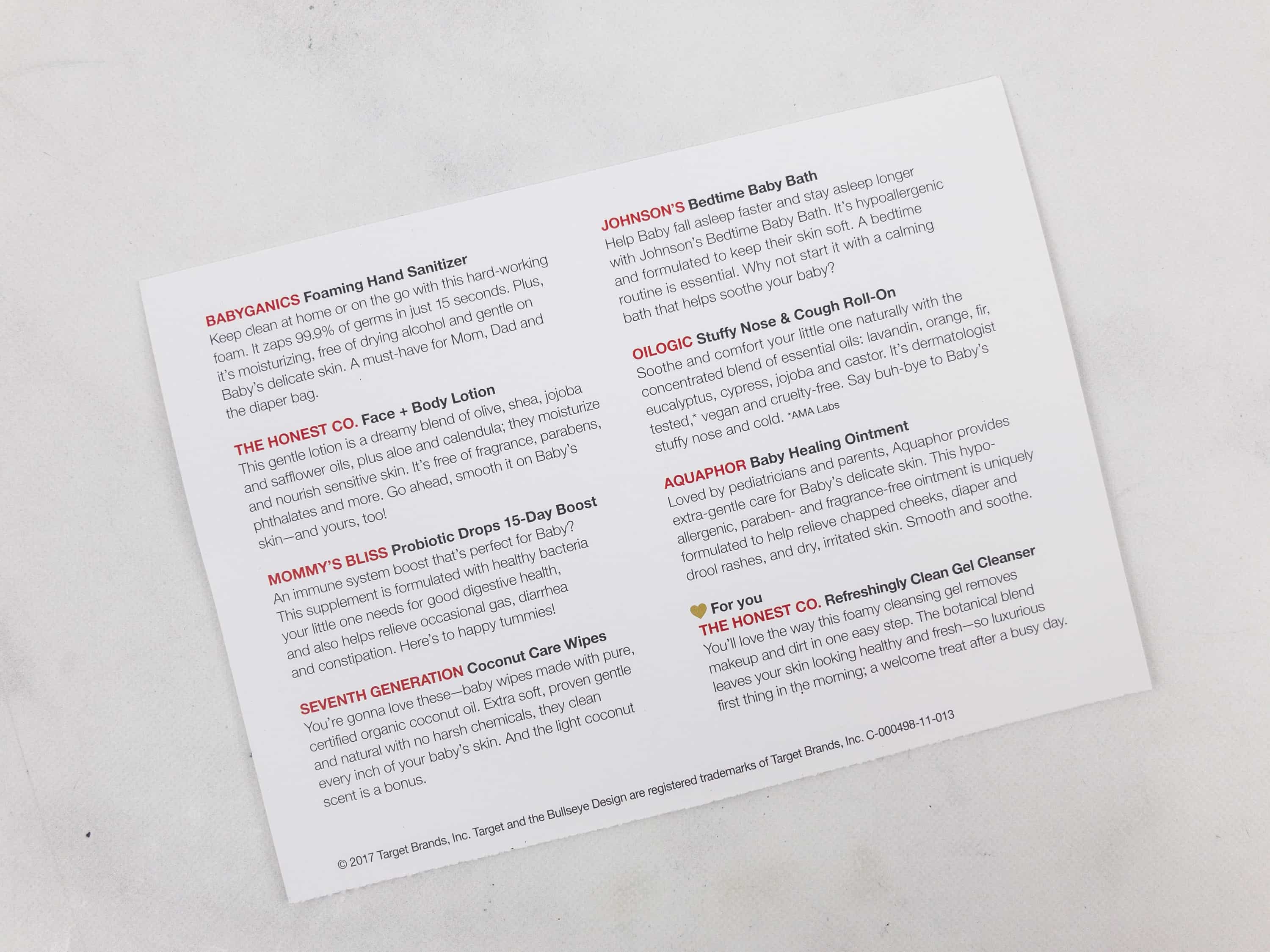 The information card gives brief details on each item.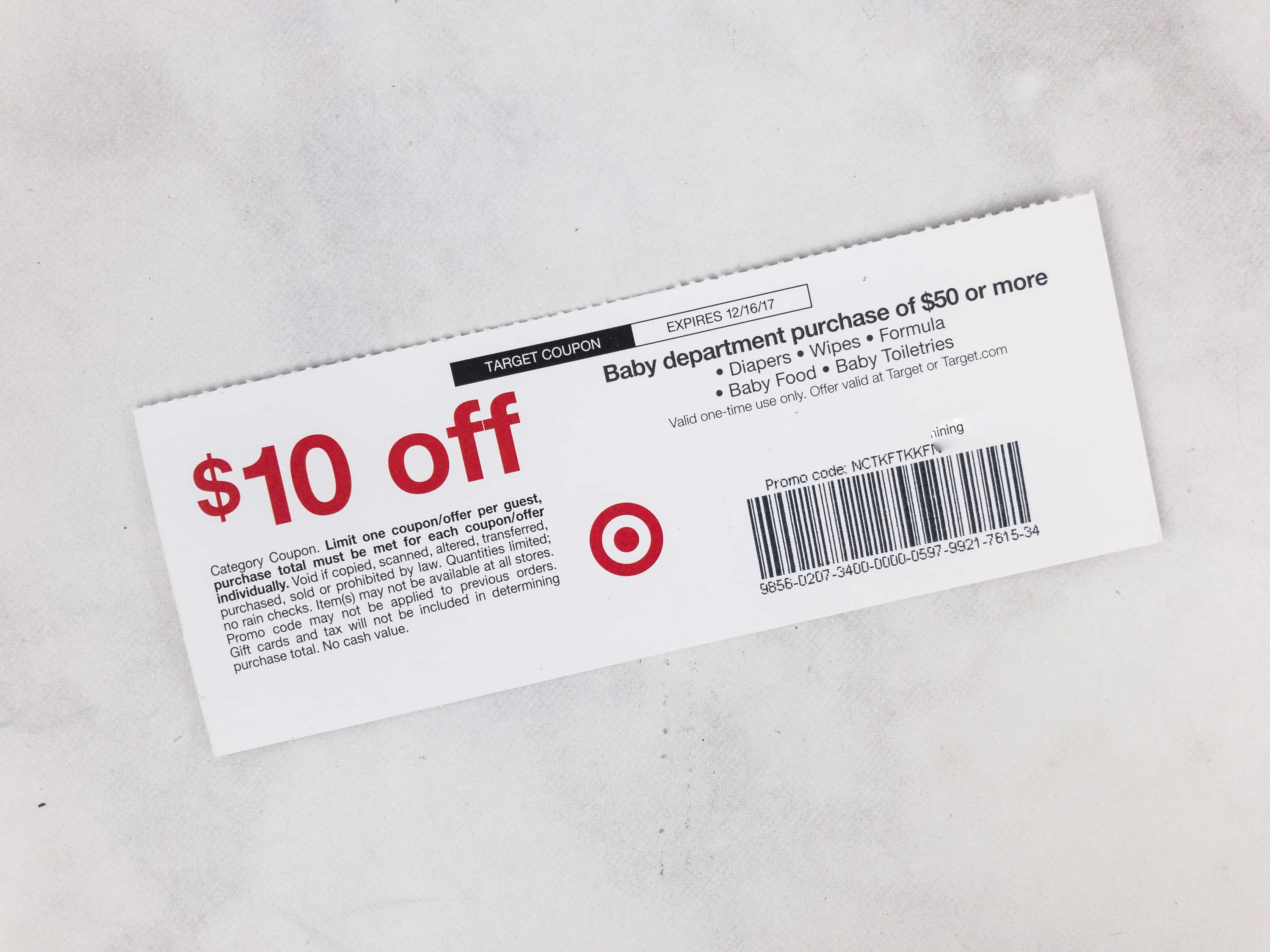 There's a $10 off $50 coupon too.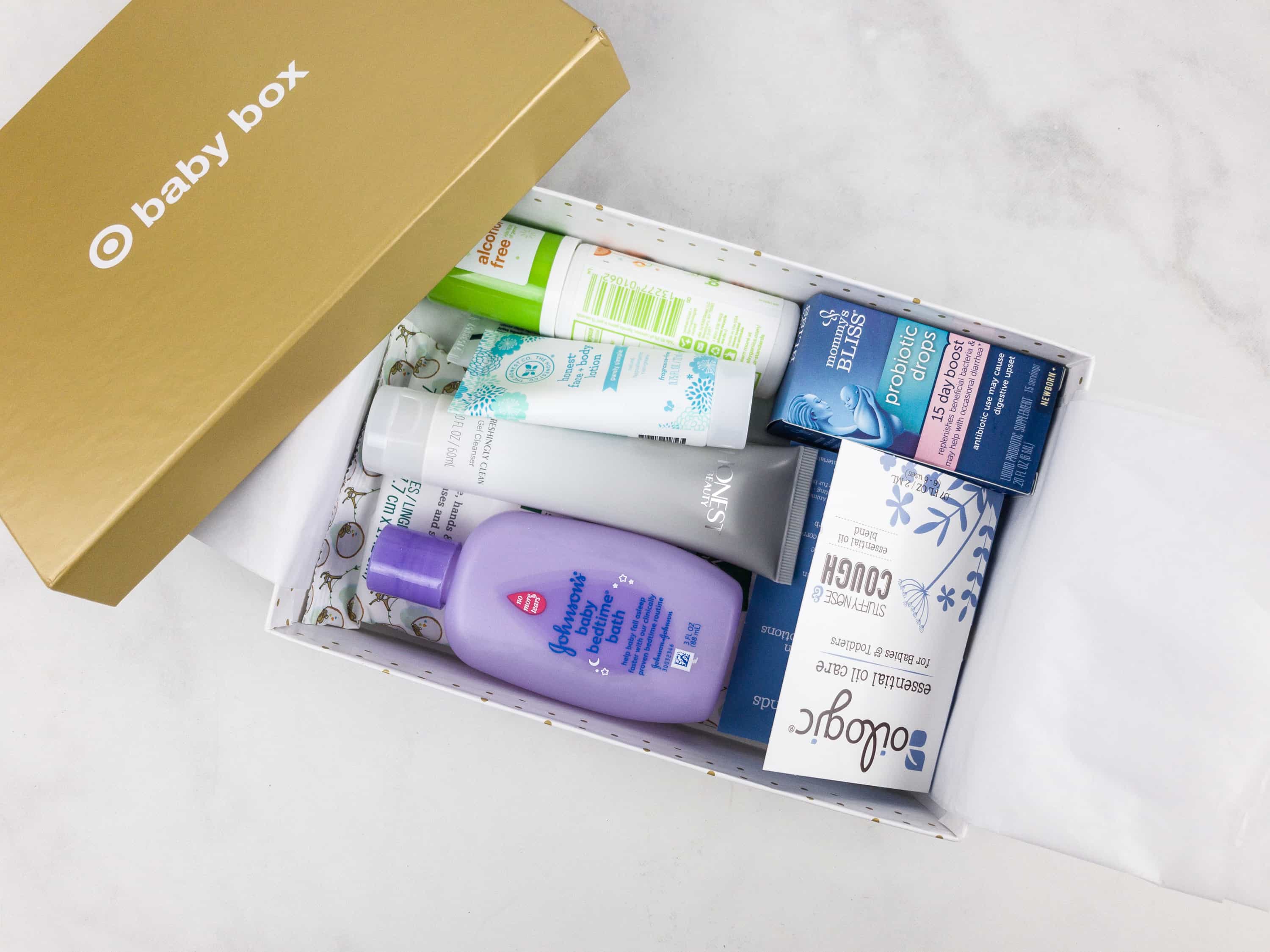 This little box was adorable with a gold lid with gold and white swiss dot pattern on the bottom and packed full!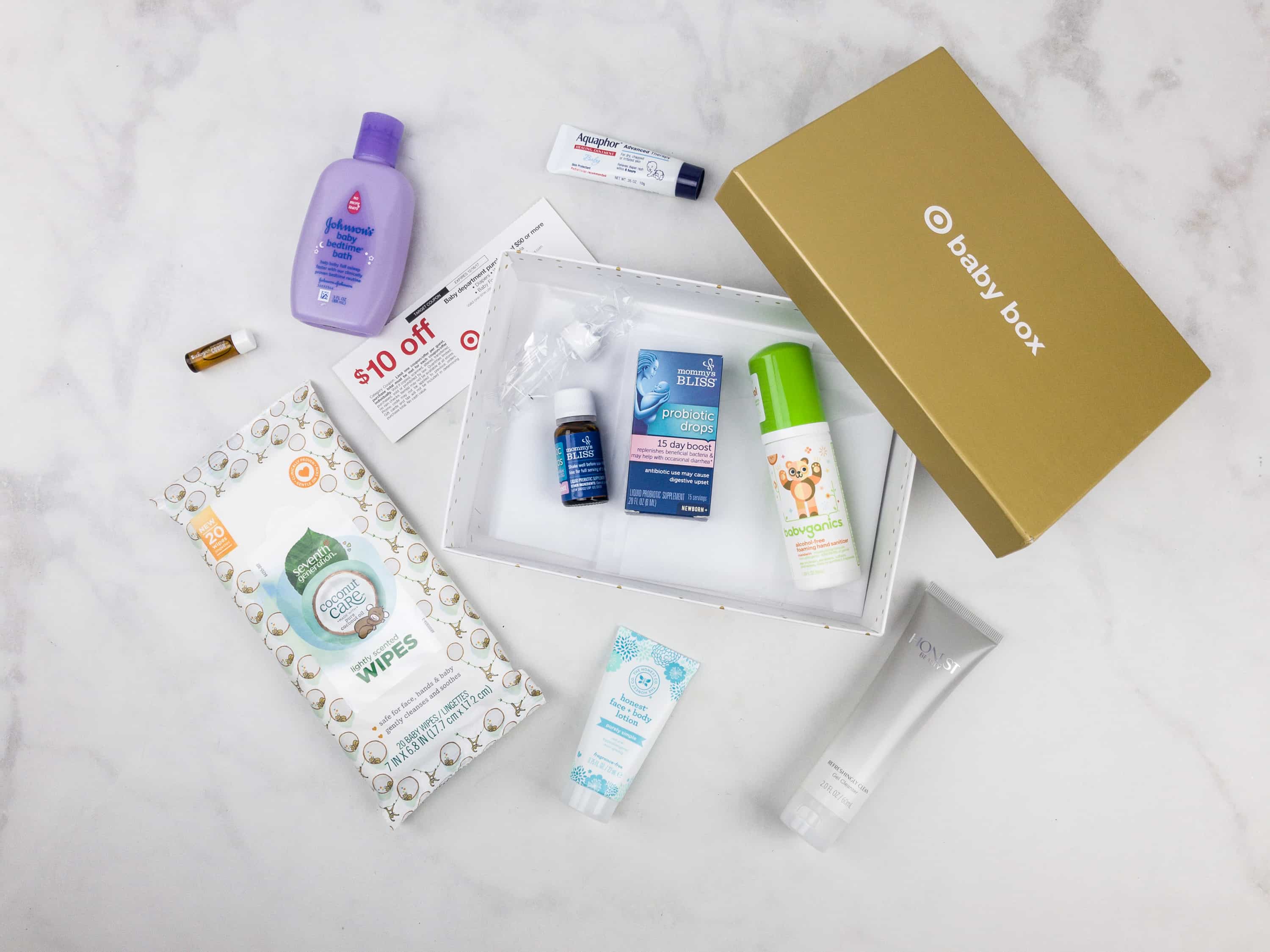 Everything in the box.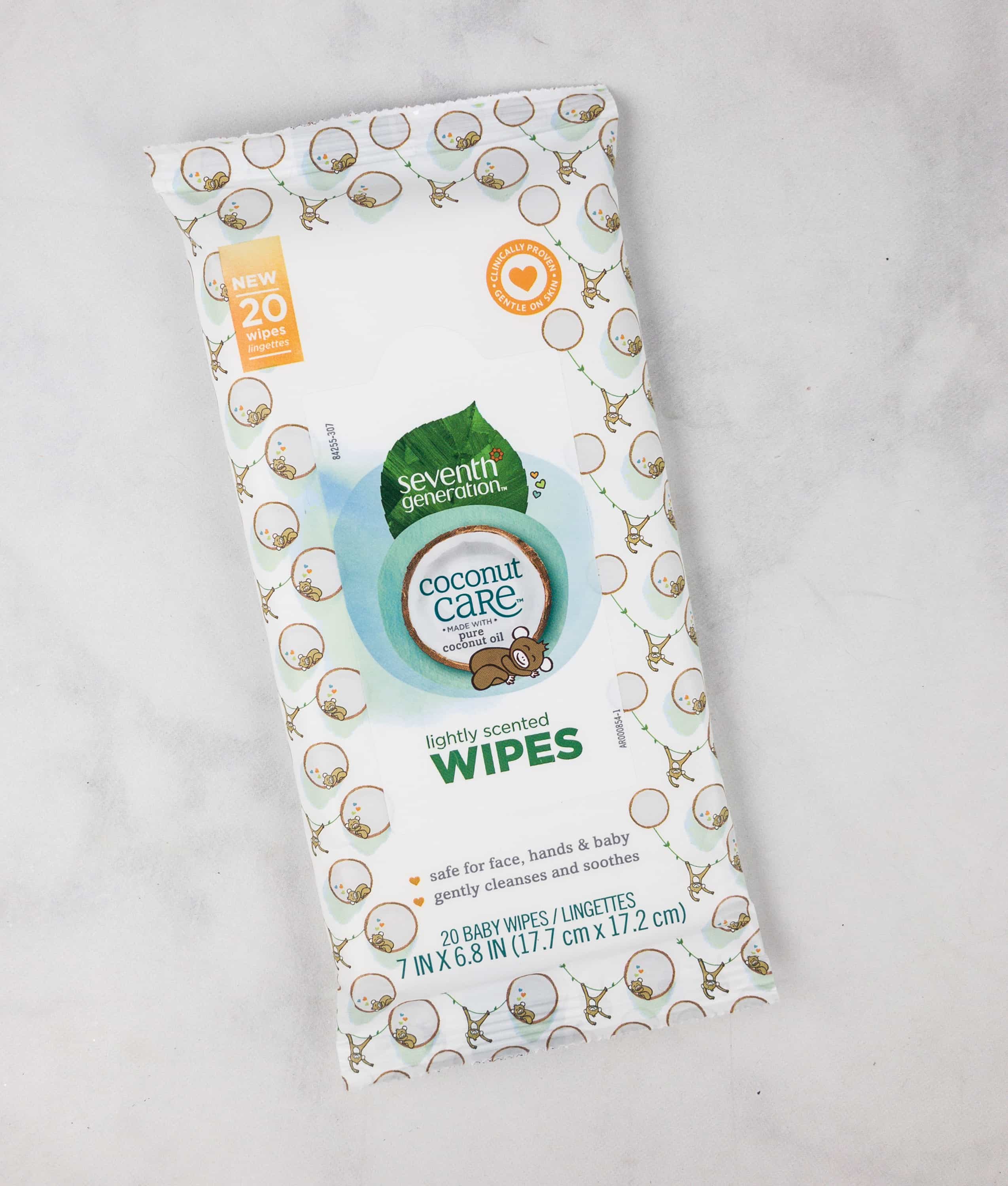 Seventh Generation Coconut Care Wipes ($1?) These lightly orange vanilla scented wipes are brand new and formulated with coconut oil to be extra gentle and soften up everything – and clean great too!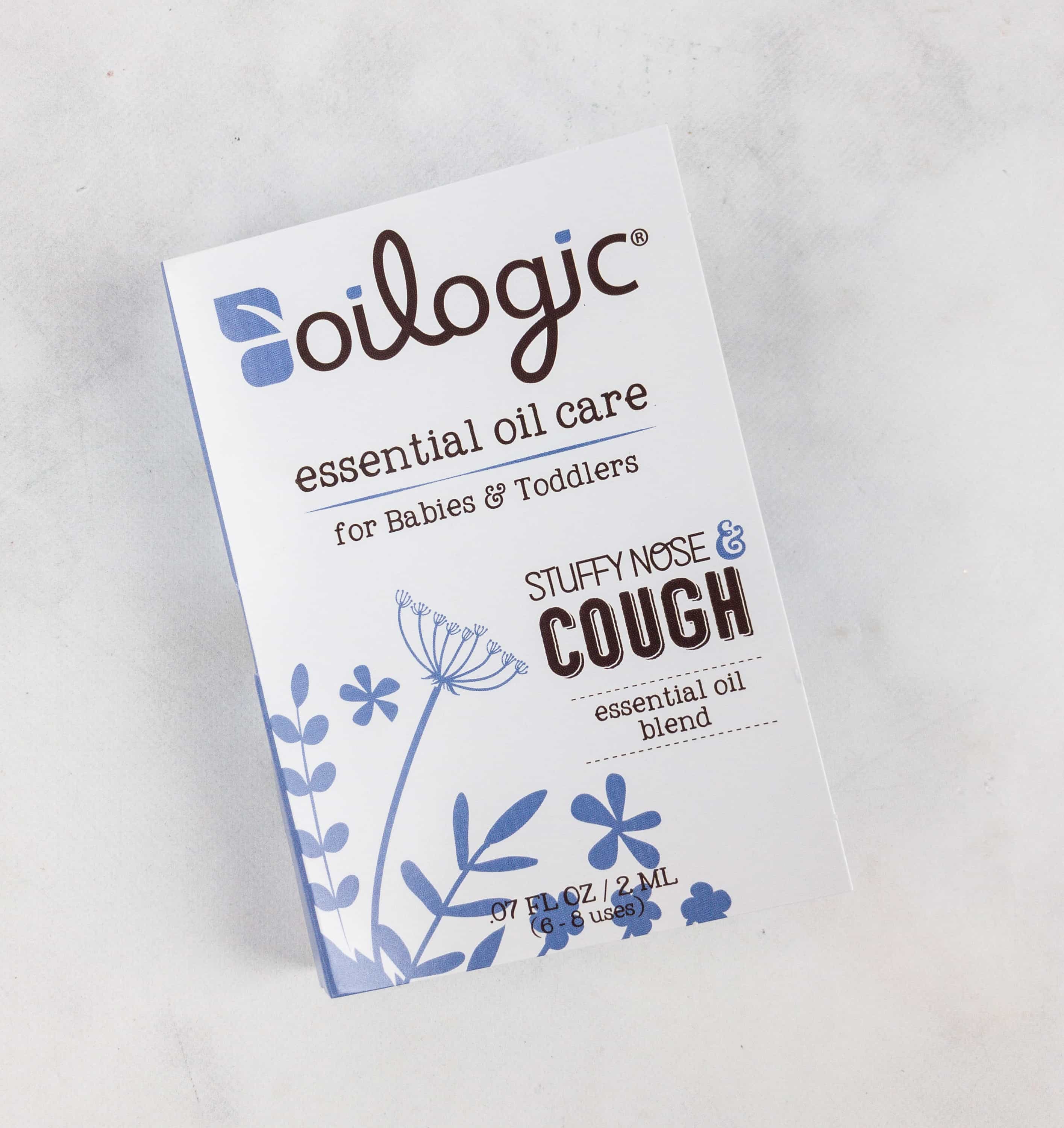 Oilogic Stuffy Nose & Cough Roll-On ($5.32) It's that time of year again!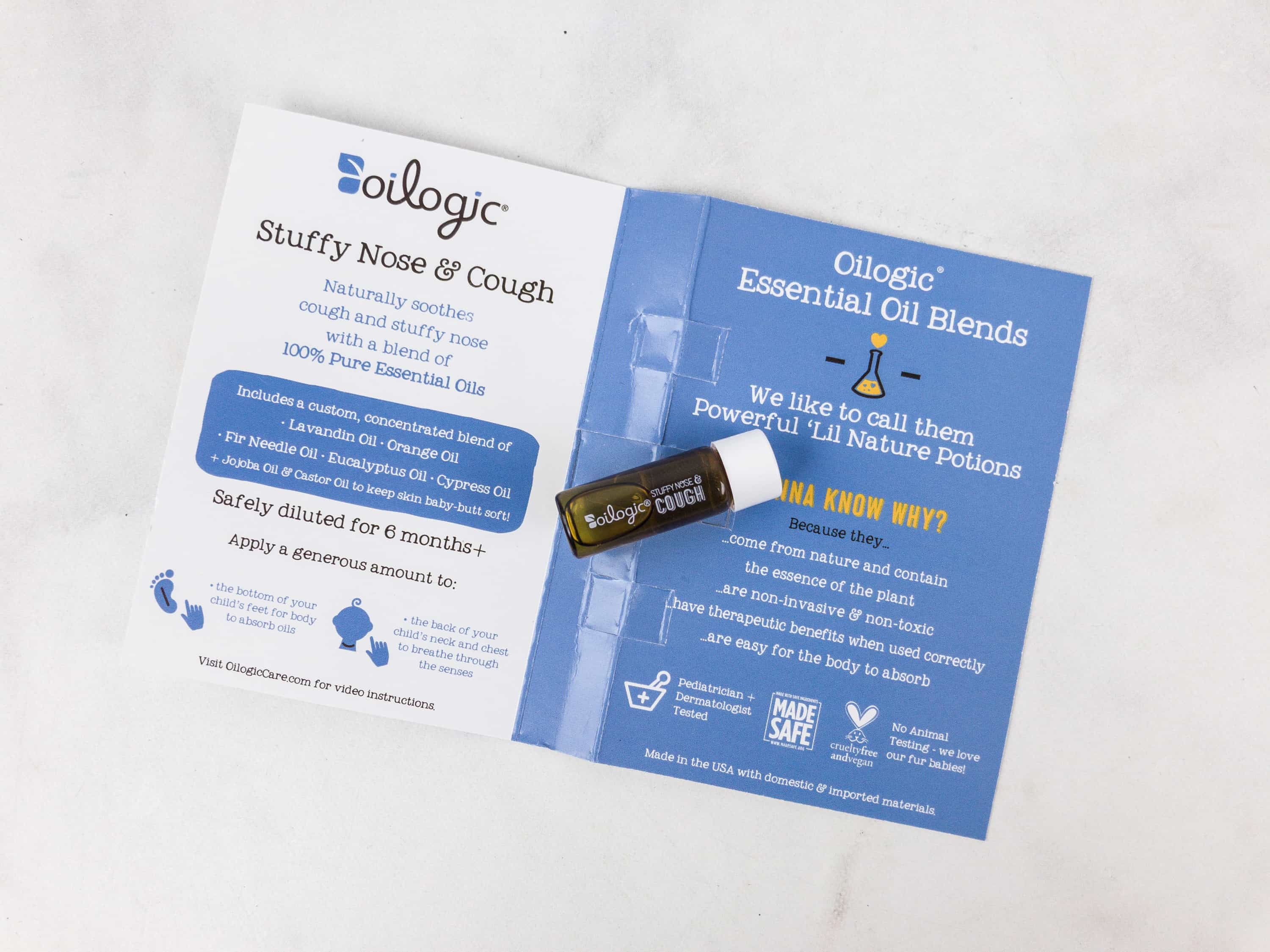 New parents may not know that cold meds for babies and toddlers are a no-no, so you have to rely on everything else. This essential oil blend uses lavender, lemon, orange, eucalyptus, and cypress to help soothe stuffies. I think it's great that they provide application directions too.
Unfortunately, it's not even a roll-on as the card specifies – It's a (vile) vial! It does have a plastic insert you have to fumble with… I have a message in to Target about this – I'm annoyed!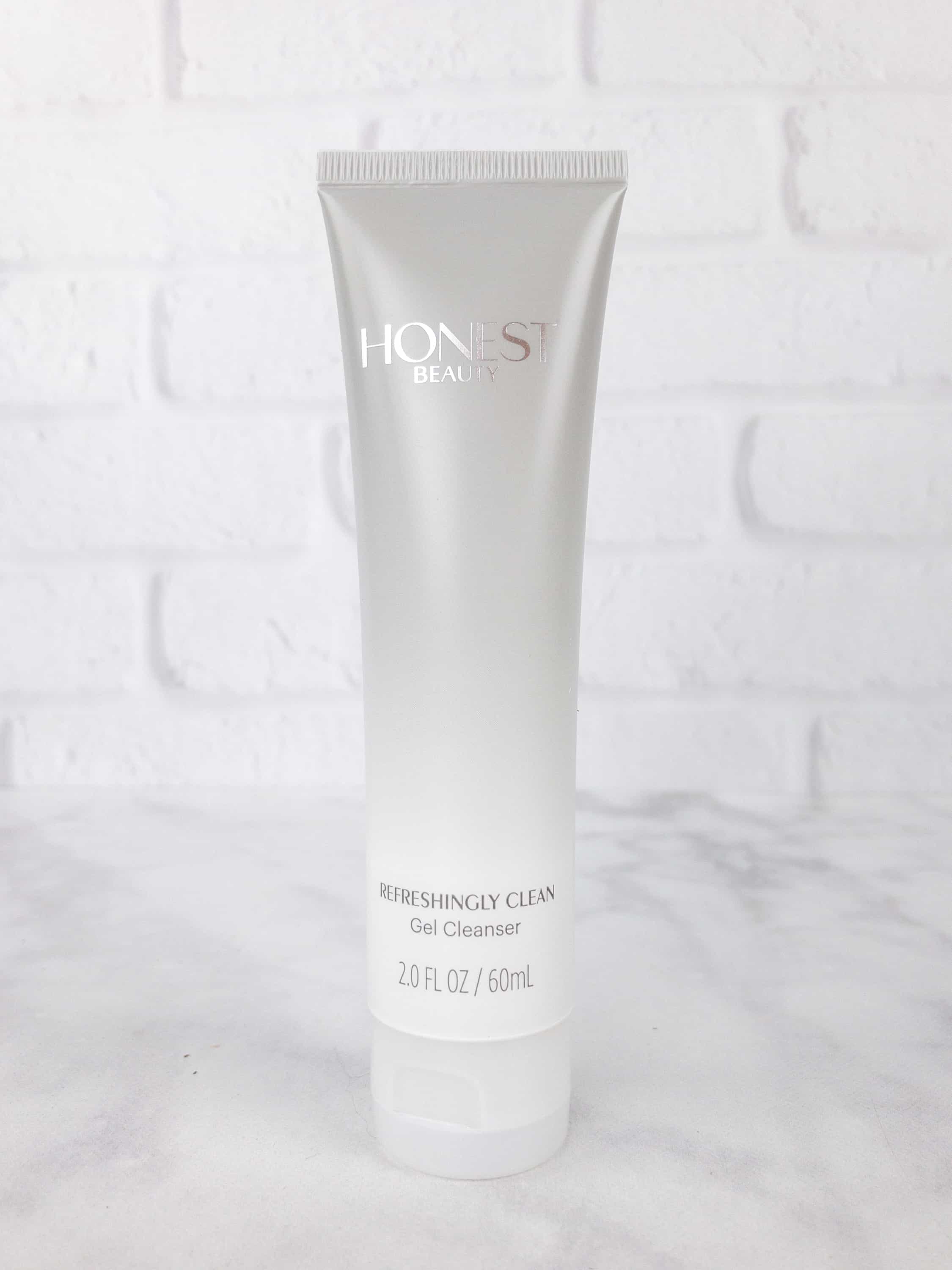 Honest Beauty Refreshingly Clean Gel Cleanser ($8) This is a nice foaming and non-drying formula great for caretakers who are forgetting to take care of themselves. It's great to get a "for you" item but it's also around 30% of the value of the box. I probably would have preferred a smaller something if it meant more value in the baby items.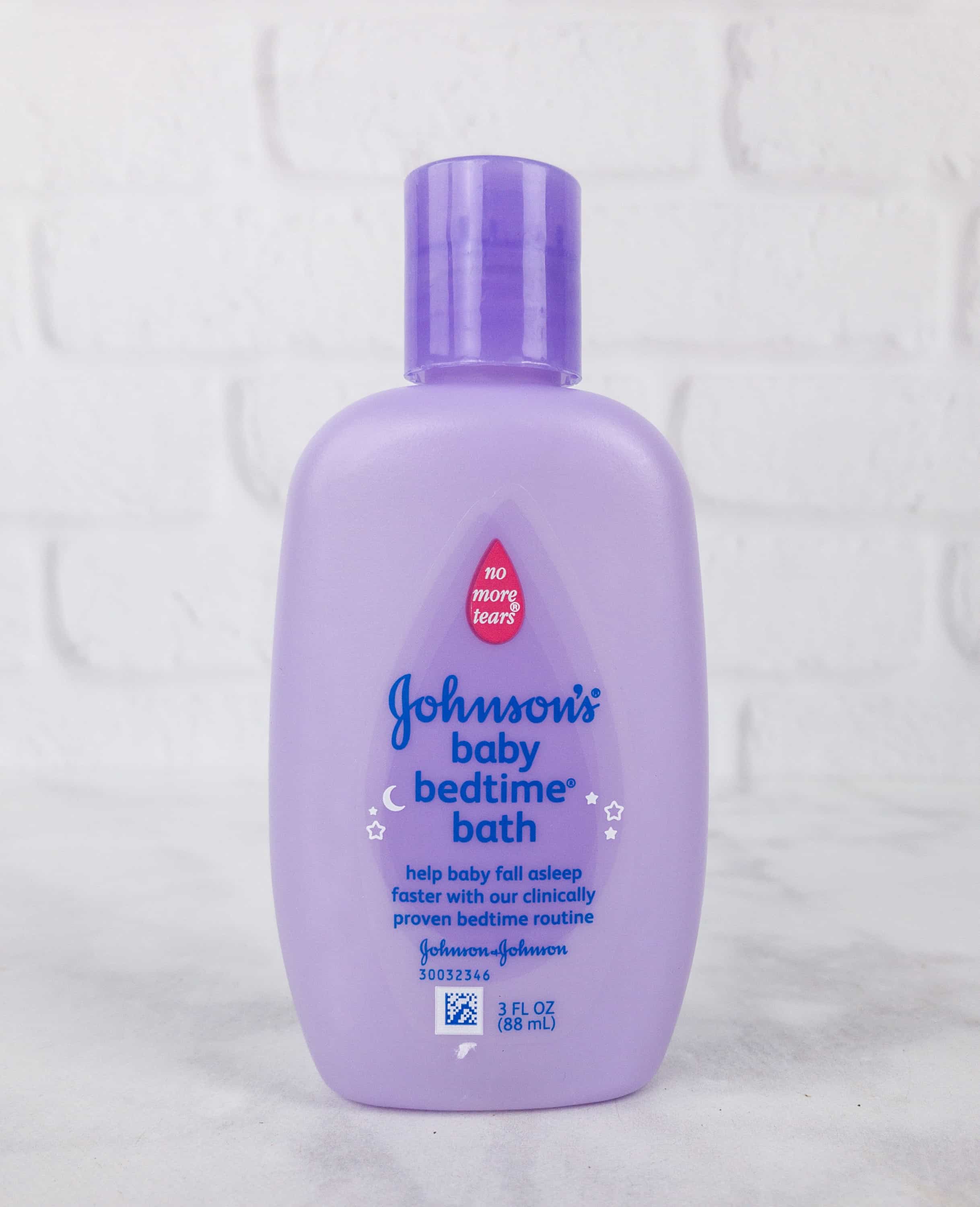 Johnson's Bedtime Baby Bath ($1.33) This is a foaming wash with scents that help baby sleep! This Johnson's wash is free of parabens, phthalates, soaps, and dyes.
Aquaphor Baby Healing Ointment ($0.29) I almost wish this had been the spray version we saw in the October Popsugar Must Have Box, although I think the ointment is probably a better carrier than a spray for babies! This petrolatum based ointment helps form a moisture barrier on sore buns to help them heal from diaper rash.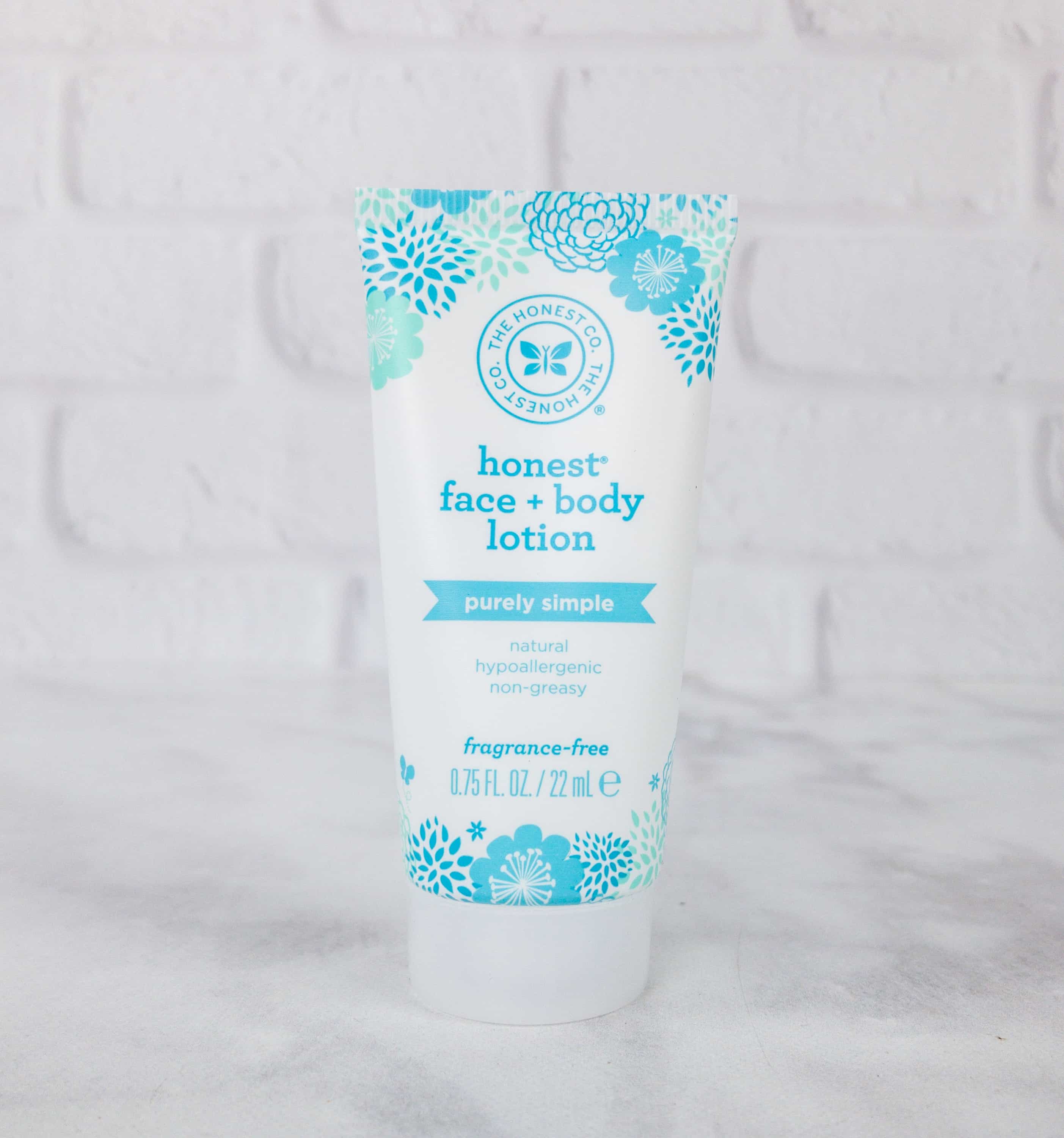 Honest Company Face + Body Lotion ($0.88) Another Honest Company product! This fragrance-free lotion is great for baby's face and body and uses olive, shea, jojoba, and safflower oils to help moisturize and protect.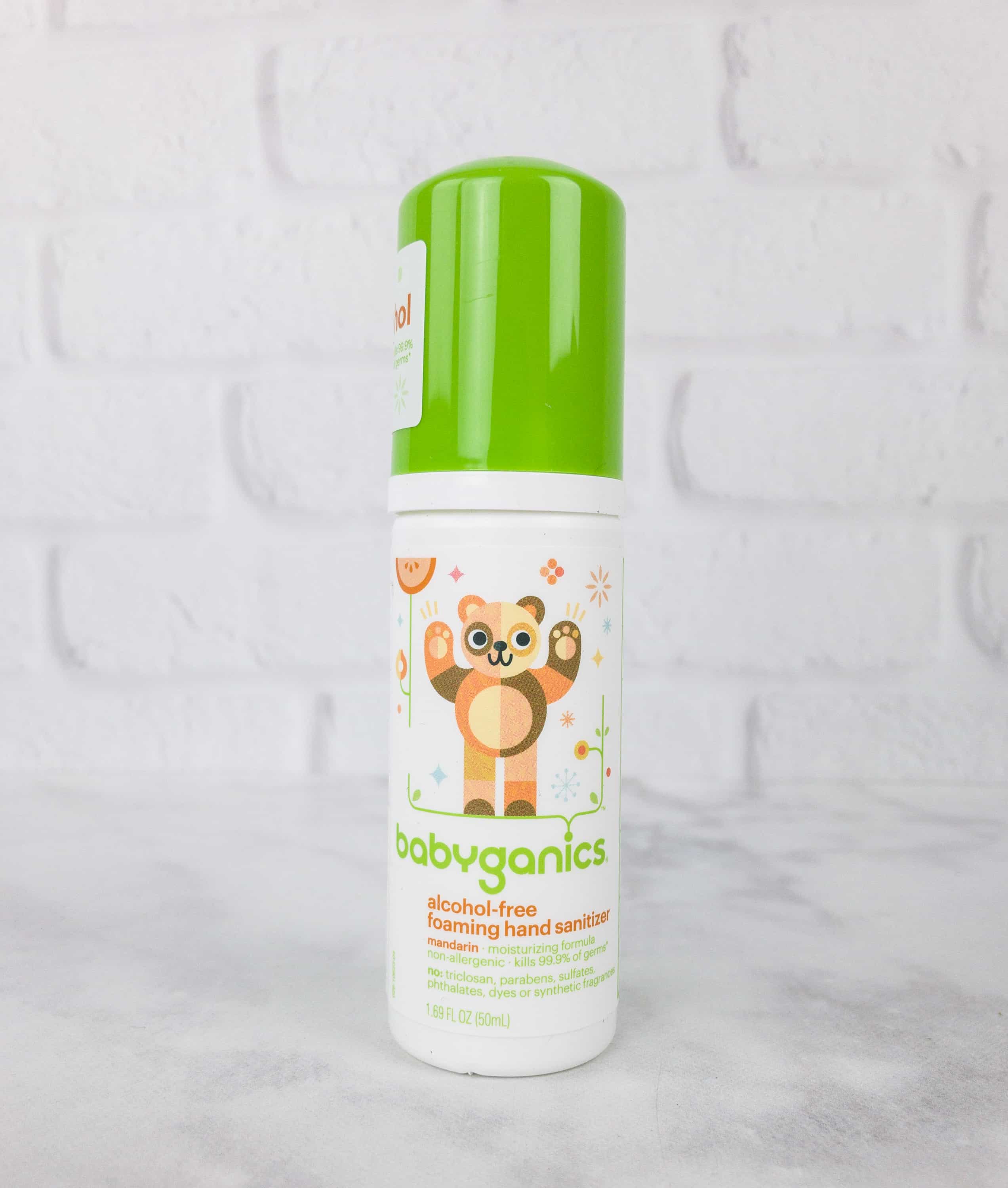 Babyganics Foaming Hand Sanitizer ($1.20) I love Babyganics – and it's so awesome to get a travel size in this box, especially of something like this foaming hand sanitizer that's just perfect for on the go.  It's got a great scent too!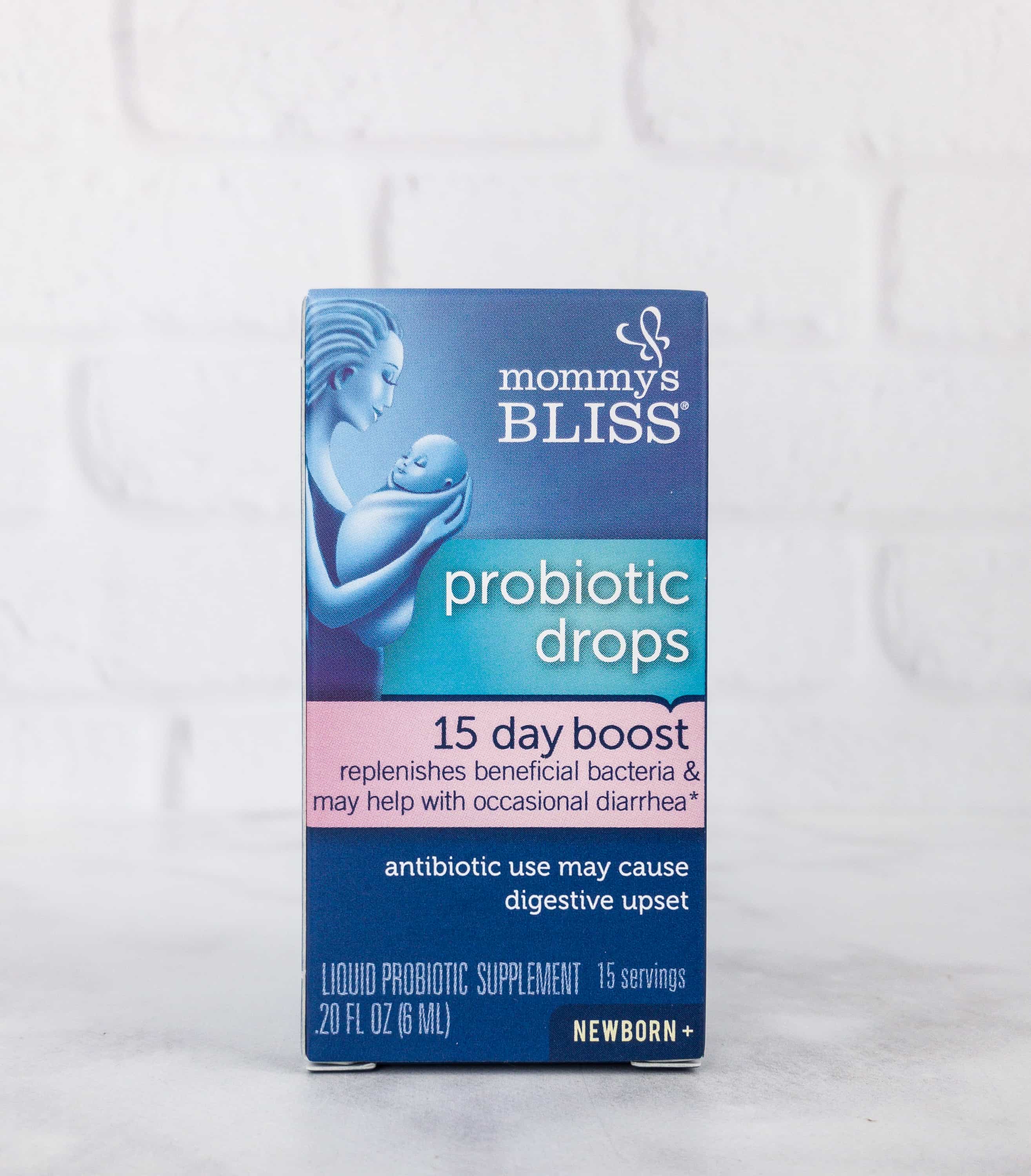 Mommy's Bliss Probiotic Drops 15-Day Boost ($8.99) I'm already a fan of this brand, so I was excited to see this!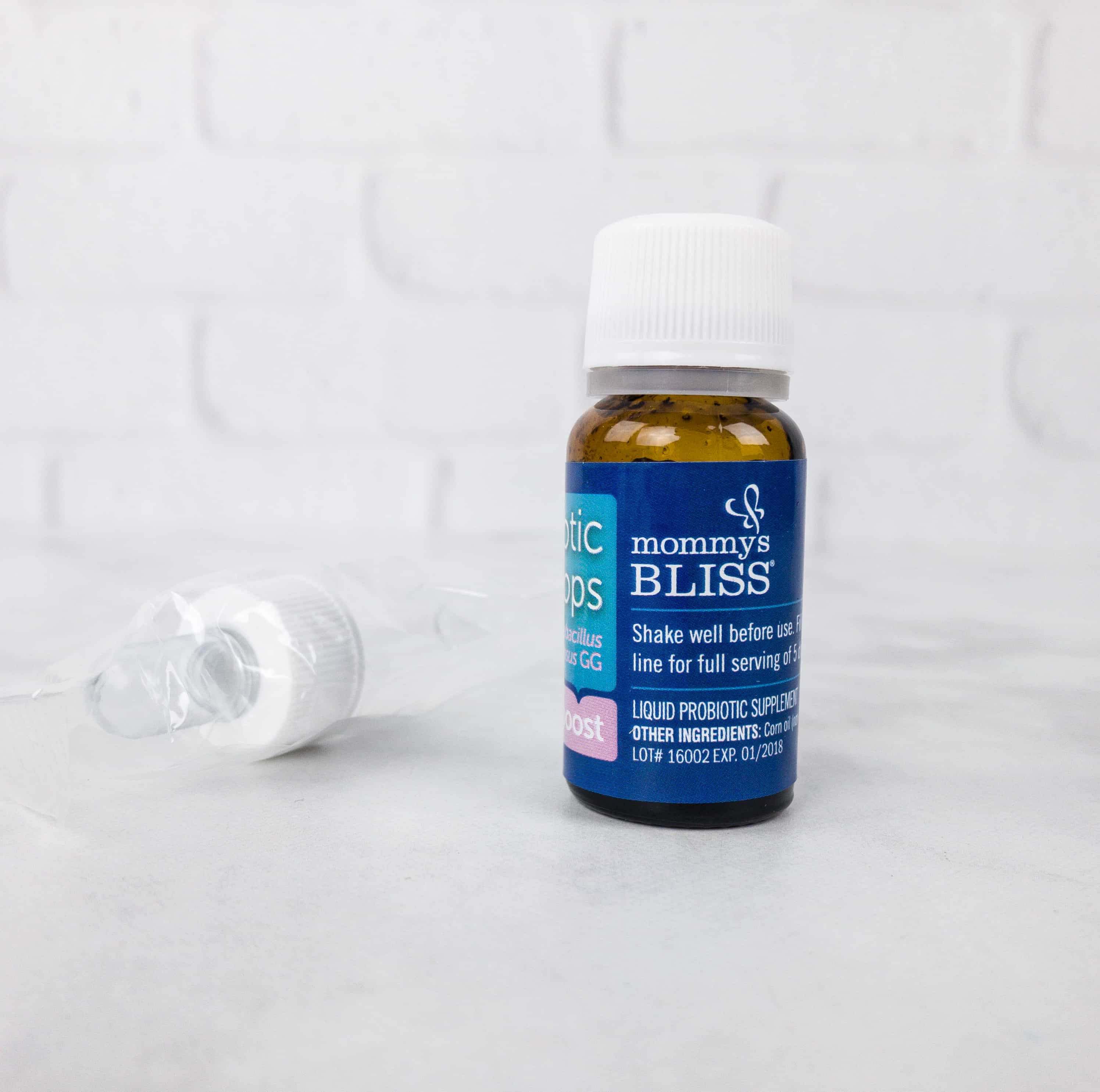 I'll have to wait for baby to try it out, but this probiotic booster is meant to help solve digestive upset in newborns and young babies. I'm going to add this to the gripe water that I seem to have to buy a LOT of in the first 6 months!  This is a 15 day boost but they also make an every day version.
This box was a mixed bag for me – at $27 it's clearly worth the $7, but once again, I wish more of that value was in stuff for baby, not 30% in one item for me! Plus another $5 in to a product that's hard to apply (the roll-on that isn't). I'm happy with the box for the probiotics and the Babyganics & the wipes were a nice bonus for me.
What did you think of the October Target Baby Box?
Be sure to sign up for the daily or weekly newsletter so you don't miss the next box!