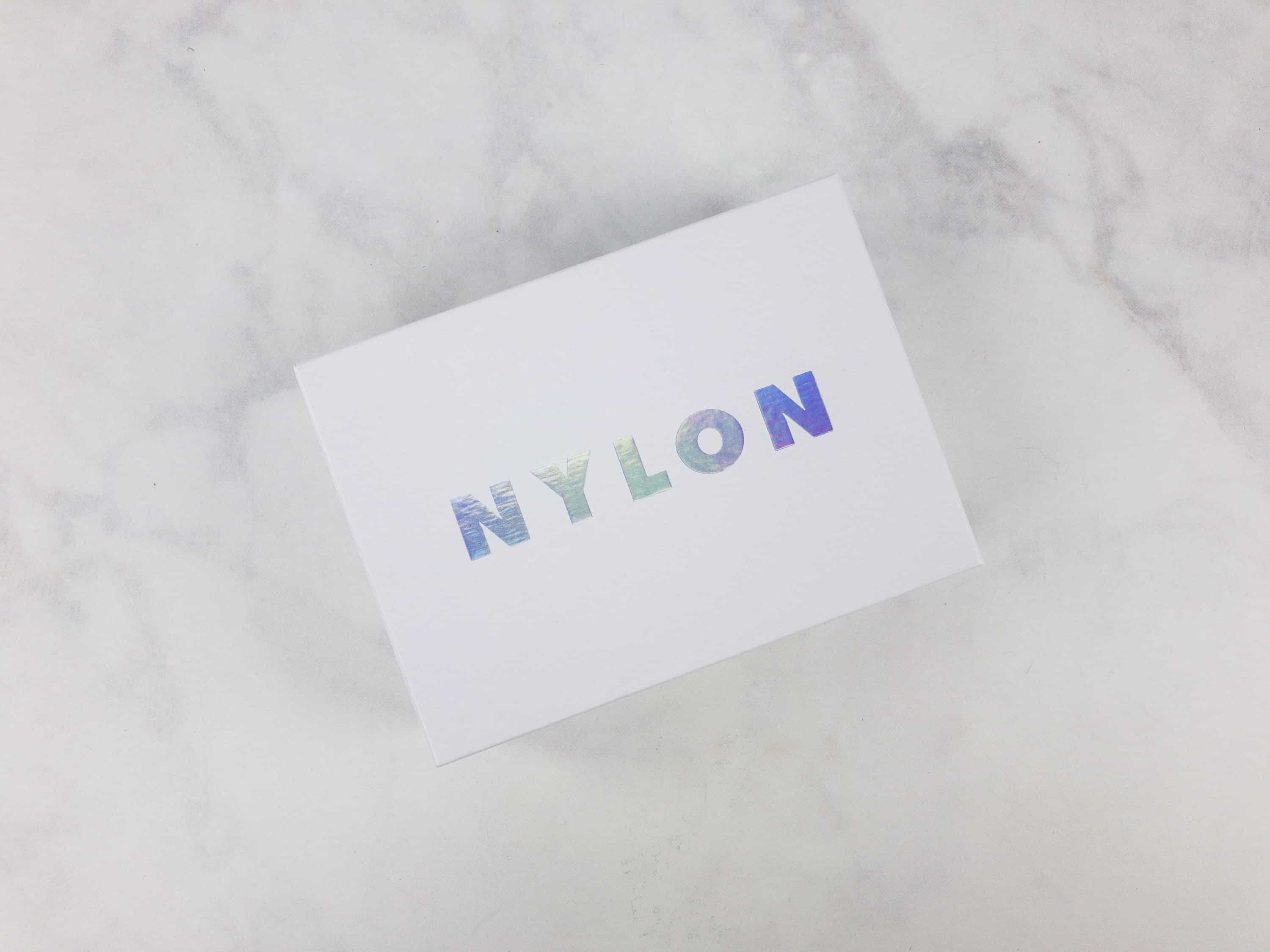 The Nylon Box is a monthly beauty subscription box from the editors of Nylon Magazine. For $19.99 per month, you'll get a box with 5-6 full and sample size  beauty and skin care products, small accessories, plus an exclusive access to exclusive NYLON online content.
A custom hot pink tissue paper covers the item inside. There was no info card this month.
DEAL:  Save $5 on your first box! Use coupon code FIRSTFIVE.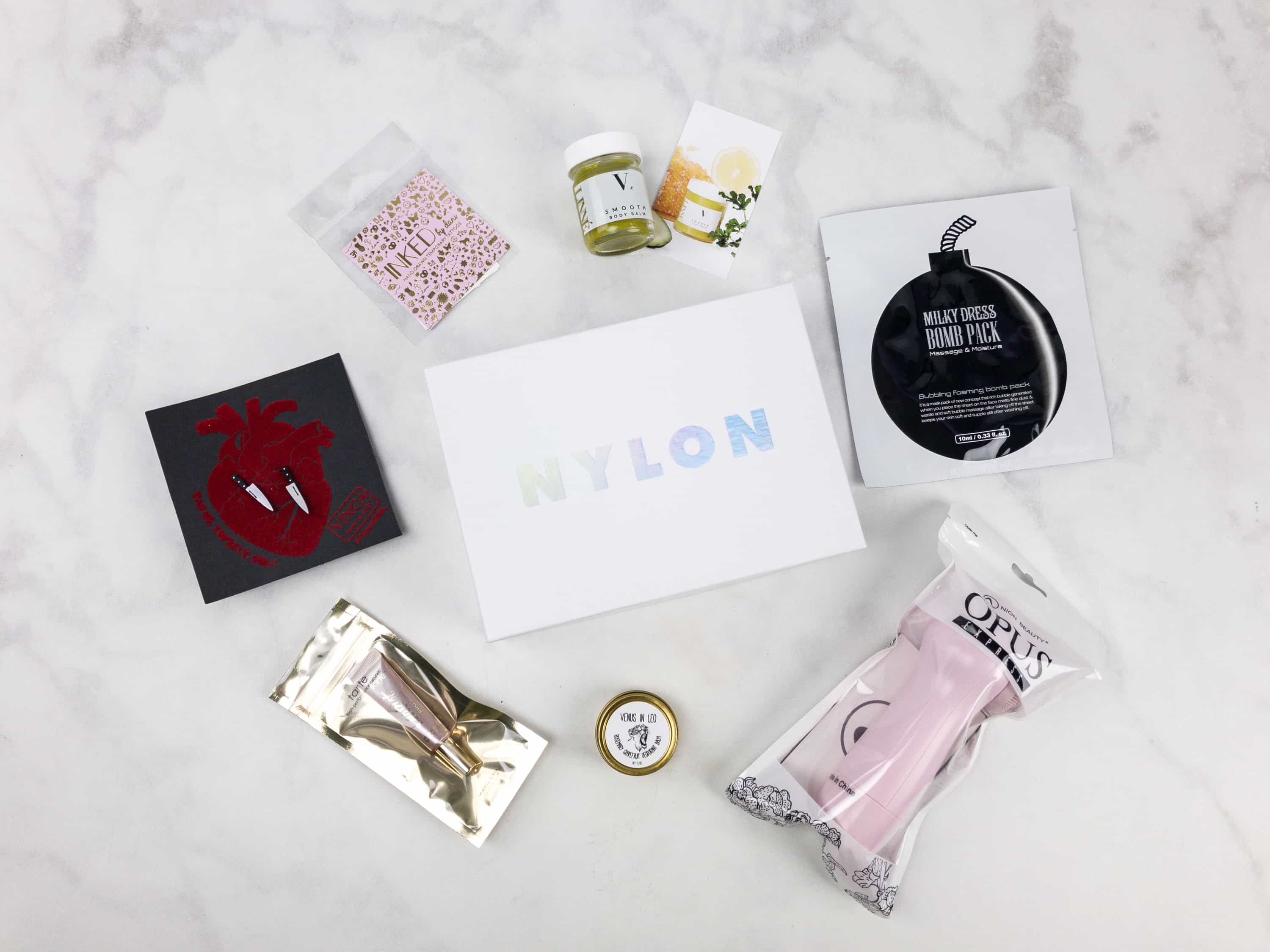 Everything in my October 2017 NYLON BOX!
MilkyDress Bomb Pack Bubbling Foaming Bomb Pack ($2) This is not your ordinary made-in-Korea facial mask! It "explodes" with bubbles when you put it on, thus the term "bomb pack." Those tiny bubbles help in dissolving dirt and cleaning the pores.
After washing off, my skin felt soft and supple. It doesn't have any fragrance either, which I liked. It's tingly and fun and I felt that my face was squeaky clean after!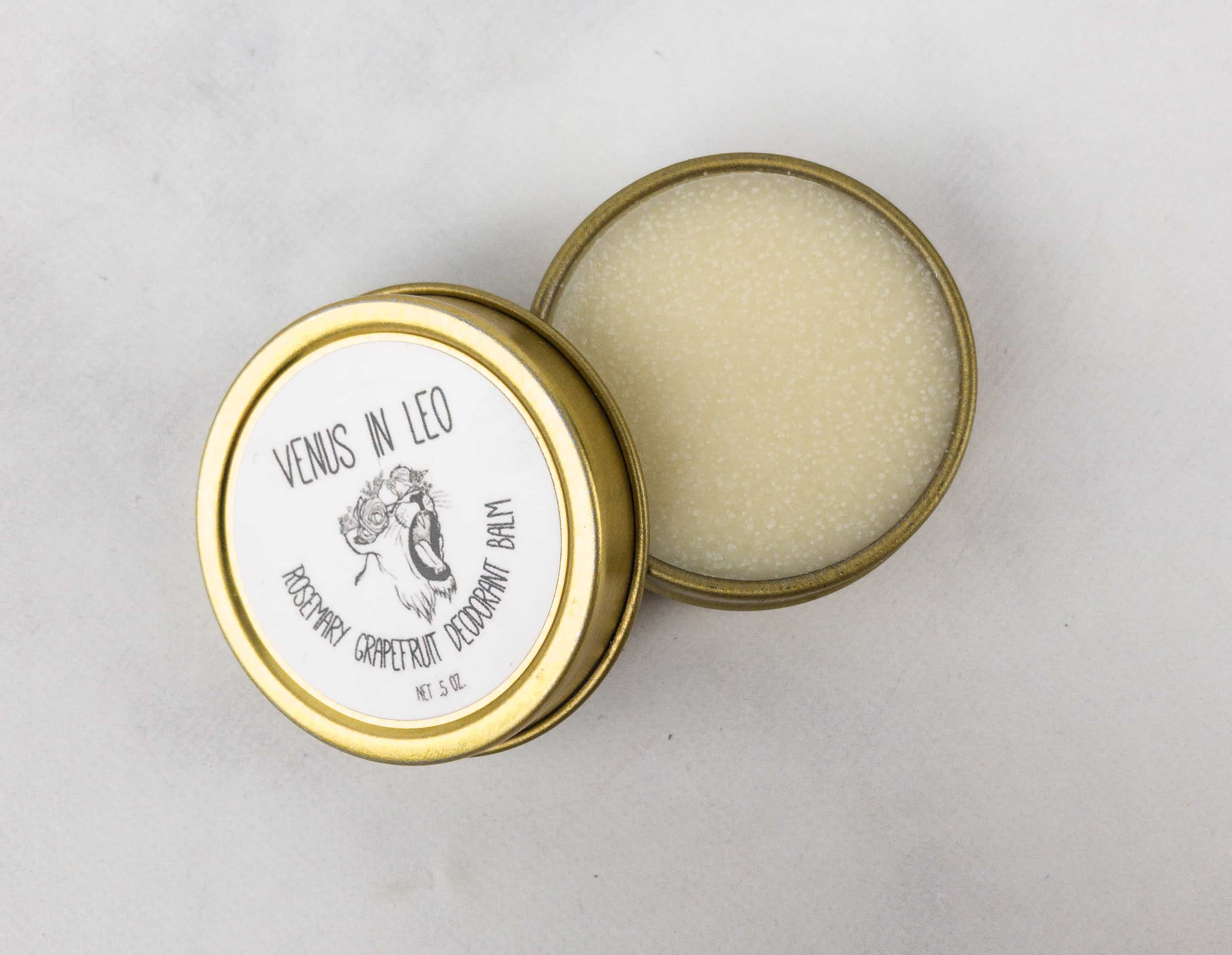 Venus in Leo Rosemary Grapefruit Deodorant Balm ($2.25) This is an all-natural deodorant balm made with organic coconut oil, raw shea nut butter, raw mango butter, organic raw cocoa nut butter, and aluminum free sodium bicarbonate. A note from the maker: if you are transitioning from a non-natural deodorant, you have to give your body some time to adjust. And it might mean you will need to reapply the balm every so often.
Me, not a fan. I prefer stick form. I just don't like getting my fingers goopy. I did like the scent and I thought it was great to include an Etsy-sourced natural choice.
Linne Botanicals Smooth Body Balm ($17) This luxurious all natural balm is an all-around moisturizer for the body. You can use it on your hands and feet, as well as the lips. It also helps in reducing inflammation.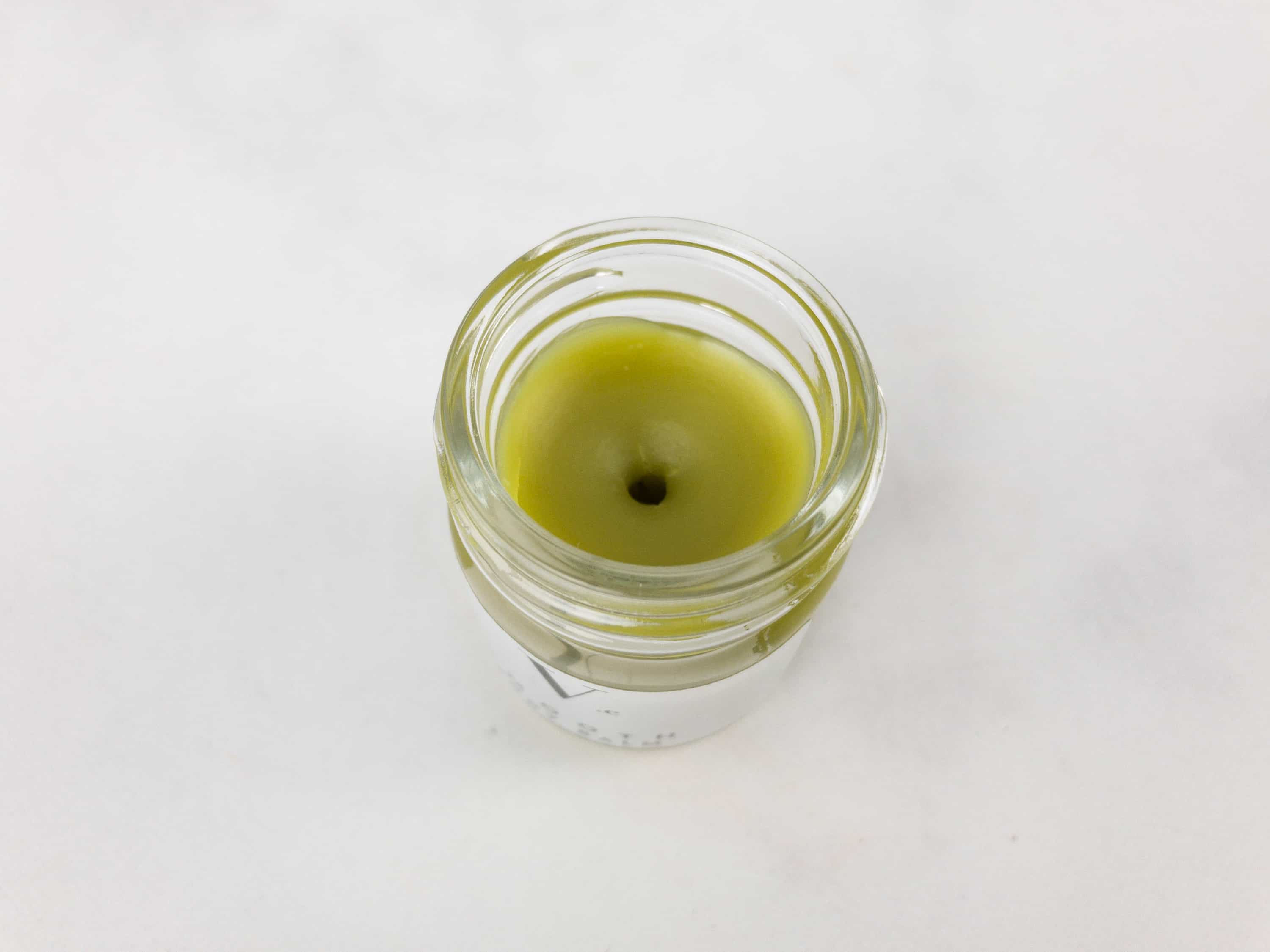 Ingredients are either organic or wild-harvested, including meadowfoam seed oil, beeswax, and avocado oil. Its delicious aroma comes from bergamot, palmarosa, and cypress.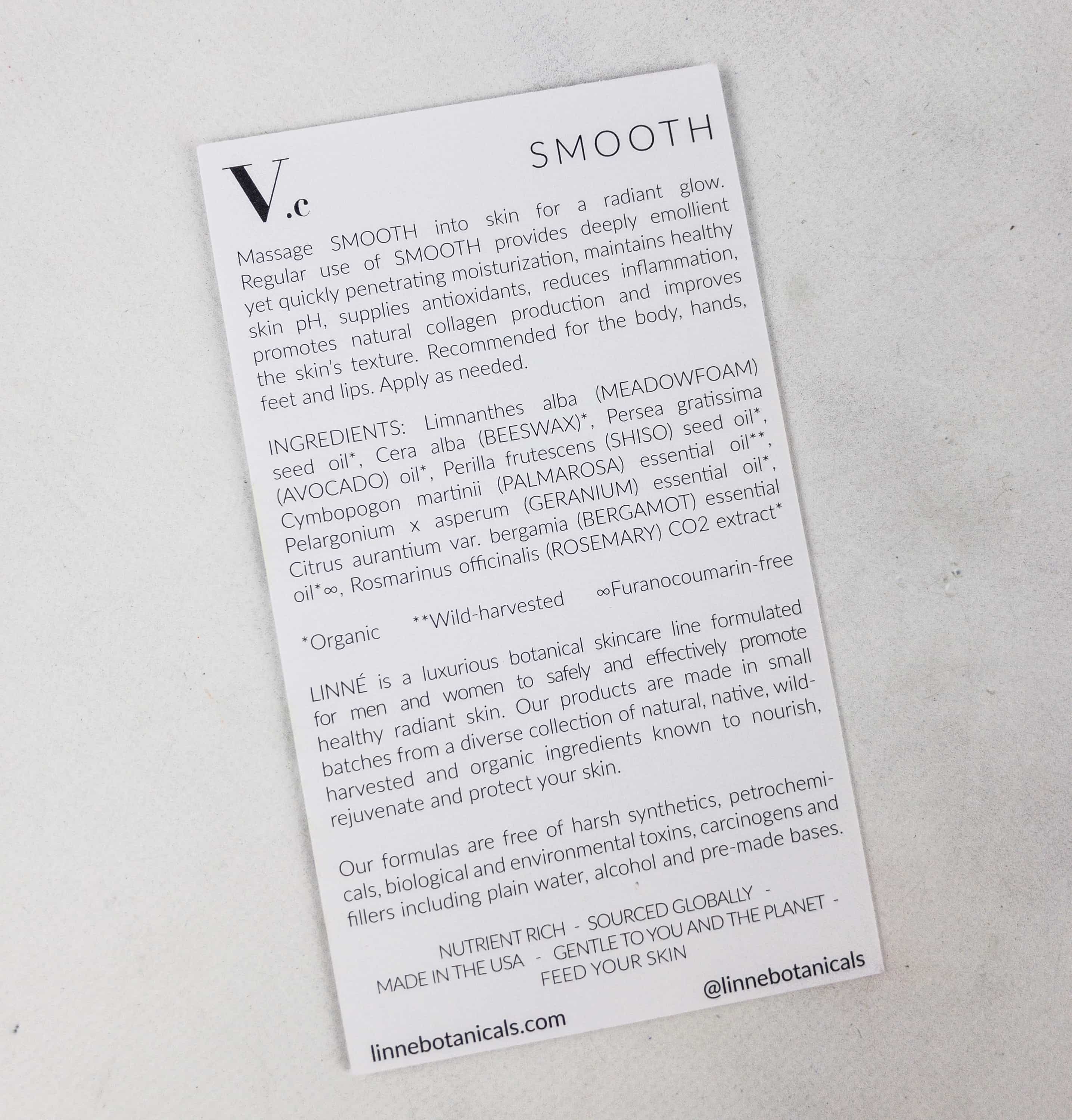 It came with a description card that provided us with more information regarding the balm.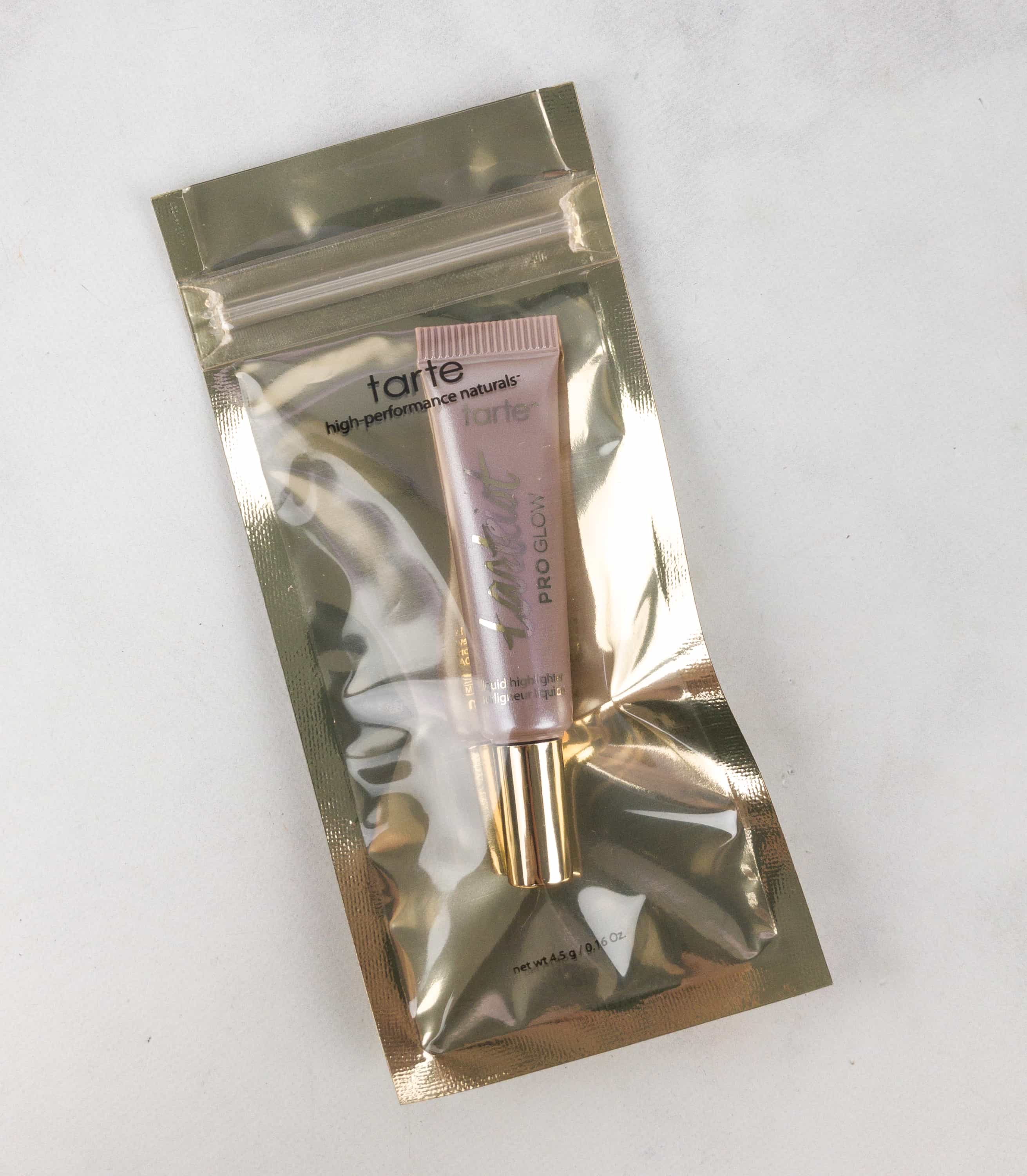 tarte PRO Glow Liquid Highlighter ($8.20) This highlighter has a creamy texture and it's really nice because you can build it from sheer to intense.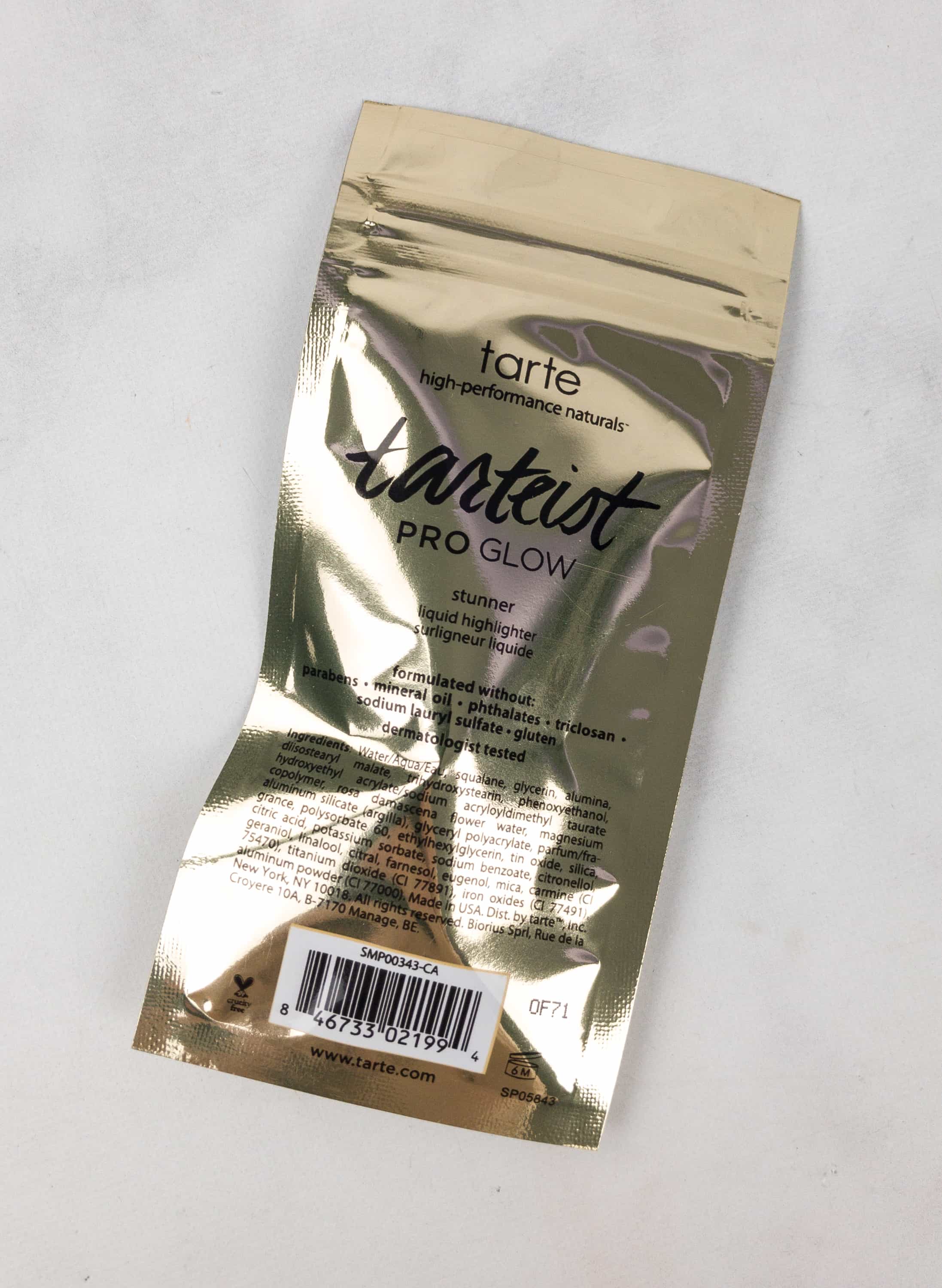 It can be blended with liquid foundation, but if you prefer a natural dewy glow it's better to wear it alone.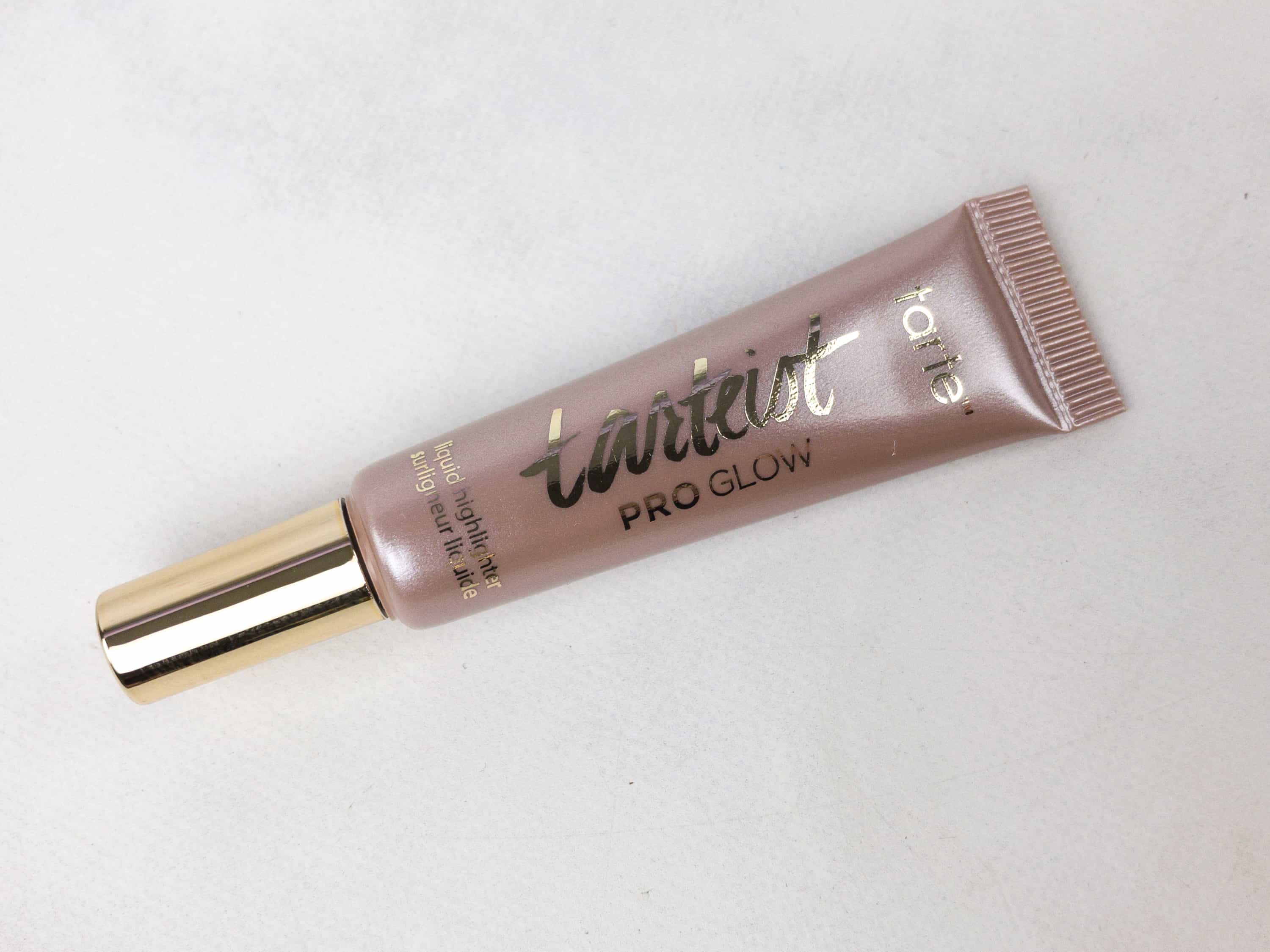 This highlighter is also infused with rose water to keep the skin hydrated.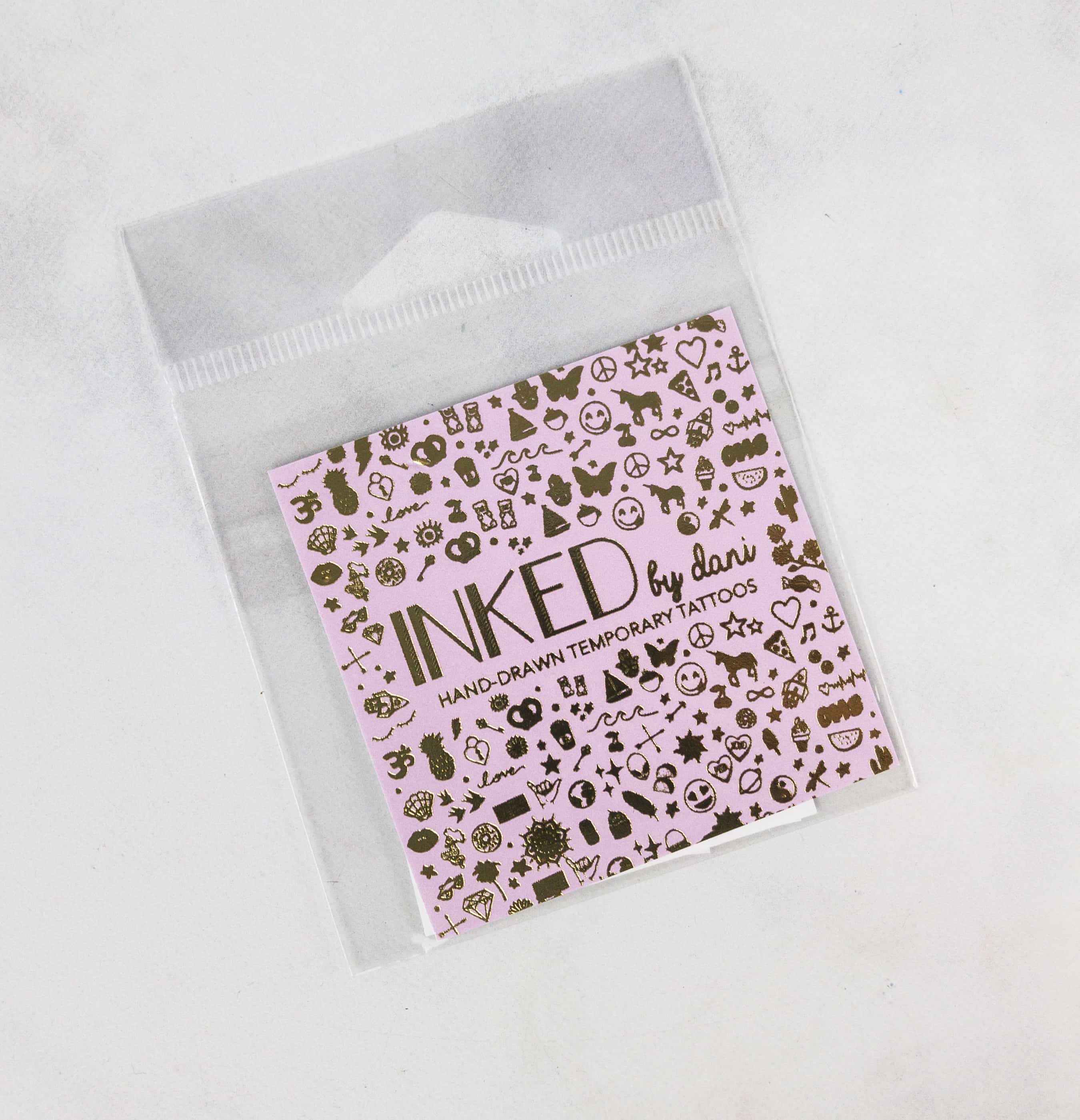 INKED by Dani Hand-drawn Temporary Tattoos ($1.50 each) Cuties!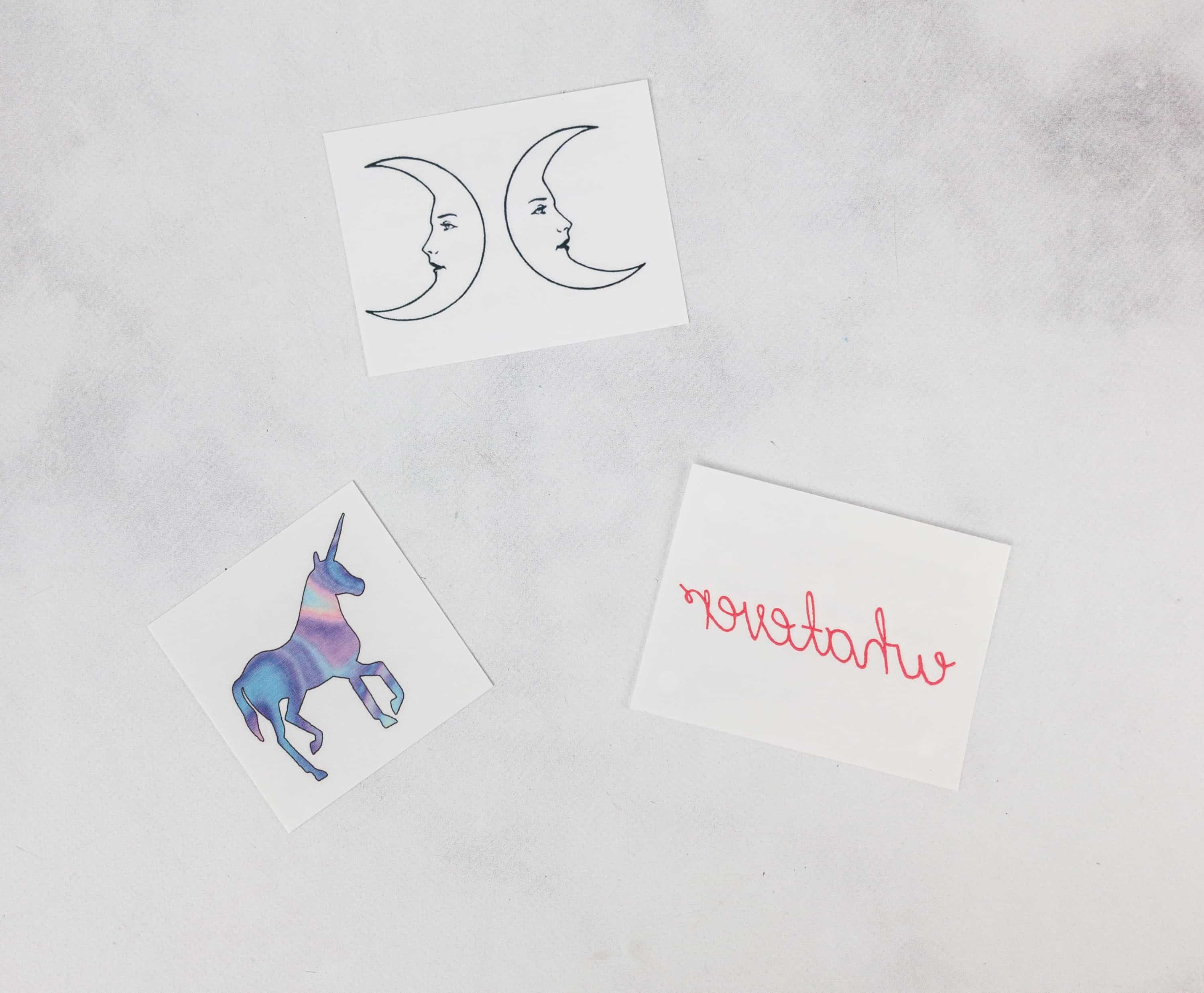 See that unicorn?! Love it.
Vinca Chef's Knife Acrylic Earrings ($17.95) This pair of earrings is perfect for Halloween. Best ever item!
Made of acrylic and securely fastened to a surgical steel post.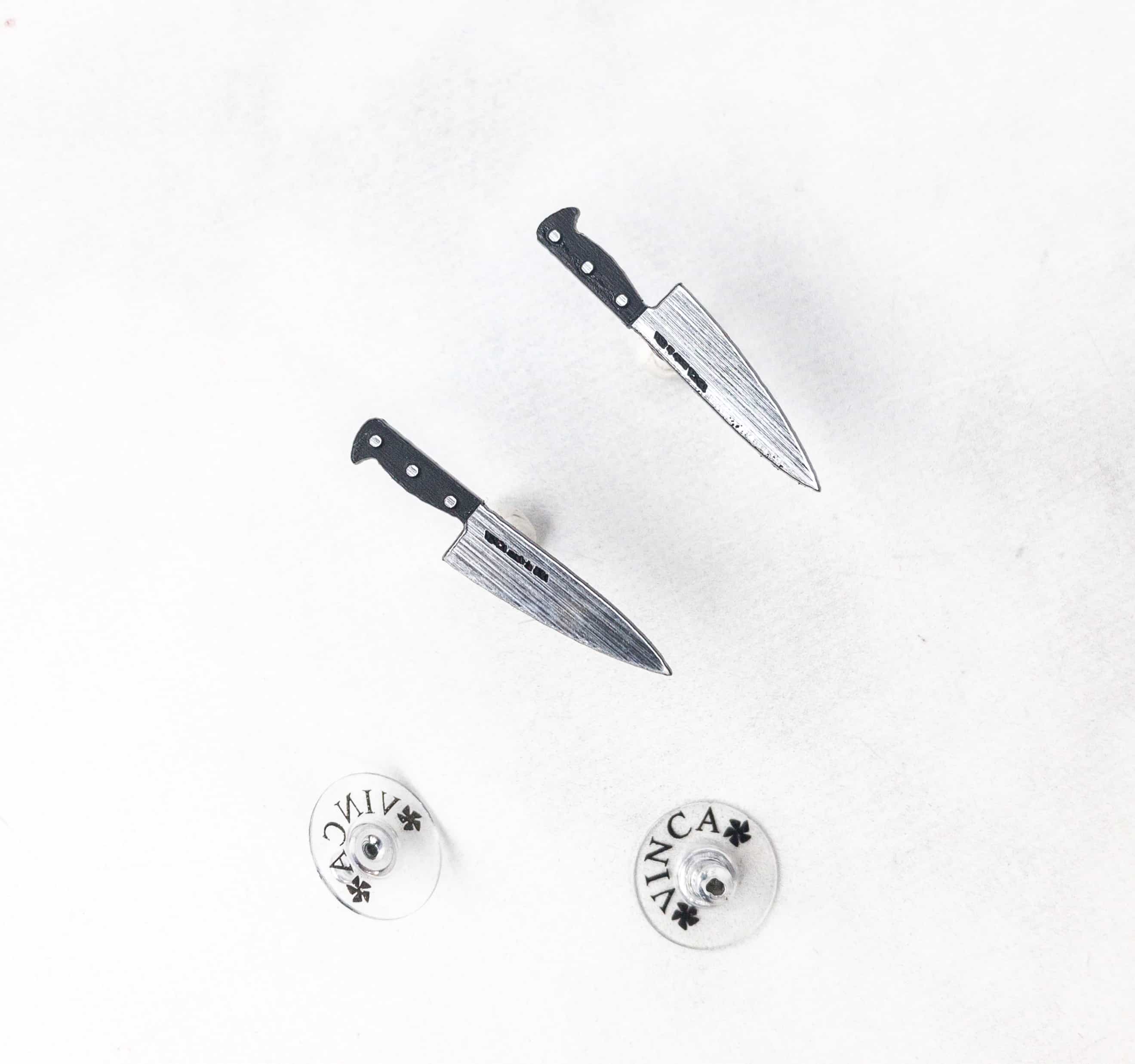 Each piece measures approximately an inch long. They look totally badass. New favorite earrings!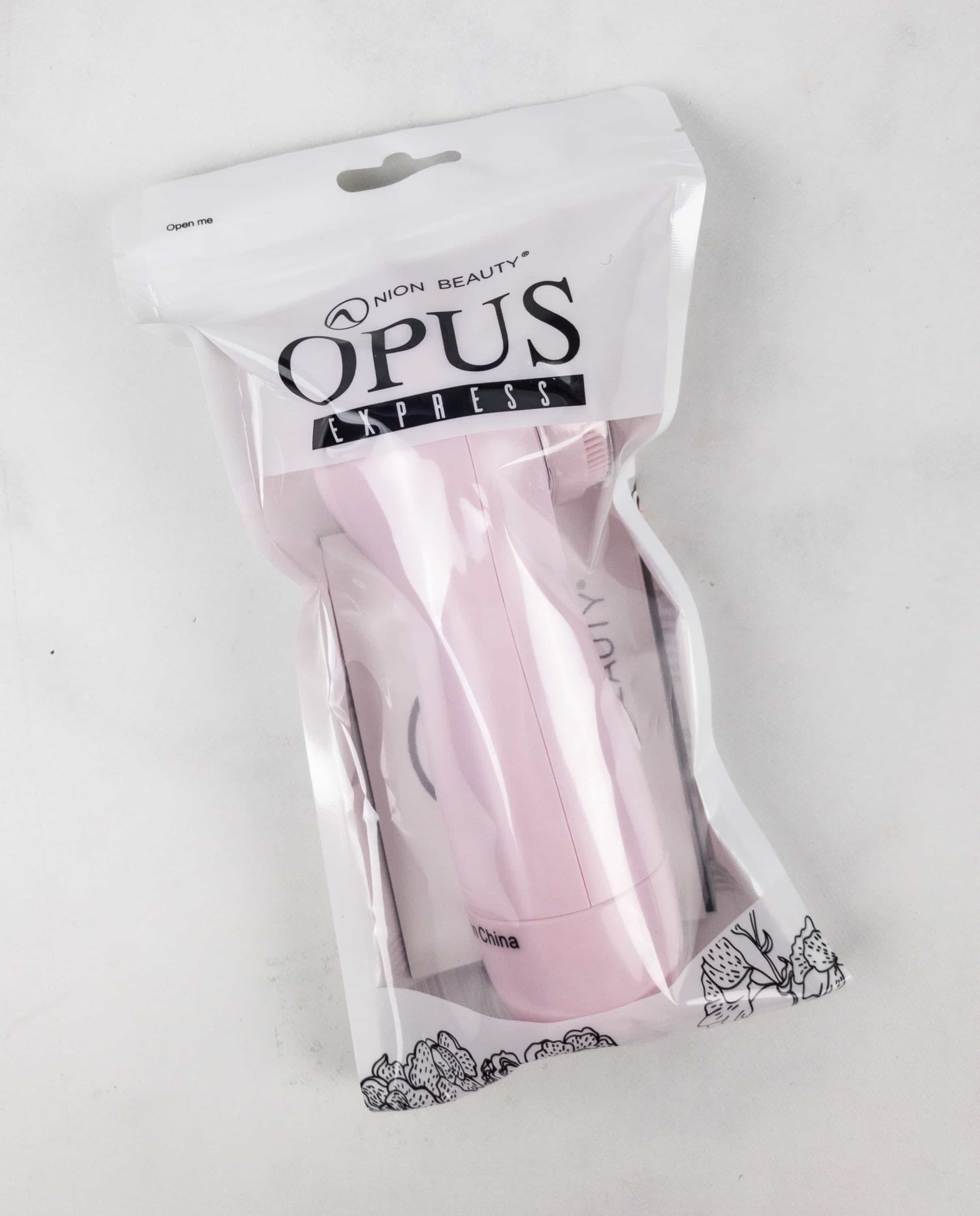 Nion Beauty Opus Express ($39) A cleansing face brush! For those who are not familiar, this innovative beauty gadget helps in breaking up dirt and dead skin cells on the surface of the skin.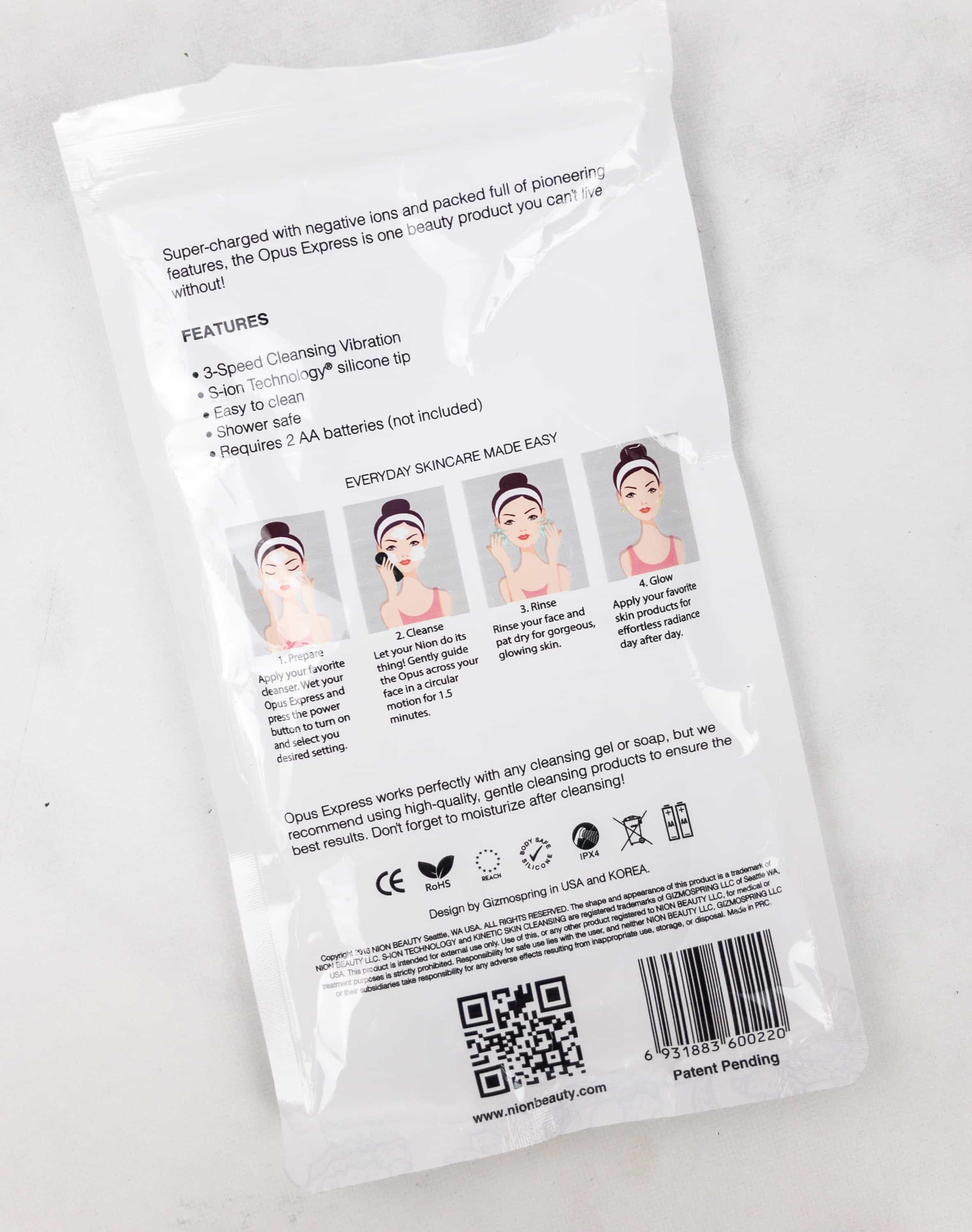 It features a 3-Speed "Kinetic Skin Cleansing Vibration and a S-ion Technology" silicone tip. At the back of its packaging, there are instructions on how to use it.
Easy to hold and safe to use either in the shower or bath. It needs batteries to operate, but those were not included in the package.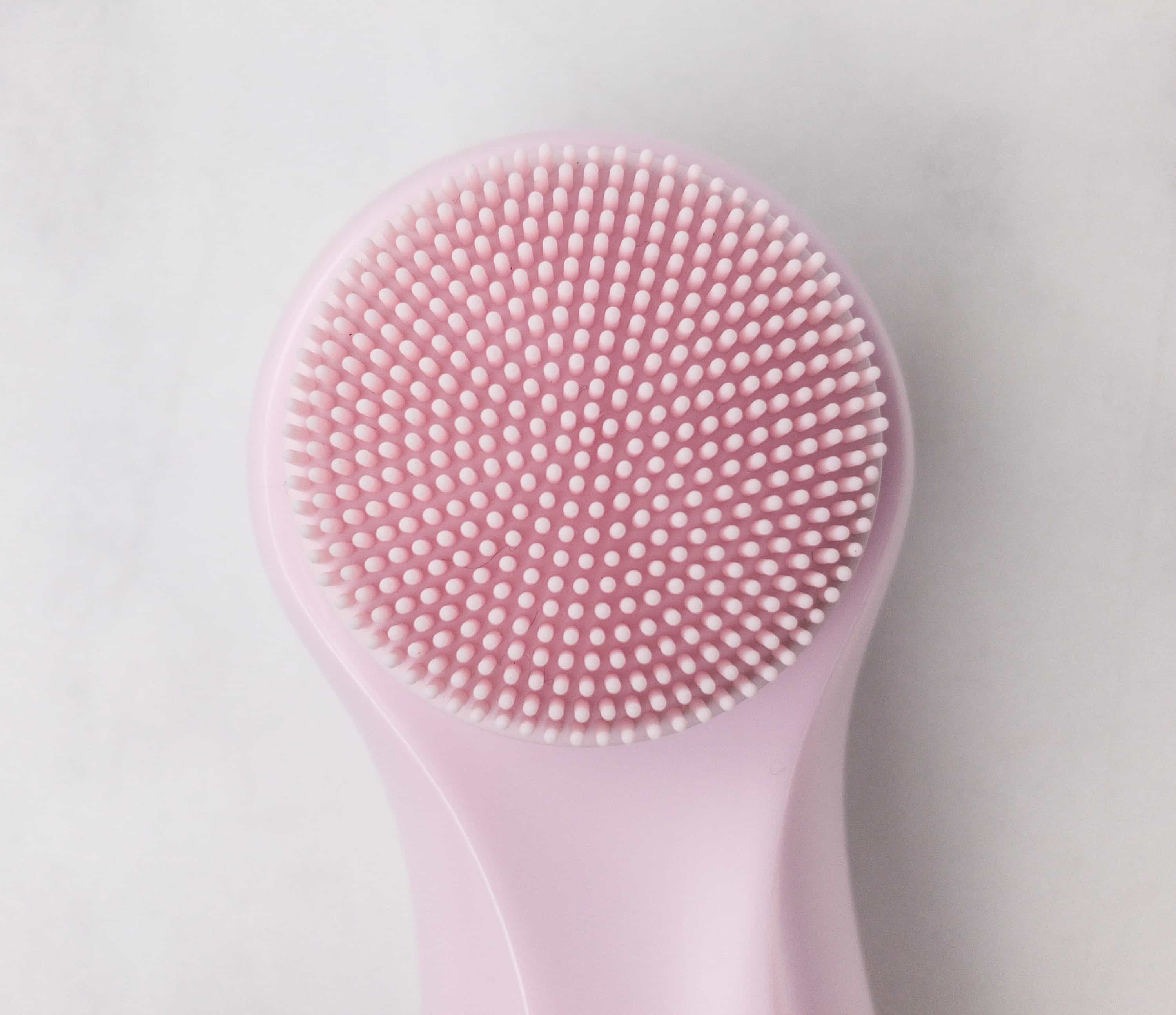 See those tiny bristles? They massage the skin to help remove the impurities that cause breakouts and other skin issues. This is so useful especially if you wear makeup often.
You can also optimize your experience by choosing the speed you prefer. All you need to do is to click the button on the handle.
This is a fun item, but overvalued. I think it's a good way to try out if you'll actually use a facial brush consistently, then go for a Foreo.
The included info card contains pretty much the same thing as the packaging.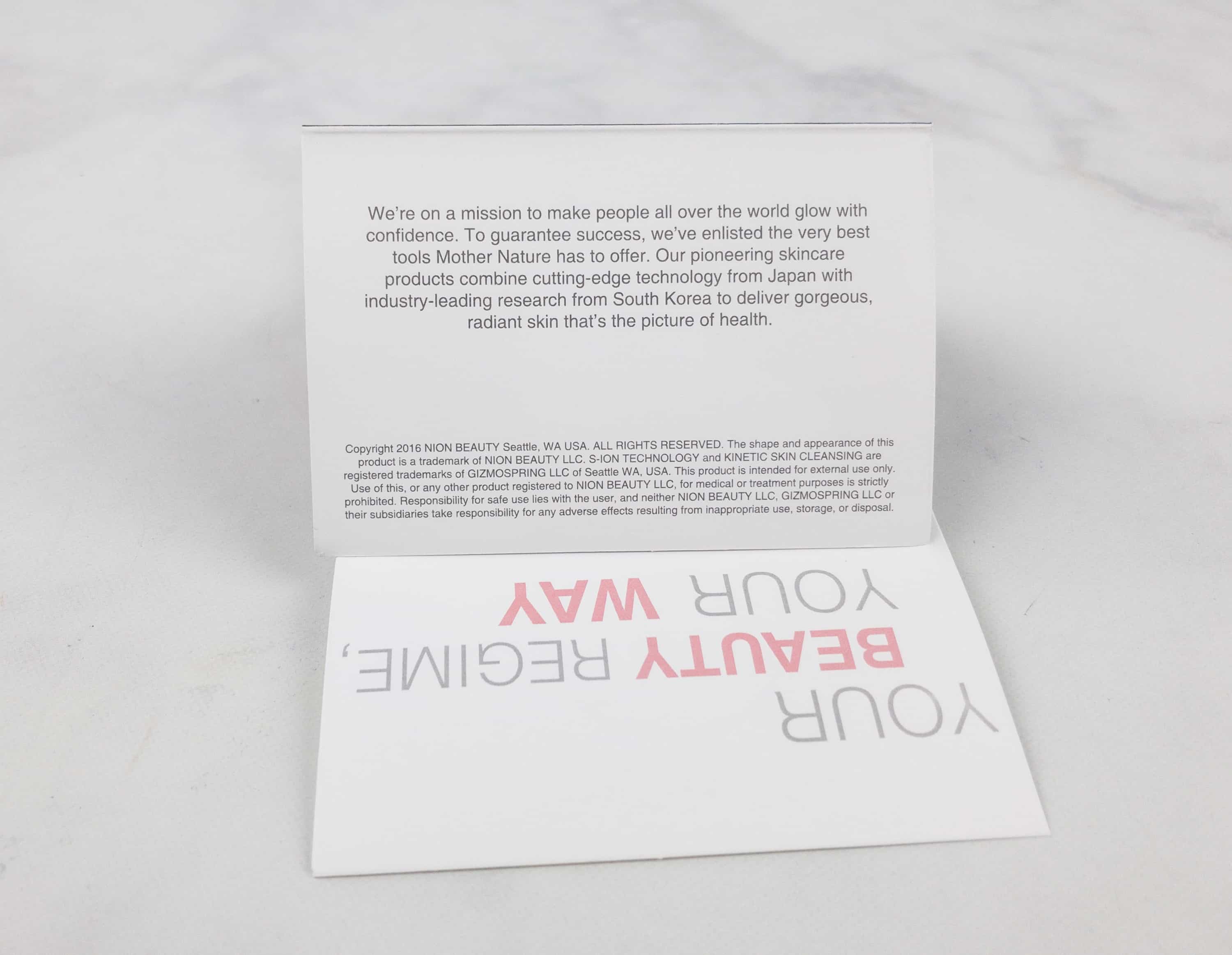 I loved the knife earrings this month! The value of this month's box is around $90, but I think that's about $30 too high – the brush isn't really that great quality to garner a $39 price tag. Still for what I paid, I think this box is totally worth it – especially if I'm going to get rad accessories like my new earrings. And fwiw, yes you can sleep in them!
In case you're wondering why you're not seeing any photos of Nylon Magazine October 2017 issue, it's because they discontinued the print edition and they transitioned to an all digital platform (while firing their entire staff…).