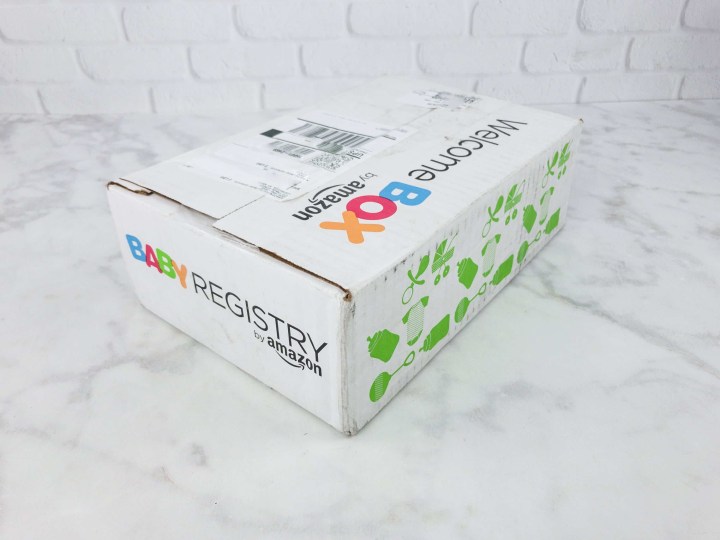 Amazon Prime members can score a FREE Amazon Baby Registry Welcome Box from Amazon's ultimate Baby Registry with loads of free full and deluxe size samples!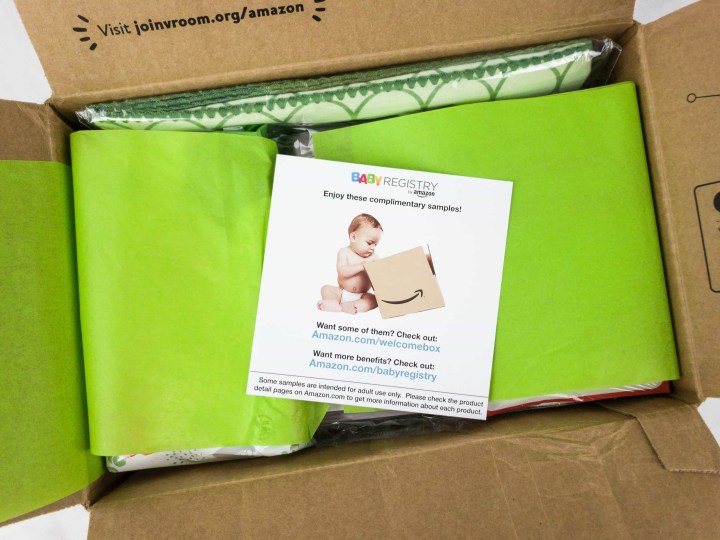 Getting a free Amazon Baby Box is super easy! Amazon Prime or Amazon Family members just need create a Baby Registry, and make sure to add $10+ items from every category (or mark the category as complete) in your registry. After that, you just need purchase at least $10 from the Amazon Baby Registry, and you're good to go. You should be receiving your free Amazon Baby Box in a few days.
You can check out our full guide on How to get the FREE Amazon Baby Box here.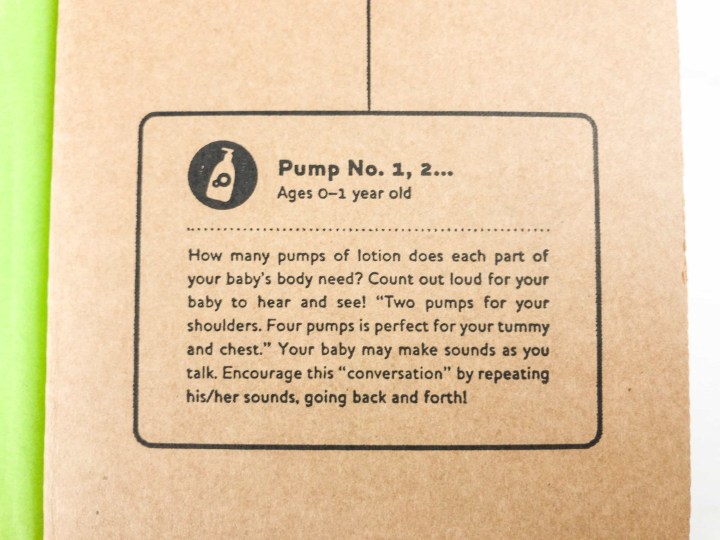 The box itself has fun parenting tips.
You can update your registry from any device, anywhere, using the Amazon App. I haven't tried that but I need only one thing for my next baby – a new highchair (the old one has seen better days!).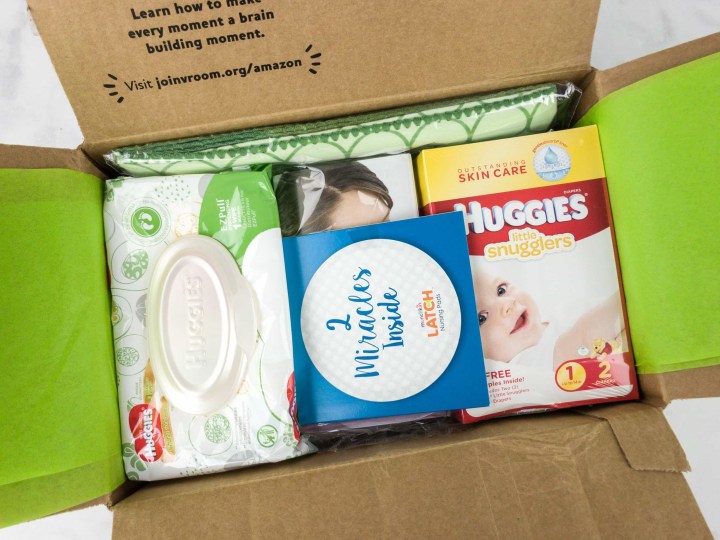 The box is packed with sample goodies!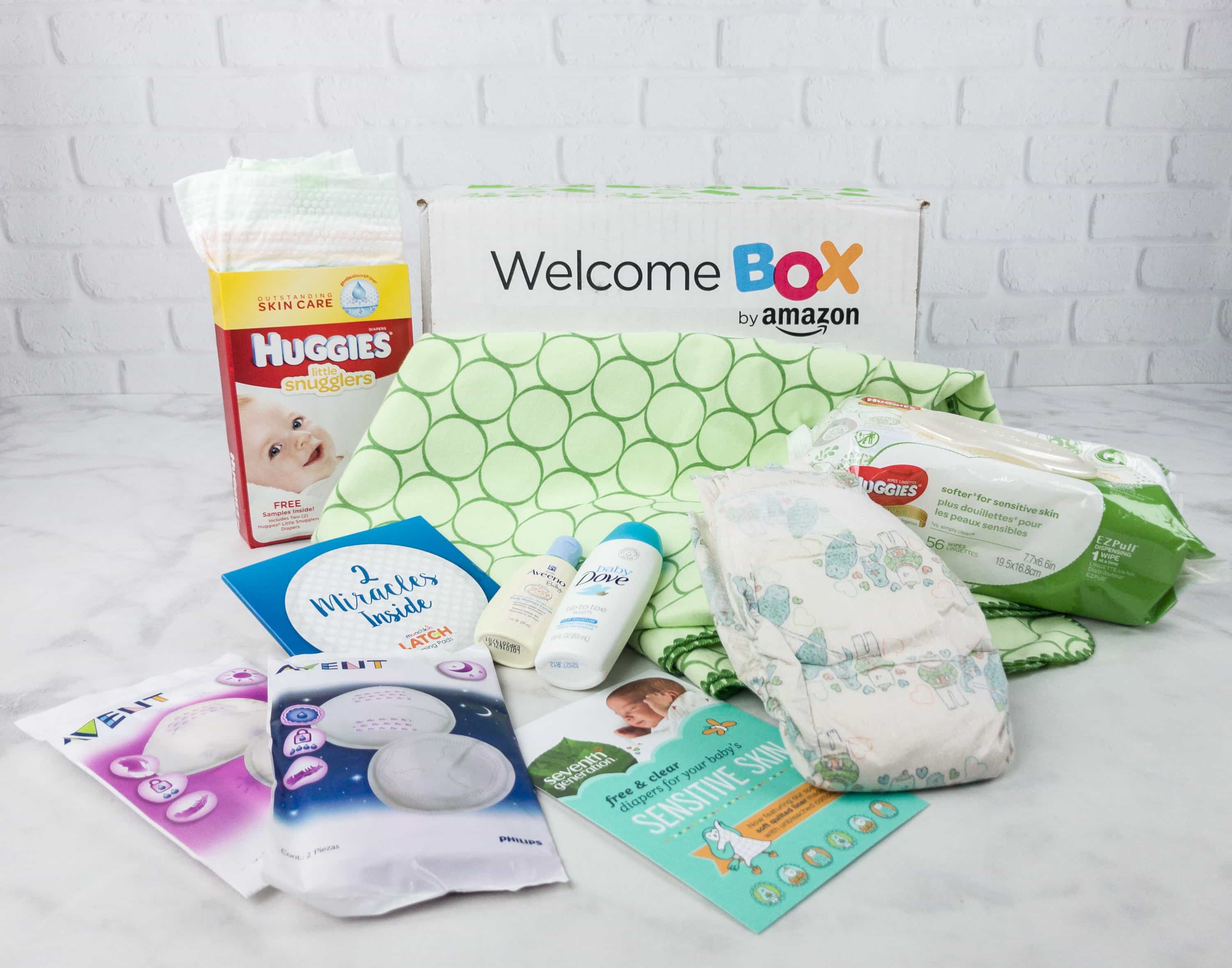 Everything in my Amazon Baby Welcome Box!
Munchkin Latch Miracle Nursing Pads ($0.33)
These stick on nursing pads are adjustable and super thin – they use a polymer to keep moisture away!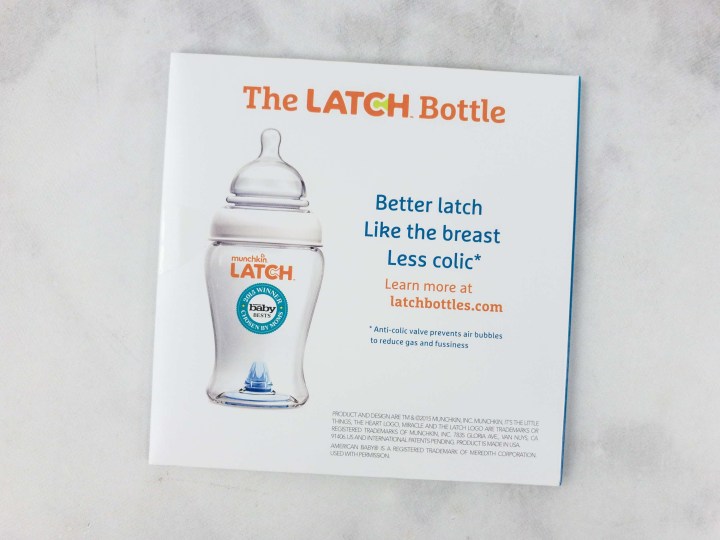 There was a card advertising their bottle. But no bottle!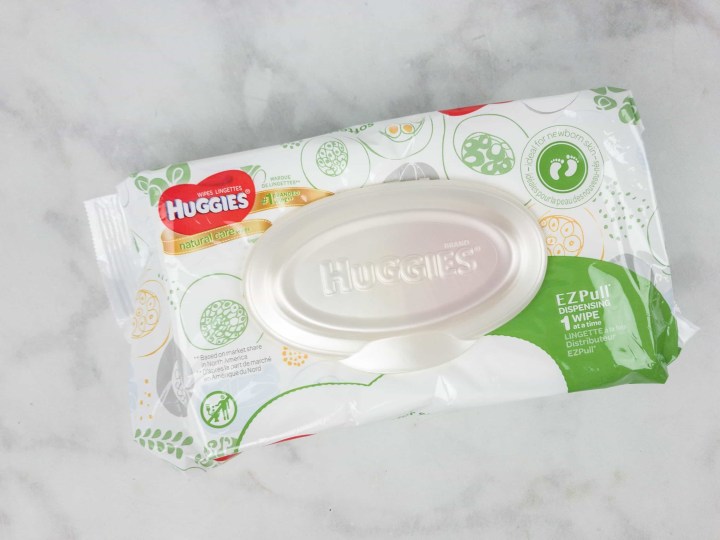 Huggies Natural Care Easy Pull Dispensing Wipe ($1.68)
I have used these before – very thick and cottony, moist without being too wet, and uses natural ingredients. Score!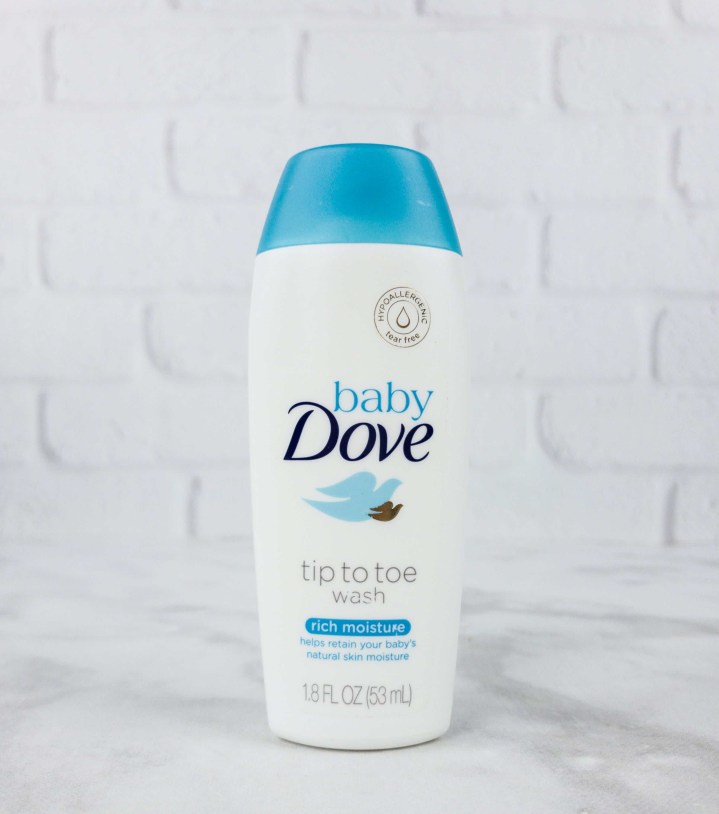 Baby Dove Tip To Toe Wash ($0.72) With baby number 3 I completely forgot to get any baby wash so this was a welcome inclusion.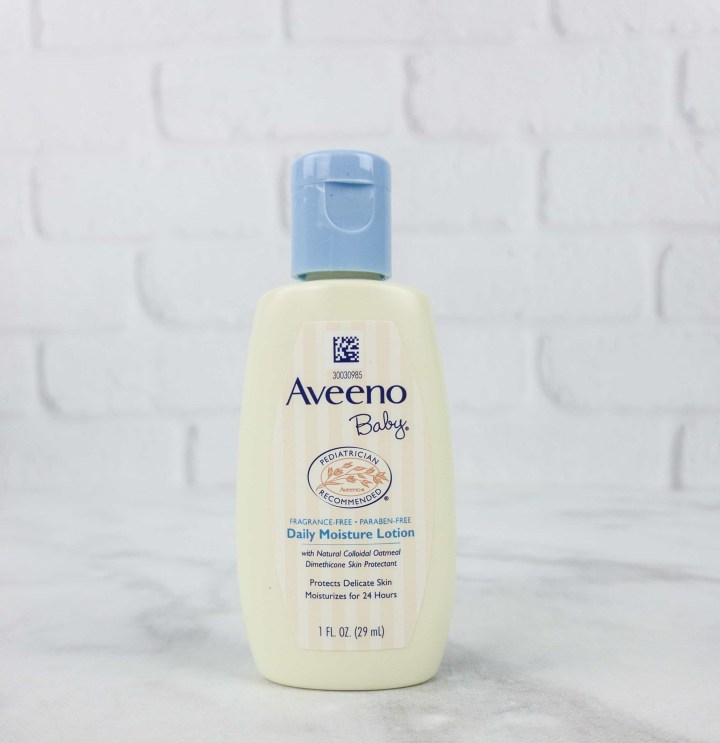 Aveeno Baby Daily Moisture Lotion ($0.46) And so is this fragrance- and paraben-free moisturizer! Love Aveeno Baby!
Swaddle Designs Ultimate Swaddle Cotton Flannel Blanket ($19.99)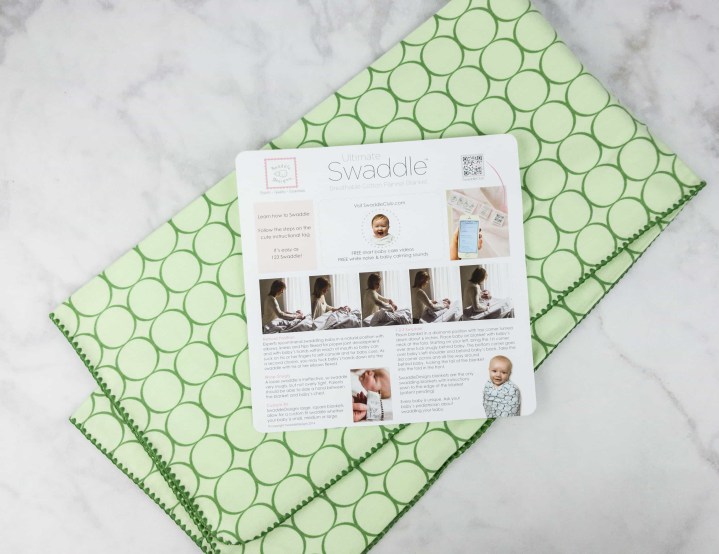 The box included an entire swaddle blanket!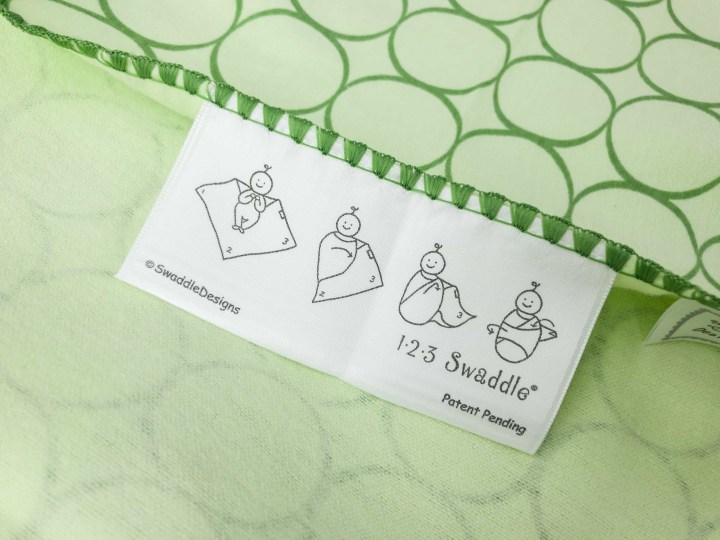 There's even a reminder on the tag how to get the job done.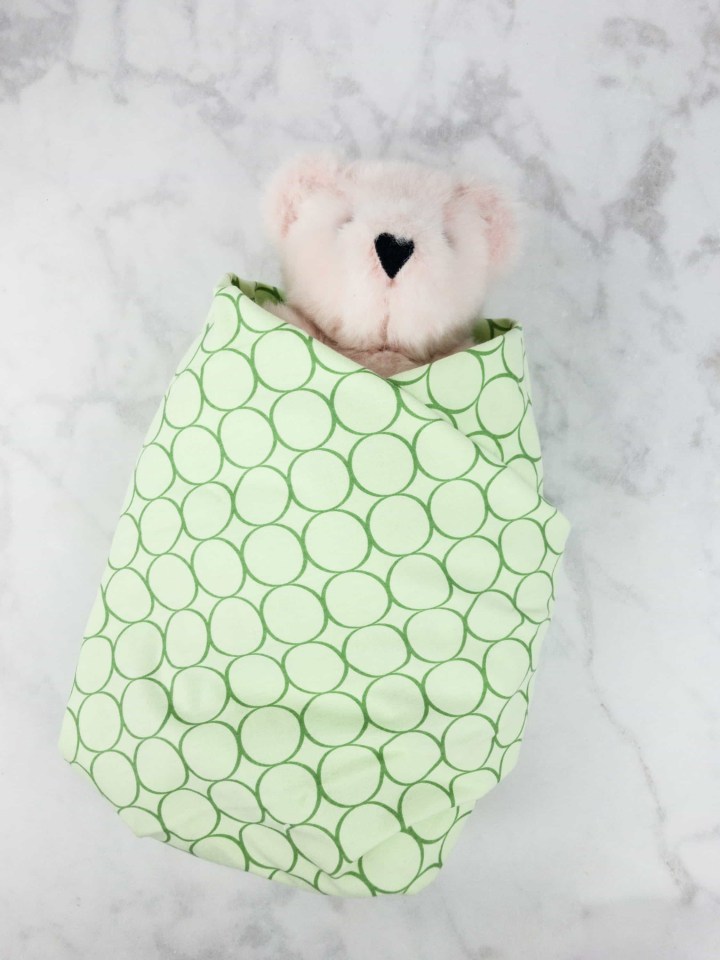 My husband is a swaddle/burrito master!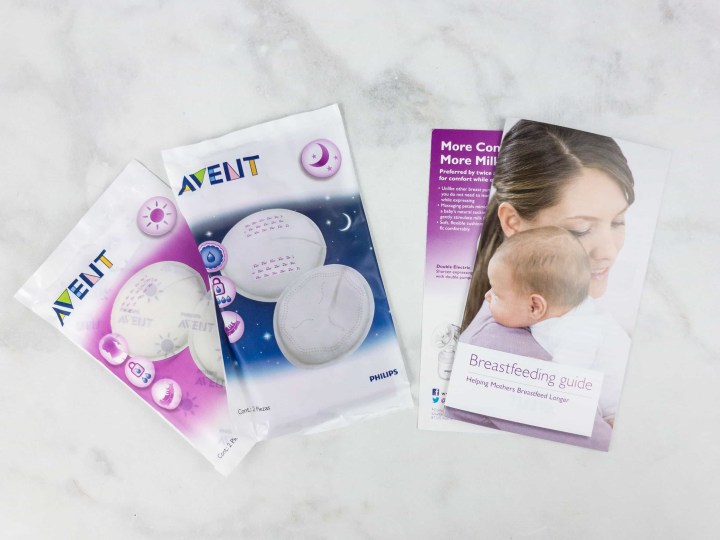 Philips Avent Disposable Breast Pads ($1.23) even more breast pads to try out. I like that there was a variety – you get enough to sample if you need them and you can figure your favorite out easily.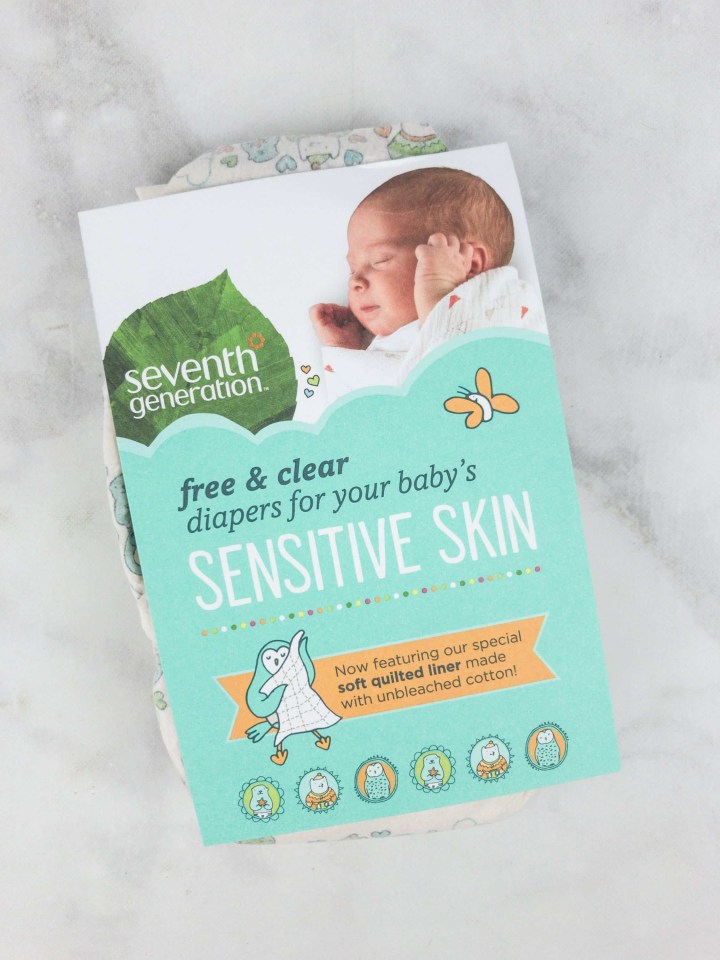 Seventh Generation Free & Clear Sensitive Skin Diaper ($0.66) I wish the size was on the card for these – I think it was a size 1.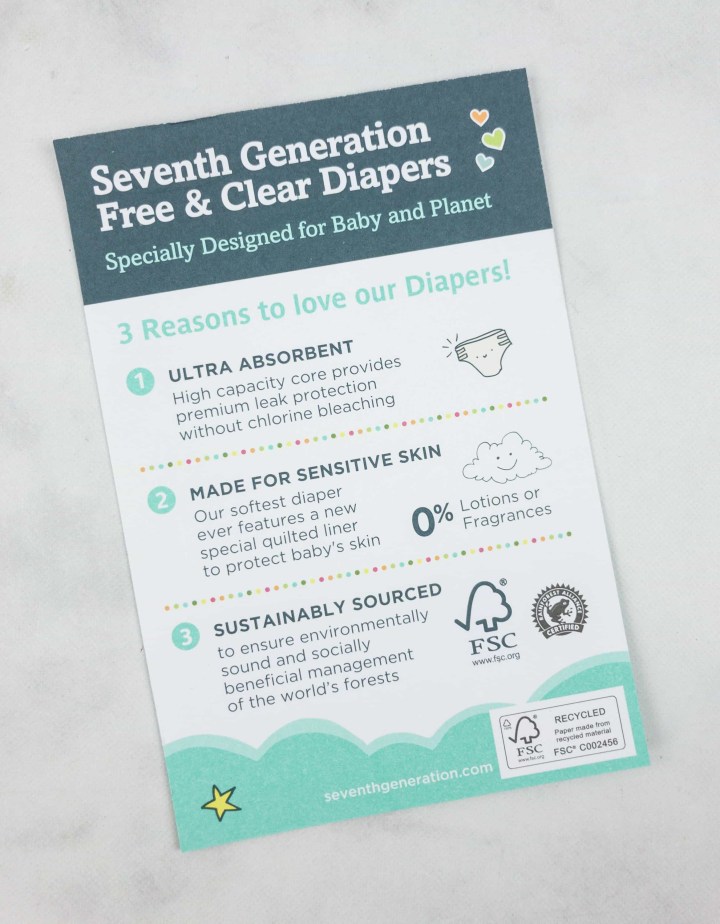 Thee green diapers are said to be good for baby and the planet.
You'll get two of them to test out, at least in this box variation.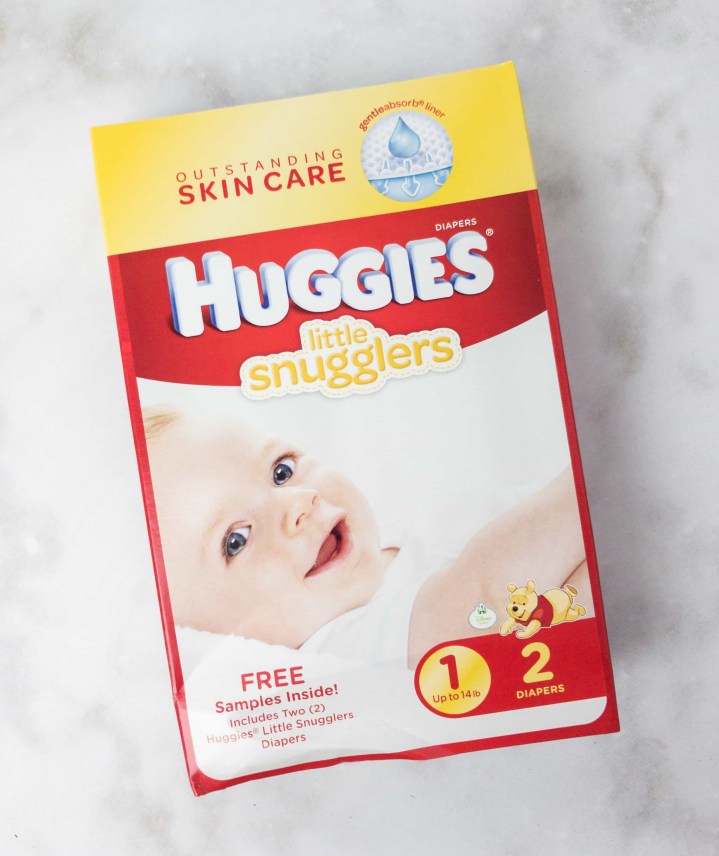 Huggies Little Snugglers Diapers ($0.42)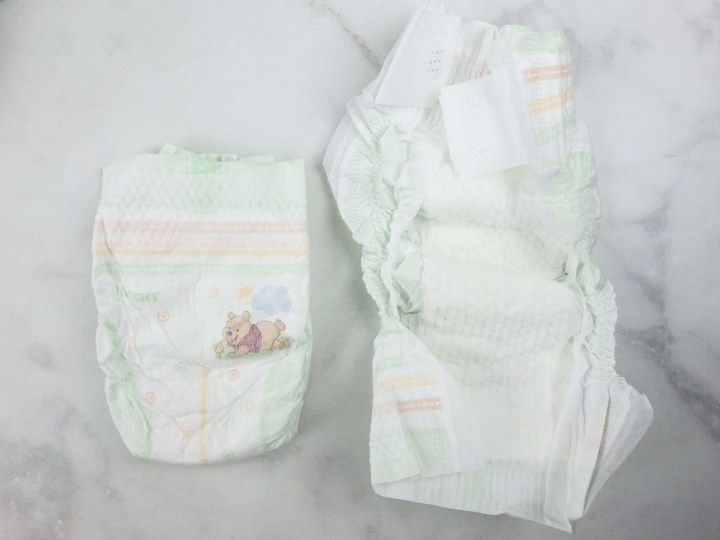 Chances are you'll try out Huggies or Pampers in the hospital if you birth your baby there. I have always liked the soft feel of huggies and that little yellow stripe turns color when it's wet, thus ending the constant questions about the matter.
This was a really nice kit for being totally free – and I loved that they snuck in an entire swaddle blanket! The total value of the box was about $25 – and I got it absolutely free!