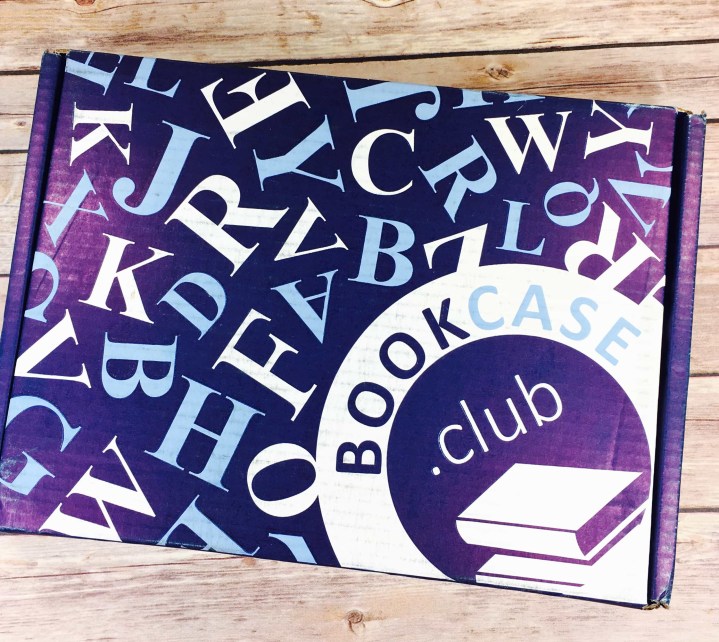 BookCase.Club is a one stop monthly subscription service for book lovers. Each month, you'll receive 2 books curated for one of eight genres. For the Read to Me Case (children's picture books), you'll receive four books! With each new subscription, a book is donated to Books for Keeps in Athens, GA. This is an inexpensive book subscription – less than $15 including shipping per month! Subscriptions are available in 1, 3, 6, or 12-month terms and each one will automatically renew until you cancel. Gift subscriptions are also available.
Select your genre when you sign up. You can change the genre each month, but make sure to log in by the 10th to ensure your choice. If you have a multi-month subscription you will need to shoot them an email to switch. This month I am reviewing the "Booking for Love Case."
DEAL: Save 15% on your subscription! Use coupon code HelloSub.
My books were wrapped in Bookcase.Club branded paper.
I received one hardback and one paperback book this month!
NOTE: All prices are the current selling price (not list price) on Amazon on the day of the review.
Twice in a Lifetime by Dorothy Garlock ($26.99 list price, no longer available in hardback with the exception of large print, which is $36.99) I was discussing books with a friend the other day and she was looking for one with a happy ending so I am going to see if she would like to read this one, which features a widow finding love again with an adrenaline junkie.
Clara Sinclair has learned to live one lonely day at a time. It was the only way she managed to survive her husband's death in World War II and raise their young son alone. But now she's at a loss as to how to handle the defiant teenager he has become, even as she struggles to keep her family financially afloat. She's fresh out of ways to turn her luck around-until a daring stranger's unexpected kindness sparks hope she hasn't felt in a long time…

Drake McCoy lives for risk, speed, and putting his incredible drag racing skills to the test. One night in this quiet rural town is all he needs to win a big score and be on his way . . . until he meets Clara. Drawn in by her quiet strength and her beauty, Drake is tempted to become someone he never imagined-a family man.

But a vicious and unseen enemy is closing in fast, throwing Drake and Clara's fragile future into a dangerous tailspin. Can their love survive?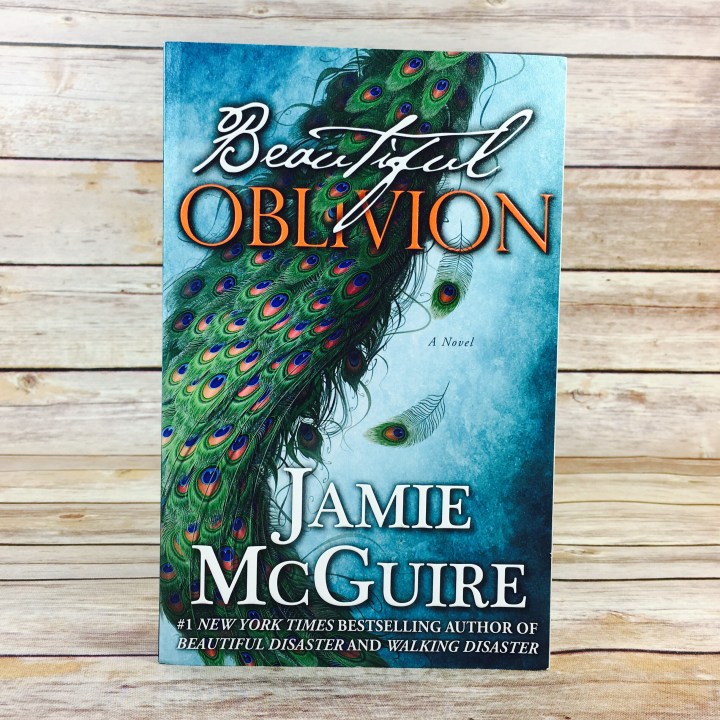 Beautiful Oblivion by Jamie McGuire ($10.32) is book 1 of 5 in The Maddox Brothers series. Can this bad boy be tamed by an independent woman who has held her own since high school?
Fiercely independent Camille "Cami" Camlin gladly moved on from her childhood before it was over. She has held down a job since before she could drive, and moved into her own apartment after her freshman year of college. Now tending bar at The Red Door, Cami doesn't have time for much else besides work and classes, until a trip to see her boyfriend is cancelled, leaving her with a first weekend off in almost a year.

Trenton Maddox was the king of Eastern State University, dating co-eds before he even graduated high school. His friends wanted to be him, and women wanted to tame him, but after a tragic accident turned his world upside down, Trenton leaves campus to come to grips with the crushing guilt.

Eighteen months later, Trenton is living at home with his widower father, and works full-time at a local tattoo parlor to help with the bills. Just when he thinks his life is returning to normal, he notices Cami sitting alone at a table at The Red.

As the baby sister of four rowdy brothers, Cami believes she'll have no problem keeping her new friendship with Trenton Maddox strictly platonic. But when a Maddox boy falls in love, he loves forever—even if she is the only reason their already broken family could fall apart.
This month was all about bad boys and the women who love them! I love that BookCase.Club sends picks that are highly rated, both on Amazon and Goodreads, and although the value of one of the books was hard to pin down it was definitely worth more than the price paid for the subscription. BookCase.Club sends books that are usually a few years old but most of them have been new to me!
What did you think of this month's choices? Have you tried any of the BookCase Club subscriptions?