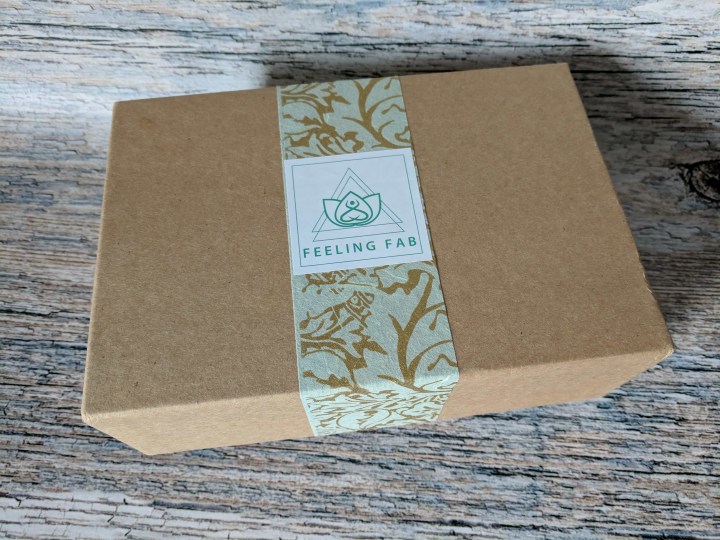 Feeling Fab Box is a monthly wellness and self-care box for enhancing mind, body and spirit journey. For $28.99 + shipping, you'll receive tools to build a routine of mindful living and holistic self-care. You will get a selection of 5-6 Items that will range from ethically sourced body-care rituals, yoga and mediation accessories and healthy treats. It is a wellness box designed to help you look good and feel fab! And the box is so pretty.
DEAL: Get 15% off your first box! Use coupon code HELLO.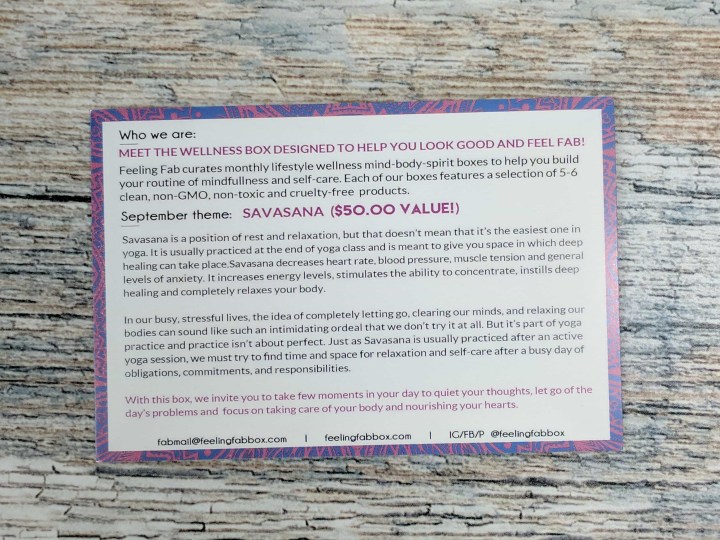 September's theme is Savasana, an asana of rest and relaxation, one of the hardest position to fully understand and do in yoga. It is usually the last position in a yoga class, a moment to let go, clearing our mains, and relaxing our bodies. This month's box invites us to take few moments to quiet our thought, let go of the day's problems and focus on taking care of our body and nourishing our hearts.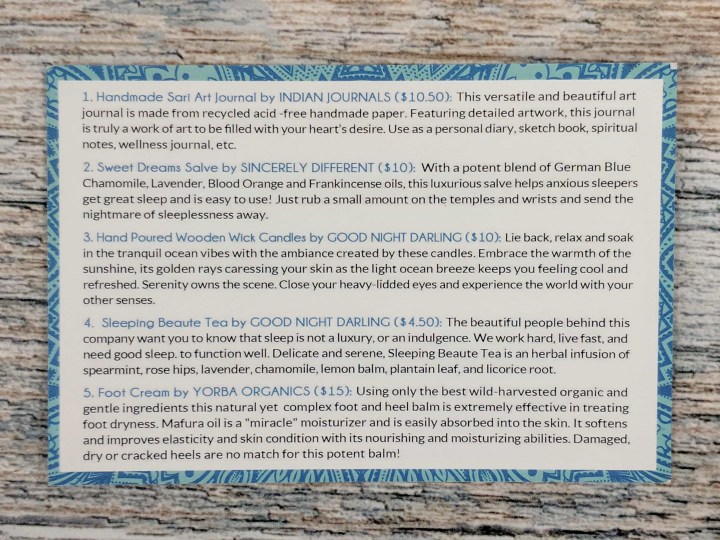 On the back side of the info card, you have a list of all the items and what they are use for!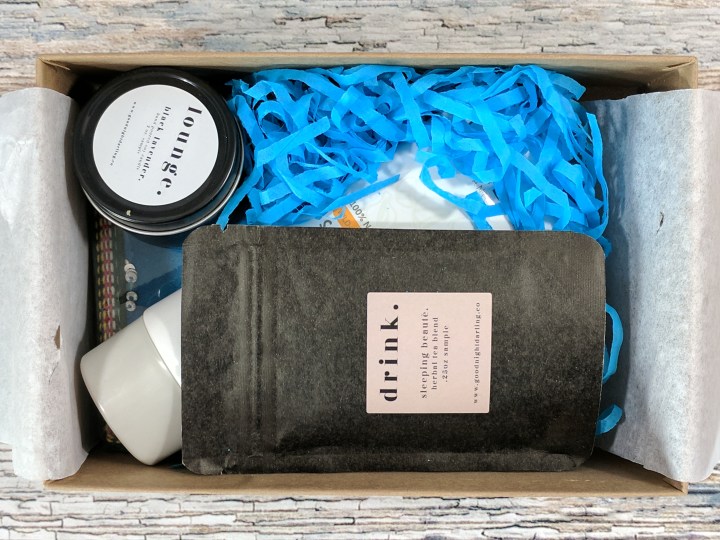 The packaging is really nice.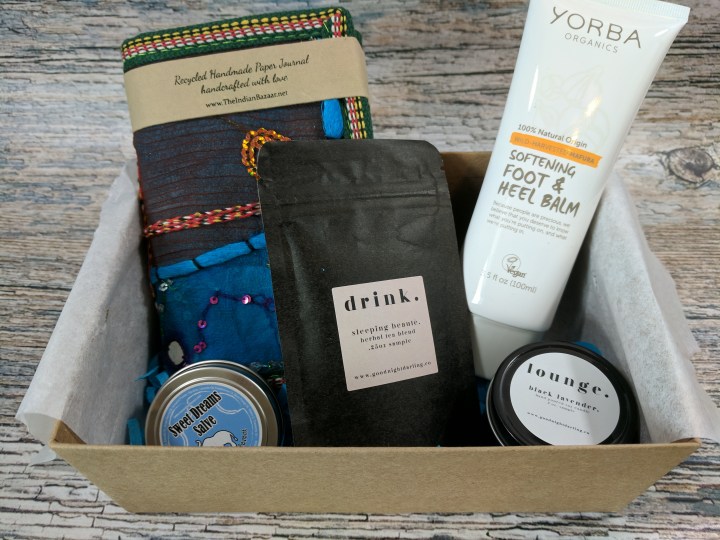 Everything in the box!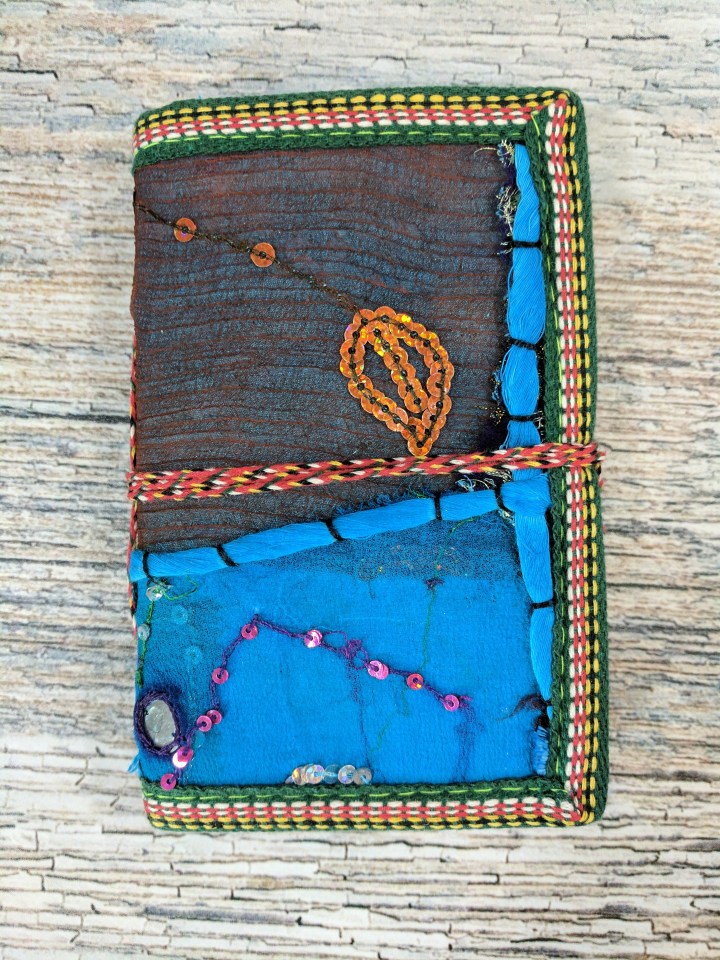 Handmade Sari Art Journal by Indian Journals. This is a fun pocket notebook, with blank pages. The paper is quite think, smooth, almost fabric like. It's perfect to carry in a purse, or in a backpack, and can be used for so many purposes! Dream book, personal diary, notebook, gratitude journal, etc.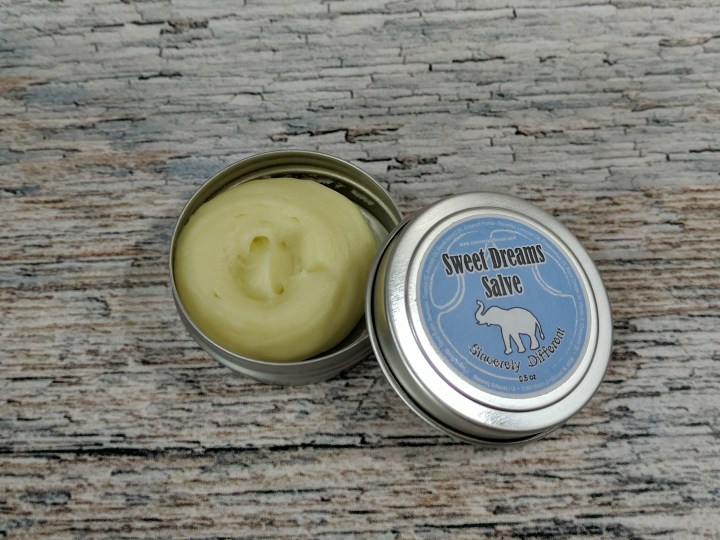 Sweet Dreams Salve by Sincerely Different. Sometimes, you need a little extra something to get that good night sleep, and this balm smells lovely. It has German Blue Chamomile, Lavender, Blood Orange, and Frankincense oils, and the blood orange scent gives it a nice sweetness. Just rub some on your temple and close your eyes! The tin is small and flat, so it's easy to carry for an overnight stay. The texture is like soft butter, very easy to spread!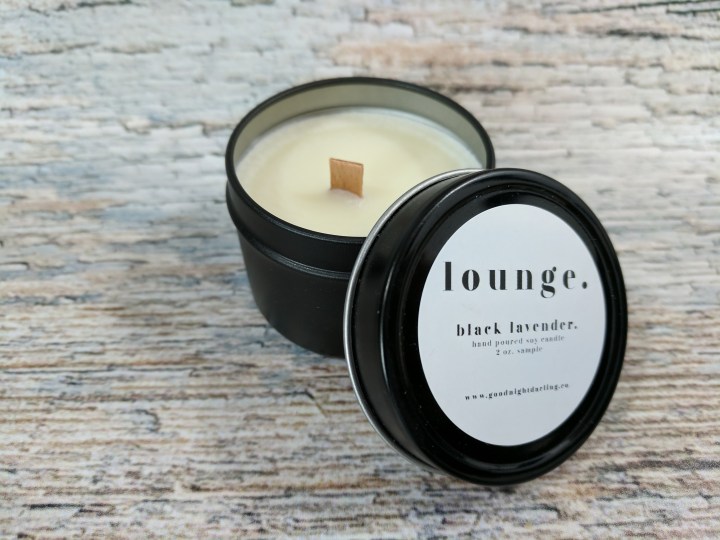 Hand Poured Wooden Wick Candles by Good Night Darling. I love wooden wick candles! They make a nice cracking sound when they burn, like a fire camp. It's soothing and relaxing! The scents is surprisingly fresh, but earthy at the same time. I really like it!
Sleeping Beauty Tea by Good Night Darling. I love drinking tea right before going to bed, it's part of my bed time routine. This tea is design to gently detoxify and nourish the skin while promoting peace of mind.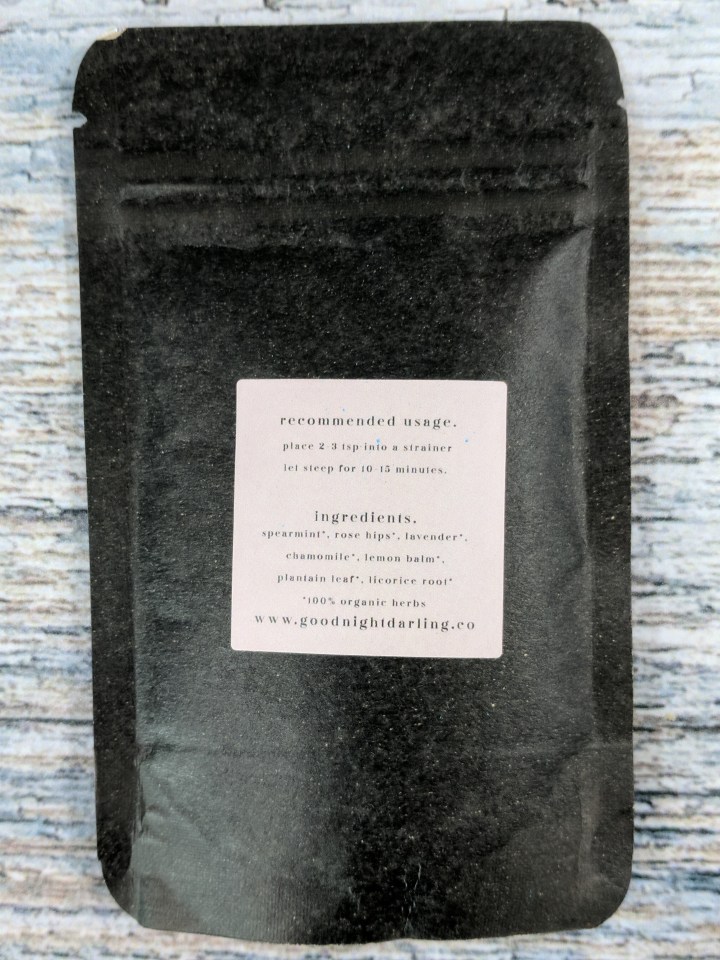 It is a blend of spearmint, rose hips, lavender, chamomile and other soothing ingredients.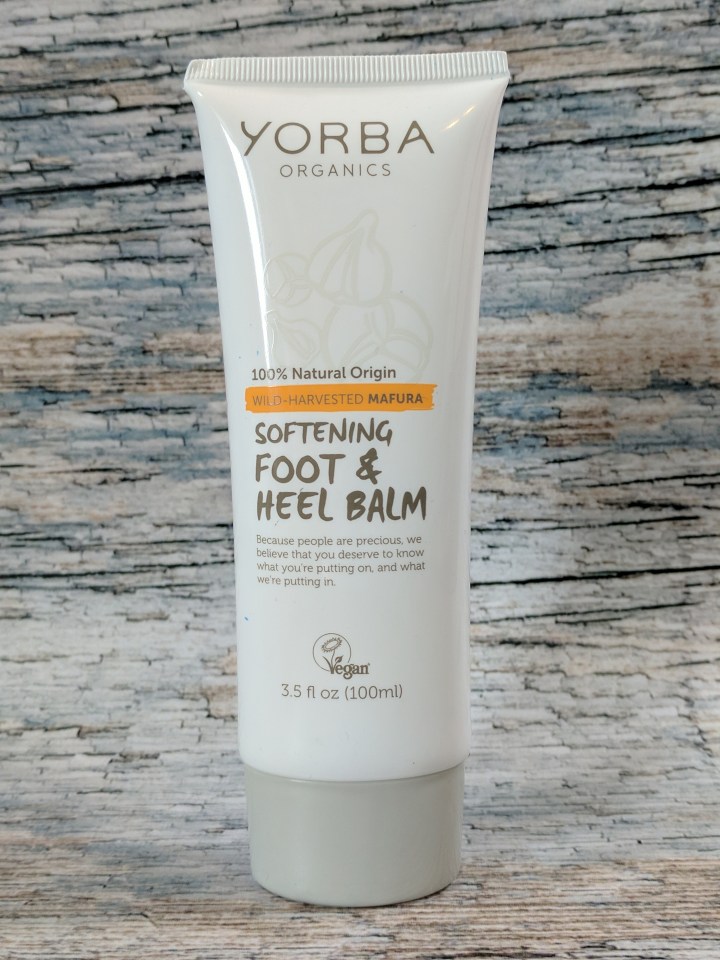 Foot Cream by Yorba Organics. Night time is the perfect time to take care of your feet!
This balm uses mafura oil to moisturize dry and damaged heels. I can't get enough of foot balm, and this one has a very light scent so you don't feel like you stepped in a mint field! It's a light cream and it spreads easily.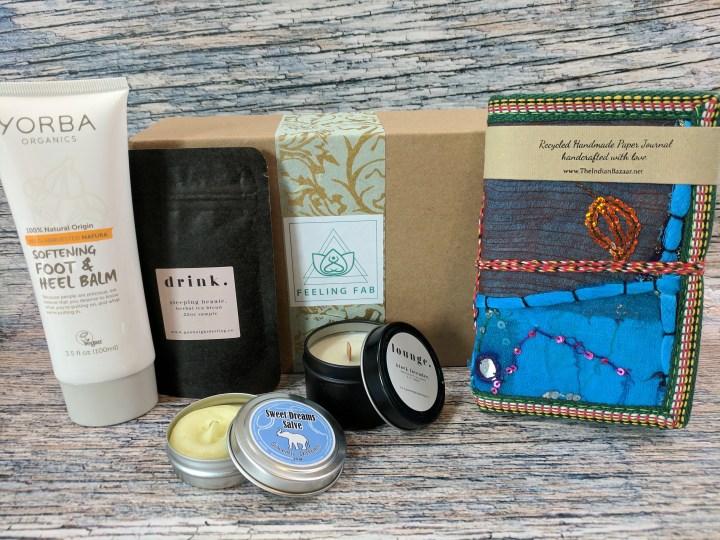 I really enjoyed my Savasana themed box by Feeling Fab Box. It was well put together, with the theme of Savasana shining through. I liked the variety of items, from the journal to the tea and the salve, and it feels like it's a ritual before bed or before some "me-time". Even though I'm not into lavender scented product, I think my favorite item was the candle for its soothing freshness!
What did you think of Feeling Fab Box?