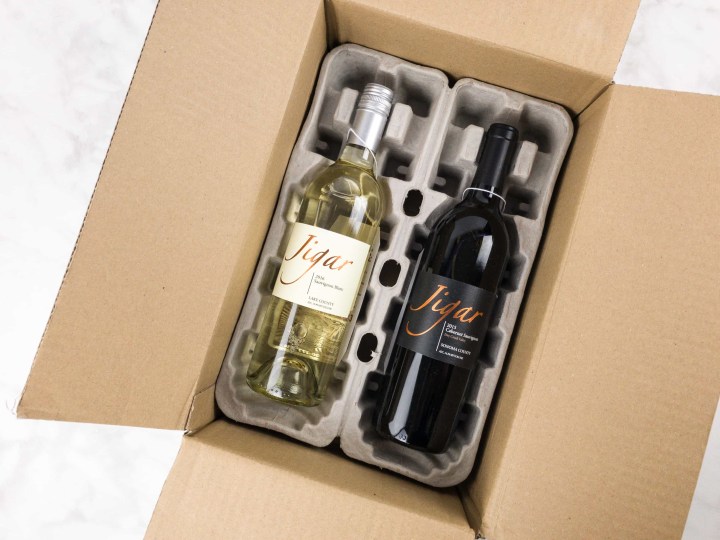 California Wine Club is a monthly subscription that sends two (or more) bottles of wine from California to your house every month. They specialize in wines made from small producers (those who release less than 10,000 cases each year). Although they have five official wine clubs, they are happy to provide their customers with a club that is specially curated to their customers' needs. In fact, club members receive their own Personal Wine Consultants who can help tailor the club to meet their needs.
The Premier Series is $39.95/month plus $14 shipping for the two bottle a month subscription, but if you love the bottles that you receive, you can order more from the club at a significant savings.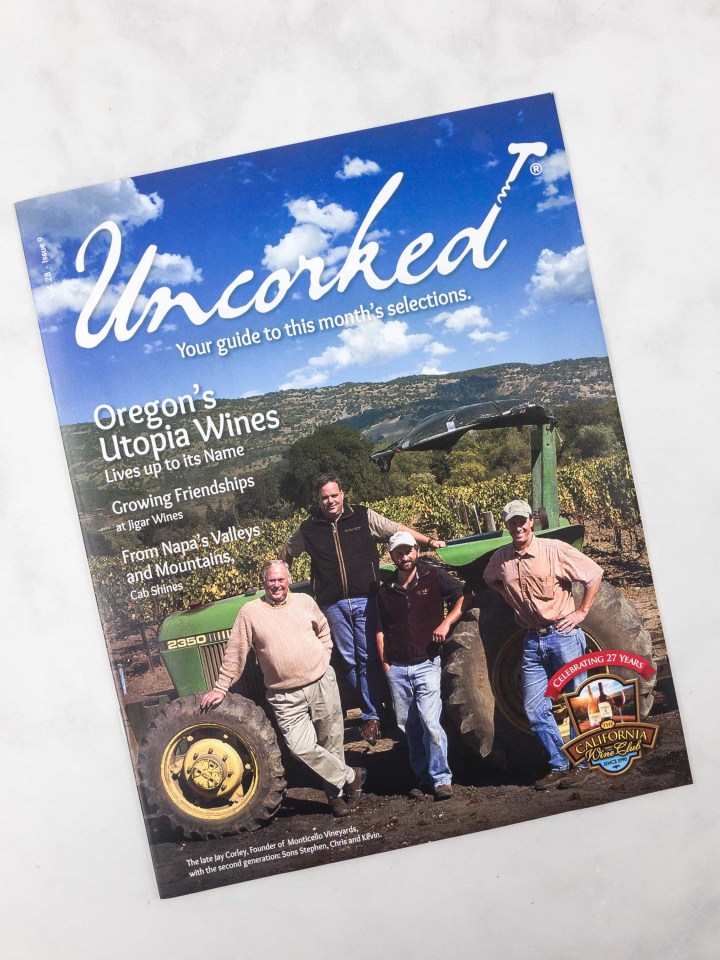 The box comes with Uncorked magazine, featuring the selected winery of the month – Oregon's Utopia Wines.
DEALS:
Join the Premier Series Club + get 2 bonus wines + $25 wine credit! Use coupon code  2EXTRA and Use this link to subscribe. Expires 12-31-2017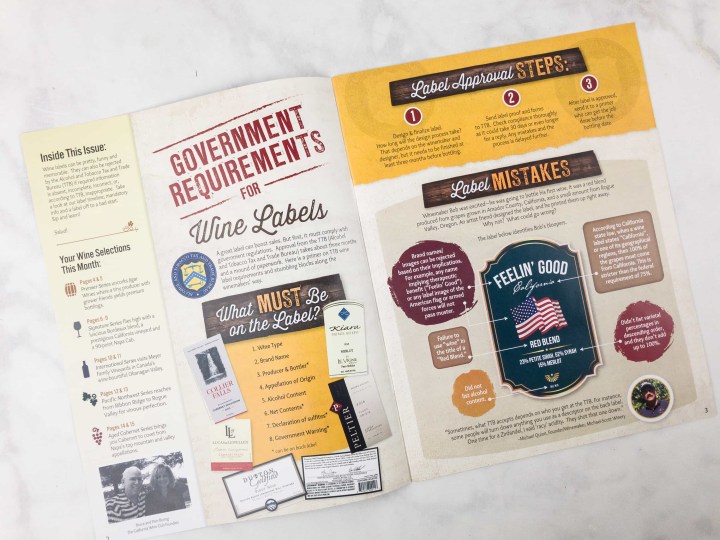 Most of the magazine is dedicated to discussing the selections, wineries, and winemakers featured in California Wine Club's various wine series, but there is also some other fun info, too. This month's mag had some fun infographics dealing with the rigorous government requirements for wine labeling.
Our selections are from the Premier Series. Information is provided on each wine in our box. This includes the varietals used, the appellation (specific geographi origin of grapes), recommended cellaring time, production quantities, and some tech specs for wineheads — Brix, titratable acidity, and p.h. — basically measures of the sugars and ripeness of the grapes. Some selections even have recipes in the book, others are available on the CWC website.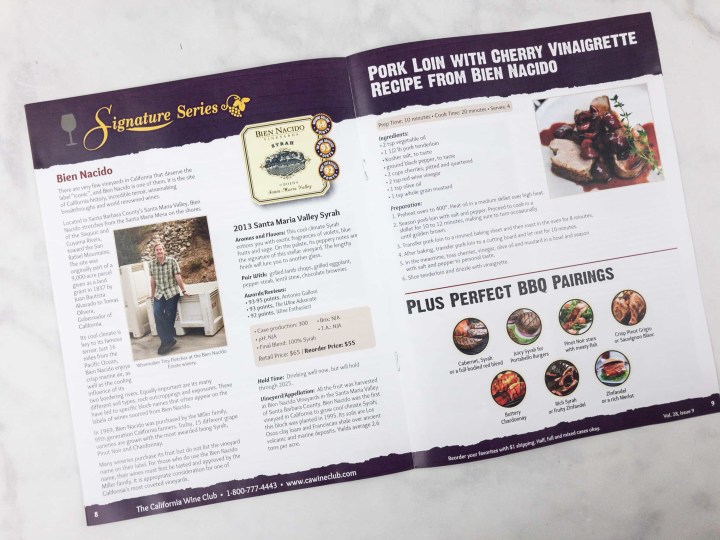 Uncorked has a two-page spread for each of the series CWC offers. In addition the Premier Series, California Wine Club offers a Signature, International, Aged Cabernet, and Pacific Northwest series.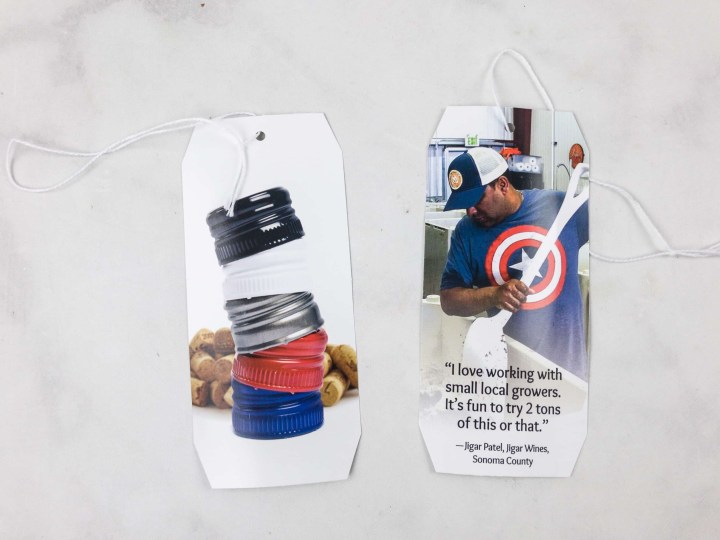 Our bottles arrived with tags attached celebrating some of the peculiarities of the CWC selections, specifically the use of screw caps and the selection of some very small lot vineyards as contributors to featured wines. The second tag has a quote from Jigar Patel, founder of Jigar Wines, the winemaker featured in our Premier Series box.
California Wine Club wanted to make sure that members didn't react negatively upon seeing the bottles sealed with screw caps instead of corks. The caps are much better for resealing and storing in the fridge, and they also claim to better preserve the quality of the wine during cellaring. I also like not having to break out the corkscrew!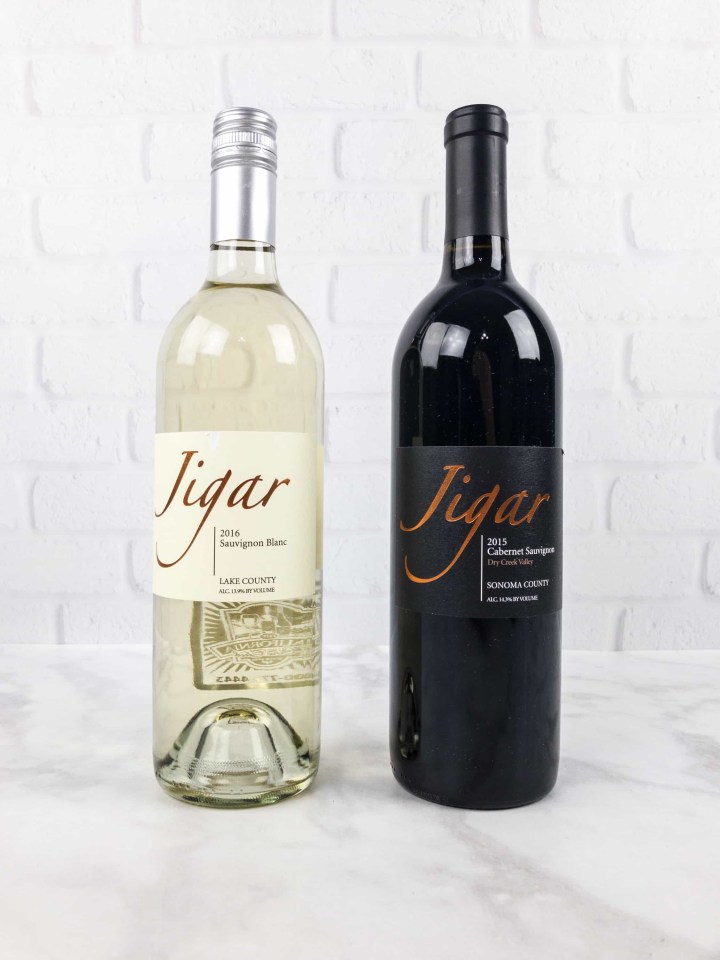 The September 2017 Premier Series selections! Both are from Jigar Wines, a relatively young winemaker that prides itself on working with small lot producers and producing wines that showcase the terroir from which they are produced.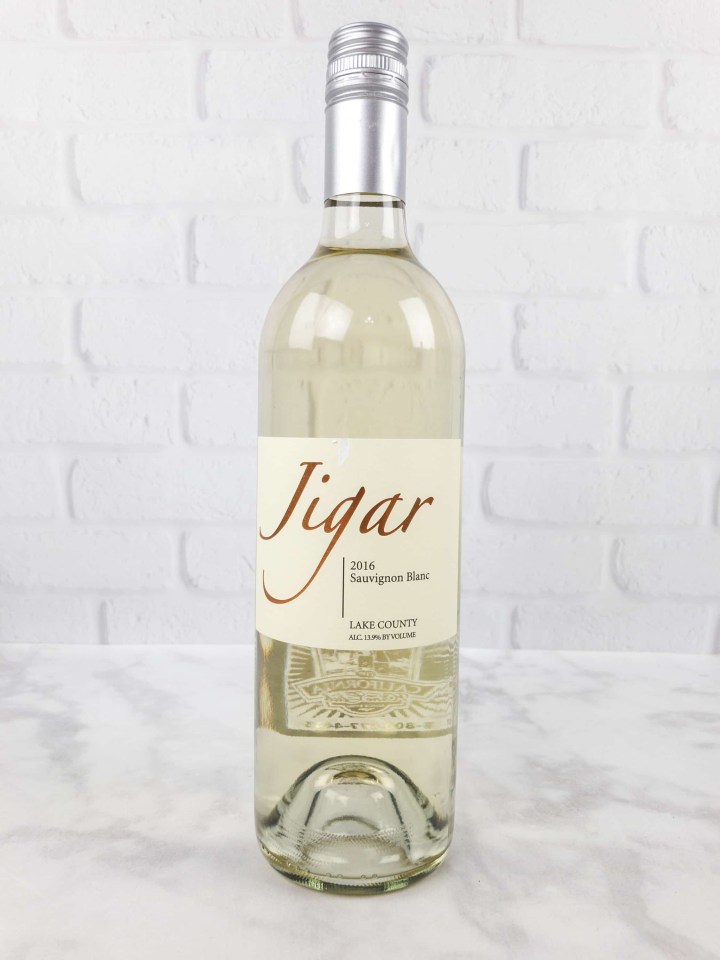 2016 Jigar Sauvignon Blanc: This white wine is refreshing and crisp. Recommended for pairing with seafood and chicken, it boasts a very tropical fruit profile full of acidity.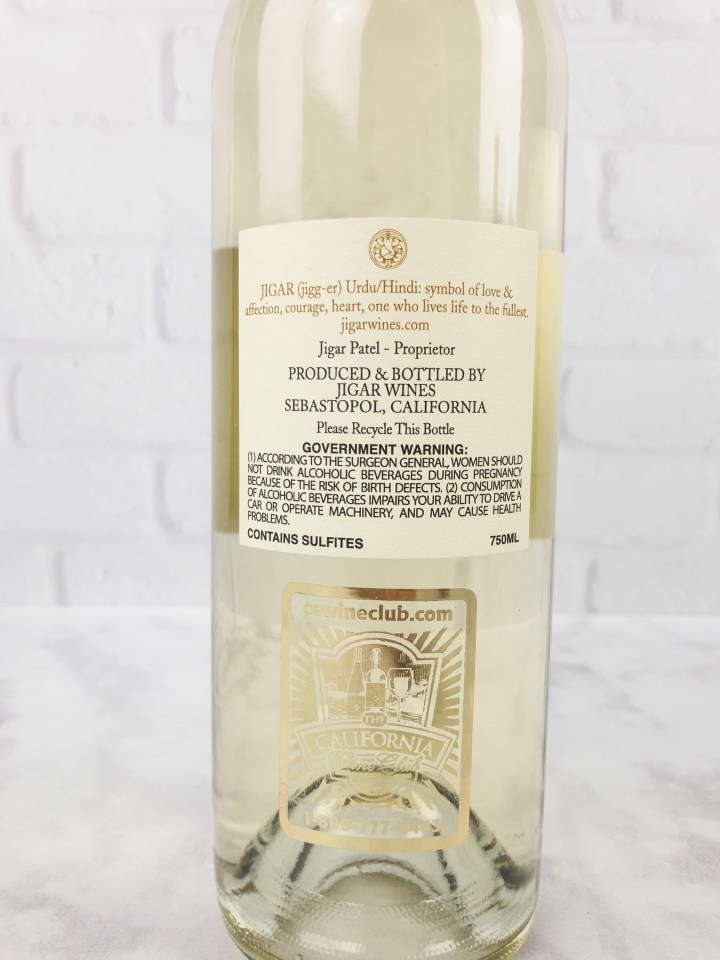 This Sauvignon Blanc is noted as an excellent reflection of its terroir, the floor of a valley near Clear Lake in Lake County.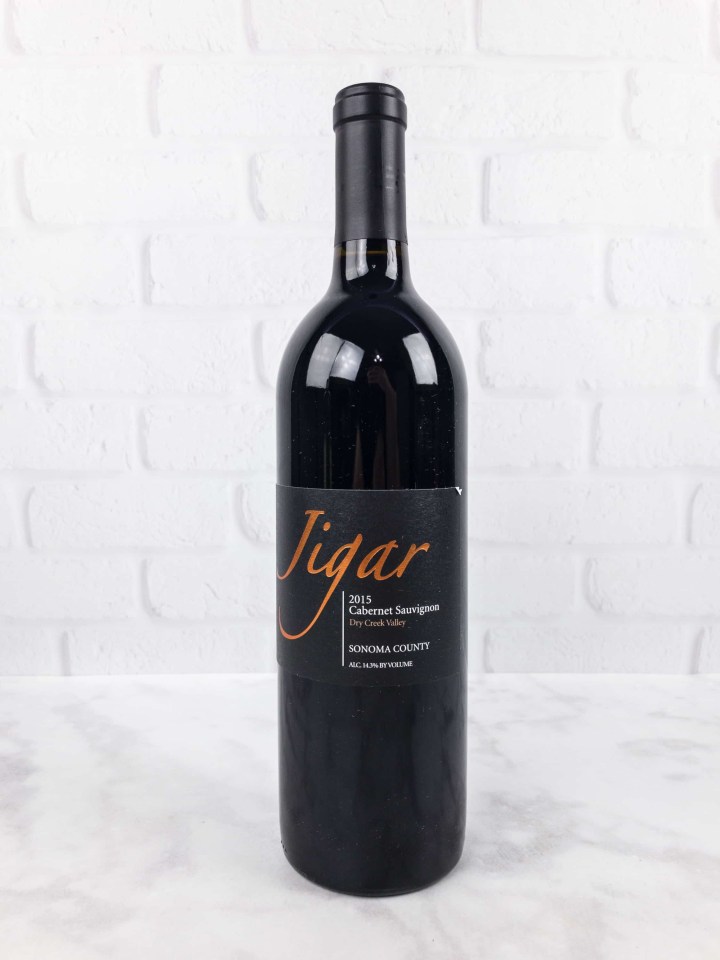 2015 Jigar Cabernet Sauvignon: Similarly reflective of its terroir, this spicy red hails from Dry Creek Valley. The sandy soils of the area produce a tannin profile described as "rich and smooth."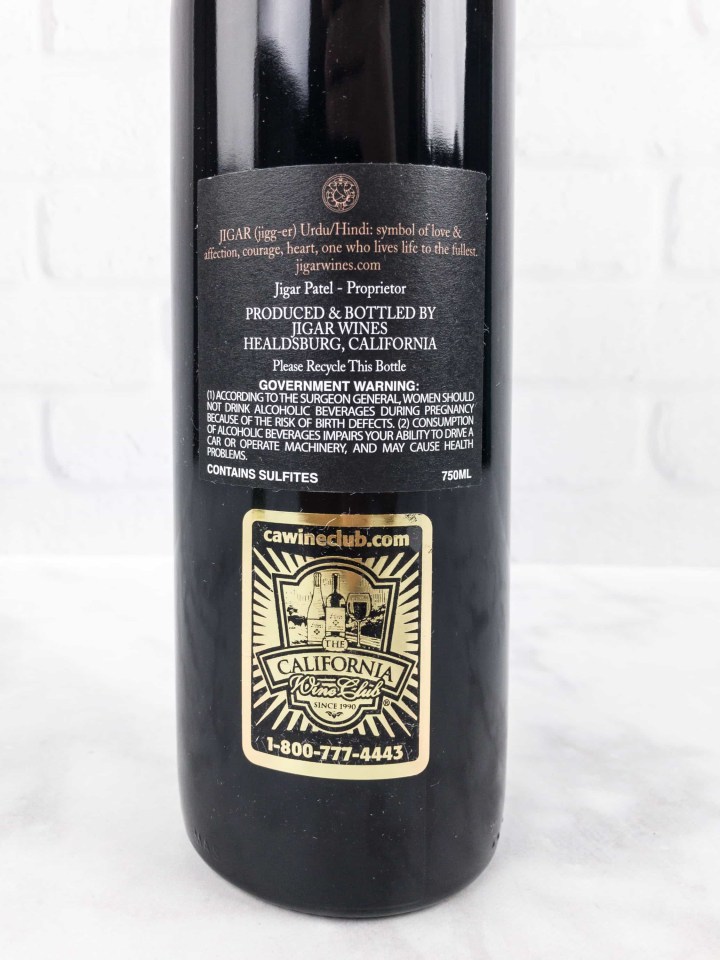 Both nose and palate display an intense, ripe black cherry note, as well as leathery and spicy notes. This bottle could stand a little aging and pairs well with bold dishes and red meat.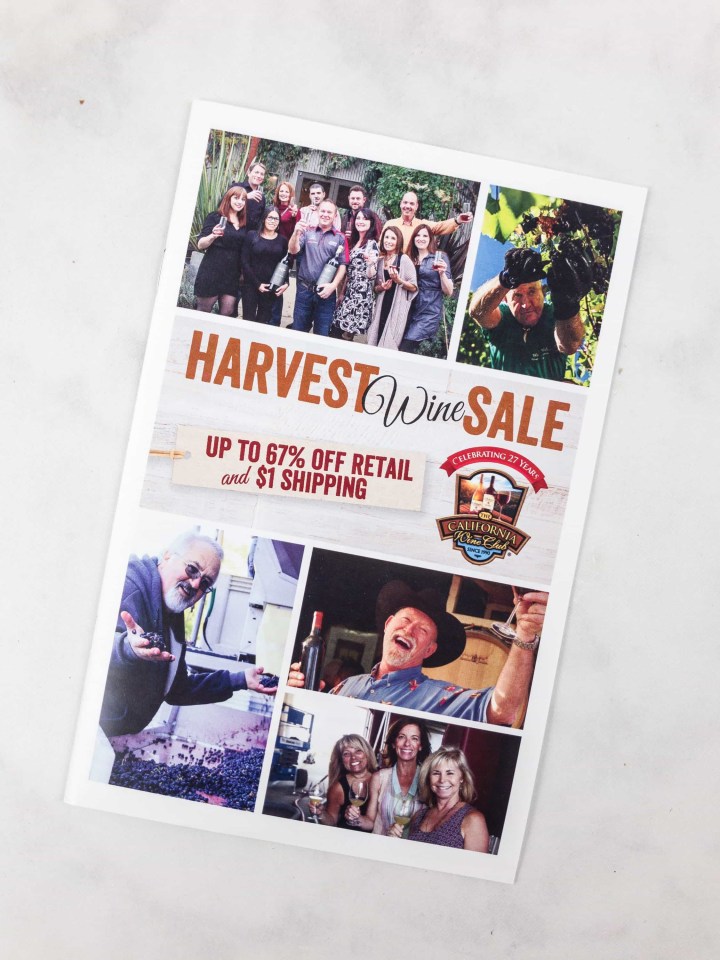 CWC is having a Harvest Wine Sale, and they included their catalog of discounted wines.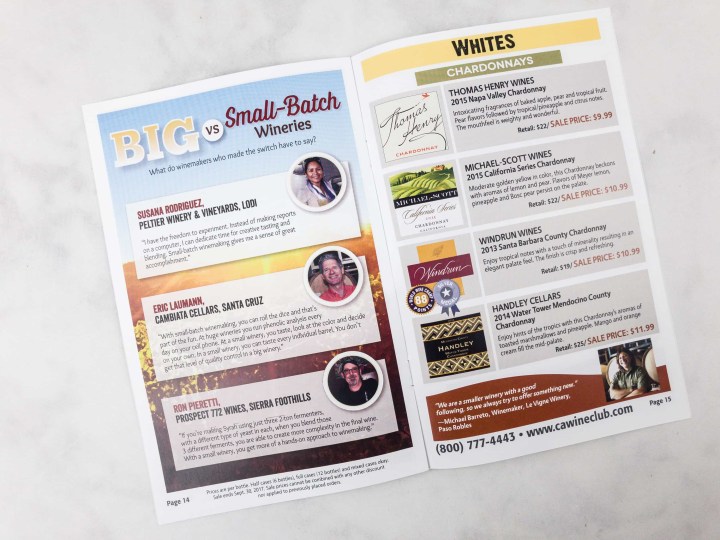 There was tons to choose from, all organized by type for easy perusing.
We've always been exceedingly happy with California Wine Club's Premier Series wines. I love that they focus on smaller, high quality producers – they go off the beaten path, but they never sacrifice quality for novelty. The magazine is great to read, too – the info on the selections is what you would expect to find, though it offers a few technical stats that are likely only appreciated by sommeliers. I like the consolidated format, because you get to see what wines are shipping in the other series from CWC. Maybe my favorite piece of info is the reorder price – some wines are offered to club members at half of retail price!