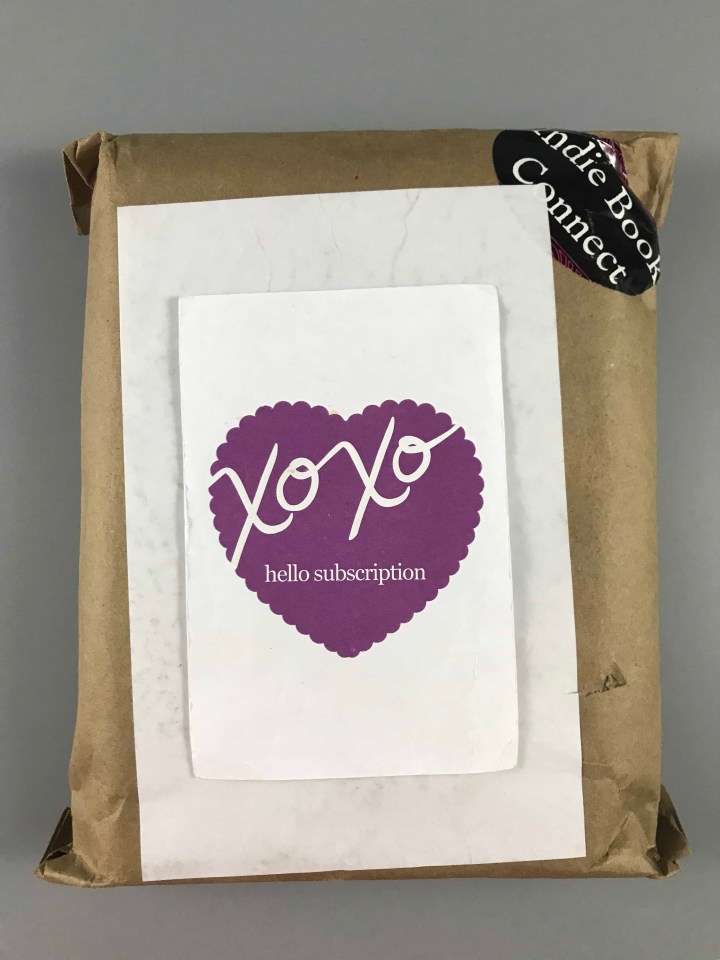 Indie Book Connect is a subscription box for the reader who walks into Barnes and Noble and feels like they have read it all. It will introduce you to a wonderful world of independent authors and all of the books that you have been missing out on. Every month, you can expect to receive two new fiction books from two separate authors. All of the books come autographed and the box also includes a unique bookmark from an indie artist.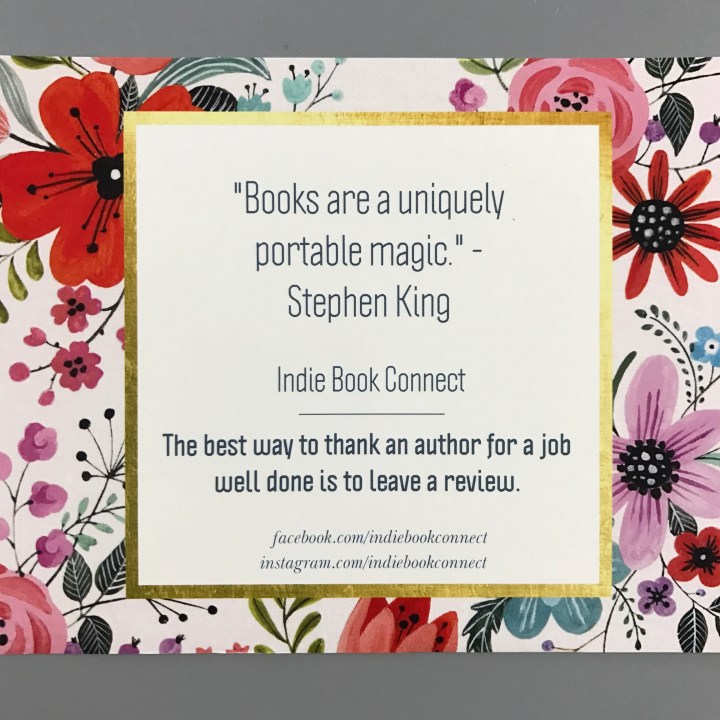 "Books are a uniquely portable magic."

– Stephen King
I love this quote because it's so true. The reminder to leave a good review for the author's job well done is great as well. Also don't forget to stay connected via social media.
DEAL:
  Get 5% off every box for life! Use coupon code 
HELLO
.
The Roar (Book One) by A.M. White ($11.99)

The world as we know it disappeared with the Roars. Alex was enslaved by those that controlled them. Little does she know that some have survived the Roars and live outside the compounds. Someone out there is very interested in finding her. Alex's world is about to expand beyond her imagination. She might just have what it takes to change everything.
This sounds like almost every other sci -fi book since the Hunger Games and Divergent, us against them and finding a one true leader. I do like that the main character is a female and will most likely turn out to be a strong character. I will be reading this just maybe not a s quickly as I've read some of the other books brought to my door by Indie Book Connect.
Toru: Wayfarer Returns (Sakura Steam Series) by Stephanie R Sorensen ($16.93)

Revolutionary young samurai with dirigibles take on the West in this alternate history steampunk technofantasy set in 1850s samurai-era Japan. In Japan of 1852, the peace imposed by the Tokugawa Shoguns has lasted 250 years. Peace has turned to stagnation, however, as the commoners grow impoverished and their lords restless. Swords rust. Martial values decay. Foreign barbarians circle the island nation's closed borders like vultures, growing ever more demanding. Toru, a shipwrecked young fisherman rescued by American traders and taken to America, defies the Shogun's ban on returning to Japan, determined to save his homeland from foreign invasion. Can he rouse his countrymen in time? Or will the cruel Shogun carry out his vow to execute all who set foot in Japan after traveling abroad? Armed only with his will, a few books, dirigible plans and dangerous ideas, Toru must transform the Emperor's realm before the Black Ships come. Toru: Wayfarer Returns is an alternate history steampunk technofantasy set in 1850s samurai-era Japan and is the first book in the Sakura Steam Series, an alternate history of the tumultuous period from the opening of Japan in 1853 to the Meiji Restoration in 1868. Readers who enjoy steampunk alternate histories more typically set in Victorian England or the American Wild West may enjoy this steampunk story made fresh by the Japanese samurai setting, as well as readers who enjoy historical fiction set in Japan.

The cover art on this book had me intrigued but then I read the synopsis and I was hooked. I'm not a steampunk fan typically but this sounds like a mash up of all things great…lose morals, fighting and standing up for what is loved. I'm hoping that I will be able to share this book with my daughter after I finish it, it will depend on how adult it turns out to be.
Bookmark! I love this feather bookmark and I do like that this box brings new bookmarks monthly. I'm not sure what happens to all of my bookmarks. I'm beginning to think that each book claims them as a prize.
It's so exciting to find new authors and to have books signed by them is even more exciting. I love that there is no unnecessary packaging and that the focus is on the books. I am pretty excited to try reading both of these books because they are so out of my normal genres. I also want to thank Indie Book Connect for sending the first book in both of these series, I hate when I get book two and have to seek out another book before diving in. I will be starting with Toru because I am having a heard time focusing on anything other than the synopsis.