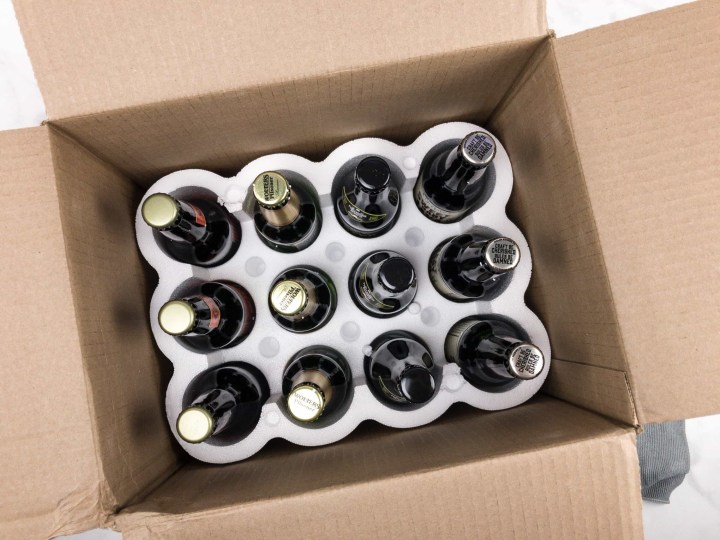 The U.S. and International Variety Beer Club by The Microbrewed Beer of the Month Club delivers the best domestic and international beers the world has to offer. For $32.95 per per month (plus $15 for s&h), you'll get 12 beers (4 different beer styles x 3 bottles or cans) from US based craft breweries, as well as imported beers from renowned beer-crafting countries like Belgium, Germany and England.
DEAL:$10 off any 4 shipment order with coupon code SAVE10, $15 off 6 with SAVE15, and $25 off 12 with SAVE25.
TIP: You can customize your membership with any of the Monthly Clubs subscriptions.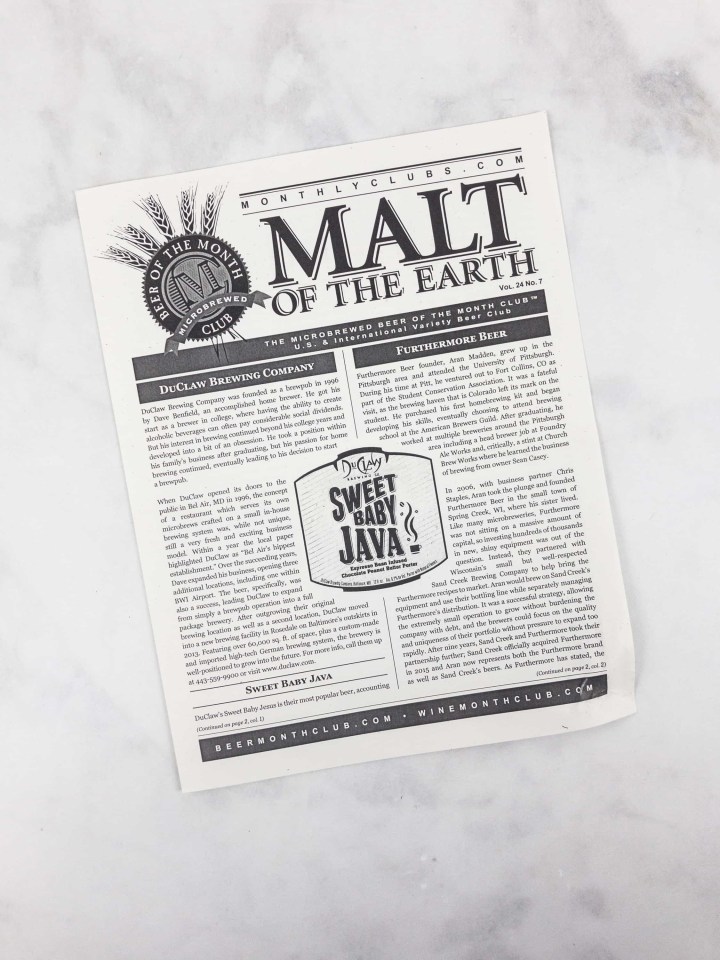 The box comes with a monthly newsletter called Malt Of The Earth. It is packed with quite a bit of info on the month's selections, including details the history of the brewery behind each of the month's beers.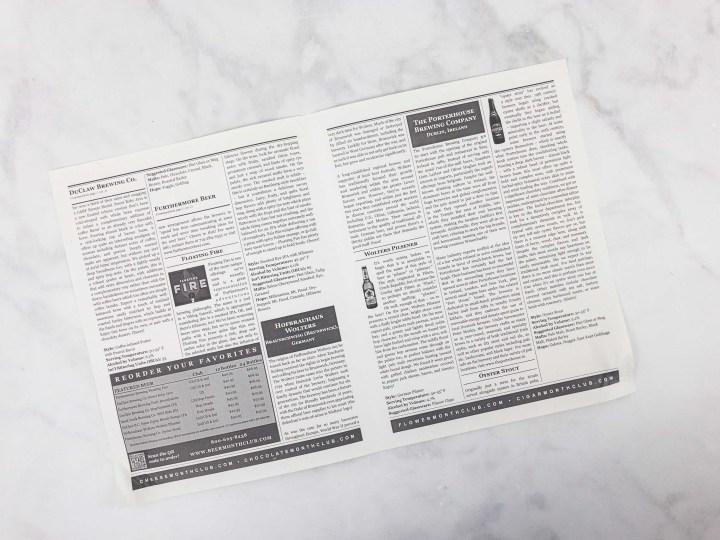 It also provides a thorough description the individual beers, including notes on its characteristics (plus the IBU's, style, and hop varietals used) and proper serving temp and vessel. You can also reorder your favorites by the 12 pack or case!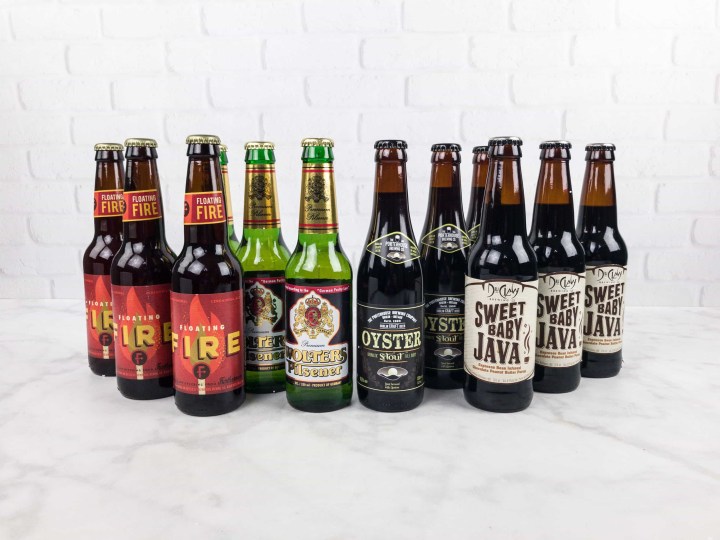 Everything in my July The U.S. and International Variety Beer Club box!
This month featured two domestic selections and two imports, the usual composition of the box.
We had two lighter selections this month = Furthermore Beer Floating Fire and Hofbrahaus Wolters Pilsener.
This unique offering comes from Spring Creek, Wisconsin. It is a smoked IPA that incorporates rye malt and hibiscus for a unique edge. These unusual additions add a bit of sweetness and fruit to the hoppy nose and give the beer a rich, slightly smoky taste and appearance. The IPA character is noticeable, but the hops aren't too aggressive. My favorite note is the hint of spice that emerges from the use of rye. It plays well with the smoked malt. This beer does a fantastic job of adding nuance from little tweaks without overpowering the palate on any single front.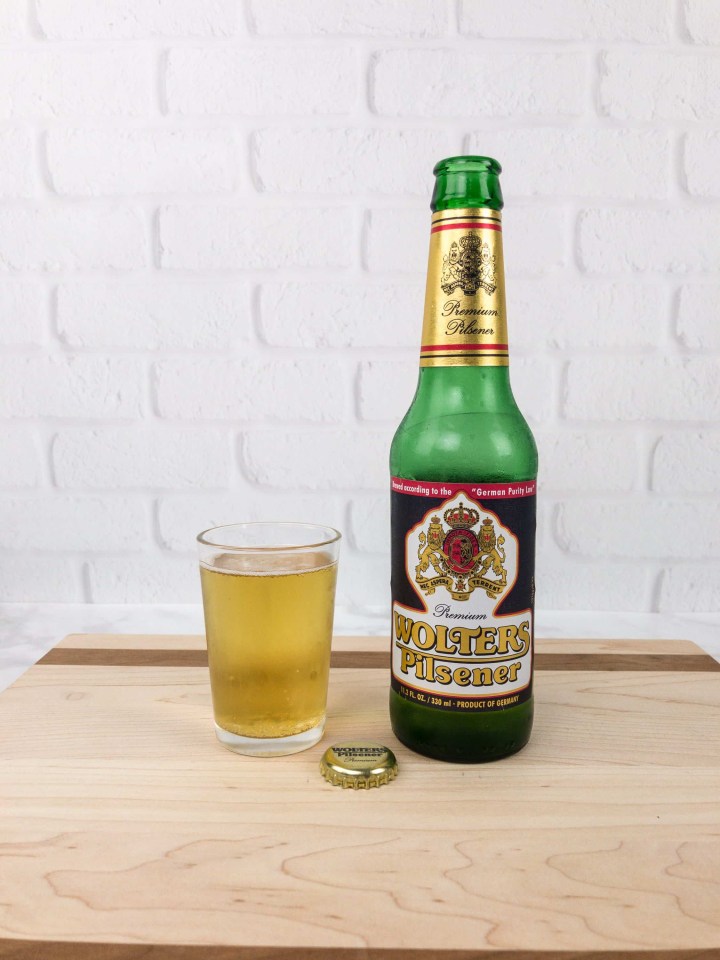 This German pilsener comes from the city of Brunswick, where it traces its origins back to the year 1627. It is light and crisp, with a refreshing character and clean, grassy flavor. One can see why this style influenced American beers, as it isn't heavy or too dark or bitter to enjoy on any occasion. Unlike the American imitators, however, Wolters is brewed in accordance with the Reinheitsgebot, so there is no rice or other junk creating off-flavors.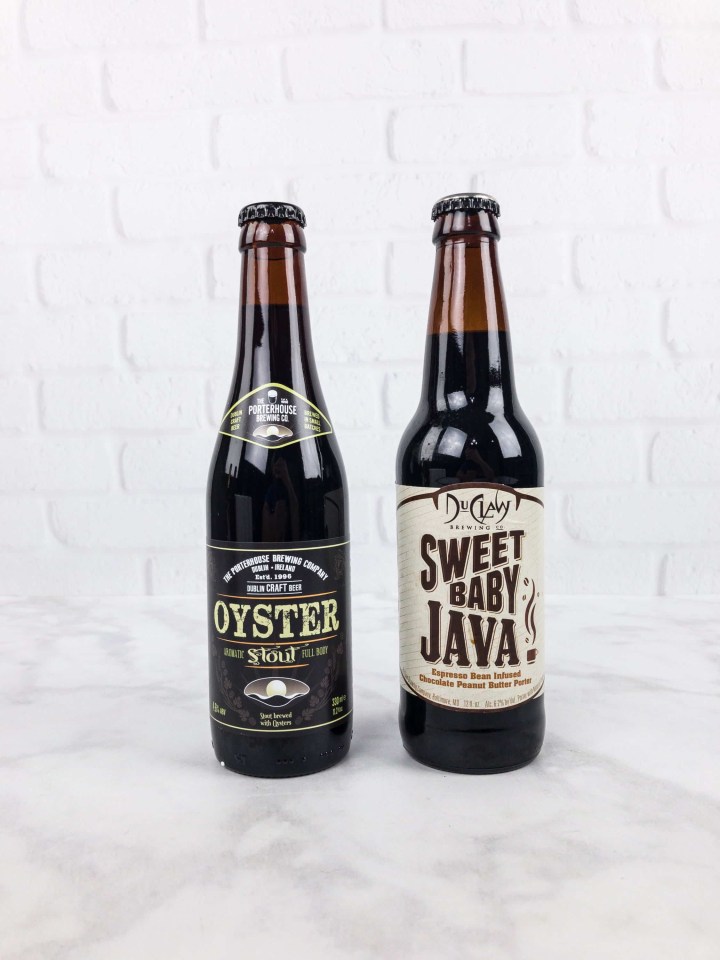 We also had two very dark selections — The Porterhouse Brewing Company Oyster Stout and DeClaw Brewing Company Sweet Baby Java.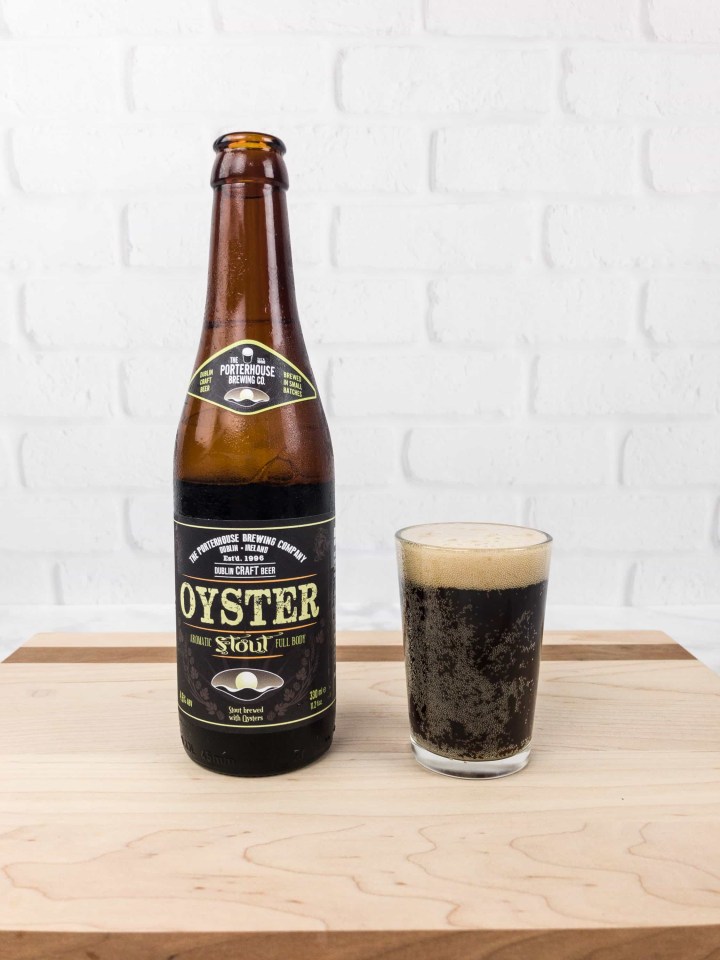 This Dublin import is representative of a style with one of the coolest evolutions. Oyster stout began merely as a stout to be consumed with oysters, and Irish staple. Shells soon made their way into the beer as a clarifying agent, with actual fresh oysters eventually becoming part of the recipe. The oysters don't add any fishiness to the stout, rather they just create a slight minerality that helps it pair with briny foods better than your average stout. It has a chocolately character that isn't overly sweet – it is balanced perfectly as is expected in an Irish stout.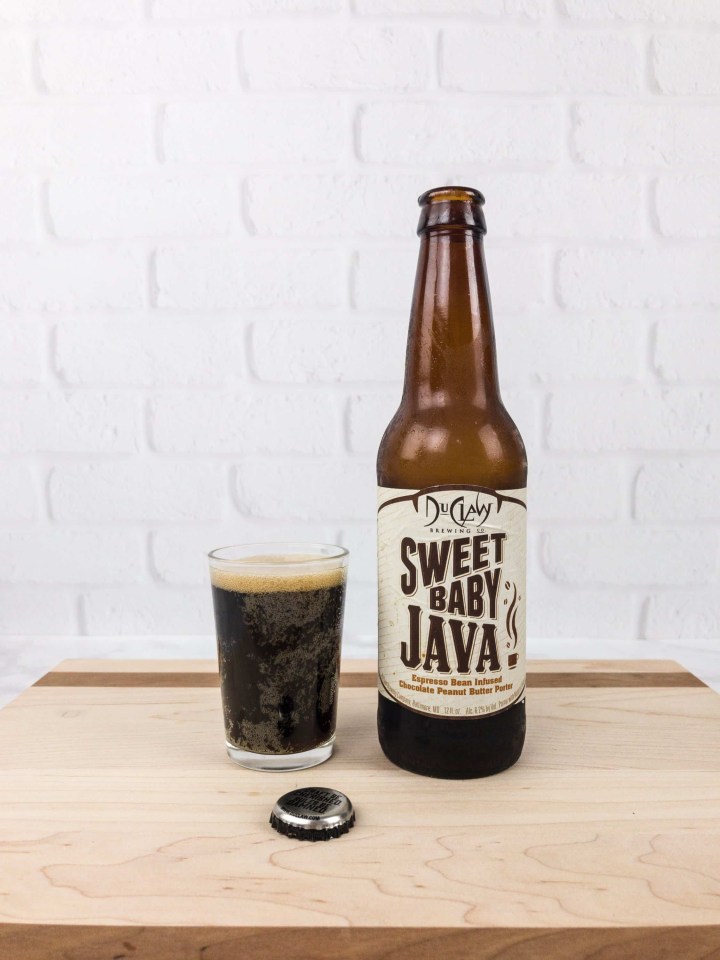 I was very impressed by this espresso-infused porter. I'm not a huge fan of flavored beers, particularly coffee flavored, only because they are often poorly done. This beer, brewed in Baltimore, Maryland, cold-steeps their porter with espresso beans, so you get the distinct and lovely flavor without the overkill. Clear notes of chocolate and peanut butter are also very forward. The underlaying porter is quite well done, which may be the secret to making the layered flavors work. I usually find beer and dessert to be an either/or proposition, but this brew is actually perfect as a dessert accompaniment!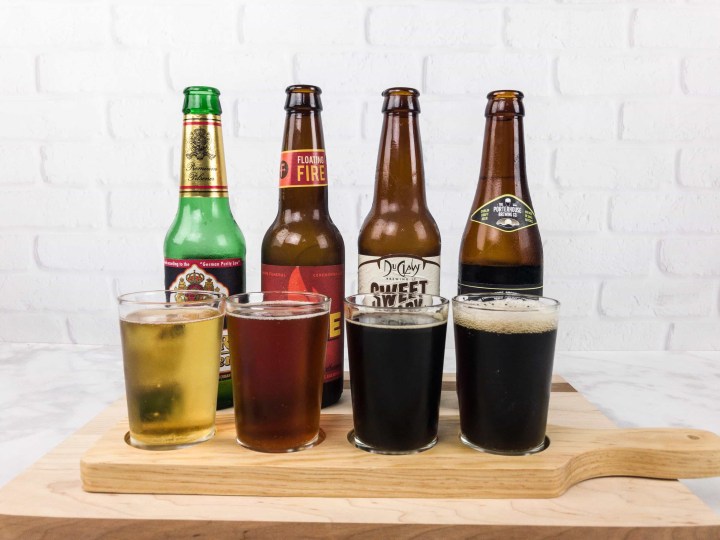 A couple of very dark beers in this group, as well as some very adventurous recipes. The fact that every beer was delicious speaks to the quality of the curation. There are coffee or peanut butter porters wherever there are microbrews, but this club was able to find one that was actually delicious, not to mention beers that effectively (i.e. actually improved the taste of the beer) and tactfully used ingredients as unconventional as oysters and hibiscus!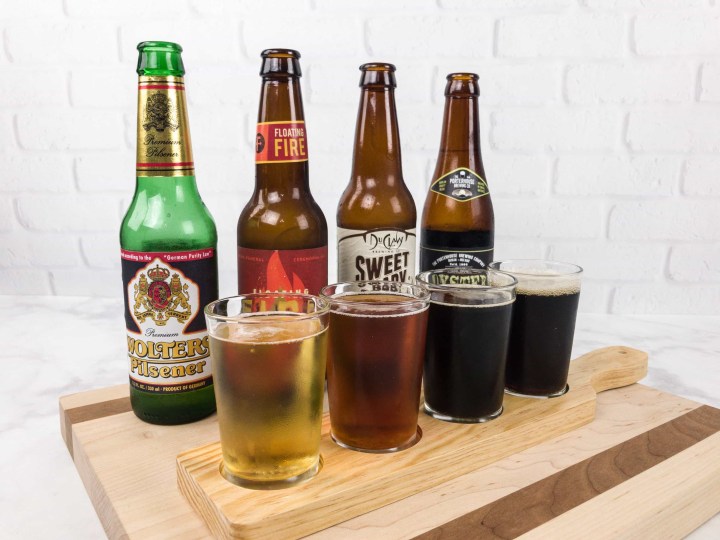 I always enjoy seeing the range of colors, each lovely in its own way.
I continue to enjoy this subscription! I'm always wary of beer clubs straying too far toward dark beers, IPAs, or infused or flavored offerings, but this selection proves that a talented curator can explore these beers without assaulting the palate. This foray into the odd was well-managed and enjoyable – and I love that this subscription usually includes some German Beer Purity Law adherent beers, too!
Visit The U.S. and International Variety Beer Club by The Microbrewed Beer of the Month Club to subscribe or find out more!