That Daily Deal is now offering a smaller version of Pet Treater called Mini Monthly Mystery Box for Dogs. You'll receive at least one bag of treats made in the USA or Canada along with one toy each month for $9.99 and free shipping. Small, medium, and large dog options are available. Subscribers will also have access to secret deals and add-ons.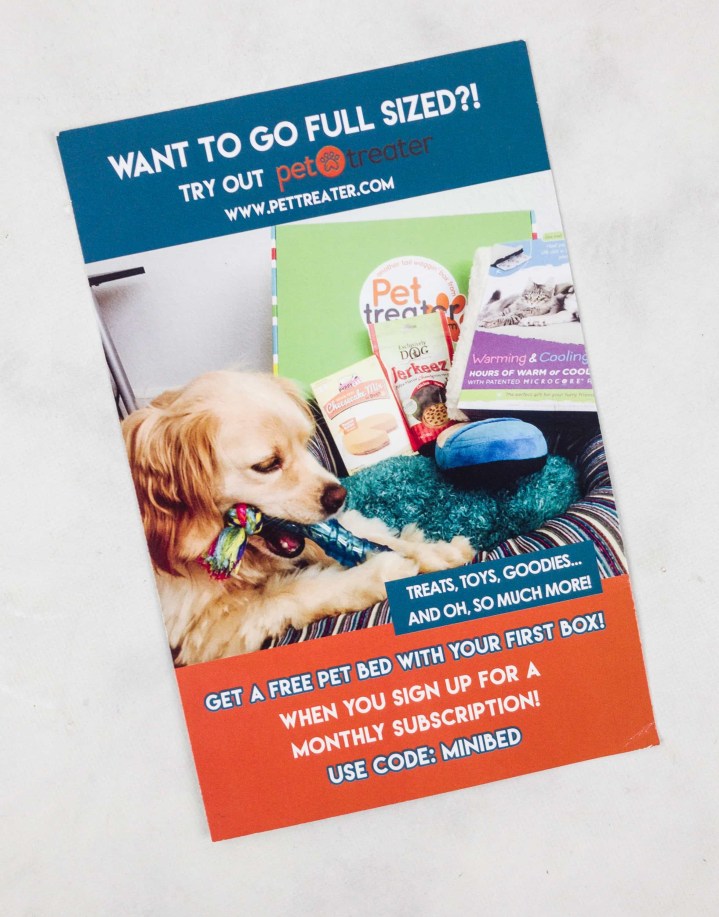 There's an invite to grab full-sized box…
DEAL: Use LOVE-PT5 to take $5.00 off your first Pet Treater box (their full size monthly subscription) or code MINIBED to get a free pet bed with your first Pet Treater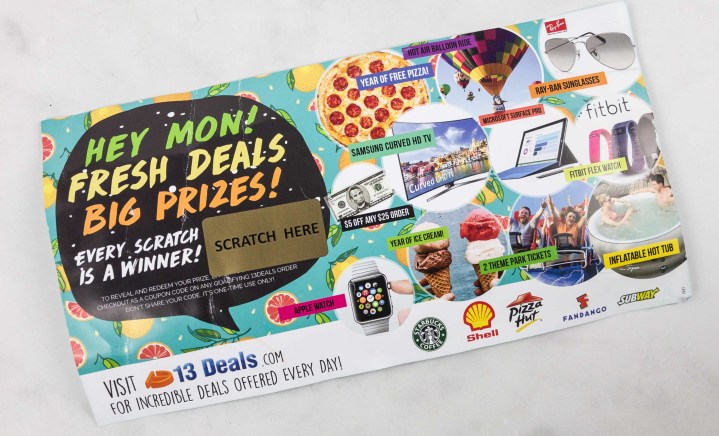 … and a scratchcard from 13Deals.com!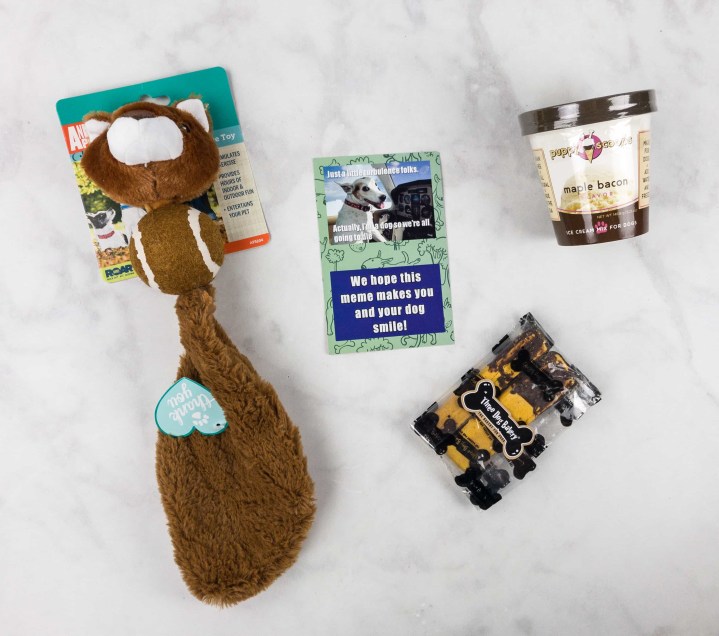 The contents of the August Mini Monthly Mystery Box for Dogs. This is the box for Small Dogs.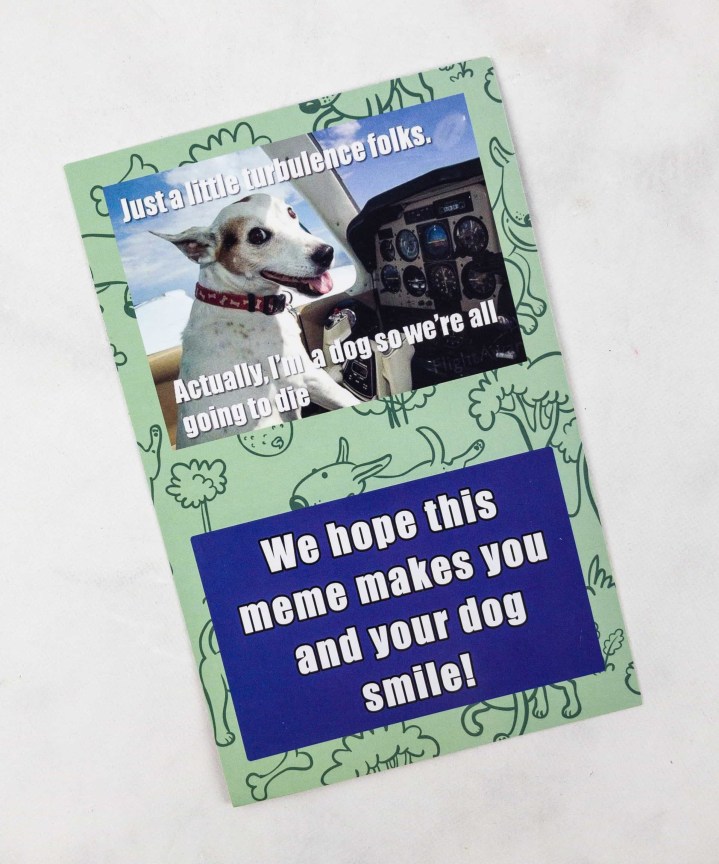 The first item was a simple glossy card with a dog meme.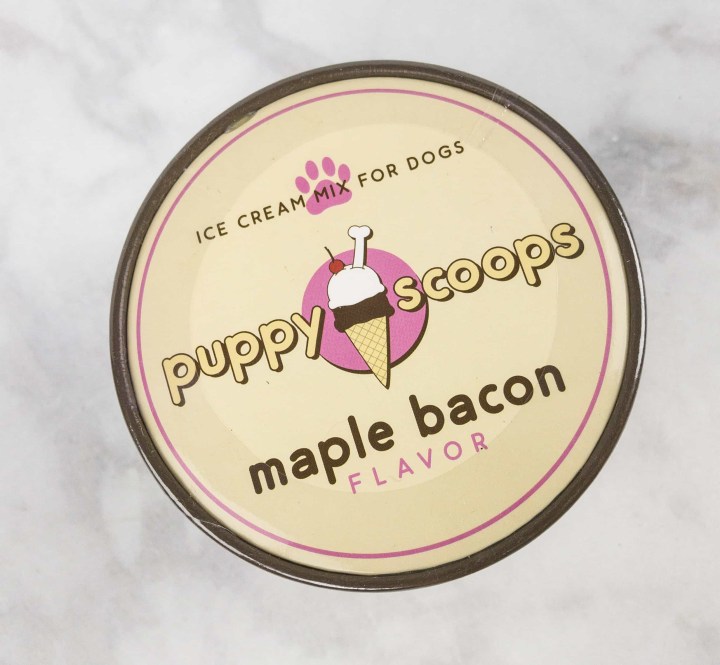 Puppy Scoops Maple Flavor Ice Cream Mix For Dogs ($8.99) Yay doggie ice cream – lactose free so as to not upset a delicate tummy!
It's super easy to make. Pour the mix into the carton, add 2/3 cup of water, and stir. Place in freezer for 5 hours and let thaw for about ten minutes before serving.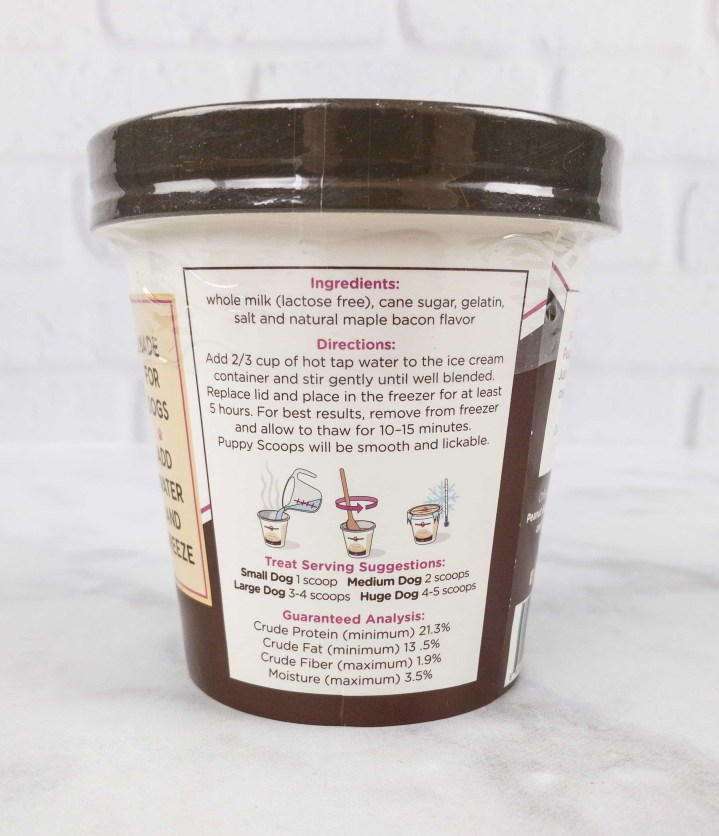 The ingredients are simple: lactose-free whole milk, cane sugar, gelatin, natural vanilla flavor, and salt. The pups love this fun, frosty treat!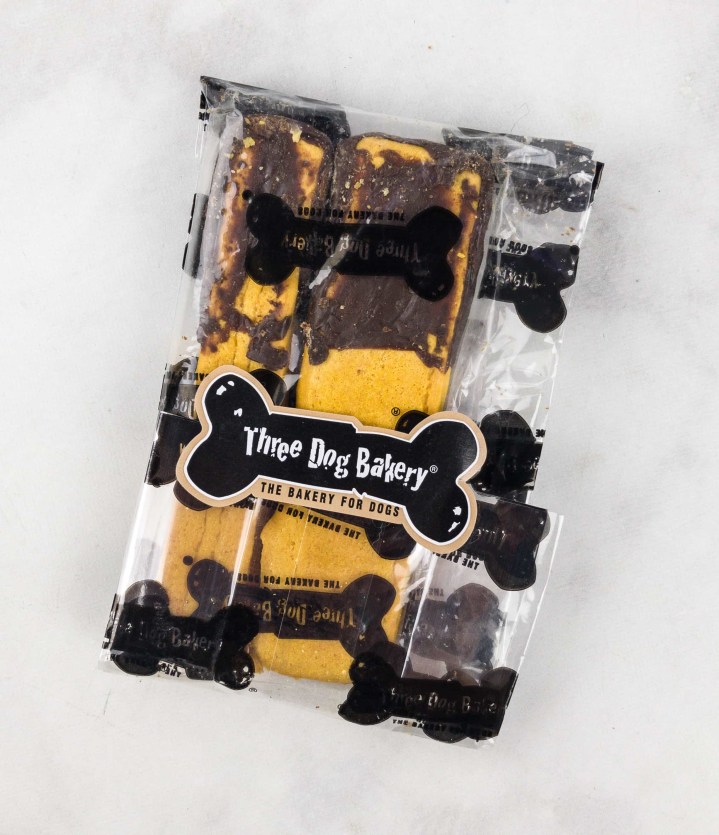 Three Dog Bakery Fetch It! Sticks ($3.50) 3 Dog Bakery – fancy!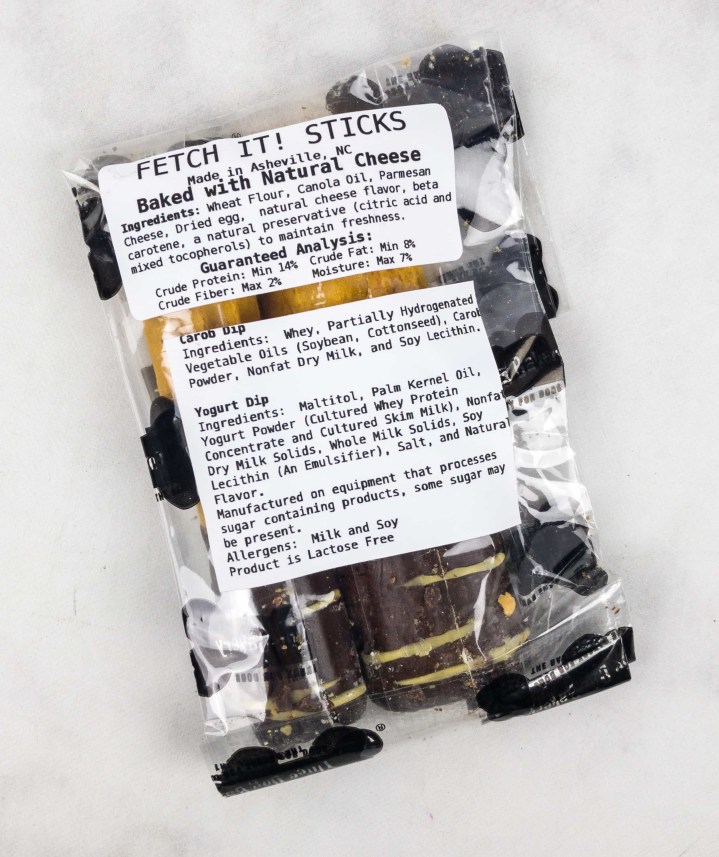 Complete ingredients!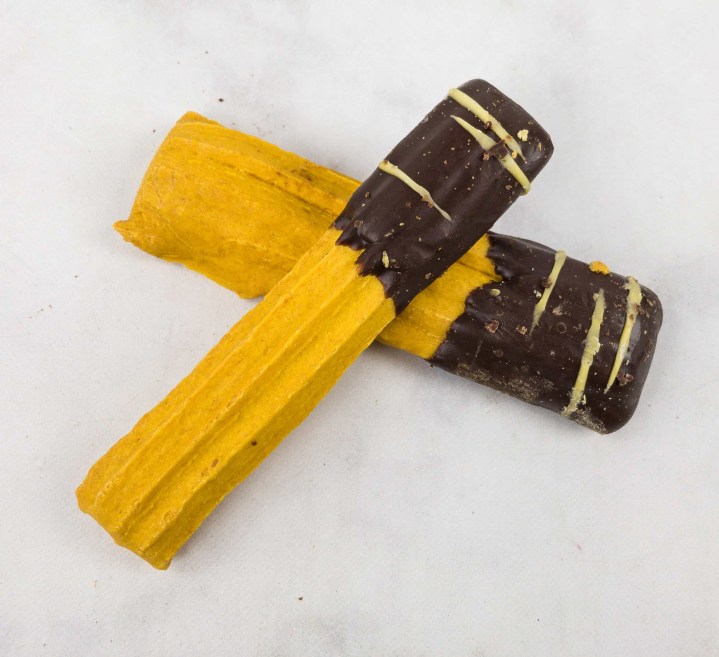 These cheese straws are kind of like the human kind – except with no cayenne! They are also carob dipped for an extra special treat. Our puppies went wild over these!
Animal Planet Plush Toy With Tennis Ball & Squeaker ($7.99?)
The plush on this fox's tail is just soooo soft! We loved playing with it – plus it has a squeaker and a tennis ball built in.
Dean took off with this one right away.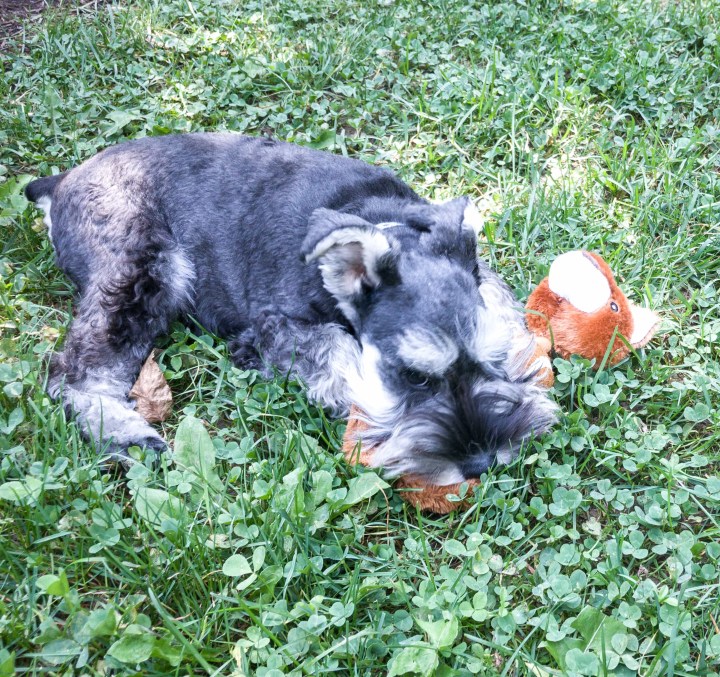 Look at these crazy eyes. This is his toy for sure! He just went batty over it.
This was one of our favorites so far – and it's so hard to beat because this subscription is so inexpensive! A fun specialty treat, some gourmet cheesy biscuits, and a toy my dog went wild over! An excellent value and great fun had by all!
Visit Mini Monthly Mystery Box for Dogs to subscribe or find out more!