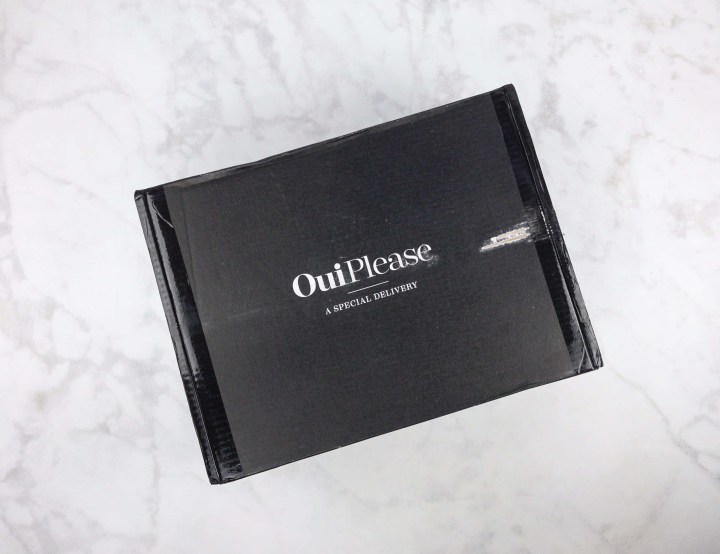 Oui Please is a French luxury subscription – every parcel contains an assortment of full-size jewelry, accessory, beauty, fashion, and other products from France.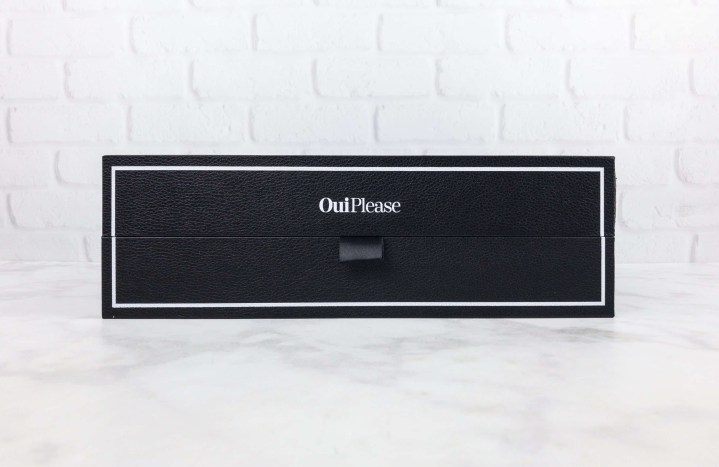 The Oui Please box is gorgeous and high quality – as in the box itself. I took a break from this subscription, but I decided to start it back up with a good coupon. In my opinion, the values of the boxes have been much more even than in the past, which was my primary complaint (besides overvaluing the items).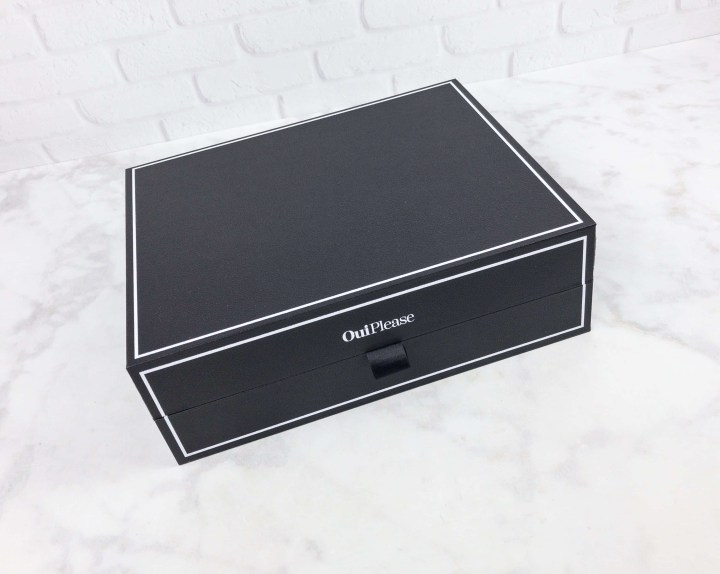 Also, I really missed these beautiful storage boxes!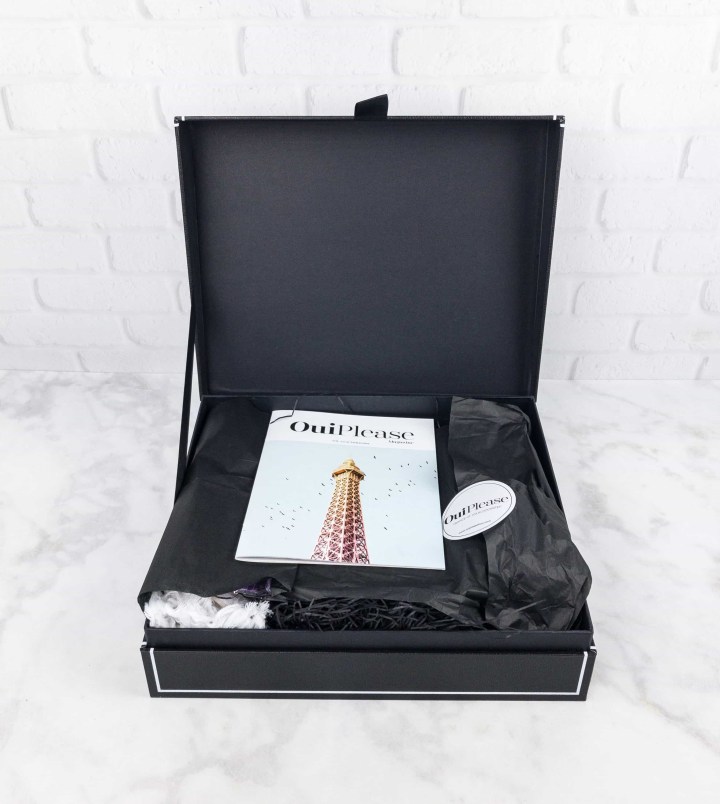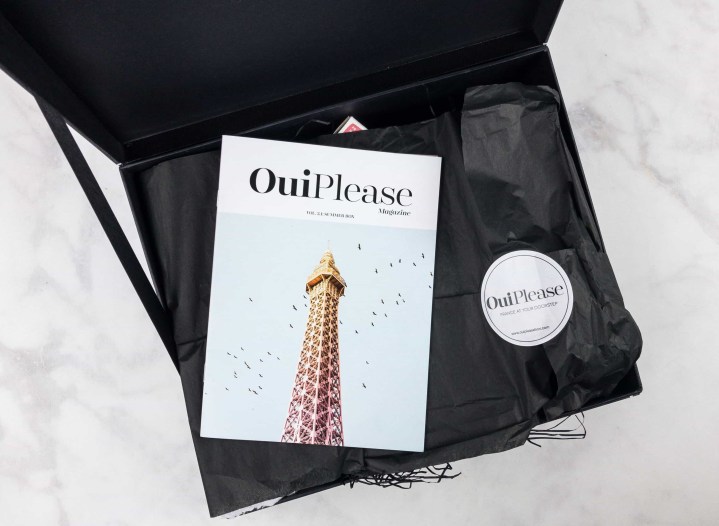 Each box comes with a mini-mag.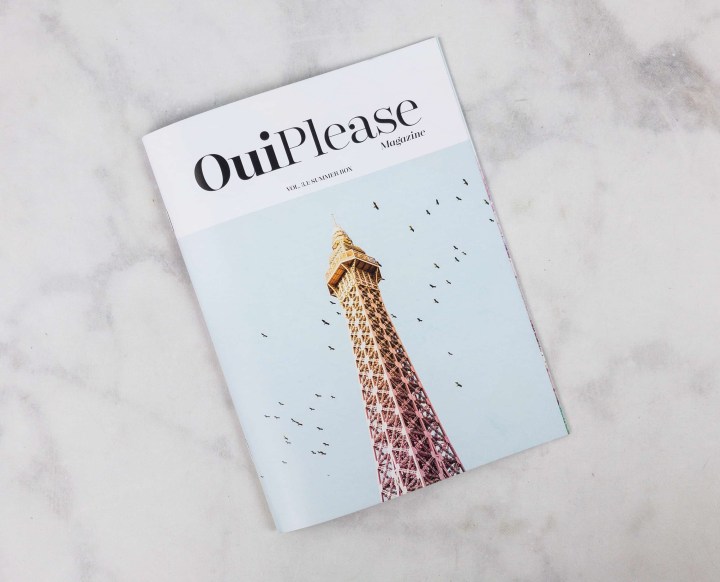 This mag is Vol 3.1 – "Summer Box."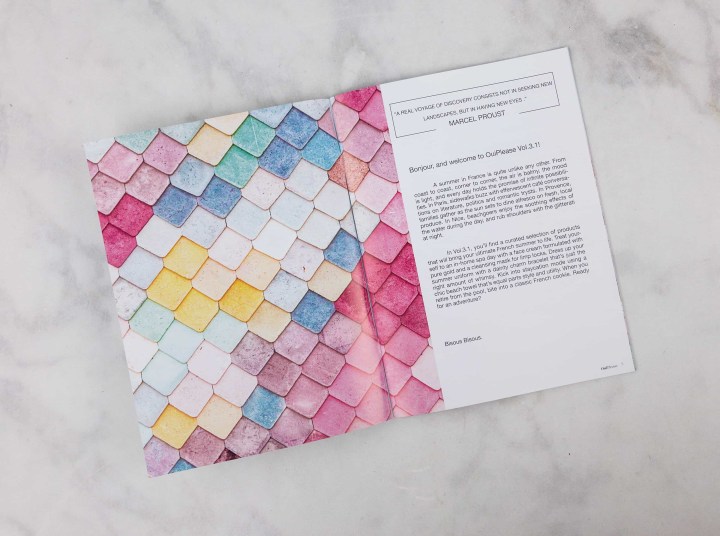 There's a welcome letter from the curator!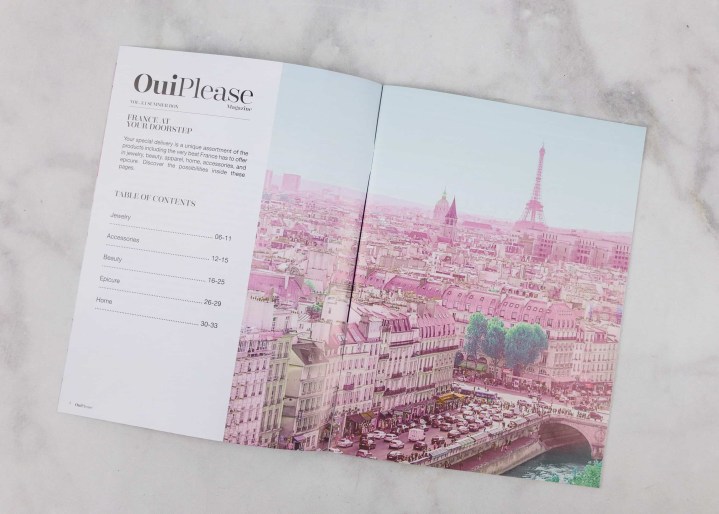 The mini mag details each and every possible variation of every item in the box. Subscribers don't all receive the same box so values vary accordingly.
This box has a very uneven shipping schedule, just FYI.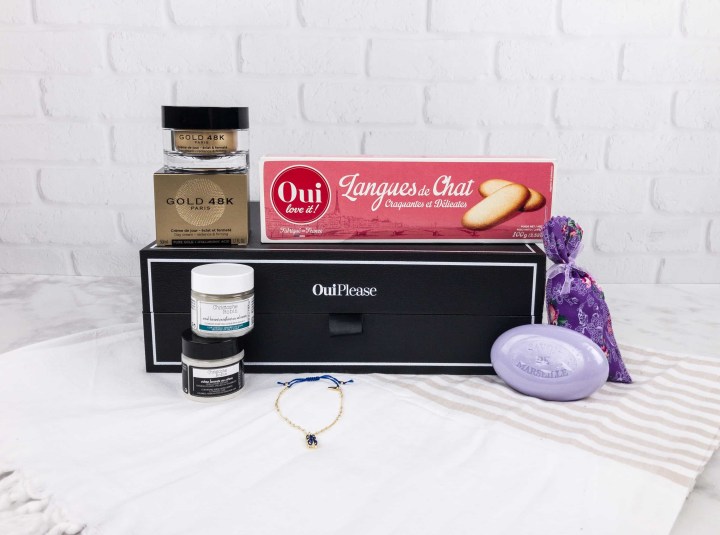 Everything in my Volume 3.1 box!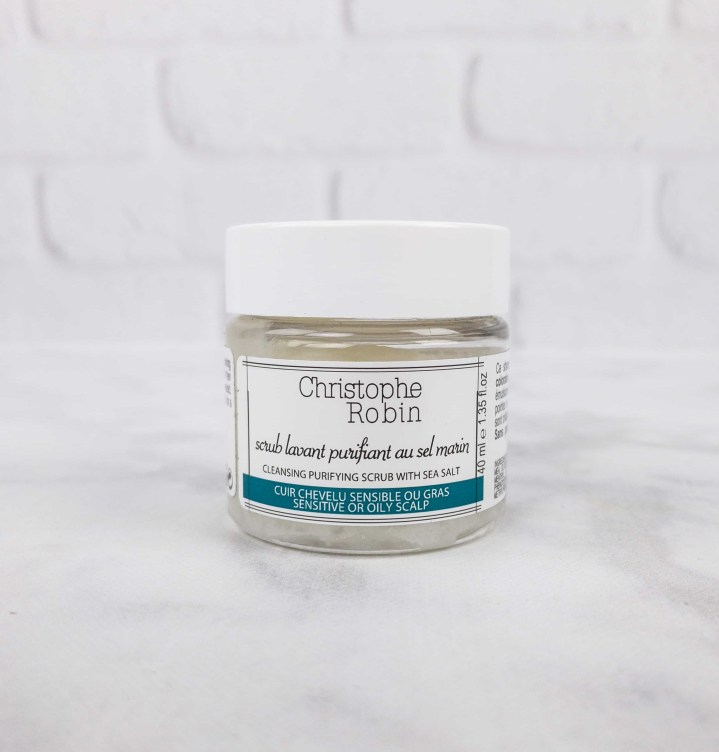 Christophe Robin Cleansing Purifying Scrub With Sea Salt ($9.50) A shampoo packed with the cleansing and soothing powers of sea salt. Ideal for sensitive or oily scalps.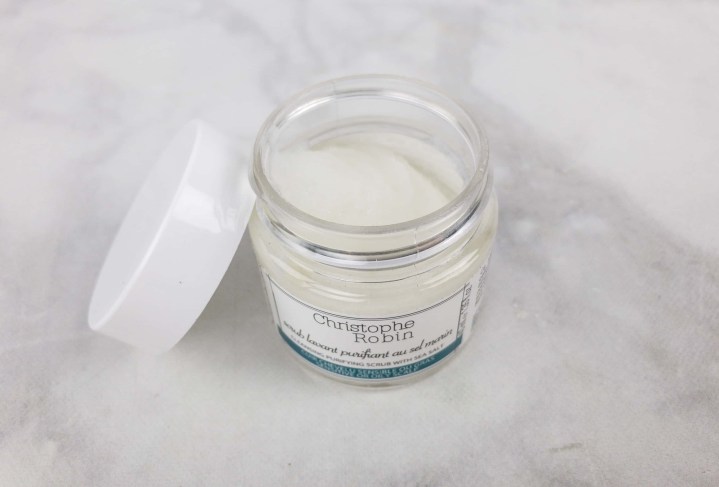 Only a small amount is needed to lather up and you don't really have to use it every day, so one jar will probably last for a few months. Leaves the hair soft and clean.
Christophe Robin Lemon Cleansing Mask ($30 on card, $10 online) I really don't know why they bother inflating prices for items that are easily obtainable here in the US.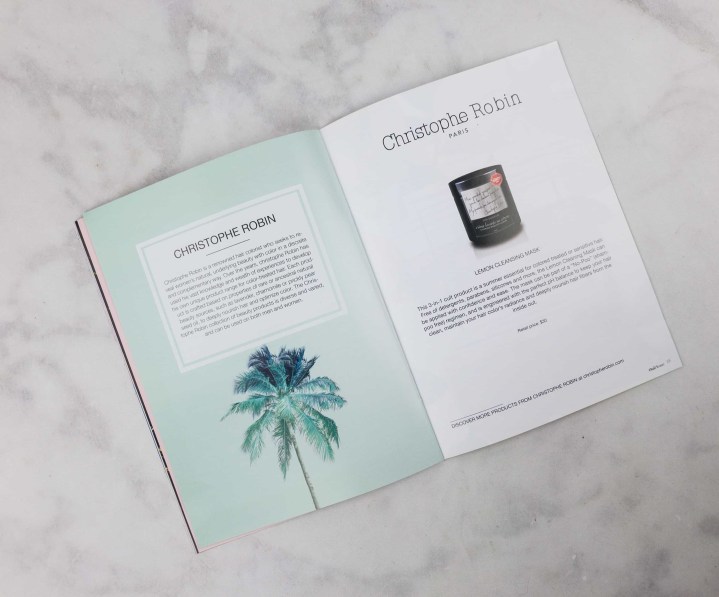 According to the mini mag, this hair mask can be a part of the "No-Poo" or shampoo-free regimen.
Smells great and doesn't cause irritation on the scalp. Ingredients include lemon zest extracts, chamomile, and St. John's wort extracts.
This card provides instructions for a quick application or an intensive weekend treatment.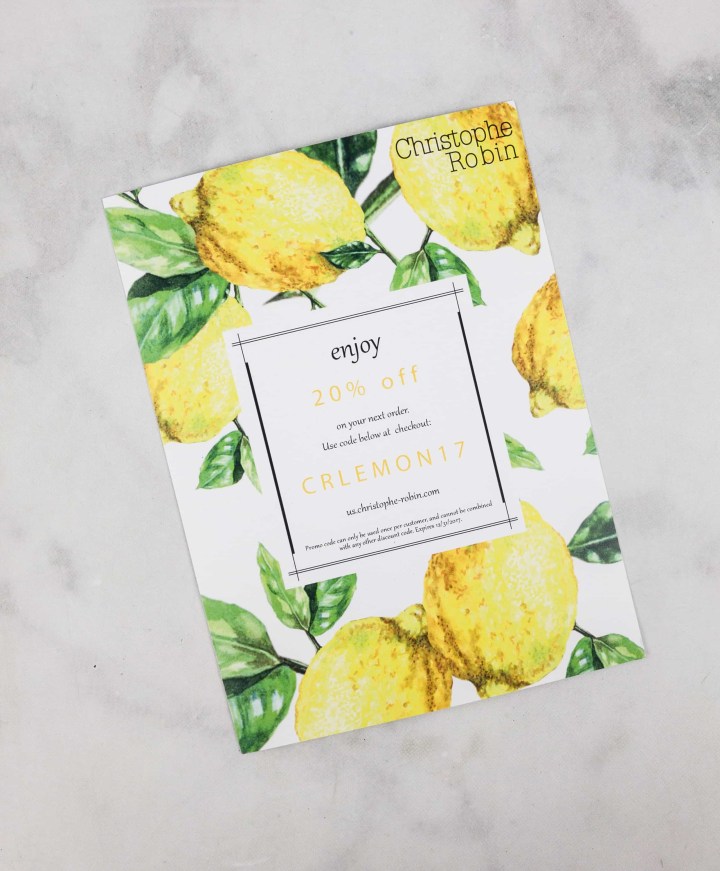 Plus there was a 20% off coupon.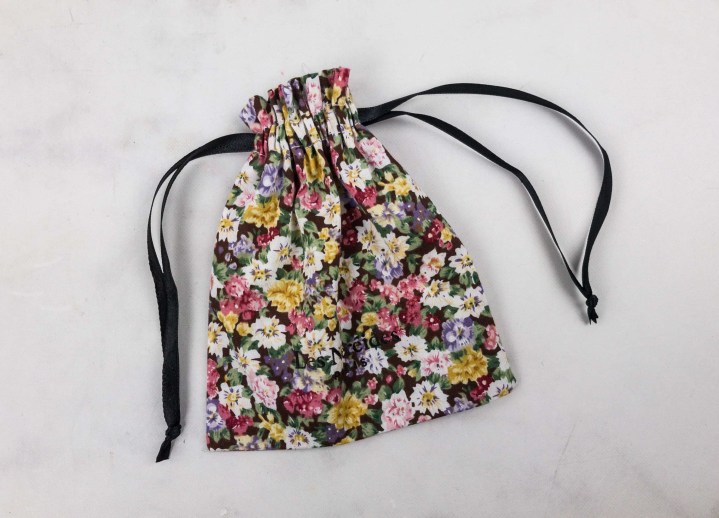 Les Nereides Royal Beetle Charm Bracelet ($60) – A luxury jewelry item packed inside a pretty floral pouch.
So dainty. It will look great when worn with a dress.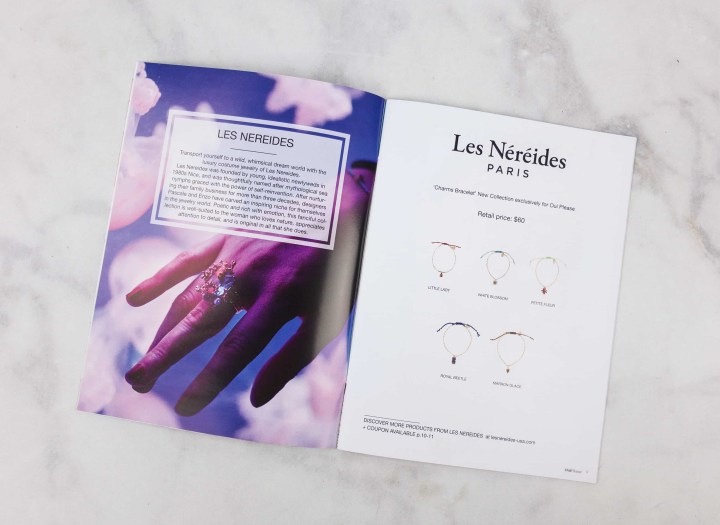 There are five bracelet designs in the exclusive collection by Les Nereides for Oui Please. Subscribers get one each.
We got Royal Beetle. Other designs available are Little Lady, White Blossom, Petite Fleur, and Marron Glace.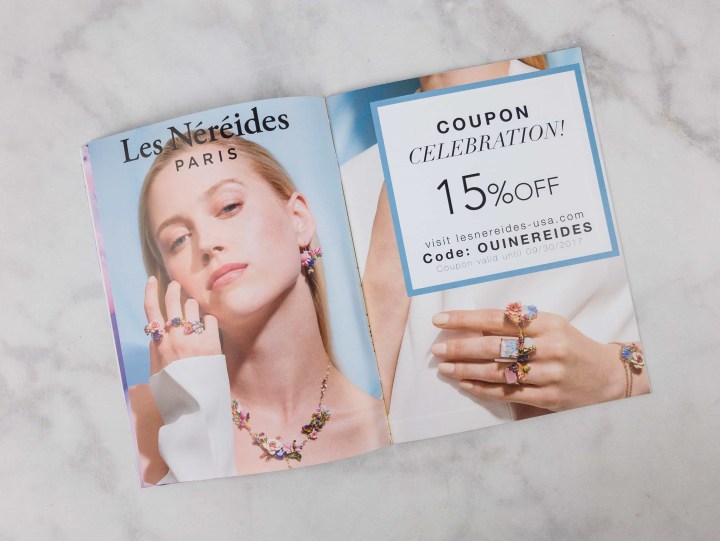 We also received a 15% off coupon.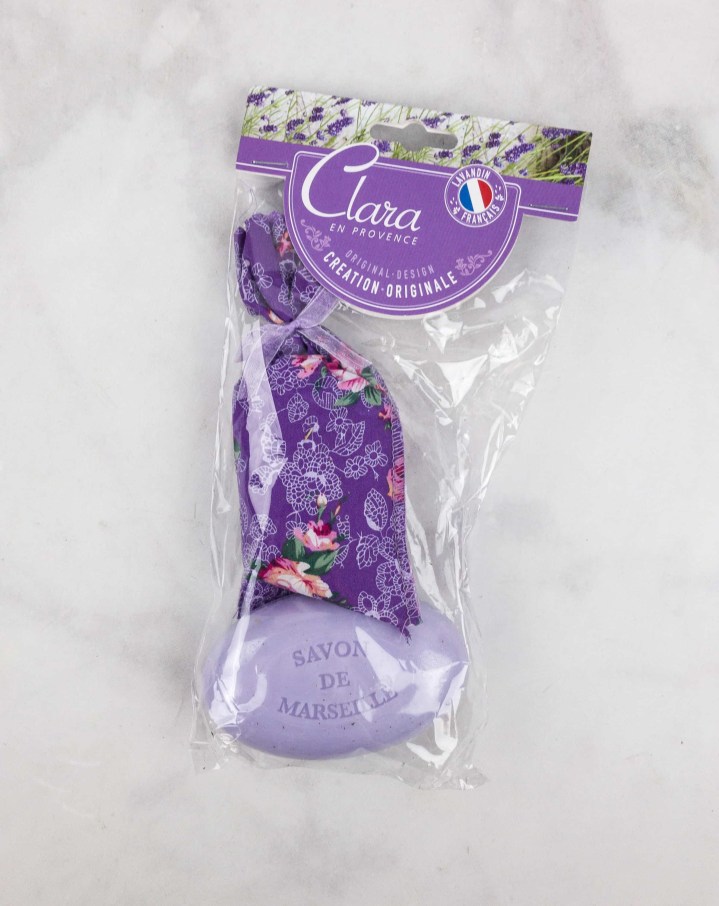 Clara En Provence Savon De Marseille & Lavender Bag ($15) Wonderfully scented goodies!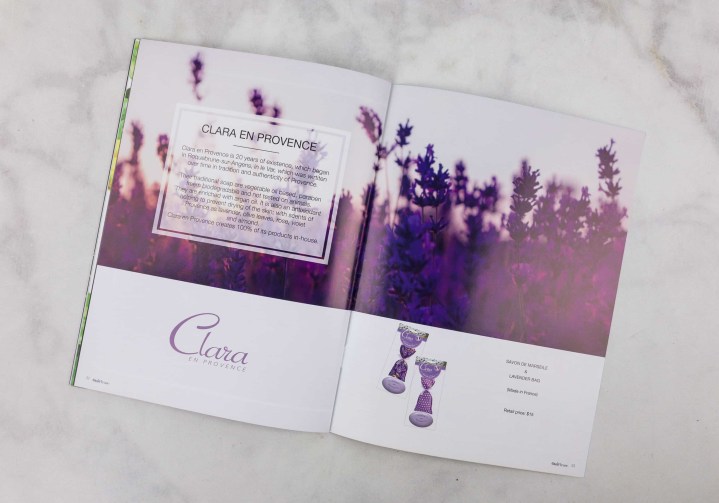 This pair of soap and lavender bag can surely make the bathroom feel more luxurious.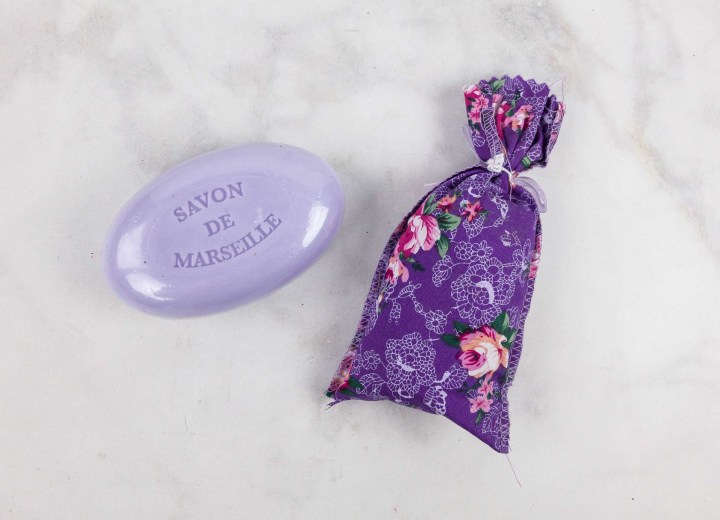 The traditional soap is vegetable oil-based and paraben-free. It is also enriched with argan oil and antioxidants.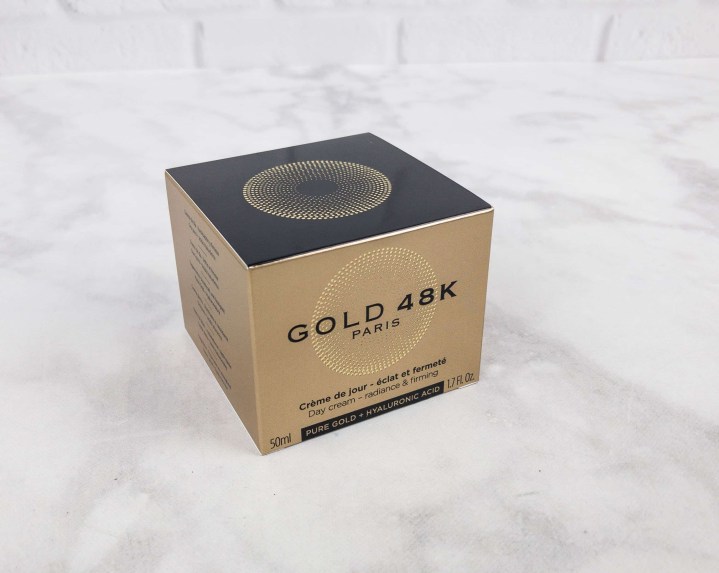 Gold 48K Paris Pure Gold + Hyaluronic Acid Radiance & Firming Day Cream ($200) Oh good grief, I slapped this on my face before reading the mini mag.
I may be inclined to use it more sparingly now that I know the retail on it!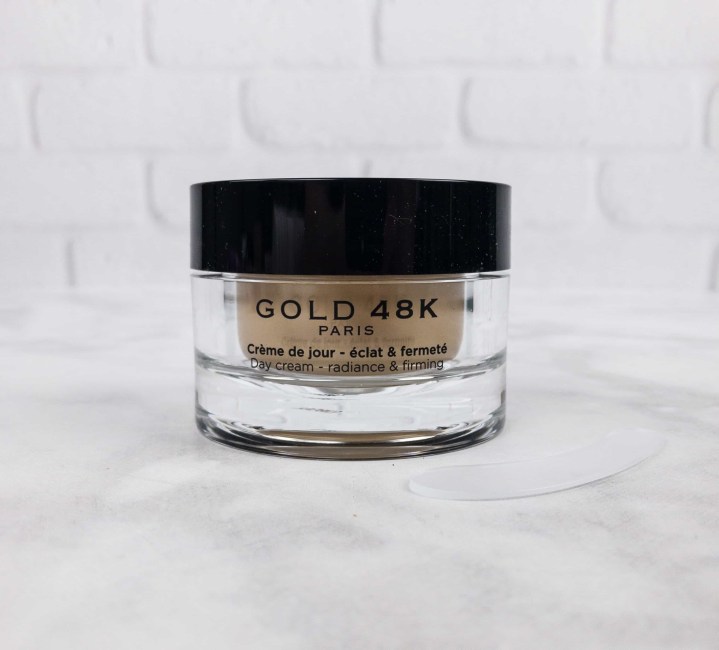 Ultra-fine pure gold particles and hyaluronic acid were combined in this formula to provide firming effects on the skin.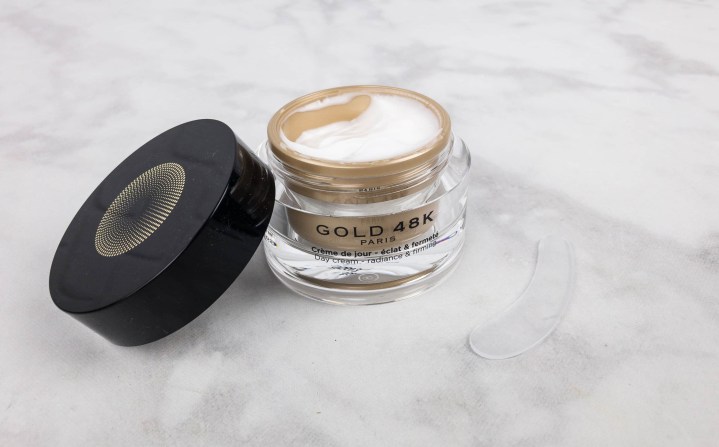 It is indeed a luxurious item! The cream is best applied on the face in the morning after using a serum. The mini mag also suggests to use circular movements for better penetration.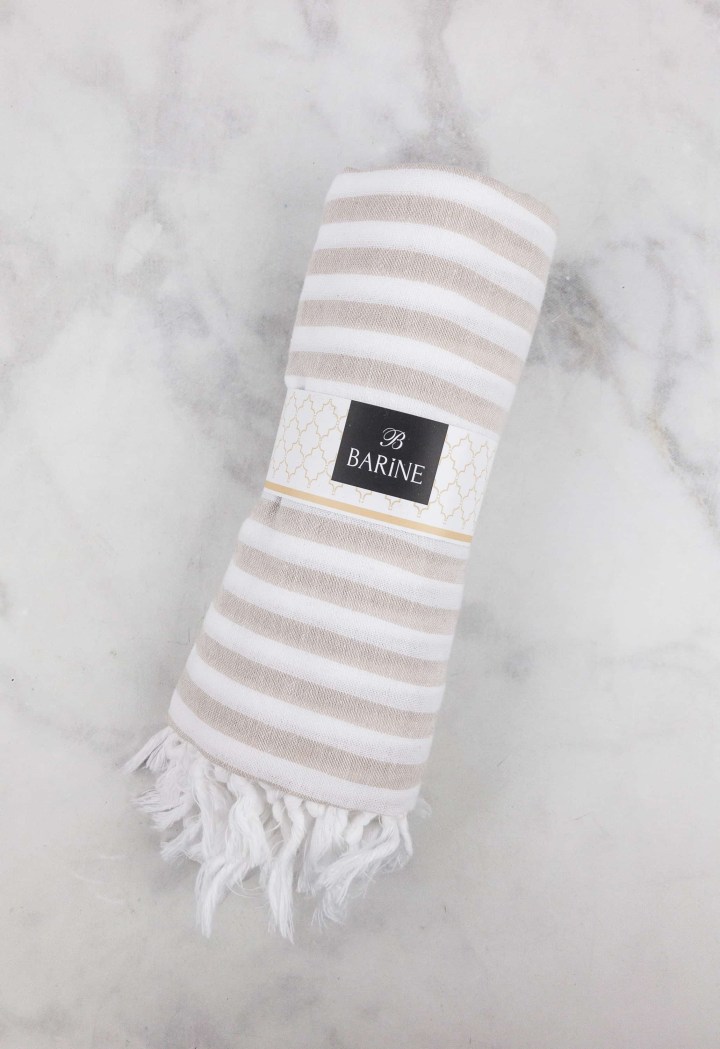 Mille et une Fouta Beach Towel ($50) First thing I noticed – this is not a blue towel.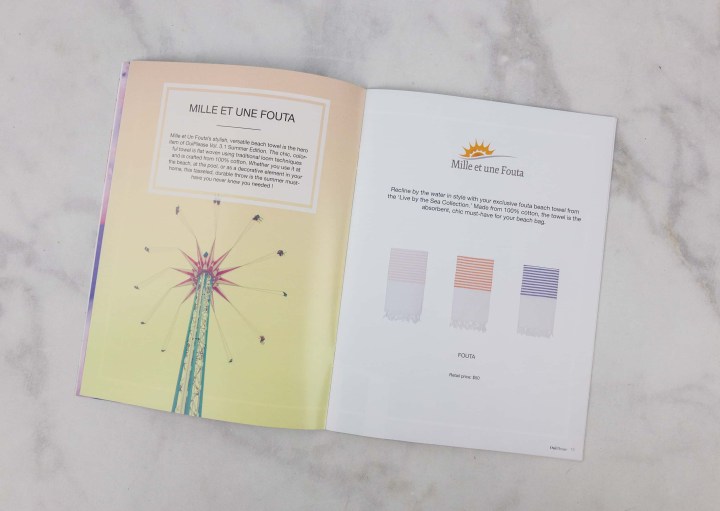 Oui Please gave subscribers the opportunity to select their color – I emailed back immediately selecting blue so I was surprised I didn't receive it. When I emailed Oui Please again I got a form letter about the enamel bracelet (the selections for that one failed too) but they finally sorted it and said they'd mail me the right color.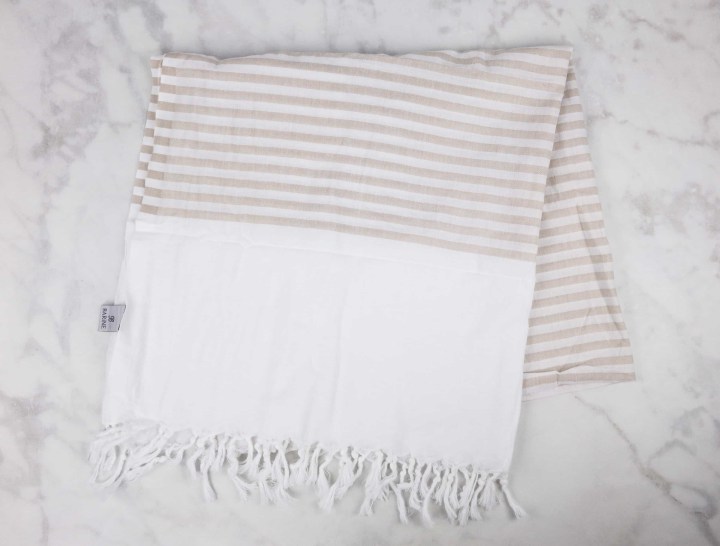 Anyways, this is way overpriced – you can get high quality Turkish towels any day of the week for less than $20 on Amazon.
Oui Love It Langues de Chat ($10) These are cookies shaped like the tongue of a cat!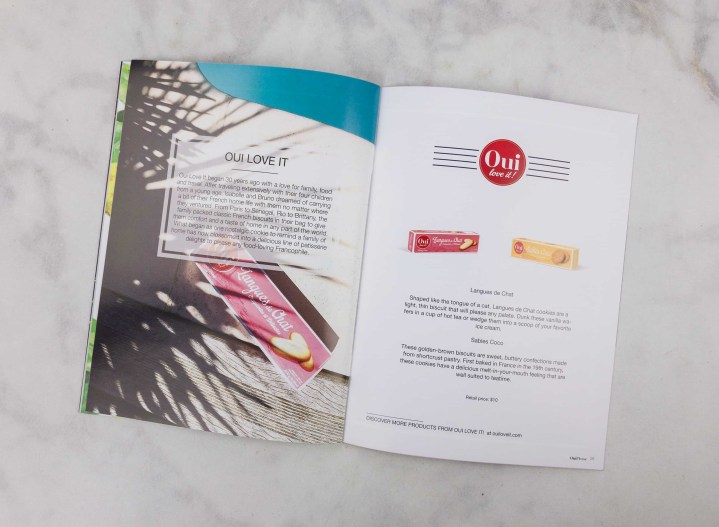 Other subscribers might have received Sables Choco, golden brown biscuits made from shortcut pastry.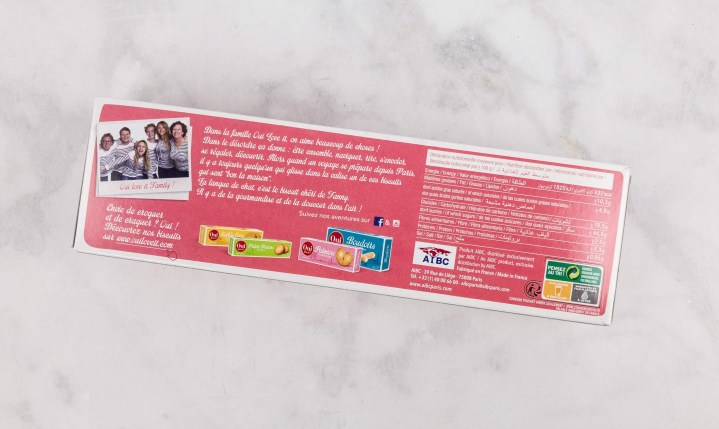 Langues de Chat can be paired with a scoop of ice cream, coffee, hot chocolate or tea, depending on your preference. Of course, you can also eat it as is.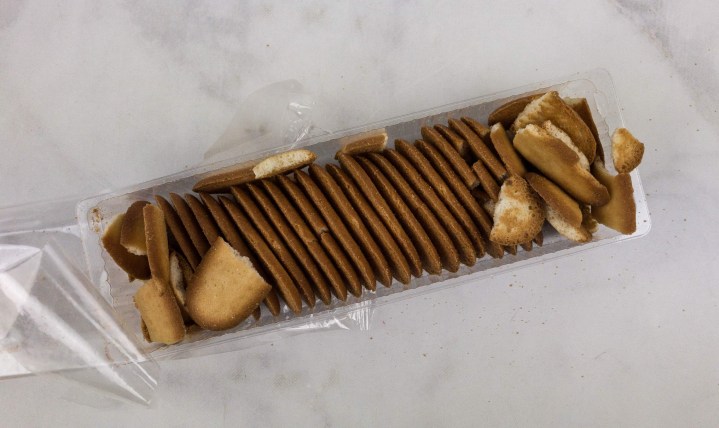 These cookies taste like and have the texture of the artisanal version of Nilla Wafers. It's the only way to describe them. They are completely delicious.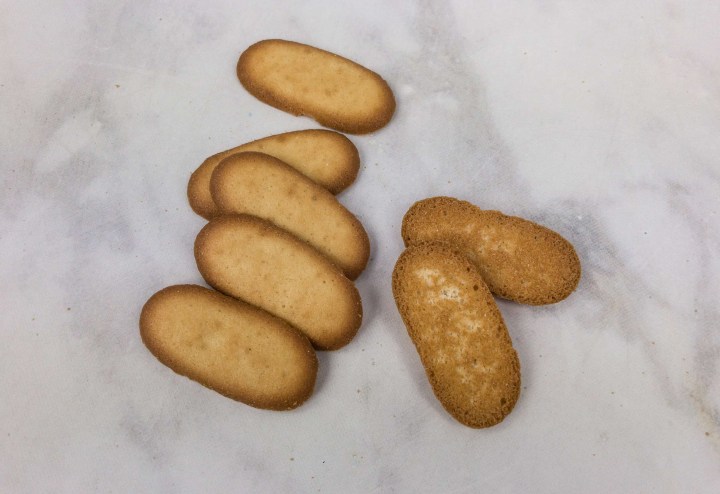 These crispy, buttery cookies are absolutely amazing. I devoured the entire box in a matter of days, I really couldn't help myself!
This box had a retail value of $375, but also included a bunch of pricy items. The curation hasn't really changed that much since the April 2017 box but the shipping sure has slipped. Anyway, despite the overpricing, there are still a couple of items from this box that I really enjoyed. Still hoping they'll improve the subscription in one way or another! This box was in need of a bulkier item, it felt a little light, even though the value was beyond reproach.