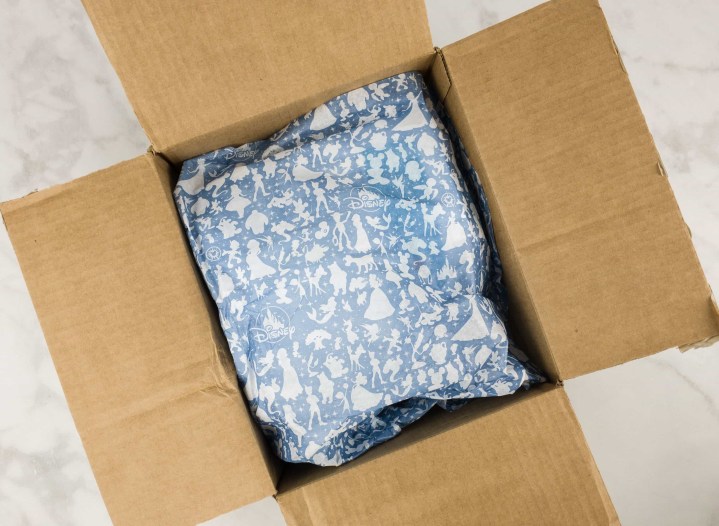 Disney Park Pack: Coin Edition is a monthly Disney coin collection subscription box from the Disney Store. Every monthly coin will be inspired by a classic Disney Parks attraction with sculptured bas-relief art on both sides. Coins are encased in acrylic shell and come inside a flocked case. Each one is created exclusively for the Disney Park Pack and includes a Certificate of Verification.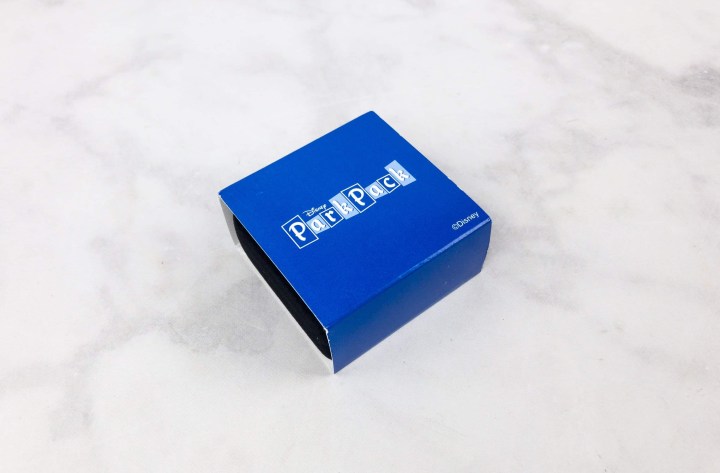 The box comes in a slipcase.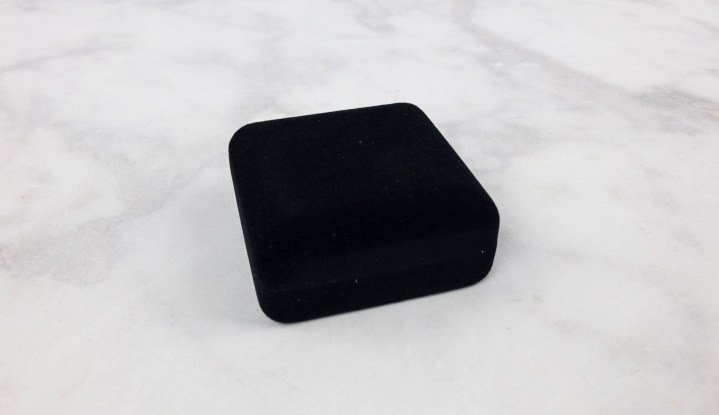 It's a Little Mermaid Coin!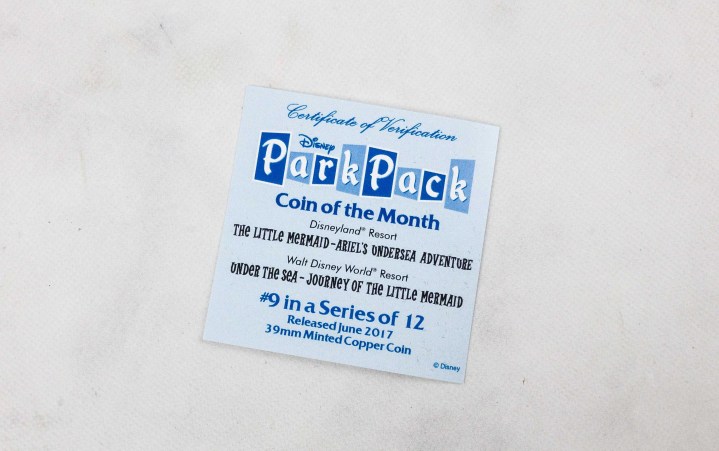 A Certificate of Verification is included, noting all the pertinent high-level details of the coin.
The finish on the coin this month is minted copper.
The coin comes encased in an acrylic shell to prevent it from having scratches and other damages. Unfortunately, ours was scratched before it was placed inside.
Disney Store had UPS pick up our coin, and I just received the shipping notice for the replacement, so I'm happy with that! So many scenes to pick from, and I'm having a hard time that this was almost 5 years ago they put this attraction in. It's always a must do for our family!
The other side is a fish trio who look like they're singing gleefully!
If you signed up for the annual subscription, you may have also picked up a coin display case. I obviously put pig-side up! It fits 12 coins so it's the perfect add-on accessory. I rather like knowing now that Disney's subscriptions are annual collections.
This is a good collectibles experience for Disney nuts, especially people that are interested in getting items for their favorite attractions. This is definitely one of ours – looking forward to having this one!
Visit Disney Park Pack: Coin Edition to subscribe or find out more!