Lavish Bath Box is a monthly cruelty-free and vegan friendly bath box. Expect to receive bath bombs, soaps, salts, bubble bars, salts, scrubs and more to create that lavish bath. Deluxe and full-size artisan-made products are included.
July's theme is Unicorn Believer. I am proud of my Lisa Frank Unicorn days back in the 80s and could not resist a unicorn-themed bath box.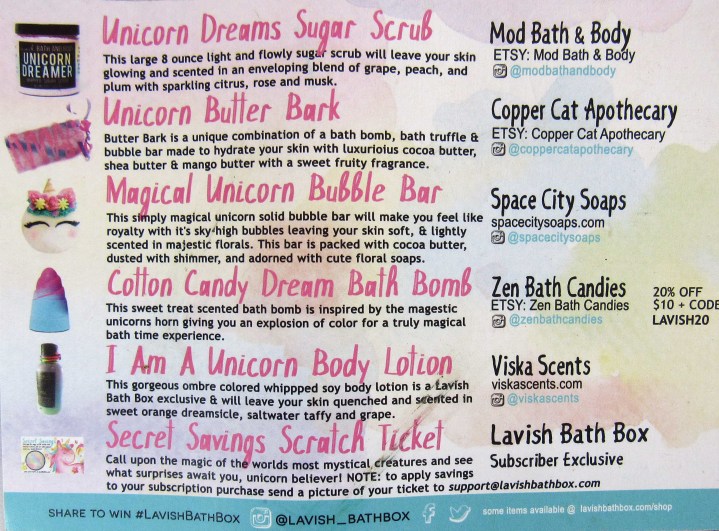 An information card was included that listed the products, descriptions, websites, and coupon codes.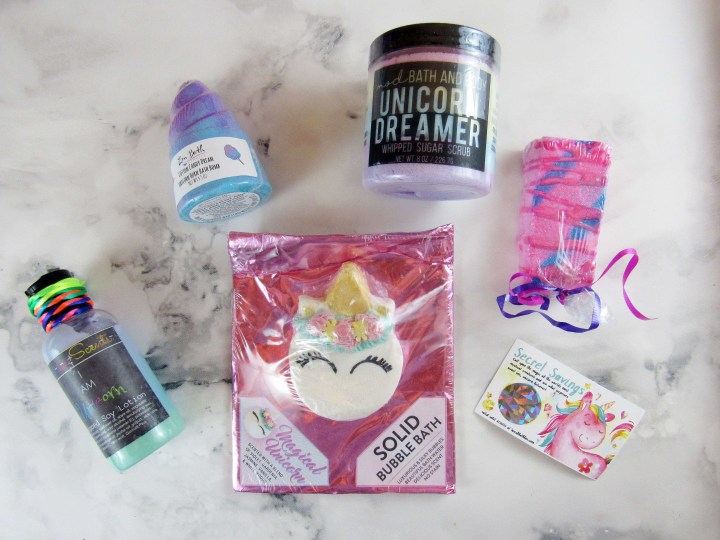 Here are the items in the July Lavish Bath Box. It is full of unicorn goodness.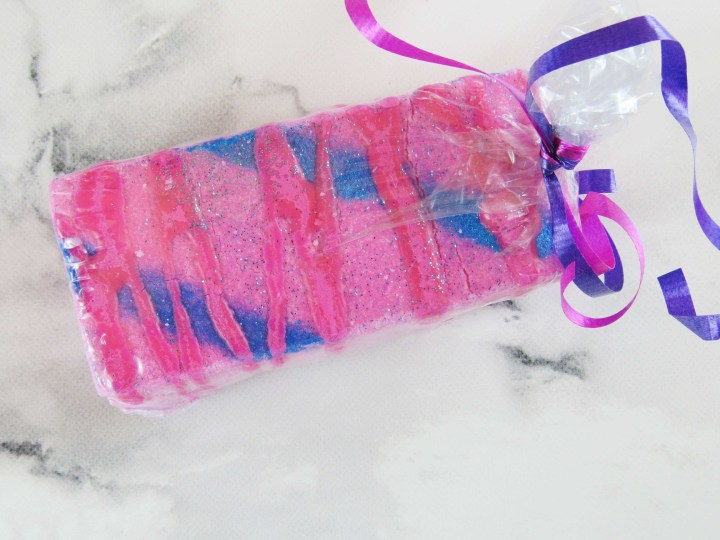 The Copper Cat Apothecary Unicorn Butter Bark ($7.50) is a combination of a bath bomb, bath truffle, and bubble bar.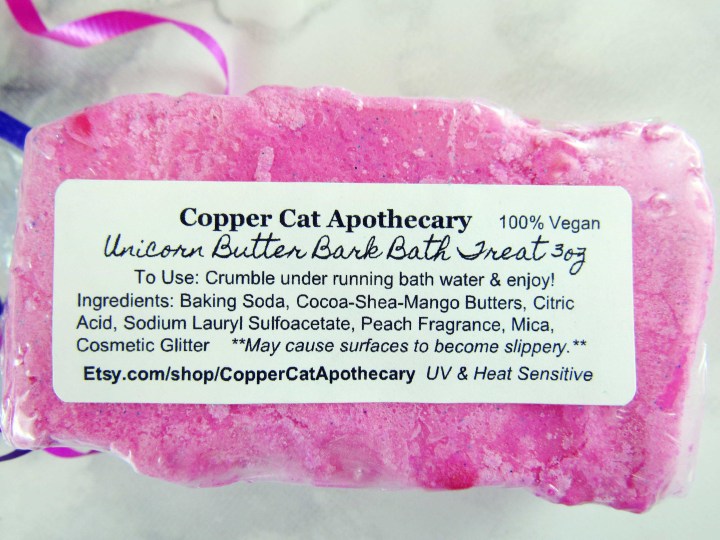 It has a slight citrus scent and felt soothing. It did leave my bathtub a little slippery so be careful when using it.
A third of the bar was enough to give the bath a pink hue, bubbles, and felt moisturizing to the skin.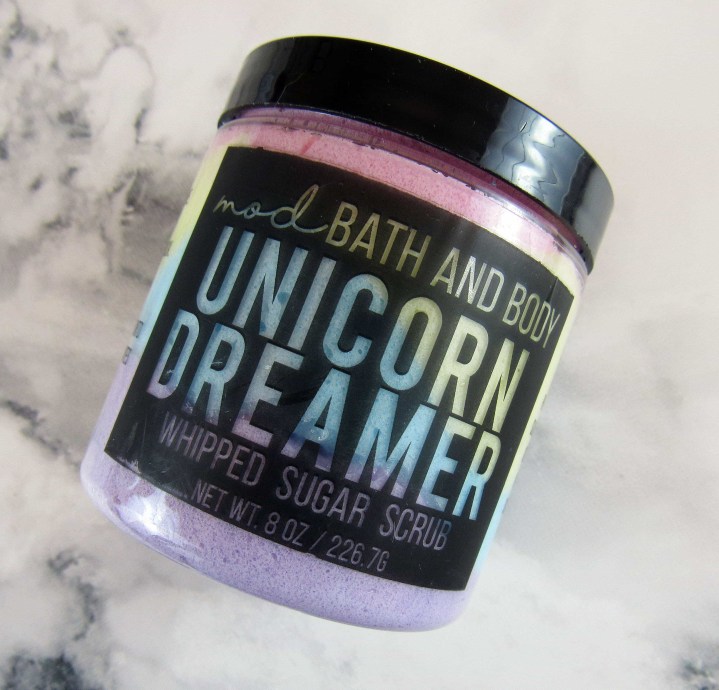 The Mod Bath & Body Unicorn Dreams Sugar Scrub (8 oz, $10.00) is a whipped sugar scrub that also cleanses the skin.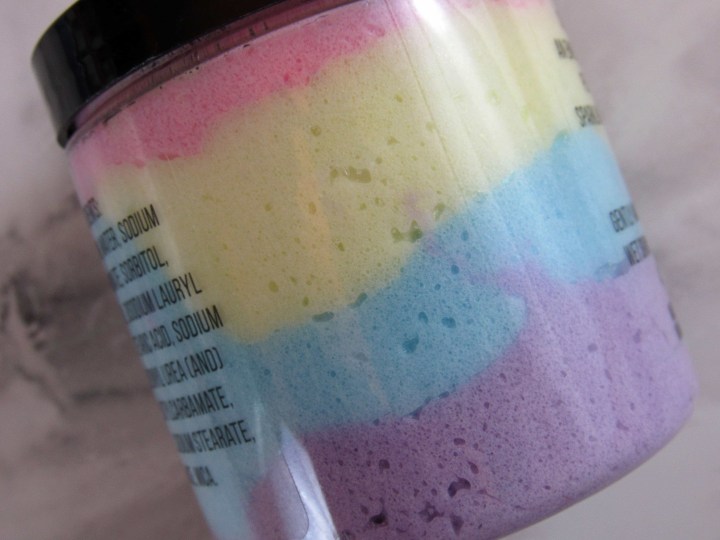 Rainbow colors are what every unicorn needs. The scent is a blend of grape, peach, plum, sparkling citrus, rose and musk.
It's a great scrub for those that prefer a gentle exfoliation. The whip scrub felt creamy, not oily, on my skin
My younger son claimed the Zen Bath Candies Cotton Candy Dream Bath Bomb (4.5 oz, $4.99) for himself. I do detect a cotton candy scent through the wrapper.
The colors are beautiful.
The Viska Scents I Am A Unicorn Whipped Soy Body Lotion (5 oz, $6.50) smelled like grapes to me.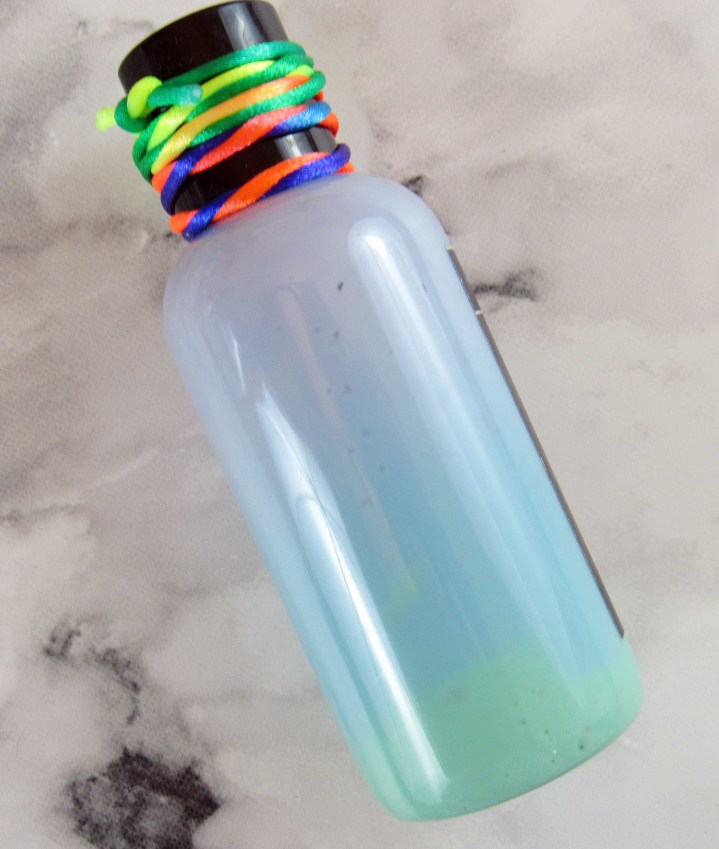 The lotion colors is a work of art as it moves from green to blue to purple.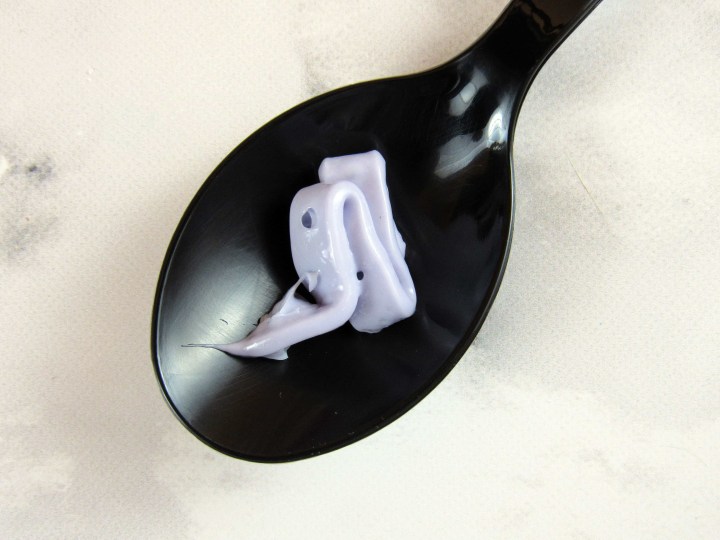 Love the light purple color. I did not try the lotion because I prefer not to put soy on my skin.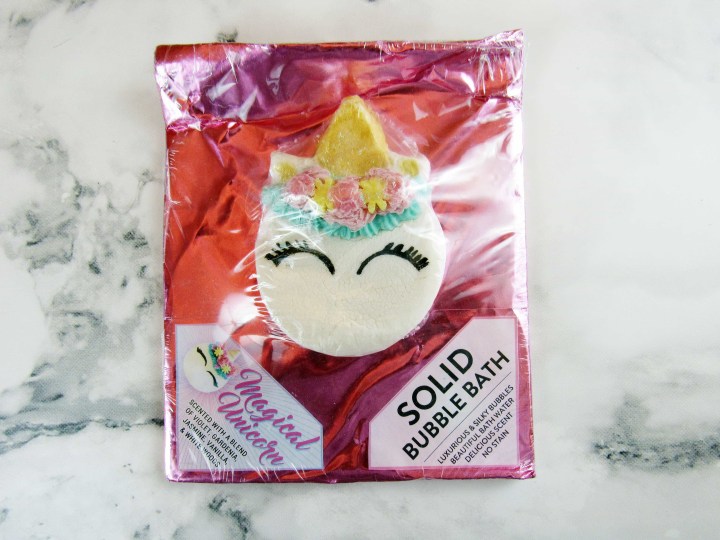 I saved the best for last. The Space City Soaps Magical Unicorn Bubble Bar (appx 2.3 oz, $8.50 ) is made with Fair Trade Cocoa Butter and Shea Butter. The scent is a blend of violet, gardenia, jasmine, vanilla, and white woods.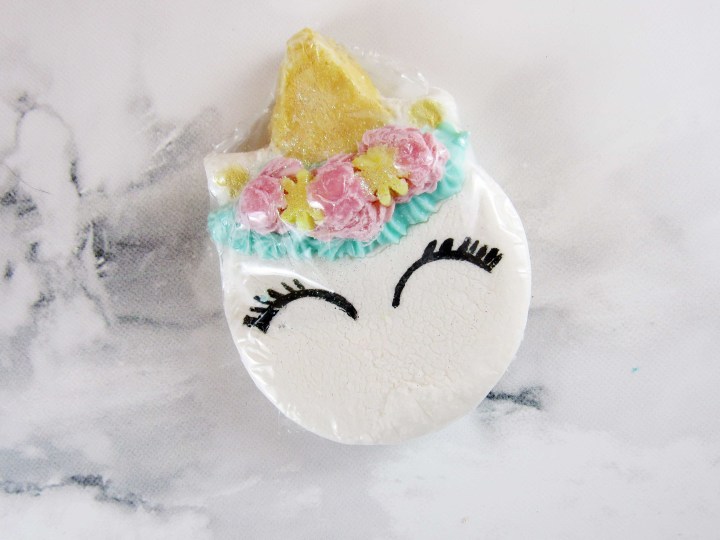 I am saving my beautiful unicorn to use in autumn.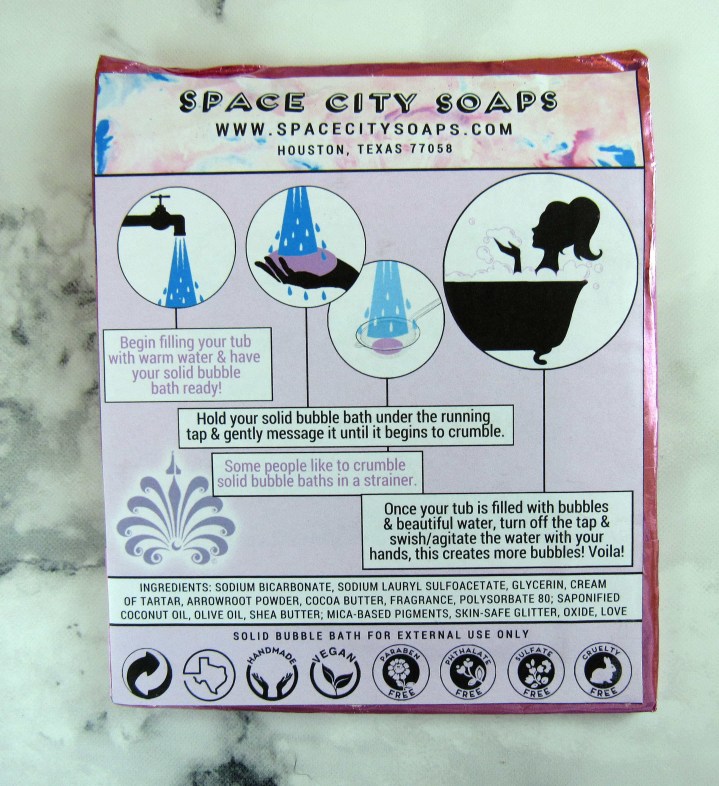 The back of the packaging explains how to use the bubble bar. It is large enough to provide bubbles and glitter for two or three baths.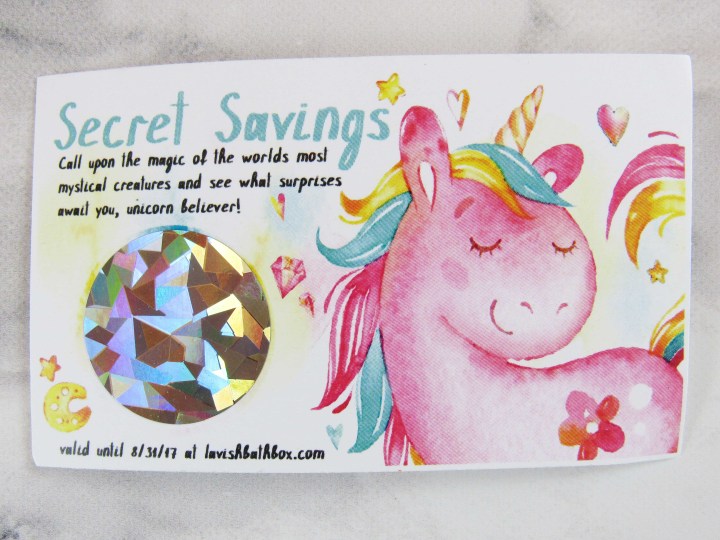 I received five dollars off a purchase.
The July Lavish Bath Box was full of fun bath items containing rainbow colors and unicorns. My favorite item is the Space City Soaps Magical Unicorn Bubble Bar which I plan to use when I feel achy in the fall. It's a great box for those that want a beautifully curated natural bath box.