The Dapper Dog Box is the box for your best friend in the world. Organic and natural items are hand-picked for your dog based on a personalized survey. The Dapper Dog Box sources from passionate small companies that love dogs. $1.00 from each purchased box is donated to rescues. The regular sized box has 4-6 items with an average $50.00 value. The mini box has 3 items. Both versions offer free shipping. The personalized survey offers five different dog sizes, grain or no grain, and a section to discuss more about your dog such as allergies, heavy chewer etc. $1.00 from each box goes to help rescue dogs find their forever homes.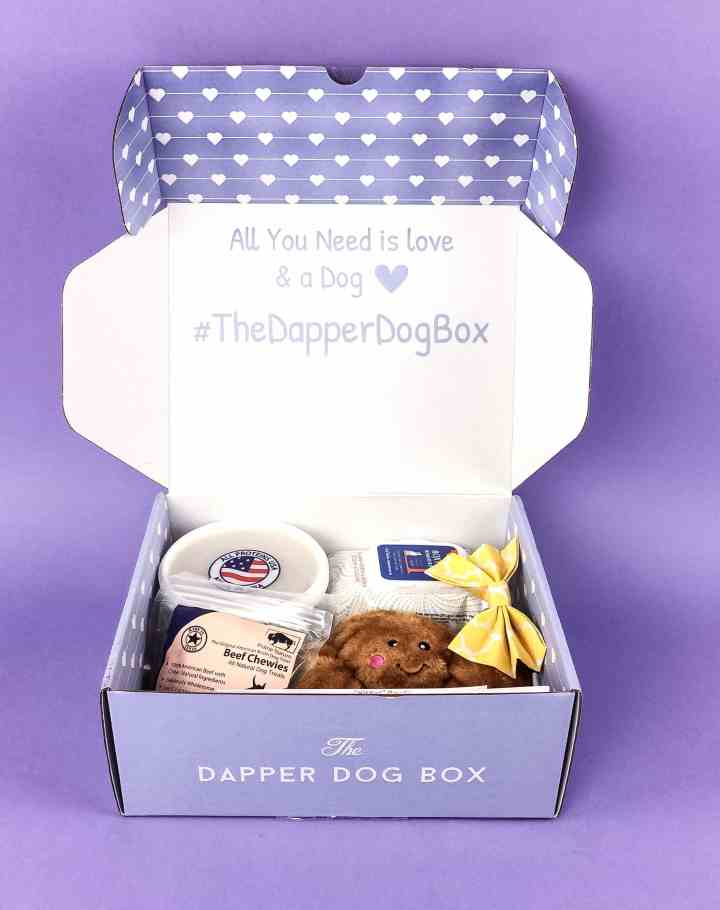 DEAL: Save 10% off your first shipment! Use coupon code HELLOSUBSCRIPTION.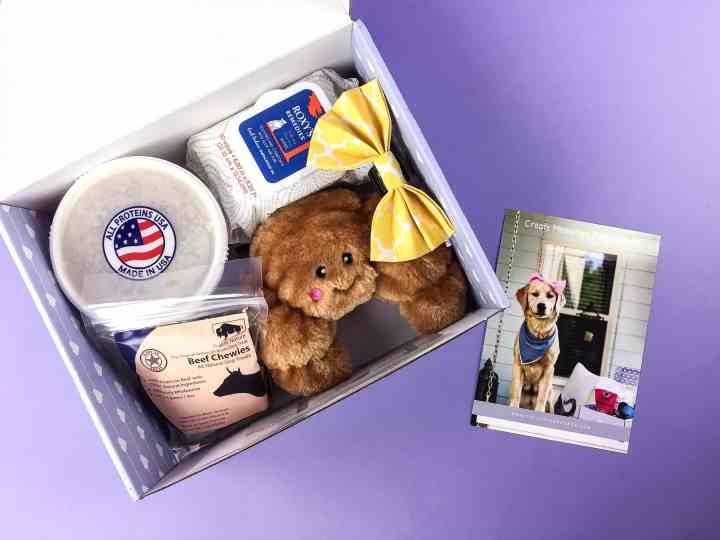 The June box theme is Summer BBQ.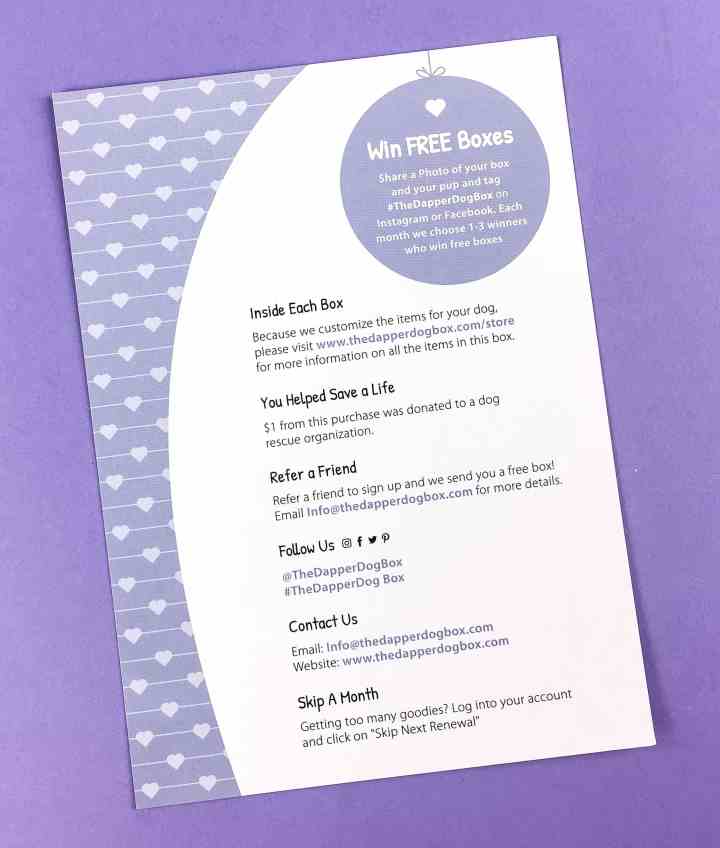 $1.00 from every box this month went to help rescue dogs find their forever home.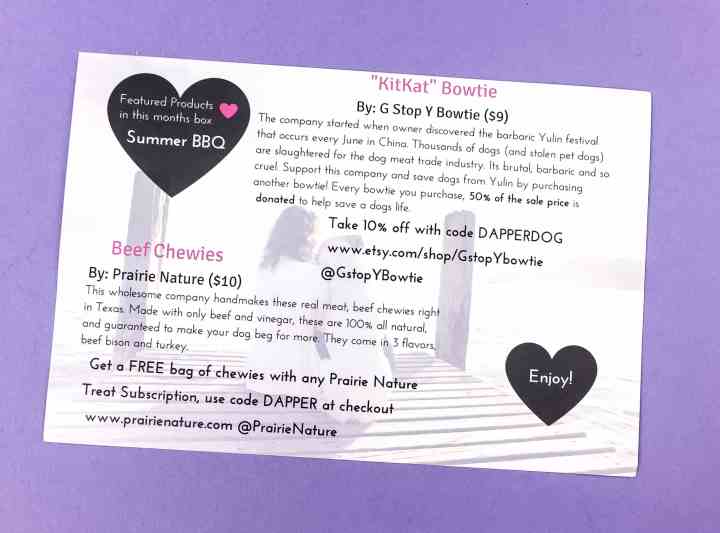 The information card contains the items, descriptions, and prices – plus a discount on future orders.
You can also join Dapper Dog's monthly contest to win a free box!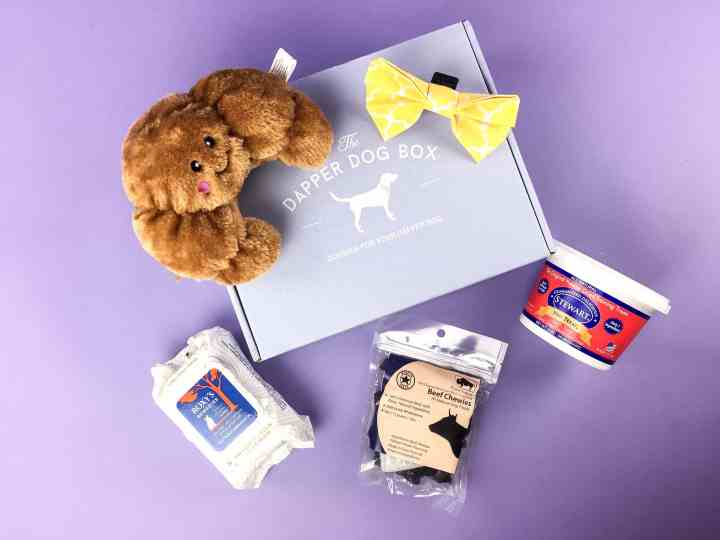 Here are the items in the June Dapper Dog Box.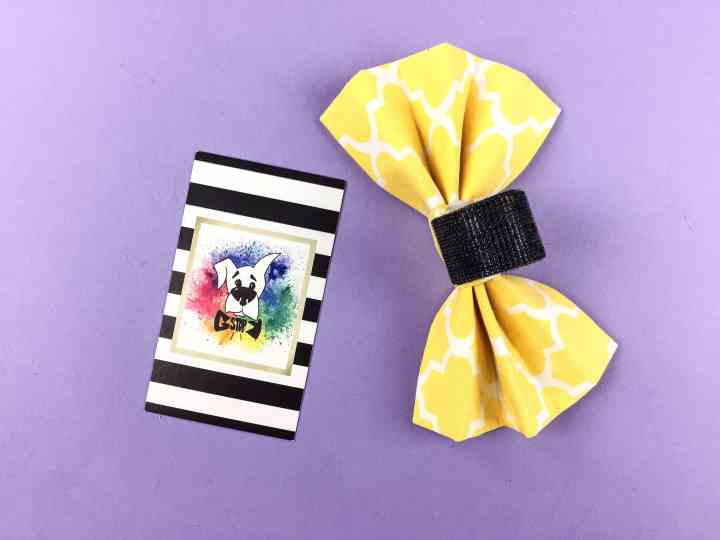 G Stop Y Bowtie The KitKat Bowtie ($9): An adorable bowite with a hook and loop fastening band that fits securely around your dogs collar.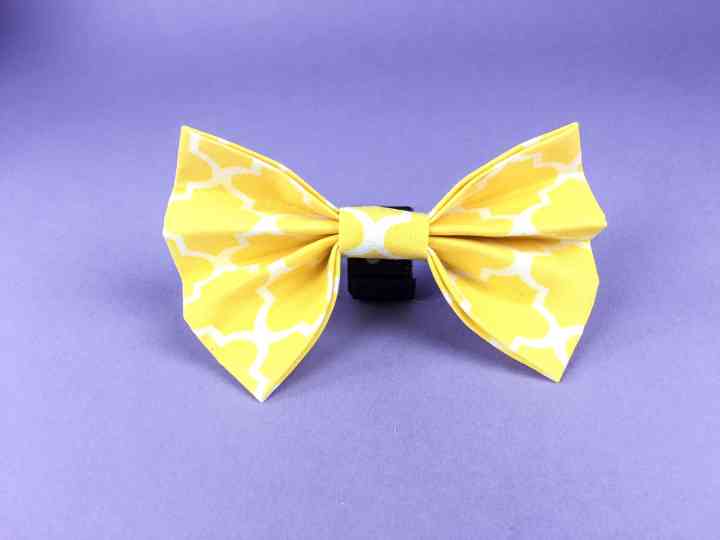 The tie has a slight ruffle to it and a simple, but bright, pattern. I love that it secures to your dogs collar so they don't have an additional item around their neck, and you don't have to worry about it getting snagged on anything.
The organization that creates the ties is a non-profit that donates half its proceeds to stopping the Yulin Dog Meat Festival.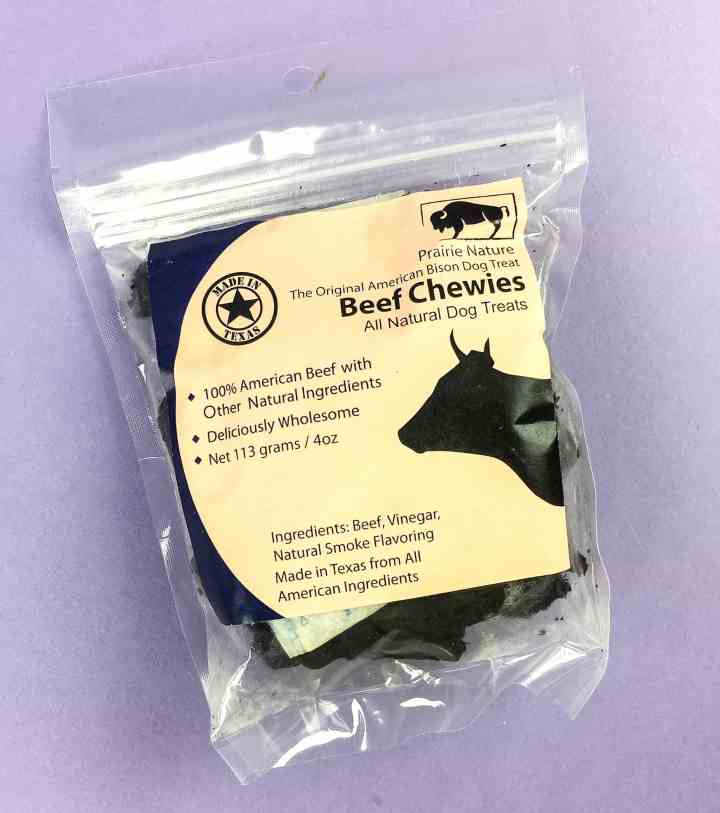 Prairie Nature Beef Chewies ($10): Super smoky hunks of beef to give your dog the true Texas BBQ experience.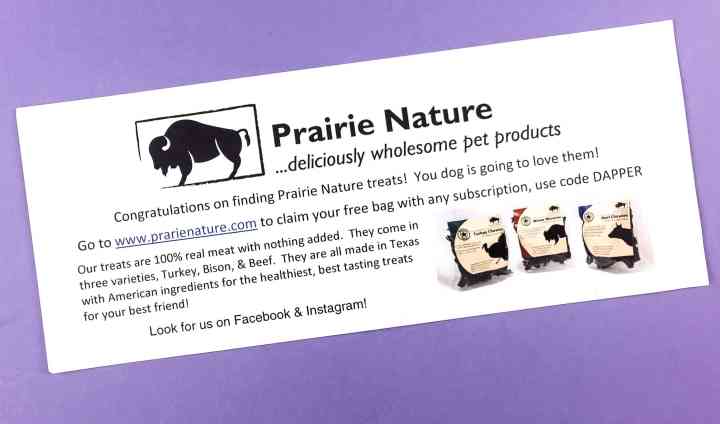 They included a coupon for a second bag FREE.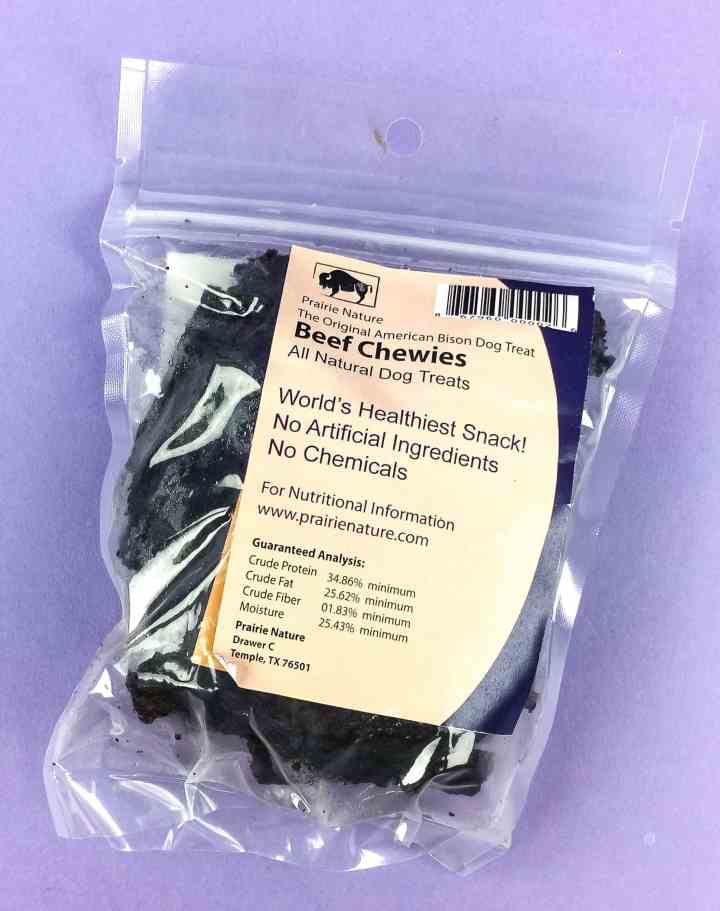 They claim to be the world's healthiest snacks because they contain no added chemicals and are made of natural beef.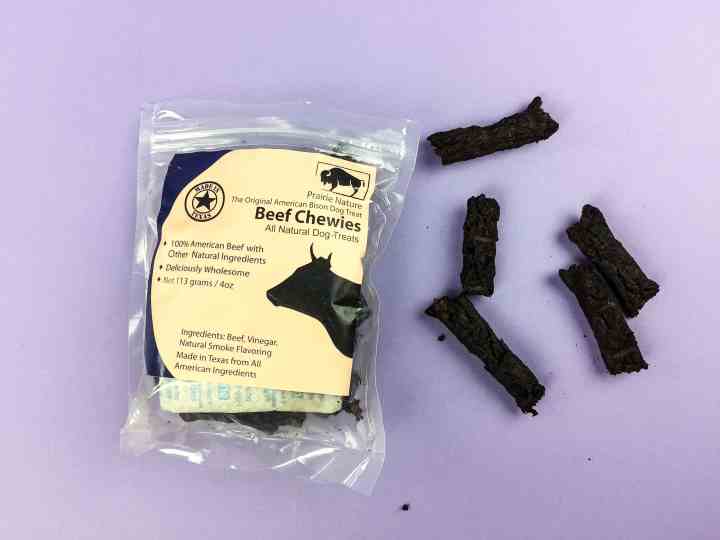 These chunks are tender/chewy and very, very smoky. When you open the bag, it smells like opening a bottle of liquid smoke.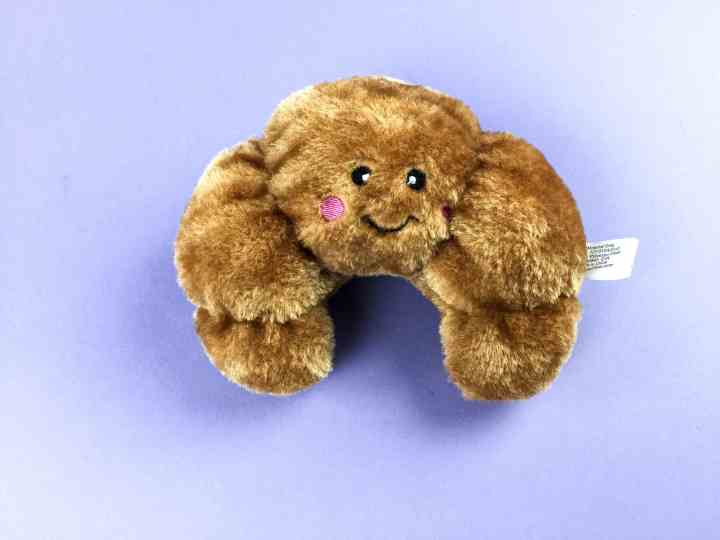 ZippyPaws NomNomz Croissant Plush Dog Toy ($7.89): A cute, croissant-shaped plushy with a squeaker inside.
The squeaker is quite loud, and sounds more like a squack than a squeak.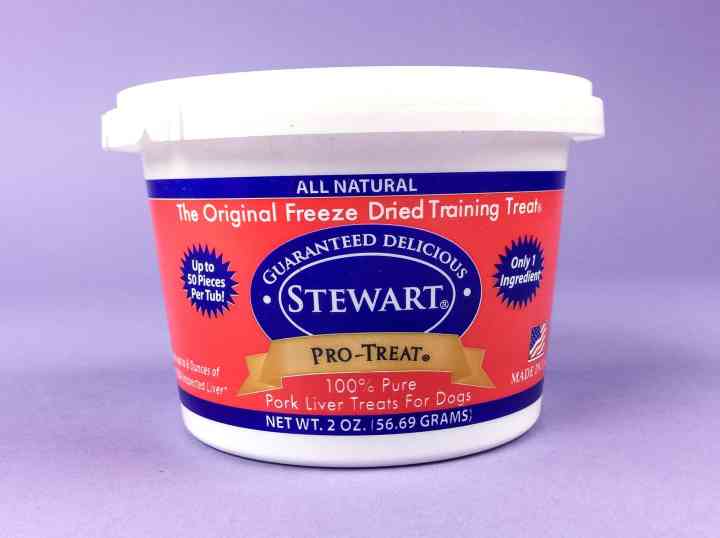 Stewart Pro-Treat Pork Liver Treats For Dogs ($3.19): Little cubes of freeze dried liver.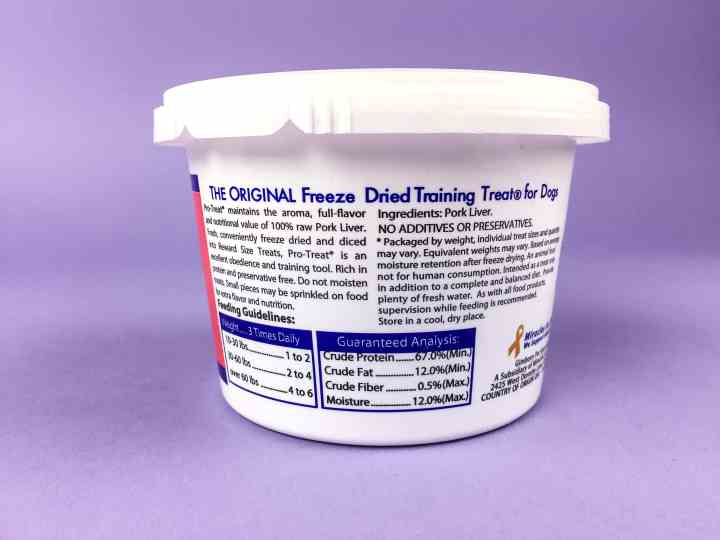 The treats are made simply from freeze-dried pork liver. They are pungent up close, but the drying keeps the sillage to a minimum.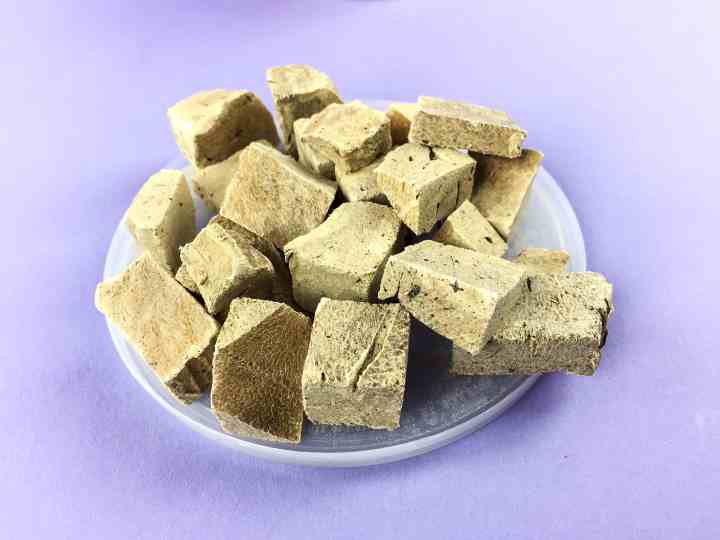 Lindy loves these, and the tiny chunks and natural composition make them perfect for frequent treaters.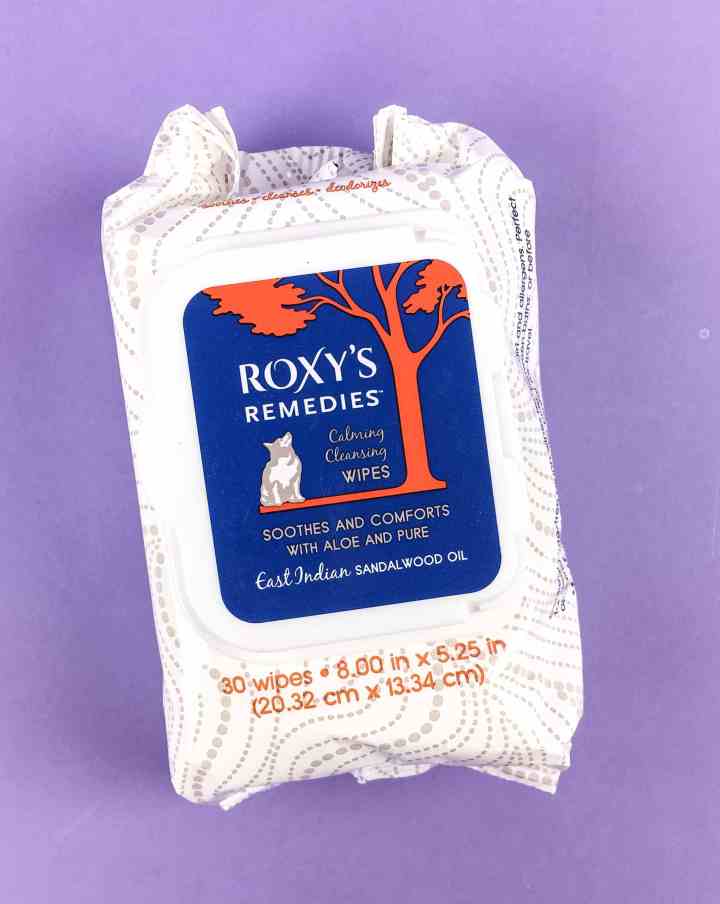 Roxy's Remedies Calming Cleansing Wipes ($10): Cleansing wipes with a calming sandalwood oil and soothing aloe. The fragrance is light and pleasant.
There is no other funny stuff, so they are safe to use on your dog anytime.
I liked the mix of items in The Dapper Dog Box – a couple of nice, high-quality treats, an unobtrusive fashion item, a couple grooming and care items, and single toy. This works well for Lindy, since she loves treats, gets a little nervous and a lot filthy, and isn't crazy about wearing outfits. The value topped $50, but only if you count the second bag of beef treats you can claim online "with any subscription" – it's unclear if that requires a second subscription or means your current one. In any case, the value exceeds the subscription cost and the quality of items is really good. It's an excellent box for dog owners that want a customized box with a focus on organic and all natural toys and treats.