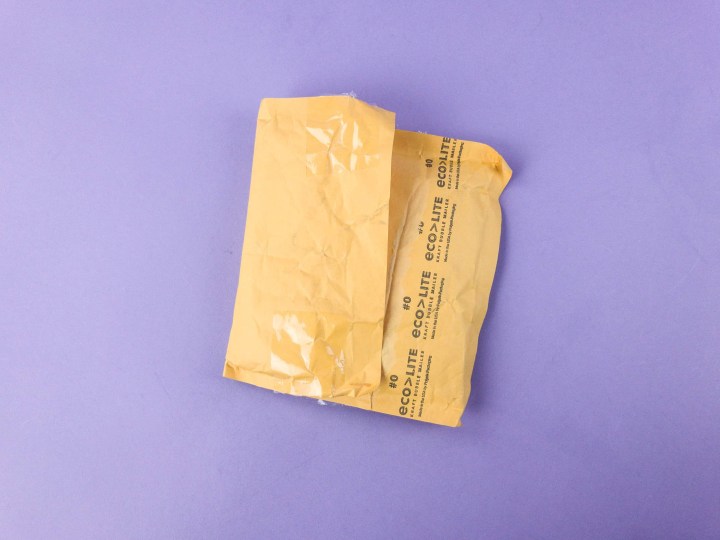 The Holo Hookup is a monthly holographic nail polish box from 3 indie polish contributors: Cupcake Polish, DIFFERENT dimension and Glisten & Glow. Each box follows a monthly theme, and will include a 4th polish from a special guest maker. The box is available by pre-order only from the 21st of the month at 9pm EST to the 28th at 9pm EST.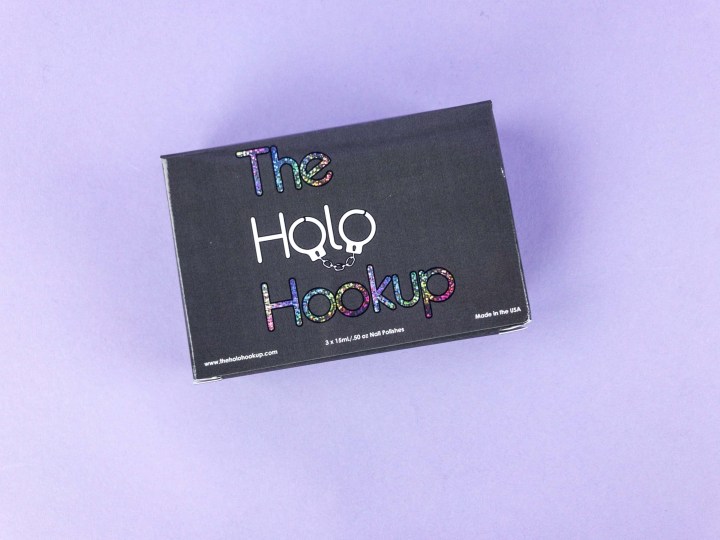 The three polishes come in the box shown above, and the guest maker comes in the bubble wrap (I'm guessing it may vary depending on fit for the month?).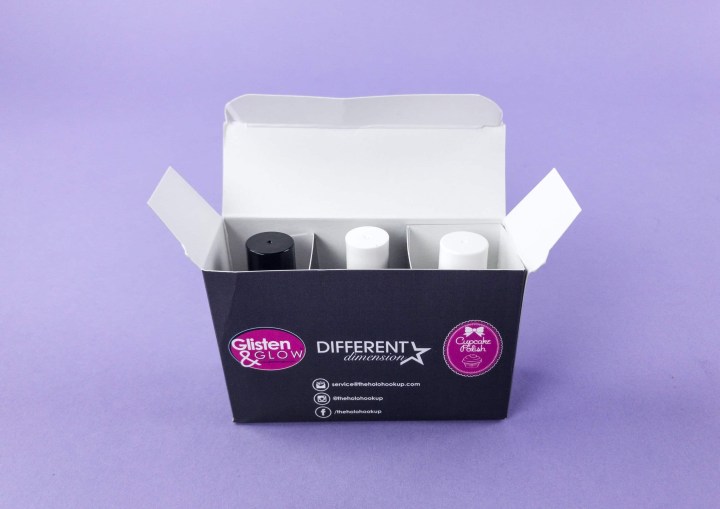 Can't wait to see what we have this month!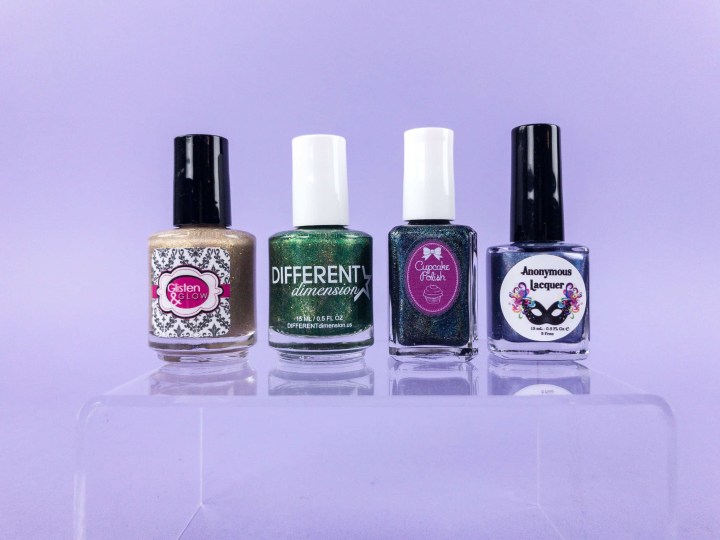 Everything in my box!
The theme for June is Famous & Failed. These polishes are named after famous couples that eventually broke up.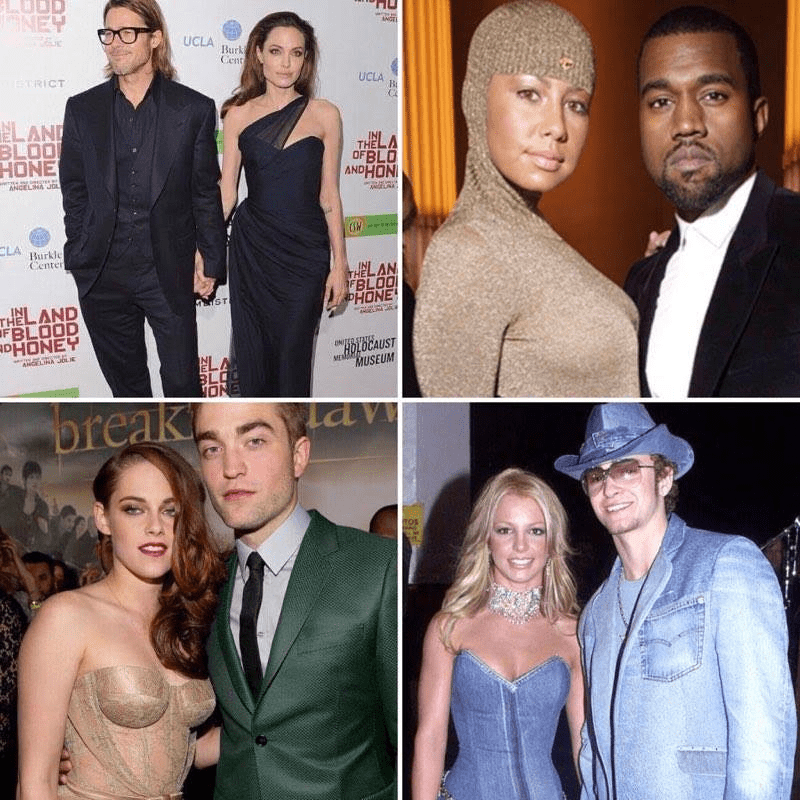 Glisten & Glow Amber & Kanye Nail Polish: Antique gold holo with gold, bronze and copper microflakes to pump up the coverage for this light color.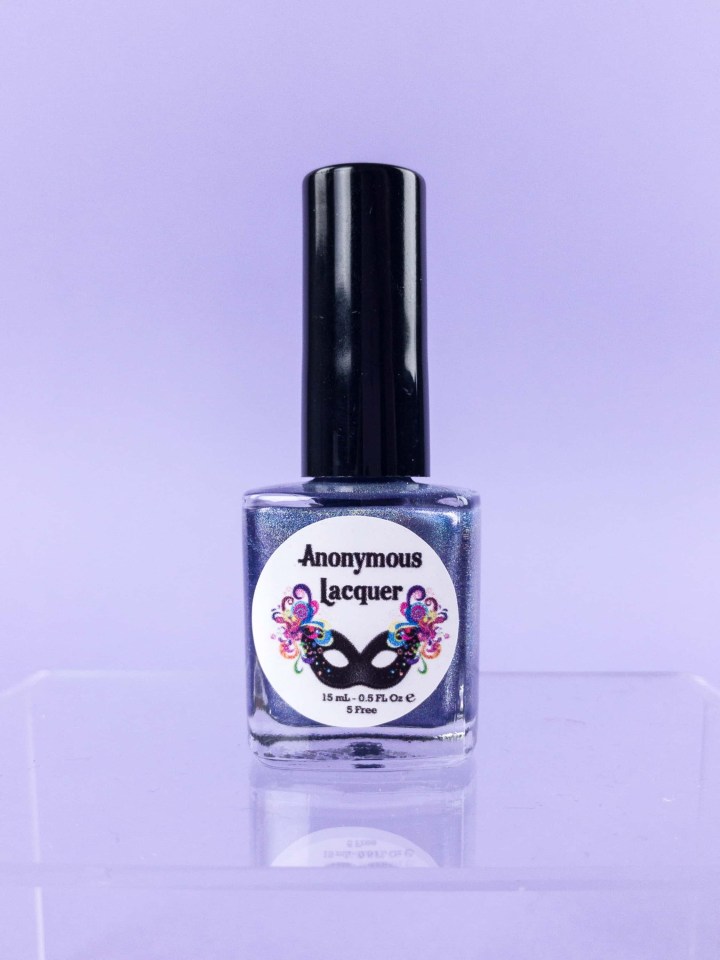 Anonymous Lacquer Britney & Justin Nail Polish: Canadian tuxedo blue holo. Obviously! (If you're too young to know what that is, that's stonewashed denim on top and bottom – way too much!).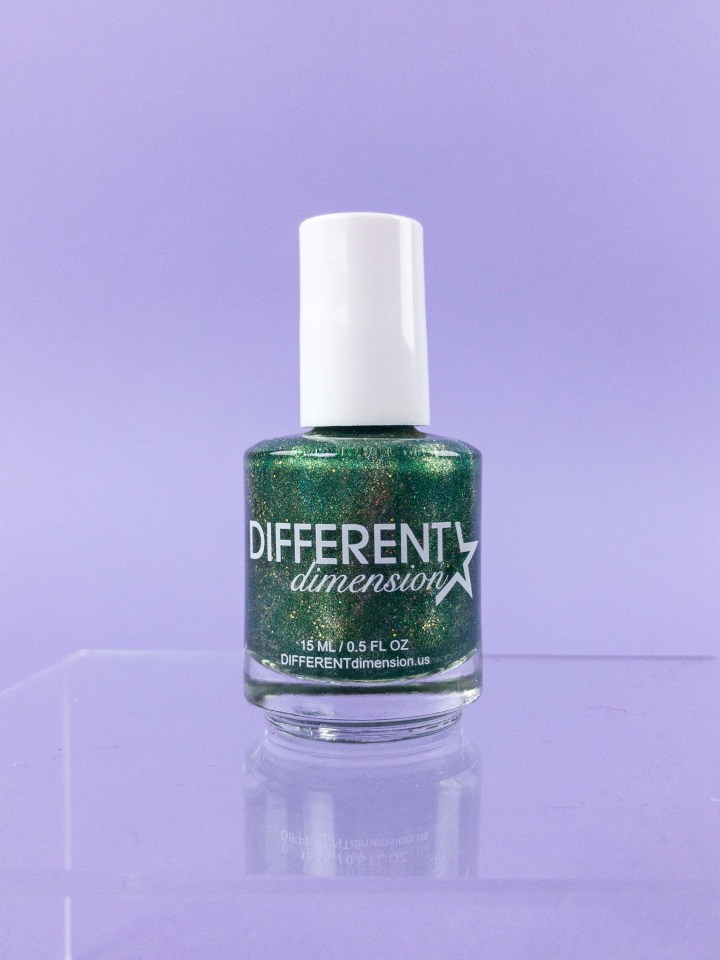 DIFFERENT dimension Rob & Kristen Nail Polish: Emerald green holo with gold microglitter and grey microflakes.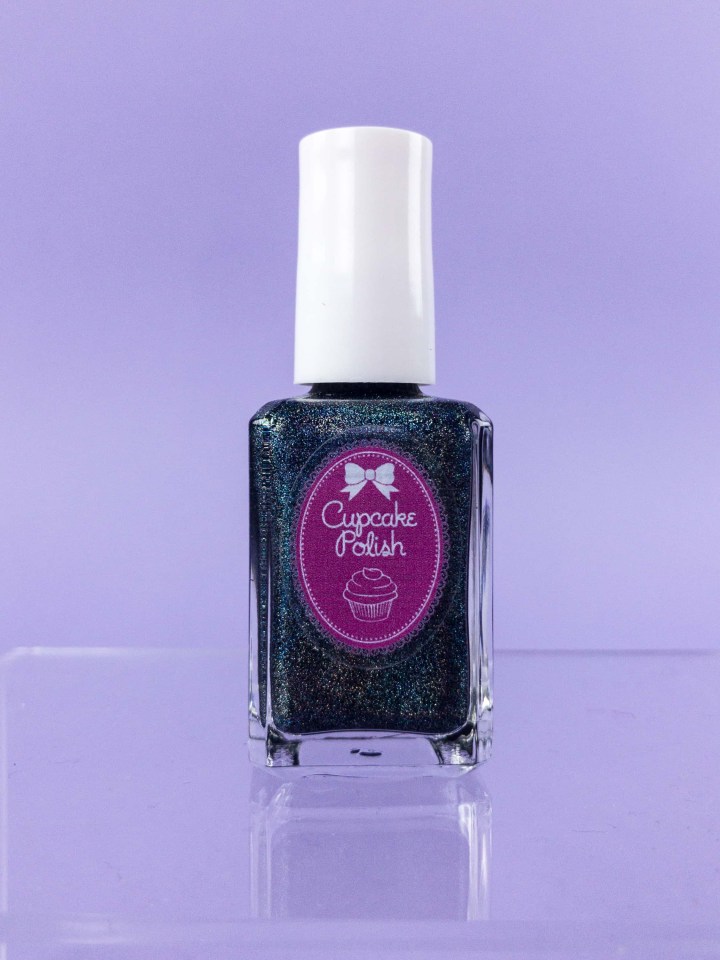 Cupcake Polish Brad & Angelina Nail Polish: Deep navy blue holo.
Sorry – absolutely regular person swatches below!
My favorite is easily the Rob & Kristen, with Brangelina (or Brangelina no more) a very close second! I guess this box was prepped too early in advance for Ben & Christina (tears). All four polishes had amazing wear with 2 coats, no nail cleanup first or base coat, and no top coat. I really love holo and Julep's holo polishes aren't always my favorite, so this grab-it-if-you-love-it box is perfect for me! It's definitely on the pricey side but these indie makers are totally worth it!