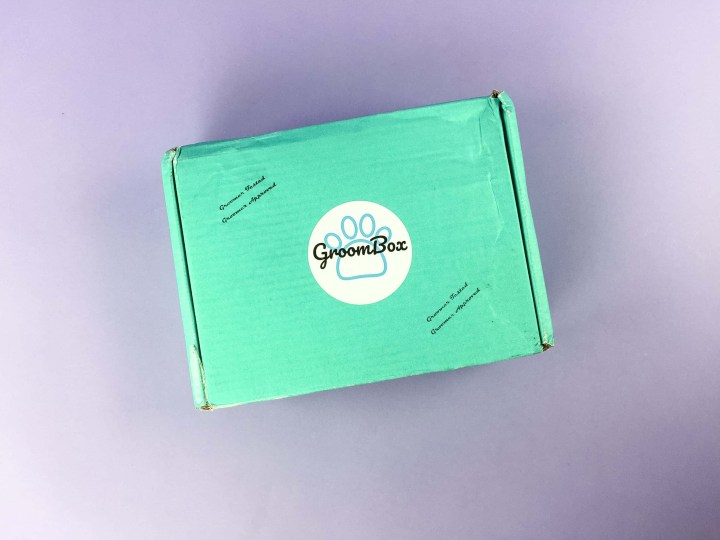 Groombox is your monthly pet grooming subscription box. For $49.99 per month, you'll receive a box filled with a variety of items such as bows, bandannas, neckties, shampoos, shears, blades, combs, and more! All the items are tested by groomers, for groomers!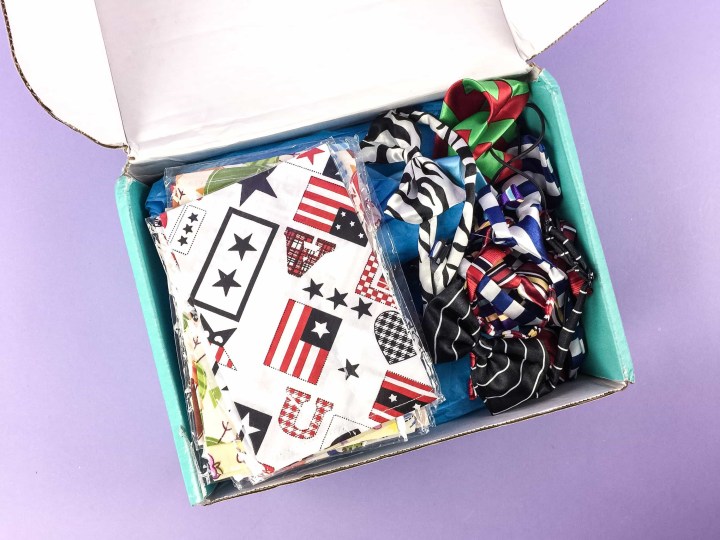 DEAL: Save $5 off the first month's box. Use coupon code FBFIND5. Save $7 on your first standard grooming box from GroomBox! Applies only to $49.99 standard box on monthly, 3 month, 6 month, or 12 month terms. Use coupon code DIR7SAVE. Get 10% off on our monthly subscription boxes! Use coupon code SAV10GBM.
The grooming supplies were wrapped inside a blue tissue paper while the others are packed inside a plastic sheet. They fit lots of stuff in this box!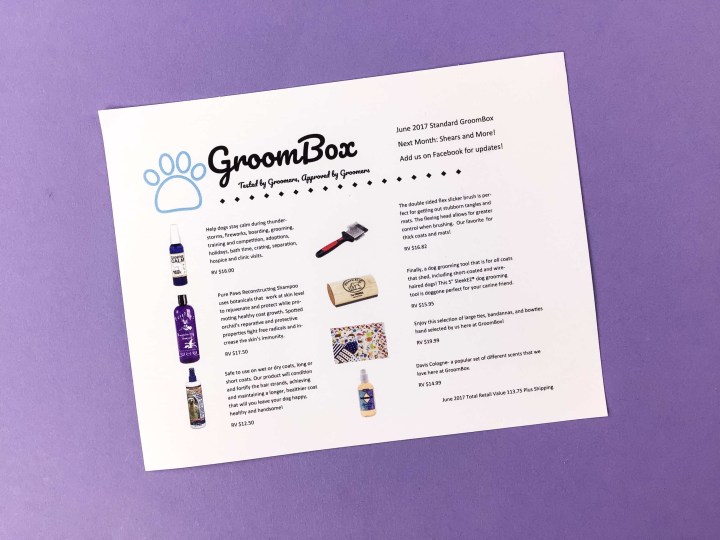 The information card gives you a list of all the items, their retail value, and a short description.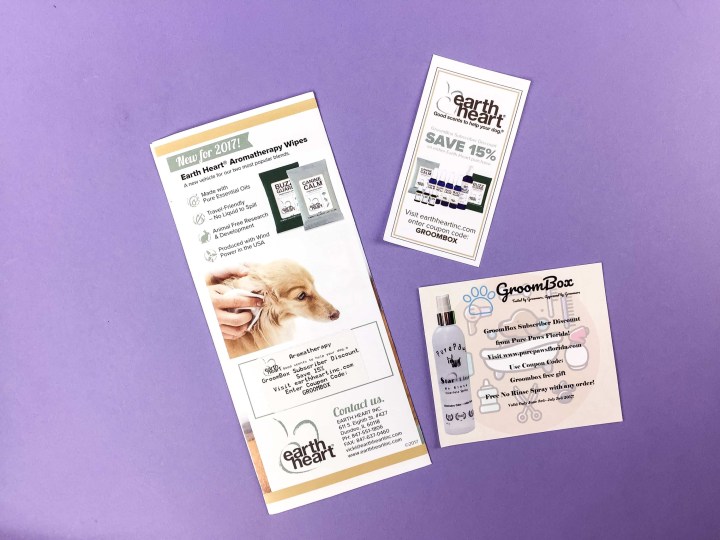 You'll also get several discount coupons inside the box.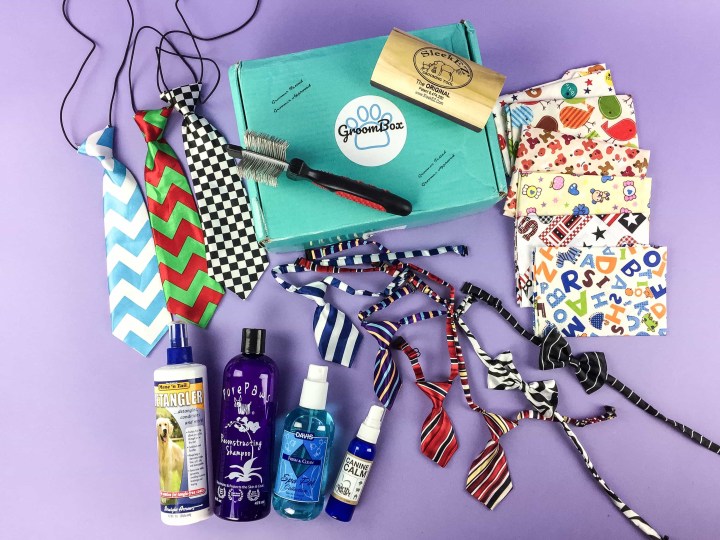 Everything in my box!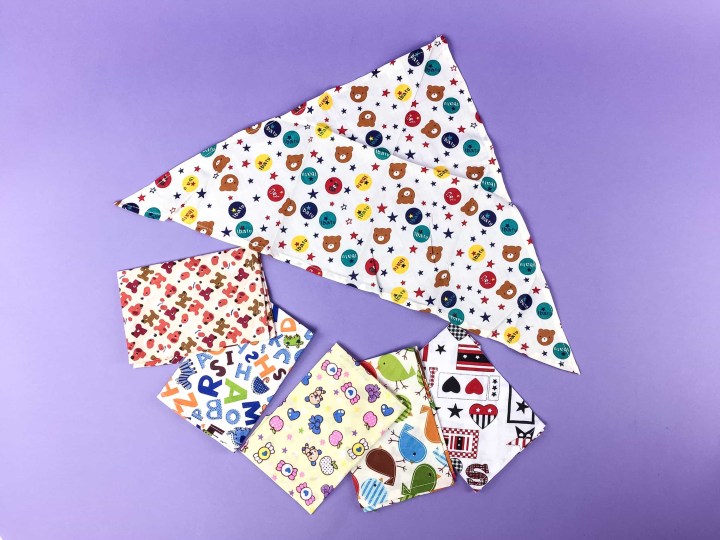 Set of Ties, Bandanas, and Bowties ($19.99): A half-dozen cloth bandanas for small or medium dogs, plus a variety of ties form medium and large dogs.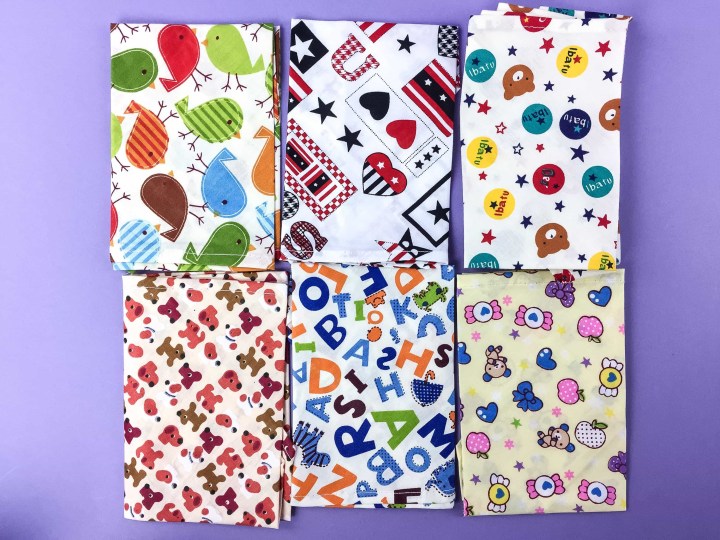 The bandanas came in six cute patterns. One is perfect for Independence Day!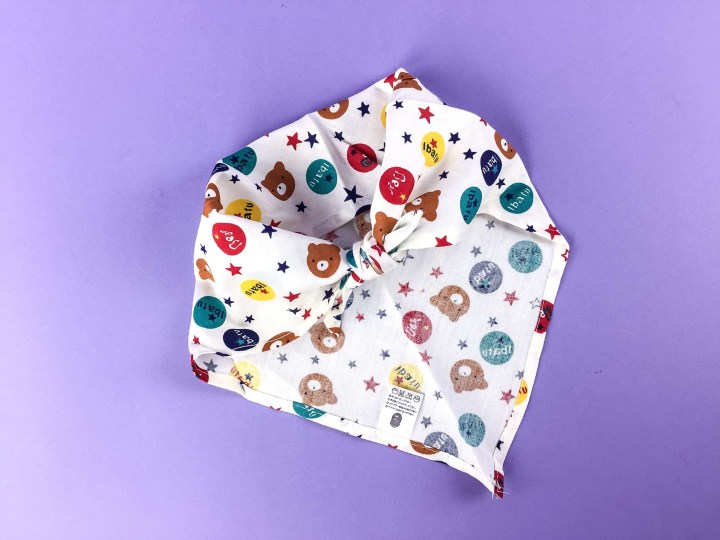 Each bandana has an edge seam – they are actual sewn bandanas and not just cut squares.
They are large enough for a medium dog and can be rolled or worn bandit-style.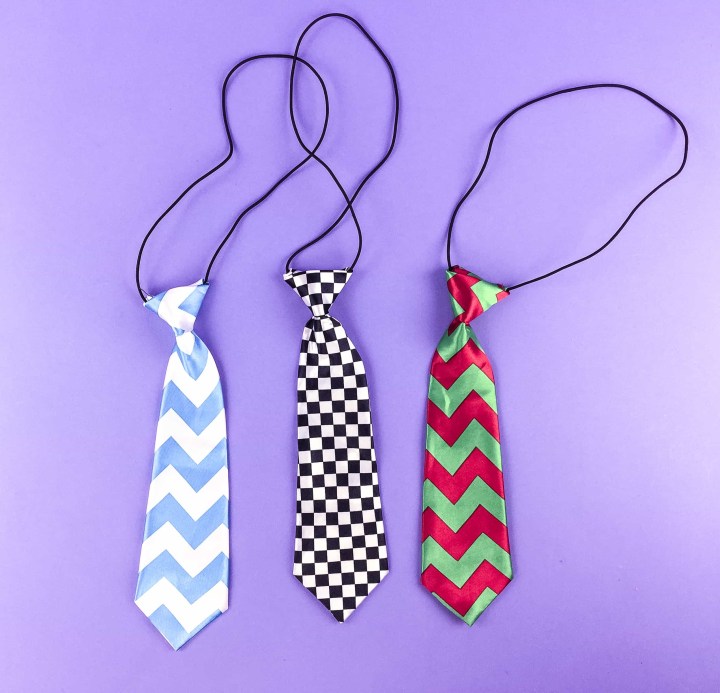 The set included three large neck ties – these are for big dogs.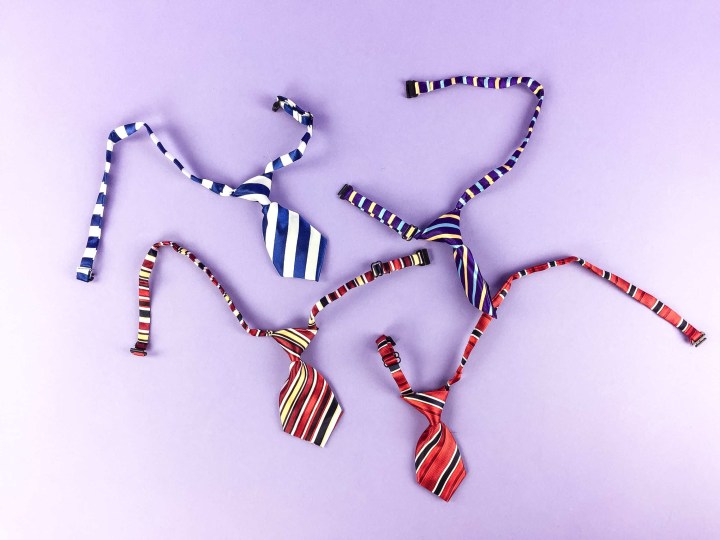 Some smaller neckties. These have adjustable neck bands, but they were still a little big for Lindy and are probably best for medium dogs.
Ditto with the bowties.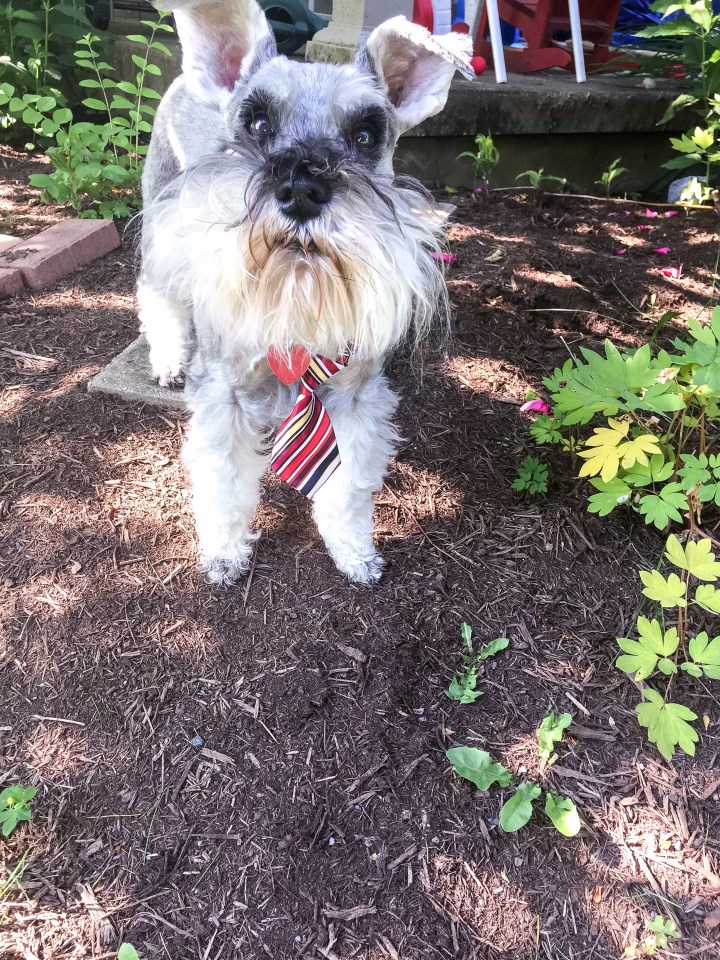 The tie was a little loose, but it did look cute. Groomers would have ample reason to have multiple sizes of dog decorations!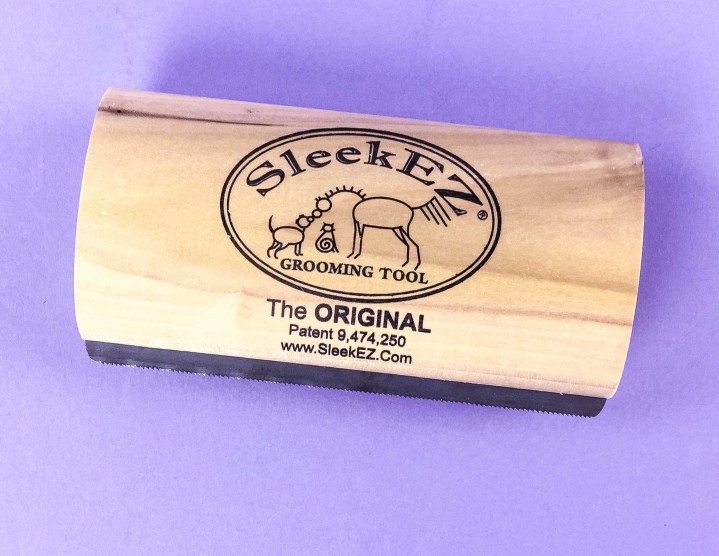 SleekEZ The Original Grooming Tool ($15.95 on card, $17.95 on Amazon): This tool has a thick "blade" with tiny ridges that strip dirt an debris from your pet's coat, resulting in a cleaner, sleeker coat.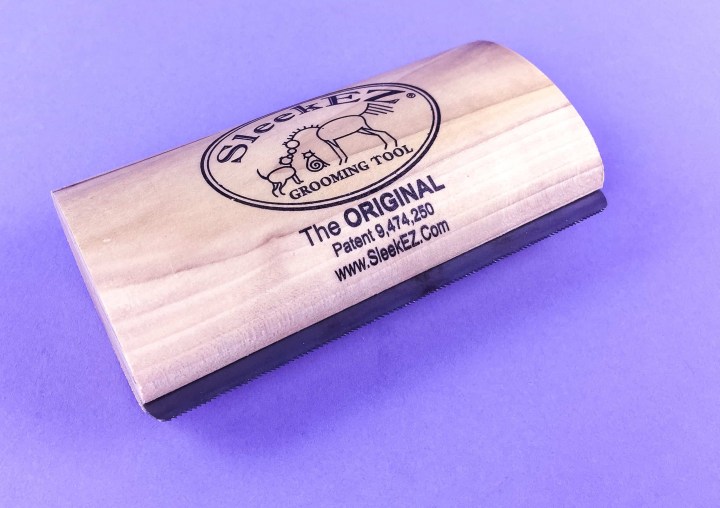 The handle is incredibly sturdy and runs the length of the blade. It is over-sized to fit comfortably in your hand and allow firm, even pressure.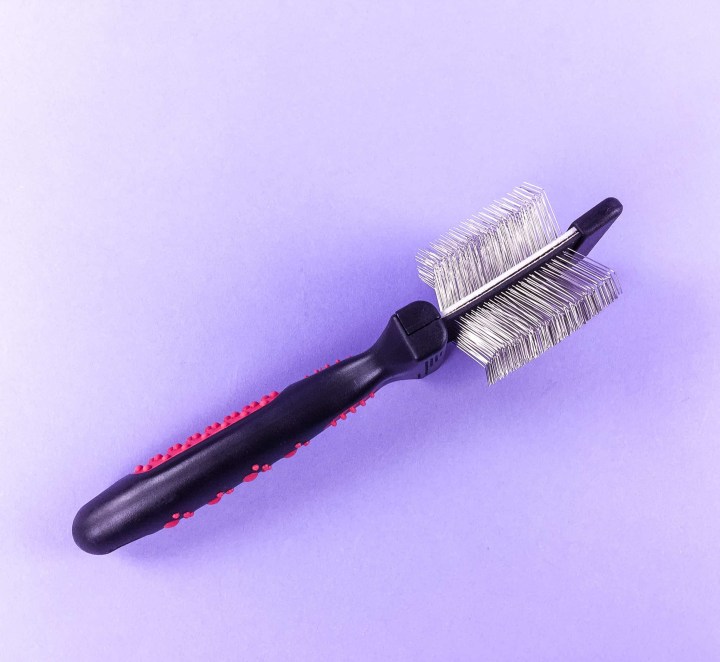 Double-Sided Flex Slicker Brush ($16.82): Ideal for removing mats and tangles.
The brush has two sides, each with a different handle design to distinguish them.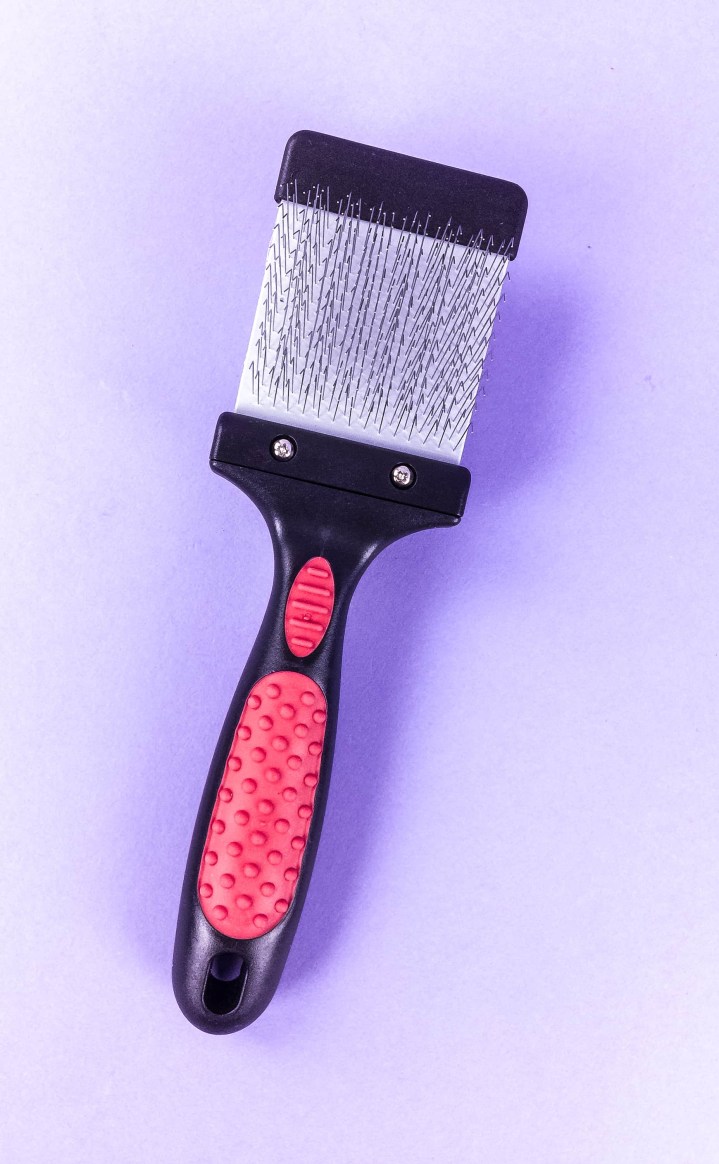 One side is very flexible, the other is more firm allowing you to tailor the feel to the job at hand.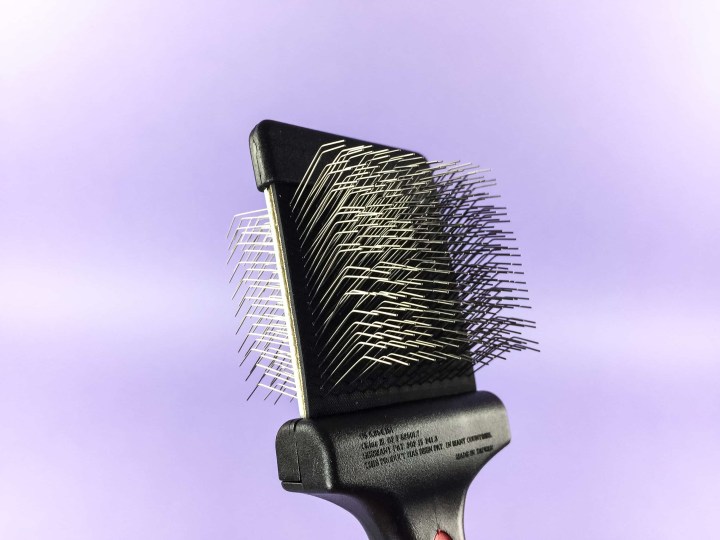 Both sides have the bent metal bristles in the same arrangement.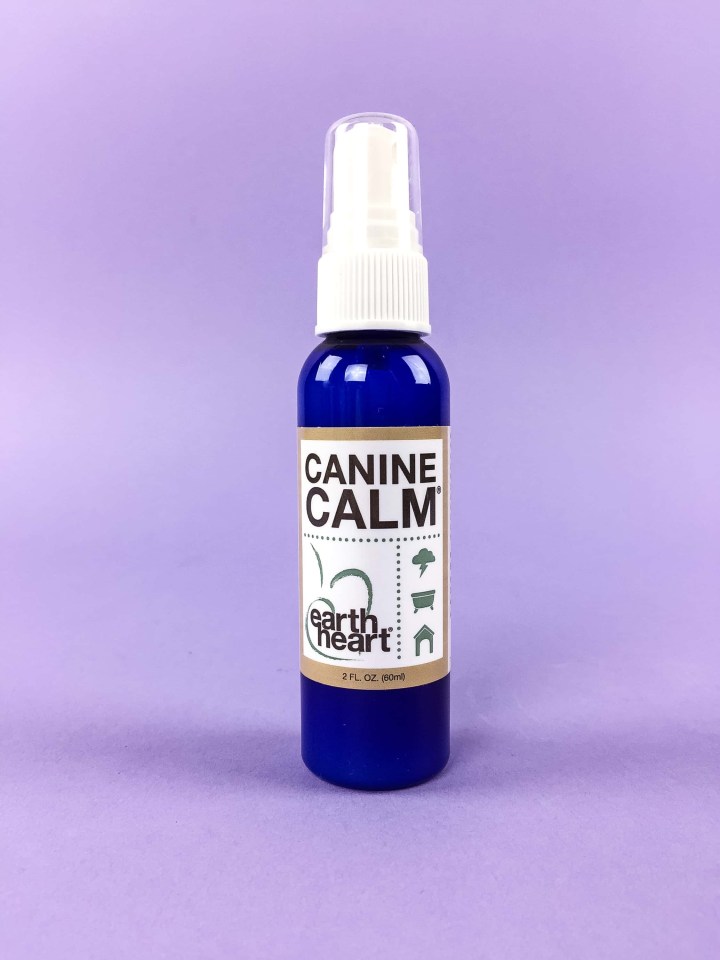 Earth Heart Canine Calm ($16): A calming botanical spray to instill a greater sense of calm in anxious dogs. Great for travel, crating, take your pet to work days, vet visits, or quiet time.
The aroma-therapeutic formula combines citrus and flower oils to create a calming influence.
Davis Fresh & Clean Cologne ($14.99): A light fragrance with a fresh, ozonic, and slightly powdery scent.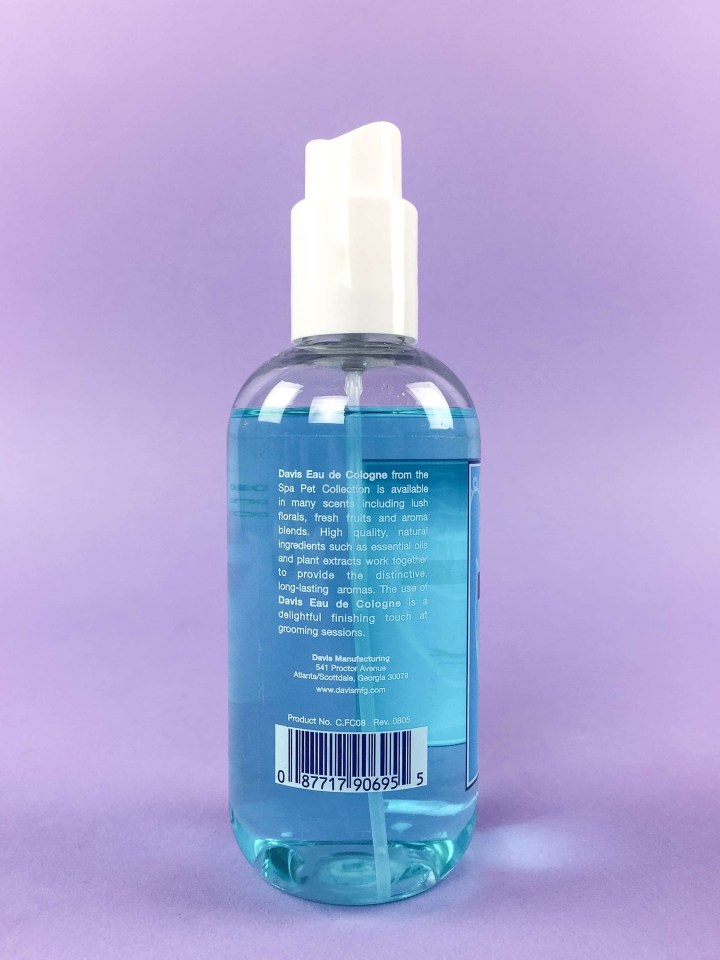 Intended as a finishing spray, the fragrance masks lingering odors and imparts a fresh from the groomer scent.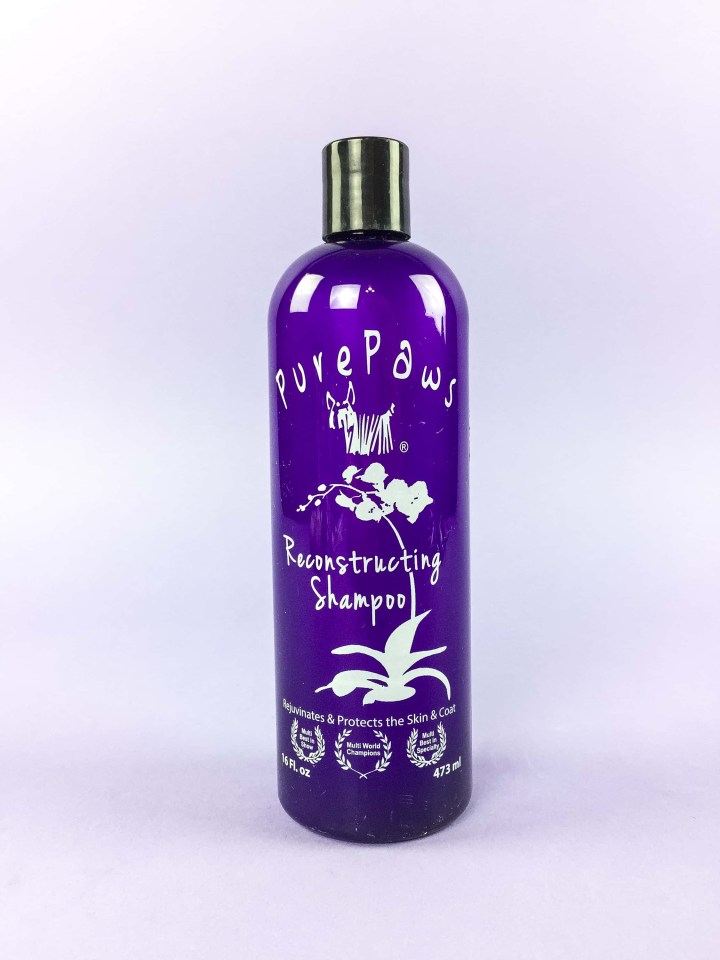 Pure Paws Reconstructing Shampoo ($17.50): Infused with Spotted Orchid essence, this shampoo helps build a healthy coat by nourishing the skin and follicles.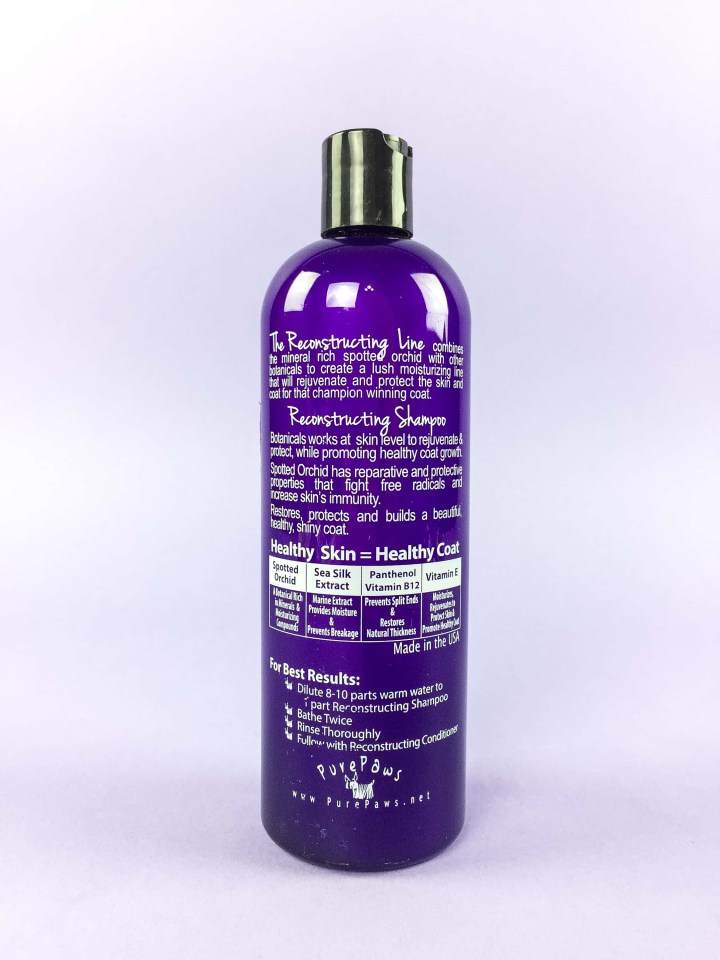 Plant extracts and vitamins help nourish and protect skin and coat.
Mane 'N Tail Detangler ($12.50): A grooming essential, the detangler coats tangles and makes the slicker brush more effective.
It lubricates tangles while fortifying the hair for a better coat.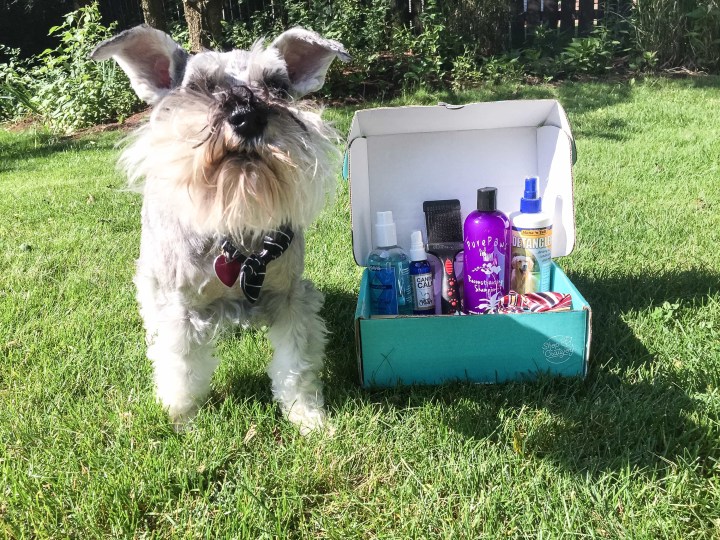 We were very impressed by the contents of this box. It contained about $110 worth of products for only a $25 subscription cost! That is incredible! All the grooming products were useful and frequently used items that are great for novices or pros alike. This is a great box for professional groomers and even pet owners who groom their own pets!