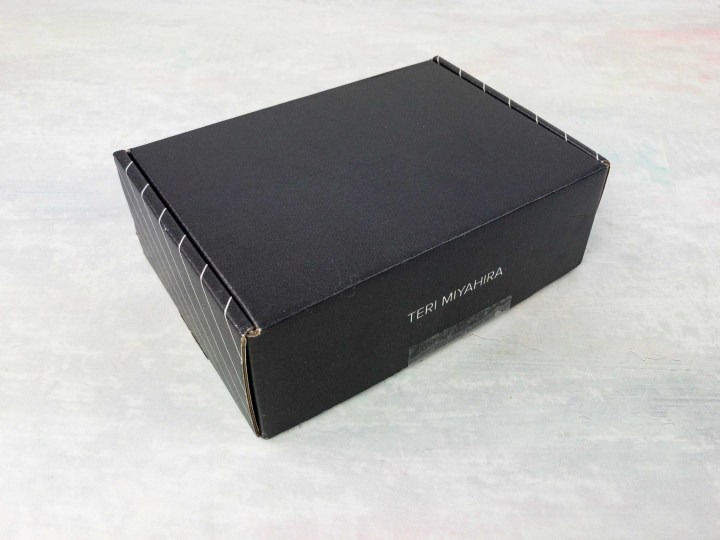 Teri Miyahira Beauty is a luxury beauty subscription box for those who love all-natural and cruelty-free beauty products. For $42 per per month, you'll get 2 full-sized makeup items, and 1-2 travel or sample size skin, bath, or body products.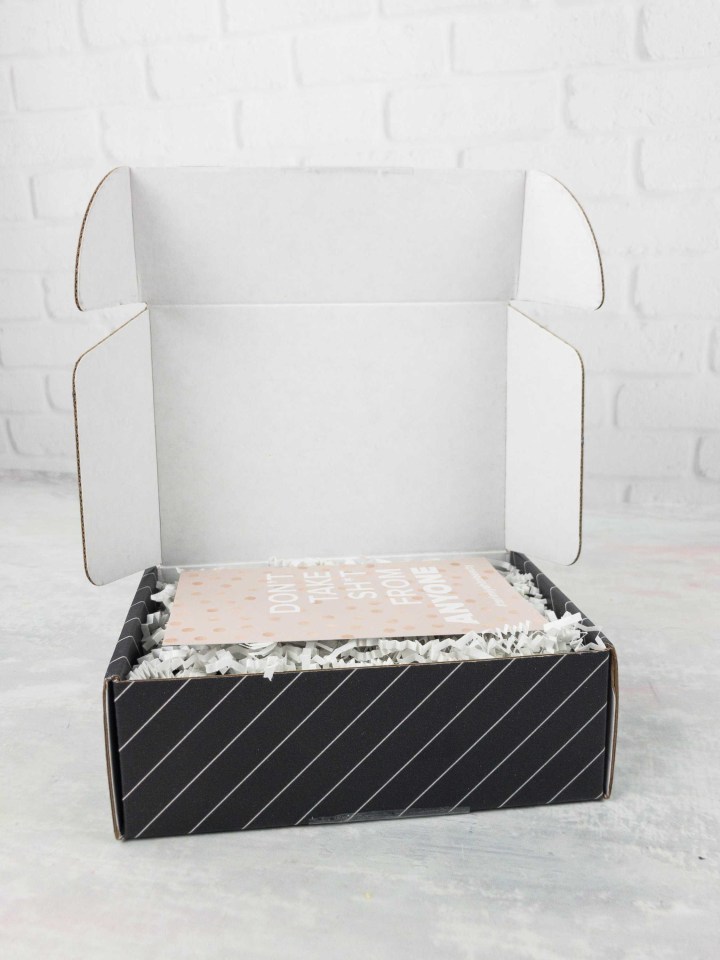 FYI – This box is available on waitlist only.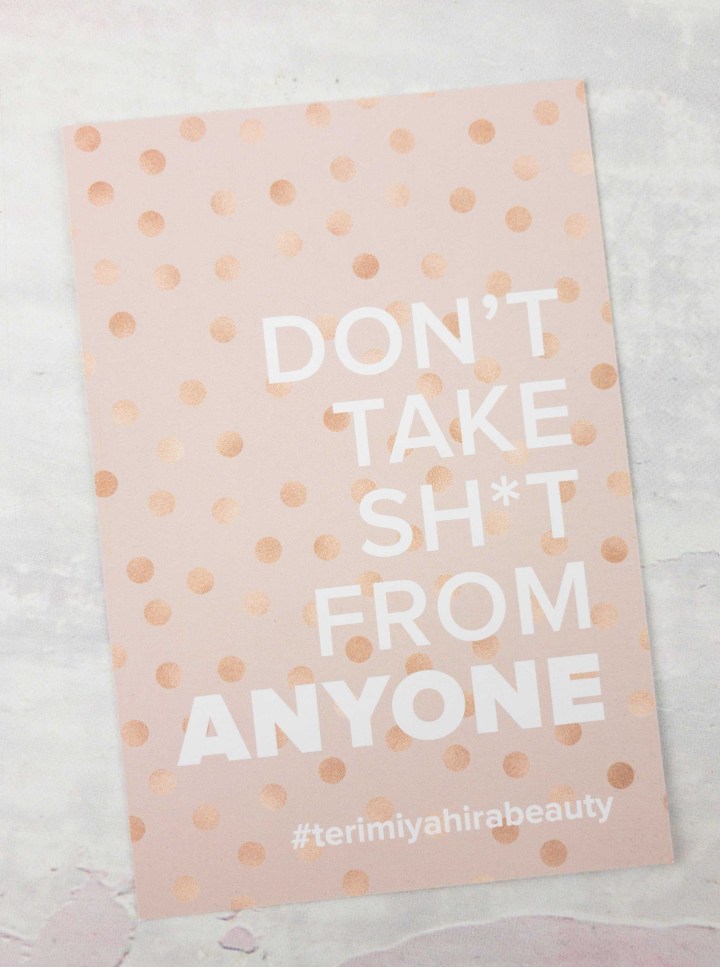 The theme this month is "Don't Take Sh*t From Anyone." I feel like Teri might get a little flak for that, but I'm also feeling well, that she probably doesn't care!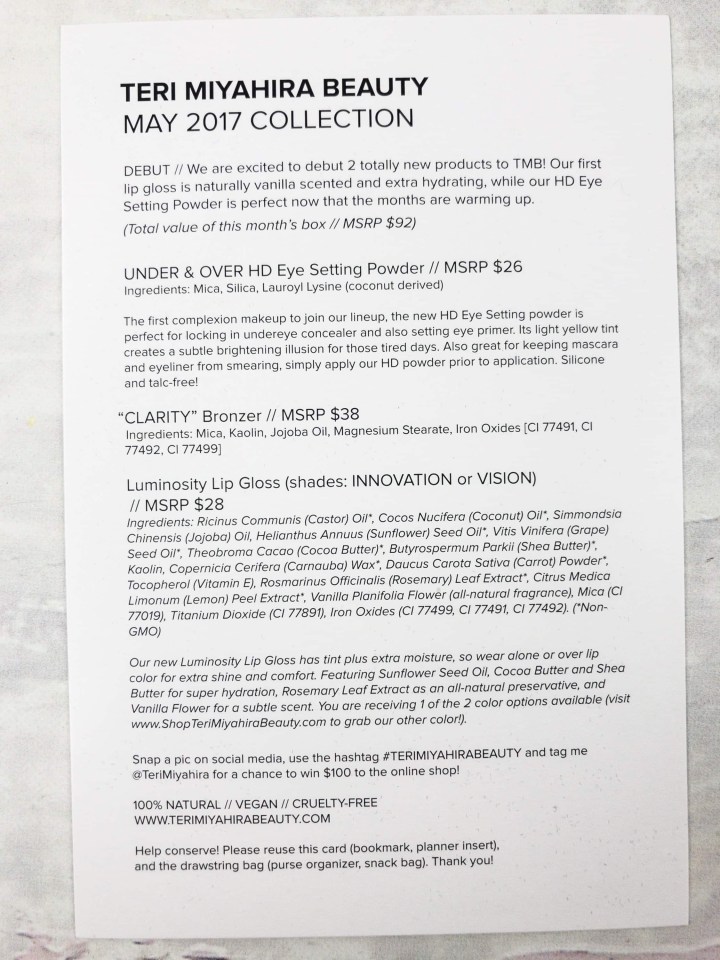 The information card gives you a list of the month's beauty collection, plus their ingredients and prices.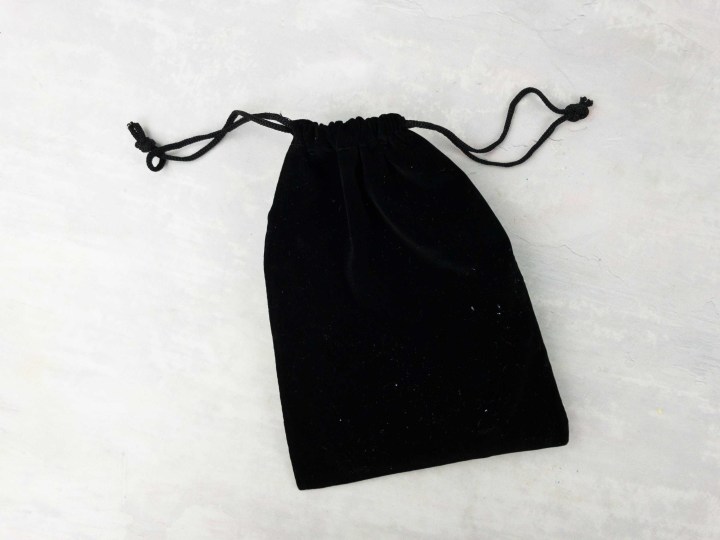 The items are well protected in a velvet pouch.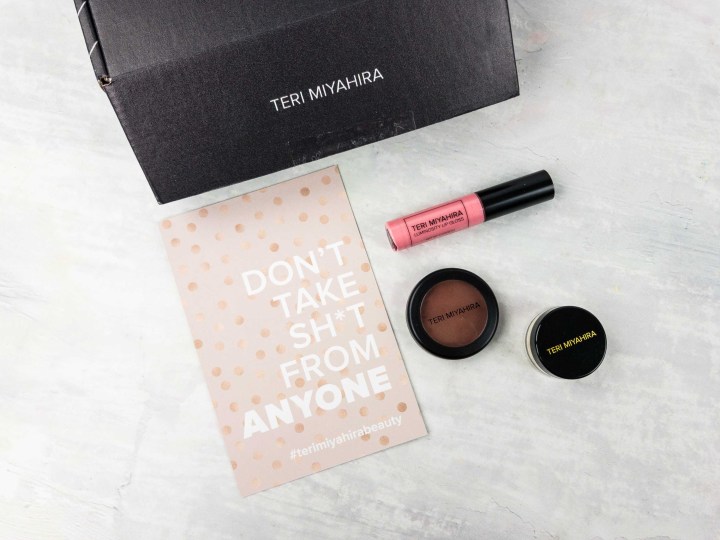 Everything in my May 2017 Teri Miyahira Beauty box!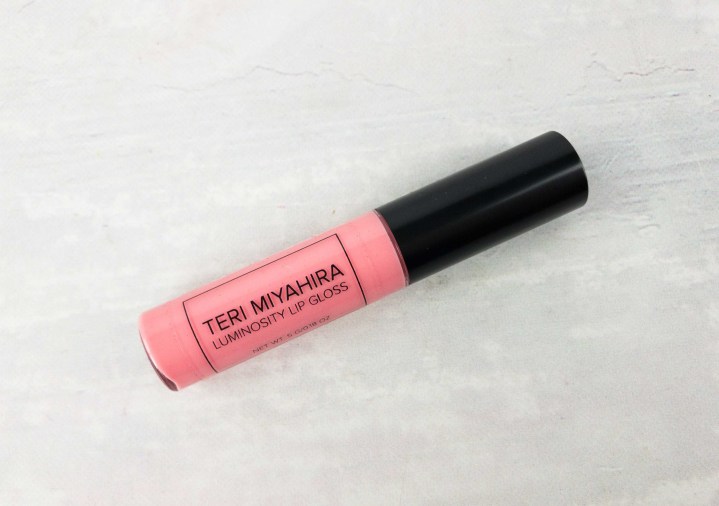 Luminosity Lip Gloss in Vision ($28) Subscribers received either Innovation (sort of like a terracotta) or Vision. I was happy to get pink!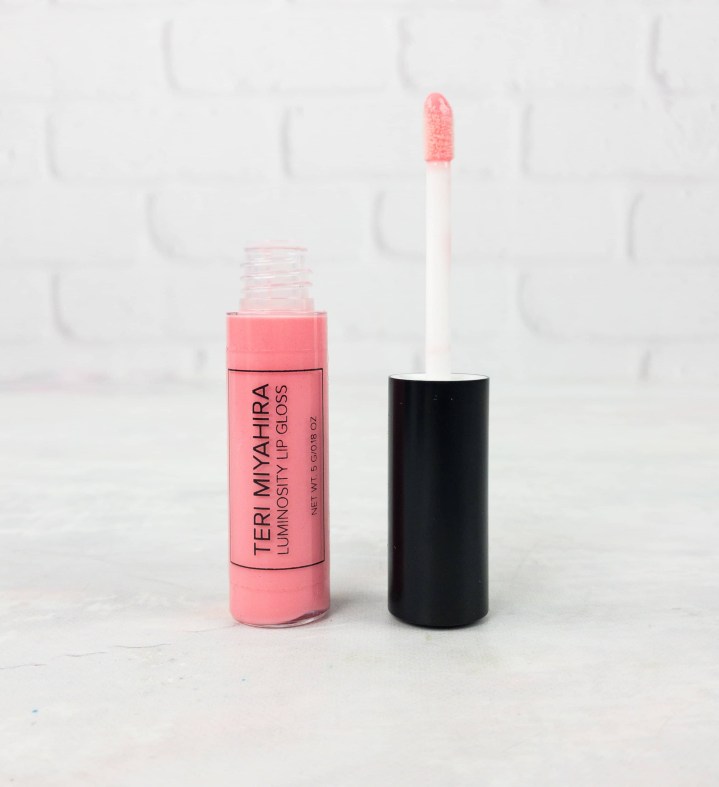 This gloss is moisturizing with a little tint, and it says that it has vanilla flower for a subtle scent, but it smelled like cupcakes to me! The value of this product seemed very inflated – I couldn't even get product to cover the applicator. For comparison, UD Naked Lipgloss ($20) comes in a full-size container and it just seems like it has a lot more in it.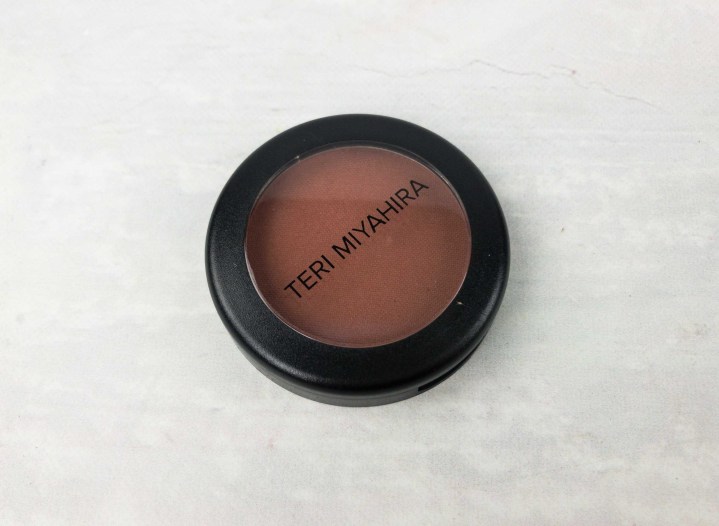 Clarity Bronzer ($38)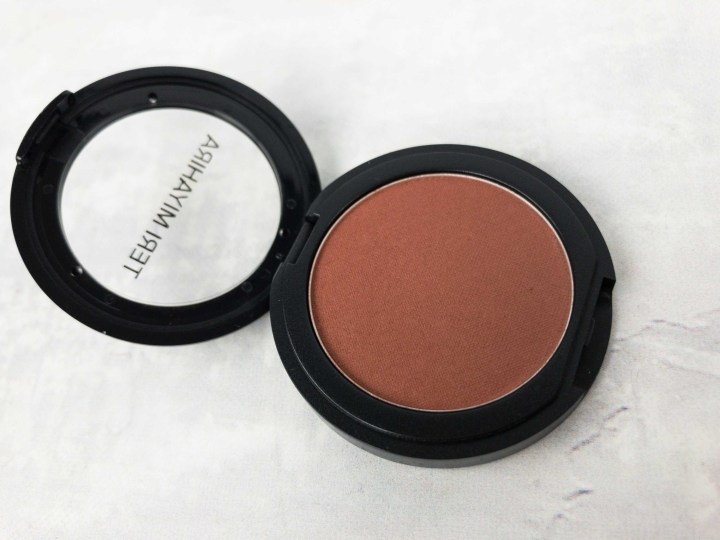 This matte bronzer has rose undertones, so it's almost a coppery color, but not shimmery at all. I think for my skin tone that it really only works as a bronzer, but those with darker skintones could also use it as a blush.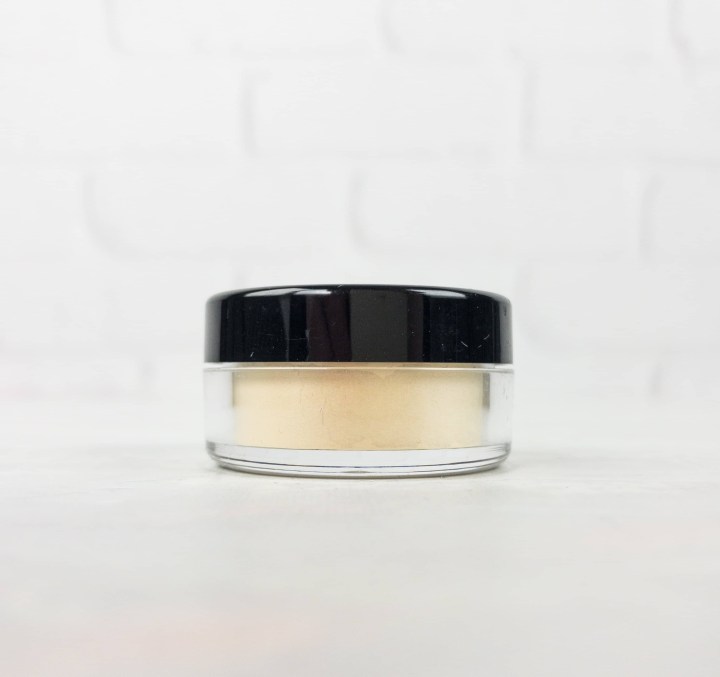 Under & Over HD Eye Setting Powder ($26) This brand new product is perfect for setting eye primer and undereye concealer!
It has a bit of a banana yellow tint to combat dark blue under eye circles.
It's so silky and finely milled, and it's silicone and talc-free.
Swatches: setting powder, bronzer, gloss
I thought this was a great box, but I'm afraid I used half the gloss on my swatch! Perhaps I'll have a lipgloss miracle. The stated retail is $92, and while I do think it's inflated, everything is nice quality and it was nice to see a month without a brush or palette and more focus on cosmetics! For $42 monthly I still think you are getting enough value out of the products if it interests you.