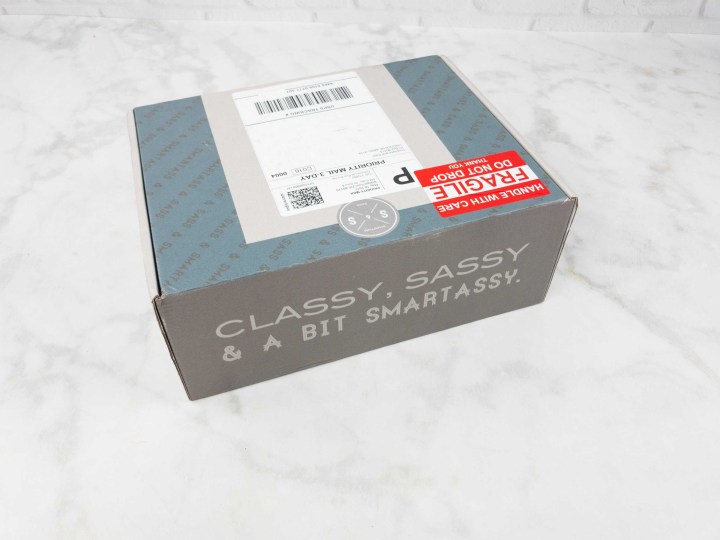 Smartass & Sass Box is a monthly lifestyle subscription box for for snarky ladies. For $34.95 per month, you'll get 4-8 hilarious, handpicked and usable items from artists and small businesses.
DEAL: Use coupon code MSA10 to save 10% on your subscription.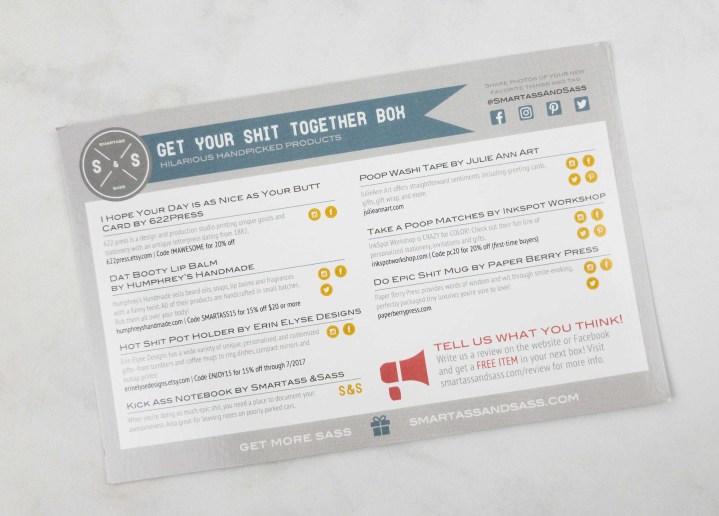 The theme this month is "Get Your Shit Together." The information card tells you about the makers of each item. It gives you a list of all the items in the box.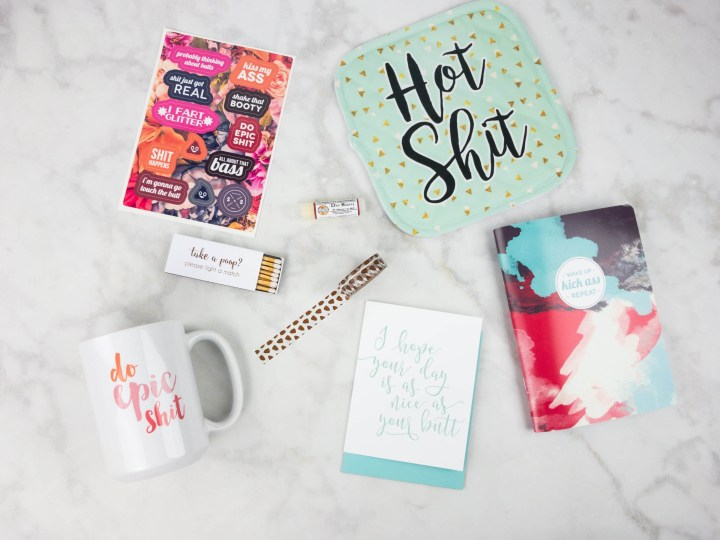 Everything in my Smartass & Sass box!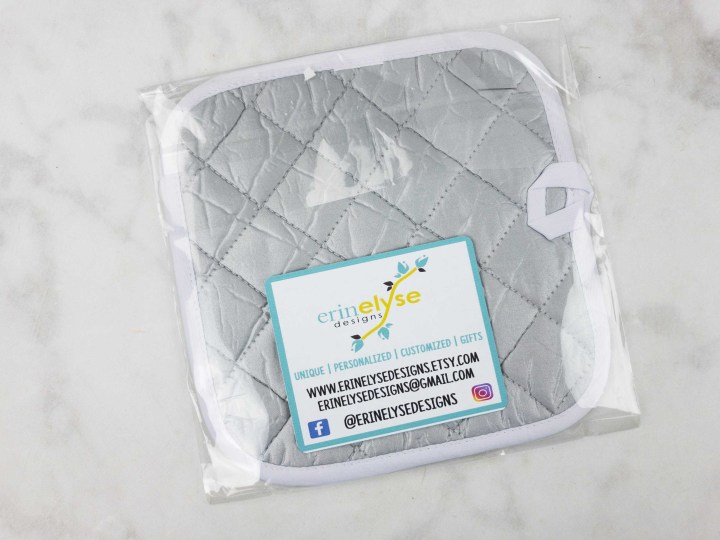 Erin Elyse Designs Hot Shit Pot Holder ($10)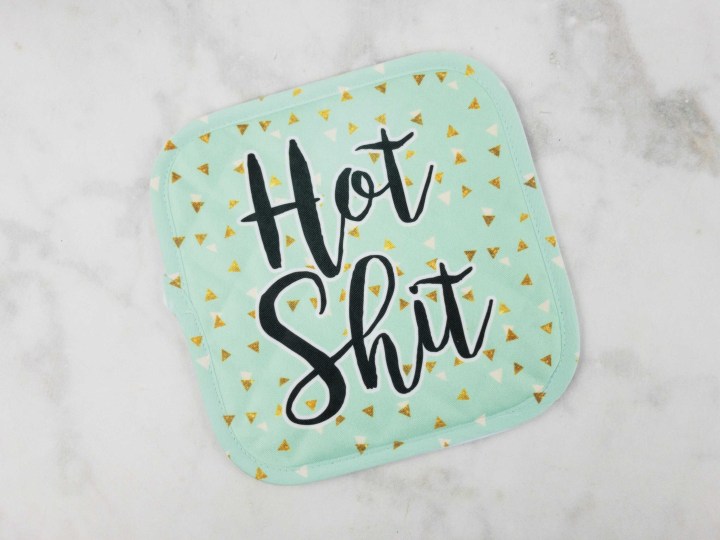 Use this pot holder to carry your hot shit with. Or you can put that shit right on top of it. ? I think this is a great potholder for having soup in my office – otherwise my daughter would just be too scandalized. Bless her that she hasn't inherited my mouth.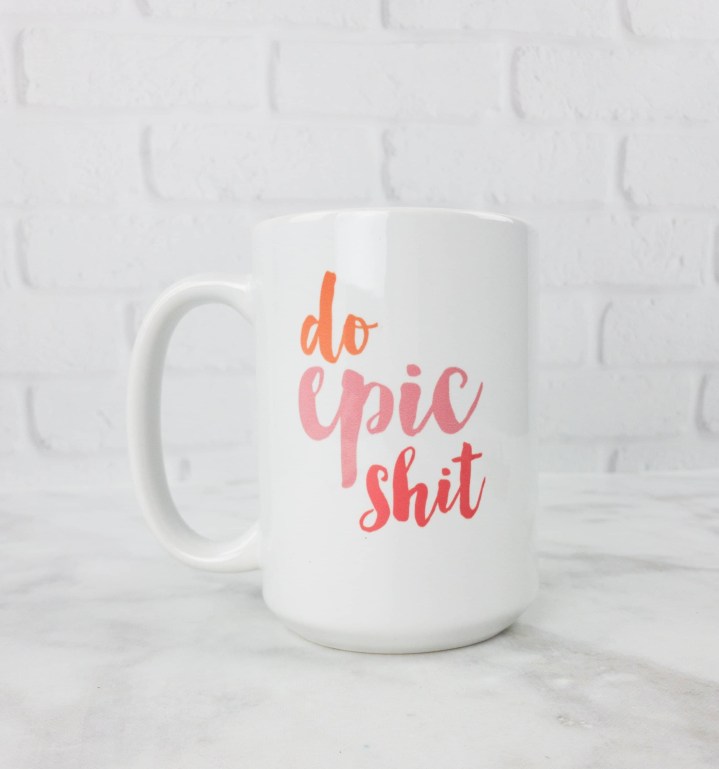 Paper Berry Press Do Epic Shit Mug ($14.95) This is my favorite this month. It's a mug, and mugs are good for everything, it's a BIG mug, and I love the saying. I think this is the perfect mug for my desk.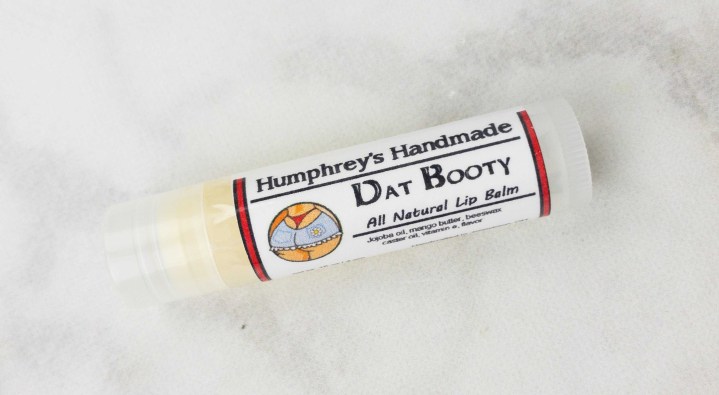 Humphrey's Handmade Dat Booty Lip Balm ($3.75)  Honestly I have no idea what "Dat Booty" has to do with lip balm. It "tastes like fresh picked sweet and tart raspberries" – wouldn't it make more sense if it was ummm a peach?? ???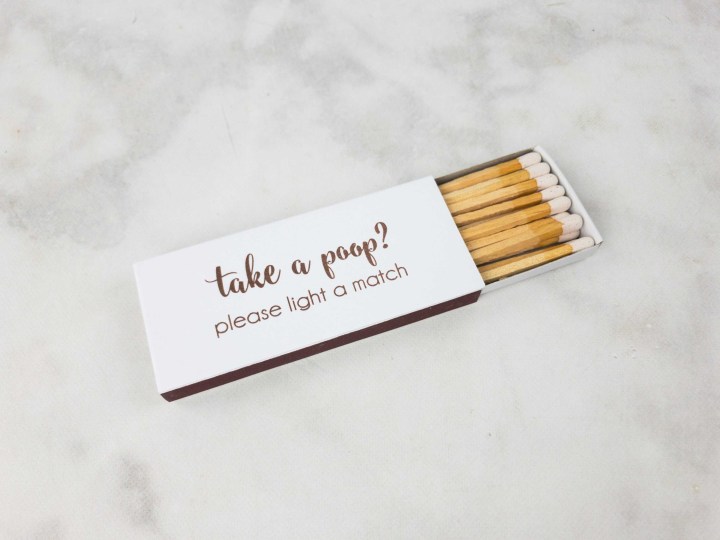 Inkspot Workshop Take A Poop Match ($4) This is a perfect stocking stuffer for my cousin or her mom.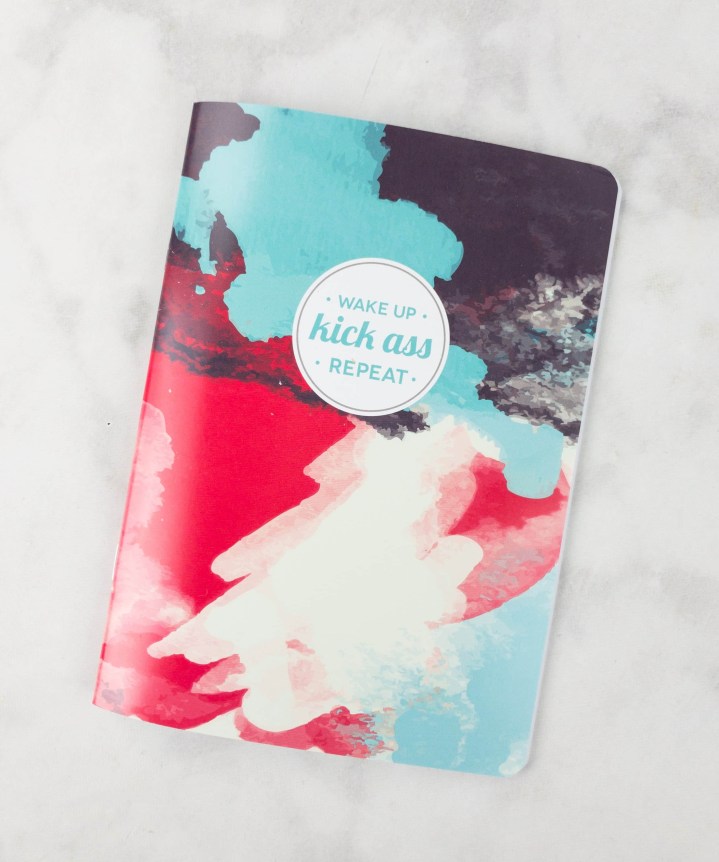 Smartass & Sass Kick Ass Notebook: This is a softcover blank notebook. The cover is pretty and it's fun, but I wished it was higher quality.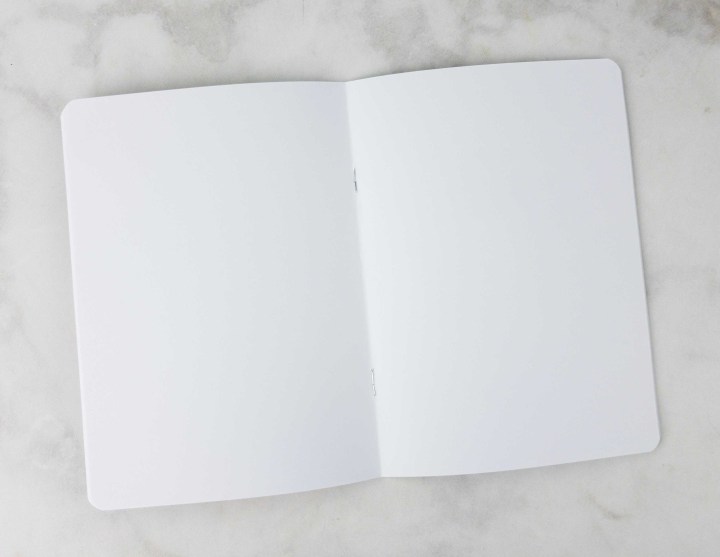 The paper wasn't stock level, just normal paper. I wished this notebook kicked a tiny bit more ass, that's all.
Stickers – Bonus! I'm down with all these except going to go touch the butt, I didn't get that one.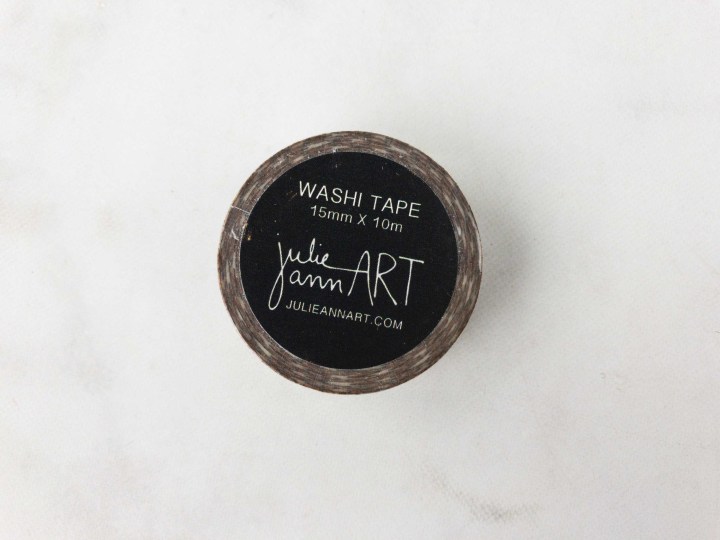 Julie Ann Art Poop Washi Tape ($4.50)
This is my first poop washi. I can think of so many things to use this for. But I totally am going to use it on a toddler poop chart in the near future.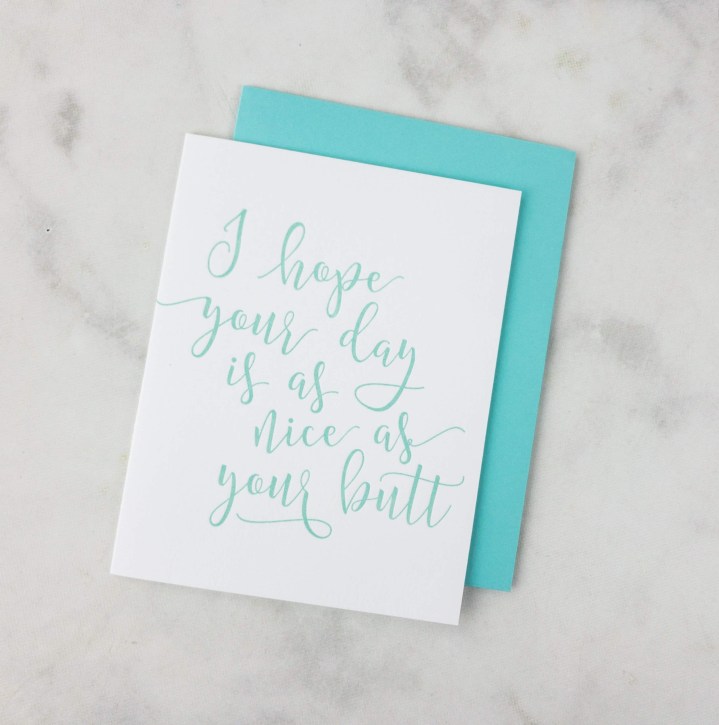 622Press I Hope Your Day Is As Nice As Your Butt Card ($4) About half the ladies in my family are blessed with giant rears (tbh, myself included). I could send this to my cousin, but I'm totally sending it to my grandma. She's going to laugh so hard. Thanks gramma for the booty!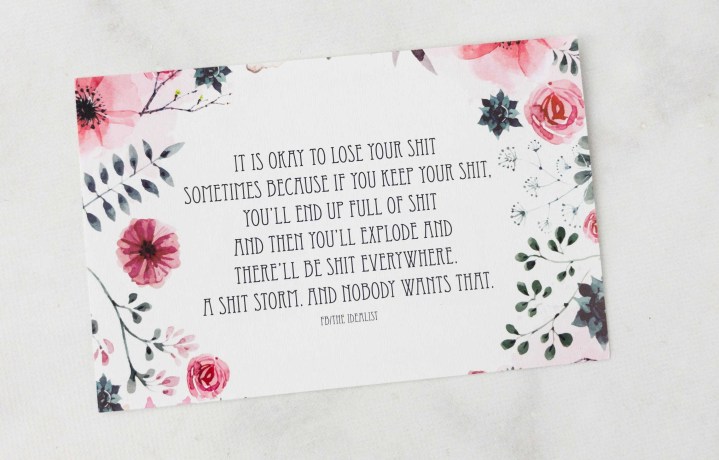 The other side of this says write us a review on Facebook or the website to get a free item in your next box. I liked that they put a note on it!
This was a fun box and way better than last month's selection. I felt the curation was a whole lot better with more attention to the unboxing experience (e.g., not so many tiny things). Definitely a scatalogical focus this month, but it's all about that bass!
One thing of note is that this subscription promises to purchase items at fair prices from artists, so you may want to take that into consideration when determining whether this is the right box for you!