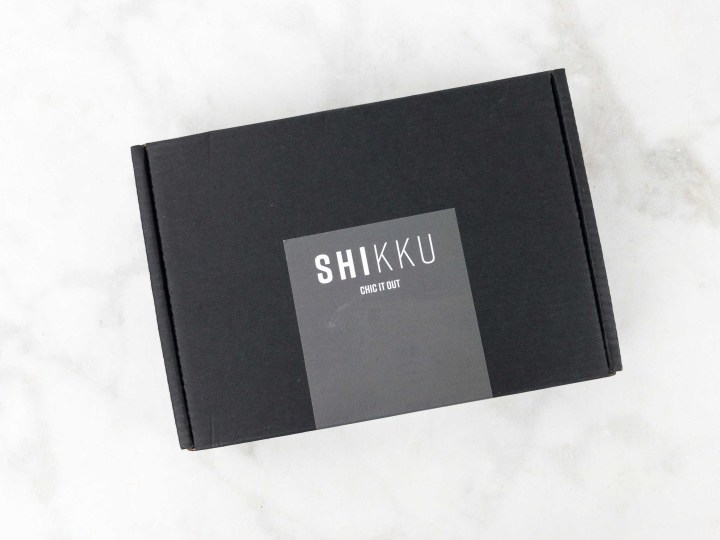 SHIKKU is a jewelry subscription box that delivers high quality earrings every month. For only $19.99 per month, you'll get three pairs of earrings curated around trendy Asian street style. There are two style boxes for you to choose from – the PINKU (pink) and the SUMI (black) Box.
The PINKU box contains quirky/fun/kawaii pieces, while the SUMI box is geared for those who love edgy/minimal/simple designs.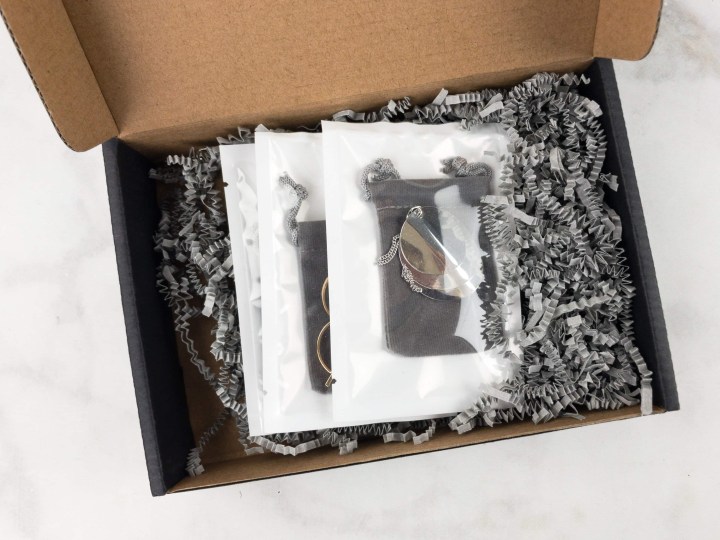 DEAL: Save 15% on your first month to month shikku subscription. Use coupon code HELLOSUBSCRIPTION.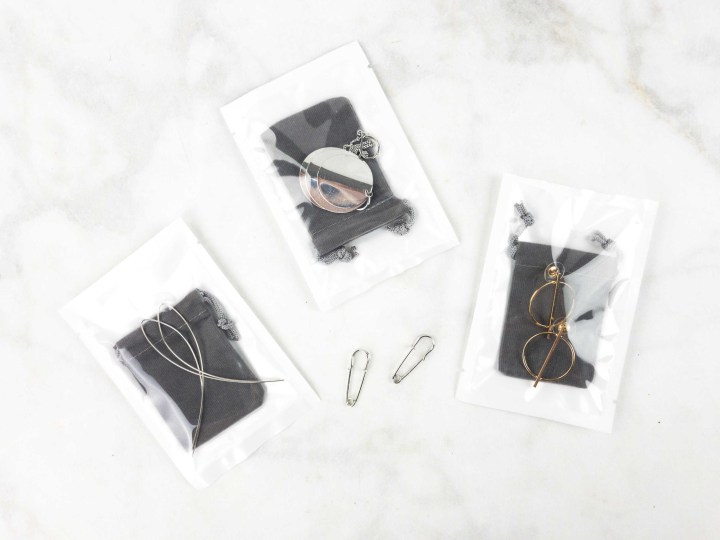 This is a review of the SUMI box. Ignore the items in the middle, they accidentally made it into my box!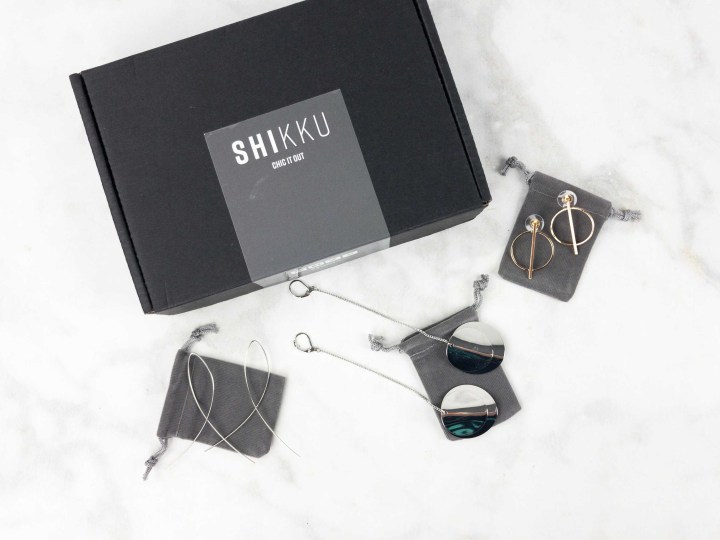 Everything in my SHIKKU box this month!
Now, let's see the individual pieces…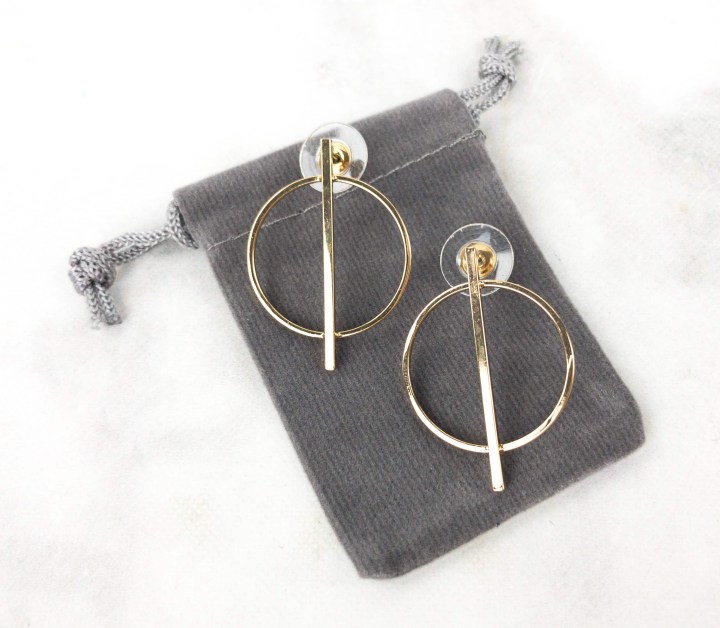 Geometric earrings. I could always use a nice pair of geometric earrings!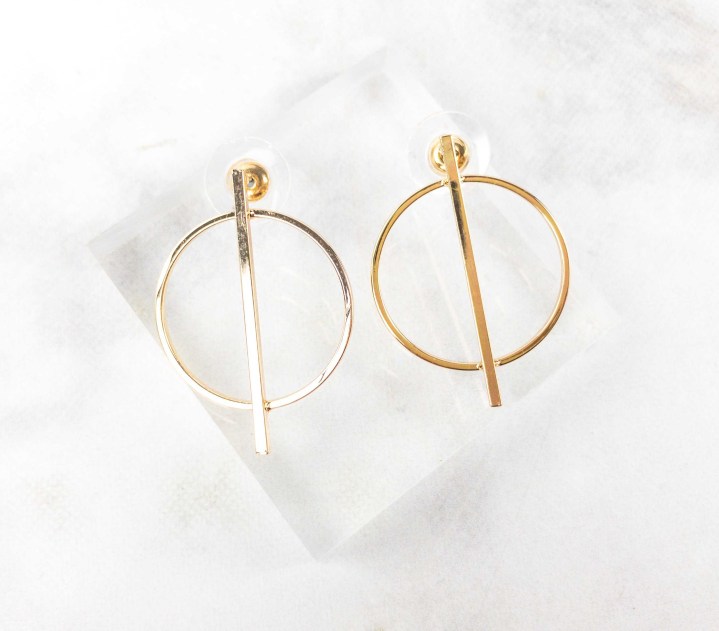 Minimal yet bold, this gold-colored pair of earrings will keep me stylish without going overboard and pair with so many looks.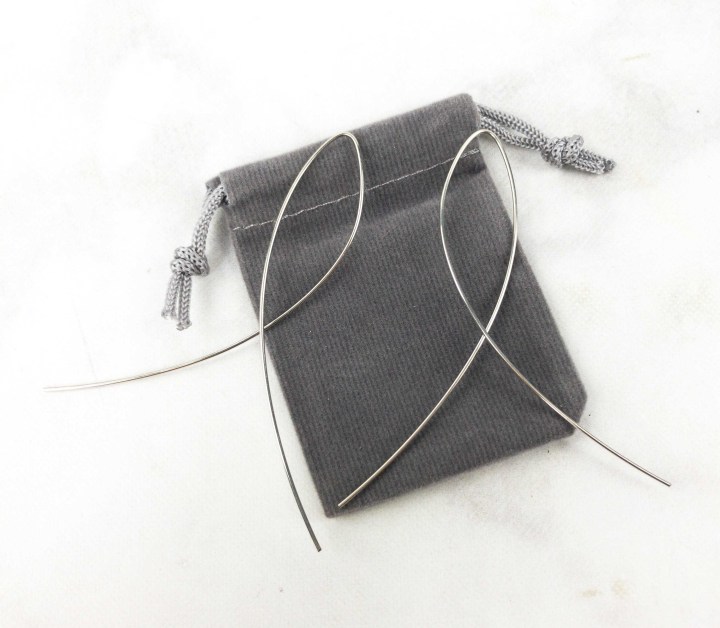 Lightweight hoop earrings. So light, but so elegant!
This pair of silver earrings would make a great girls' night out accessory! They just slip through your ears and there aren't any posts to worry about at all. Bold but very delicate at the same time.
Drop earrings. With a long chain and a silver plate, this pair is ideal for work or play.
This is SHIKKU's first box and the concept is great. It would be nice if there is a description card but overall, this is a great subscription for anyone who loves pairing simple and minimalist earrings with their everyday outfits. If you are into more colorful and quirky accessories, check out the other SHIKKU box option called PINKU.