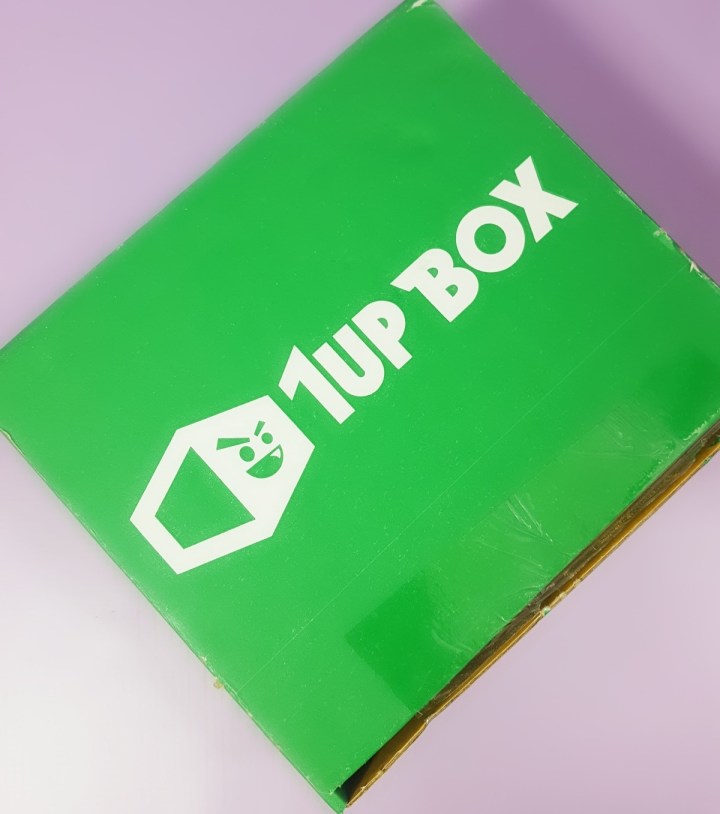 1 Up Box is a geek and gamer subscription box. They describe themselves as "offering something remarkable, something creative, and something unique in which all geeks and gamers can fancy." Each month, receive 4-6 items including gear, snacks, toys, art, and just about anything that spells awesome.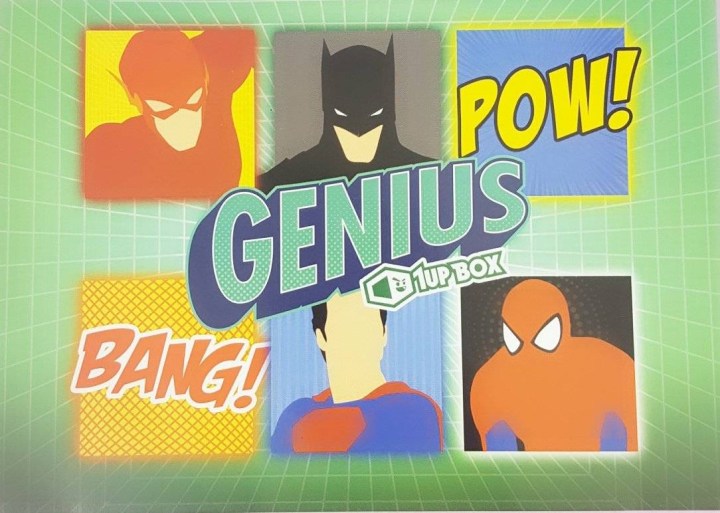 The May theme is "Genius."
DEAL: Use code AWESOME to save $3 on your first box!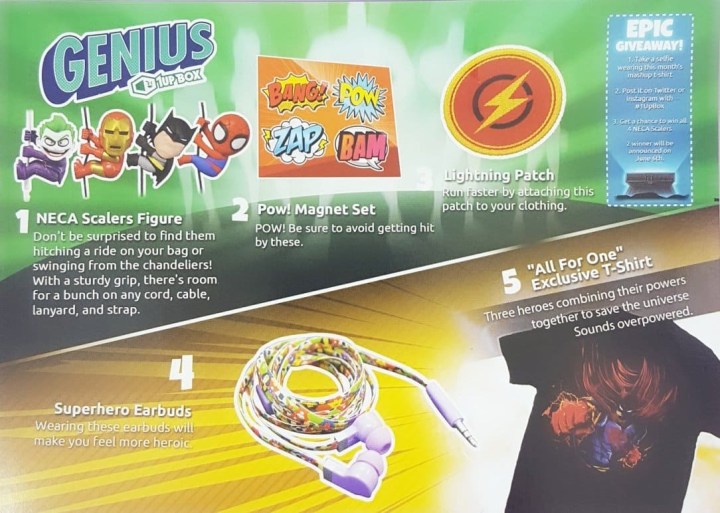 The information card shows the items that came in the box.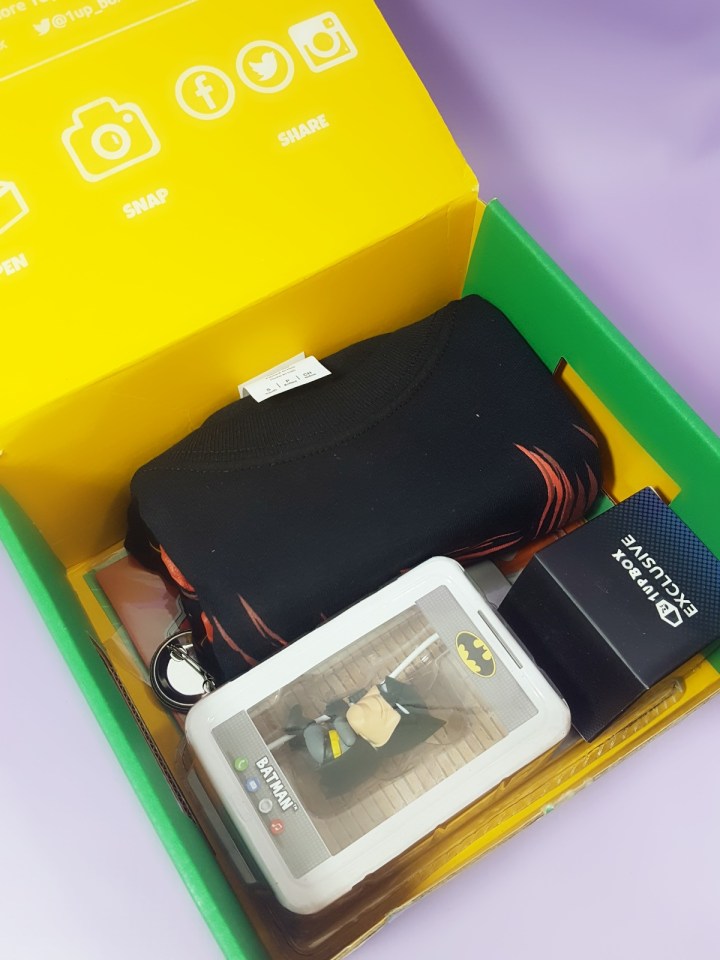 First look into the box and you can see things are all packed in. I was intrigued by the exclusive item.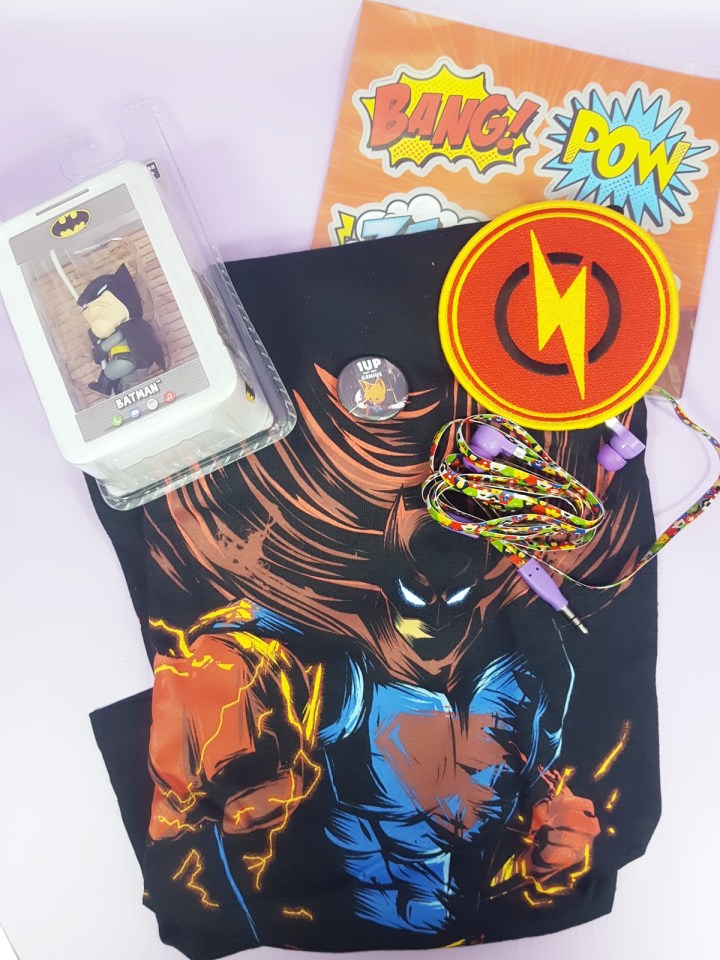 Everything in the May 1 Up Box!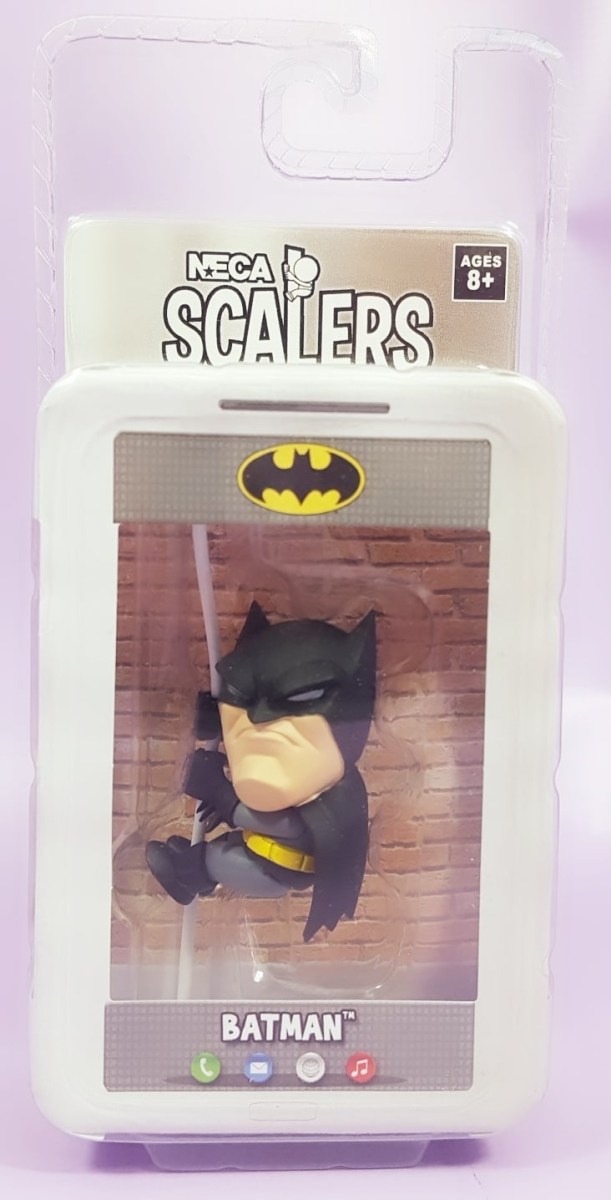 NECA Scalers Batman ($5.99) – I've personally always liked the chiseled jaw of Batman. This really shows that and while it is not the first thing my boys noticed they couldn't wait to hang this from their backpacks.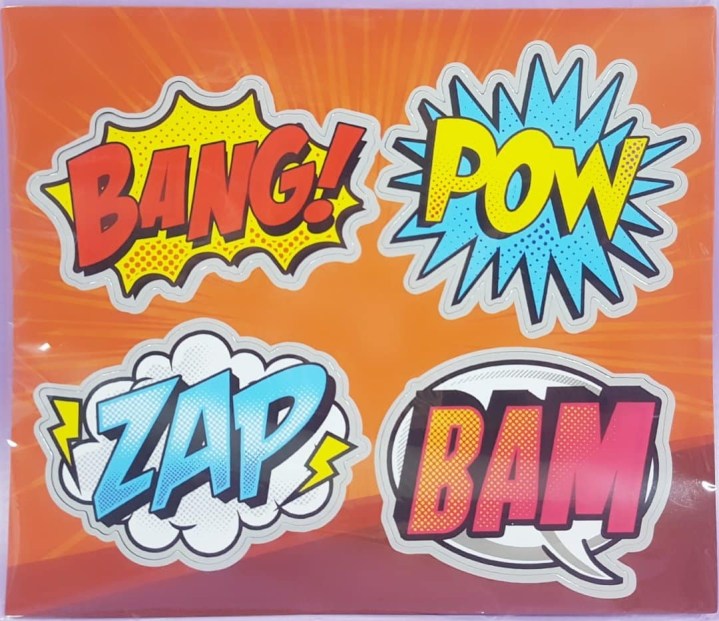 POW! Magnet Set – Aren't these fun? We love magnets and have them all on our fridge. These are going to have a prominent place ready to showcase school work.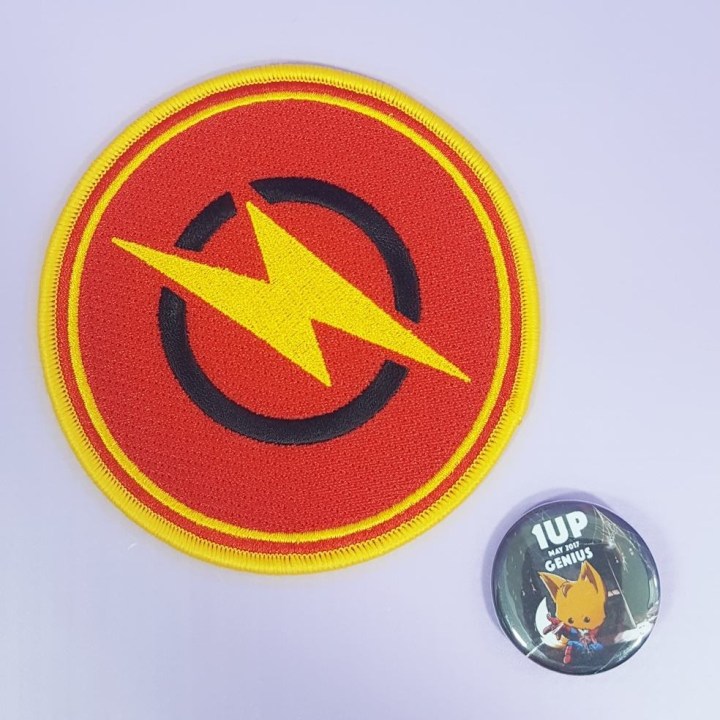 Flash patch – My boys and I watch the Flash TV show together and we all enjoy it. I love having a show I can share with my boys. Not sure what we will do with the patch yet and where we will put it. They both like it so we need to come up with a plan. Maybe I need to start a pillow full of patches in their game room. That way they can both enjoy them.
Genius pin – Every month 1 Up sends a pin that goes along with the theme. These are always so fun and a great collection.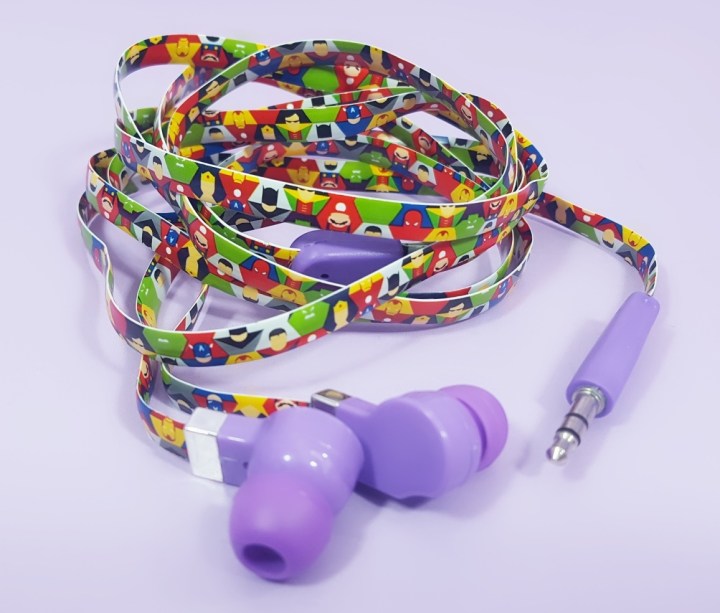 Superhero Earbuds – This is what was in the exclusive item box and I love them. There are so many superheroes on the cord and then they made the buds and plug purple which is my favorite color.  These might have made it into my stash of goodies before my boys had a chance to run off with them.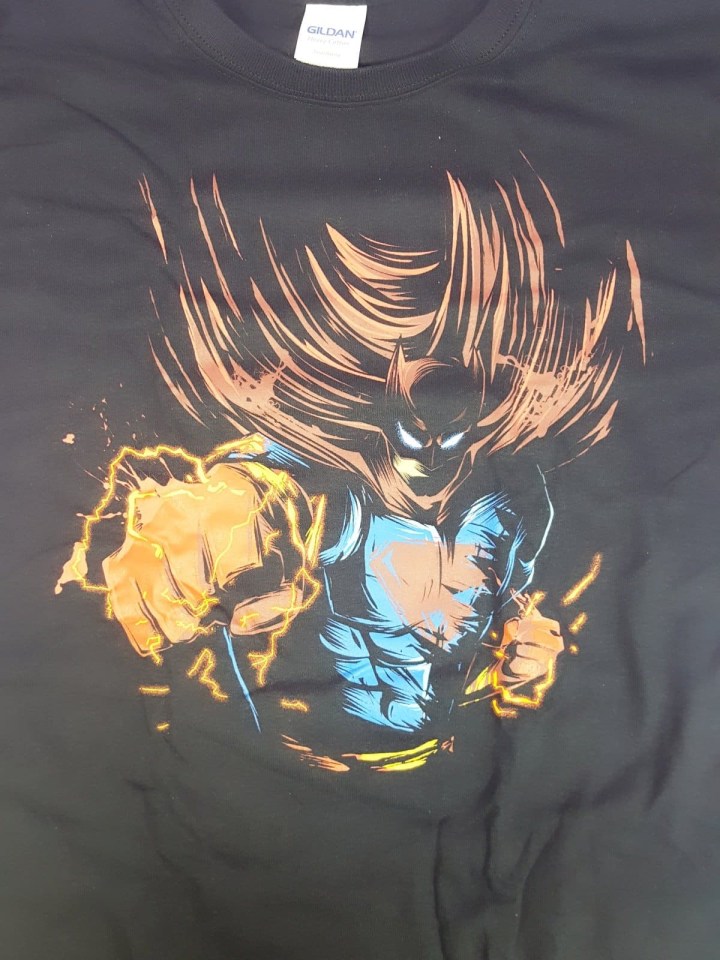 Exclusive 1 Up Box shirt this month with three great superheroes combining their power to save the world.  This shirt is AWESOME and my son says he is wearing it this weekend.  I mean really who wouldn't love a shirt with Superman, Batman, and the Flash?
1 Up Box sent another great collection of items this month. Lots of usefully and fun items that we can all enjoy.  I love the collection and the way they go along with the theme. My boys are running off with most of the items but I'm keeping the ear buds for myself. They are a great way to show your geekdom without being over the top.