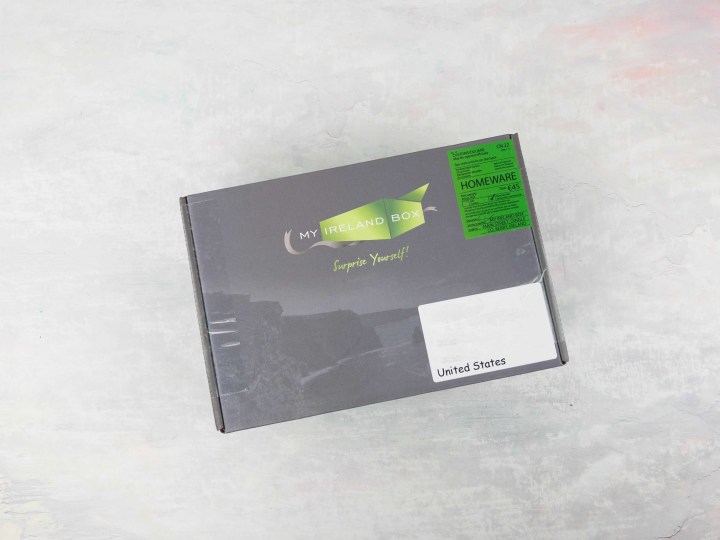 My Ireland Box is a monthly subscription box from Ireland filled with the best of Irish-made craft (artisan) goods. You can expect to receive Irish made jewelry, housewares, and craft and beauty products. They ship to the US, Canada, EU & Australia (anywhere with a significant proportion of people with Irish last names live!). This box ships from Ireland!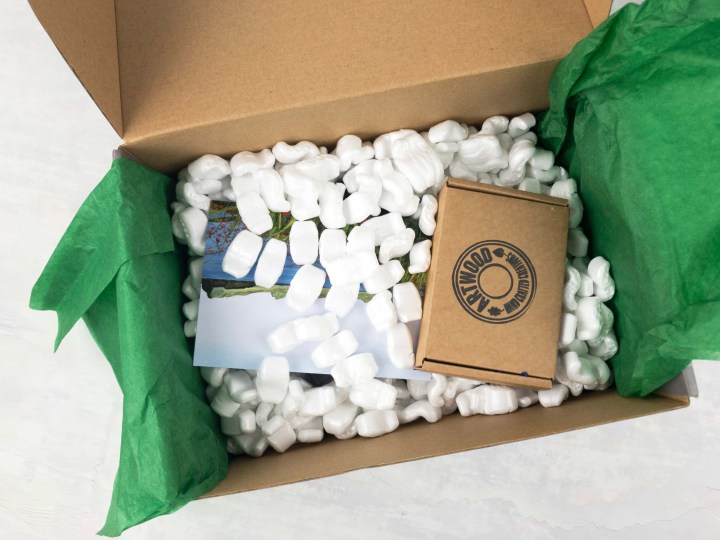 This box is always so neatly put together, and of course, the green tissue is necessary!
A letter containing extensive information about each product and its maker/designer comes with the box. We really like their information sheet because it gives each item a real sense of place and we get to learn about the influences of each item, the inspirations of the designer, and more! It is really one of the most detailed information sheets you'll ever see in a box.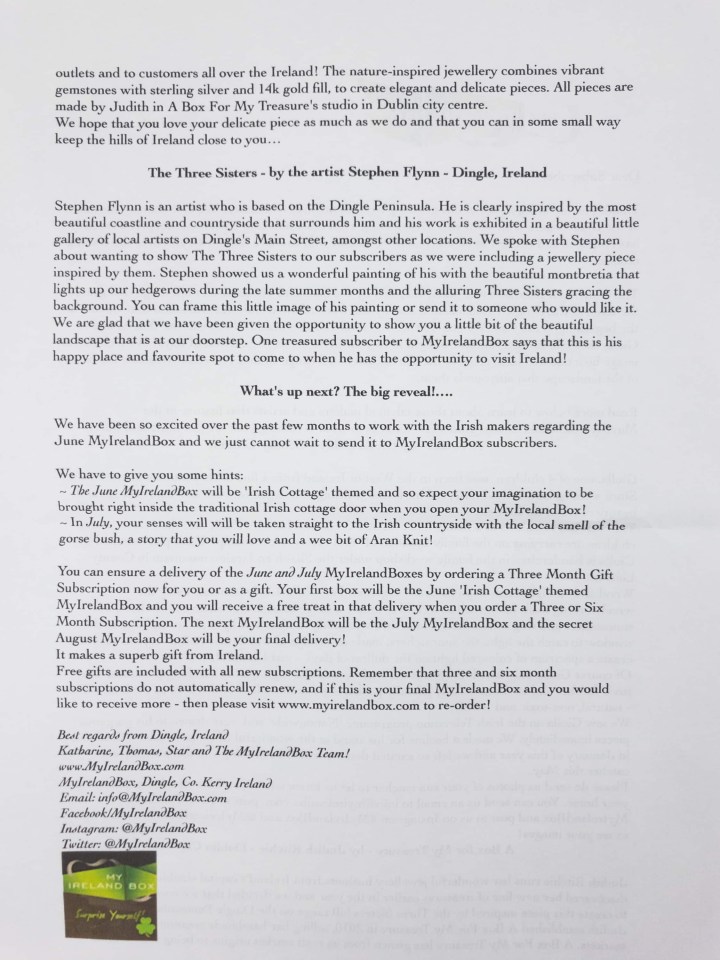 The last pages of the curator letter lists upcoming spoilers for the next months. June is Irish Cottage themed, and July brings us the Irish country side with something gorse bush scented and some Aran knit.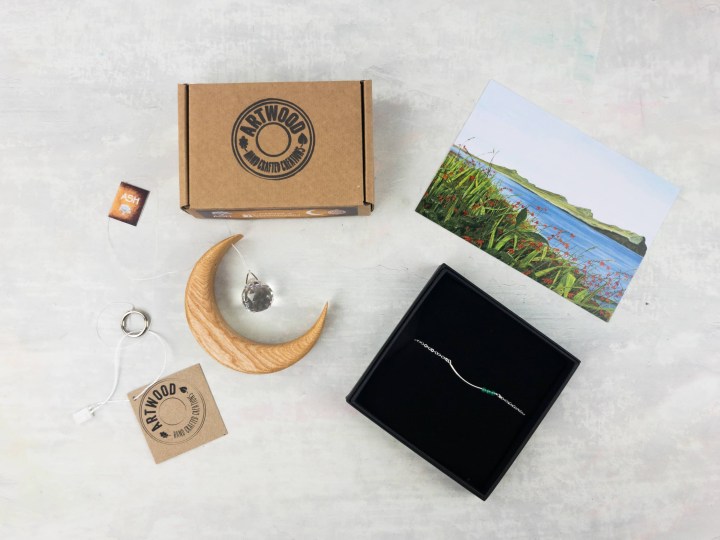 All the contents of the May box! This month's box was inspired by the Three Sisters hill range in Dingle.
The Three Sisters Postcard by Stephen Flynn: This painting by local artist Stephen Flynn depicts the Three Sisters! The flowers in front are montbretia, which grows in the summer.
You can send the card, frame it, or keep in on your bulletin board for a beautiful view.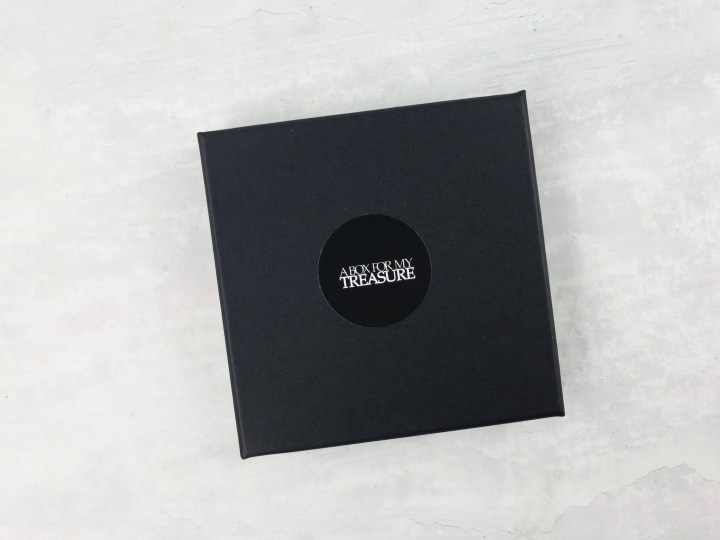 A Box For My Treasure Necklace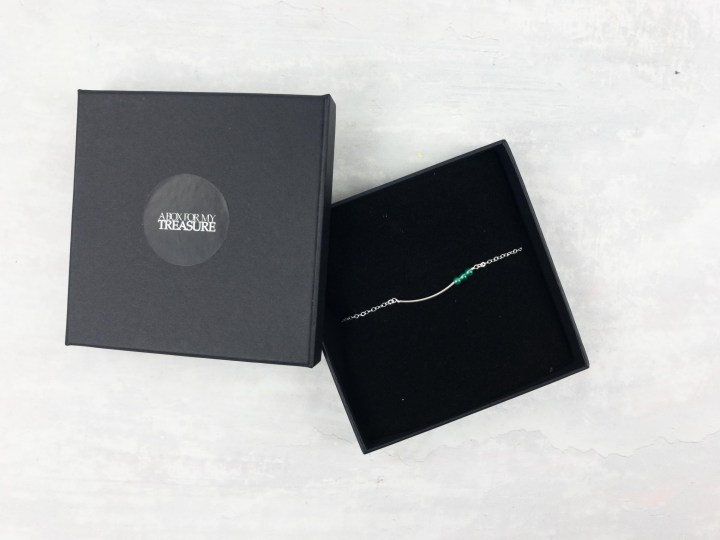 This bracelet from Dublin-based designer Judith Ritchie is inspired by the Three Sisters too.
It's so pretty and delicate!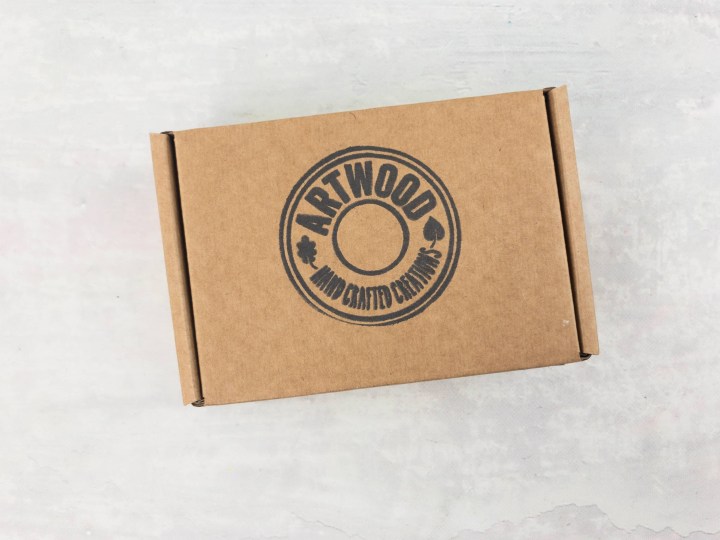 Ash Moon Suncatcher (€34, about $31)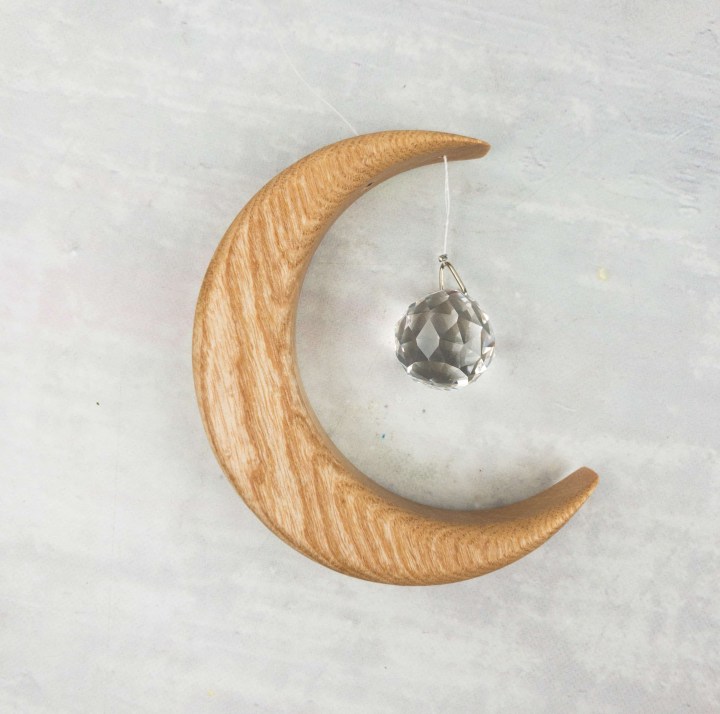 This ash wood suncatcher is just gorgeous. It's crafted by Giolla Liddy from local woods in County Leitrim.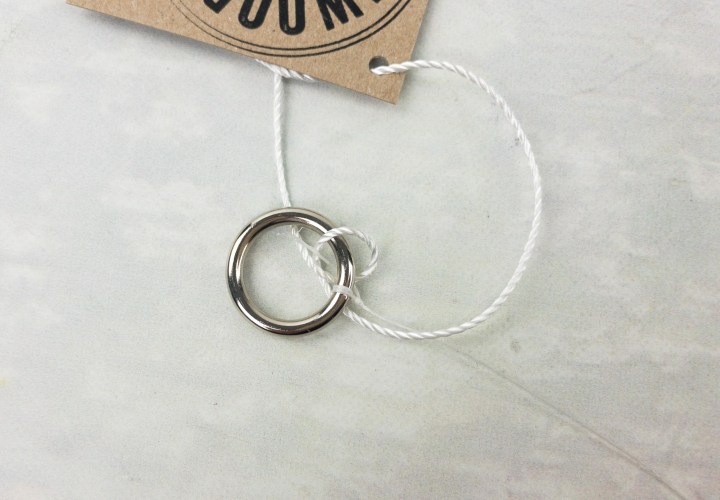 There's a little hook to hang it.
This showpiece is truly stunning.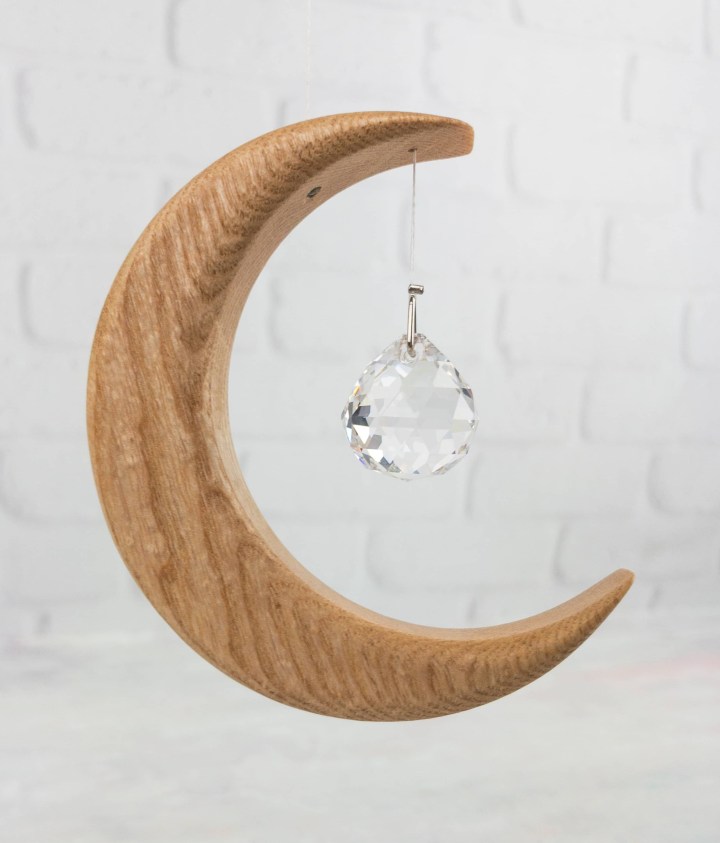 It uses an Asfour crystal and will make a brilliant display of color in the sunlight.
I think this was one of the best My Ireland boxes ever! All three items were gorgeous but the suncatcher was absolutely amazing. What a lovely gift to send to an Ireland fan, whether it's you or a loved one!
What did you think of this month's My Ireland Box selections?