Glamour Doll Eyes delivers fun and unique eyeshadow colors and other makeup to your door every month. It costs $8 per month to subscribe, and you'll get a collection of new, limited-edition eye shadow colors that are guaranteed to make your eyes pop! They also have a just the shadow subscription, plus a blush club!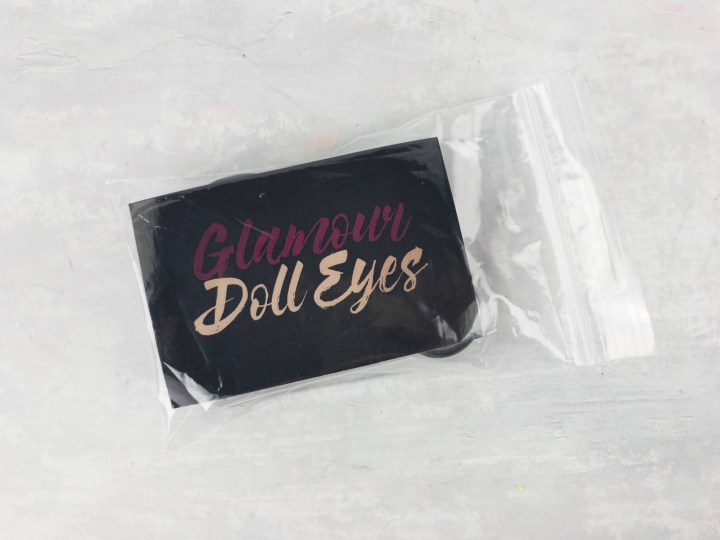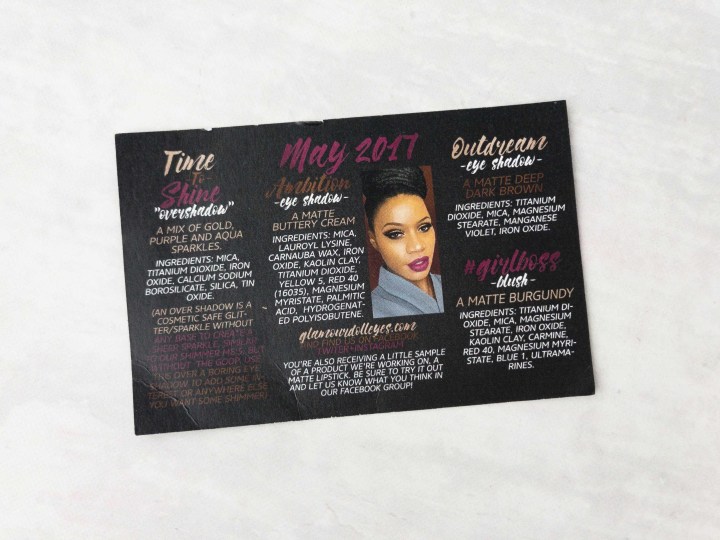 The information card gives you a list of the items this month, plus the description and ingredients of each makeup. The card doesn't have an actual theme but it seems to be a boss lady sort of theme.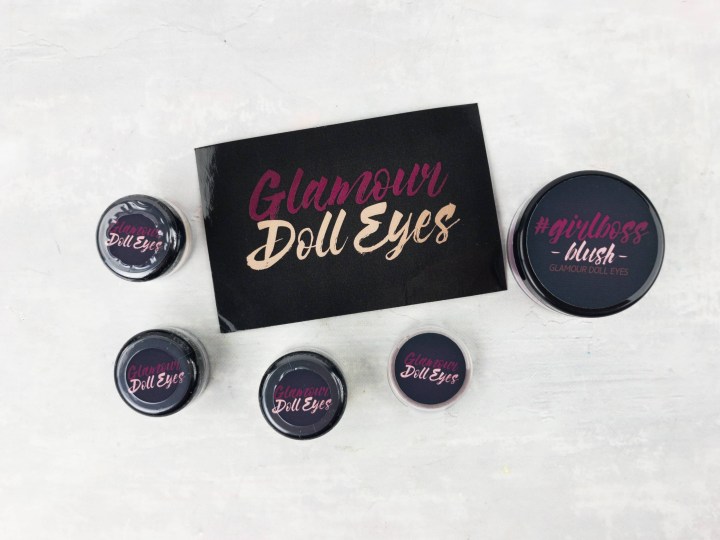 Everything in my Glamour Doll Eyes box!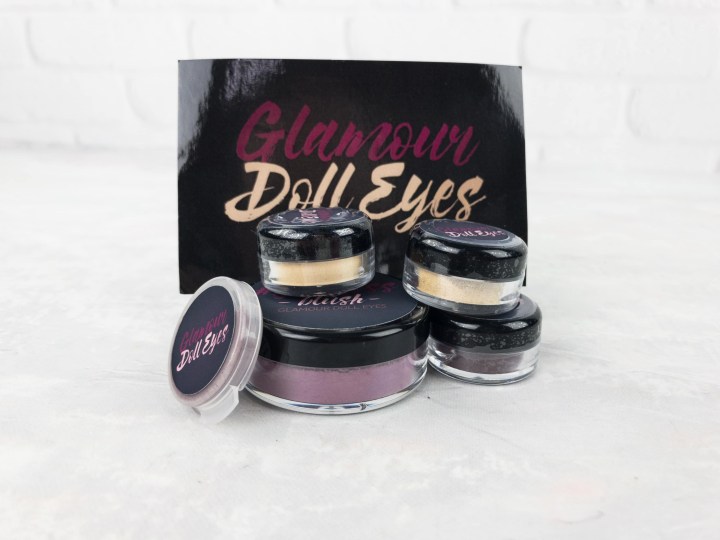 Before we get to the goodies, I should mention that this subscription is on a long waitlist. If you're interested, sign up now. It probably took me 6 months to get off. There's also a shadow singles OTM club ($4.50) and it looks like glitter and blush are coming!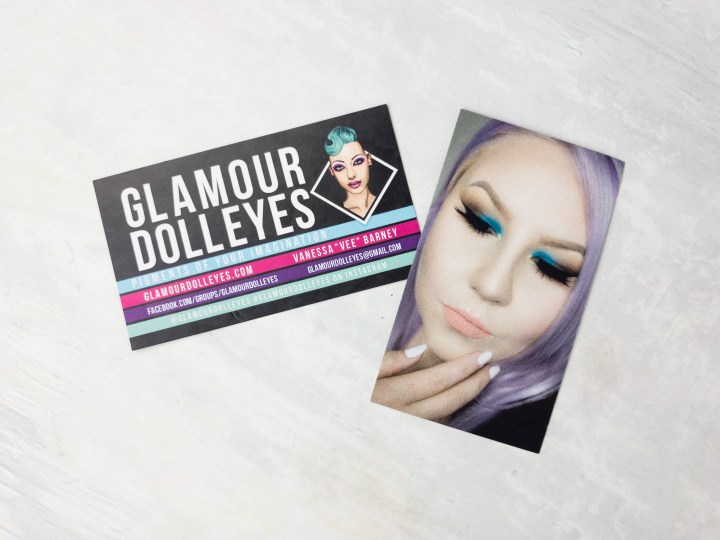 You can find out more on their website!
All swatches at the end of the review.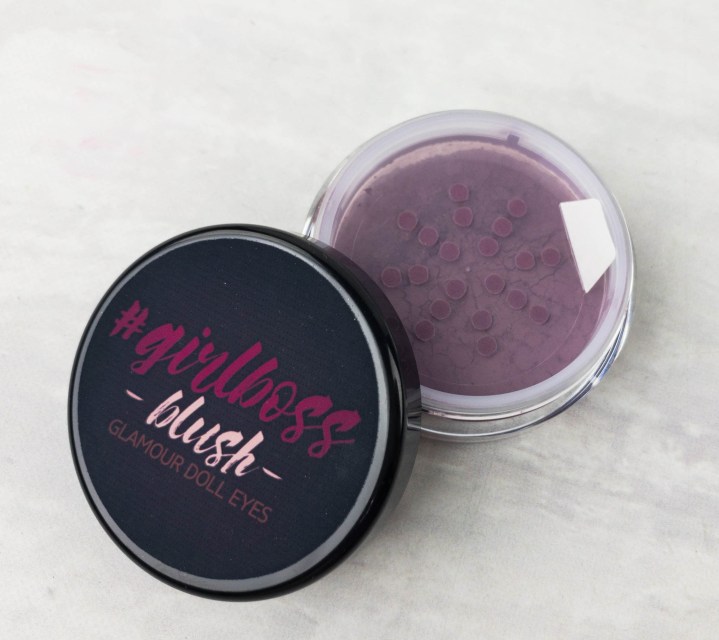 #GirlBoss Blush: I don't know if I've ever used a purple blush before! This is described as a matte burgundy, and to me it seemed like sort of a power blush – totally 80s.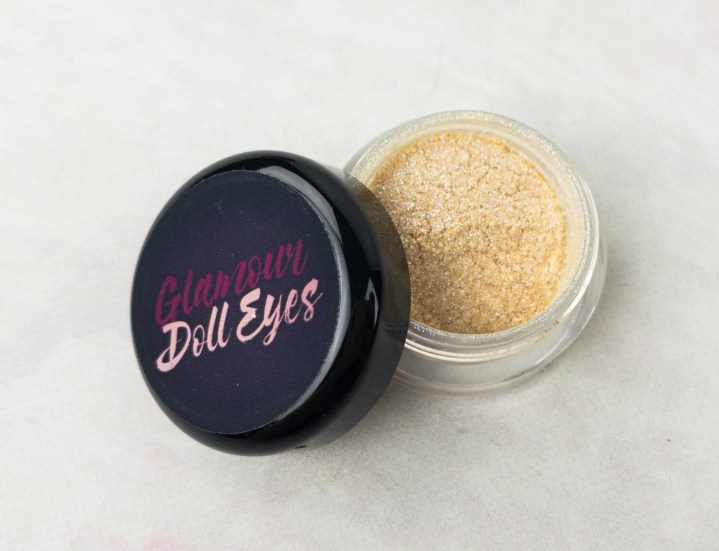 Time To Shine Overshadow: According to the card, over shadow is a cosmetic safe glitter without a base to create a sheer sparkle wherever you want! This one is a mix of gold, purple, and aqua sparklies.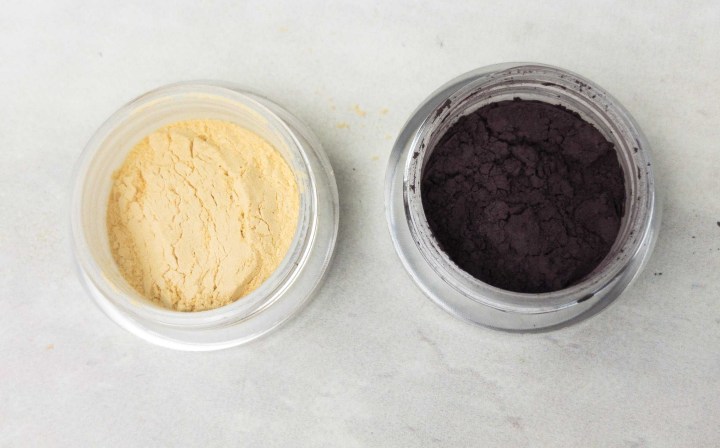 Ambition Eyeshadow
Outdream Eyeshadow
Two coordinating matte shadows – a nice buttery yellow for the lid and a deep dark brown for crease and shading!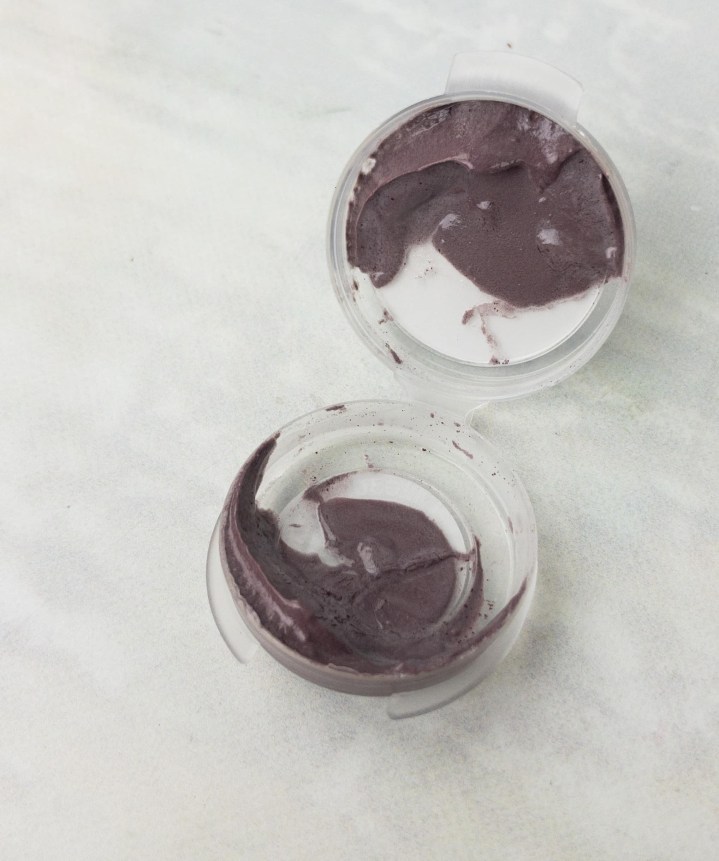 Queen Matte Liquid Lipstick Sample: A little sample of the new product they're working on. Not sure if this one was for me, it didn't seem to stay, but I am not sure what I was expecting.  I did love that color!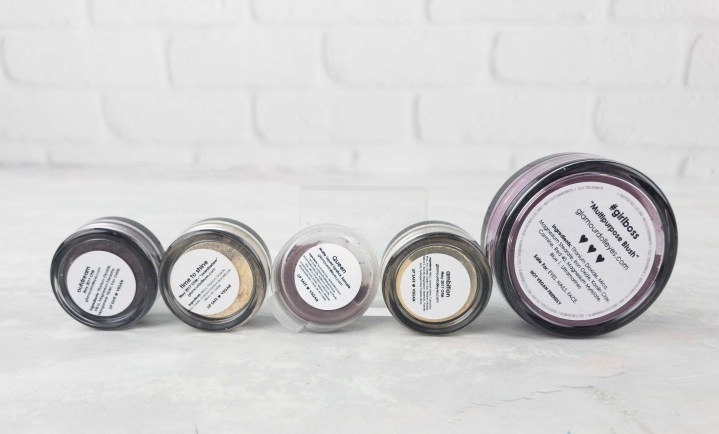 SO many products this month and only one was a sample size. This was crazy! The bottom of each jar has an ingredient list and an indication whether the product is lip safe (or other areas) and whether it's vegan. This month the blush had carmine, so it wasn't vegan friendly.
Swatches: Blush, overshadow, the 2 shadows, and then the matte lipstick sample. Definitely some powerful in charge makeup this month!
This is such a fun, inexpensive subscription. The waitlist for it is long, so if you're interested in signing up, I would recommend hopping on. I'm thinking about trying out their new bimonthly glitter club – because who doesn't love a good glitter?!