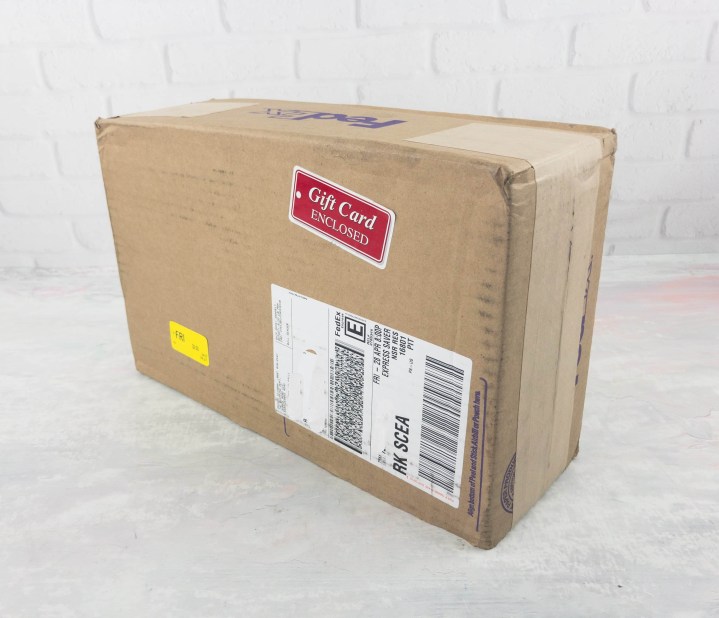 Gold Medal Wine Club delivers 2-3 bottles of wine to your door either monthly or quarterly depending on your preference. Prices range from $35 to $74 per month or $75 to $179 per quarter. They offer many, many subscription options, each focusing on different kinds of wine (variety, rating, origin).
This is a review of Gold Medal's Gold Wine Club. Their most popular club, it's $39 per month.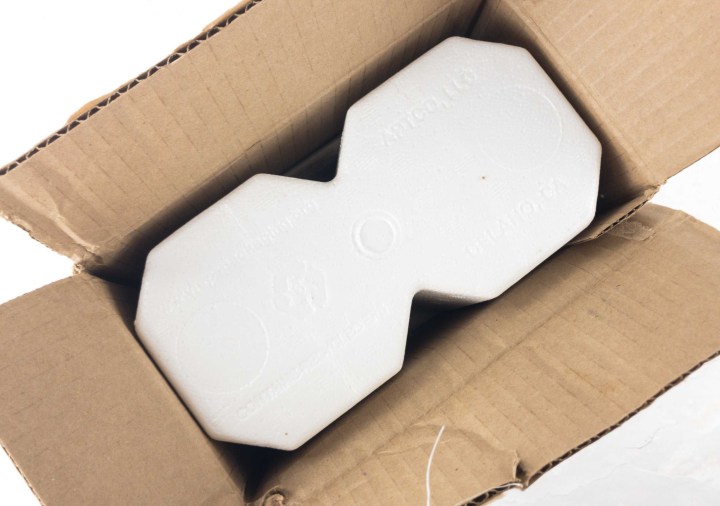 DEAL: Save 10% off annual subscriptions! No coupon code, just use this link! Bonus wines & gifts start at 3-month memberships.
Now through 5/13 get a free bonus bottle when you gift mom 3 or more months of the Gold club!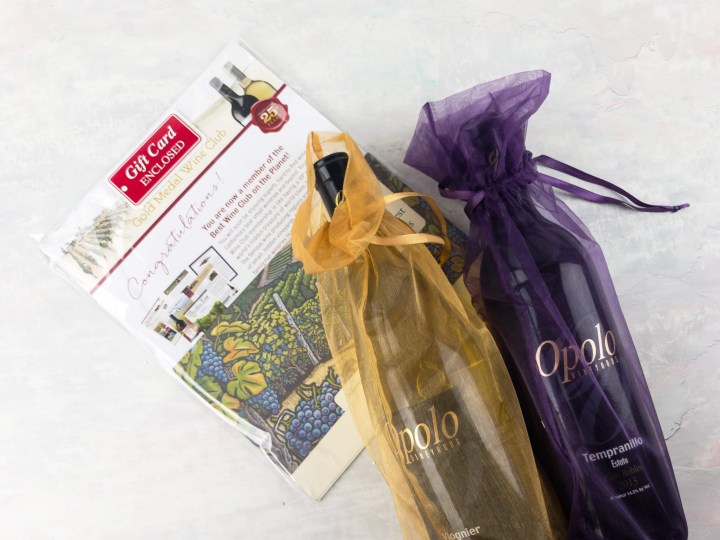 These 2 bottles are a selection from Gold Medal Wine Club's Gold Series. Each bottle was tucked inside an organza bag, one purple and one gold, they matched the bottle contents!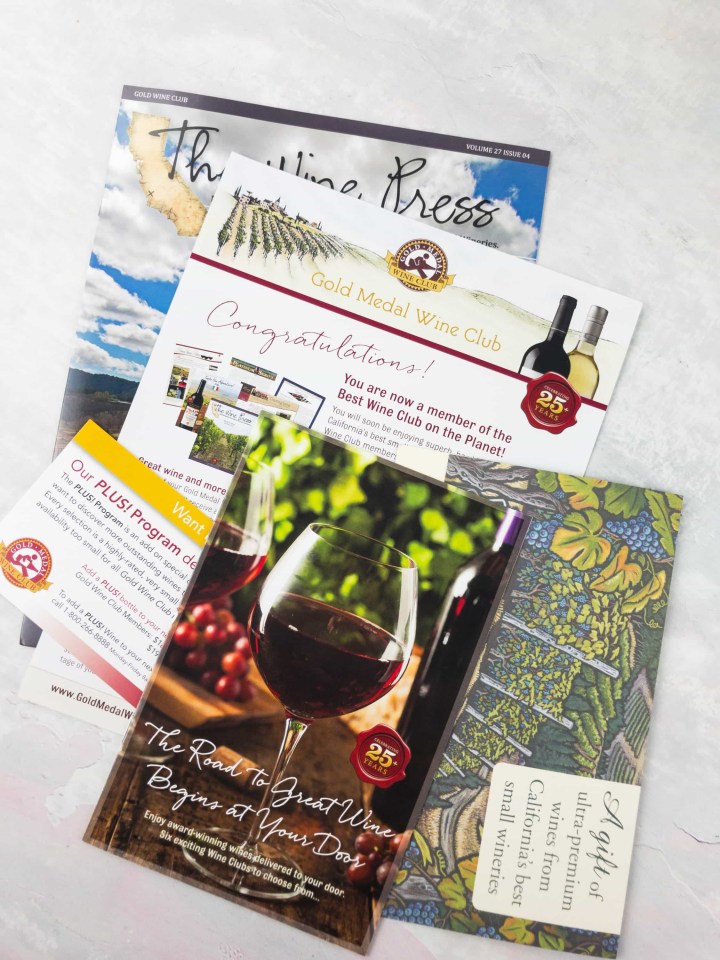 There was a lot of literature included in this subscription!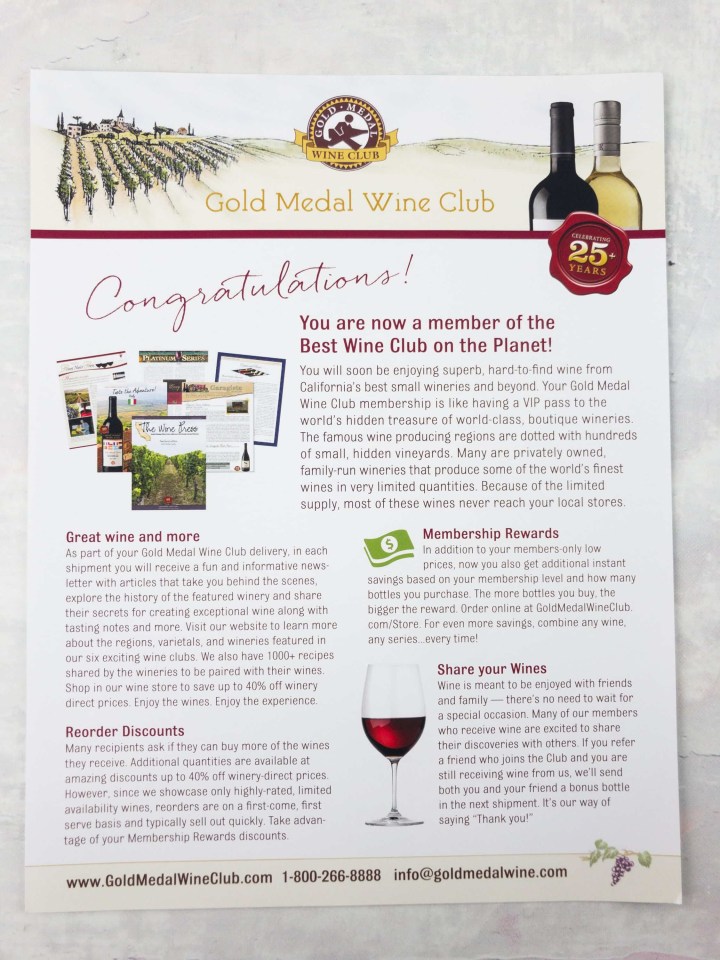 Along with receiving great wines, you also get discounts on reorders of your favorites, plus bonus bottles for successfully referring friends!
This subscription comes with a magazine called The Wine Press. This issue was all about family-run California vineyards. Opolo Vineyards was featured!
We received two selections this month, the Viognier and the Tempranillo.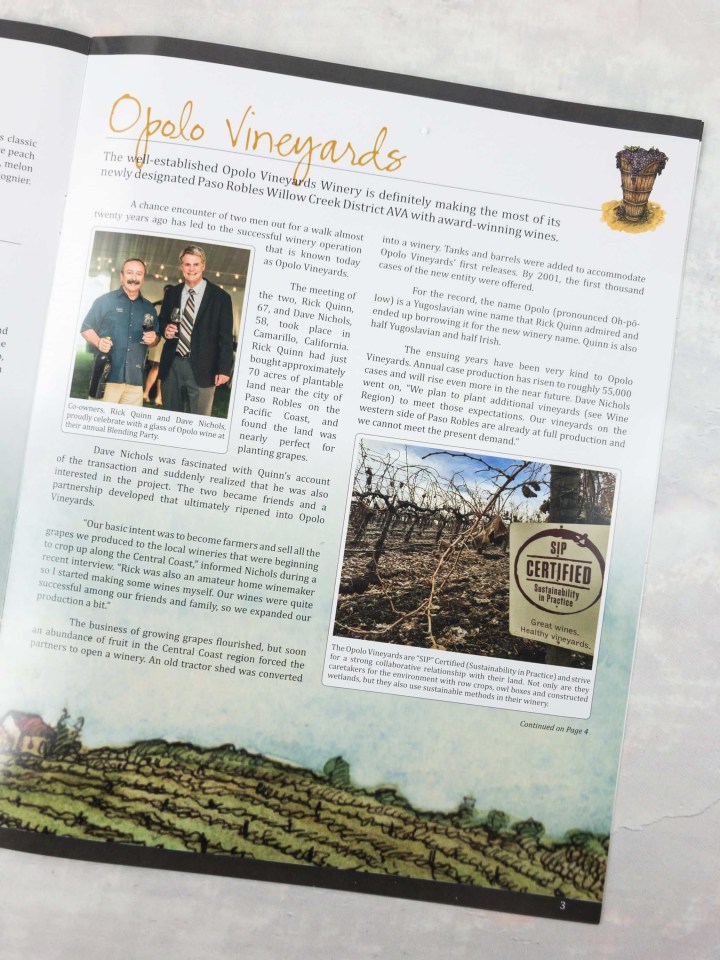 The Wine Press talks a bit about the winemakers behind the selections, their recent awards, and their philosophy.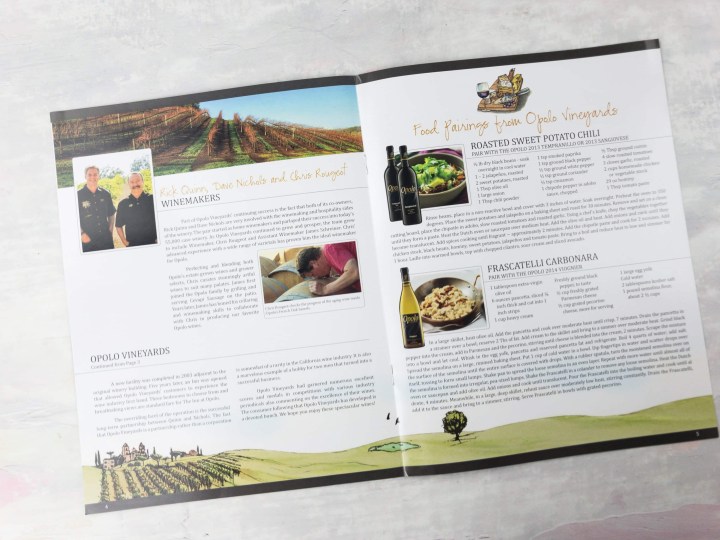 The winemakers even contributed some recipes that pair well with their wines.
The Winemaker spotlight is quite extensive – there is a lot to learn in the Wine Press.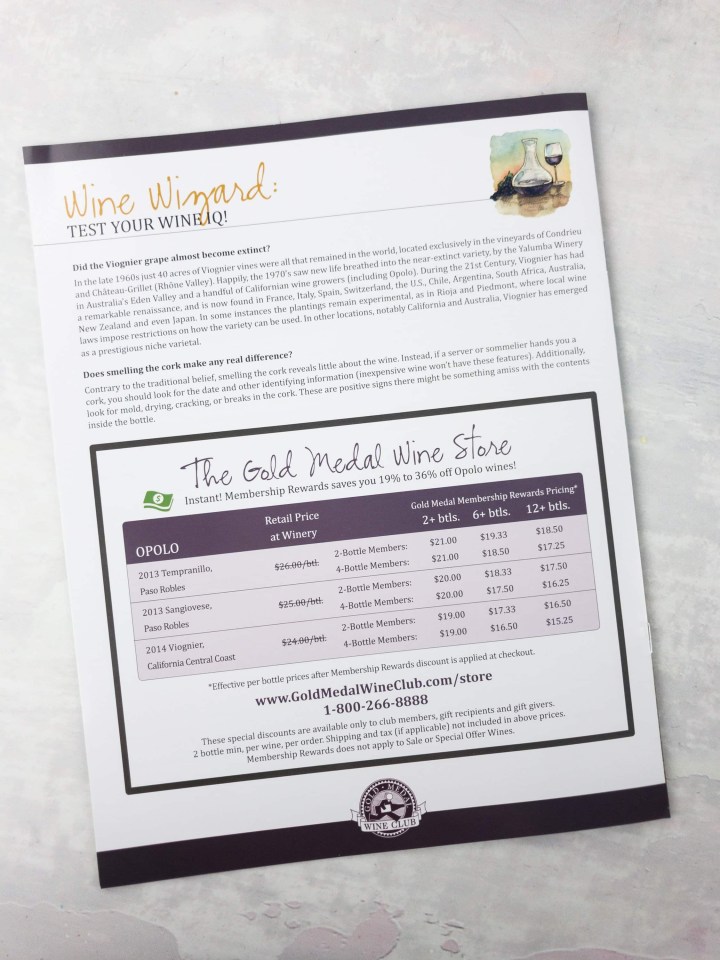 Reorder pricing is included, with discounts for larger orders.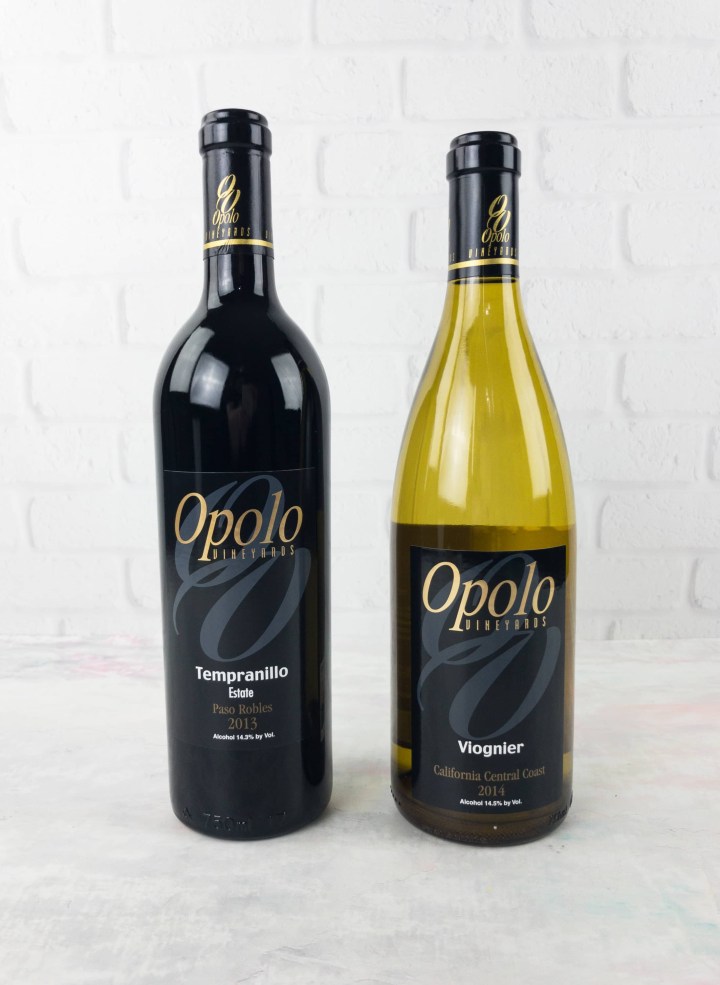 Here are the two bottles of wine this month!
Both are proud members of the Gold Series!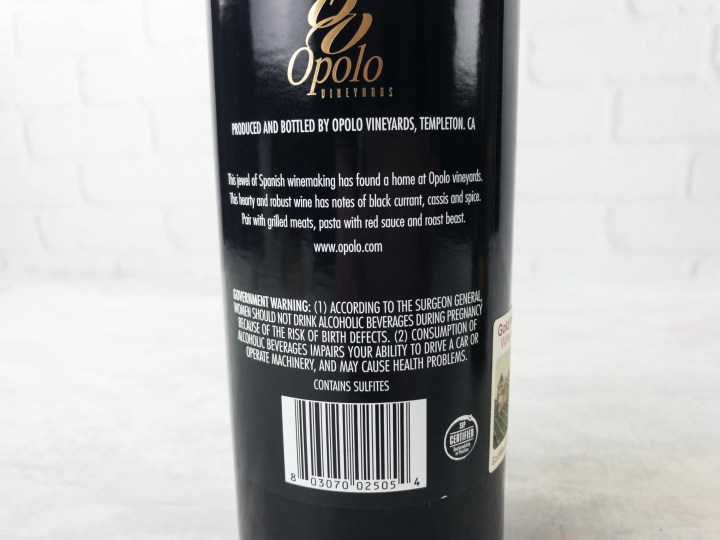 2013 Opolo Tempranillo: Tempranillo is a Spanish varietal that has proven well suited to growing in Paso Robles.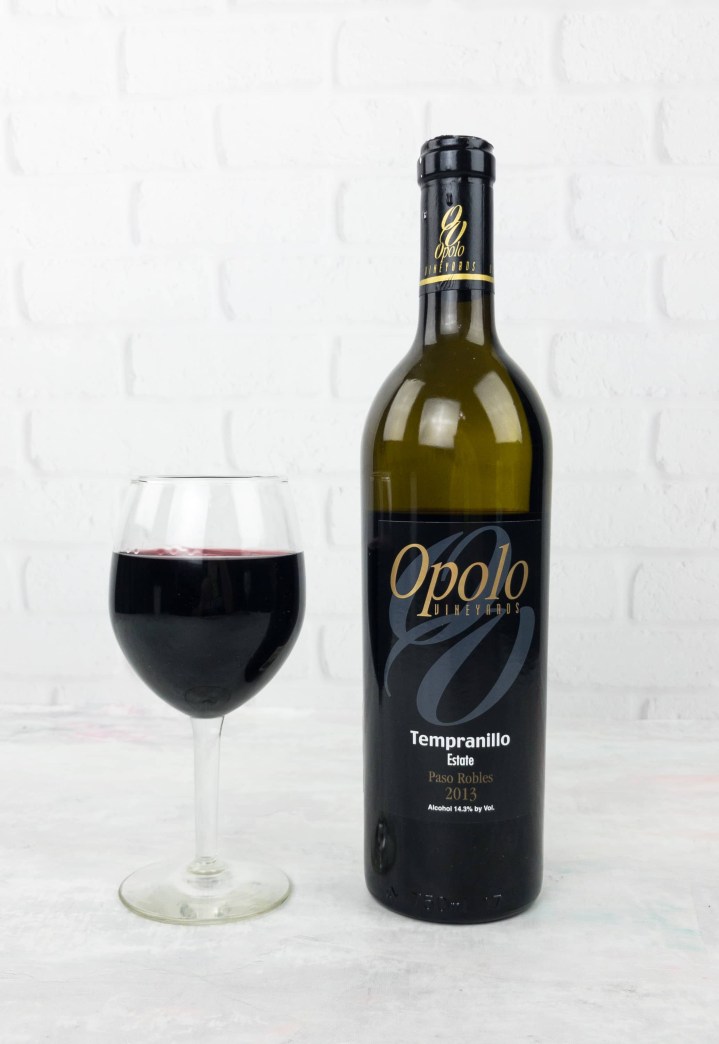 This wine is packed with intense currant flavor, with both jammy and cassis variations of the flavor being very evident. Strong flavored and very vivid, this wine has a potent enough flavor profile, balanced with a bit of spice, that one doesn't even notice that it is quite strengthy at 14.5% a/v. Delicious as an assertive stand-alone, this wine would stand up well to rich and flavorful meats.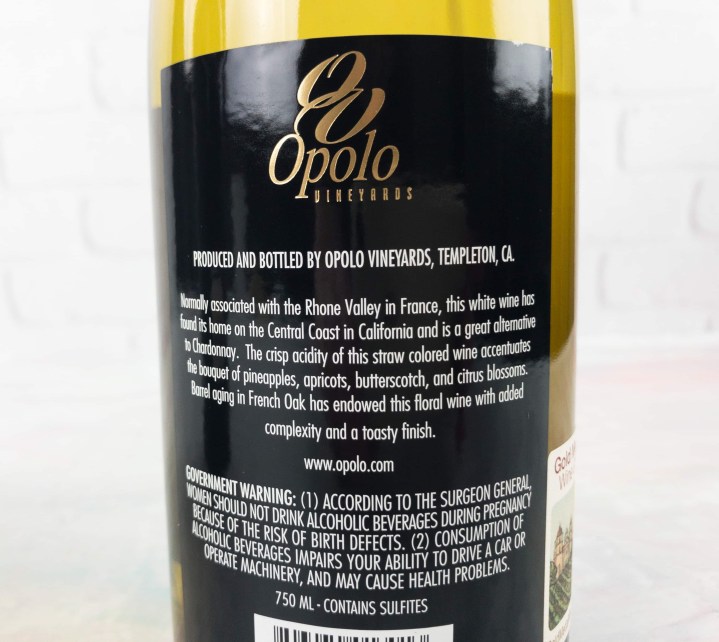 2014 Opolo Viognier: This wine was a delight! This varietal, from France's Rhône Valley, has come back from neglect and near extinction to become a popular new world varietal. California's sunny Central Coast has proved the perfect clime for teasing lovely flavors out of this historically reluctant grape.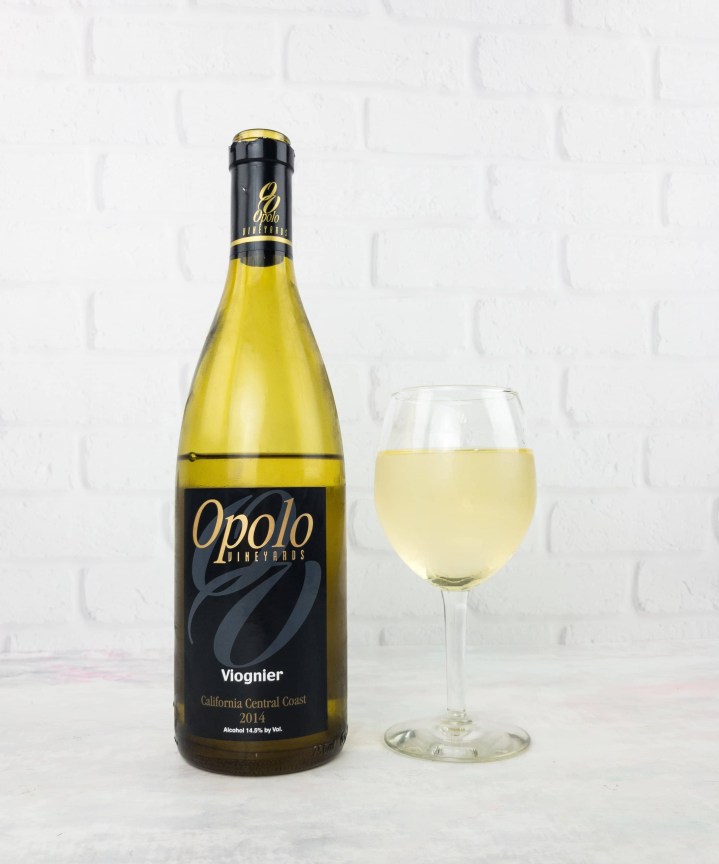 This wine has an intensely engaging mouthfeel, due in large part to the exquisite level of acidity. It comes across as fresh and slightly citrusy without being tart. The flavors are mild and lovely, with a vague pineapple and caramel accord balancing perfectly atop a delicate and understated base of French Oak. The resulting wine has a pleasant drinkability and an overall flavor much bigger than the sum of its parts. This is one of our all-time favorites from any wine subscription!
The Gold Series truly earned its title. These wines had huge flavor and a pleasant, balanced character. Though both were strong wines, the intensity and quality of flavors made them a pleasure to enjoy.