My Fairy Crate is a monthly subscription box that delivers a delightful collection of fairy goods right to your door! For only $27.99  per month, you'll get a box filled charming selection of furnishings, figurines and miniatures to captivate your imagination.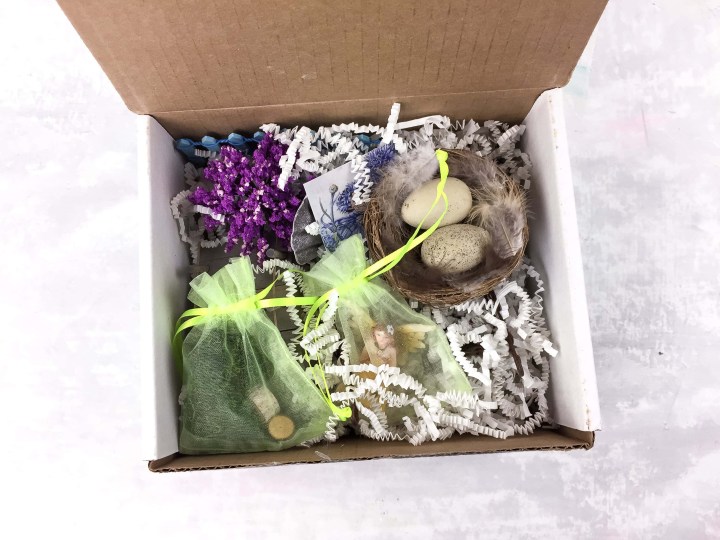 DEAL:  Get 20% off of your first box! Use coupon code HELLOFAIRY.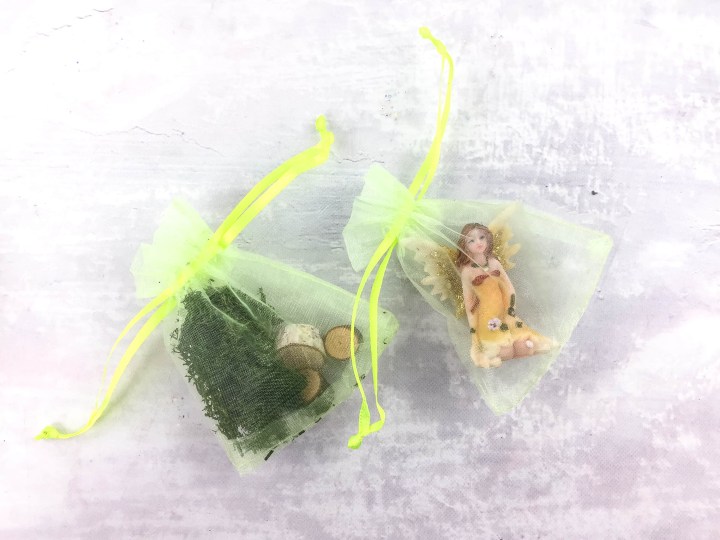 The items are kept safe in these organza bags.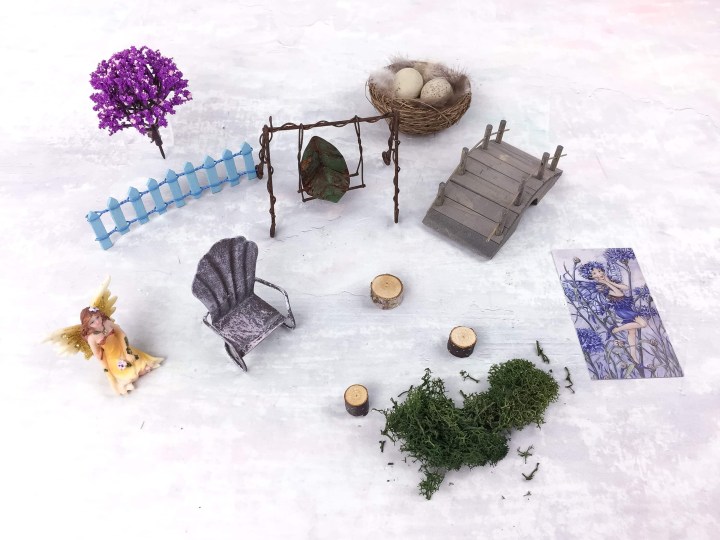 Everything in my box!
Fairy Art Print
Such a pretty fairy with blue wings!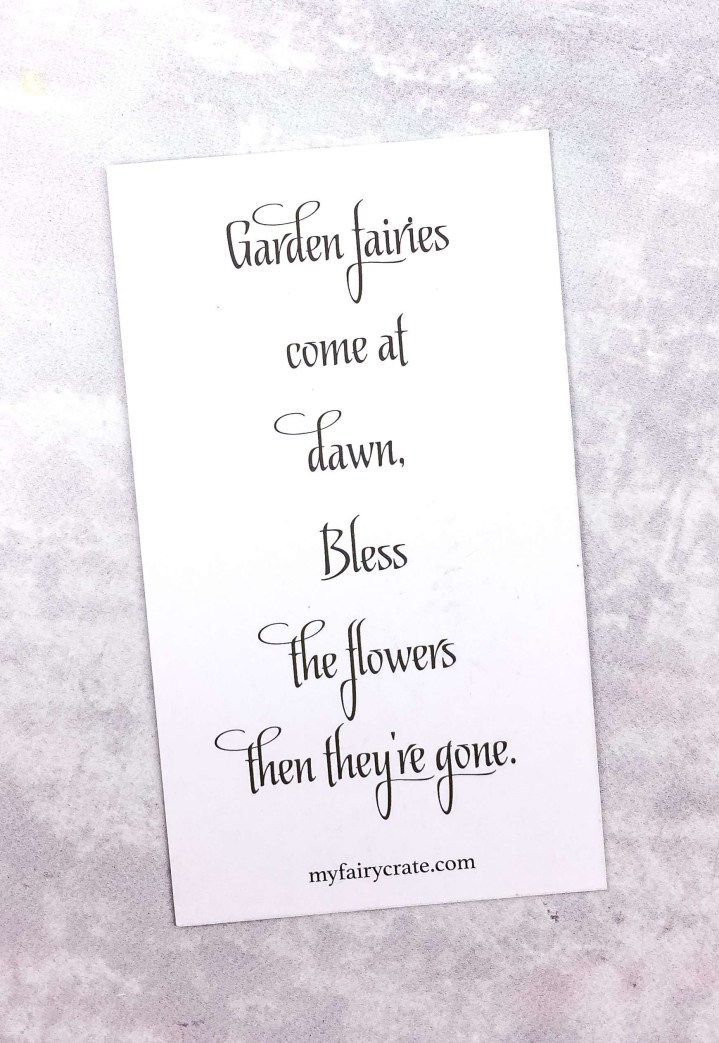 At the back of the art print is a quote. Wish they included the name of the artist and a short description of the artwork.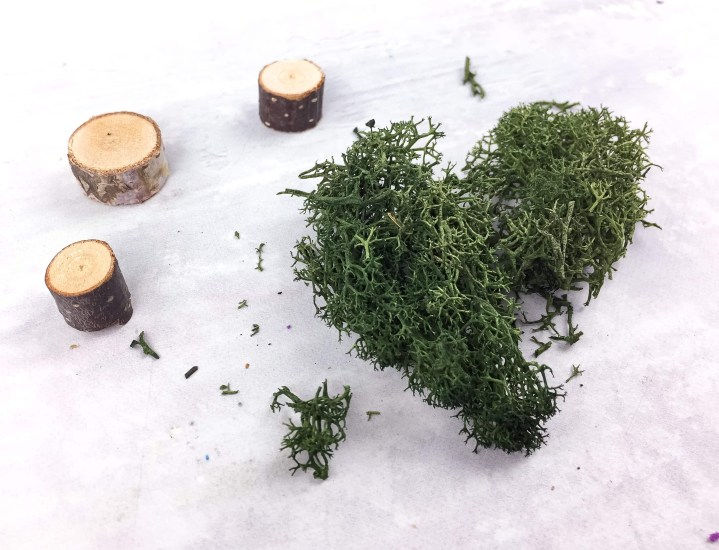 Ornamental grass and chunks of wood arrived inside a small pouch. These could be used when making or decorating a fairy house.
Fairy Figurine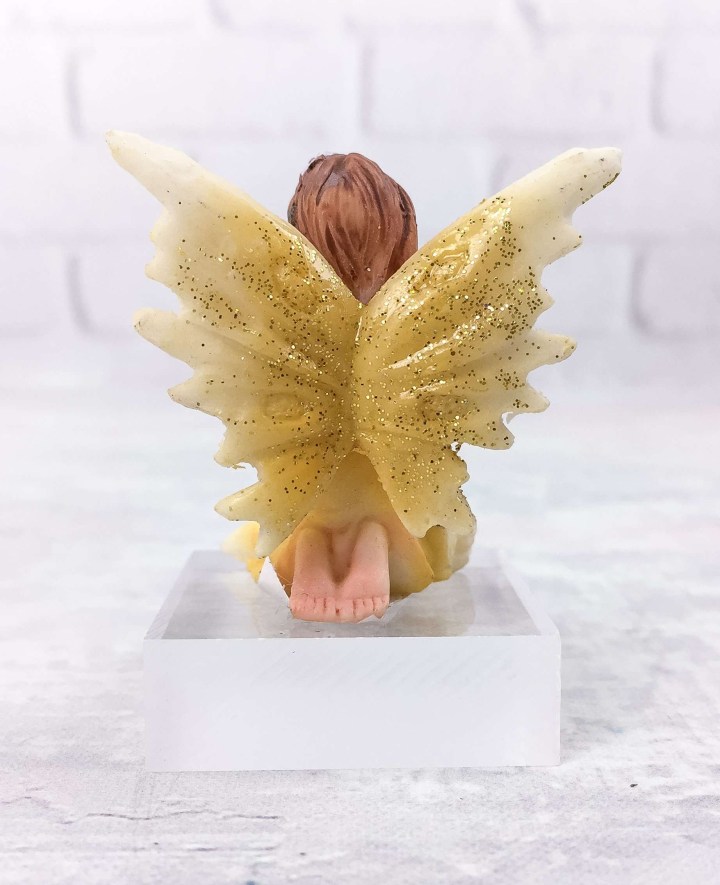 The beautiful fairy clad in yellow had her wings spread out!
This fairy figurine also has a long brown hair. She would look good in the fairy garden we can create using the items from this box.
Next item is a chair with the shape of a shell.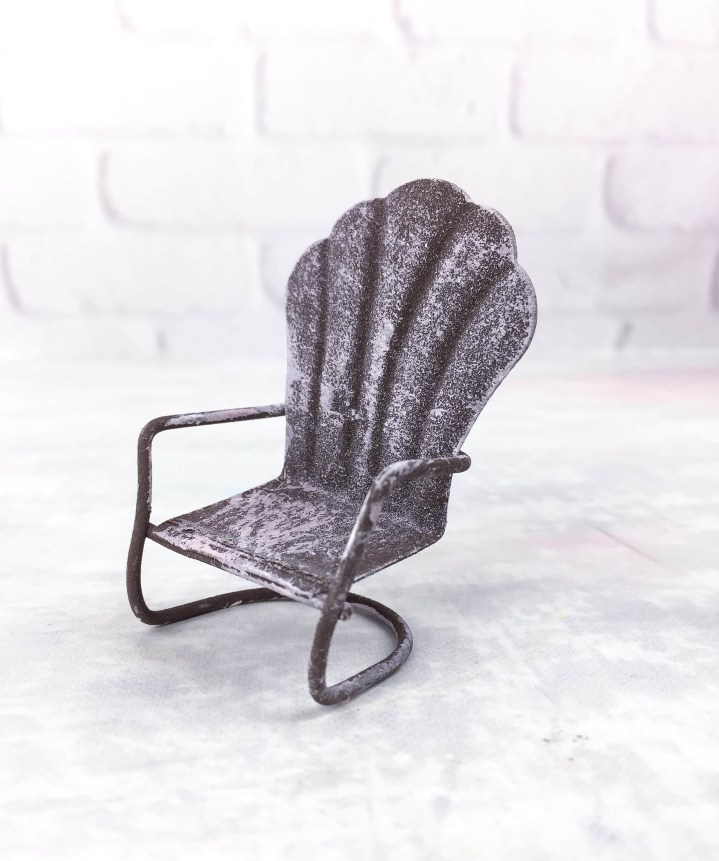 It has a weathered look that adds a certain charm to the piece.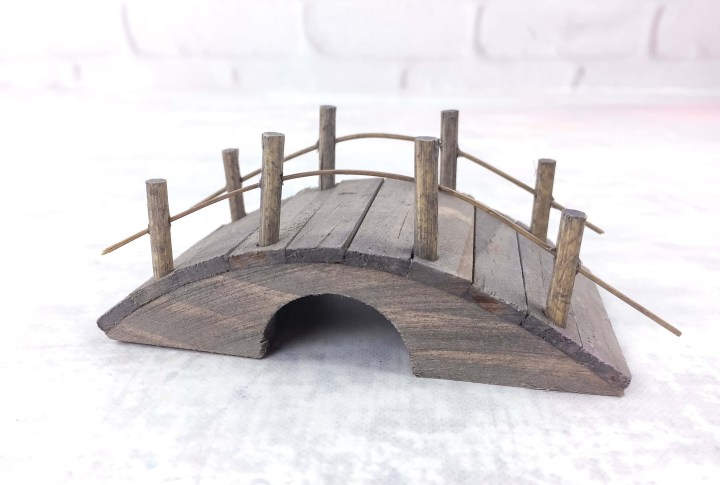 Wooden Fairy Bridge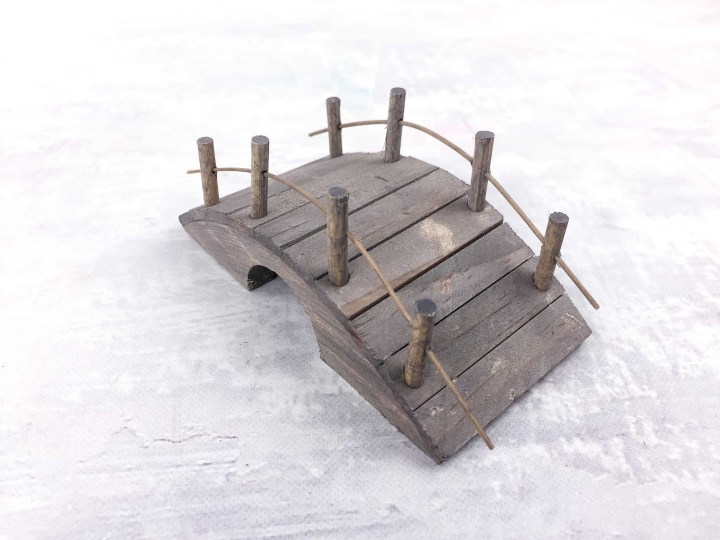 Fairies can fly so would they really need a bridge? Just kidding… of course this would be a nice addition to a fairy garden.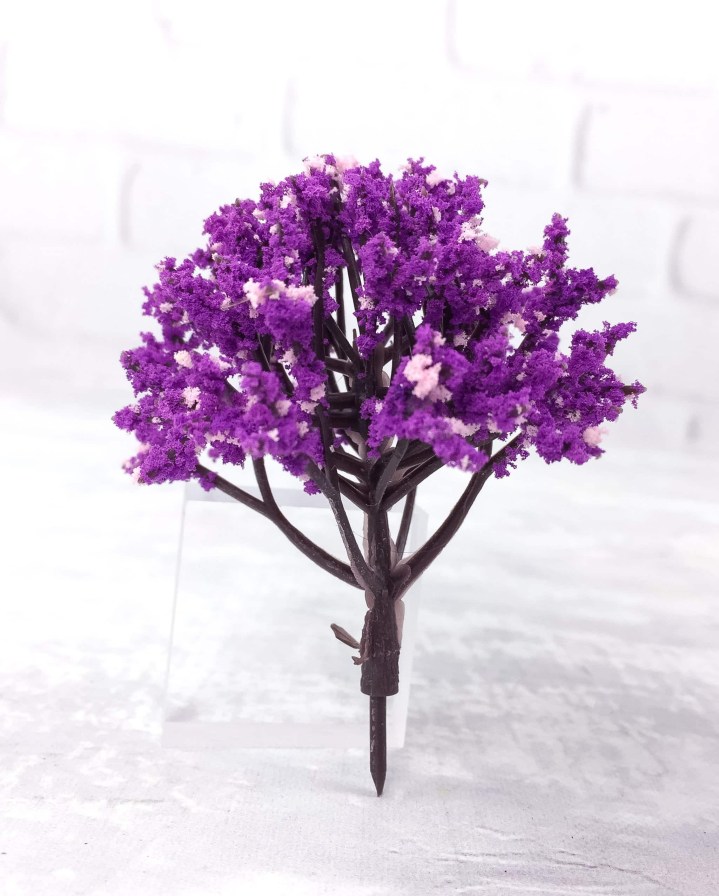 A flowering tree reminiscent of spring. Pretty!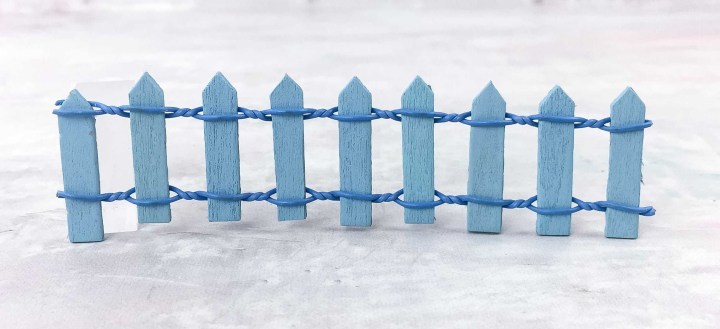 Blue Fence
A simple fence made of wood and wires.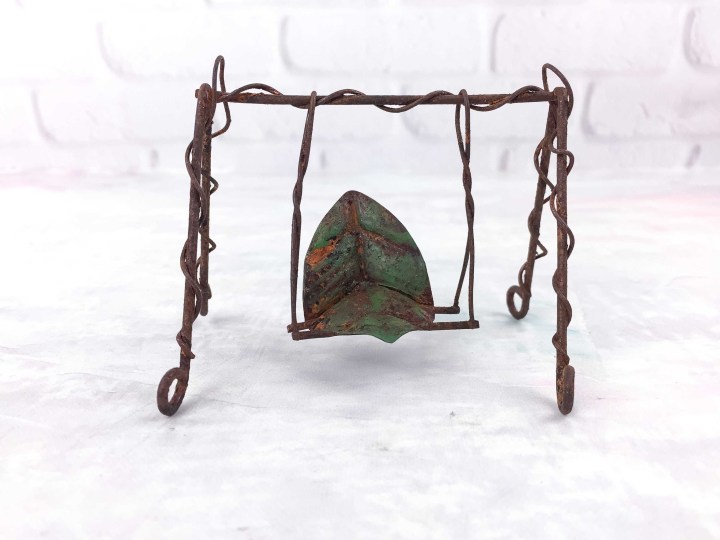 Fairy Garden Swing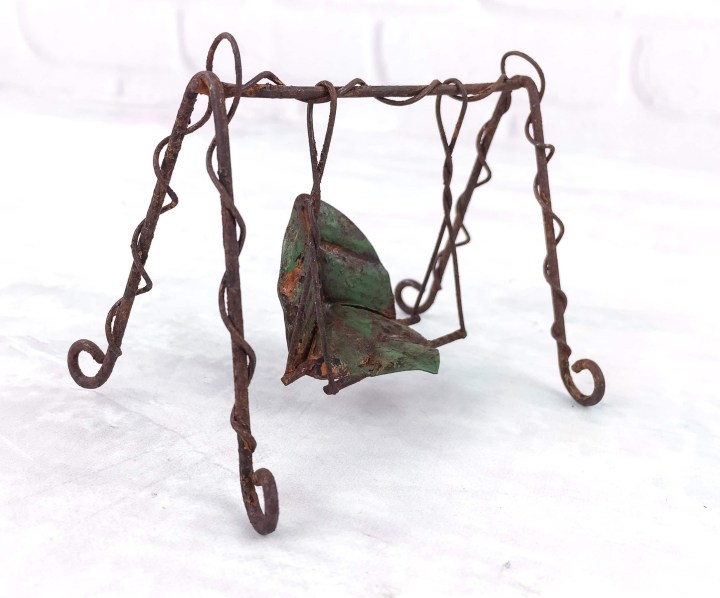 Looks like it's made of vines and a leaf!
Nest with Eggs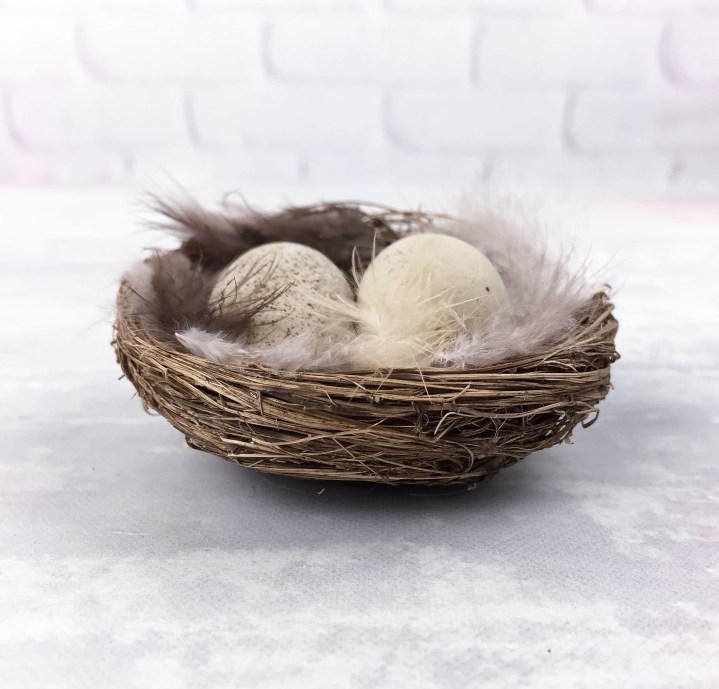 Did you know that fairies (at least in the Harry Potter series) lay eggs? We got two of them for display, along with a nest!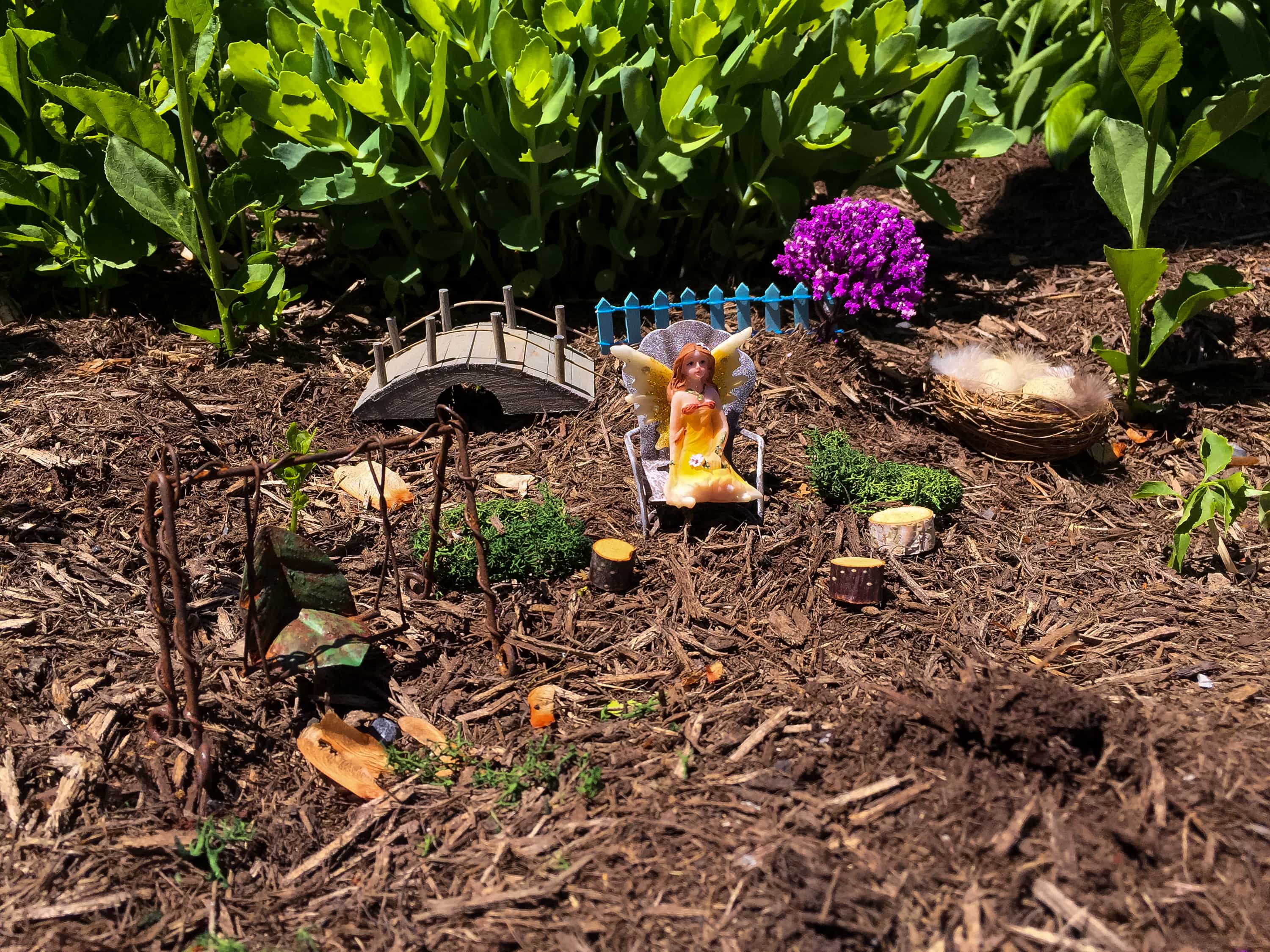 My Fairy Crate is a nice subscription if you are planning on building your own miniature fairy garden or you are looking to add new items to your existing one. It is also great for kids – let their imagination soar!