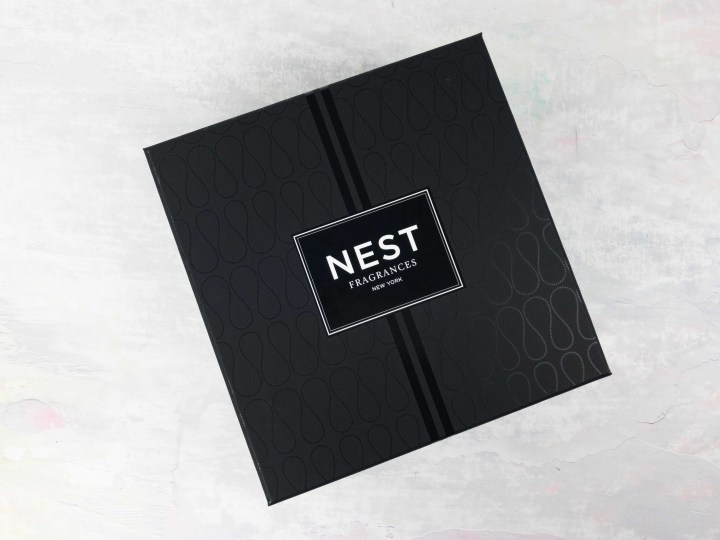 Next is a monthly candle subscription from NEST Fragrances. In every box you'll get a classic and a votive candle, curated based on a single seasonal theme or fragrance, plus a bonus surprise gift, all packaged in a beautifully giftable box!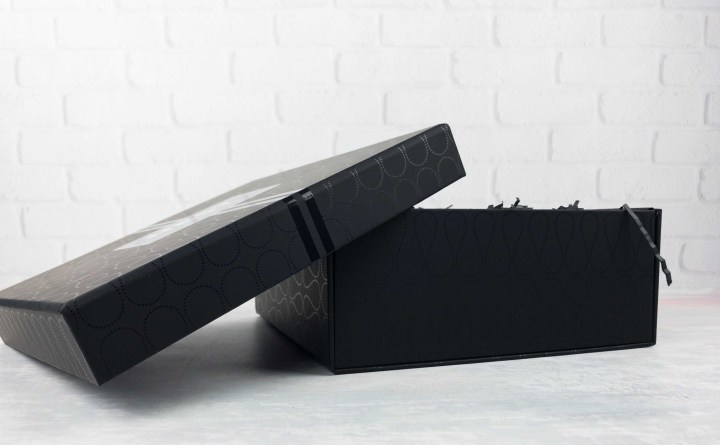 This subscription is $56 per box, but you must subscribe for 3 or 6 months at a time. You can see the upcoming scents on their site, so it makes it a little easier to decide whether or not you'd like to sign up. However, your card will be charged monthly for this subscription, not all at once!
FYI – I didn't review the previous month's box because my credit card was compromised and we had issues with this subscription's rebilling. Their customer service was extraordinarily helpful and even gave me a link to purchase the box. The featured scent was Cedar Leaf & Lavender. I'm sensitive to cedar scents so I opted not to get the box. It included a votive candle as the bonus item for the month.
This box! If there's one thing I expect with a high-end subscription, it's that it should have great packaging, and this one definitely does.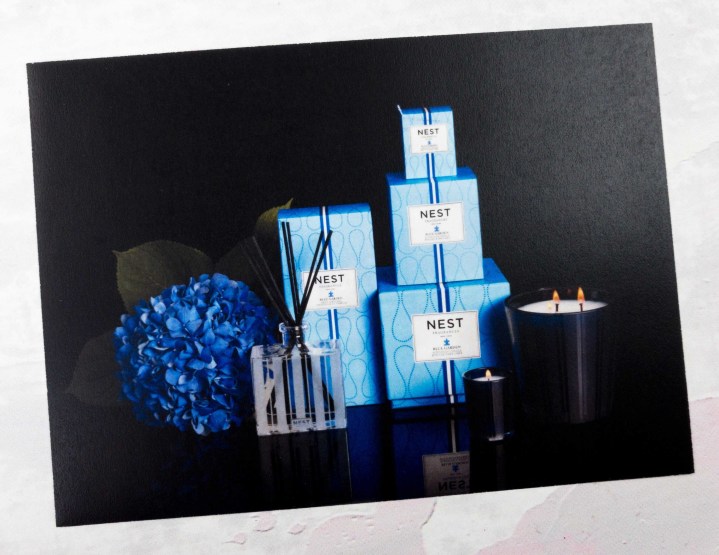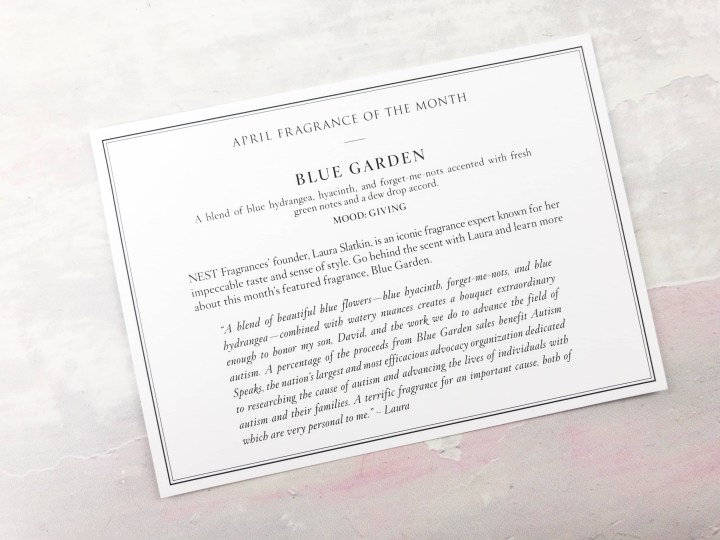 The fragrance of the month for April is BLUE GARDEN. According to the card, the mood should be "Giving."
Everything in my April box!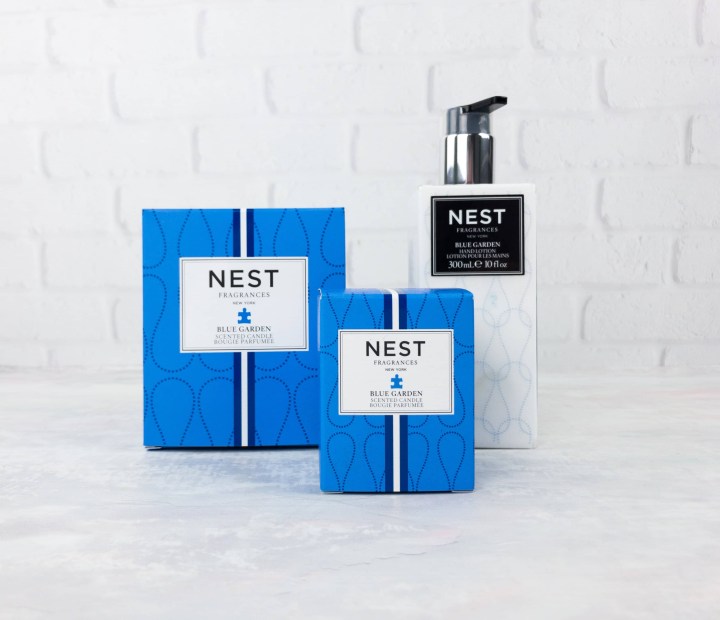 The candles come in retail packaging, so if you have designs on buying this box and potentially splitting it up or adding the votive to your gift closet you're good to go!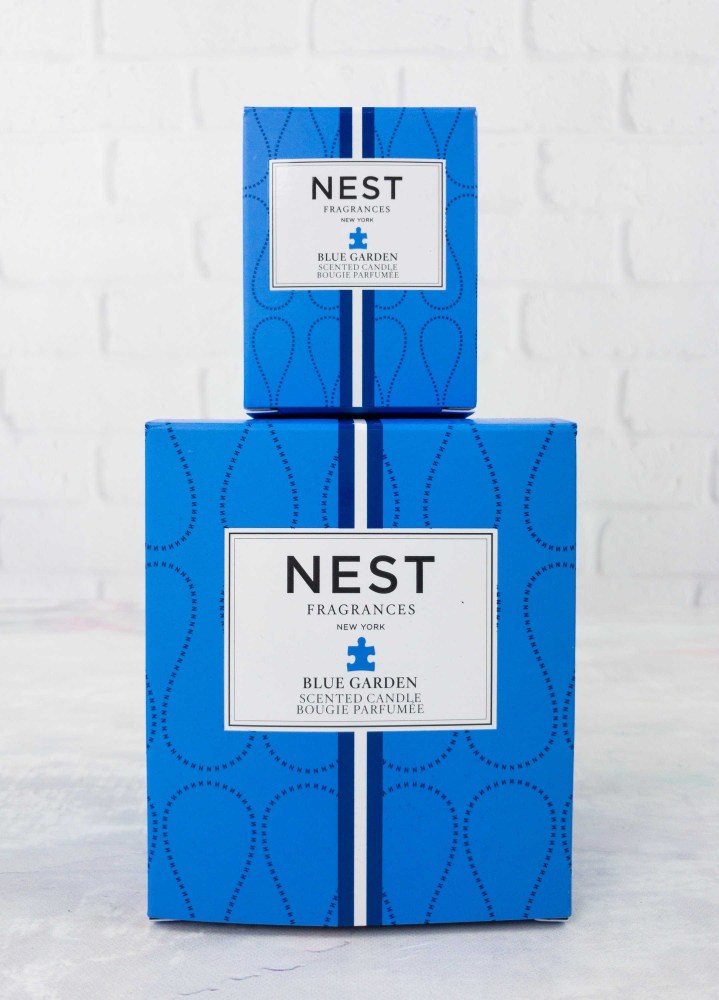 Blue Garden Votive Candle ($16)
Blue Garden Classic Candle ($40)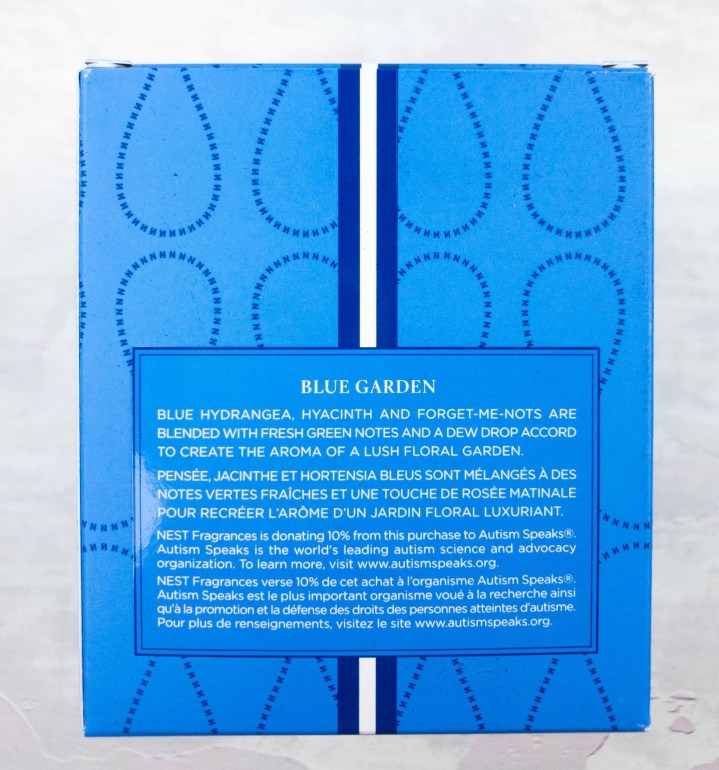 The Blue Garden scent is described as: Blue hydrangea, hyacinth and forget-me-nots are blended with fresh green notes and a dew drop accord to create the aroma of a lush floral garden.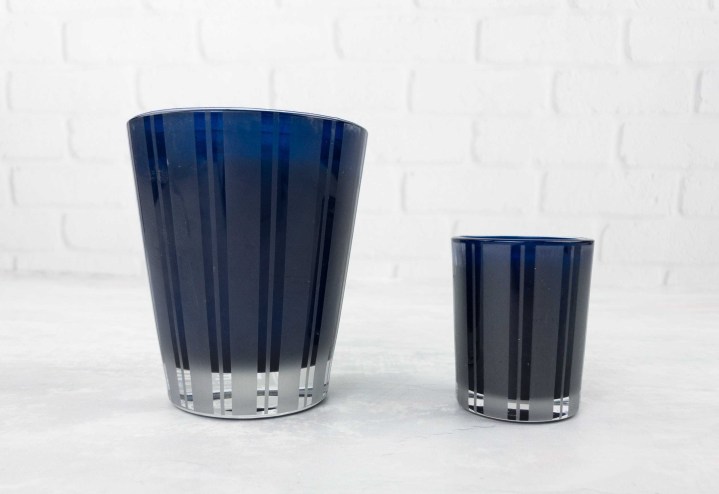 The candles are in blue translucent glass vessels – and most importantly, 10% of the proceeds from the sale of this scent will be donated to Autism Speaks. Light it up blue!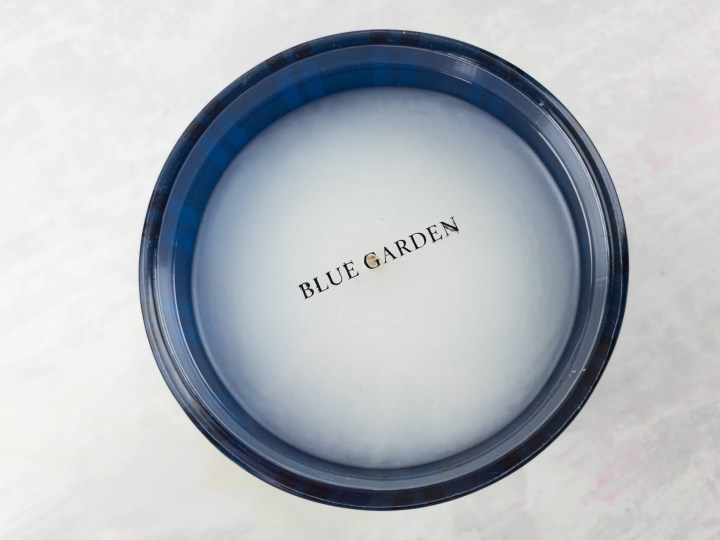 The large candle burns for 40 hours and has a little plastic top. It's soft so this is protective. The votives go for about 20 hours. They will last longest if you burn for 2 hours or so and snuff them out.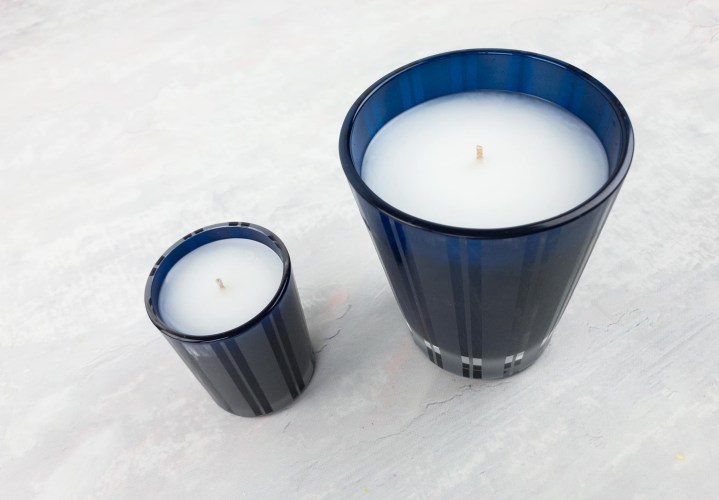 The aroma is utterly intoxicating, like a floral spa, when you open the box! You don't even need to light the candles to get the benefit of the fragrance. It's a welcoming spring scent! Nest candles use a blend of wax that enhances burn time and fragrance diffusion so you will really be able to smell it all through your "nest"!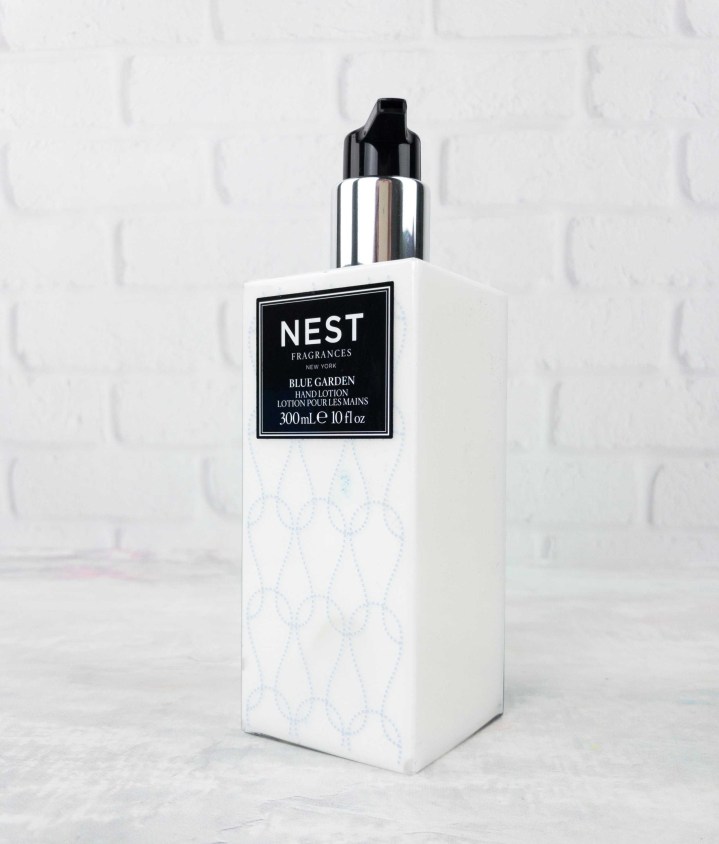 Blue Garden Hand Lotion ($24) I am thrilled with this item as the bonus selection! The lotion itself is lovely and made with natural plant extracts and antioxidants, including grape seed extract and aloe vera and it's paraben-free too.
The blue glass was so pretty I couldn't help but light them up to see them glow!
This month was amazing – one of my favorites from this box. Not only were the vessels and scent stunning, I love the charitable partnership with the Blue Garden scent. Plus, it didn't hurt that they included a full size lotion, making the value of this month's box $80! The gift box is so lovely and massively sturdy – I reuse them for storage!
Visit Next by NEST Fragrances to subscribe or find out more!