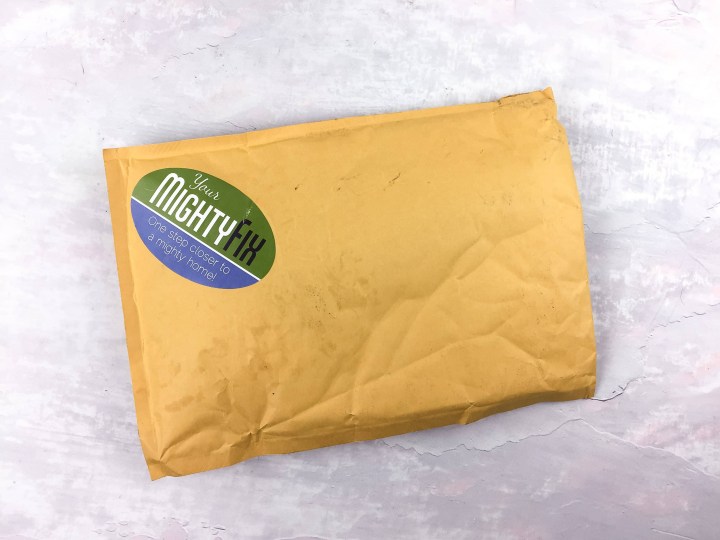 Mighty Fix is a monthly subscription from Mighty Nest that sends one item designed to help your family lead a healthy lifestyle. Subscriptions cost $10 a month or $99 a year, and products sent will retail for over $10.
US Shipping is free and add on items ship free, too. 15% of the cost of the subscription will be donated to the school of your choice. FYI – when you subscribe you may receive one of the past items that we've reviewed.
DEAL: Get your first month for $3! Use coupon code HELLOSUB3. Or, get 3 months free with an annual subscription (save $33)! Just use the coupon code FIXAYEAR to subscribe!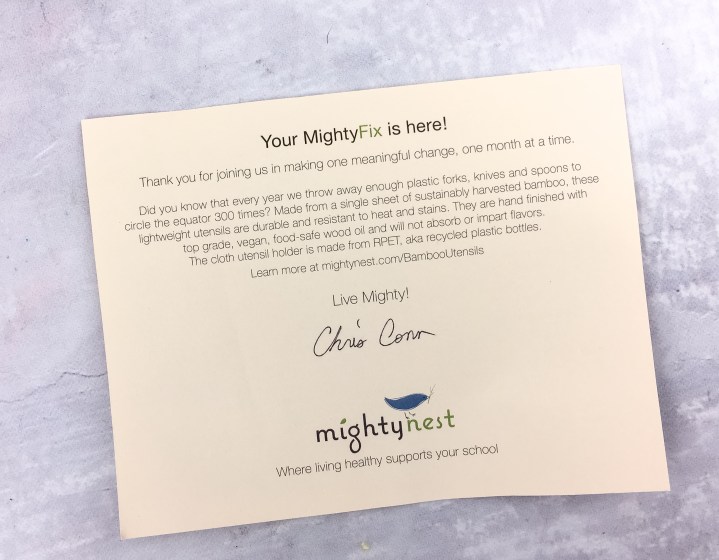 My Mighty Fix arrived along with a note from the curator describing this month's fix and how it helps you improve your green!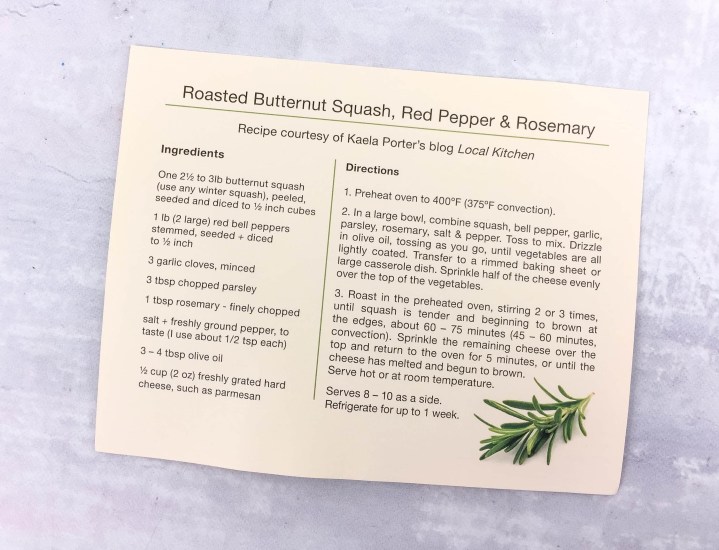 This month included a recipe!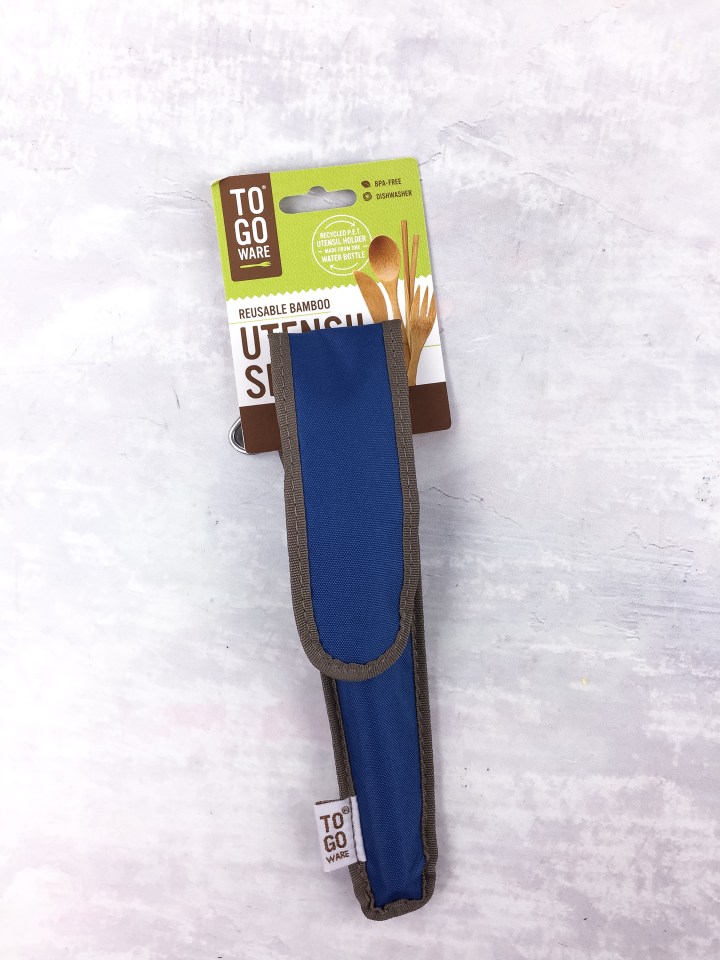 This month's Mighty Fix: To Go Ware Bamboo Utensil Set ($12.44) This month is a reusable bamboo utensil set with a carry bag.
This set helps you roundout your on the go toolkit (your travel mug or water bottle and your reusable shopping bags) with a reusable flatware set.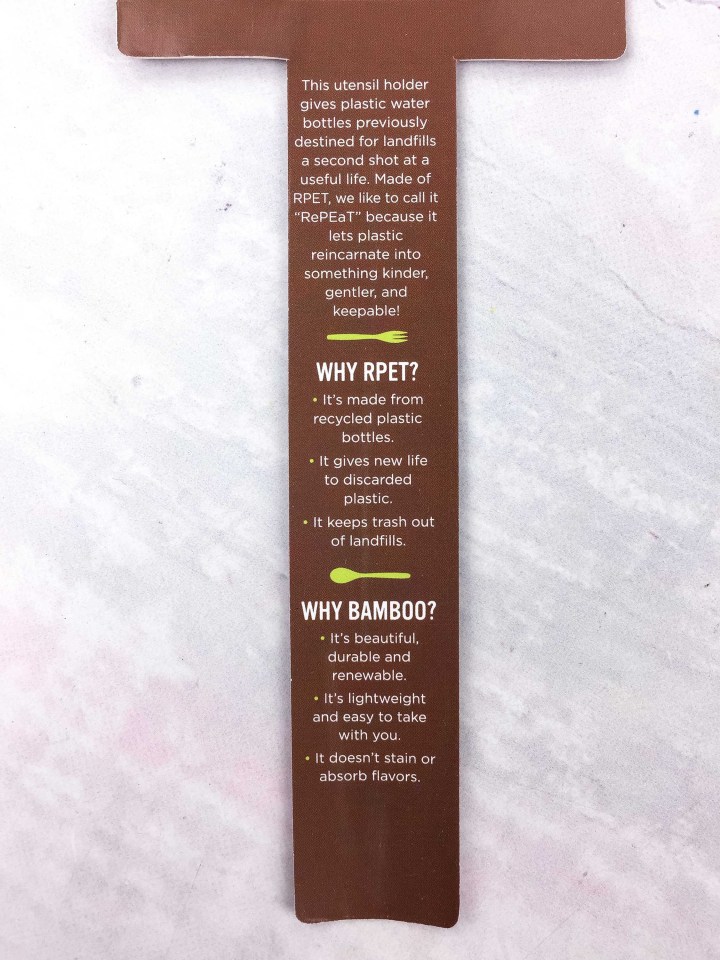 Bamboo is a sustainable, renewable resource that is lightweight, doesn't stain, or absorb flavors.
The case is made from recycled plastic bottles!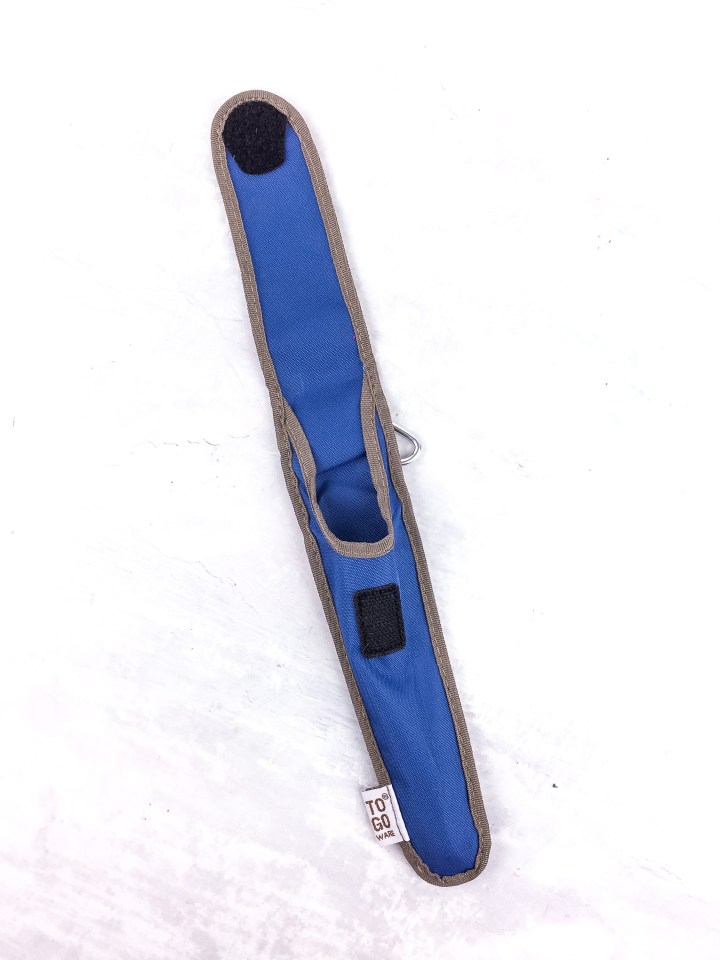 There's a nice hook and loop closure plus a carabiner clip to keep the set close at hand.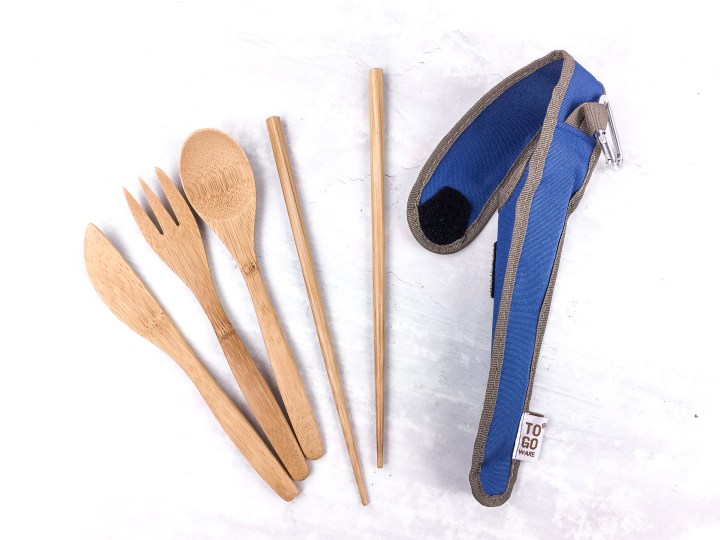 I can't believe this entire set, including chopsticks, fit in this tiny bag.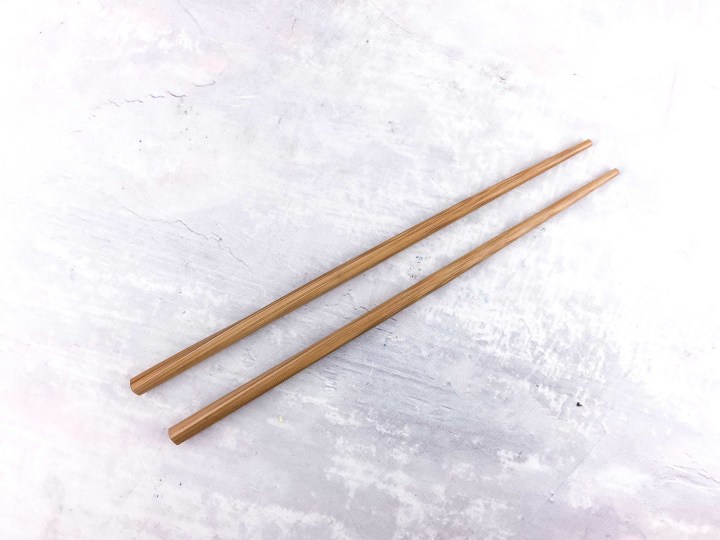 Everything is super lightweight and feels great in your hands. The chopsticks have a little twist!
This is perfect to tuck into a work bag or keep at your desk. I always try to reuse plastic flatware, but this is definitely a step better.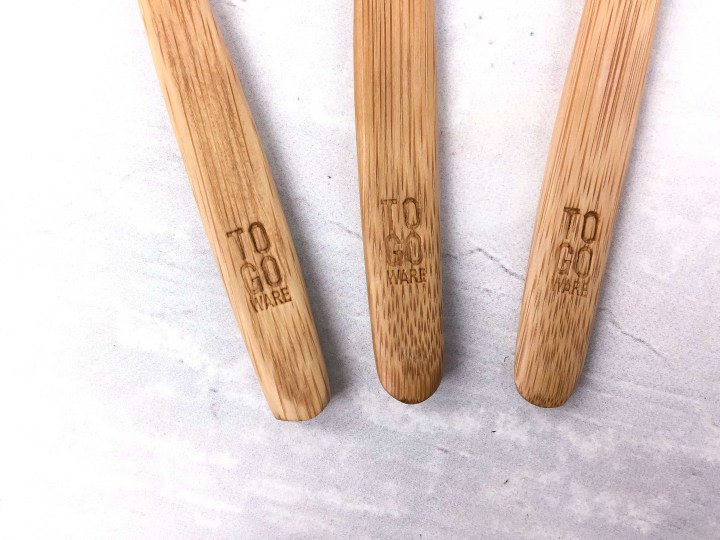 This set is also marked as dishwasher safe, which is really cool!
I love how this subscription sends out one item to help you make a single, actionable greener change every single month.
Do you subscribe to Mighty Fix? What have some of your favorite fixes been?