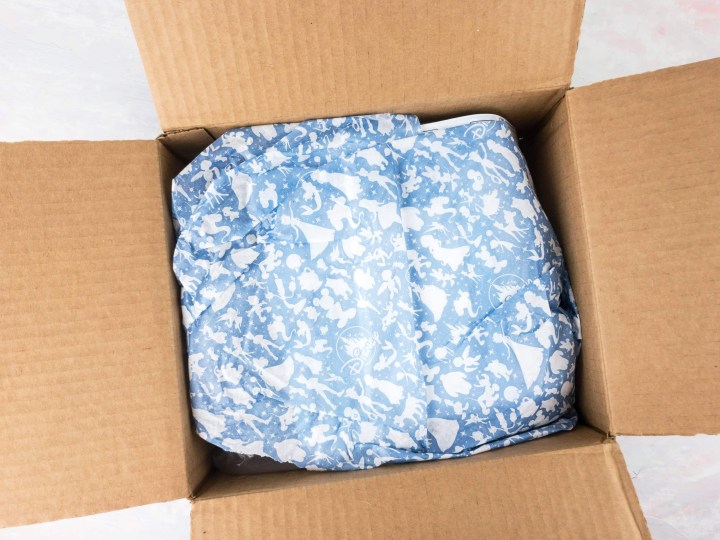 Disney Park Pack: Coin Edition is a new monthly Disney coin collection subscription box from the Disney Store. Every monthly coin will be inspired by a classic Disney Parks attraction with sculptured bas-relief art on both sides. Coins are encased in acrylic shell and come inside a flocked case. Each one is created exclusively for the Disney Park Pack and includes a Certificate of Verification.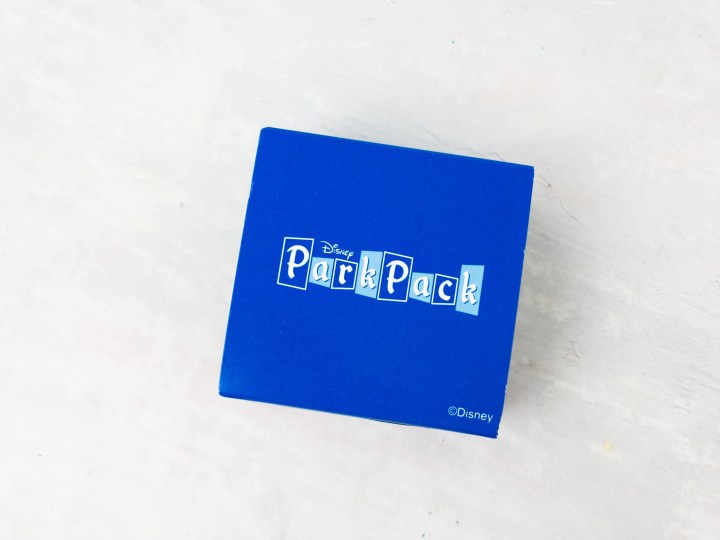 The box comes in a slipcase.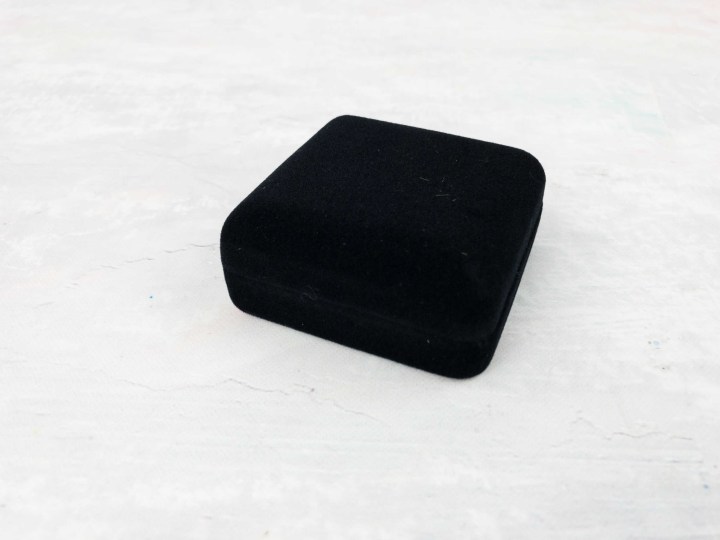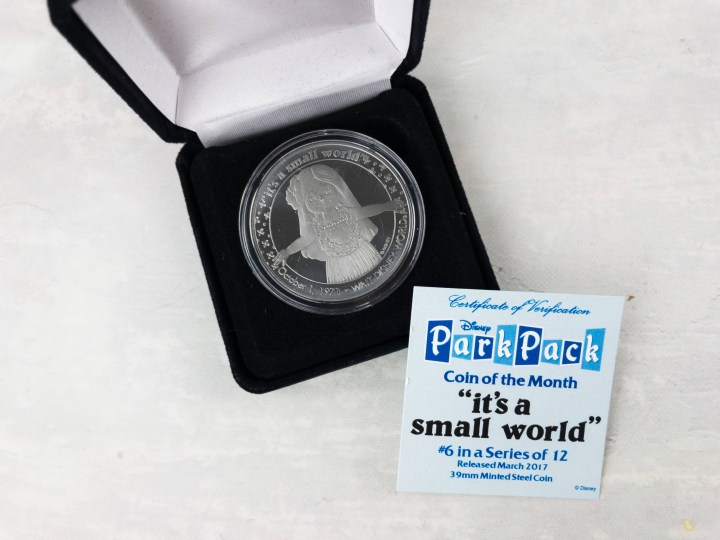 It's a Small World Coin! A Certificate of Verification is included, noting all the pertinent high-level details of the coin.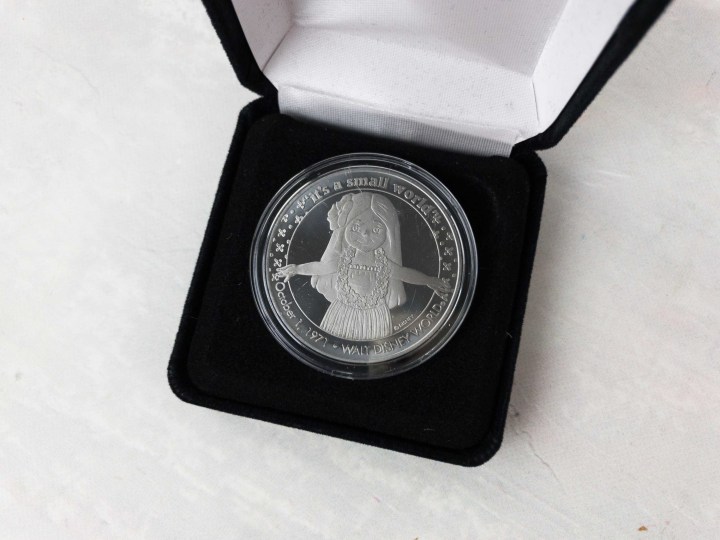 The finish on the coin this month is minted steel! The coin comes encased in an acrylic shell. You can open it if you'd like.
They Disneyland side shows the super happy stylized building facade. It's A Small World opened there on May 28, 1966.
This has been my 6 year old's favorite thing in the world since he first experienced it. I'm going to have to show him the original Disneyland version.
The success of this attraction and recognition of its high capacity played a GIANT role in the design of all future Disney attractions (and one that as a mom, I personally appreciate!). If you've ever been to a regular amusement park that doesn't have continous on-off attractions, you'll know what I'm talking about. Despite the length of Disney lines, they put through a ton of people through those rides!
https://www.youtube.com/watch?v=0zH-p9X6dls
Something I didn't know? That there was a version of this ride at the 1964 New York World's Fair!
The Disney World side shows the Hawaiian/Polynesian girl (I don't mean to conflate the two, it's just that they're combined there), perhaps the most iconic face of the happiest cruise that ever sailed.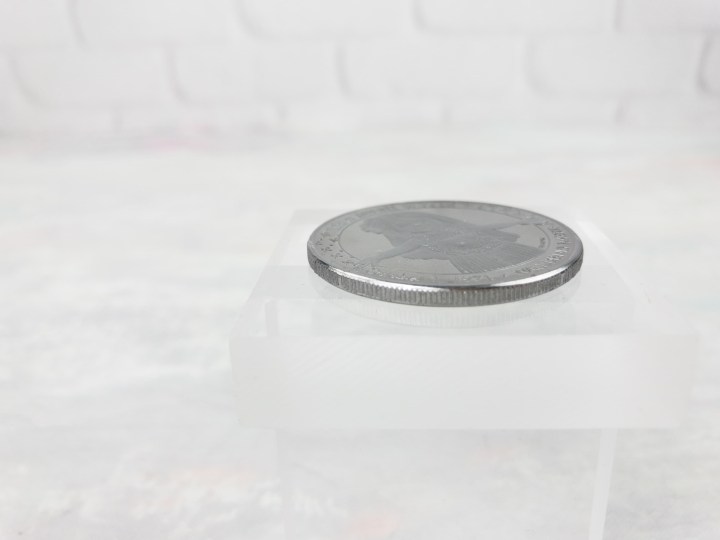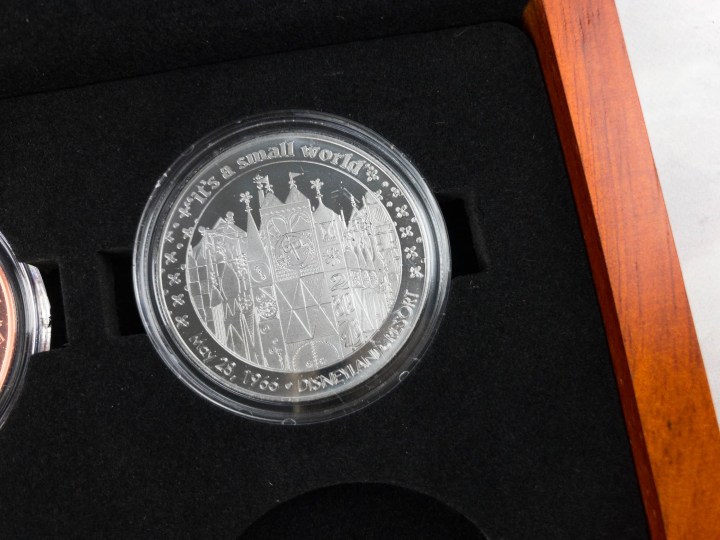 If you signed up for the annual subscription, you may have also picked up a coin display case. It fits 12 coins so it's the perfect add-on accessory. I rather like knowing now that Disney's subscriptions are annual collections. The box is wooden with a frosted glass panel and magnetic closures.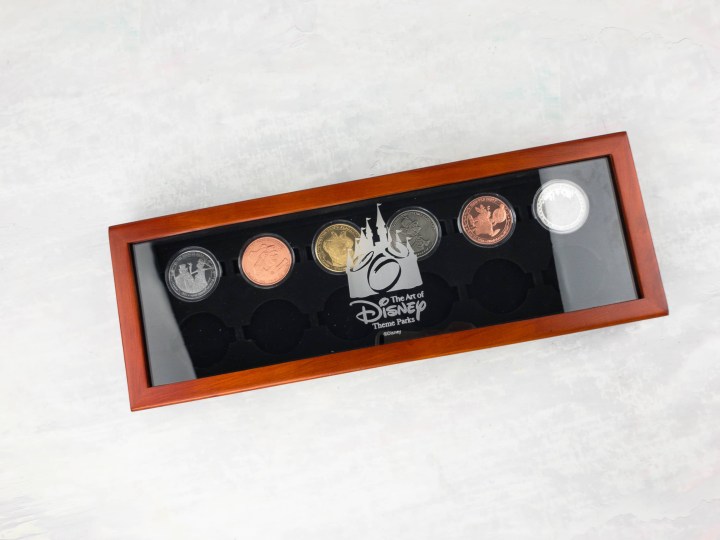 We're thinking of doing something special with this one, because my child is nuts about It's a Small World (really, I can't communicate to you in words how excited he is about it – and we thought he would have long since outgrown it!).
This is a good collectibles experience for Disney nuts, especially people that are interested in getting items for their favorite attractions. Next up – Winnie the Pooh!
FYI – we just received word that the Pin Trading edition is returning!
Visit Disney Park Pack: Coin Edition to subscribe or find out more!